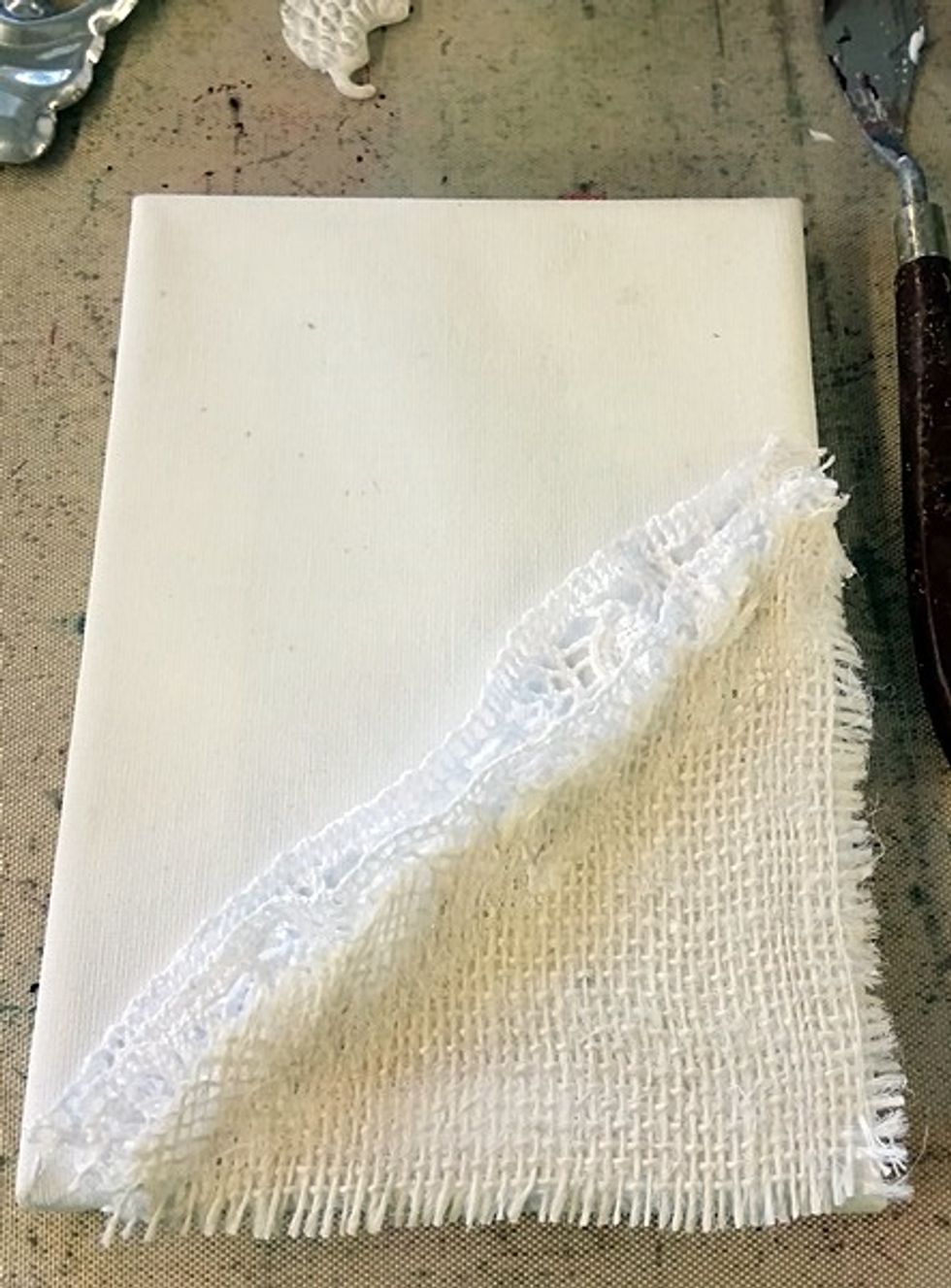 I started by building a layer of texture using a bit of burlap and a touch of lace on the bottom half of my canvas.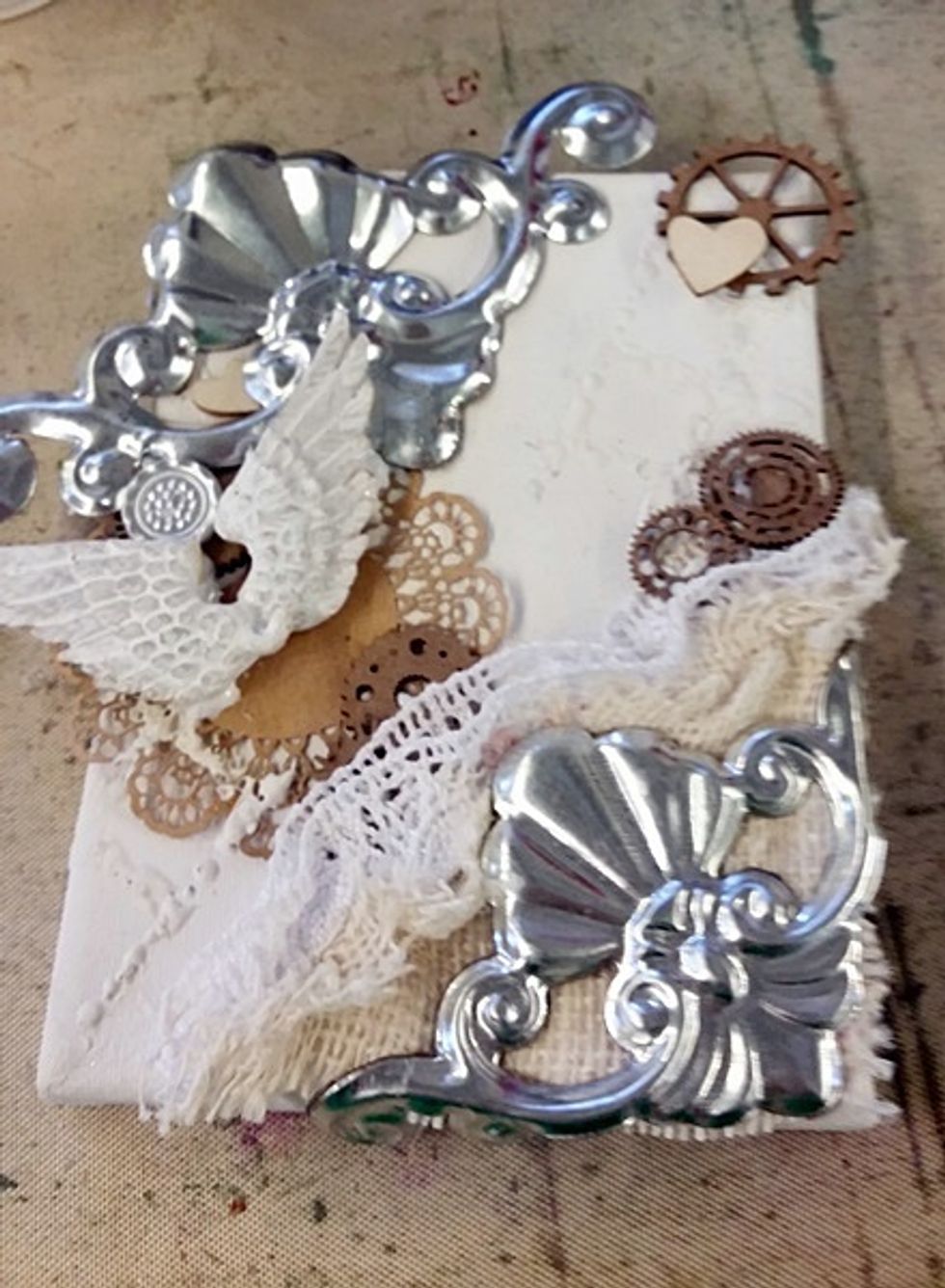 Next I added my Melissa Frances embellishments a mix of chipboard, metal and resin pieces.
Finally I started adding color using a mix of Colorations.
And I just had to use my favorite crackle stencil with a bit of Raider Colorations.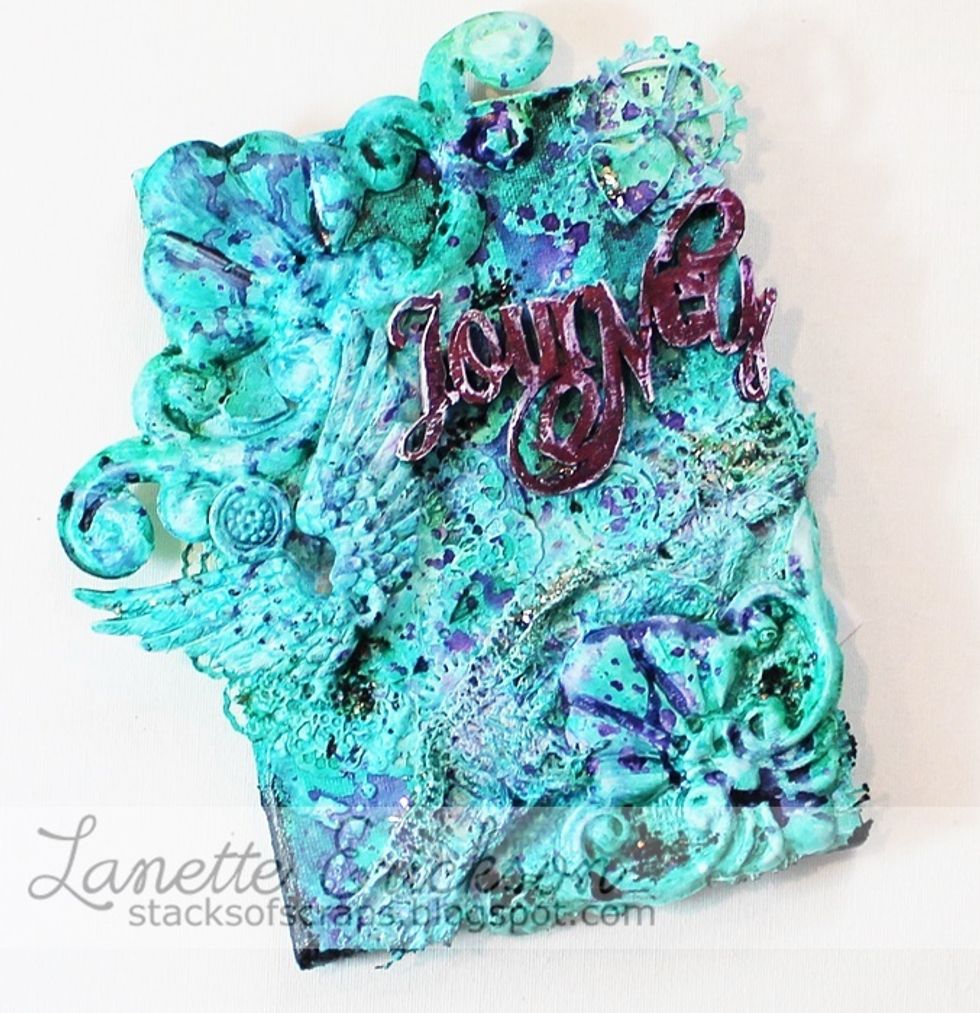 I hope that you have enjoyed my Journey Canvas and hopefully I have inspired you to play a bit too!
Art Anthology
Art Anthology is a manufacturer of dimensional mediums.\n\nCome chat with us in our Facebook Group: Art Anthology Adventures in Art