Paint the sides and edges with acrylic paint.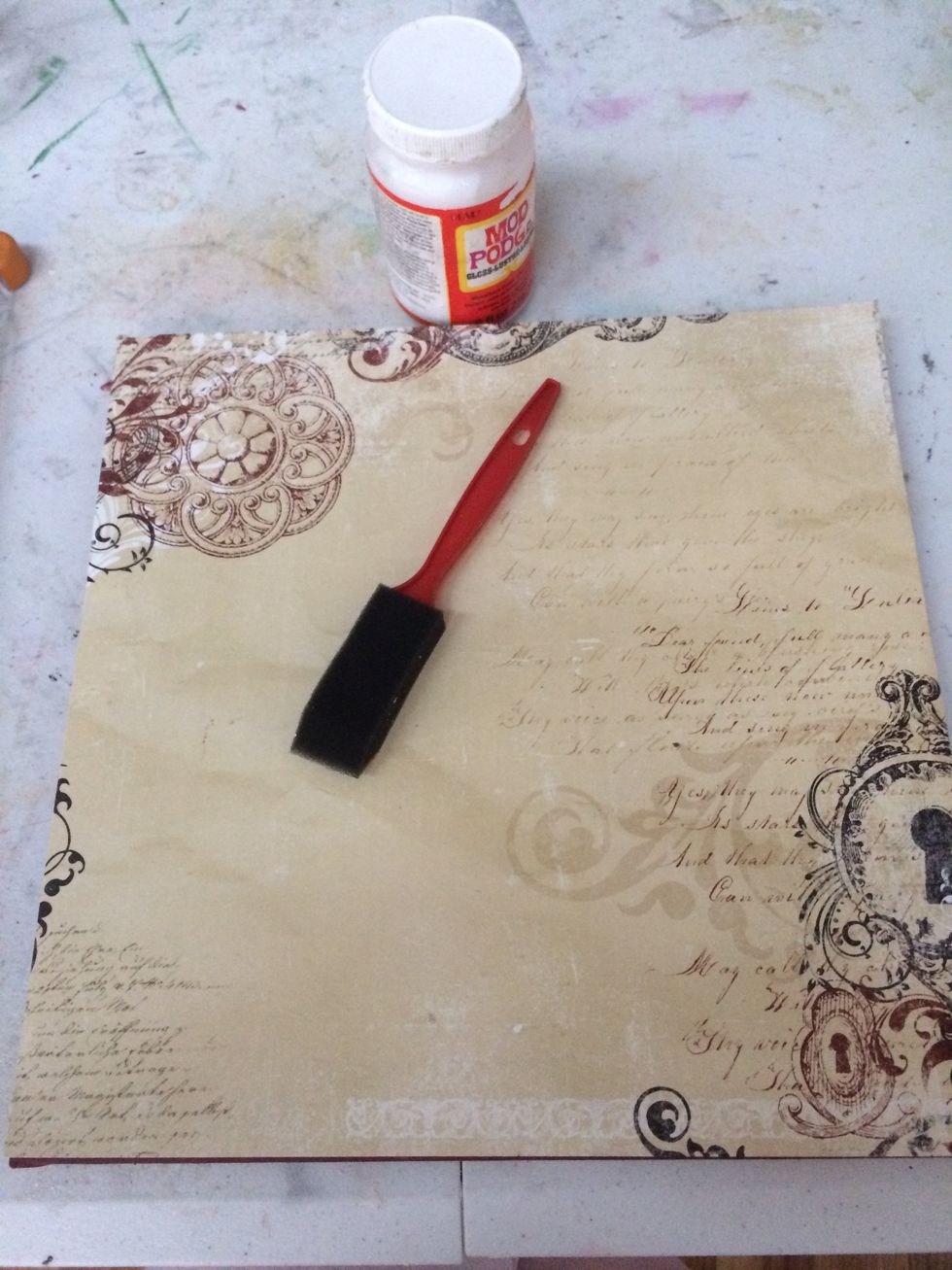 Apply the paper to the canvas with mod podge. Don't panic if you have bubbles, just be patient and let it dry. The project will have a lot of texture so small imperfections won't be noticeable.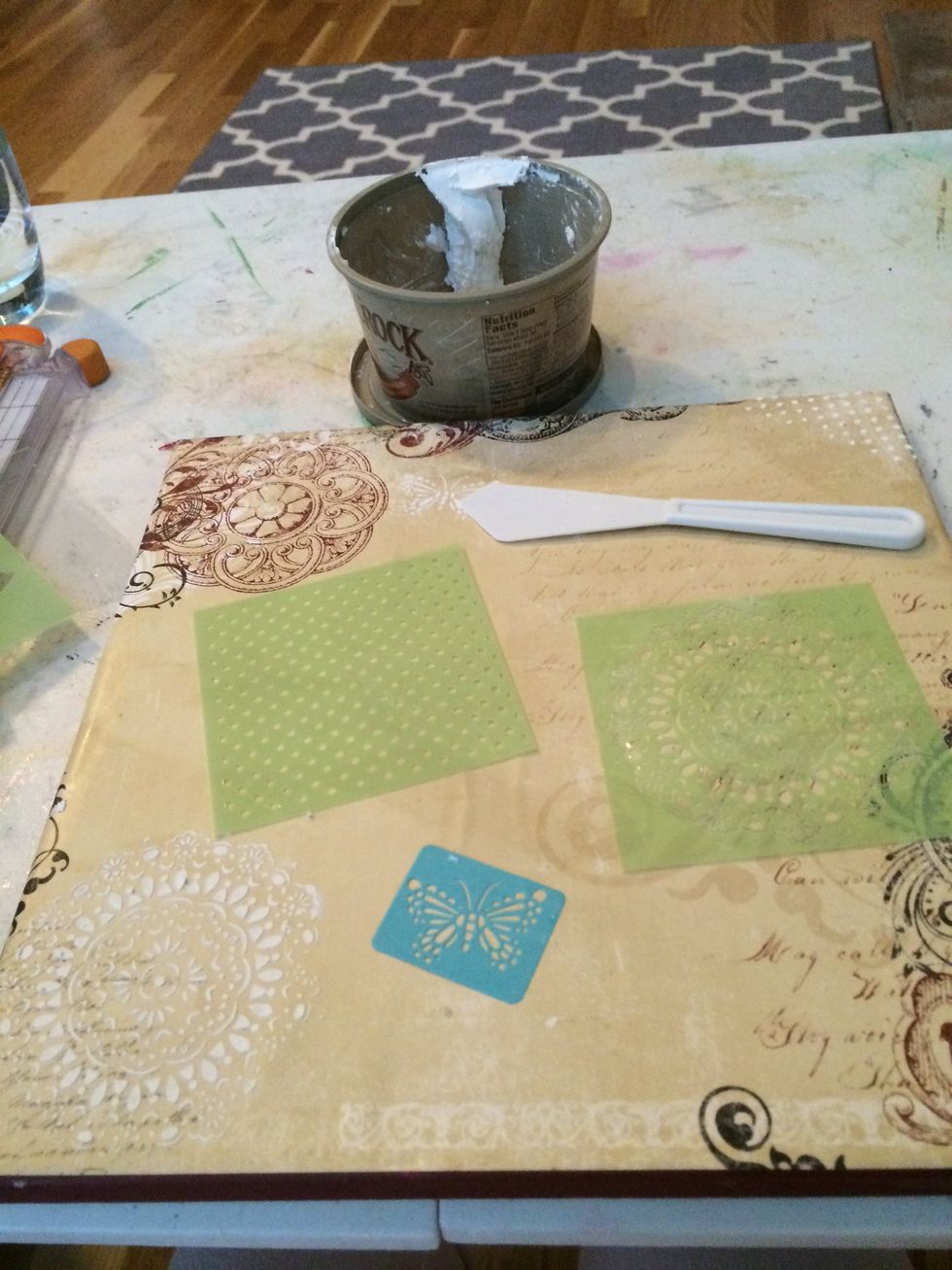 Use stencils and homemade texture paste to add texture designs.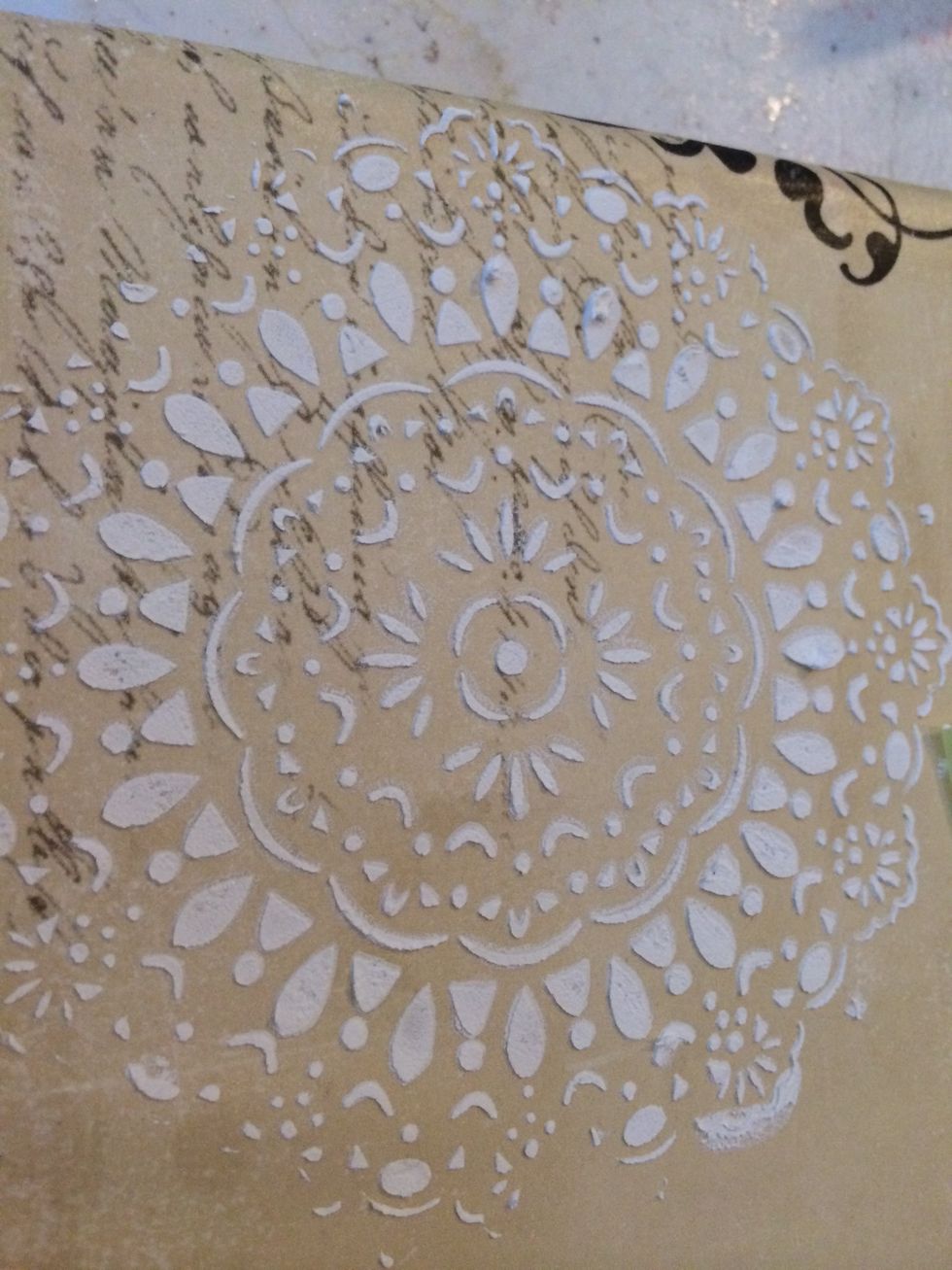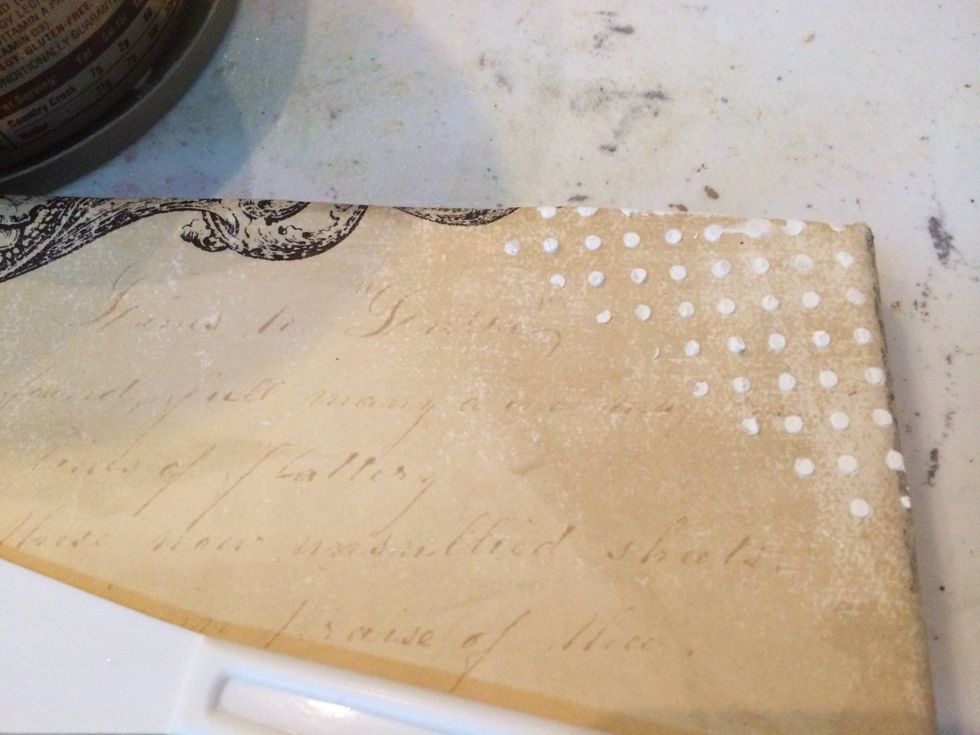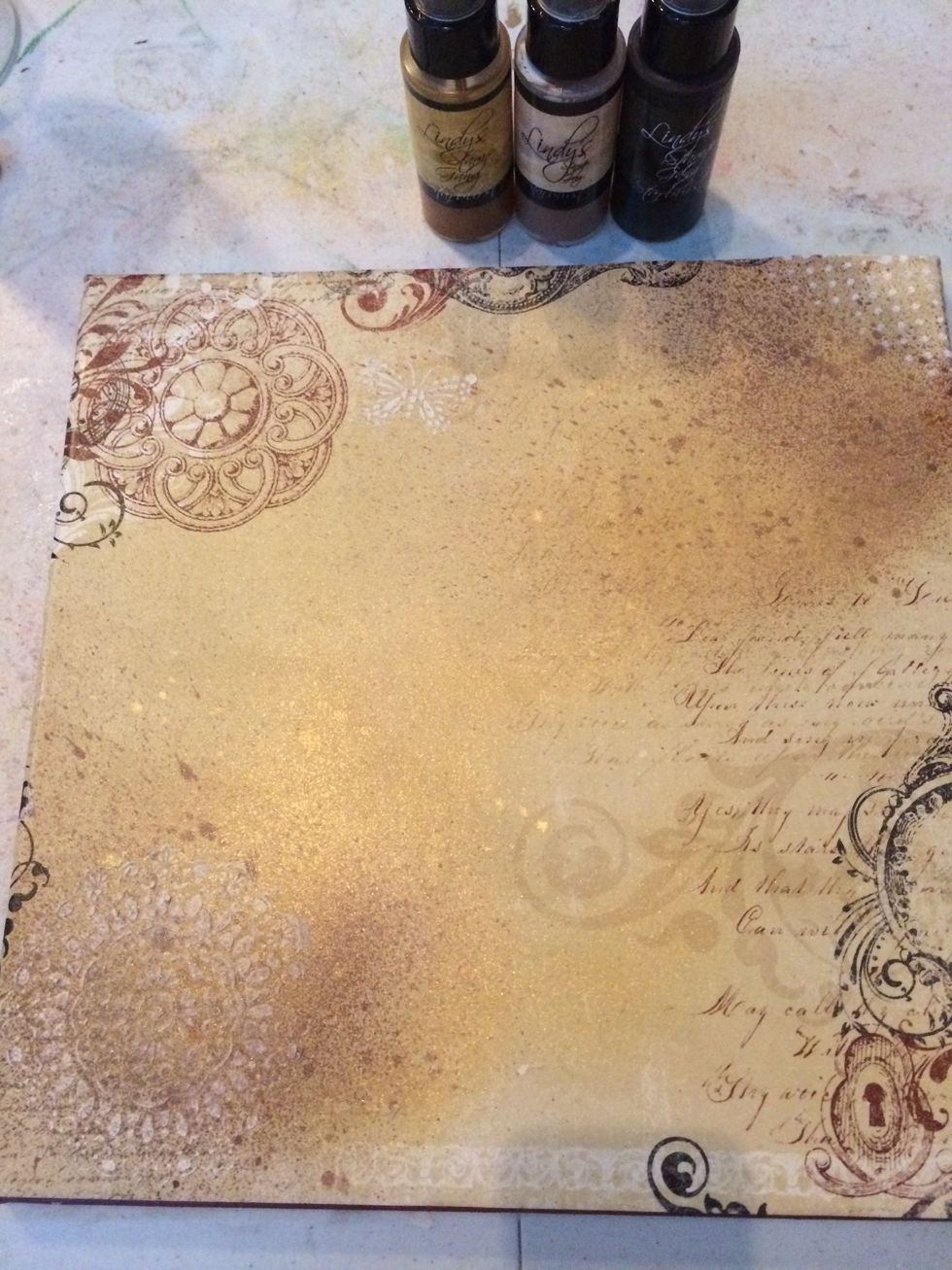 Spray 2 to 3 different colors of glimmer mist. I used Lindy's Stamp Gang for this project.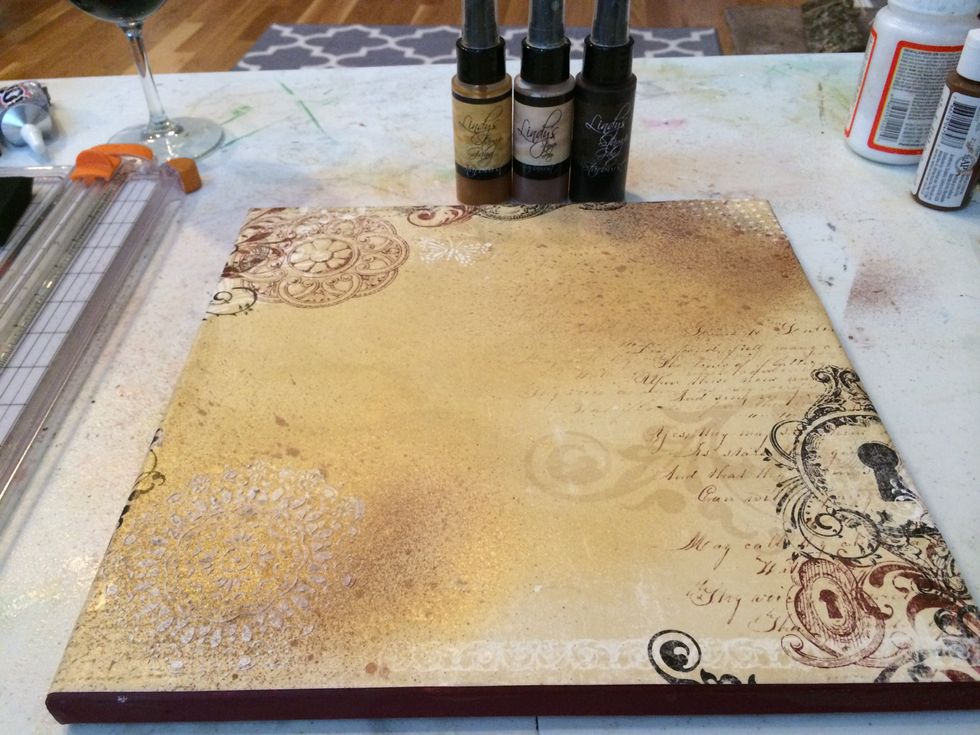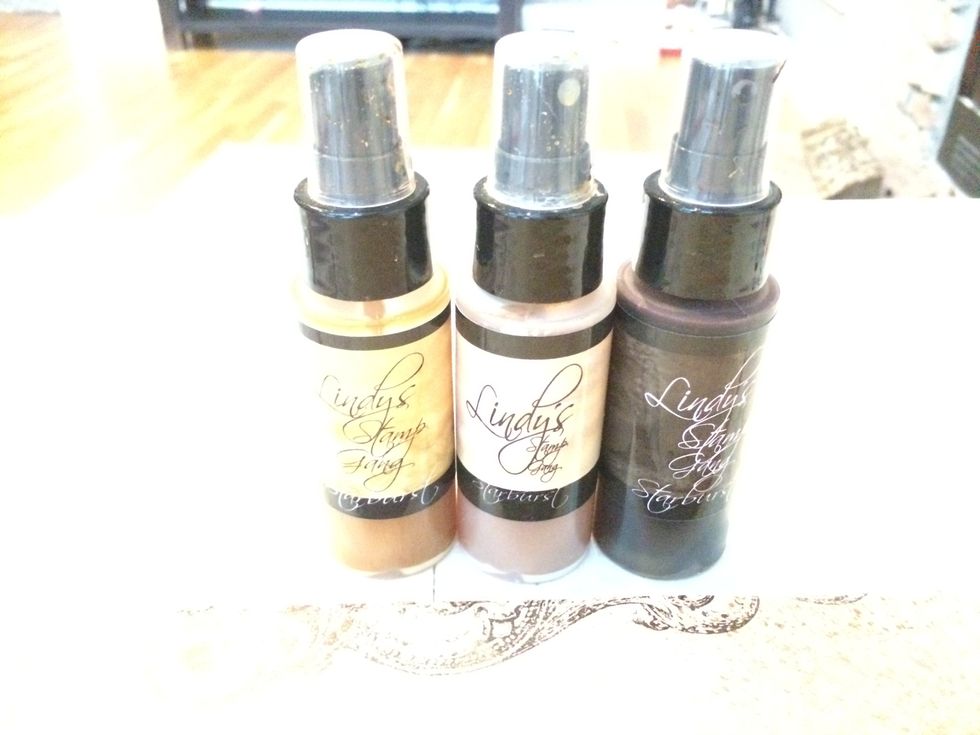 Tear coordinating strips of cardstock, ink edges and randomly glue them on. I also tore strips of washi tape and applied in a random fashion:-)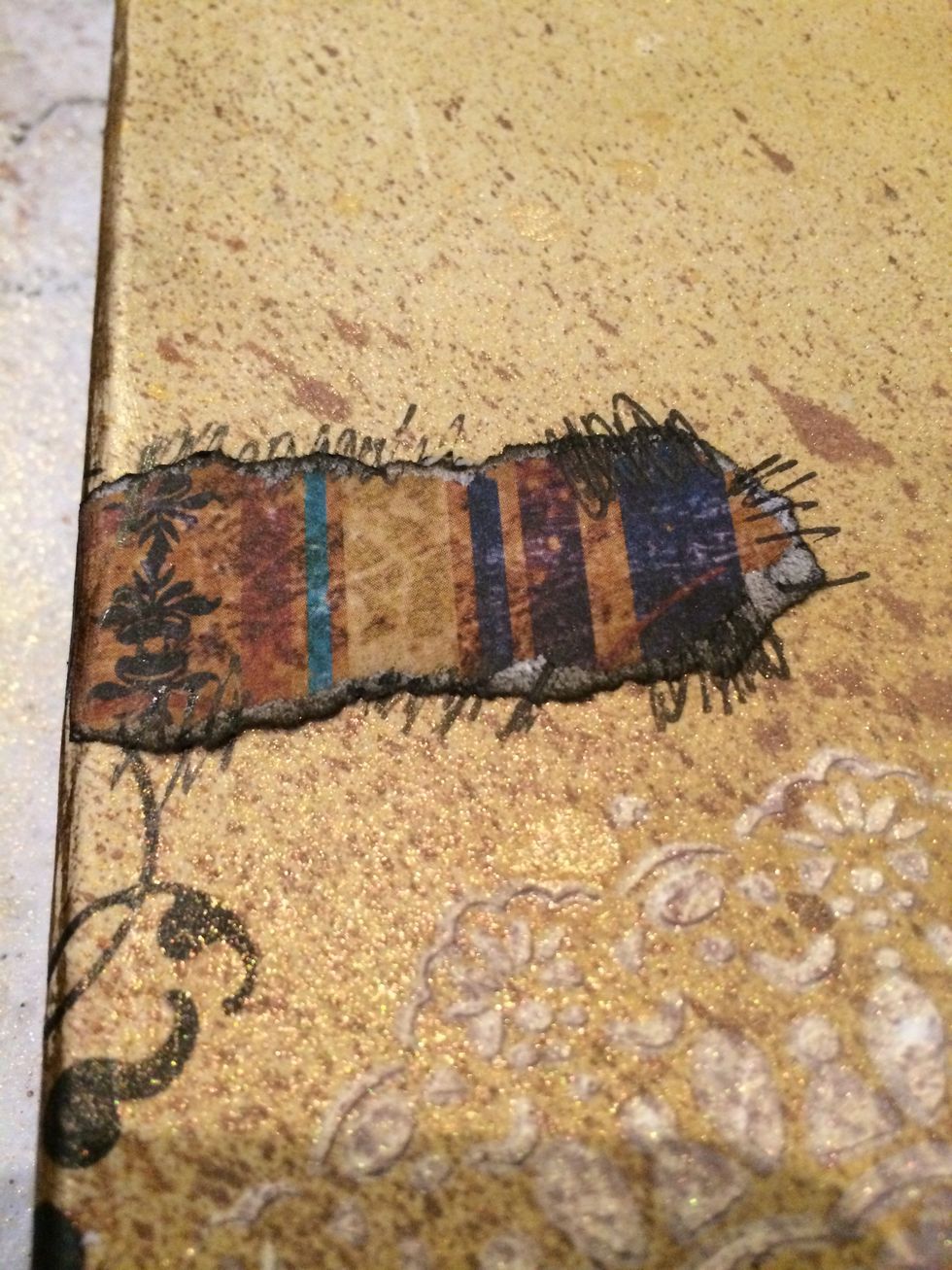 Use a gel pen, and add zig zags to the torn pieces of paper for added visual interest.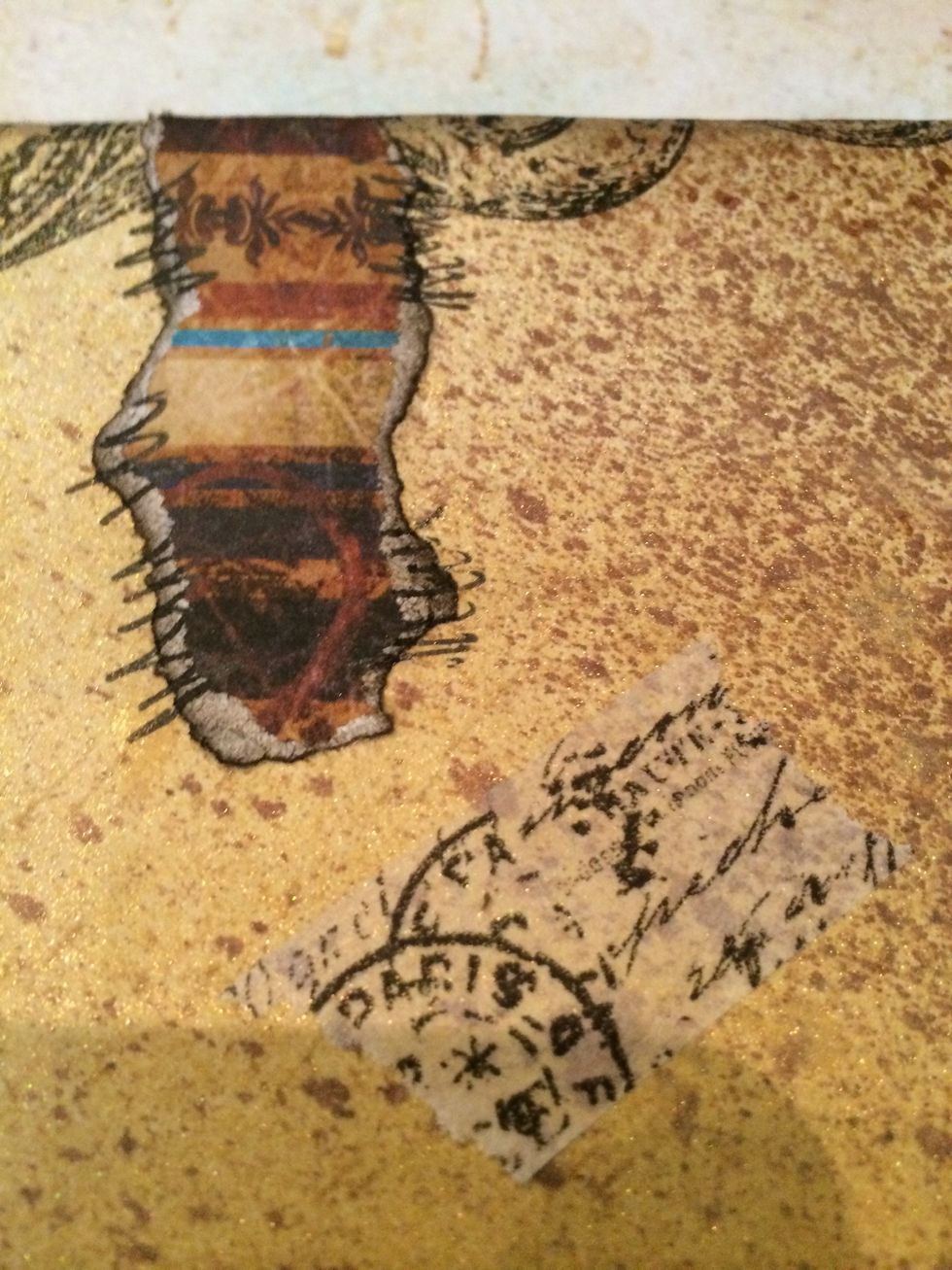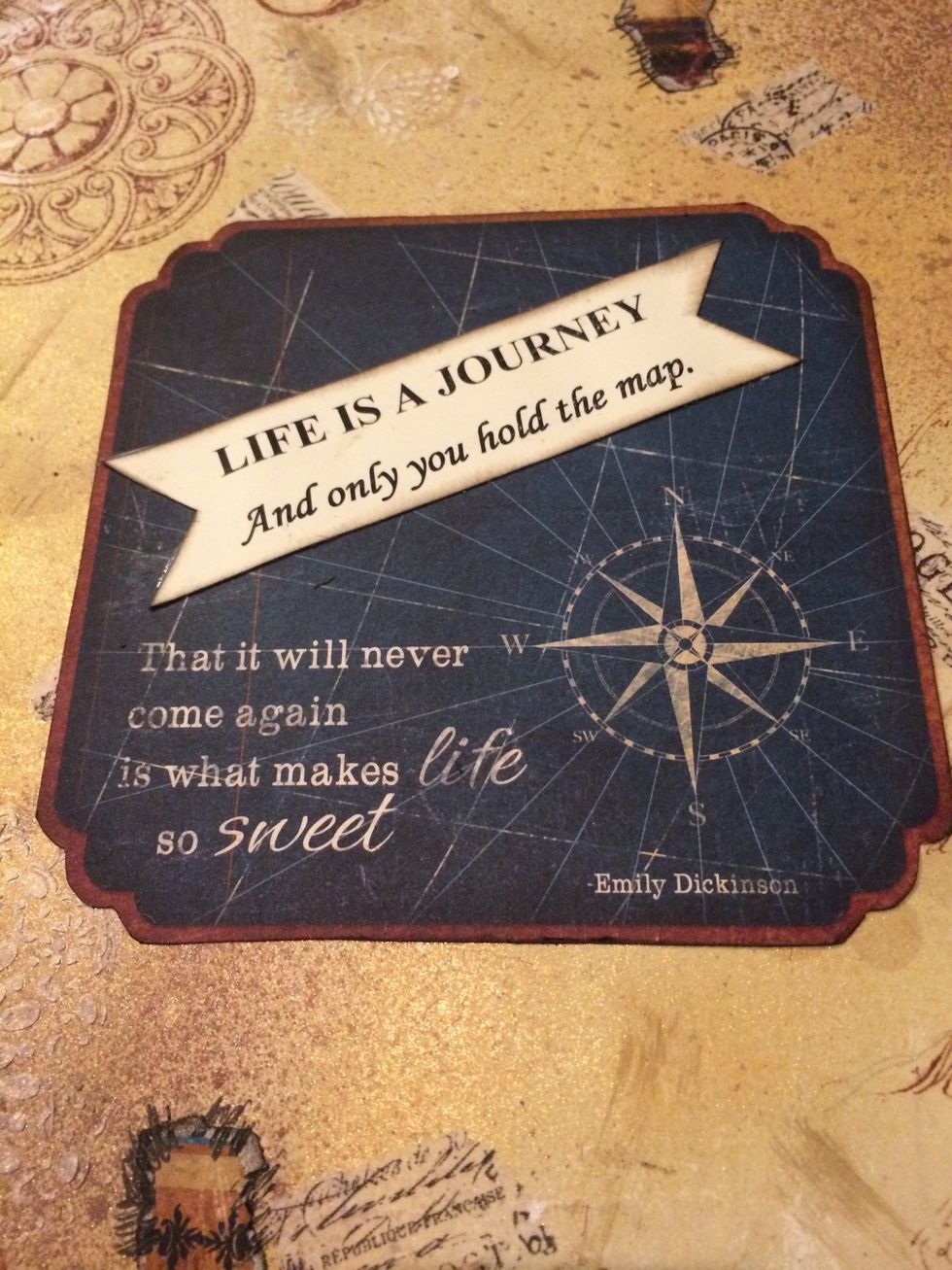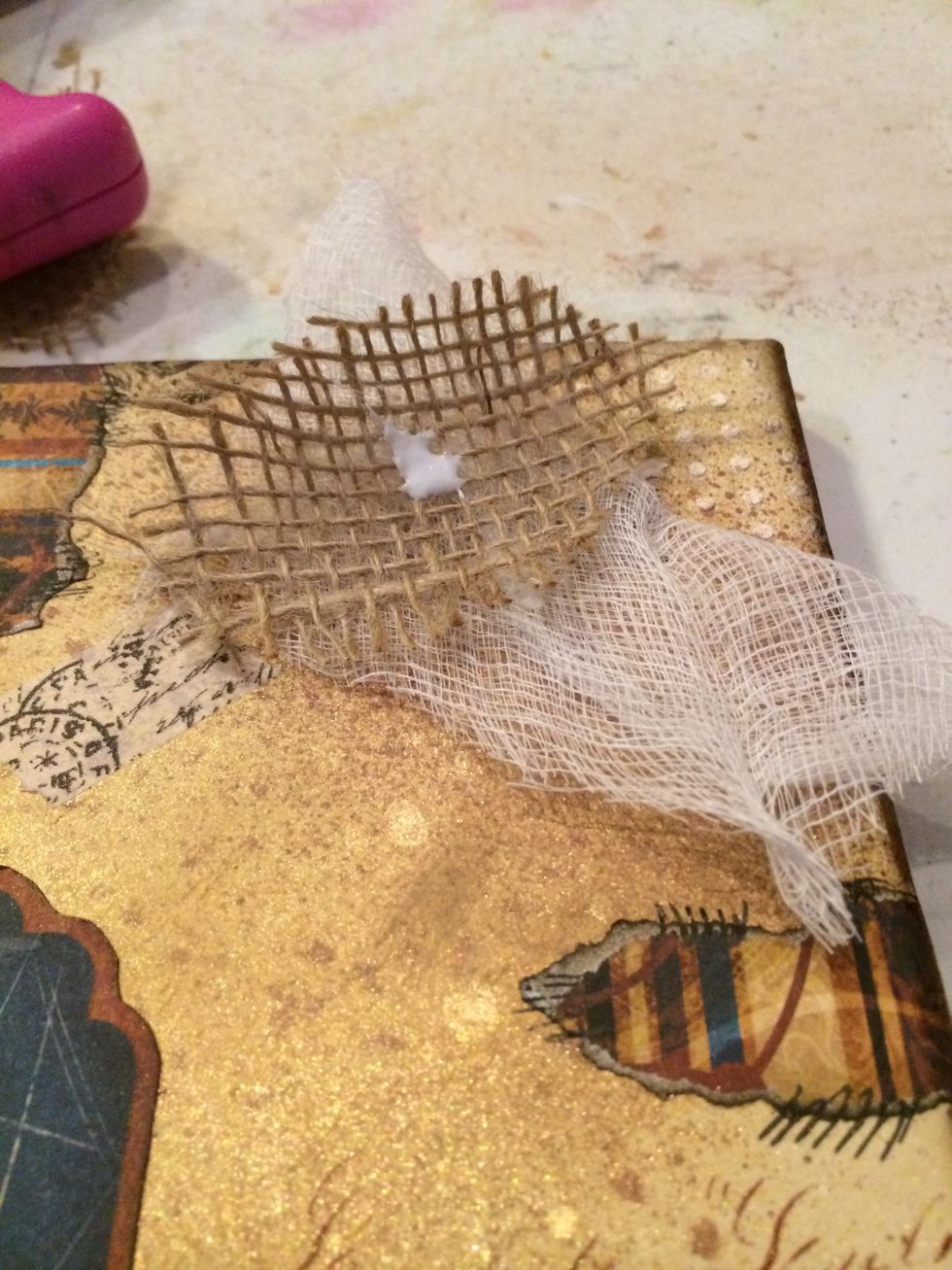 I glued a piece of cheesecloth and burlap to the top right corner of the canvas.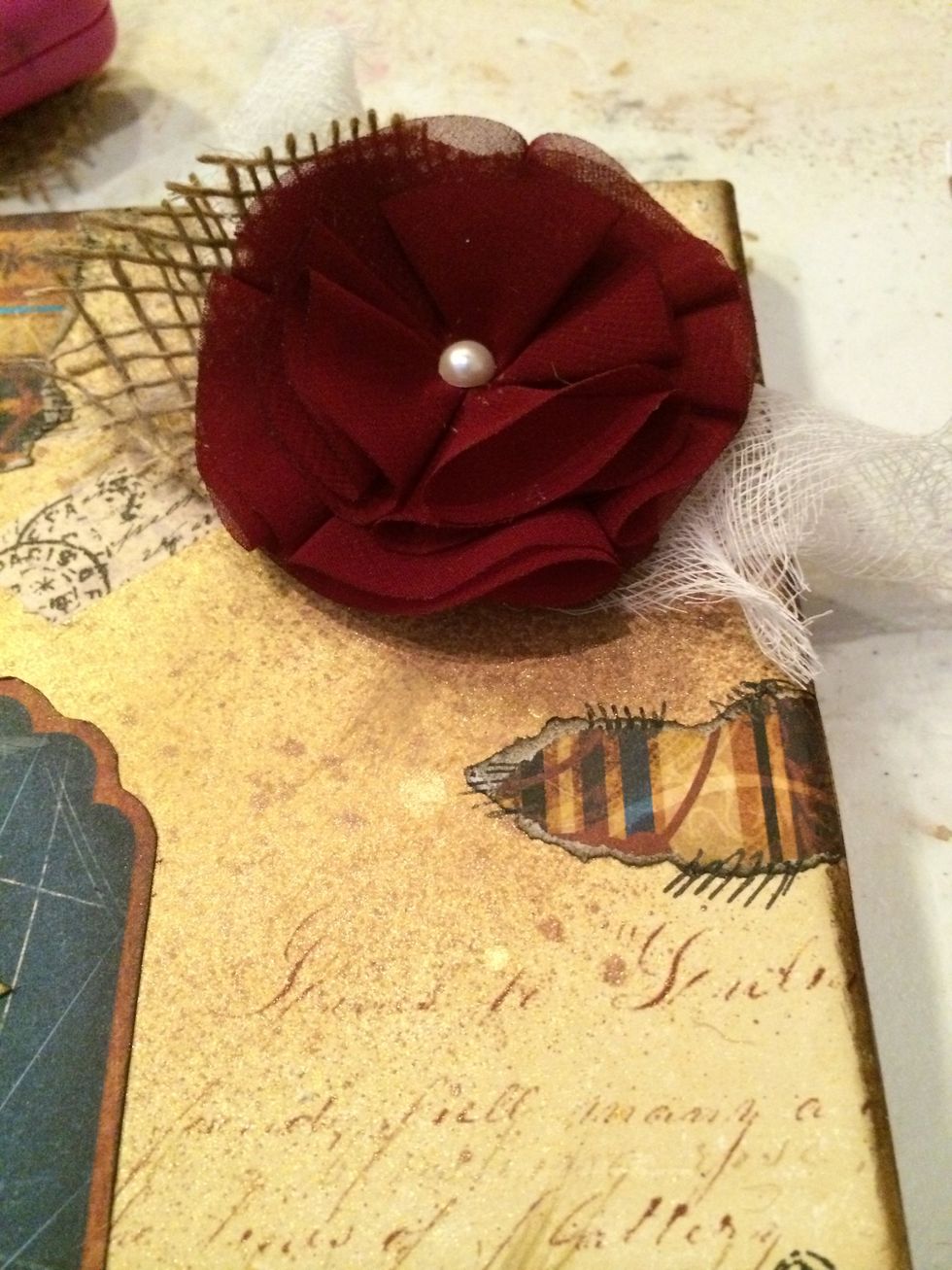 Start adding embelishments!!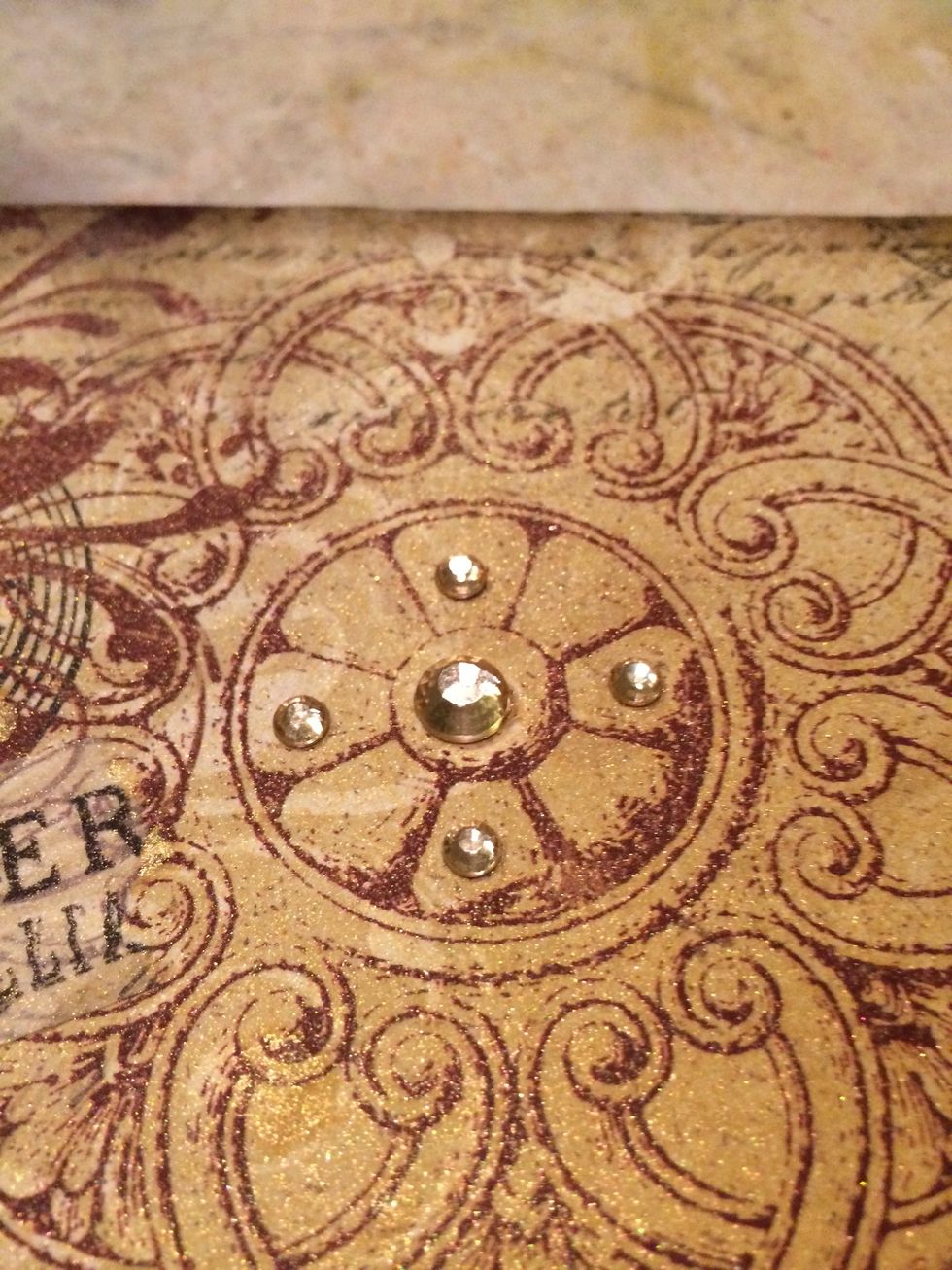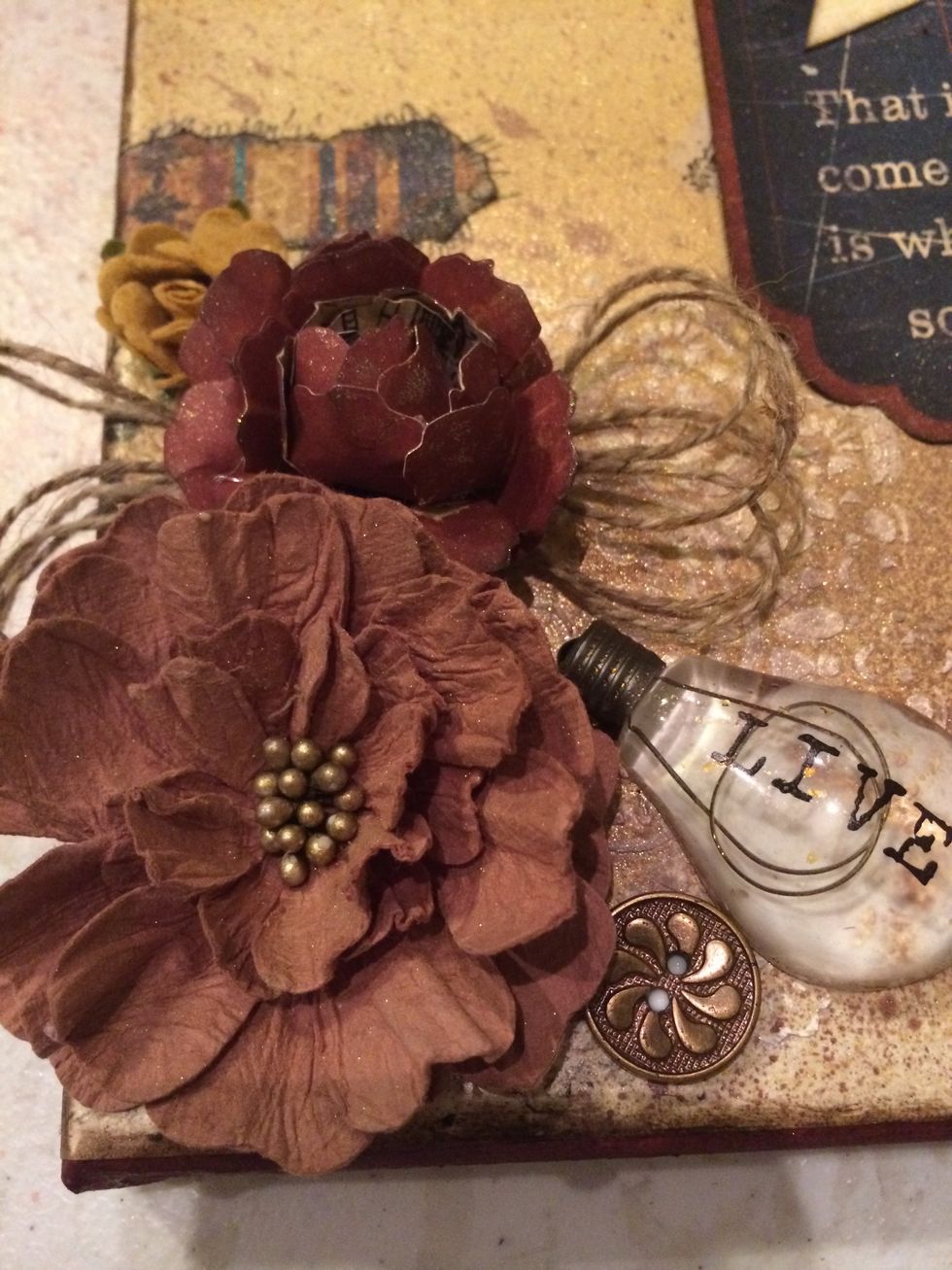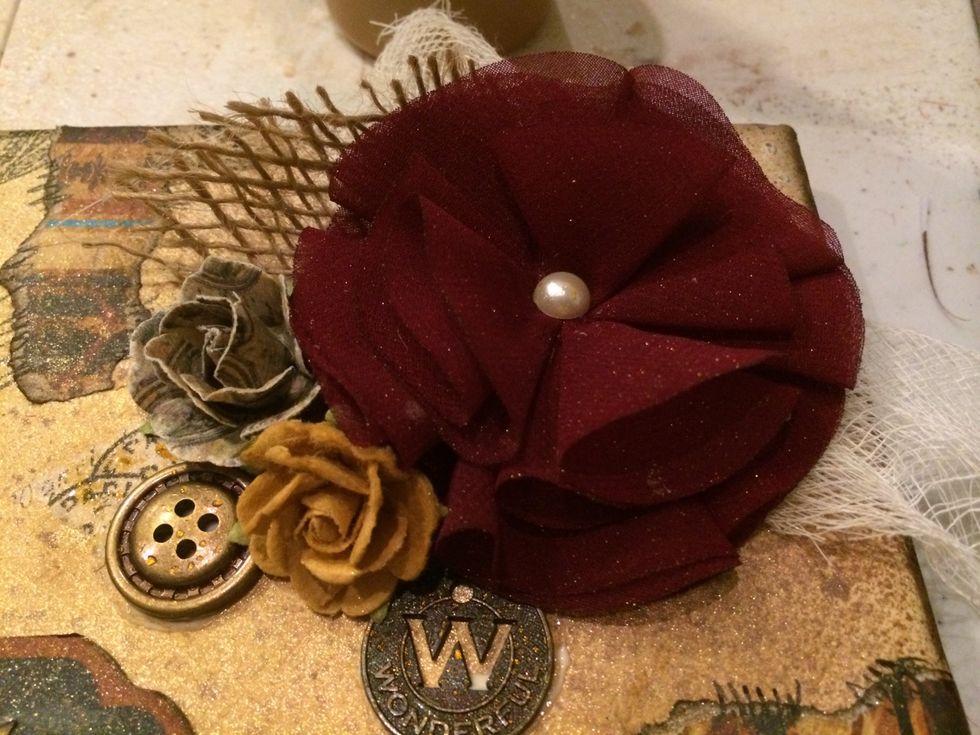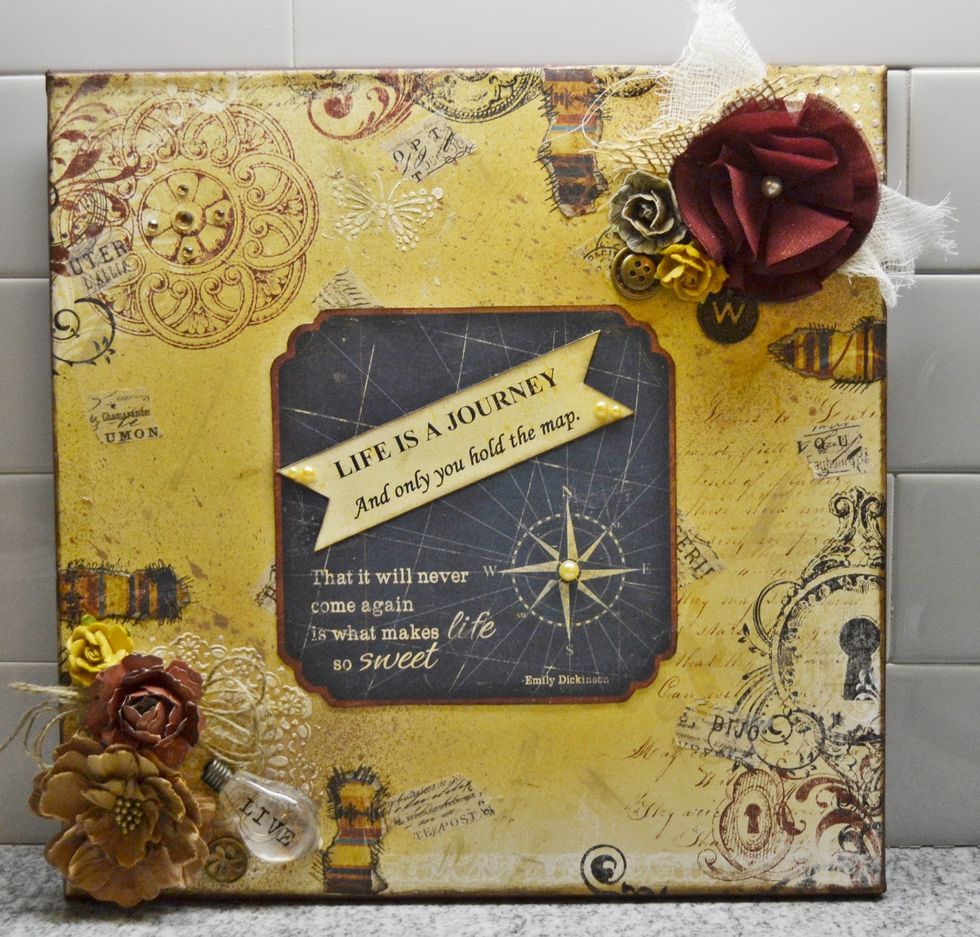 Here is the completed canvas!
12X12 Canvas
12x12 Cardstock
Pieces of coordinating cardstock
Texture paste, stencils, and acrylic paint
Embellishments
Glimmer Mist Sprays
Cheryl Smith
Hi all! I am an avid papercrafter of 20 yrs. I am married with two daughters, two grandsons and very soon to arrive first grand daughter!