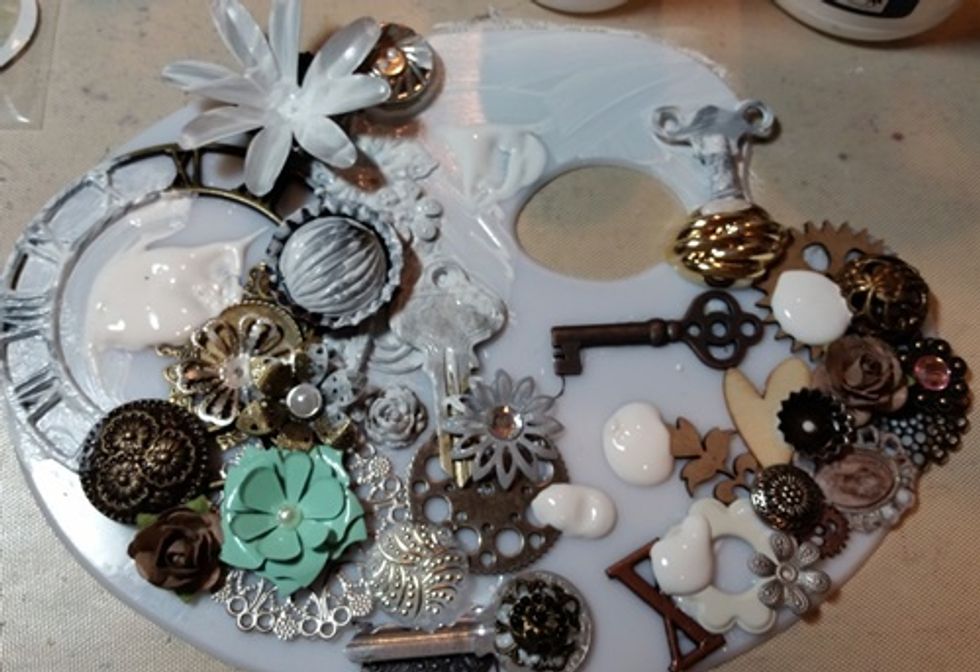 After placing and adhering a mix of metal, chipboard and plastic bits and pieces I covered the entire palette with gesso.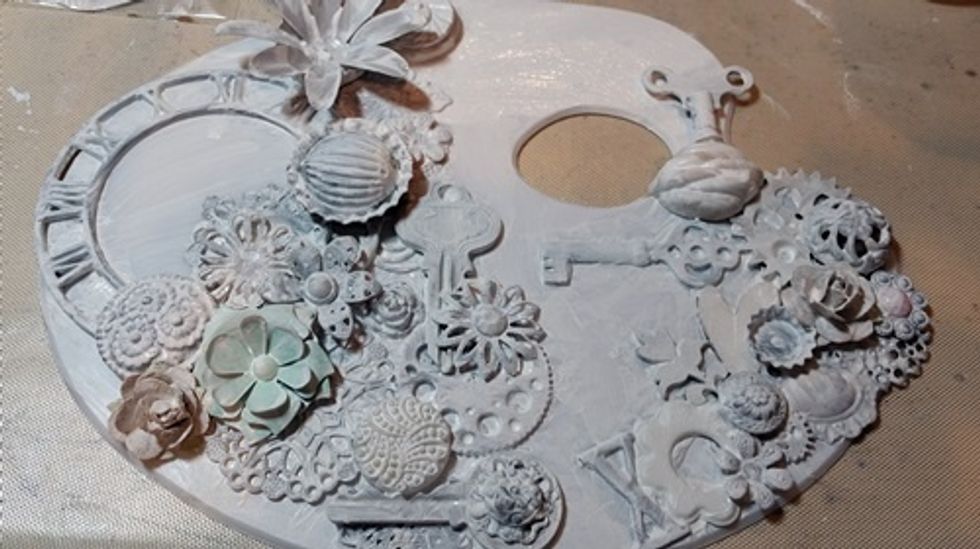 And then I added a second coat of gesso....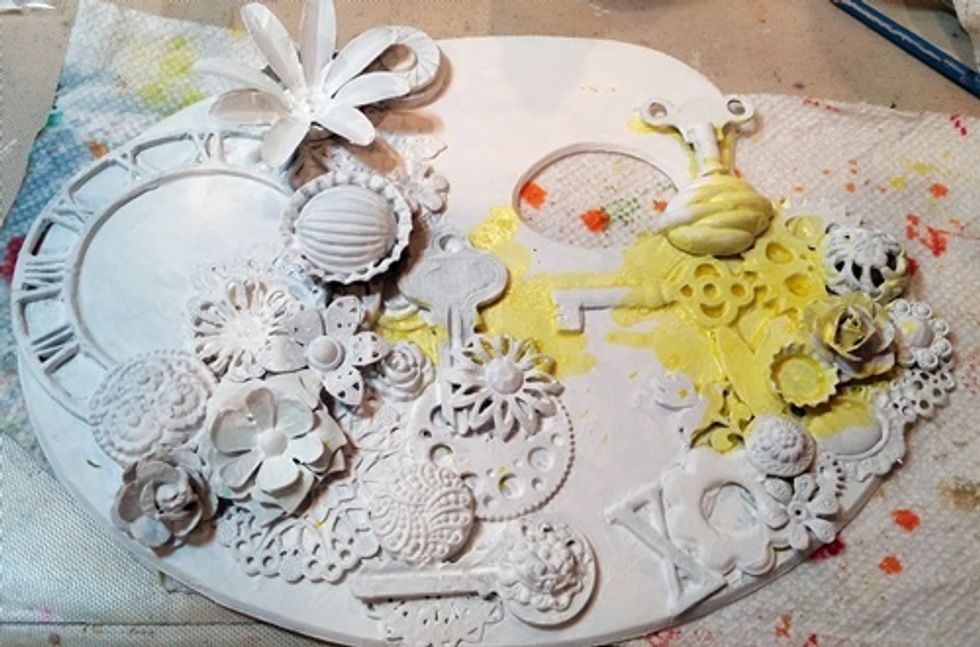 Finally it was on to the fun! I began adding Minx Shimmering Inks. I let them move and mix.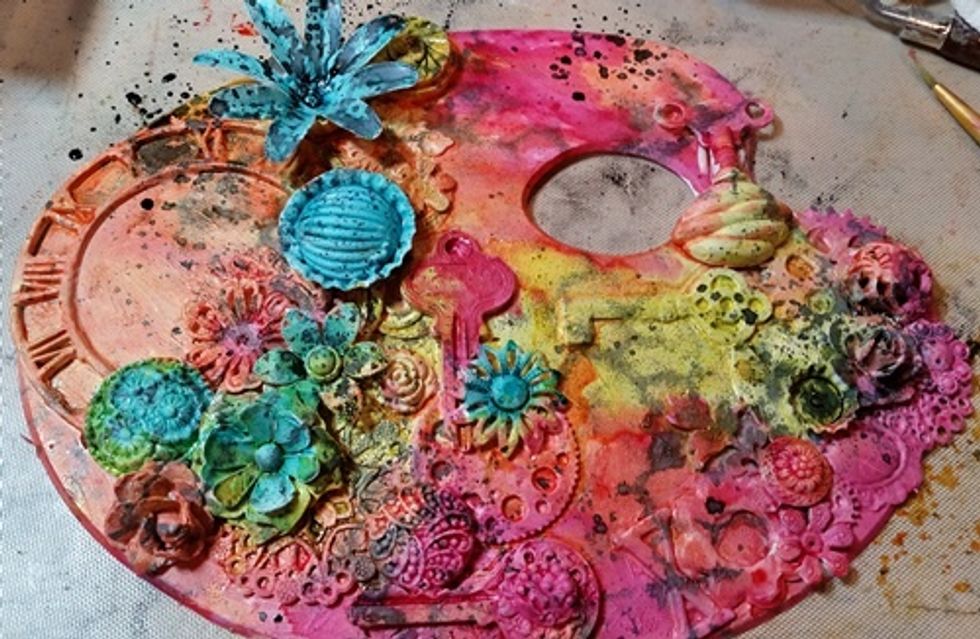 After I was happy with the mix of Minx Inks. I added a bit or Raider Colorations through my favorite Cracked Stencil. and added a bit of splatters just because :)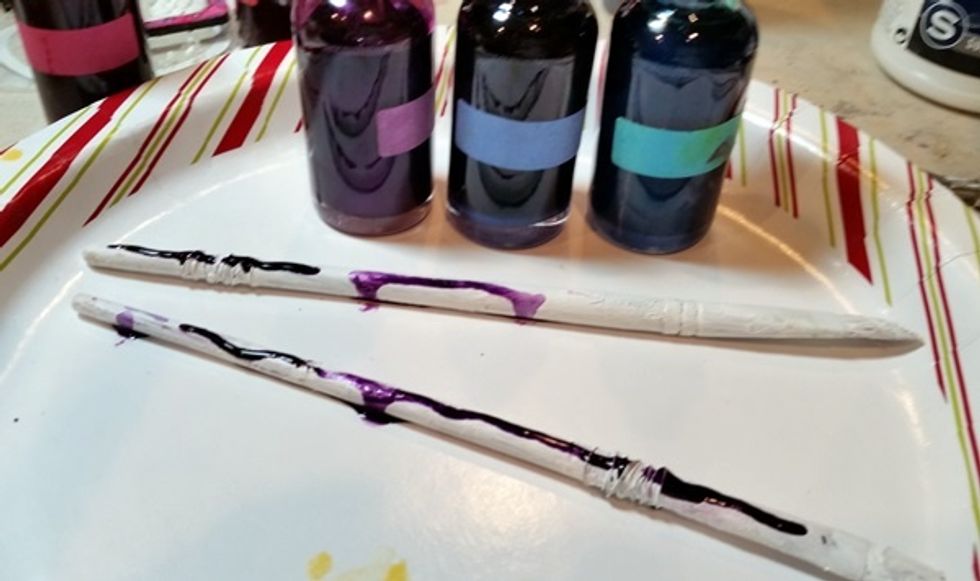 Next I painted a couple old paint brushes with gesso and covered them with more Minx Inks. After painting my brushes I dipped them in Fluorite Dimensional Gemstones.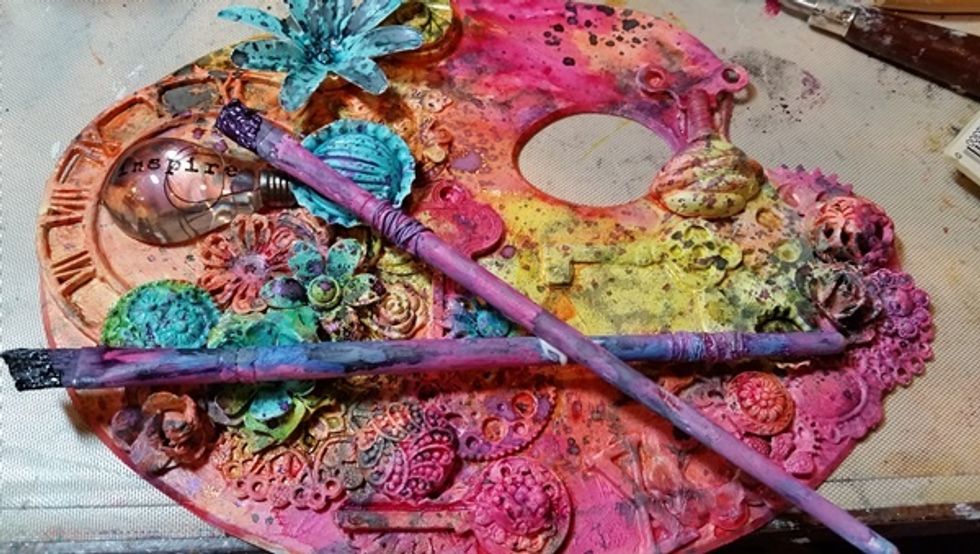 After everything was dry I wired the brushes together and attached them to the palette.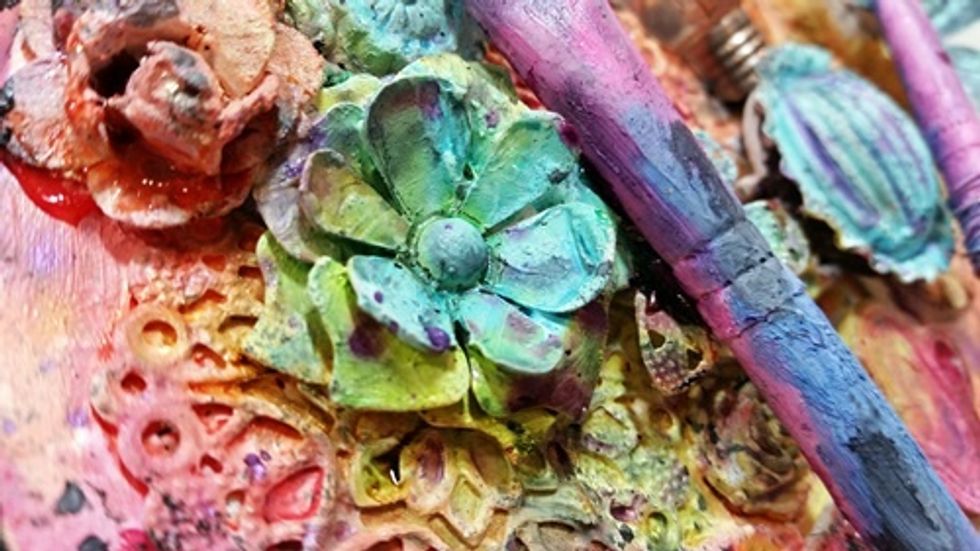 Finally I added a bit of random stamping and edging.
And there you have it a fun Mixed Media collage.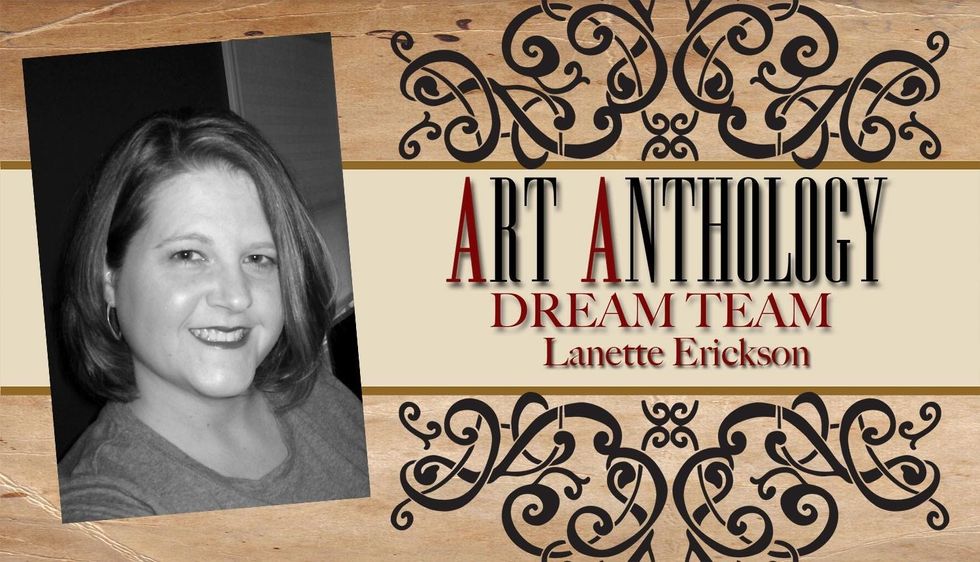 Thank you so much for stopping by today I hope that you enjoyed my little Palette!
Art Anthology -Allure Minx Shimmering Inks
Art Anthology -Enchanting Minx Shimmering Inks
Art Anthology -Radiance Minx Shimmering Inks
Art Anthology -Majestic Minx Shimmering Inks
Art Anthology -Midnight Minx Shimmering Inks
Art Anthology -Black Leather Jacket Sorbet
Art Anthology -Fluorite Dimensional Gemstones
Art Anthology -Cracked Stencil
Art Anthology -Raider Colorations Color Spray
Gesso
Metal bits and pieces
buttons, paint brushes and bits
Wire
Prima 3D Gloss Gel
Art Anthology
Art Anthology is a manufacturer of dimensional mediums.\n\nCome chat with us in our Facebook Group: Art Anthology Adventures in Art