How to create a mixed media art canvas collage
Create a unique, textured canvas, adding layers and layers of beautiful vintage treasures & found items. This amazing mixed media masterpiece makes a great gift, home decor piece or memory keepsake.
506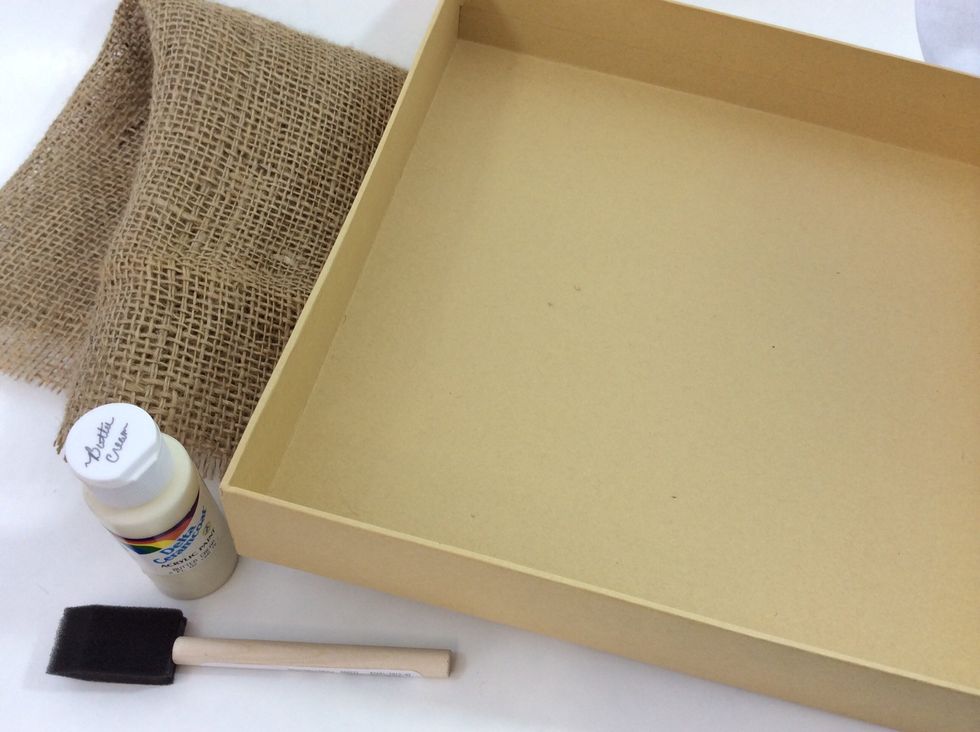 You only need 5 basic supplies to create our canvas: matchbook box, paint, brush, adhesive and burlap.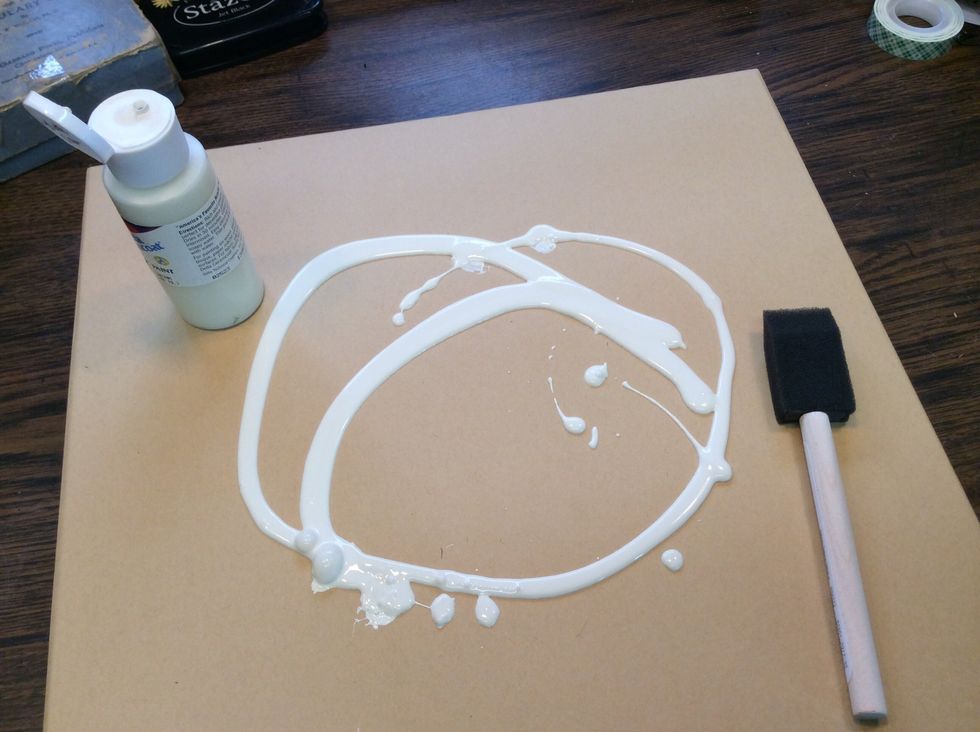 Our surface is the back of a Graphic 45 large Staples Matchbook box (the drawer piece of the box).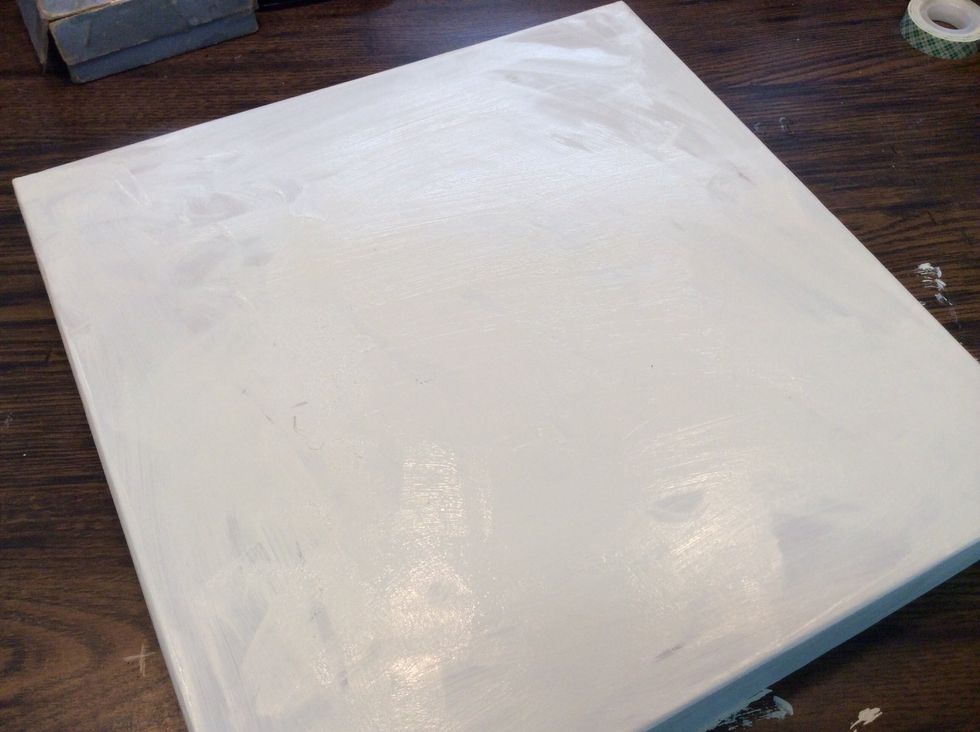 Paint the entire back and sides with white or ivory paint.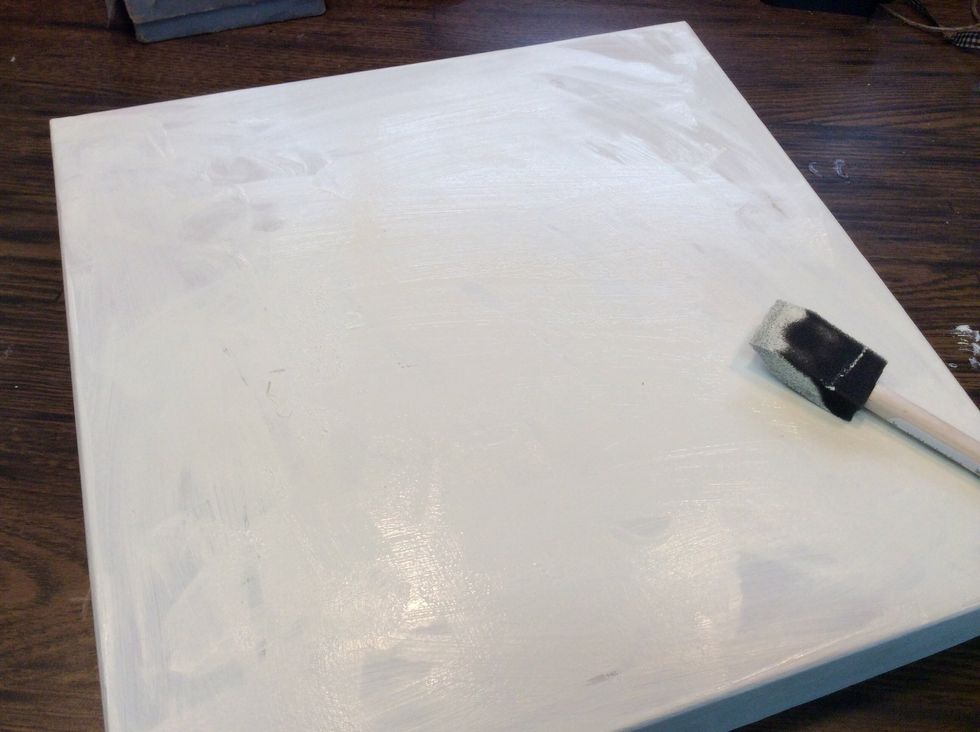 Let dry.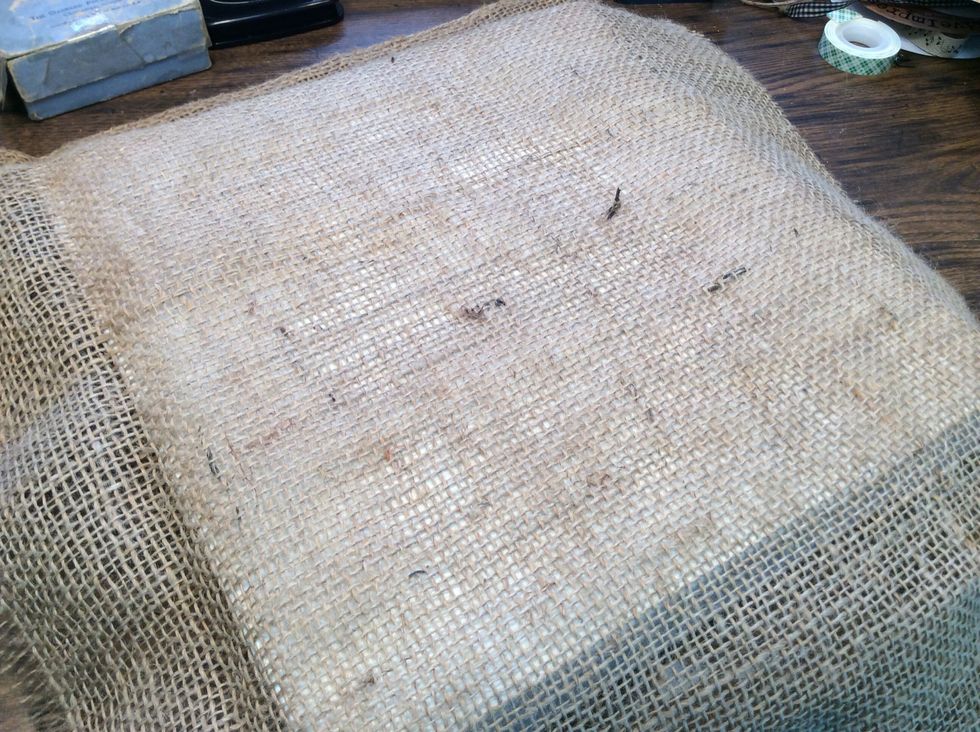 Cut a piece of burlap to cover box, cut it large enough to wrap around the sides.
Like this....
Wrapping the burlap around the edge, adhere to the inside lip of the box,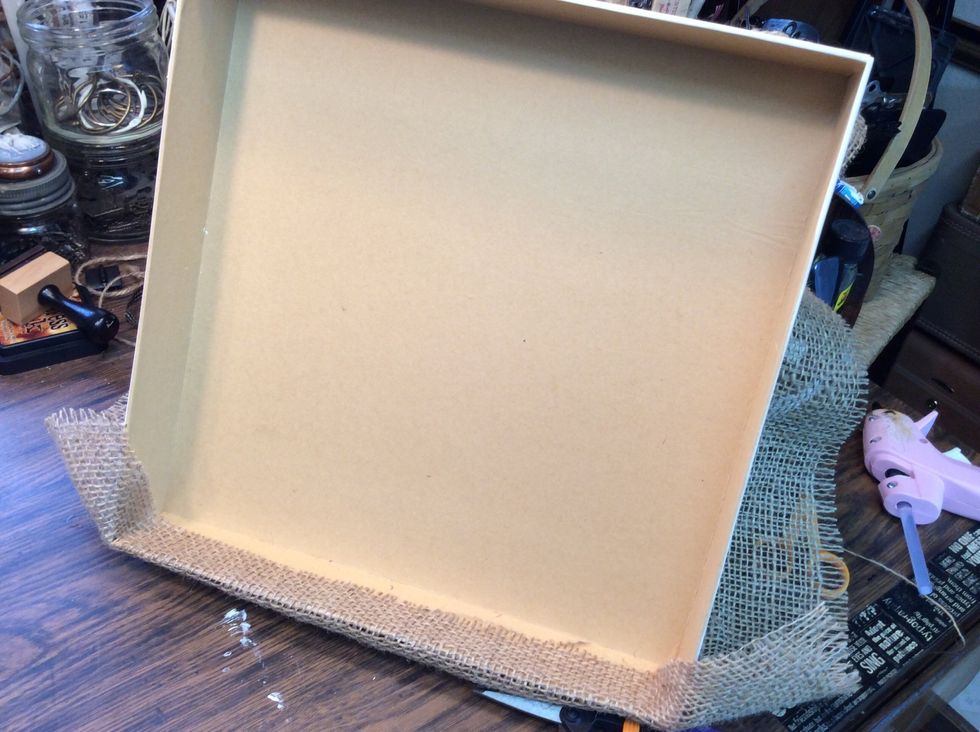 ...adhere one end securely in place.
Then adhere the opposite end securely (ignore the corners for now).
Once the first 2 opposite ends are adhered, do the same thing for the remaining 2 opposite sides.
Now address the corners...tuck and adhere them as shown. (I used hot glue to really hold in place well).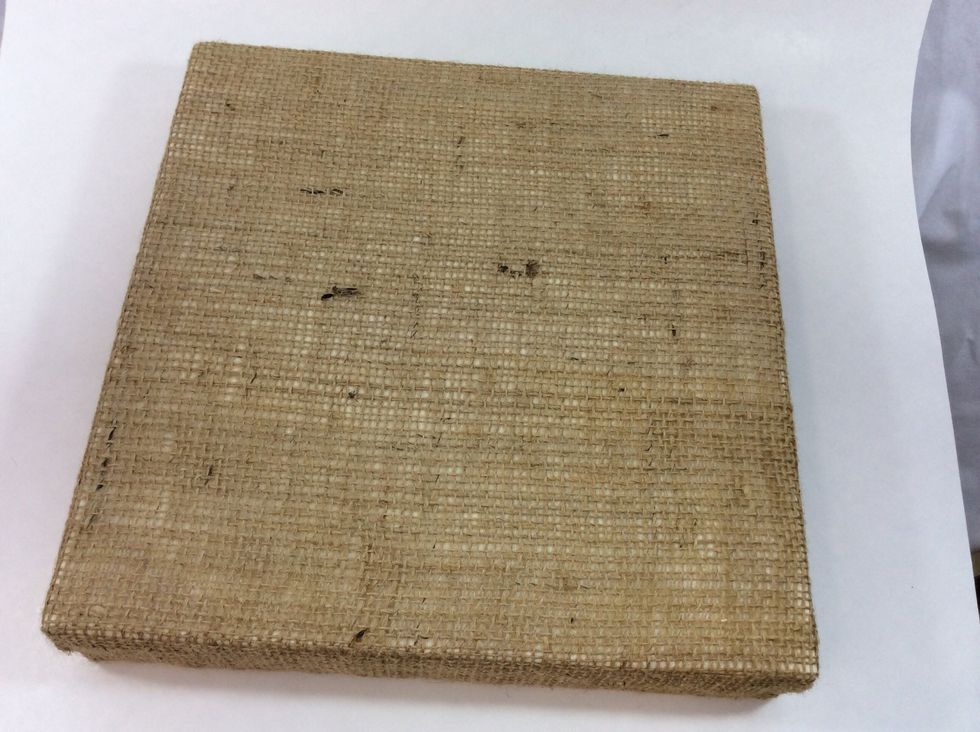 Flip it over and...voila!! A beautiful burlap canvas!!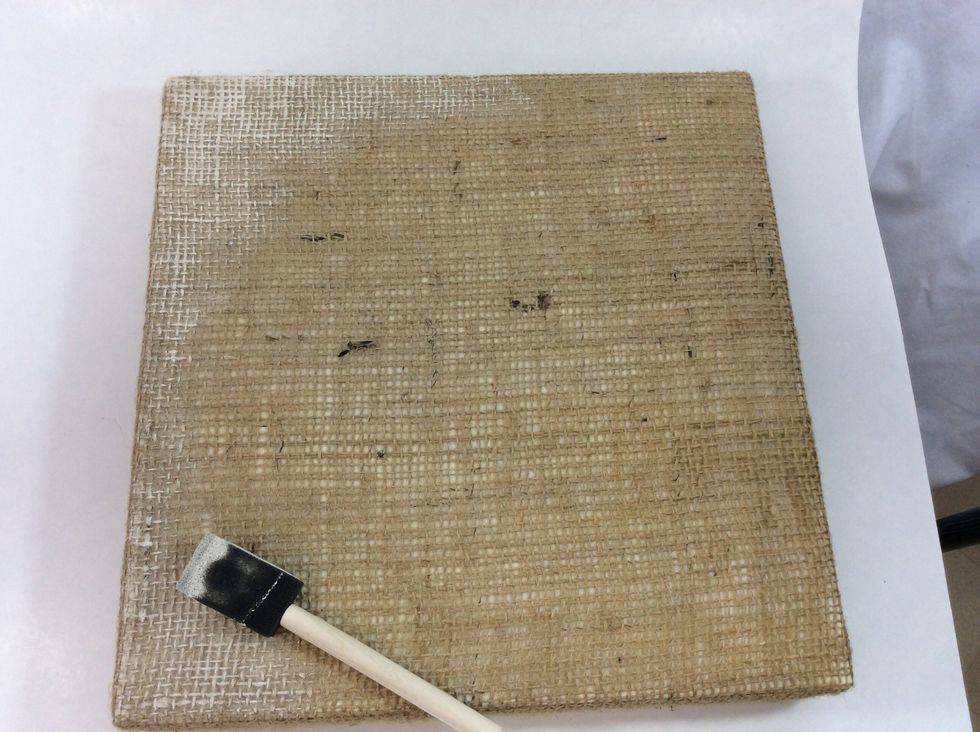 Apply paint used earlier around the edges of canvas.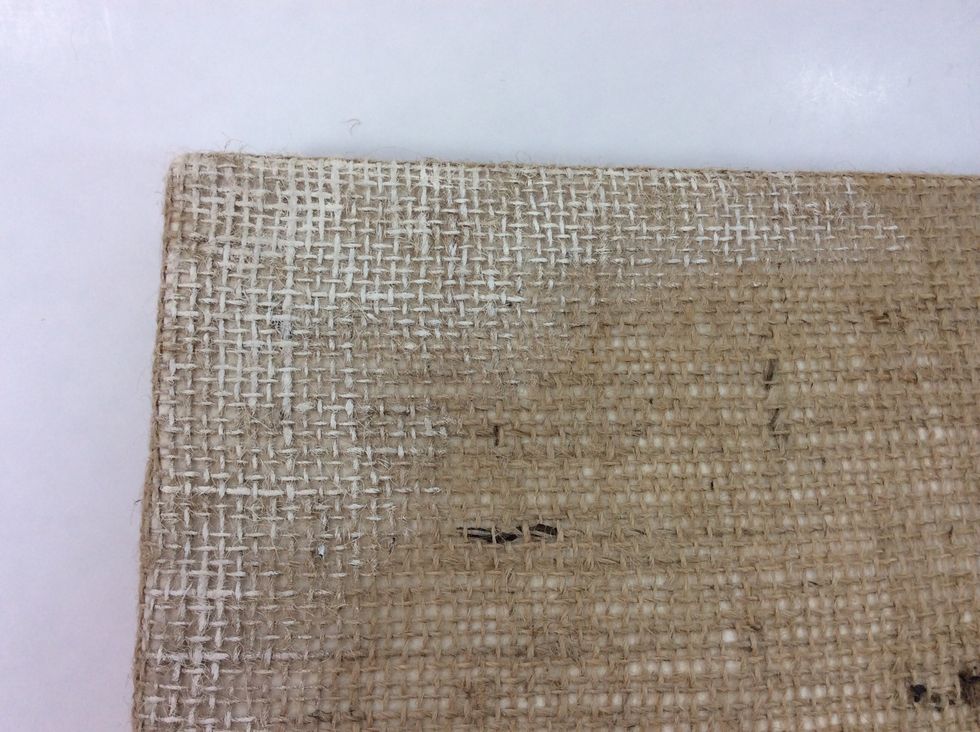 Concentrate on the corners.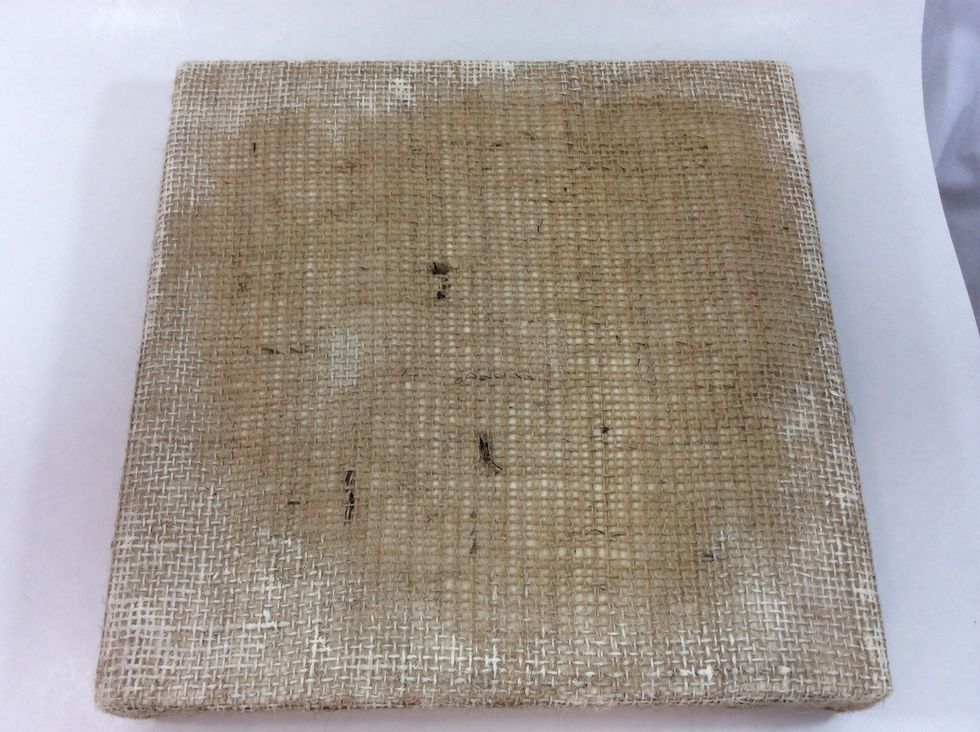 I started with this much paint, but added more here and there as I worked.
Tear background paper (2 opposite corner pieces).
And 2 more to layer...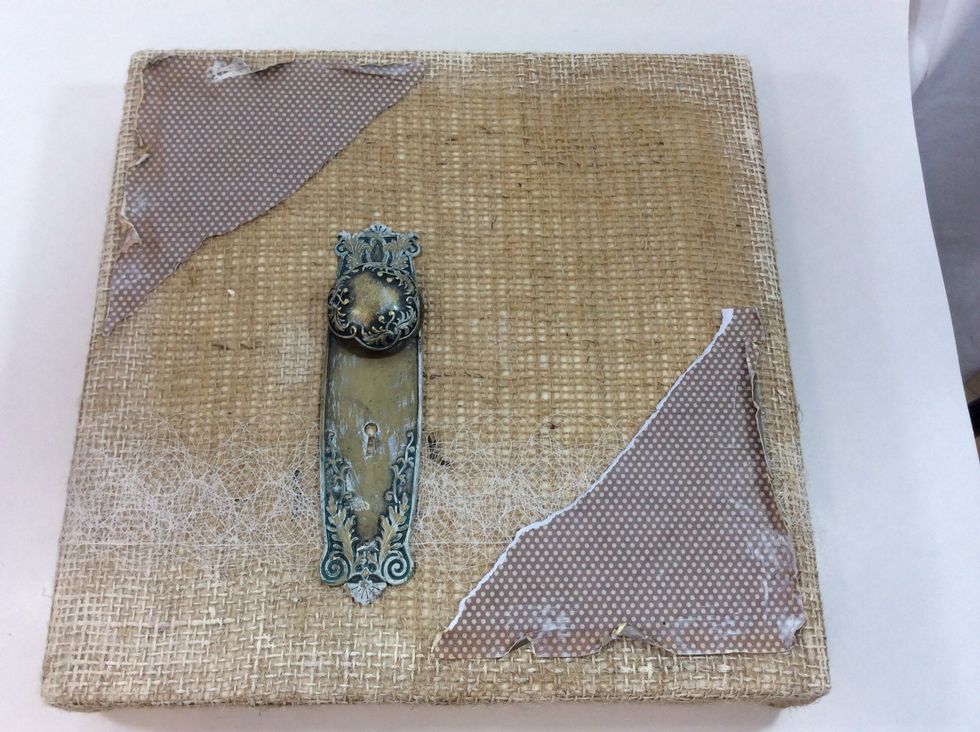 Start layering pieces onto canvas.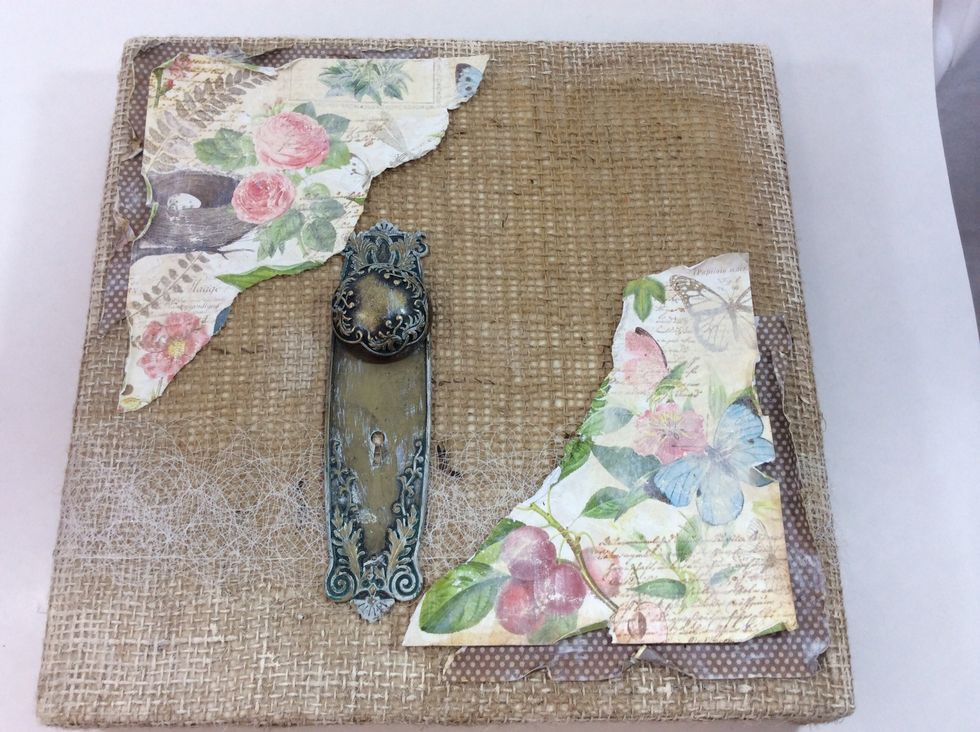 Add corner layering papers and door escutcheon piece.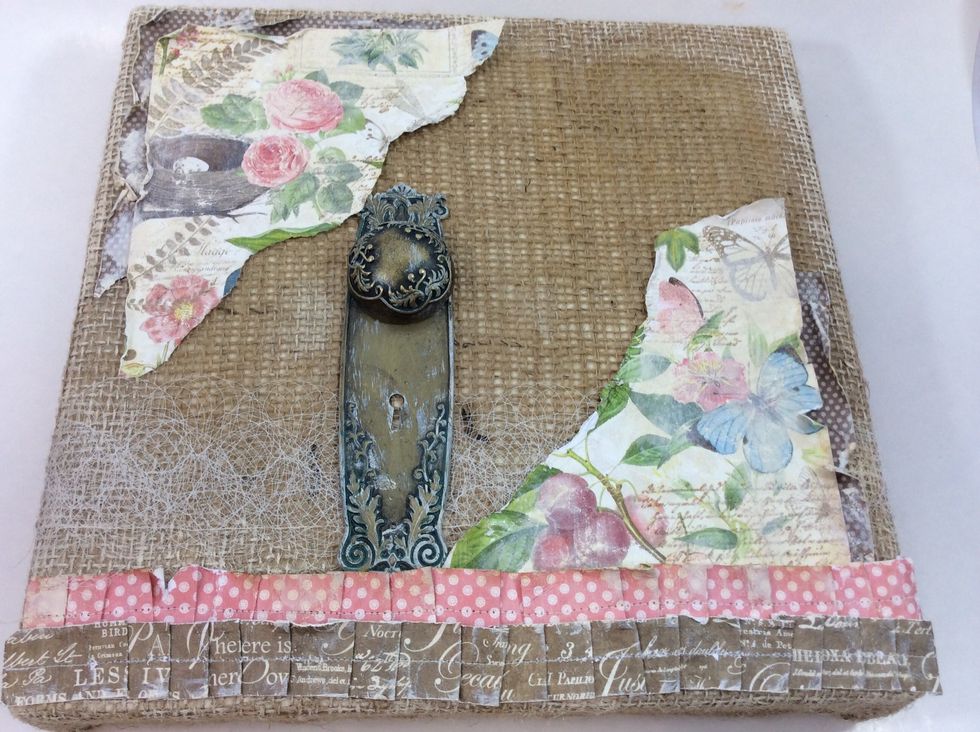 Add pleated paper ribbons along the bottom.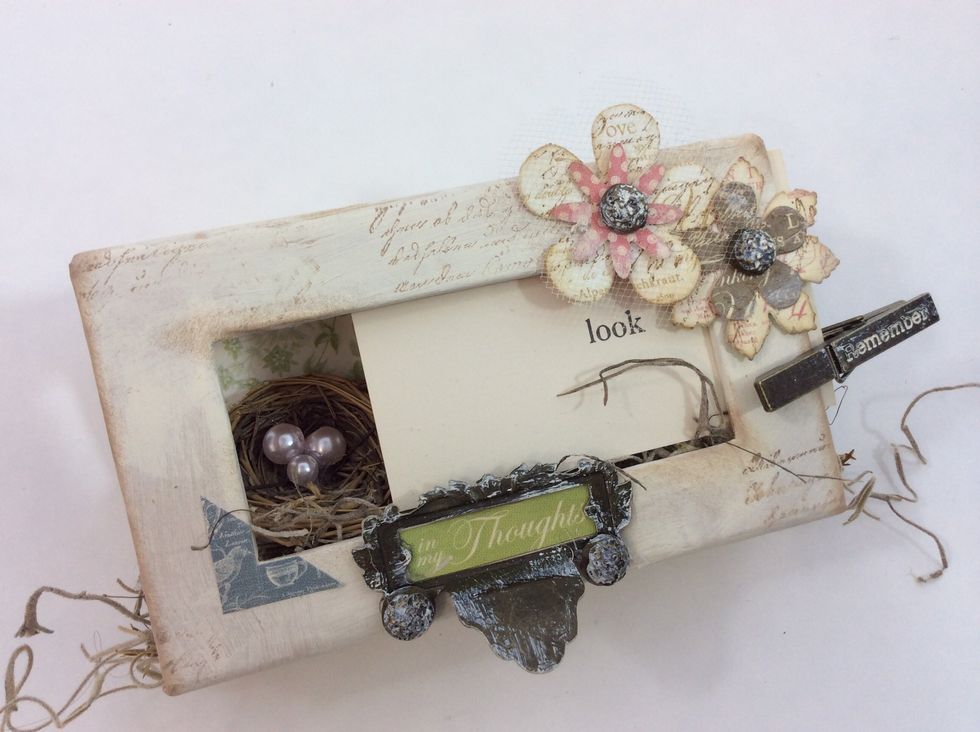 Create smaller layering shadow boxes using the small matchbook box pieces separately. Paint and stamp boxes as desired.
Fill each shadow box with special treasures and trinkets.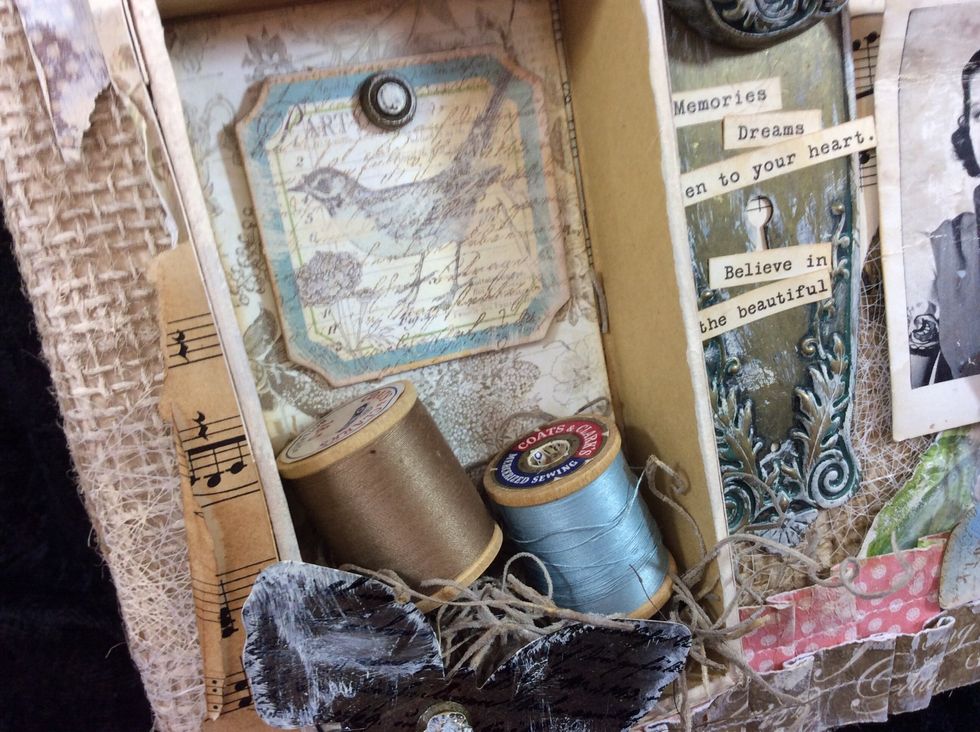 Adhere each box to canvas. I placed in opposite corners. One portrait style....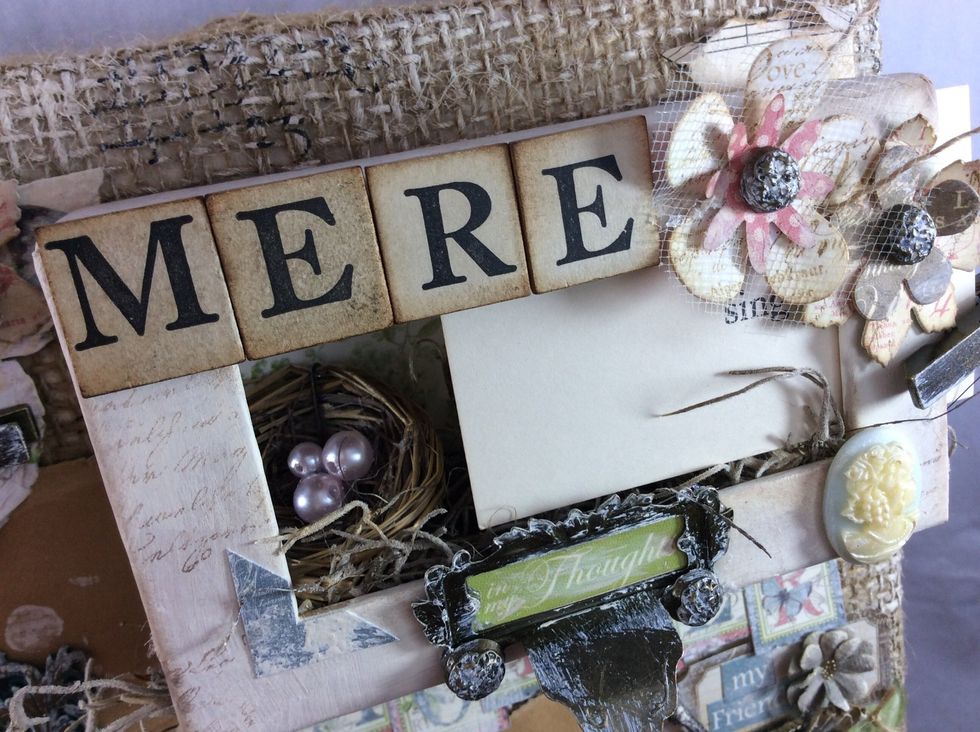 ....and one landscape style.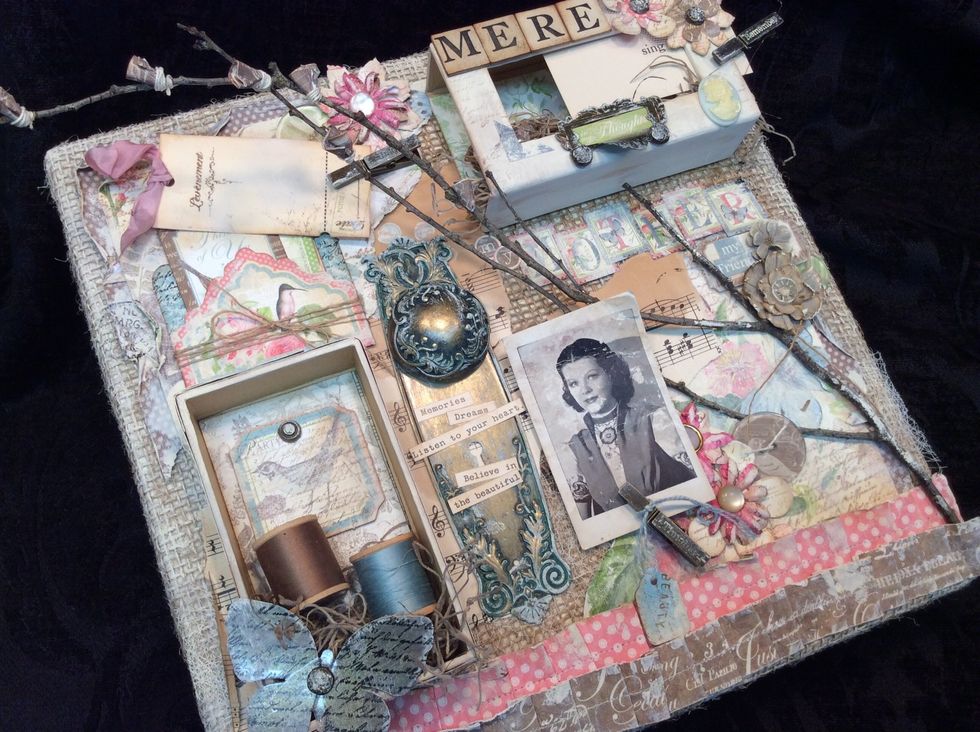 Now collage away!! Add layers using flowers, buttons, found items, gathered vintage pieces, etc.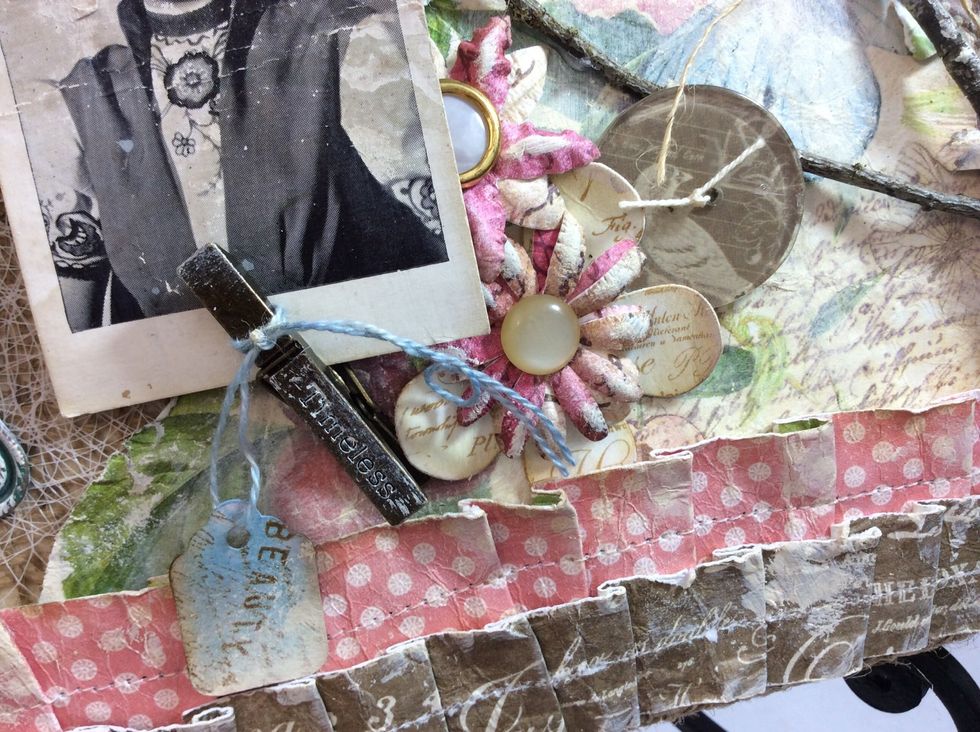 Adding dry brush paint adds wonderful detail and a great worn look.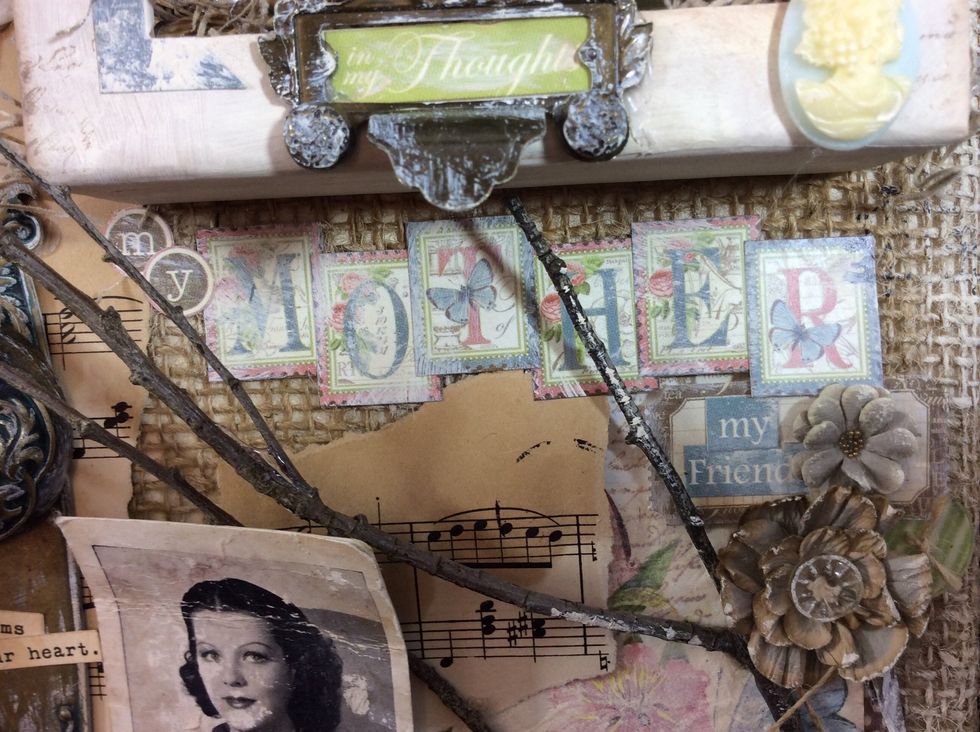 Use letter stickers to create a title, or to add inspirational words.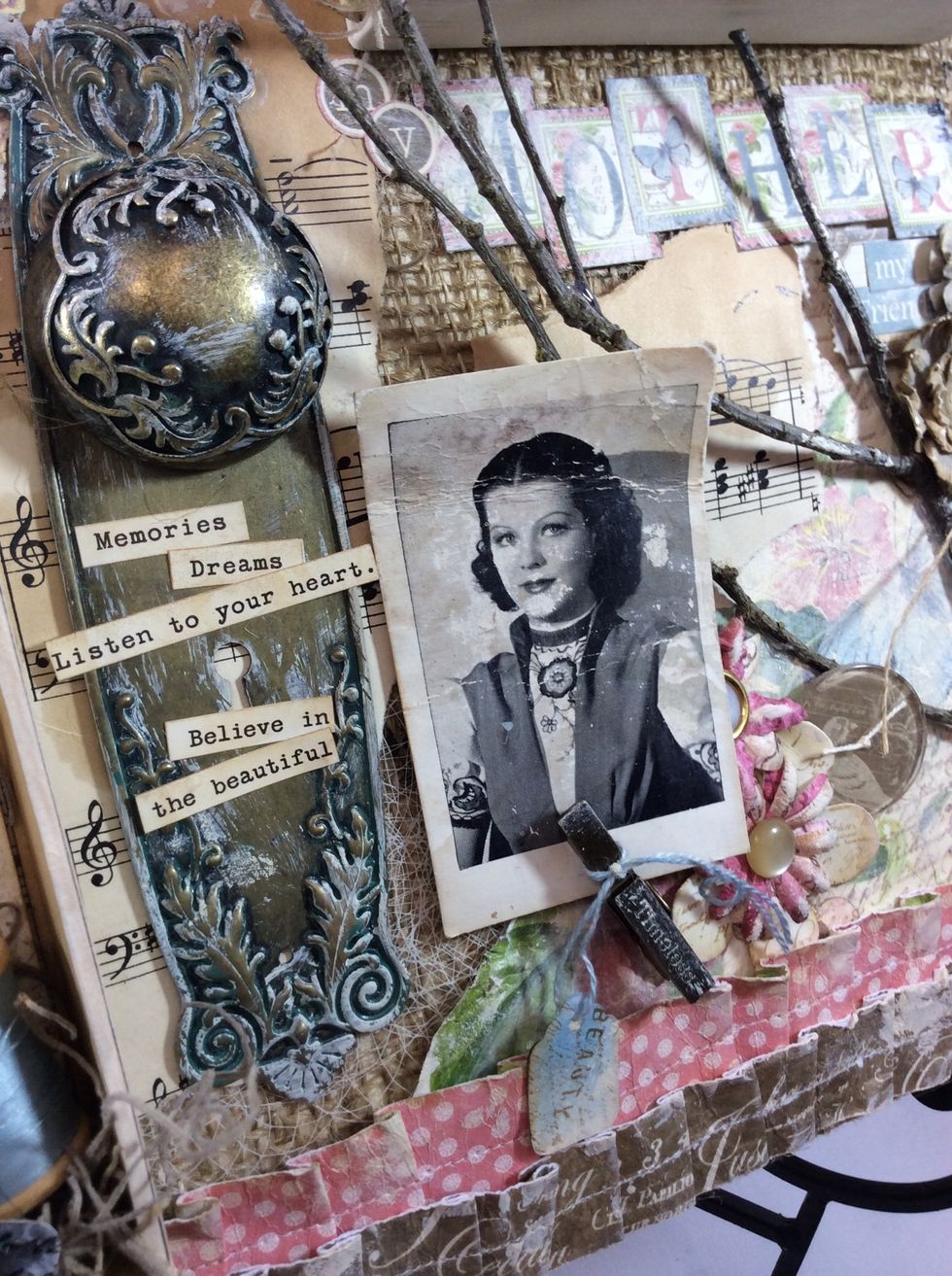 Vintage photos are a beautiful addition.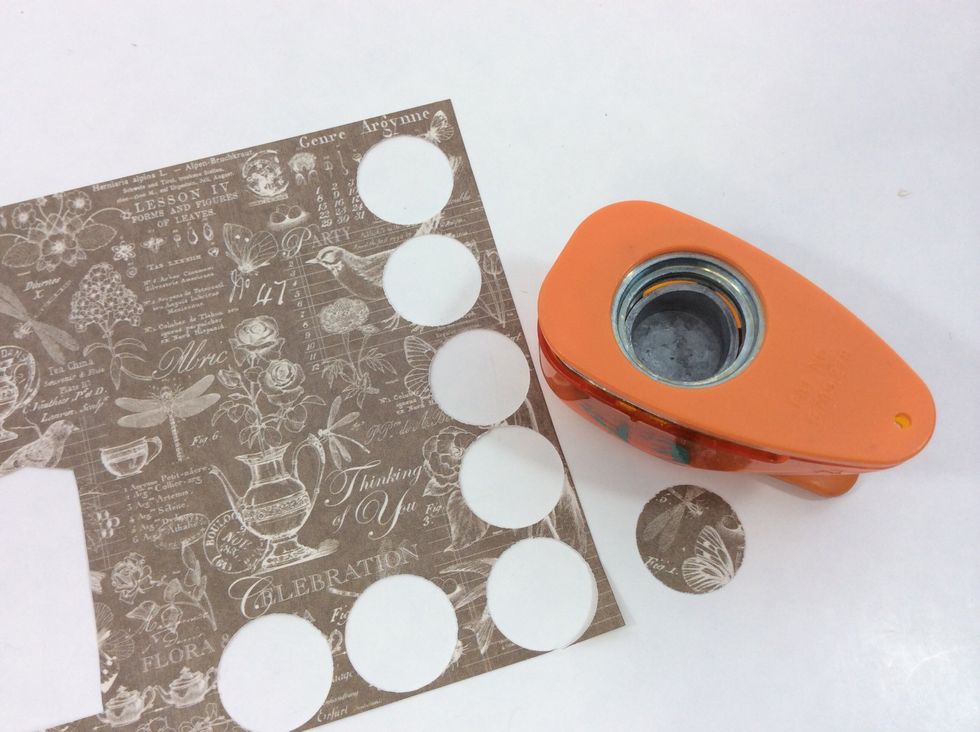 To make the blooms for the found branch...punch circles.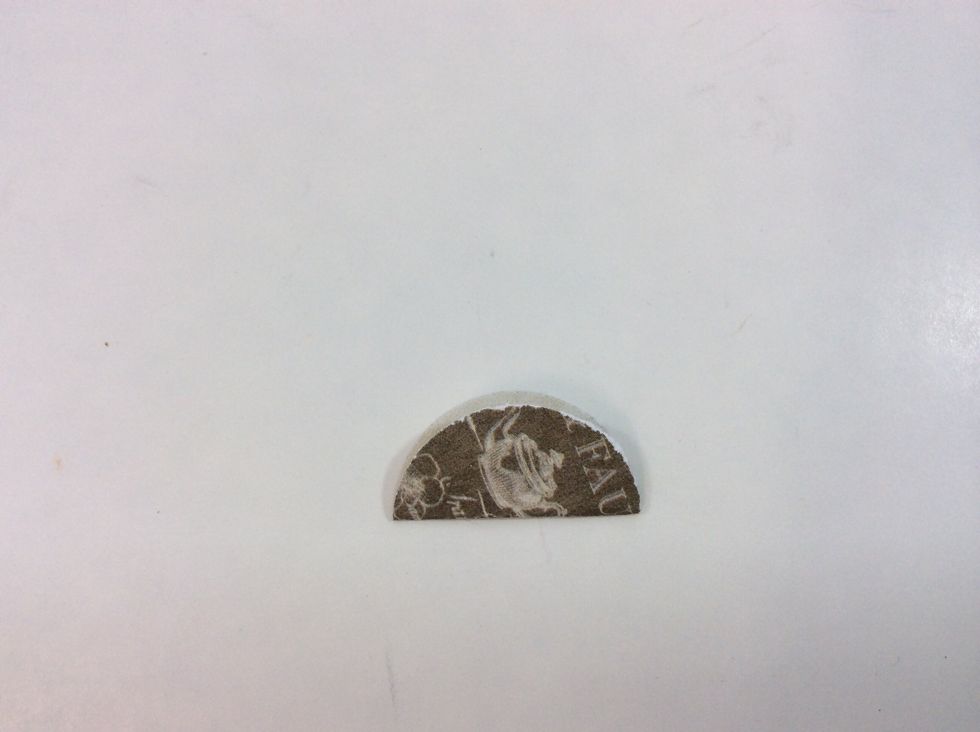 Fold in half.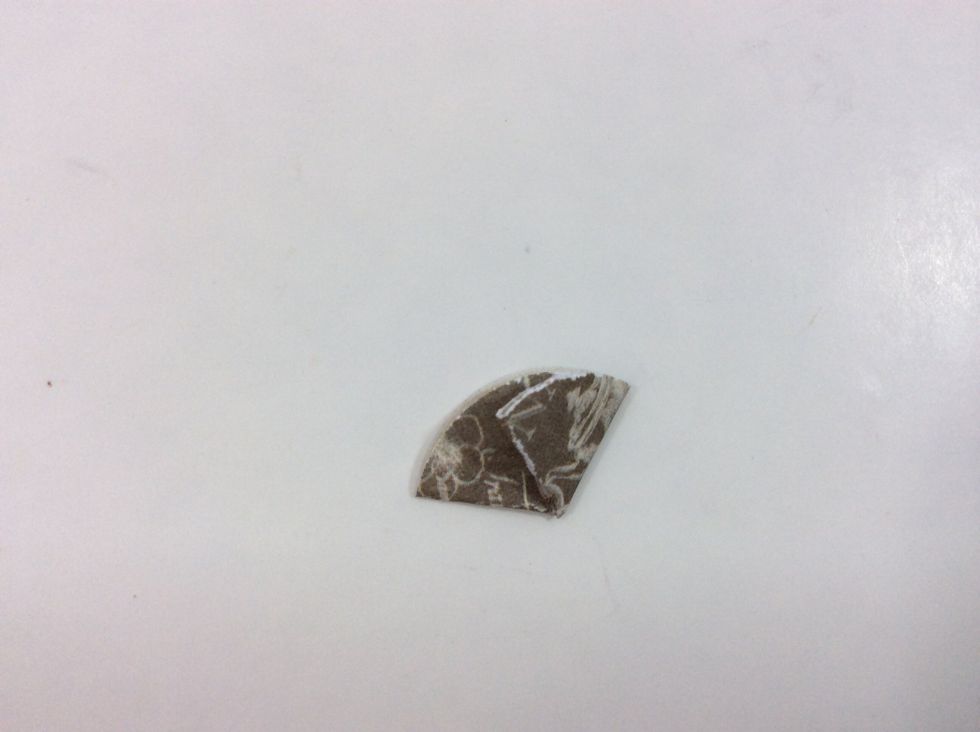 Fold again.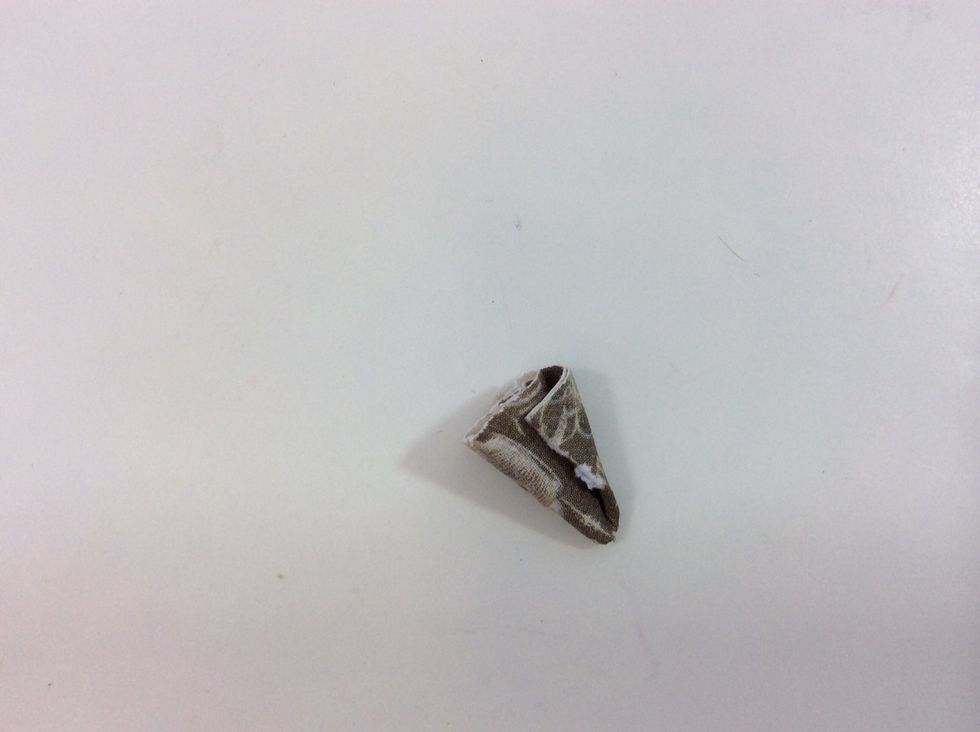 Then roll into a flower bud/bloom shape.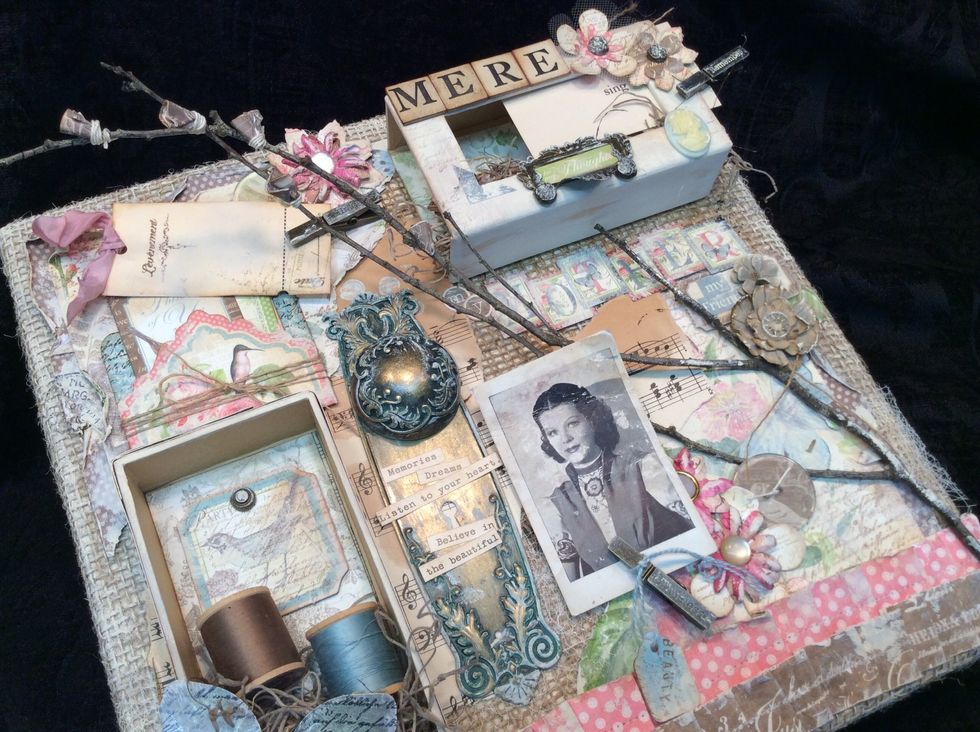 Adhere to branch. (I used a hot glue gun for this). Wrap ends with twine.
Keep layering and collaging, adding texture, paint and treasures as you go.
Such beautiful texture and detail!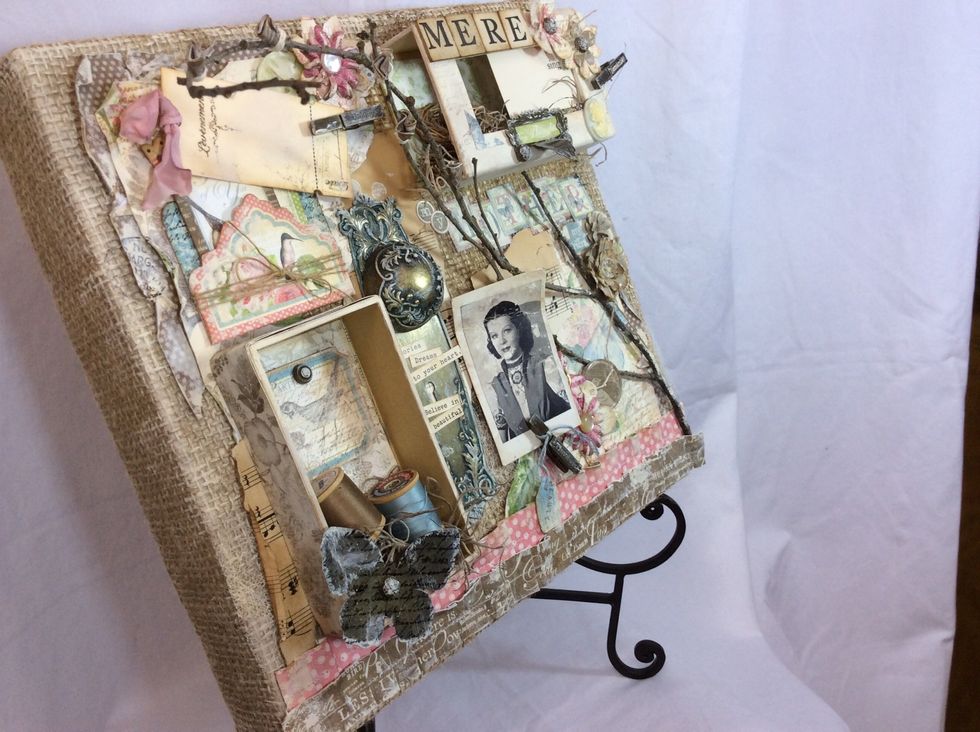 And what a great gift...(Mother's Day is just around the corner!!)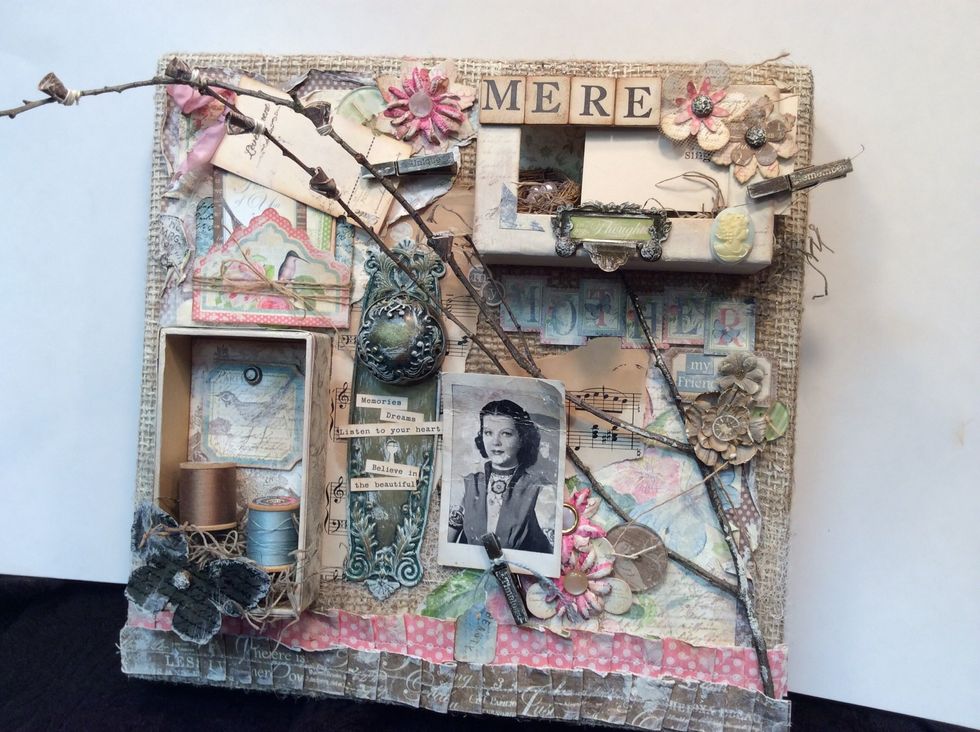 Thank you for checking out my guide today!! Happy crafting!
Graphic 45 Staples large matchbook box
Graphic 45 Staples small matchbook box
Burlap
White or ivory paint & paintbrush
Graphic 45's Botanical Tea papers & embellishments
Ornate door knob and escutcheon
Misc. Graphic 45 Metal Staples
Misc. texture stamps
Pleated paper ribbons
Buttons
Flowers
Spanish moss
Handmade birds nest
Pearls
Vintage music paper
Vintage thread spools
Cameo
Found branch w/handmade blooms
Random vintage treasures
Favorite bits of ephemera
Hot glue gun