How to create a mixed media altered art frame with art-c
Create a Mixed Media Altered Art Frame With Art-C
10
Add a base coat of White Ultra Chalk Paint to stretched canvas base. With the Platinum Texture Paint and Adhesive Stencil begin adding pattern to center. Use heat tool or allow to dry completely.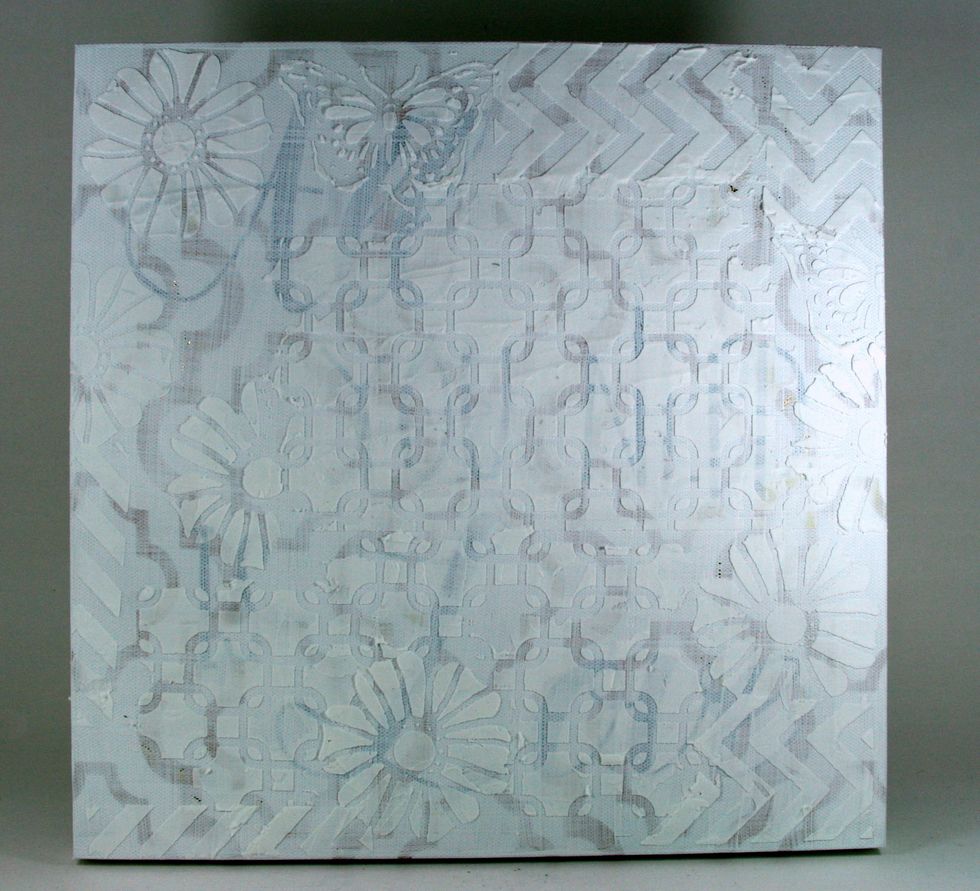 Fill in edges with butterflies and chevron patterns. Allow to dry.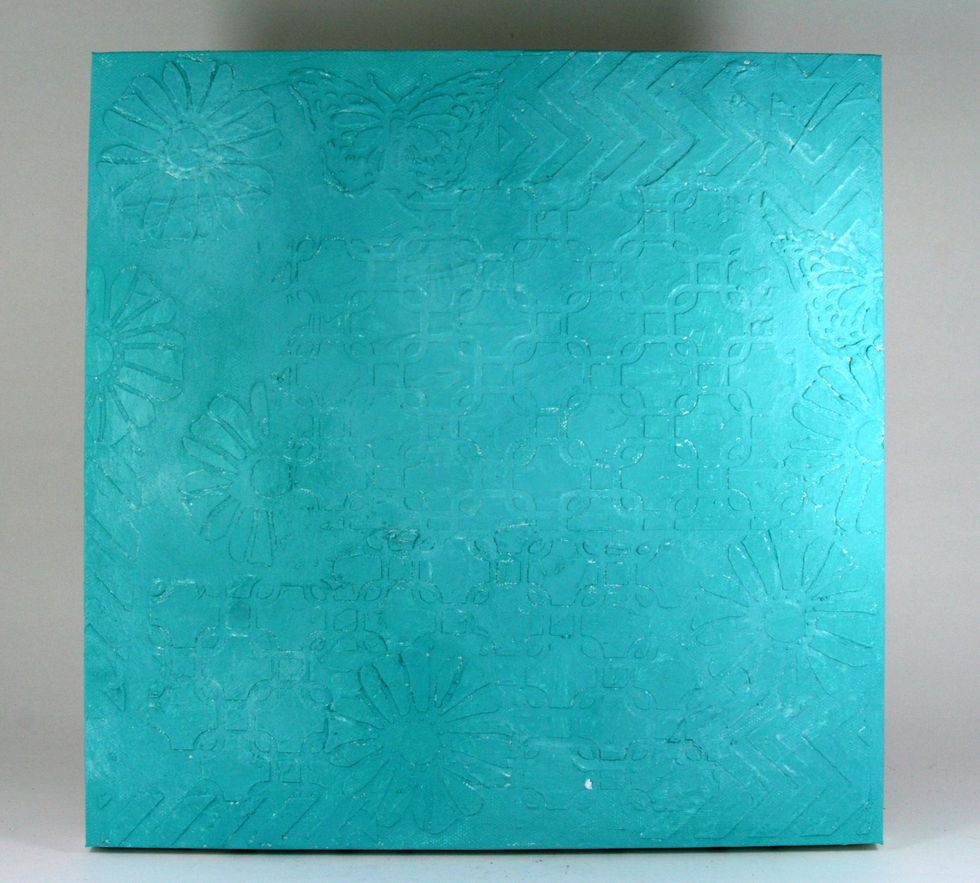 Add a coat of Turquoise Ultra Chalk Paint to entire surface. Allow to dry.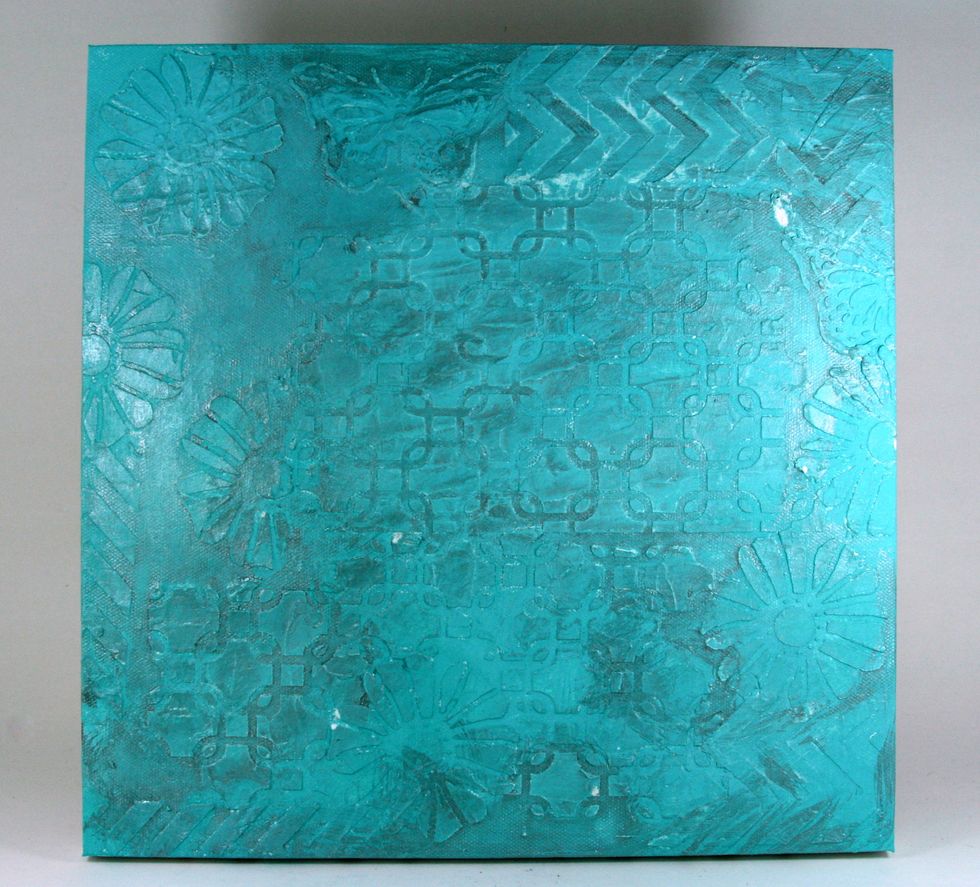 Create a wash by adding a bit of water to the Silver Metallic paint. It should be fluid enough to work around and wipe off a bit with a paper towel. Allow to dry.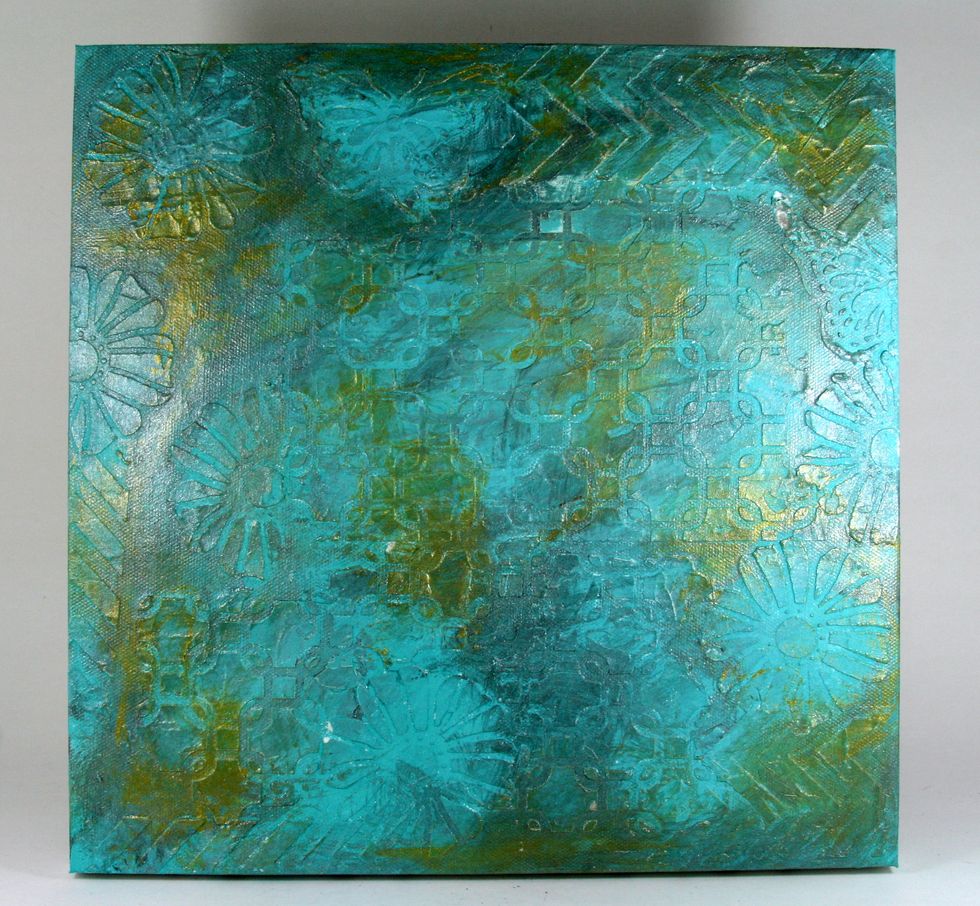 Randomly add Gold Metallic Paint in "blobs" around the base and work in with the brush to blend the edges. Next combine the Blue Gel Stain with a bit of the Steel Luxe Paint. Add this to the base .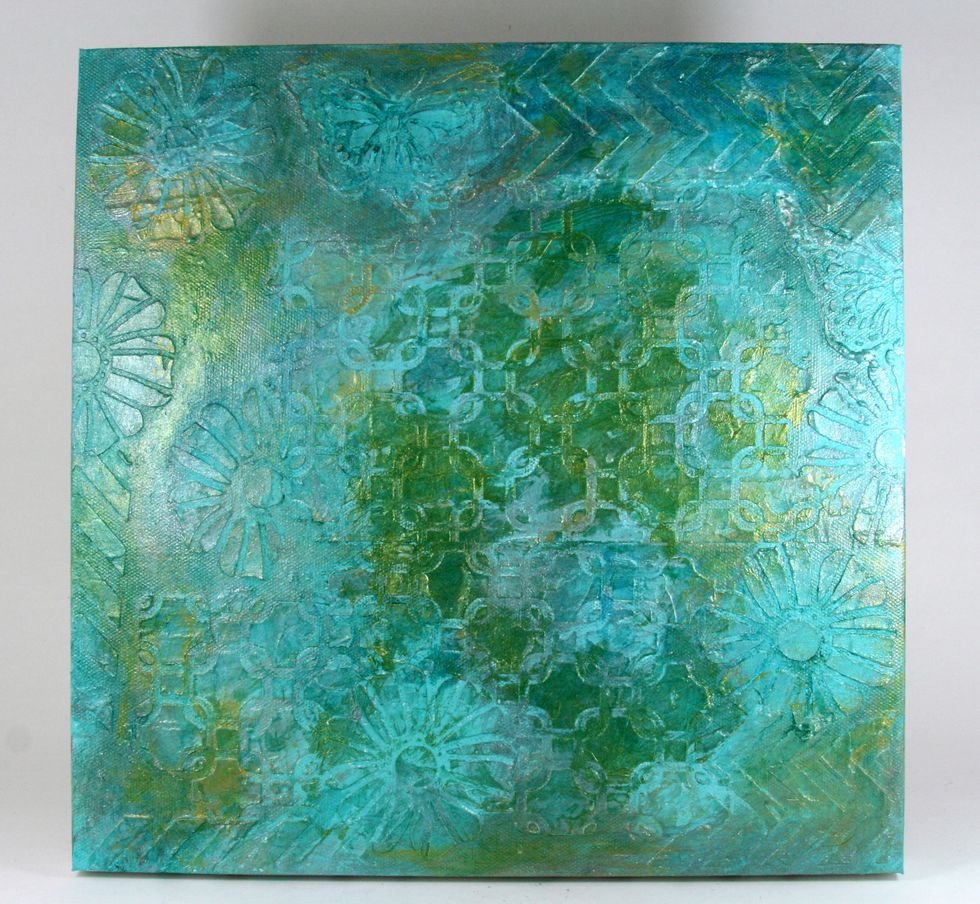 Next combine a bit of the Blue Gel Stain to the Gold Metallic Paint and begin filling in areas around edges and middle. Allow to dry. I used the heat tool to speed up this process.
With a small dry brush highlight the raised flowers and butterflies with the Gold Metallic Paint. Allow to dry.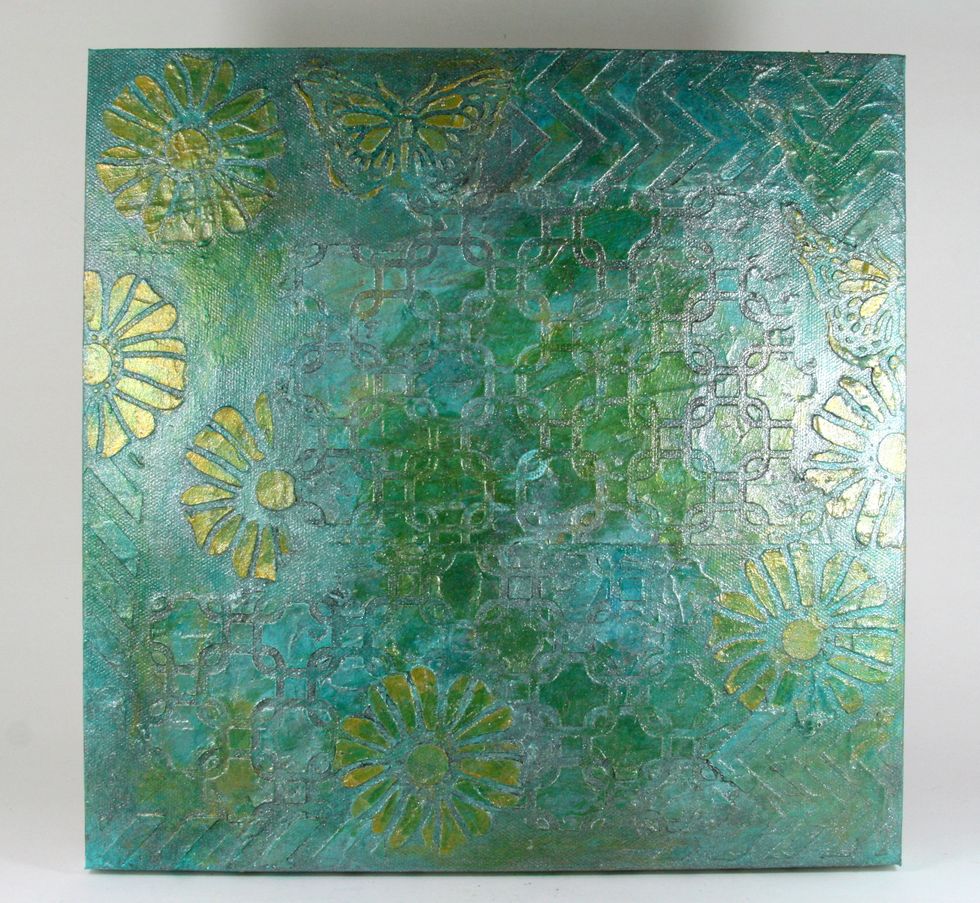 Create a color wash as before...this time combine the Steel Luxe Paint with water. Dab on with large wet brush working it in well in between raised parts then wipe off with dry paper towel. Let dry.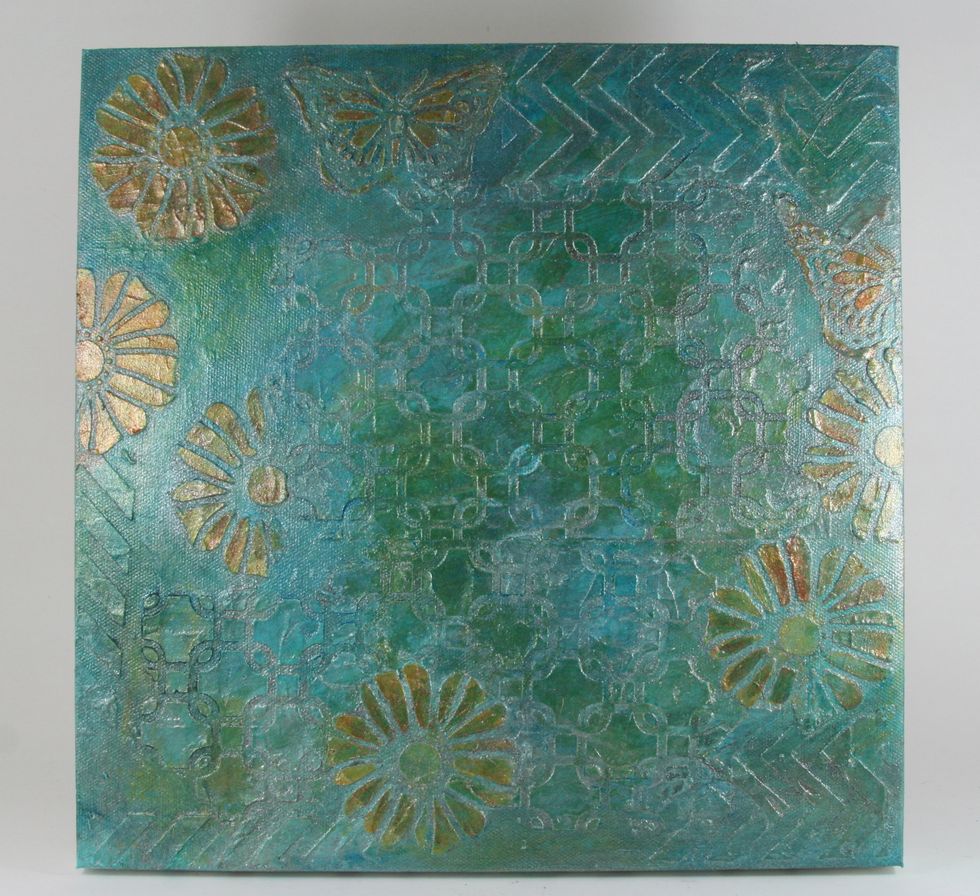 Using the Copper Texture Paint do a little more highlighting on raised areas. Allow to dry.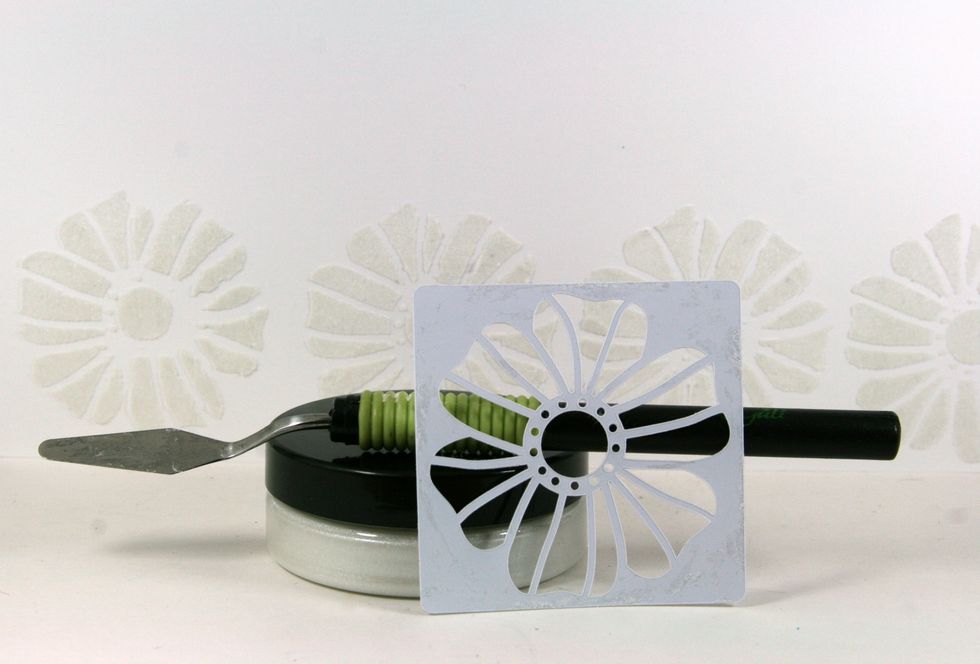 Using the same flower stencil create more flowers with the Platinum Texture Paint on 110 lb cardstock. Let dry and finish with layers of paint. Trim flowers from page and bend petals for dimension.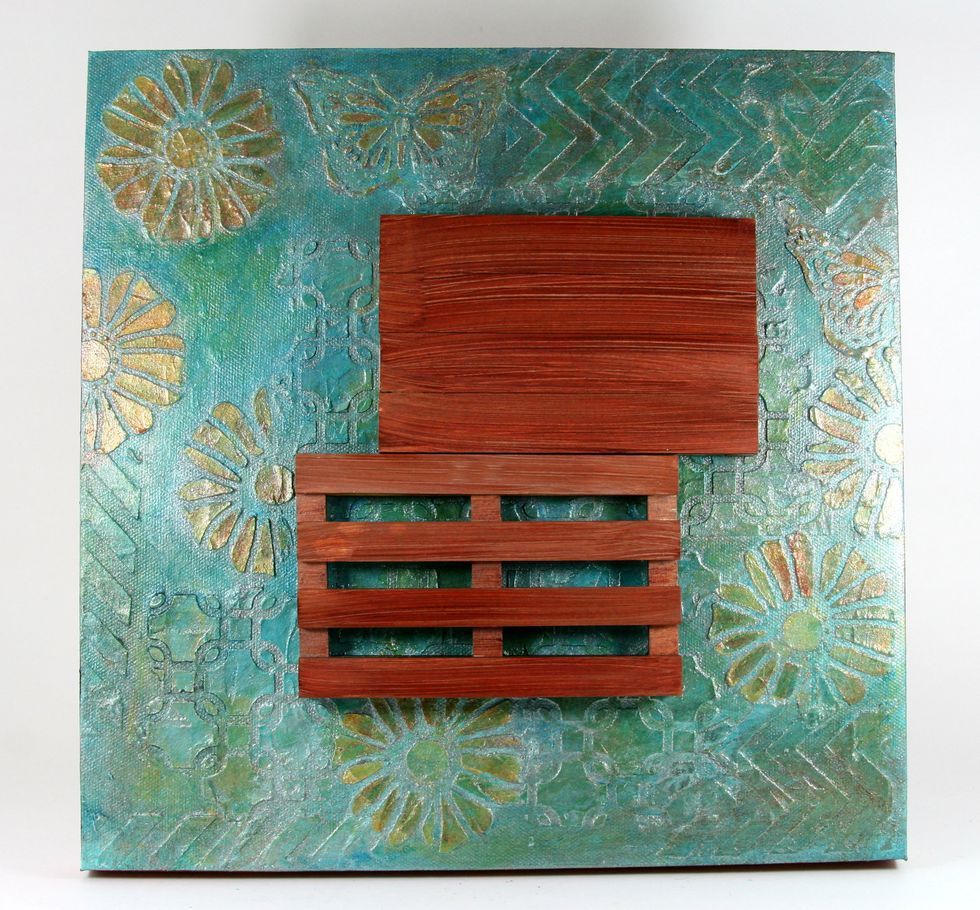 Using the Chestnut Gel Stain add a finish to Pallates. Attach to base using hot glue. Offset the Pallates for interest.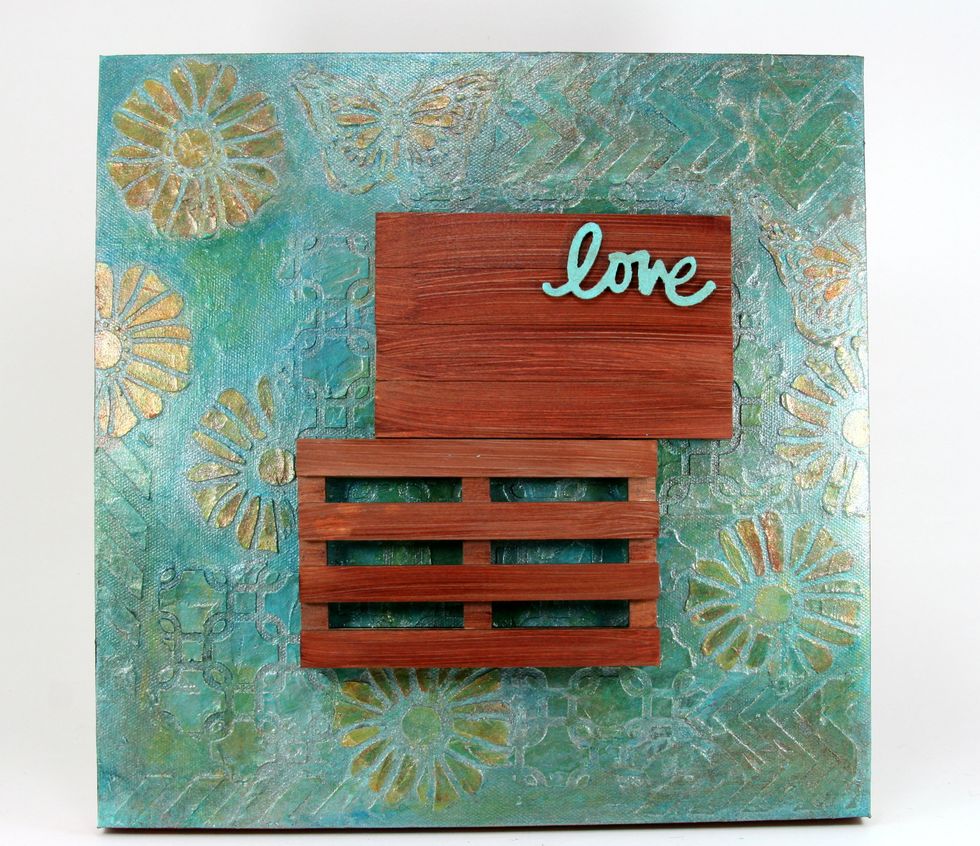 Finish wood Love sentiment and attach to top corner of Pallate.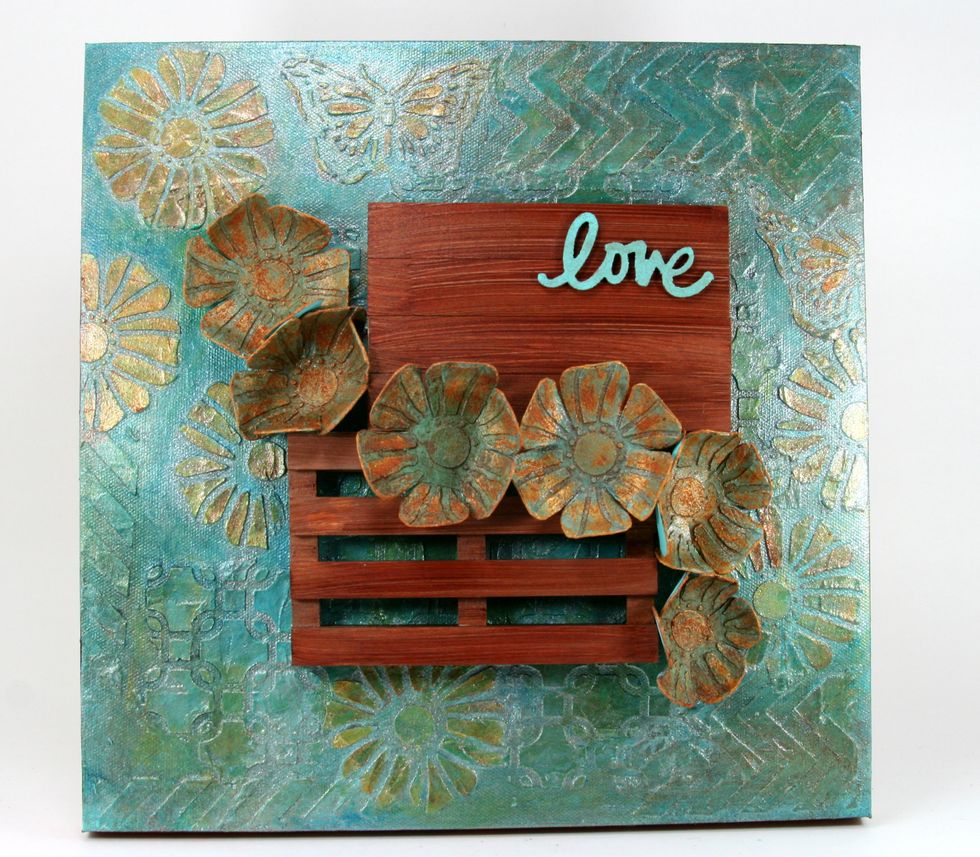 With hot glue add the painted flowers. Arrange so some are on pallate and some are on base.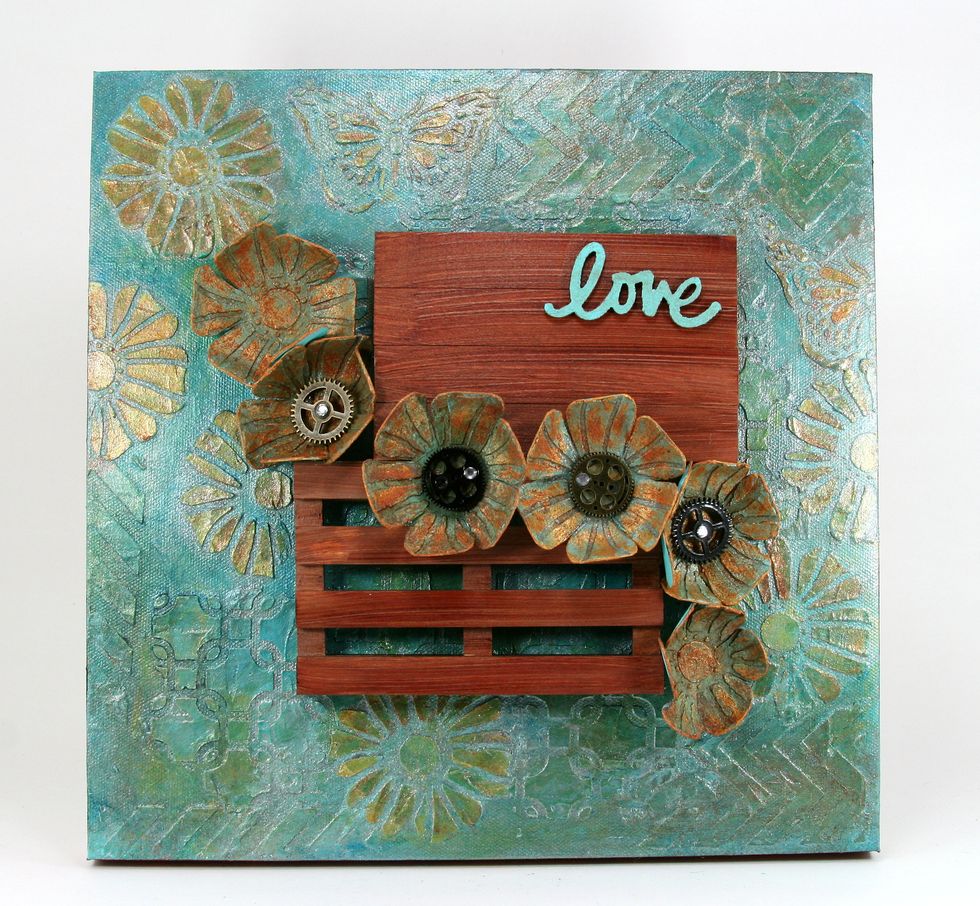 Finish flower centers with Art-C Gear embellishments.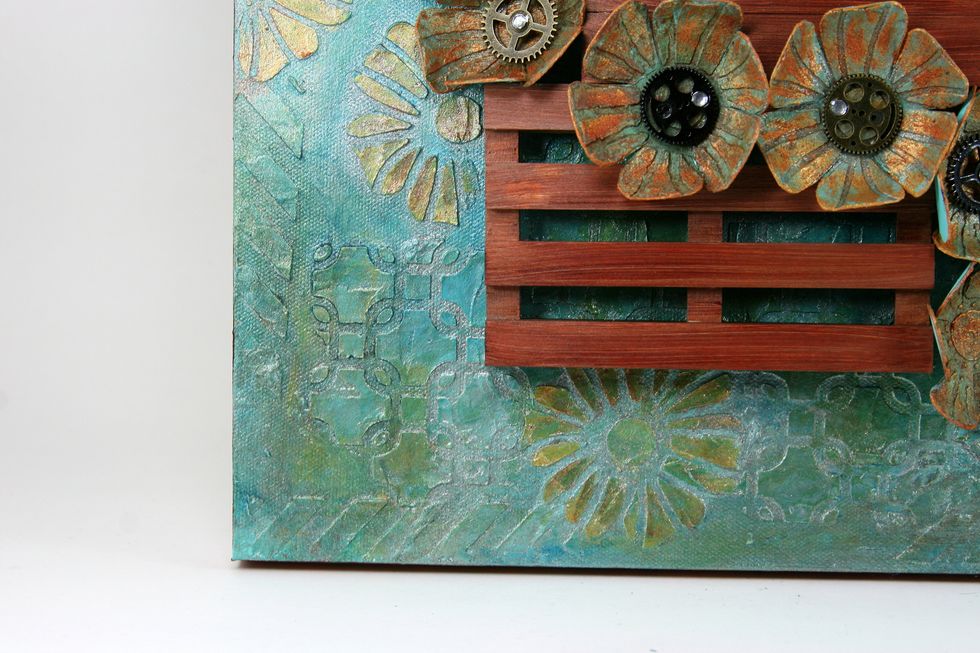 Art-C~Texture Paint ~Platinum
Art-C~Luxe Paint~ Steel
Art-C~Texture Paint~Copper
Art-C~Ultra Chalk Paint~White
Art-C~Ultra Chalk Paint~Turquoise
Art-C~Metallic Paint~Silver
Art-C~Metallic Paint~Gold
Art-C~Gel Stain~Blue
Art-C~Gel Stain~Chestnut
Art-C~Adhesive Stencils
Art-C~Ephemera Collage Kit
Art-C~Wood Pallates
110 lb Cardstock
Stretched canvas Frame
Heat Tool
Paint Brushes