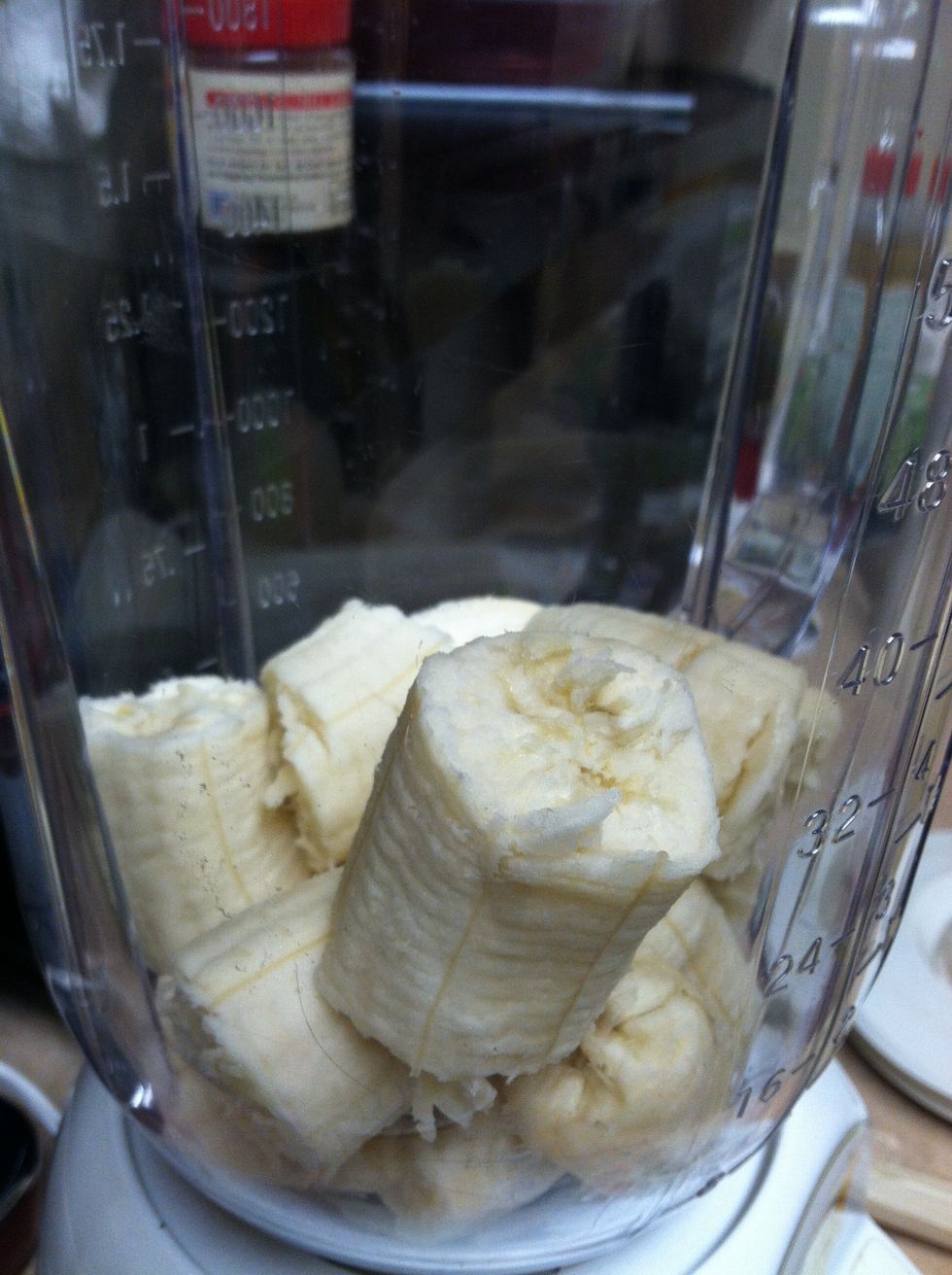 Slice bananas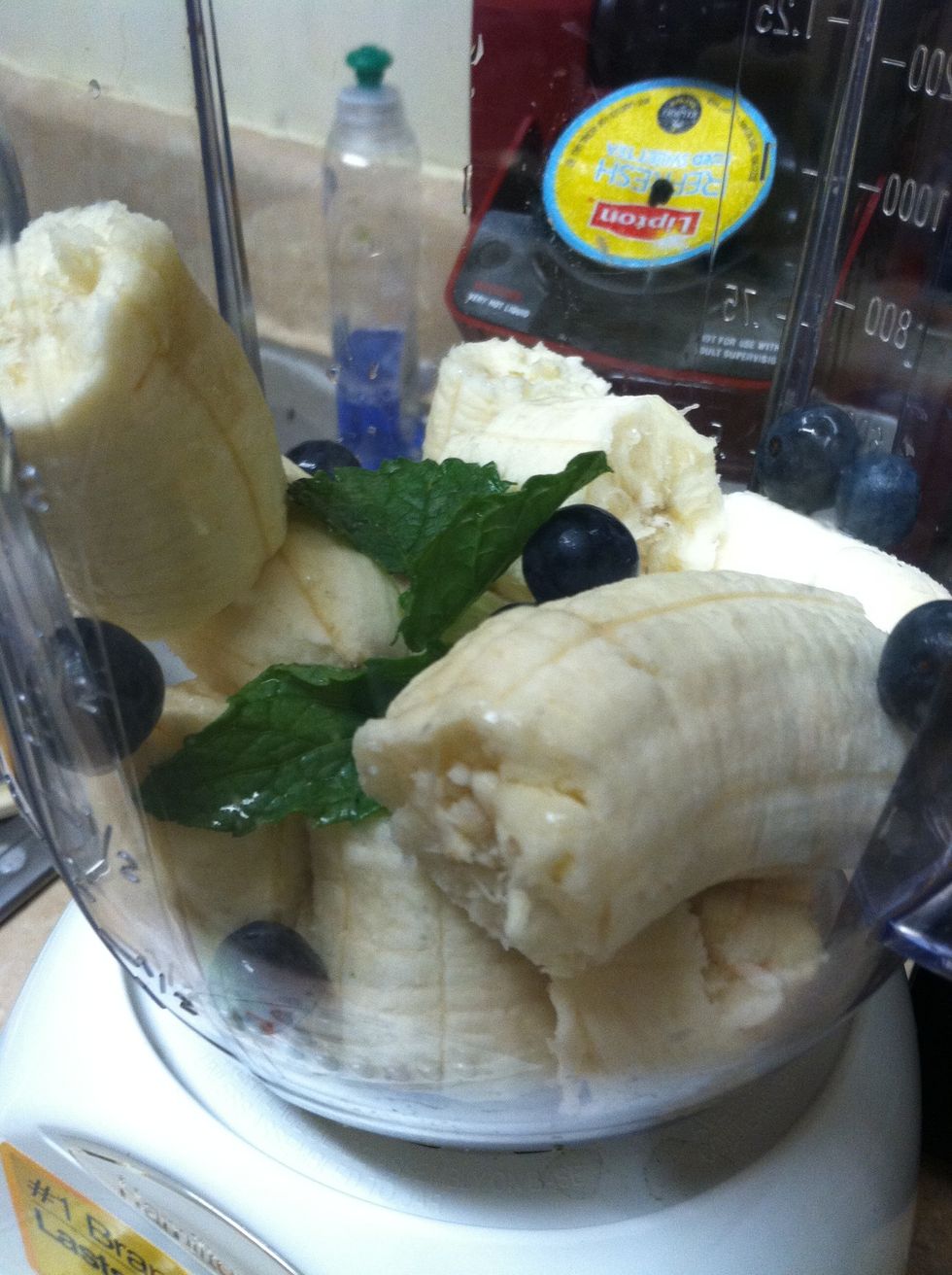 Add blueberries and (1) mint leaf. NOTE: In my photos, I've placed more, but after the strong smell came about, I've put (1) leaf in so my smoothie will not be strong.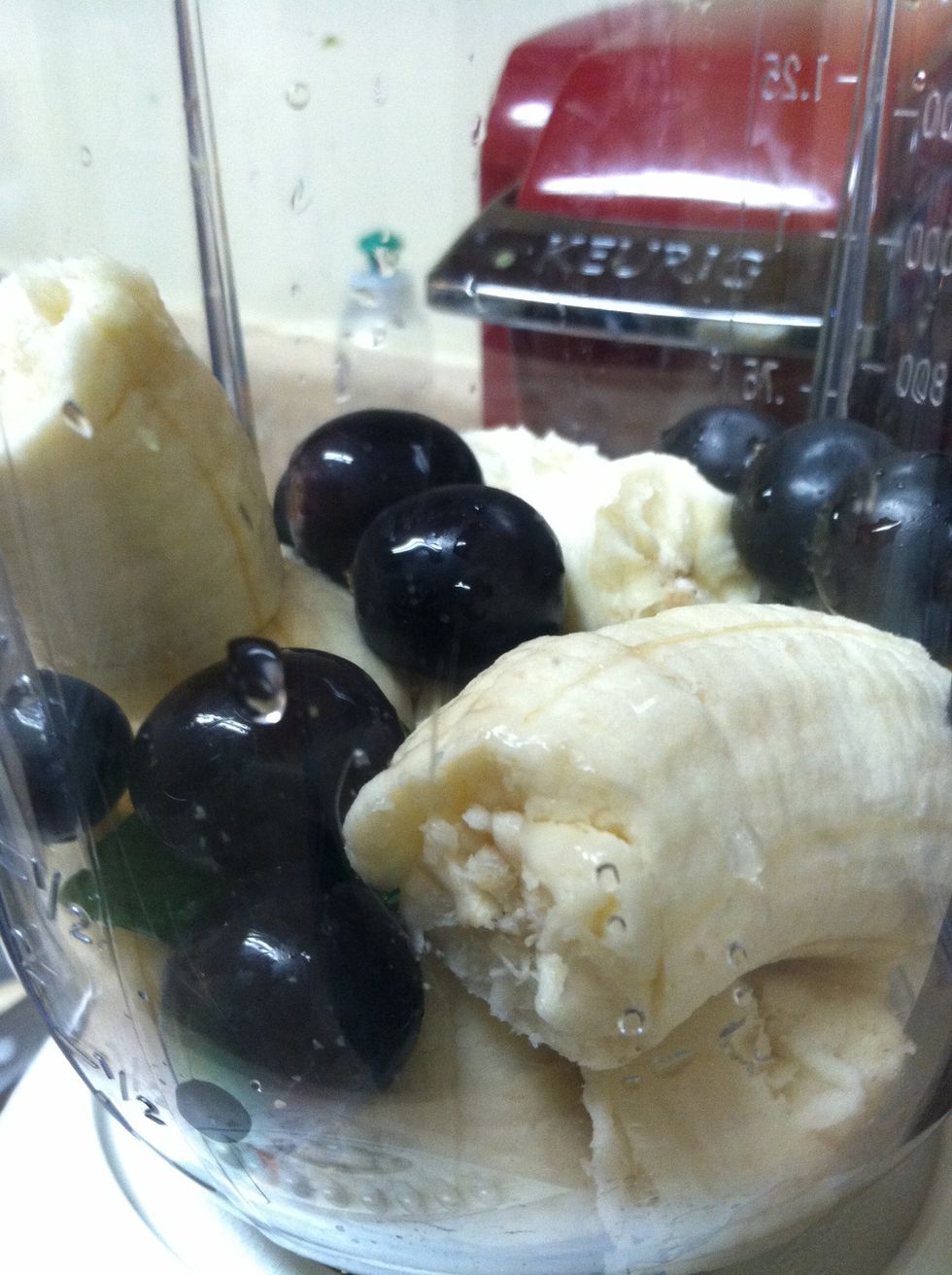 Add grapes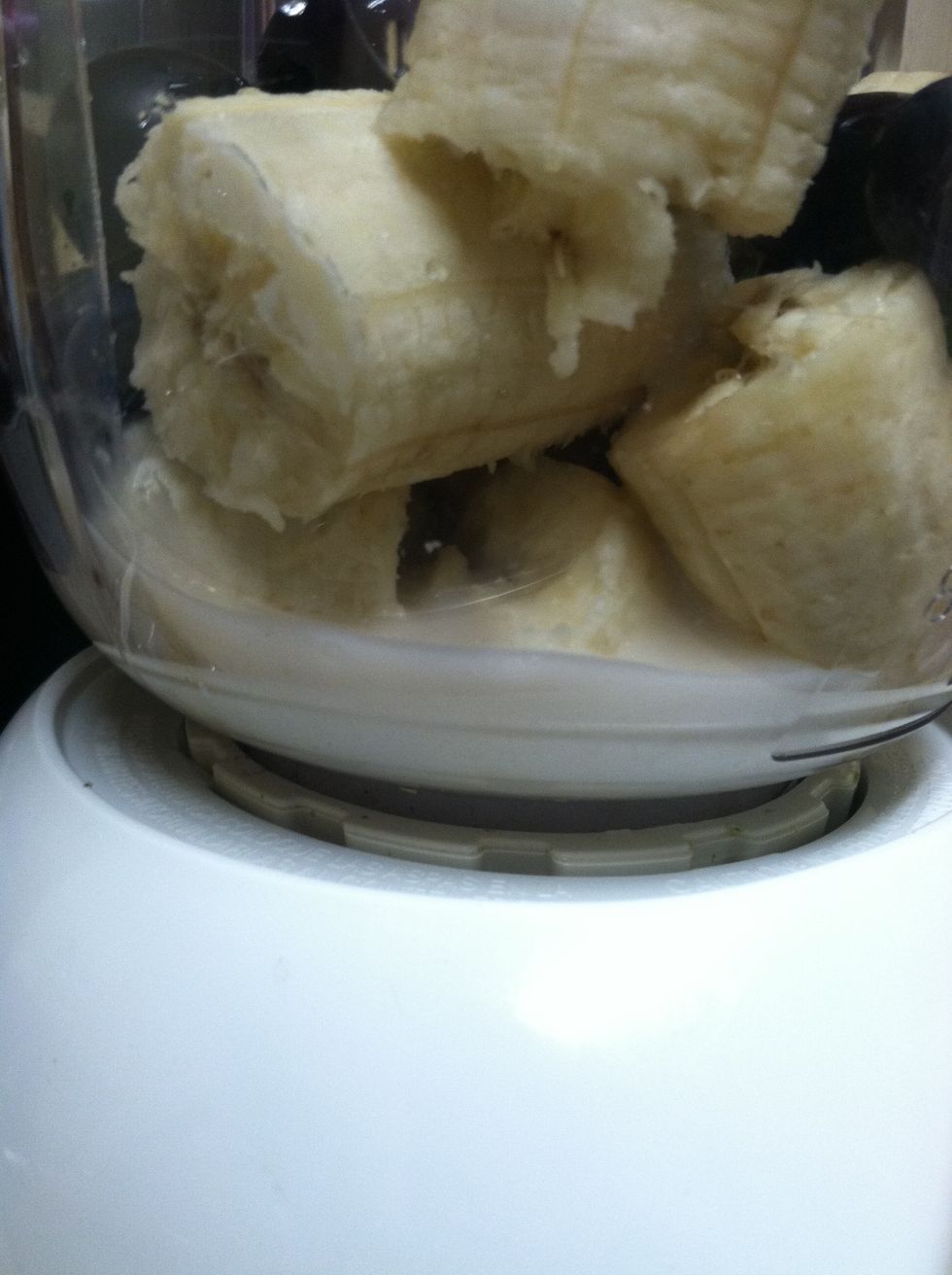 Add a little milk
Start blending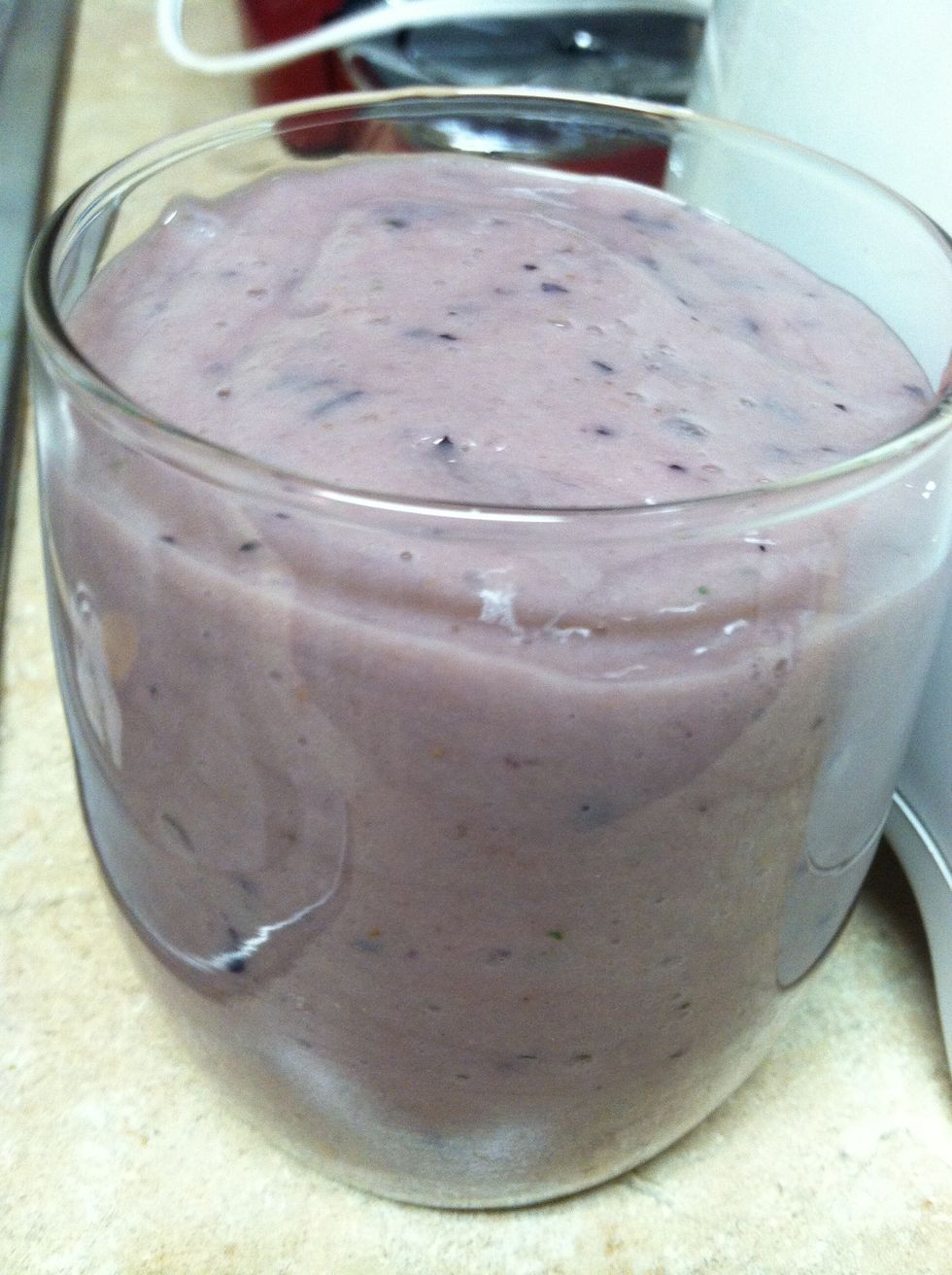 Leave in refrigerator for an hour to let smoothie thicken and cool more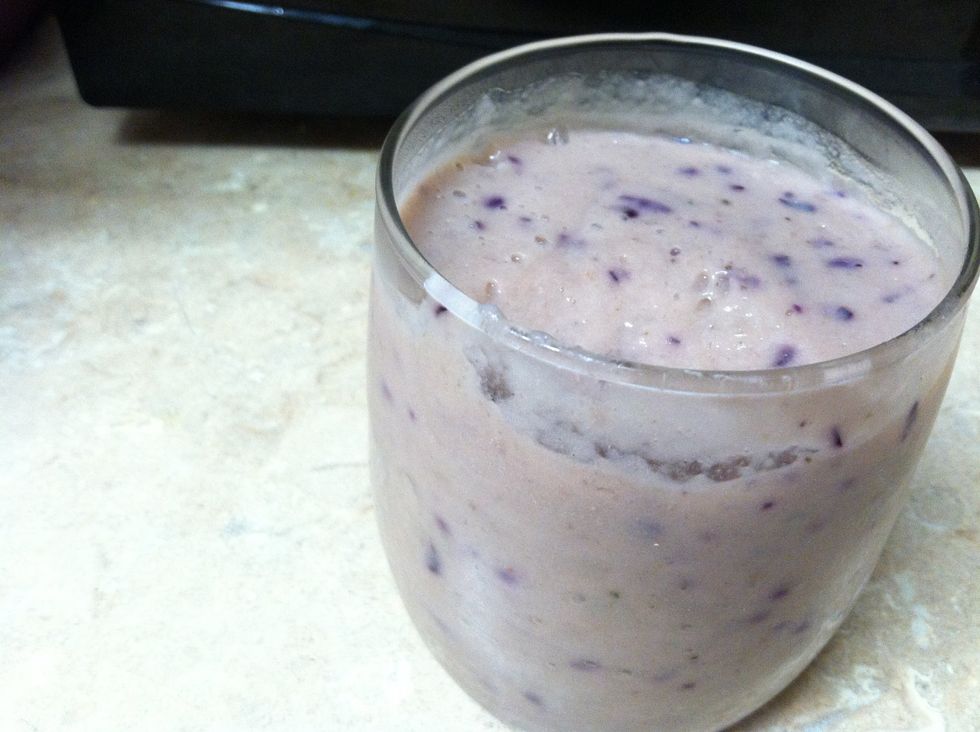 Texture will be thick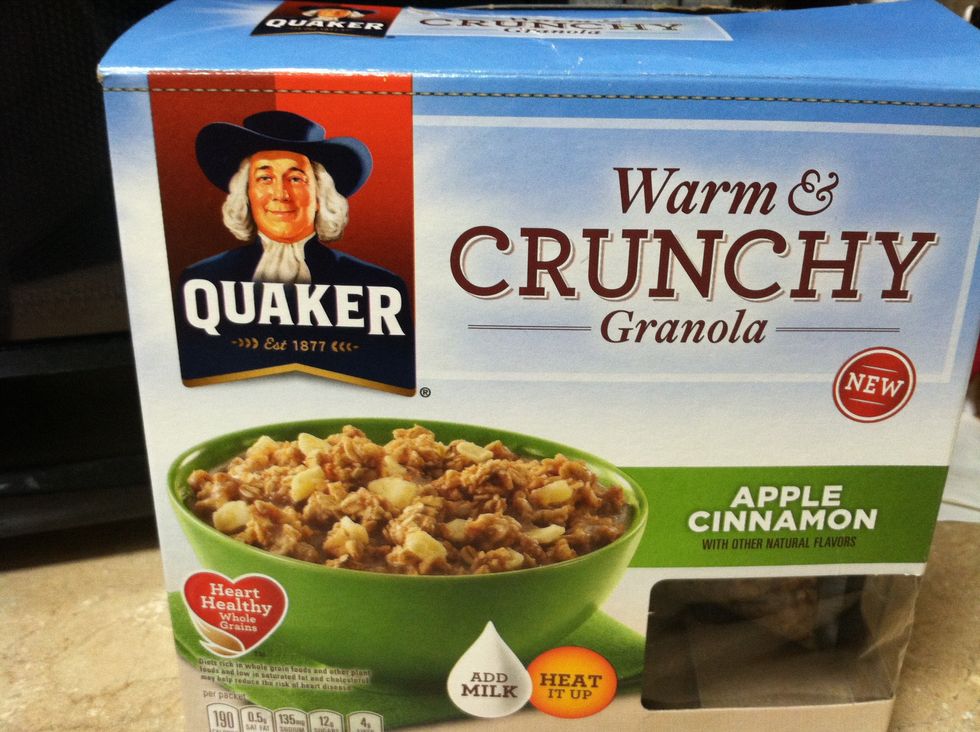 Get your granola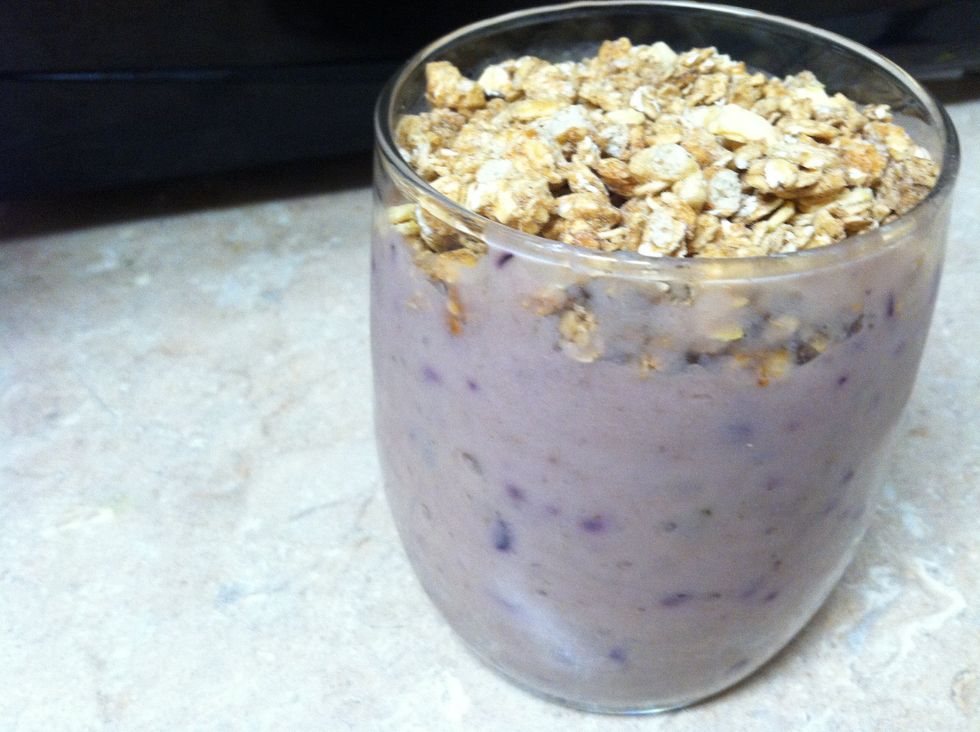 Pour granola on top of smoothie
Your smoothie parfait is complete.
Thanks for viewing and please leave feedback so I'll know how I am doing and what I can improve!
Bananas
Grapes
Blueberries
Milk
1.0 Mint leaf
Ci Christian
Having fun on Snapguide!!! Creating meals and smoothies that everyone will enjoy and love. No salt or sugar is used in anything I make. I learn along the way.