How to create a mist with prima water soluble oil pastels
Create a Mist With Prima Water Soluble Oil Pastels
42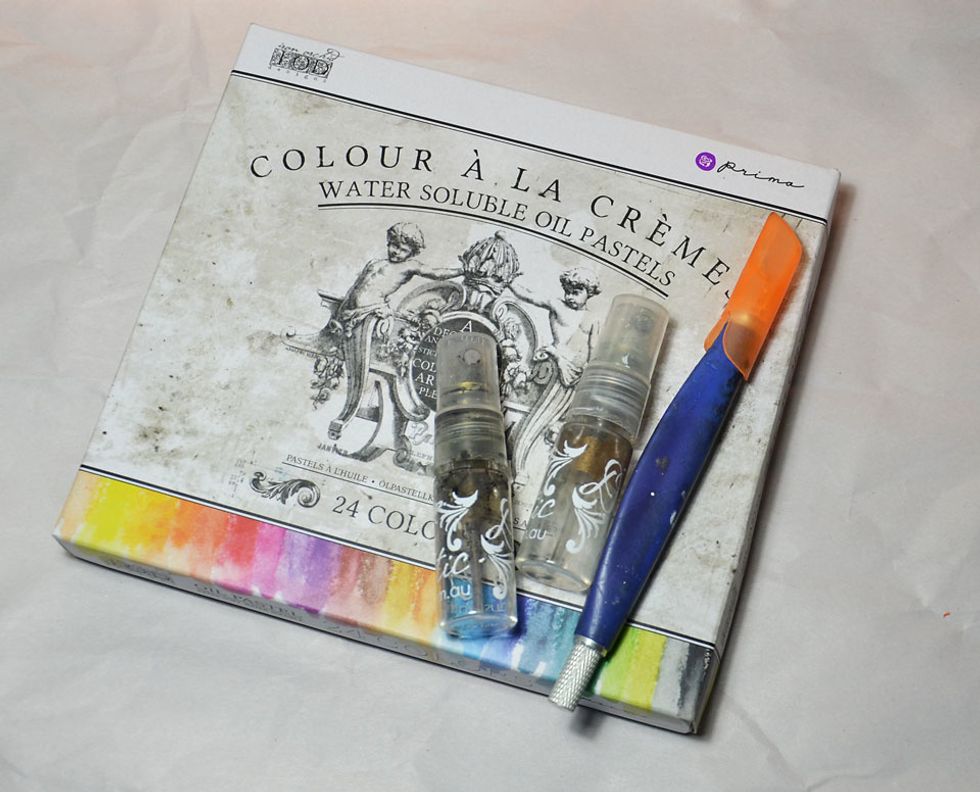 If you are like me and don't have a lot of mists, this little tutorial will help you. This box of water soluble oil pastels contains the possibility of 24 colors to use for mists.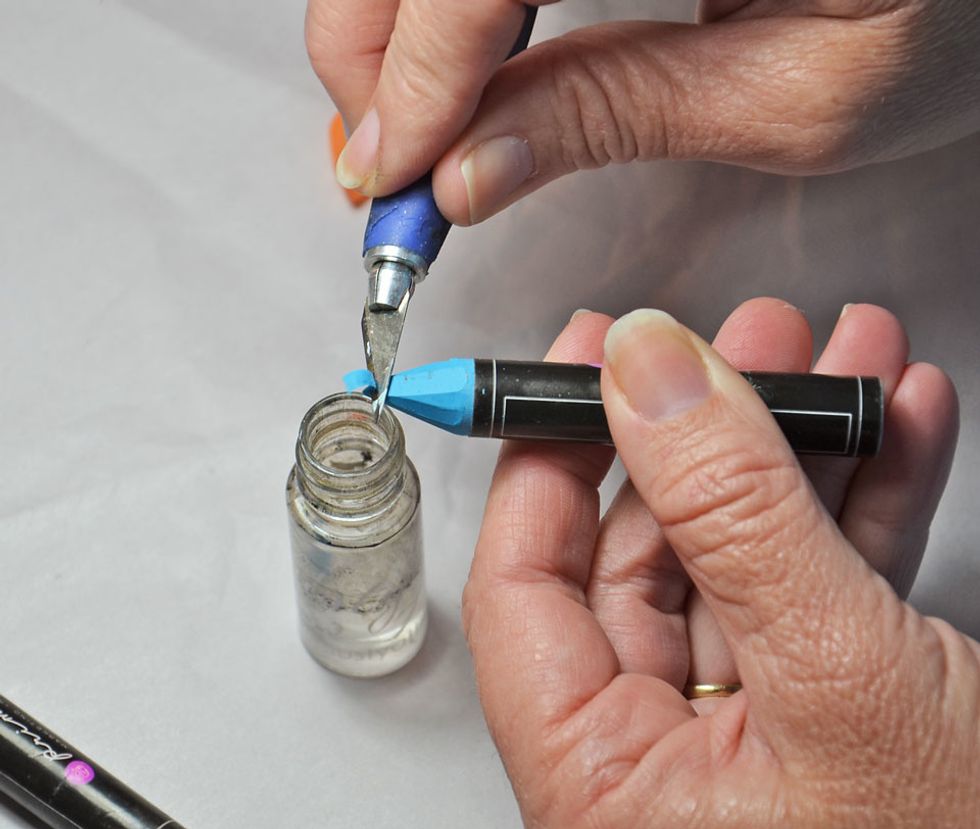 Using a craft knife, gently shave some of the oil pastel into a mist bottle with a small amount of water.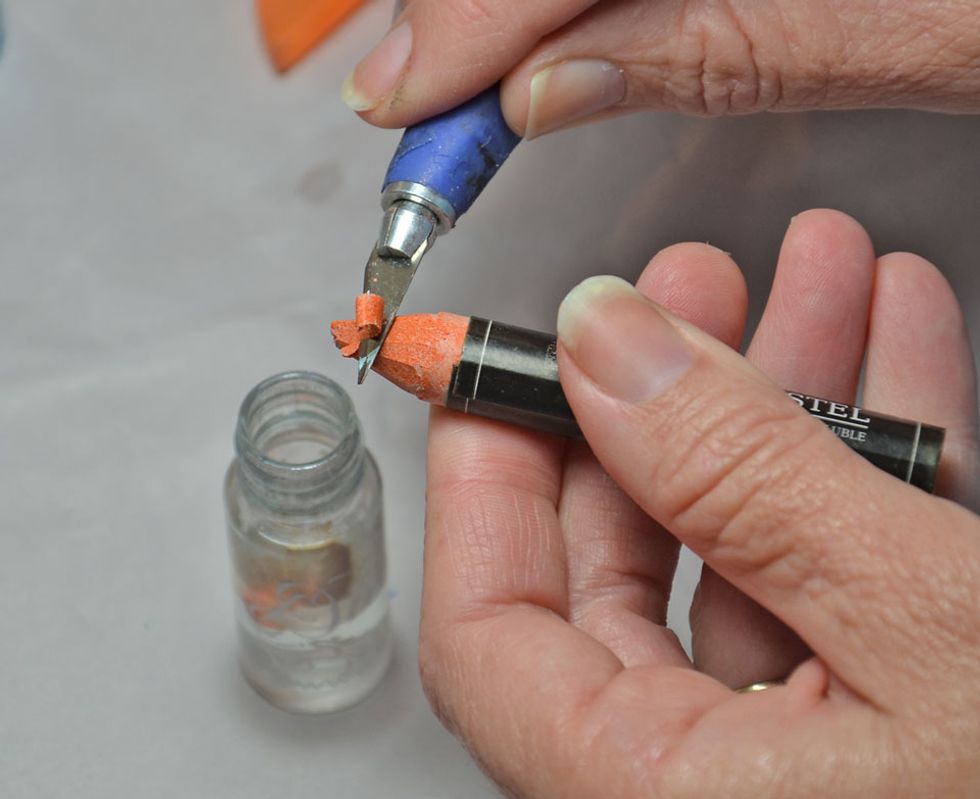 Do the same thing to the next color of your choice. I have added quite a bit of orange oil pastel to the water as I wanted this to be quite vibrant in color.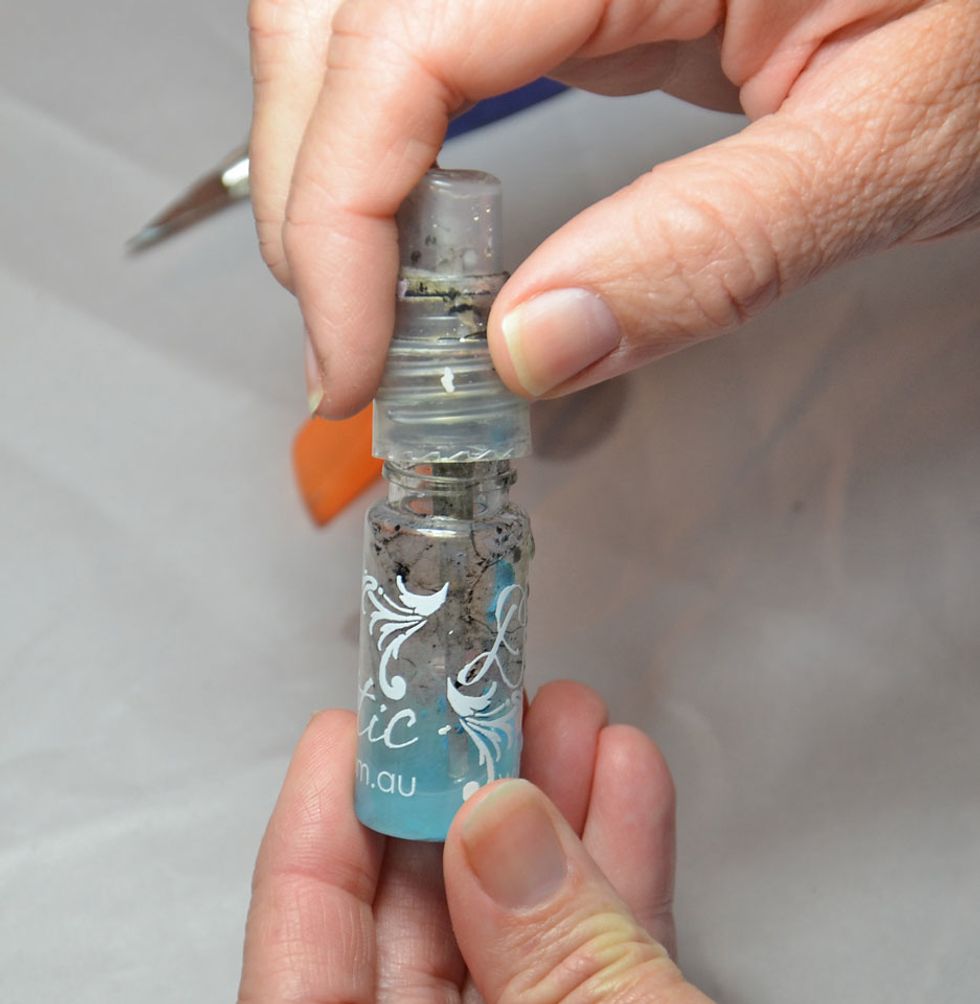 Place lid on the bottle. As you can see, it is already starting to dissolve.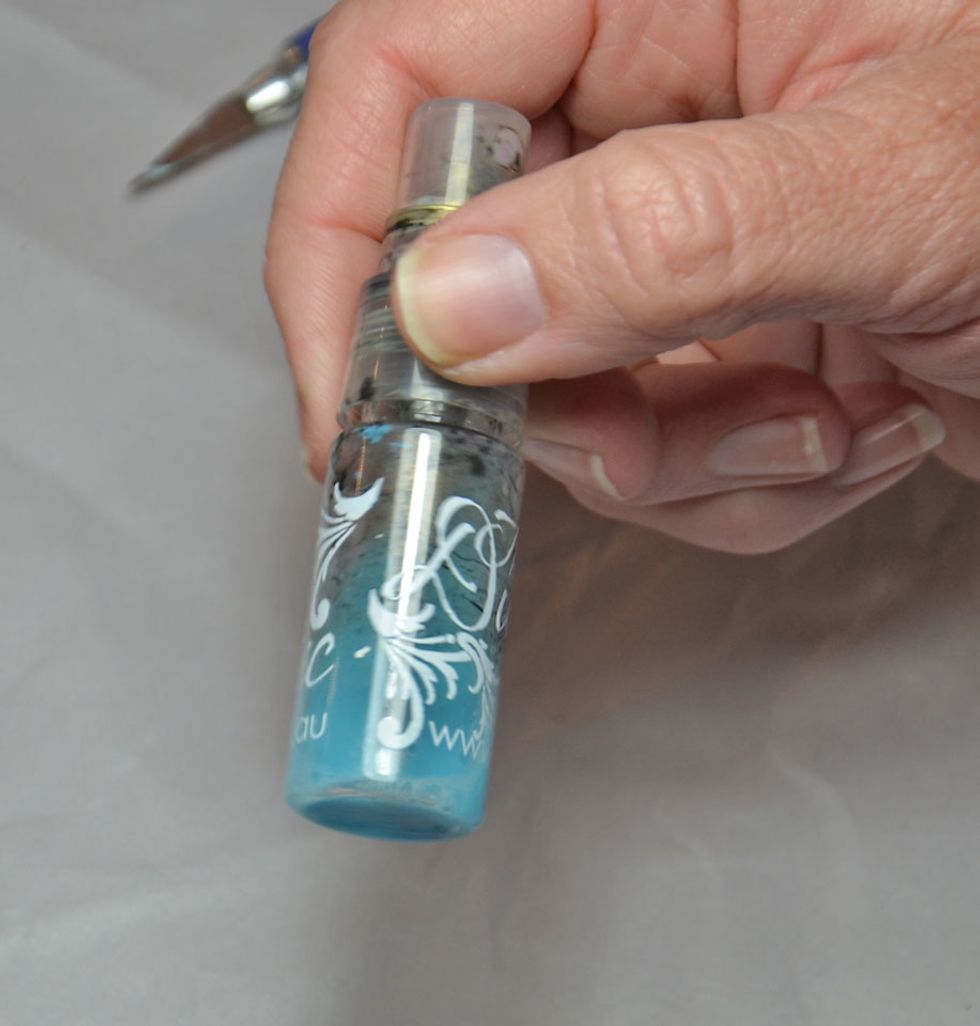 Give the bottle a really good shake to dissolve the oil pastel. If the color isn't vibrant enough, add more shavings.
You now have gorgeous colours mixed together, ready to spray!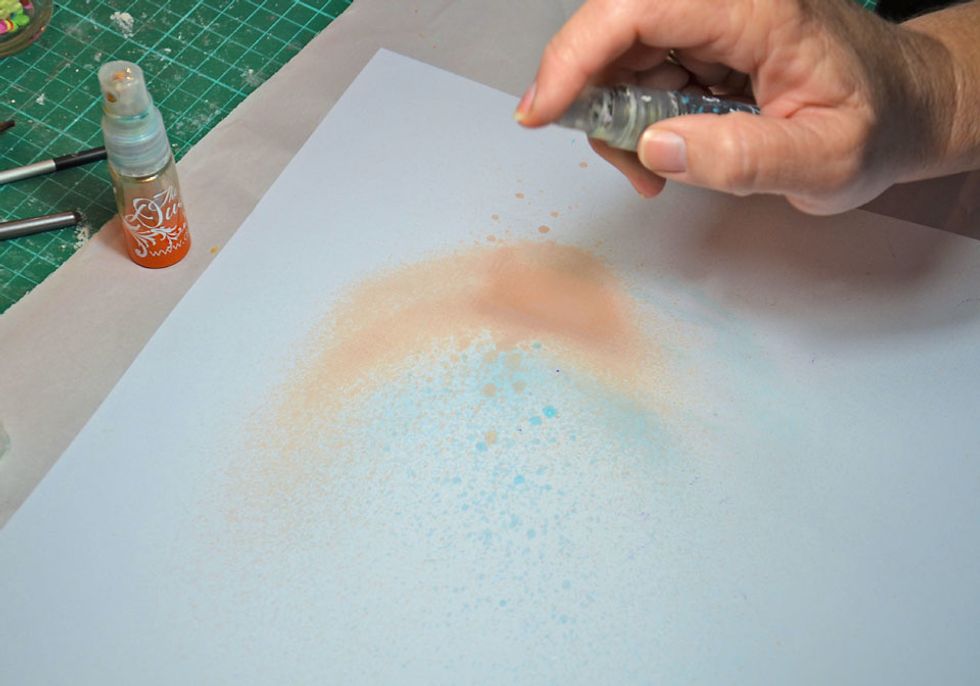 Now its time to spray the mist...I love that these add a soft colour to the page.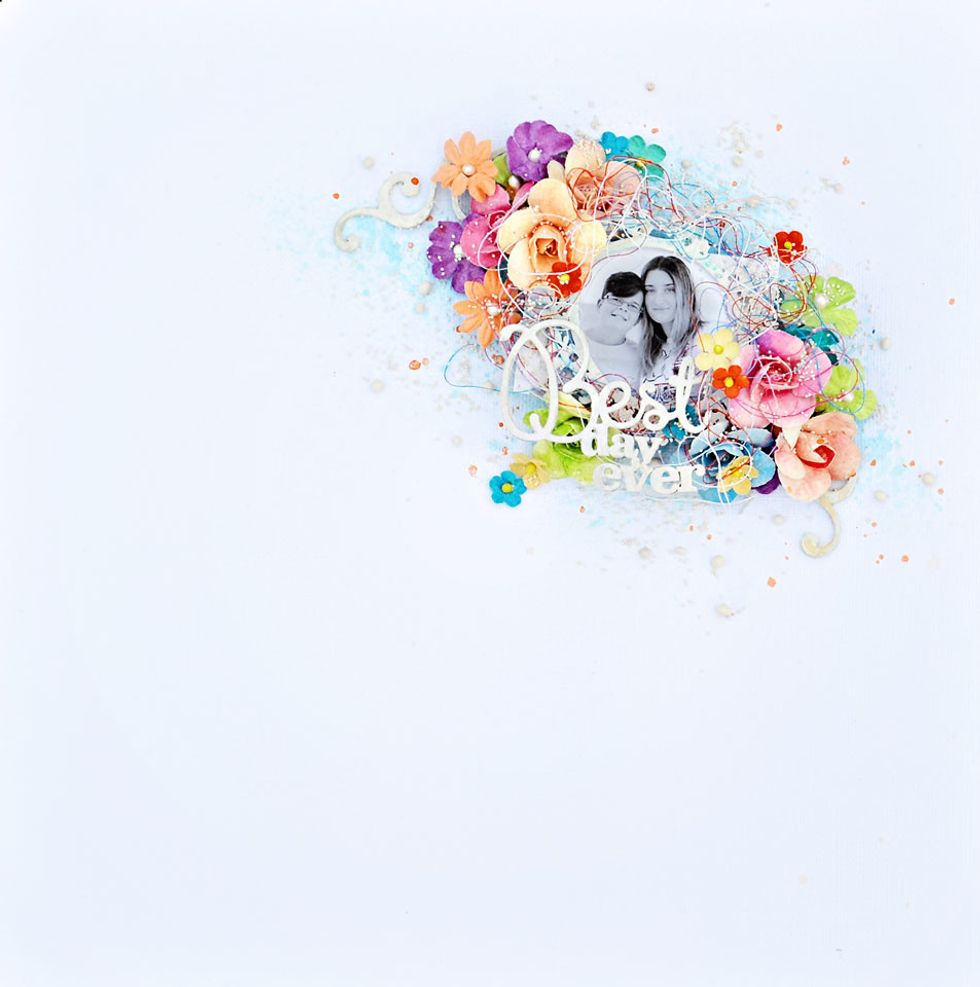 The mist looks great on the background of my page and, as you can see, the orange made lovely spattered dots.
Prima IOD Water Soluble Oil Pastels 814328
Prima Bottles
Craft Knife
Prima Marketing
Prima Marketing, Inc. is an established leader in flower embellishments in the scrapbooking and crafting industries!