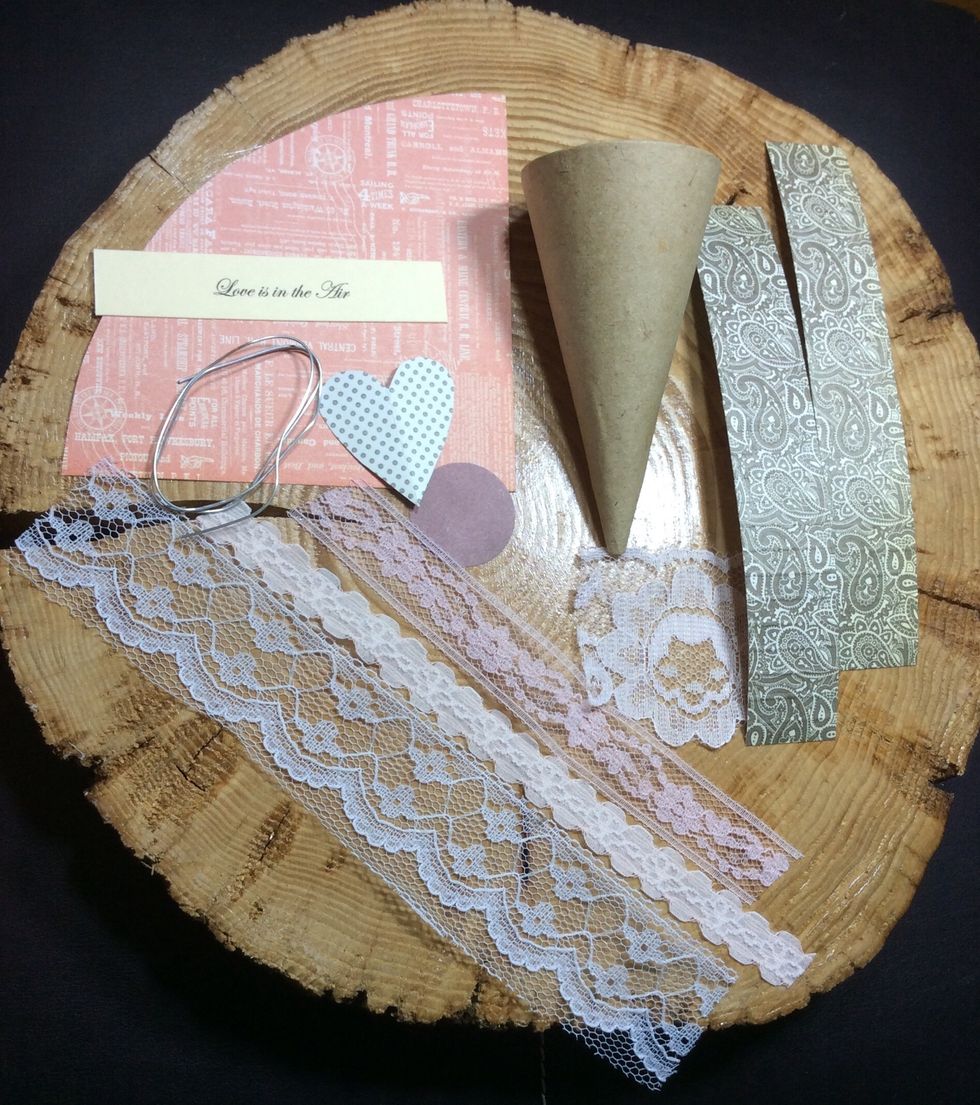 Gather supplies. (Kits are available on my blog!).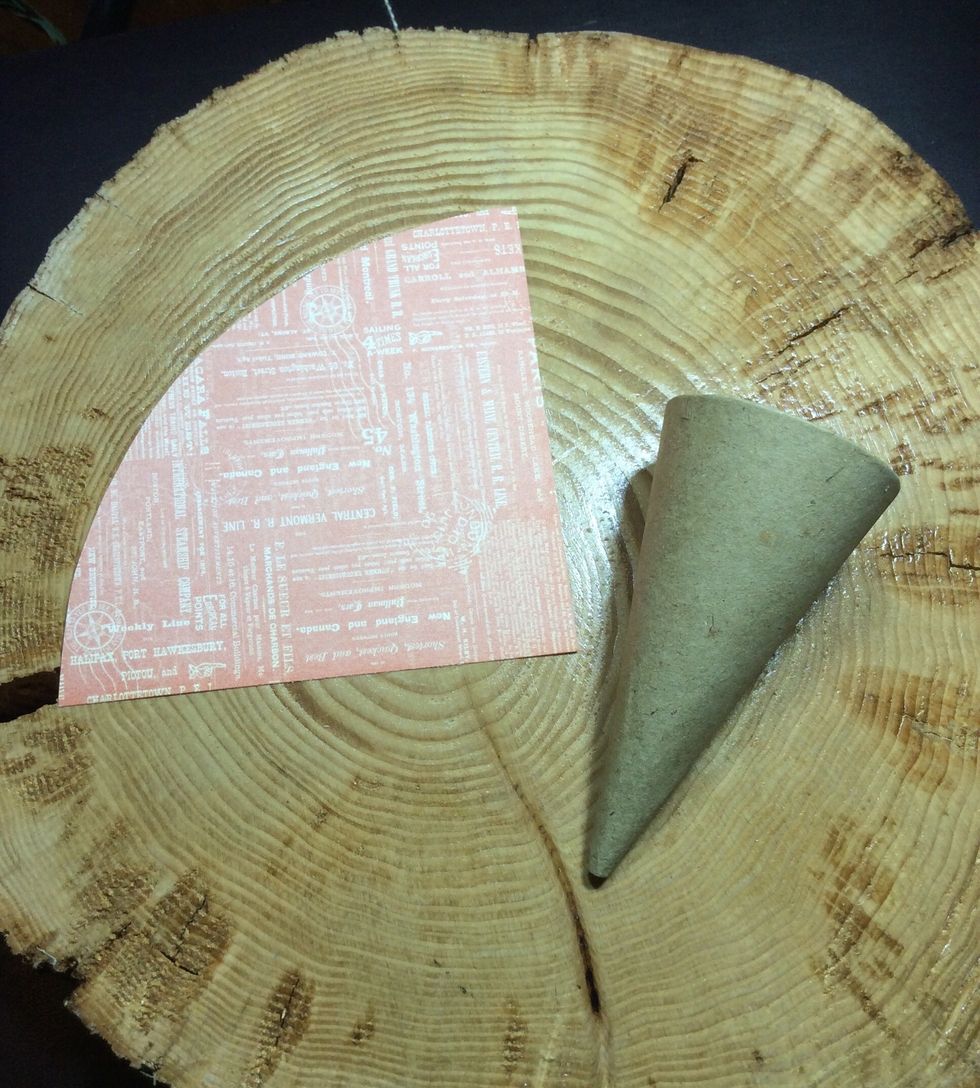 Cover cone with decorative paper.
I used Graphic 45's "Come away with Me" collection.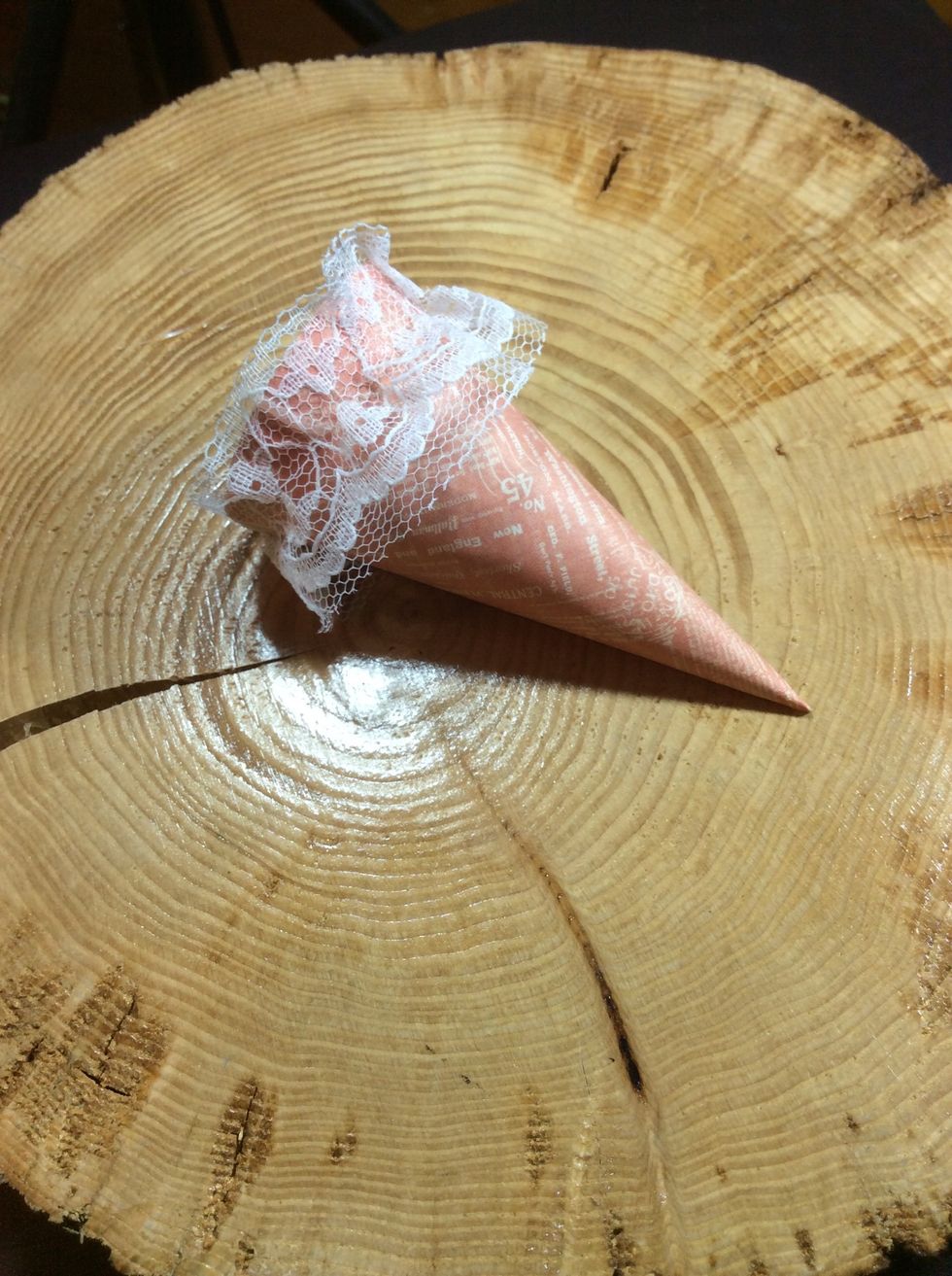 Adhere lace around top edge of covered cone.
Attach wire handle.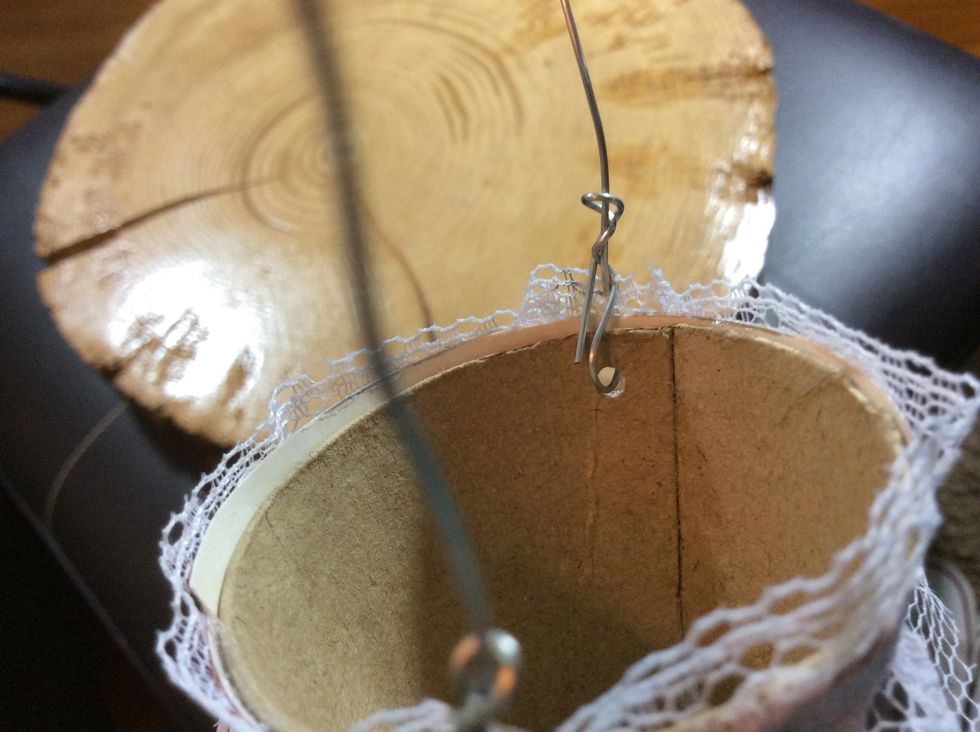 Nothing fancy, simply punch two holes across from one another, thread wire thru and twist. (Be sure to punch holes far enough down so they don't pull thru the top edge of cone).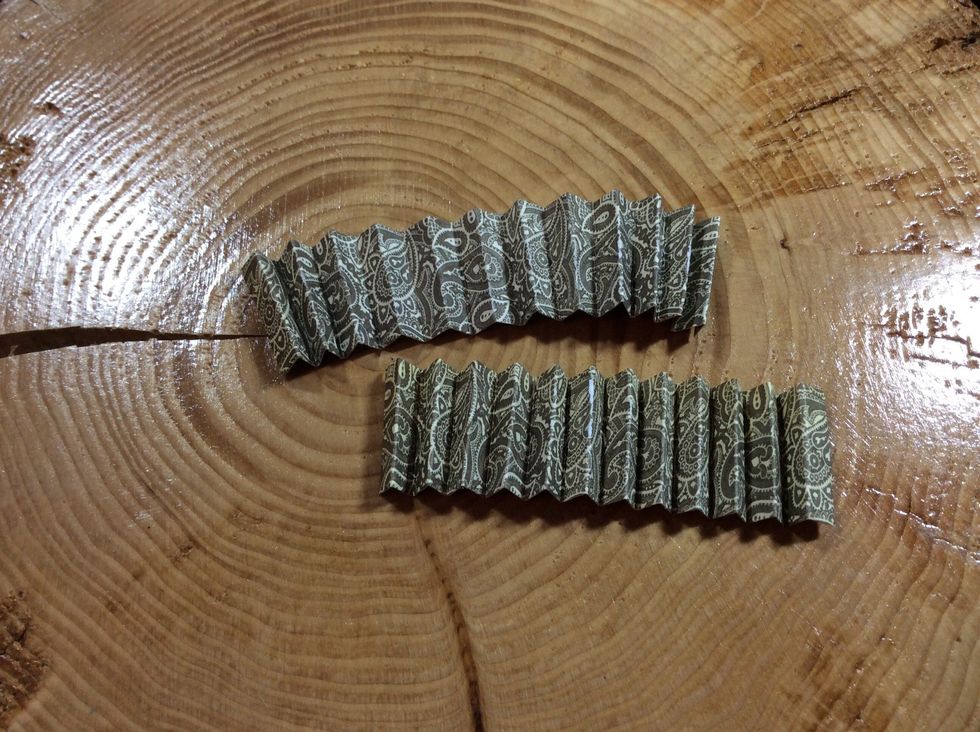 Accordion fold the pre-scored paper strips.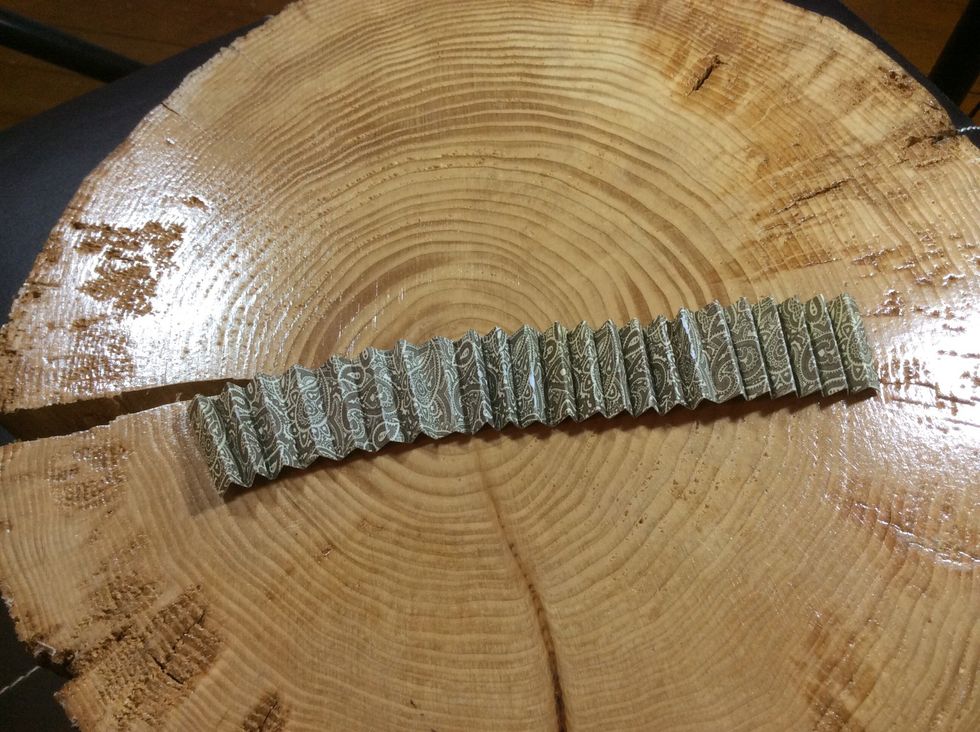 Attach strips together.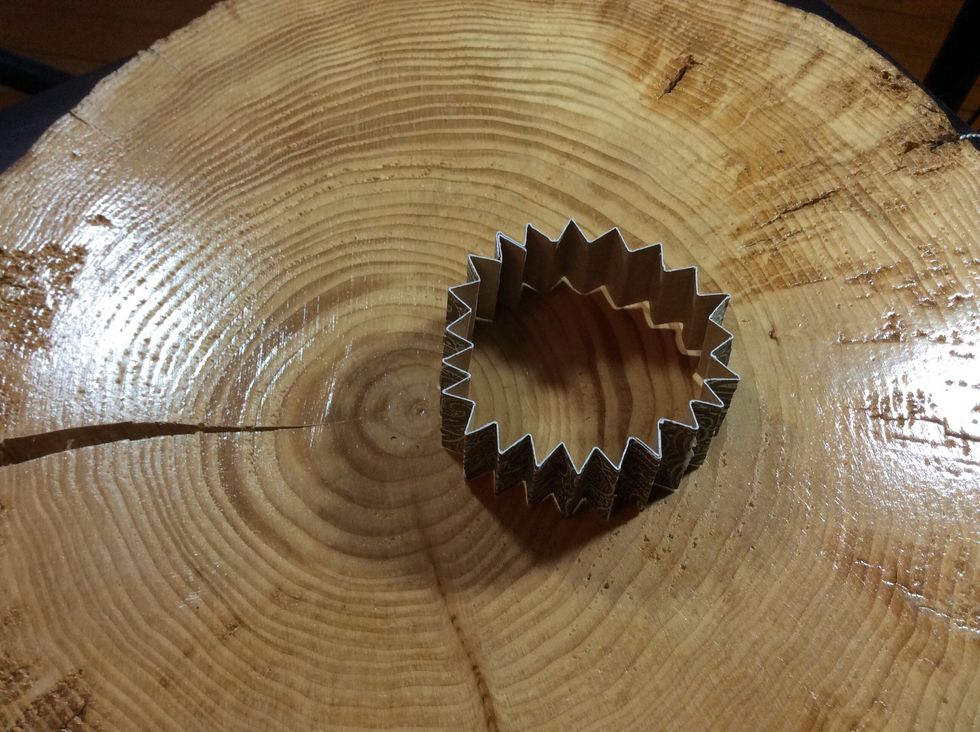 Then attach the ends together, forming a circle.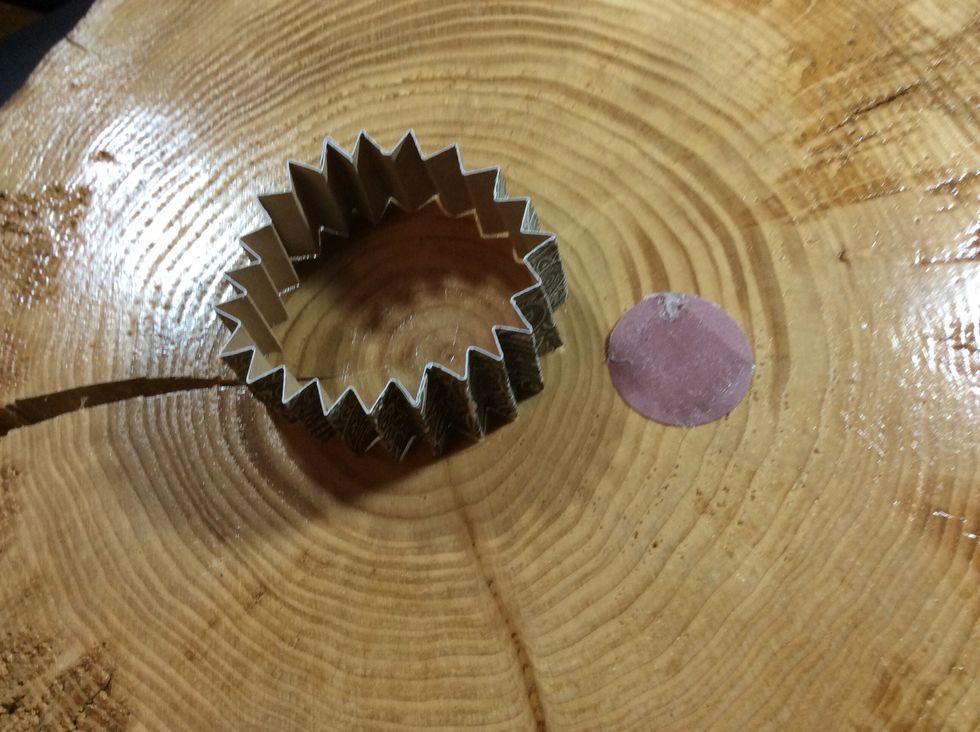 Place adhesive on the punched circle.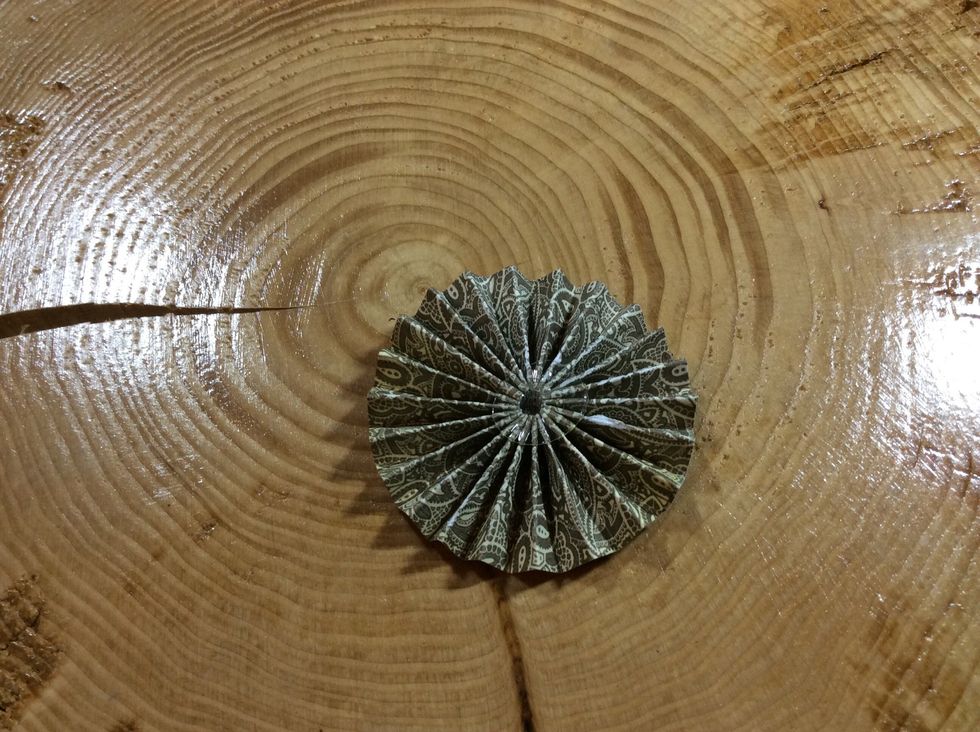 Flatten accordion piece and shape into a circle shape and adhere to punched circle.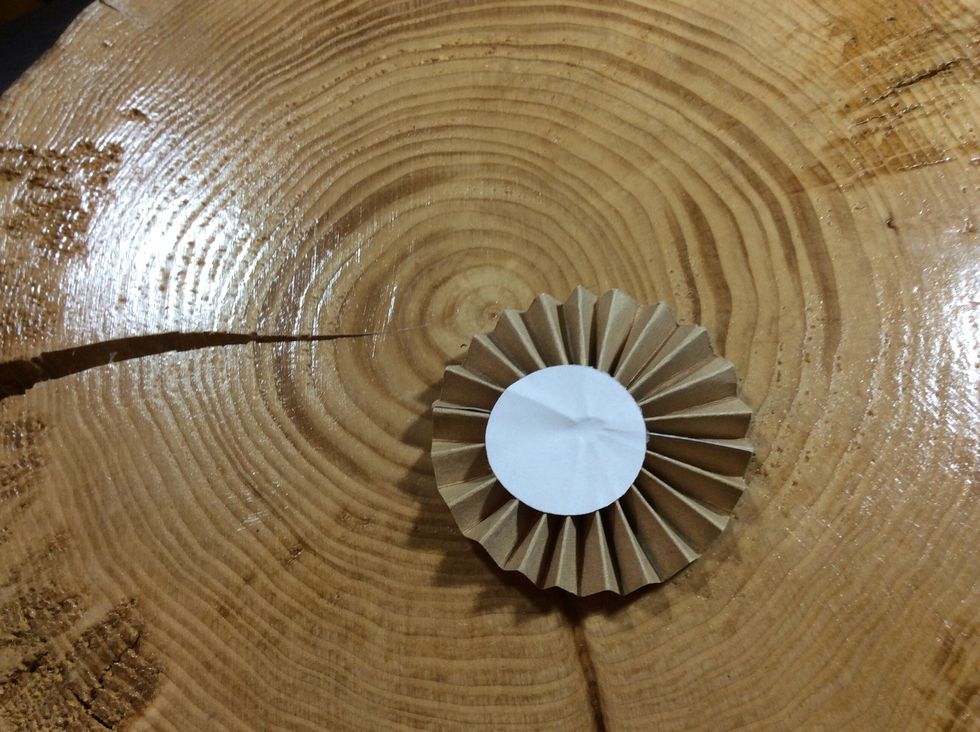 This is the back view. You can see the accordion adhered to punched circle (I was a little off center but it doesn't matter because it's the backside). :)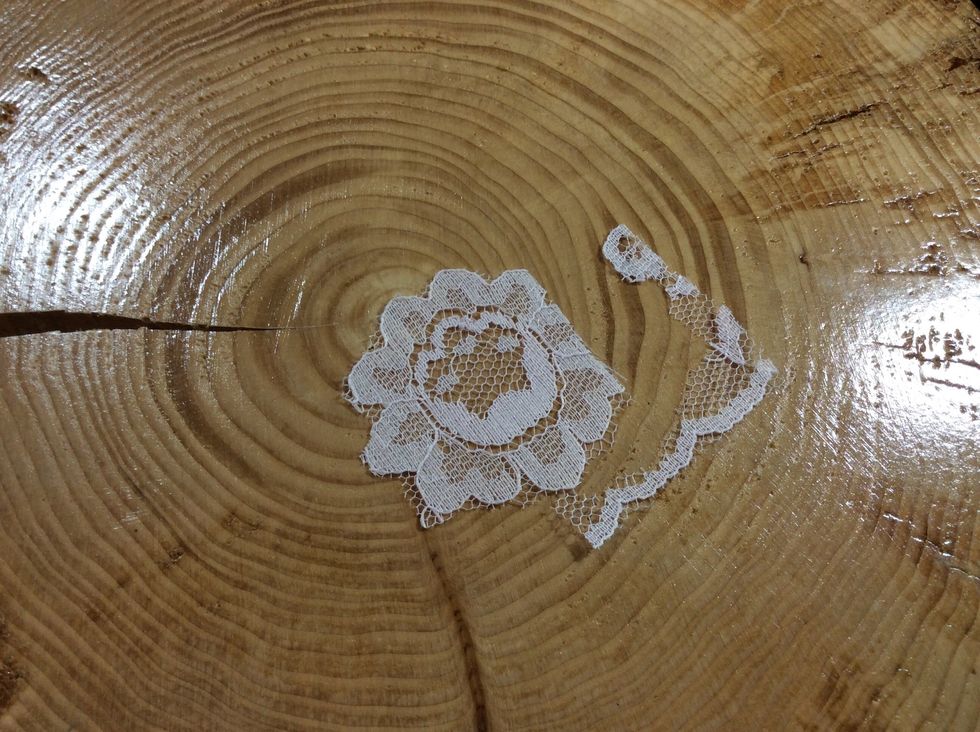 Trim lace to your liking.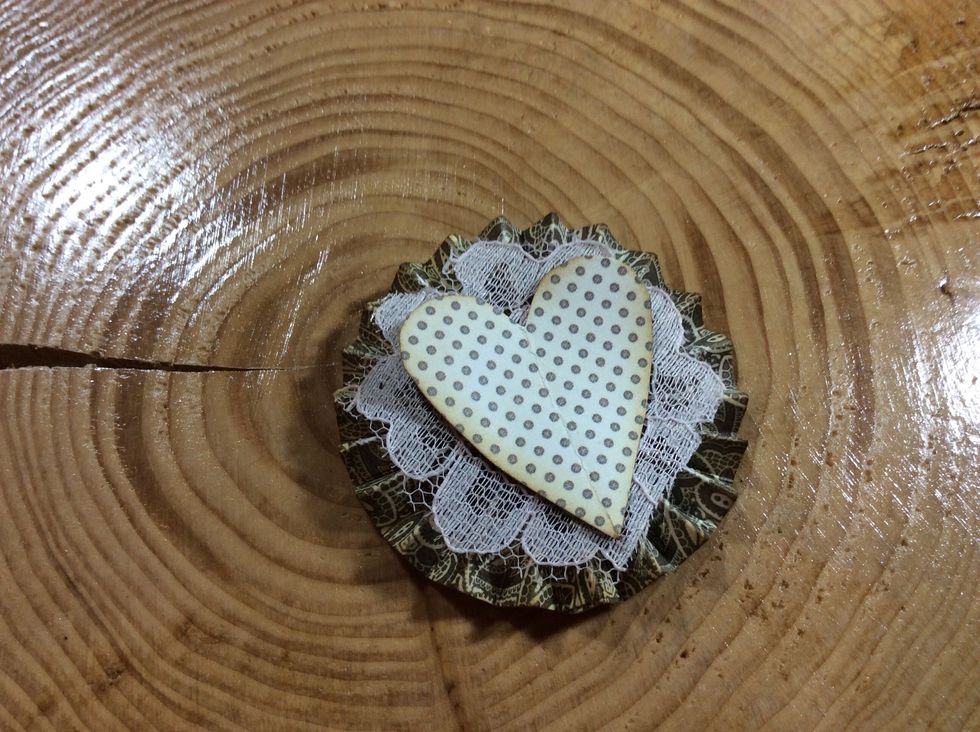 Adhere trimmed lace, then heart to the sweet medallion we just crafted.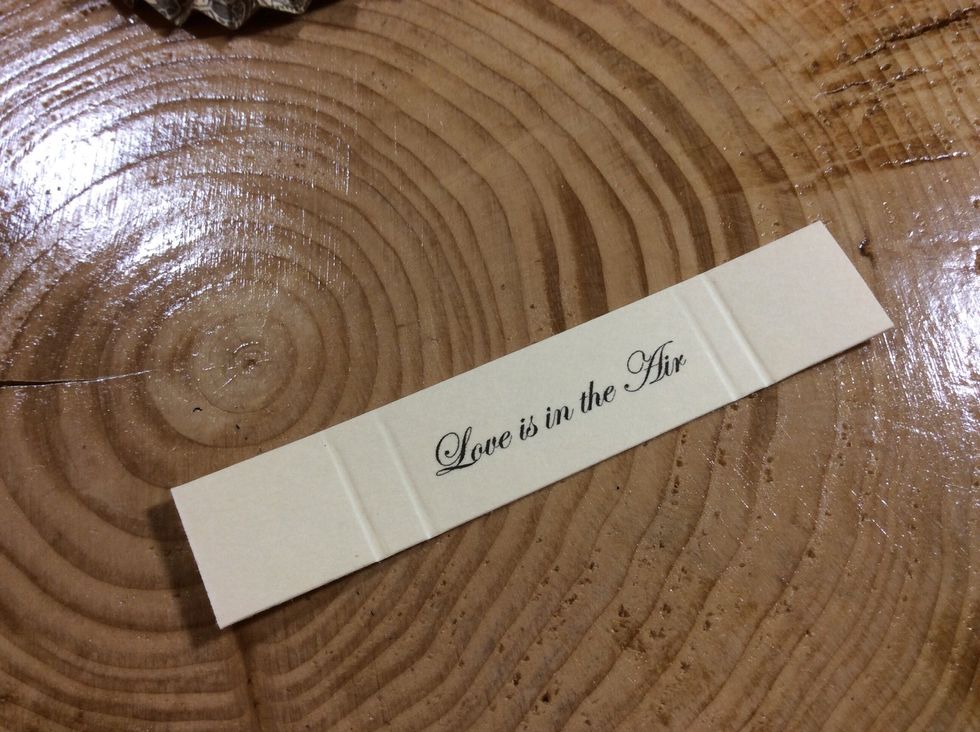 Prepare title banner: score as shown.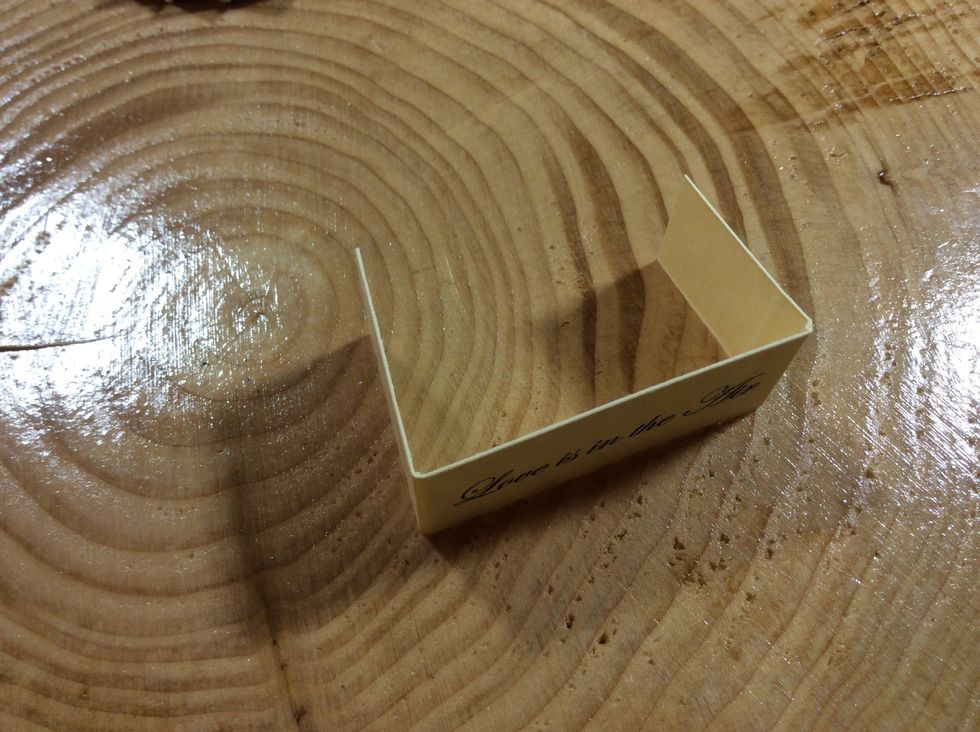 Fold....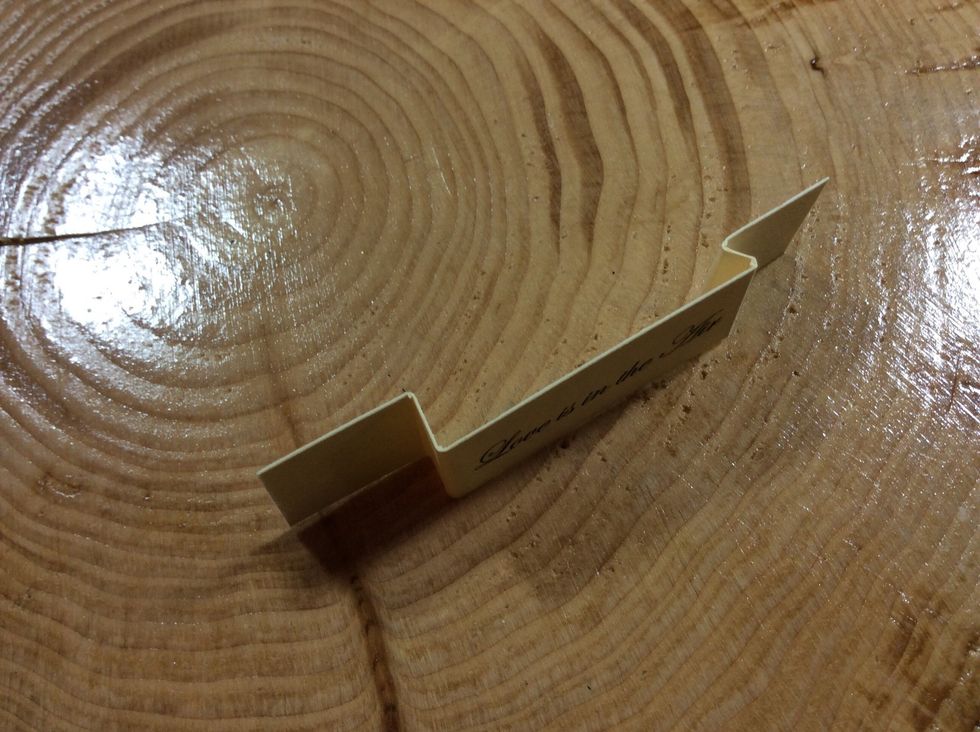 And fold.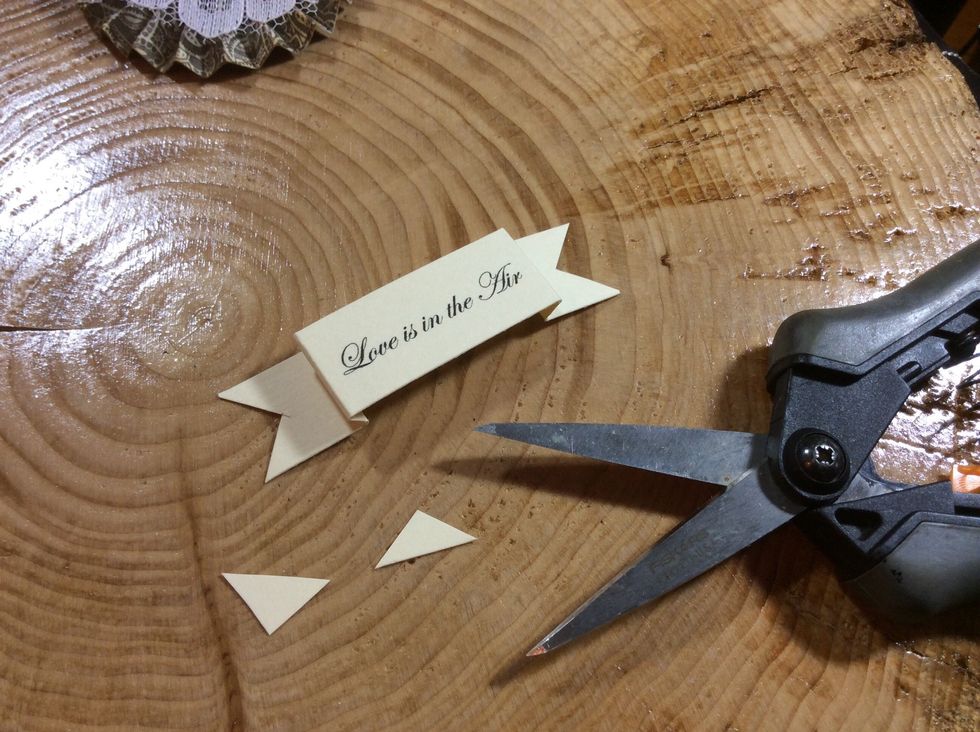 Snip.
Ink the edges for added dimension if desired.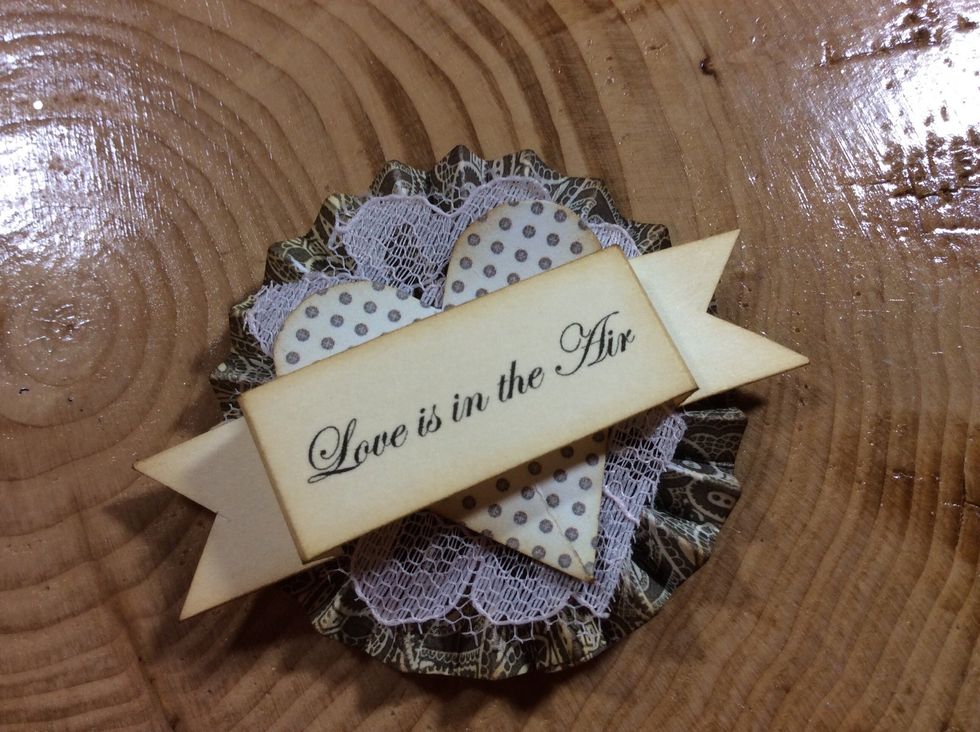 Adhere banner to layered medallion piece.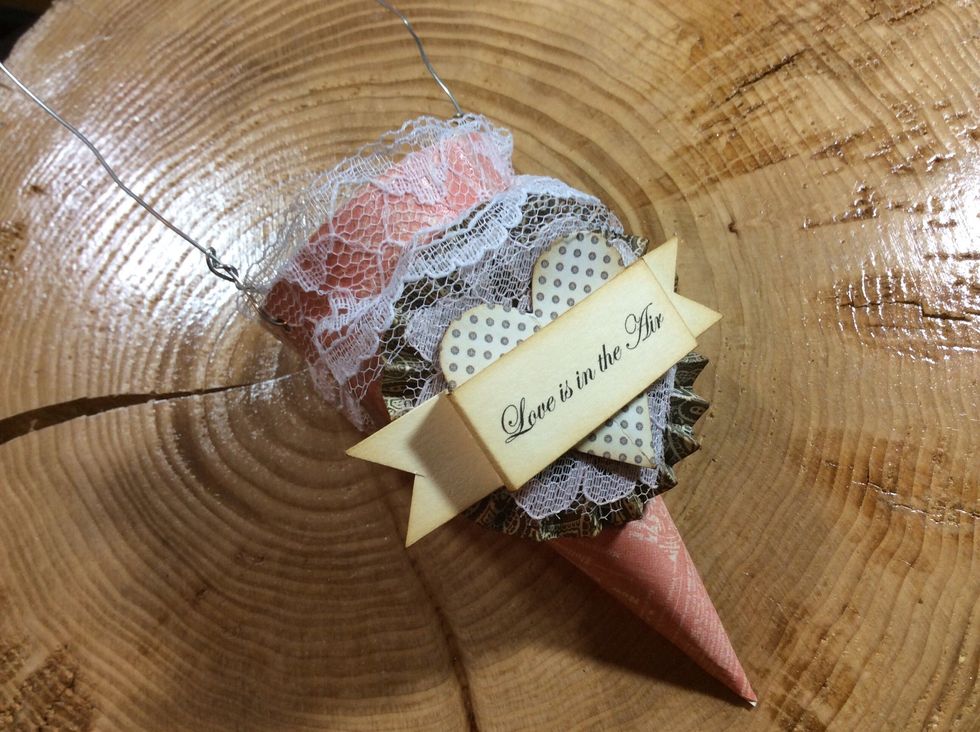 Adhere to cone.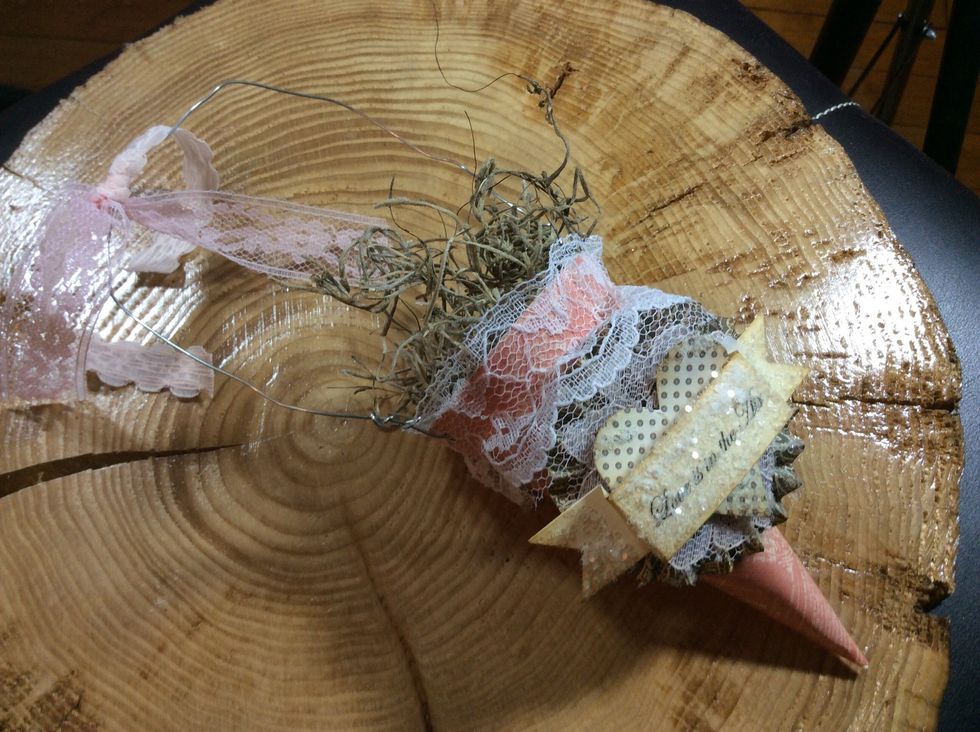 Tie lace or ribbon to wire. Add glitter and moss if you like.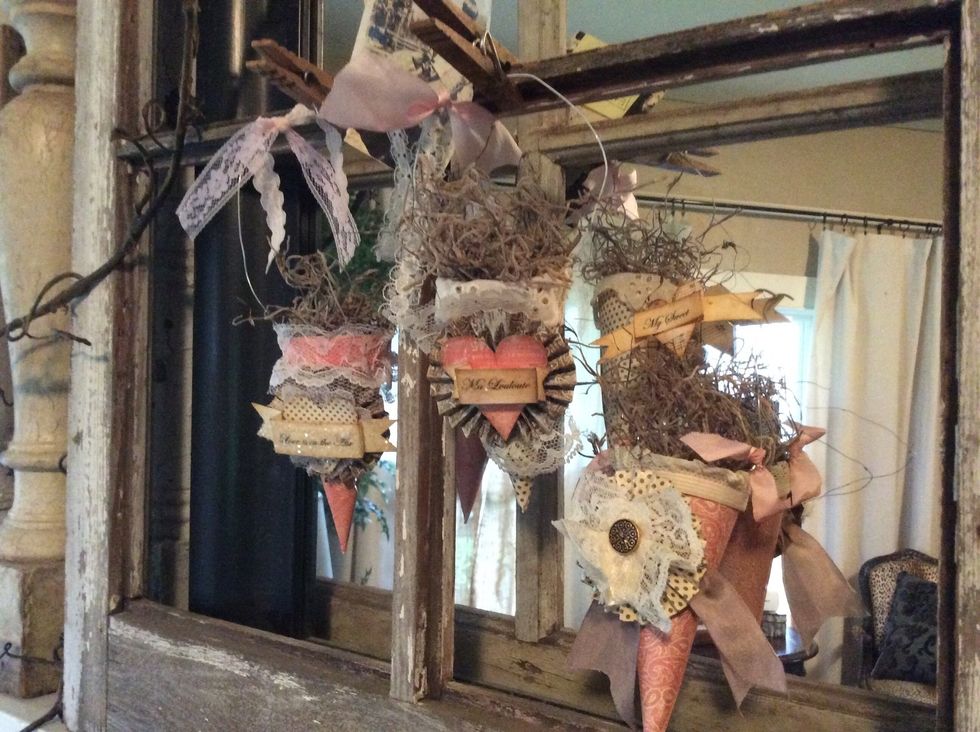 Display and enjoy!!
To order a kit, please visit my blog!! www.elandem.net
Decorative paper
Paper cone
Lace
Scoring tool
Wire
Printed title
1.5" Circle (or paper scrap)
Adhesive
Hole punch tool
Glitter (optional)
Moss (optional)