How to create a mini side show ballyhoo stage
Create a Mini Side Show Ballyhoo Stage
17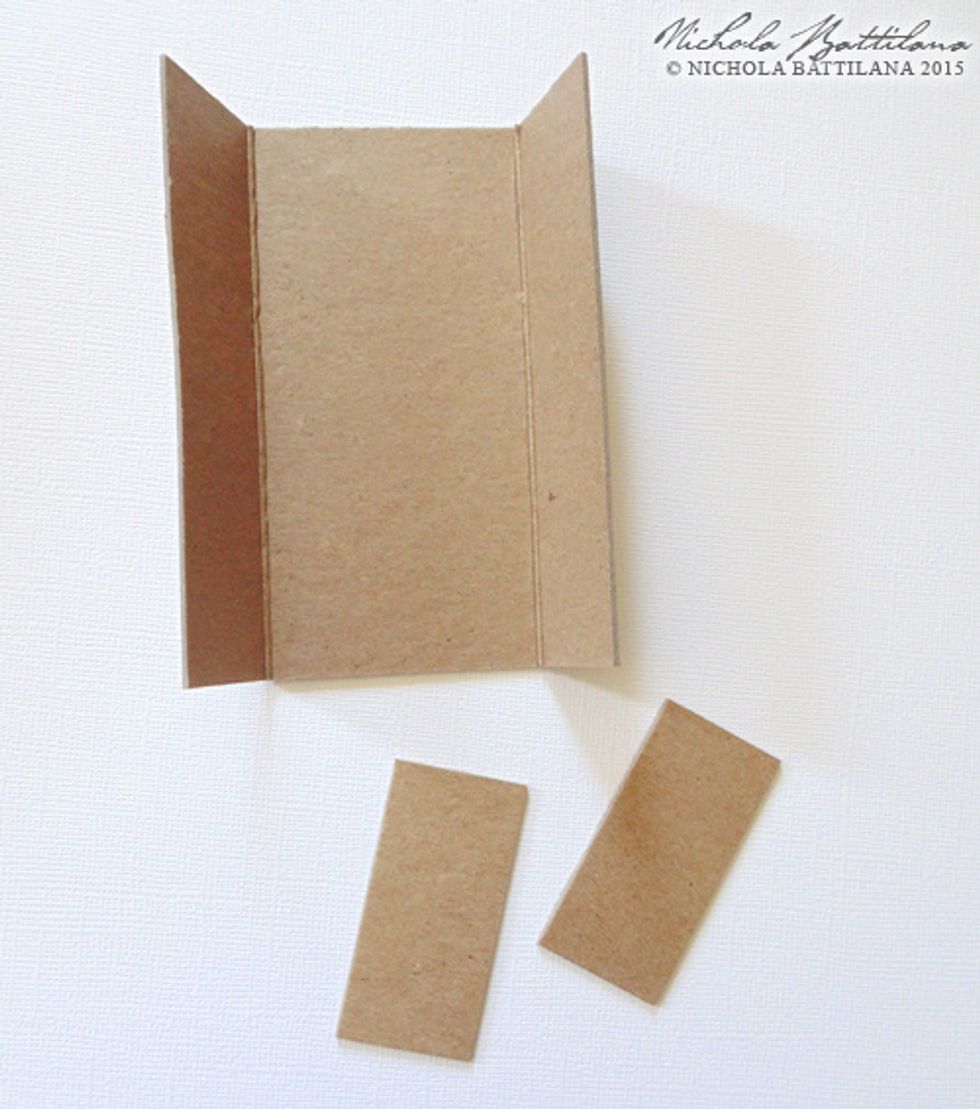 The stage is created from the steamer trunk pieces. Take one large piece and two short pieces...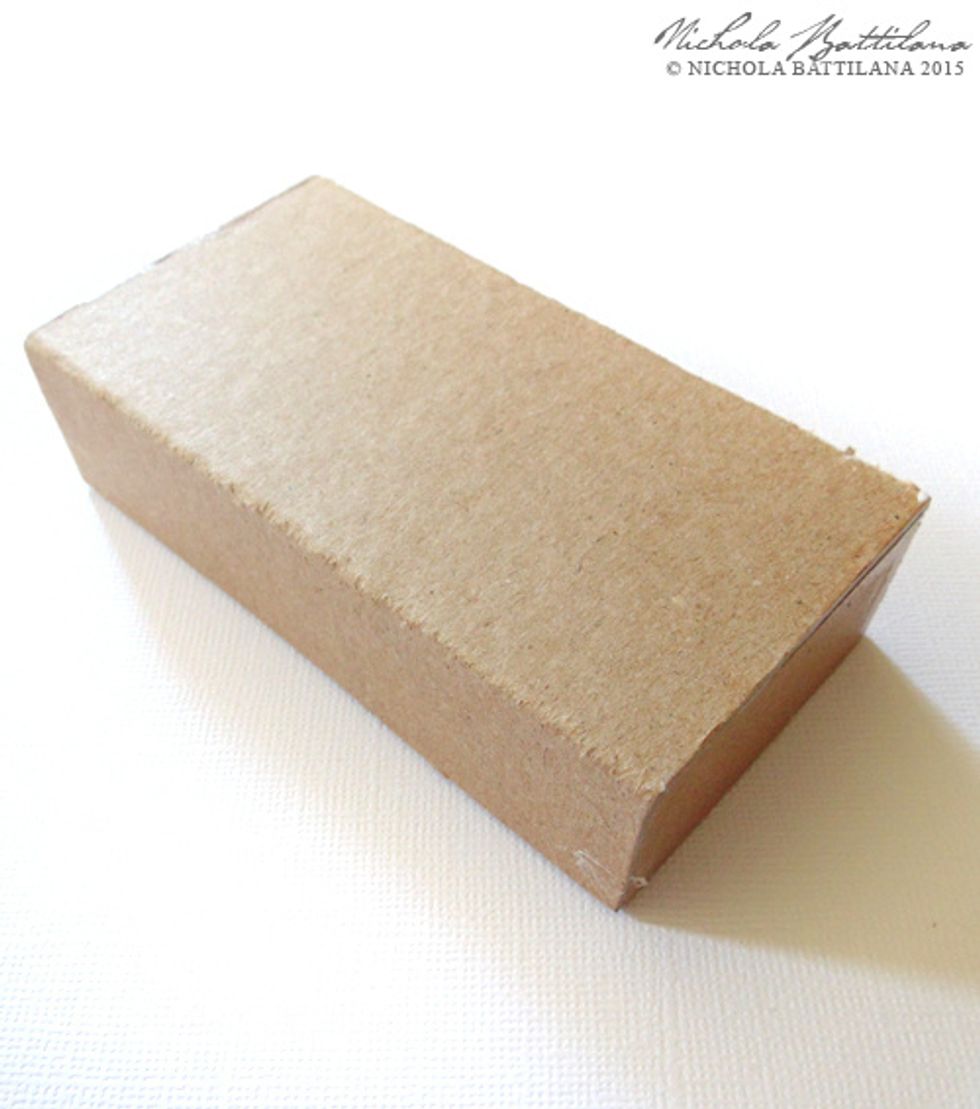 Glue the short pieces to the ends to create a platform.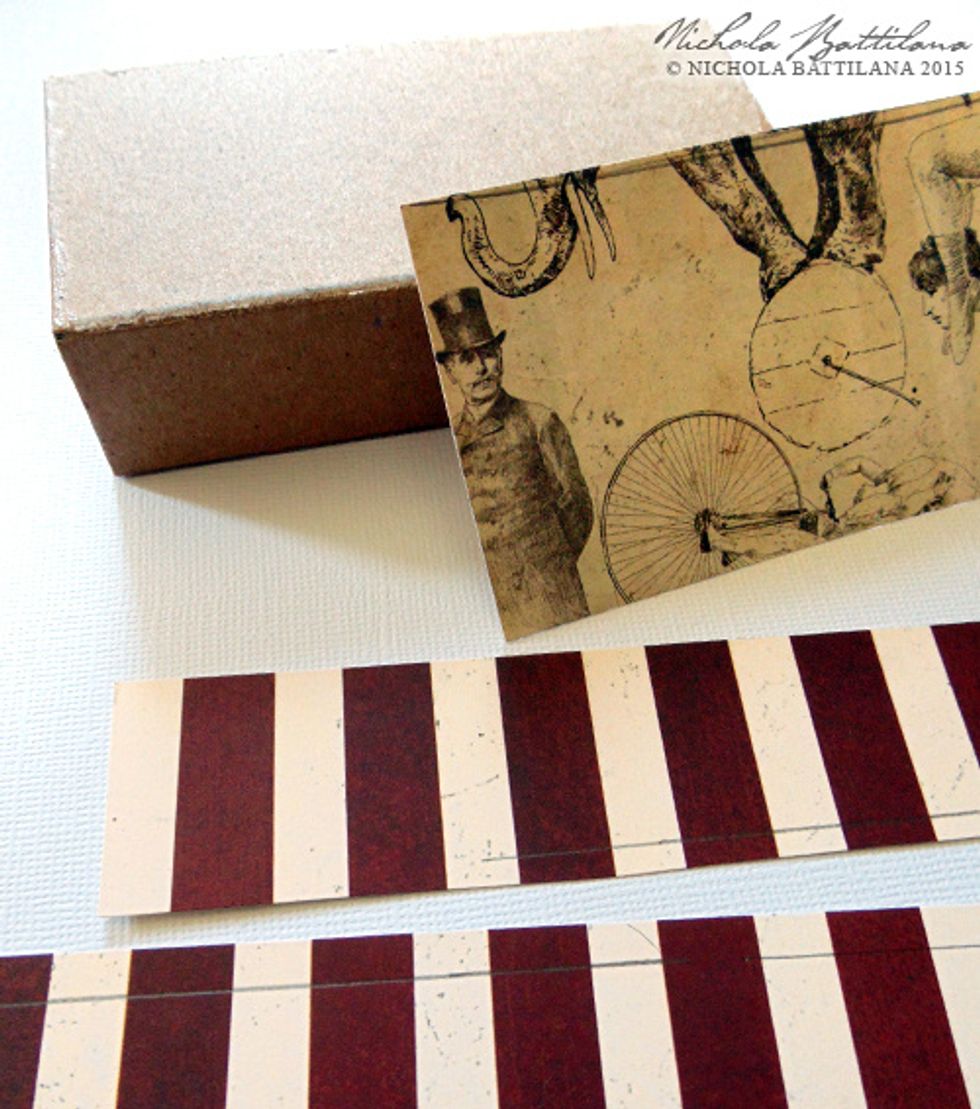 Cut a piece of paper for the top, and a striped paper for the sides. Be aware of the orientation of the paper patterns when cutting.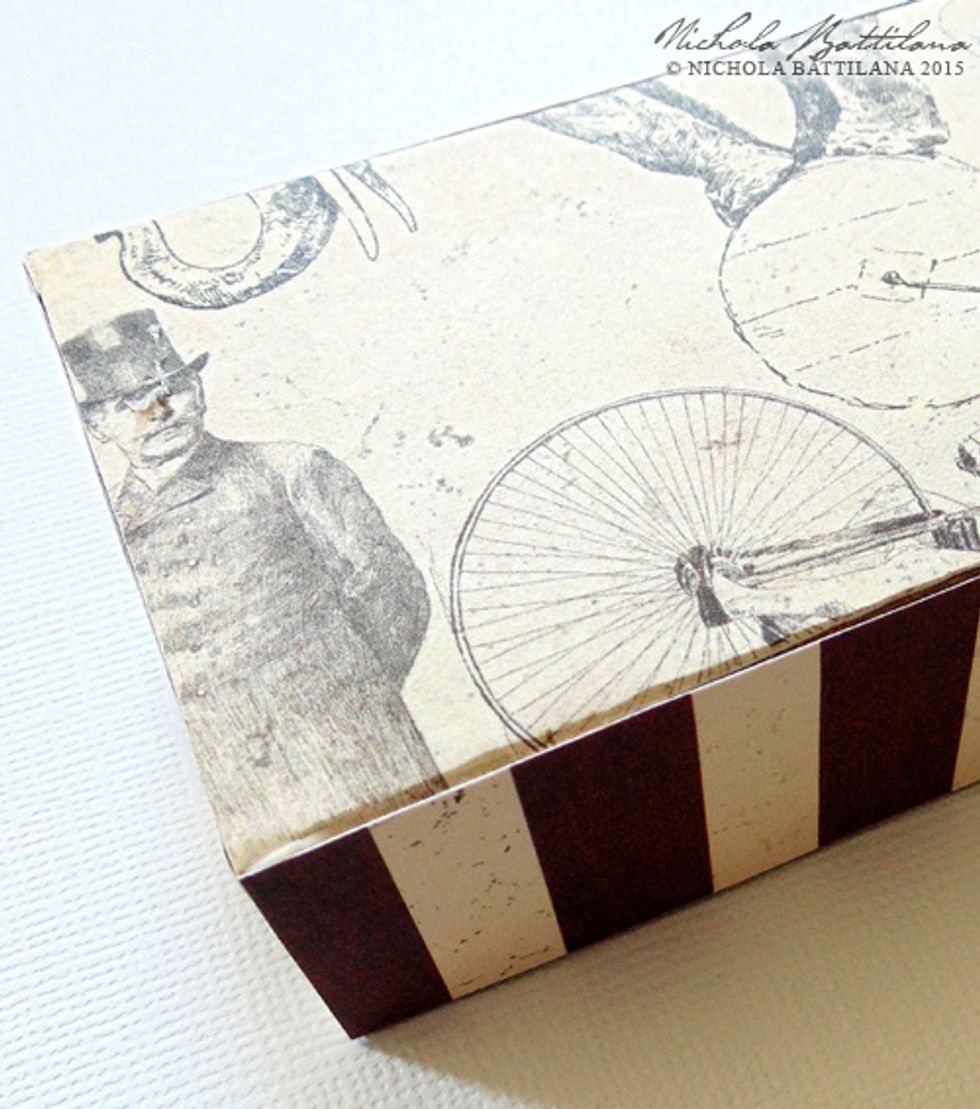 I'm sort of terrible at measuring so I prefer to apply my paper with a bit of 'wiggle room' and trim the edges to fit.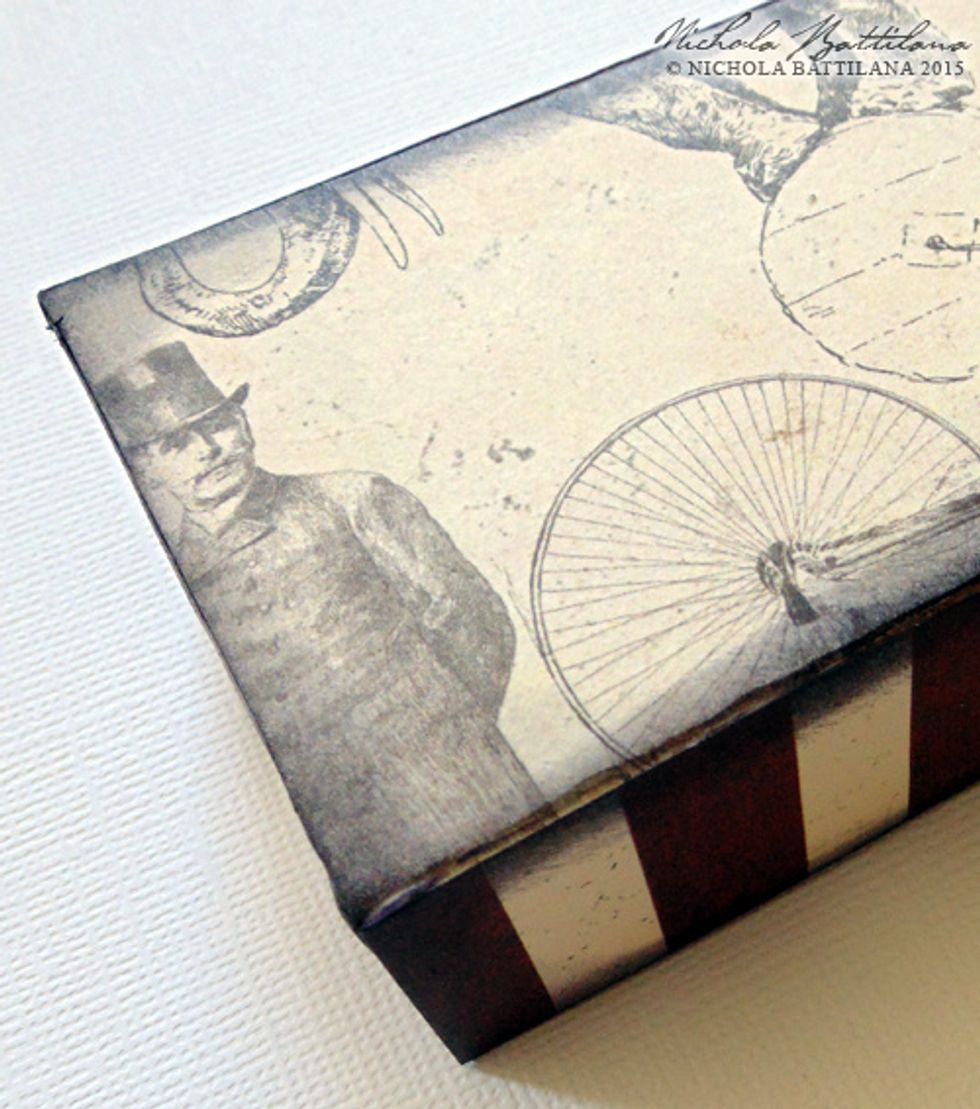 Next I distress the edges by rubbing an ink pad along them.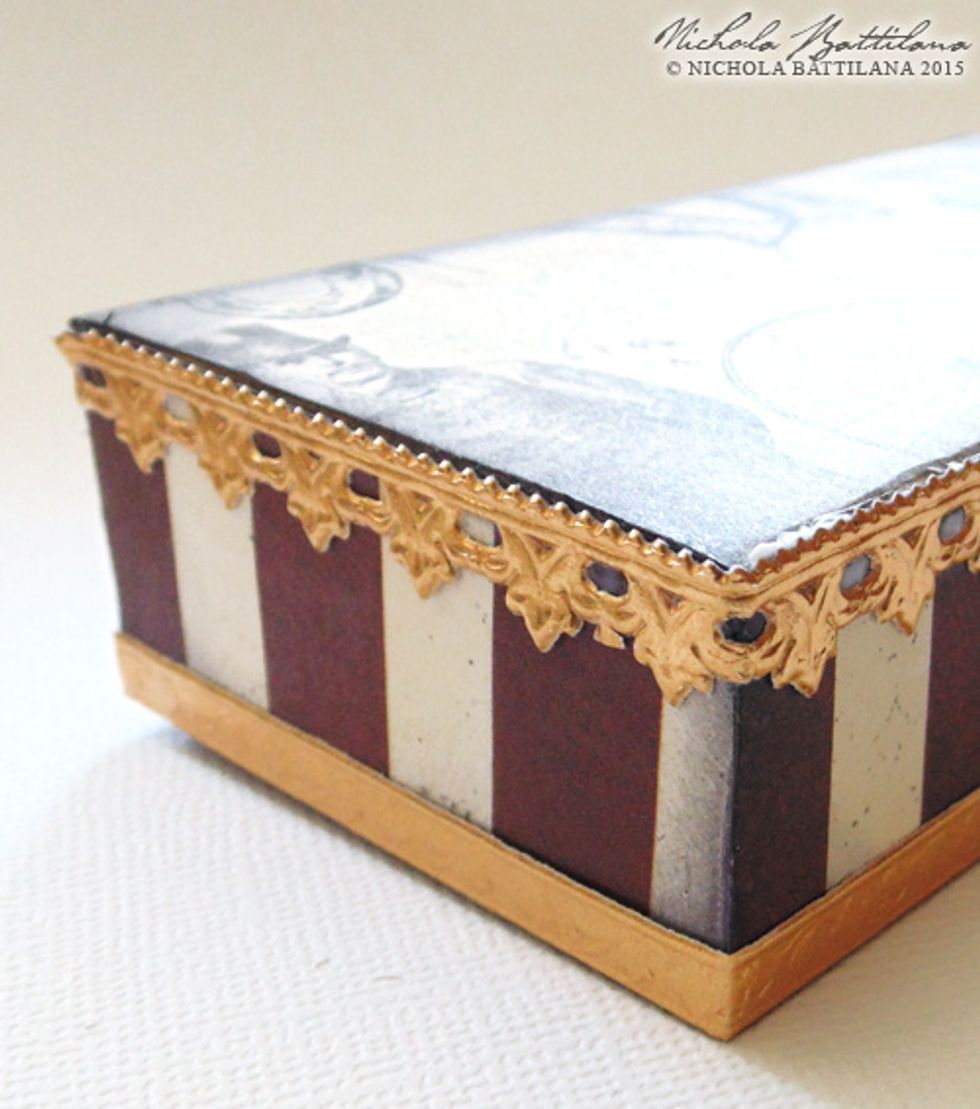 Apply dresen trim to the edges.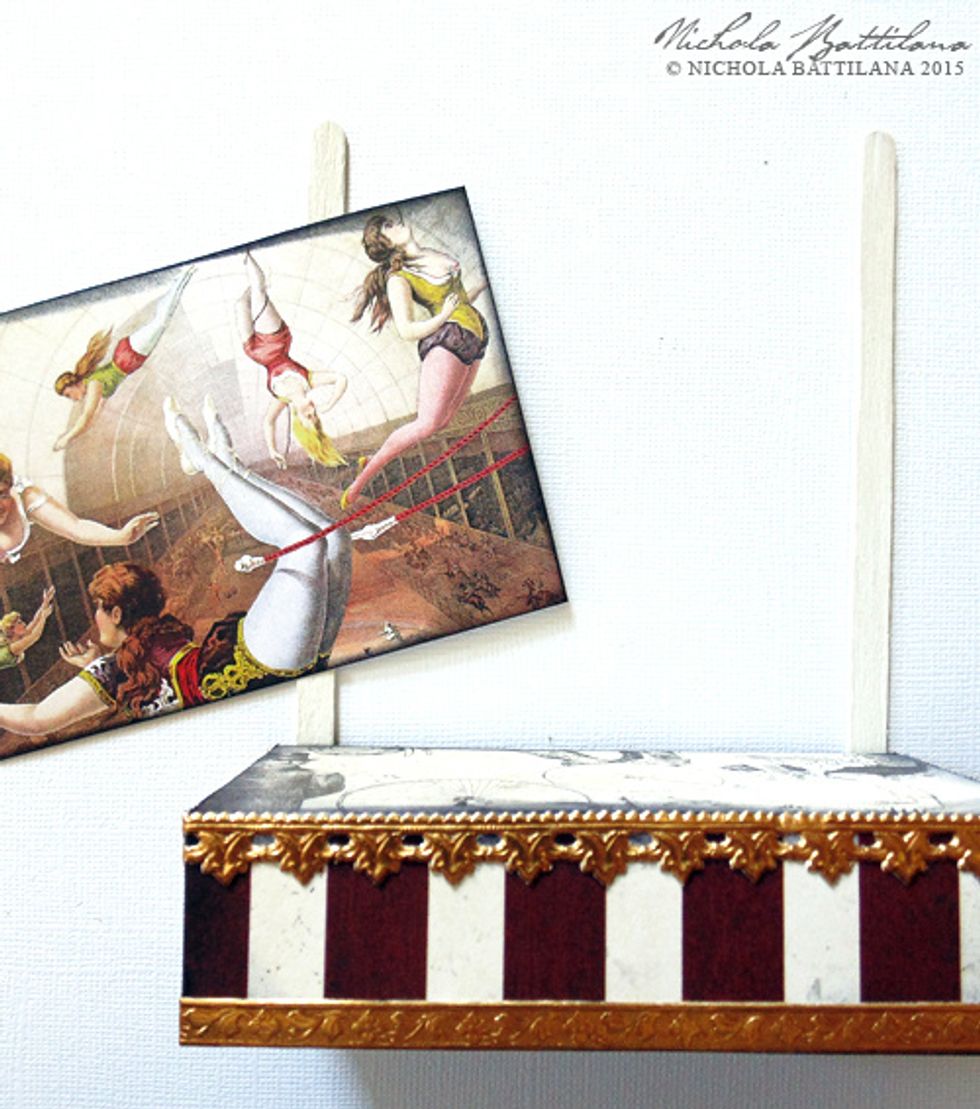 Paint some wooden stir sticks white and apply them to the back of your stage. Cut out the circus-y image you want to use as your banner, distress those edges and apply it to the sticks.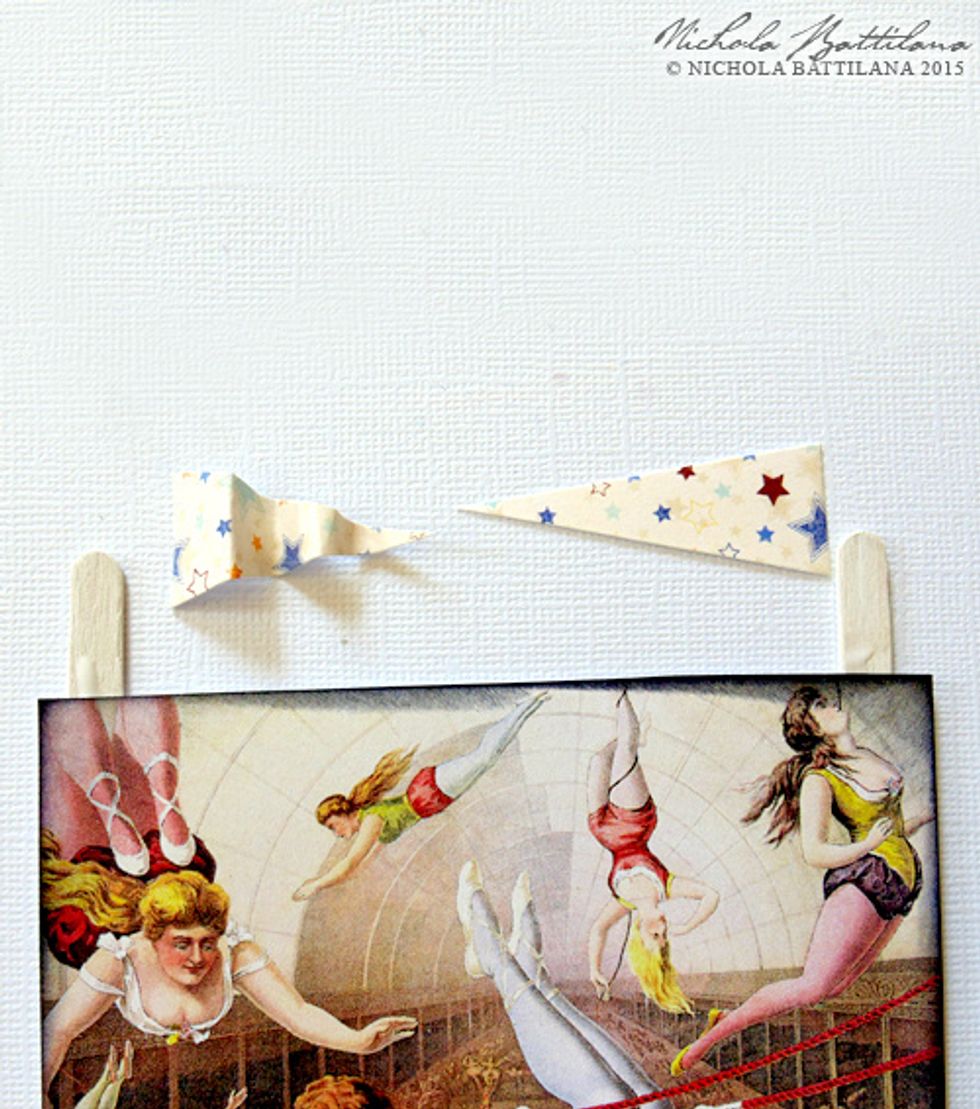 Cut some elongated triangles, distress the edges and crinkle as shown.
Apply the triangles to the top of your stir stick posts. Add some extra circus themed artwork and metal brad head 'nails'.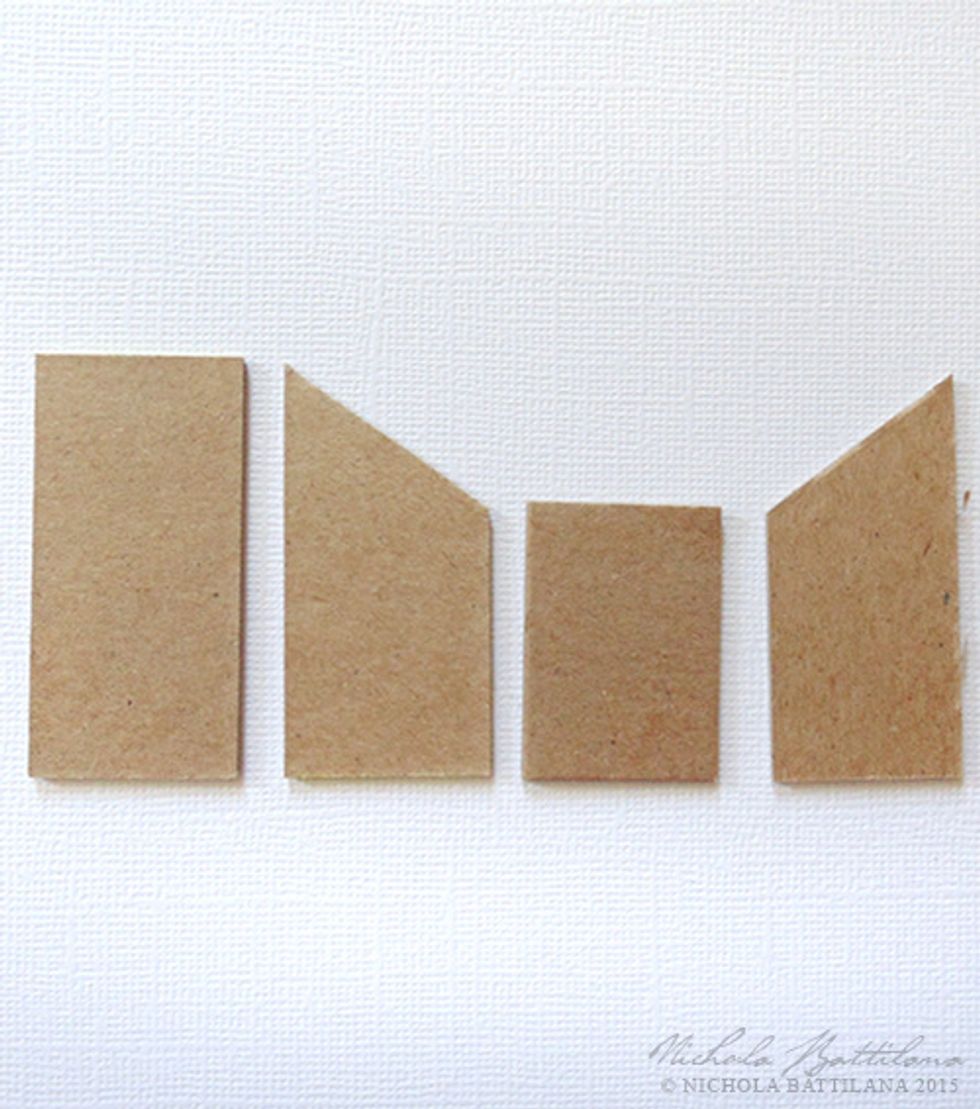 For the pulpit take four of the small trunk pieces and cut them like so...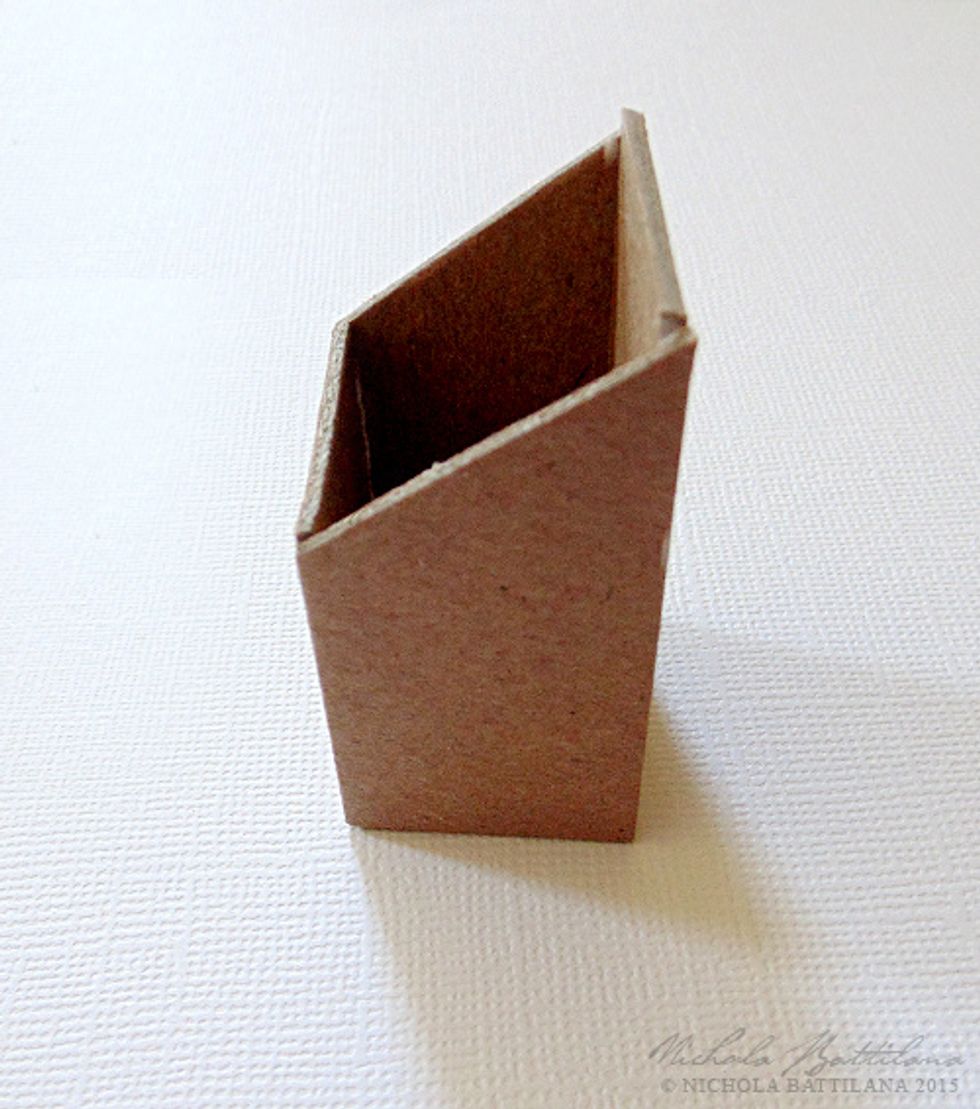 Assemble the pieces like this.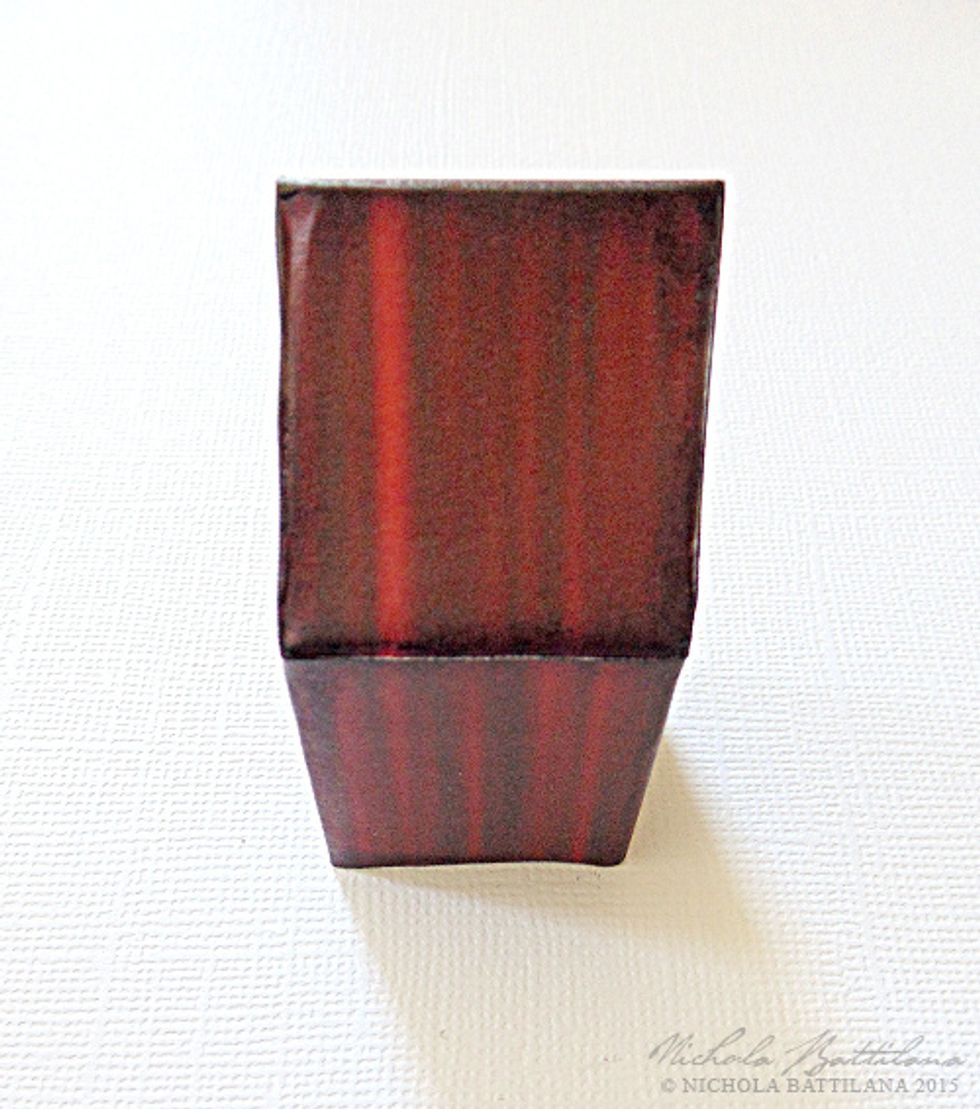 Cover in decorative paper and distress all edges. (The beveled open end is simply covered by the paper.)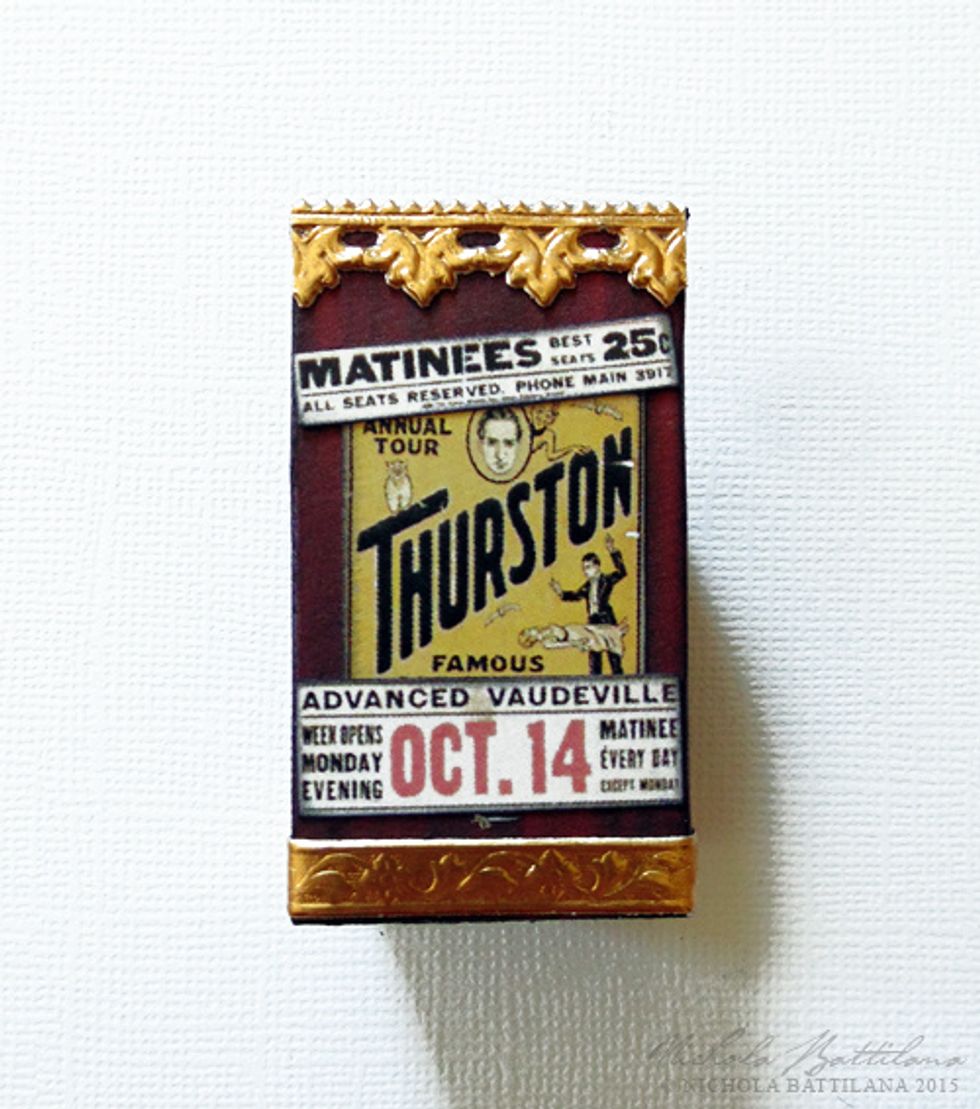 Add dresden trims to the top and bottom edge, and then apply some small pieces from the Collage Sheet artwork.
Cutout your sideshow characters and add a bit of colour.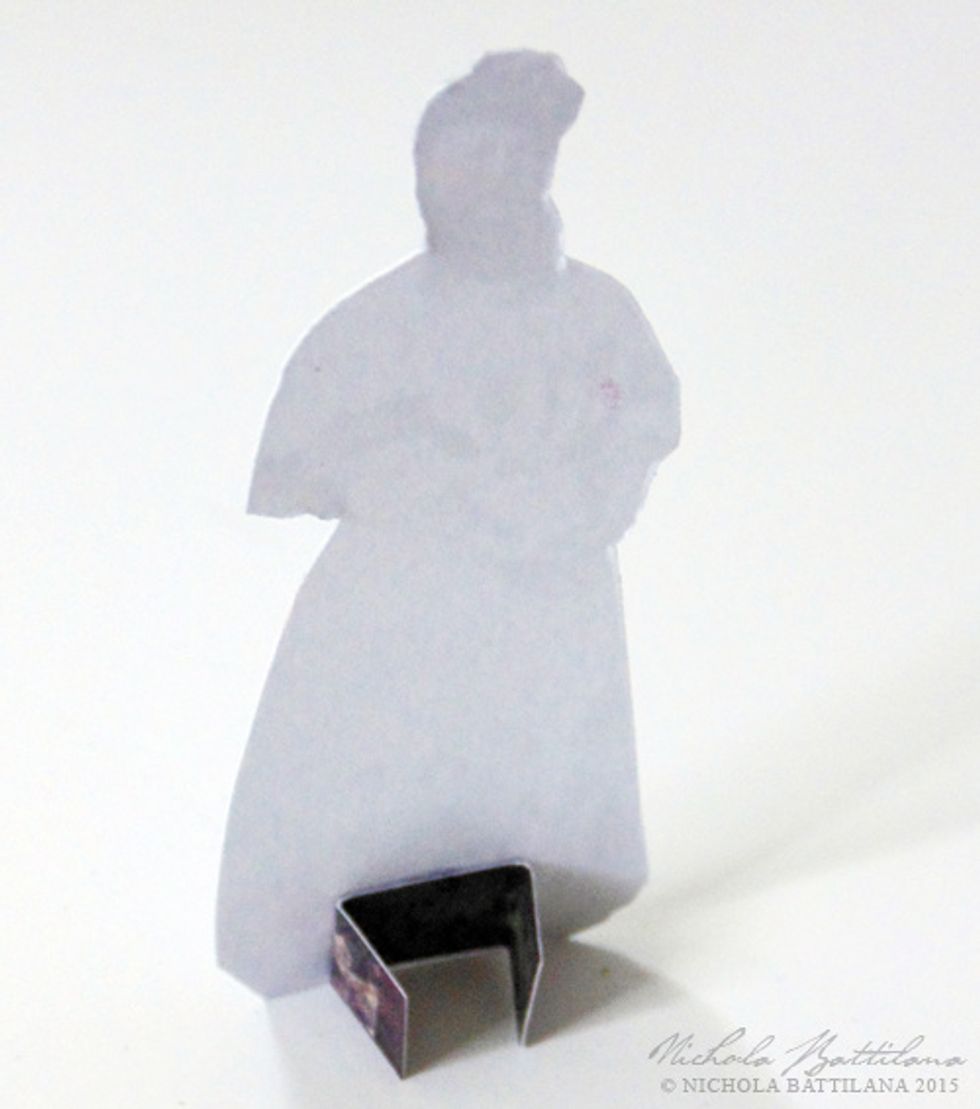 Create a simple stand with a small piece of folded paper.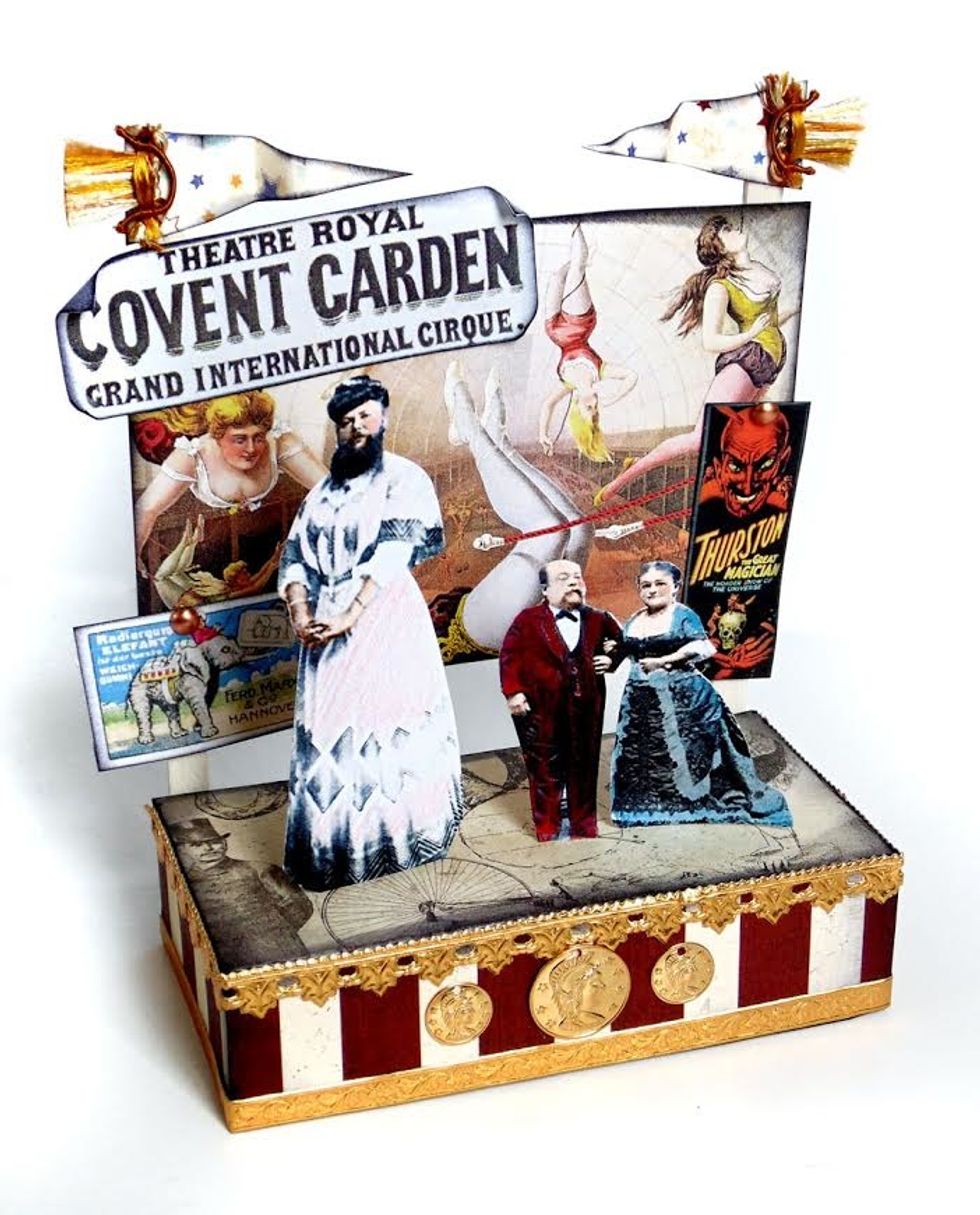 You can add extra embellishments if you like, such as ribbons and charms. Finally, you're all set to ballyhoo and open your miniature side show!
Carnival Scrapbook Paper - Big Top
Carnival Scrapbook Paper - Calliope
Chipboard Steamer Trunk
Circus Performers #1 Collage Sheet
Gold Sweeper Fringe
Gypsy Coin Mix*
May 2015 Kit - Run Away and Join the Circus
Mini Floral Dresden Borders - Antique Gold
Run Away and Join the Circus Add-On Kit
Thin Fleur Dresden Borders - Gold
Tim Holtz Long Mini Brads
Vintage Magician Posters Collage Sheet
wooden stir sticks
glue