How to create a mini canvas using art anthology minx!
Create a Mini Canvas Using Art Anthology Minx!
2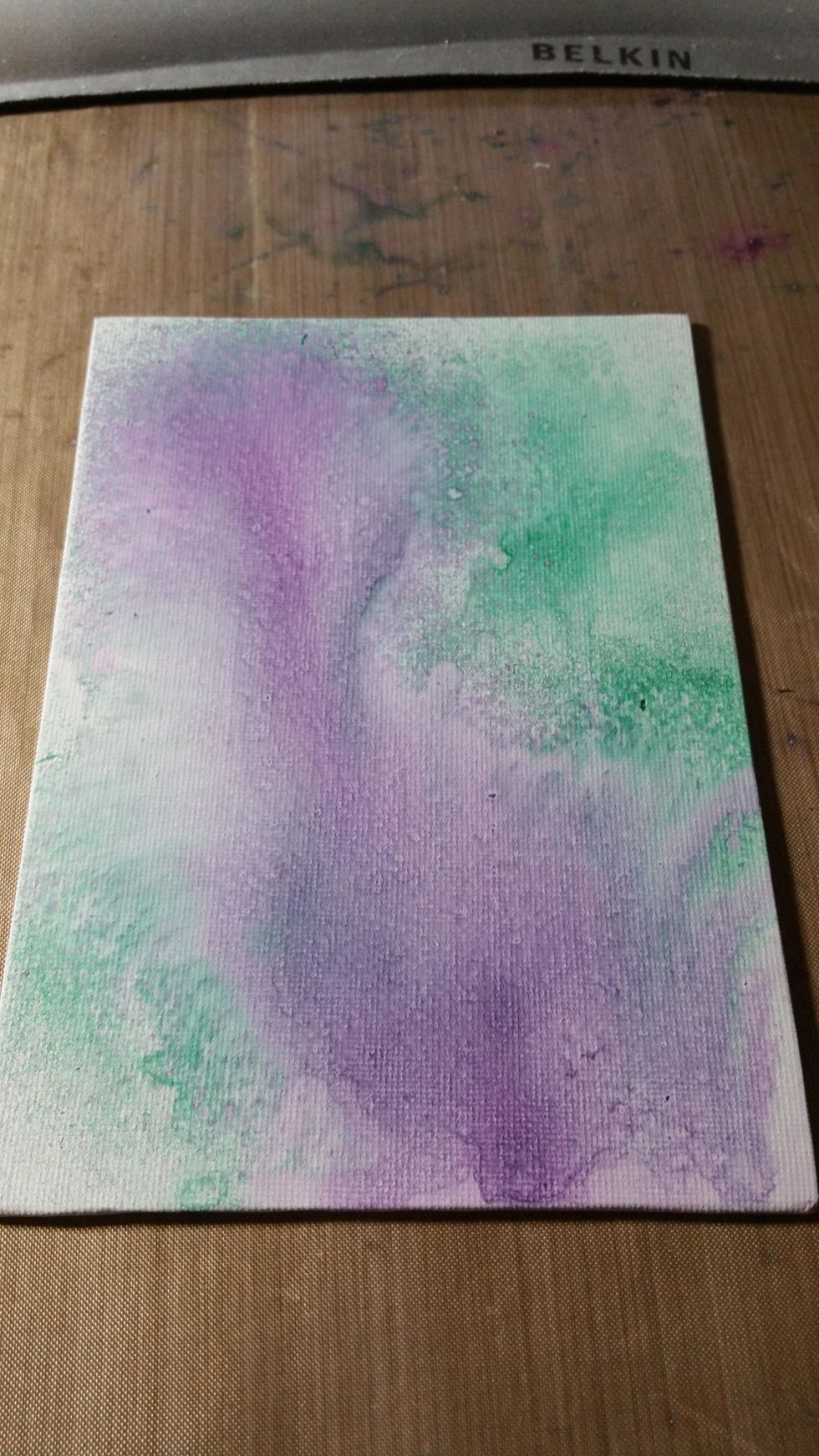 So this is where it all began..I had already gessoed and sprayed this canvas and set aside using AA Wild Orchid and Siesta Key sprays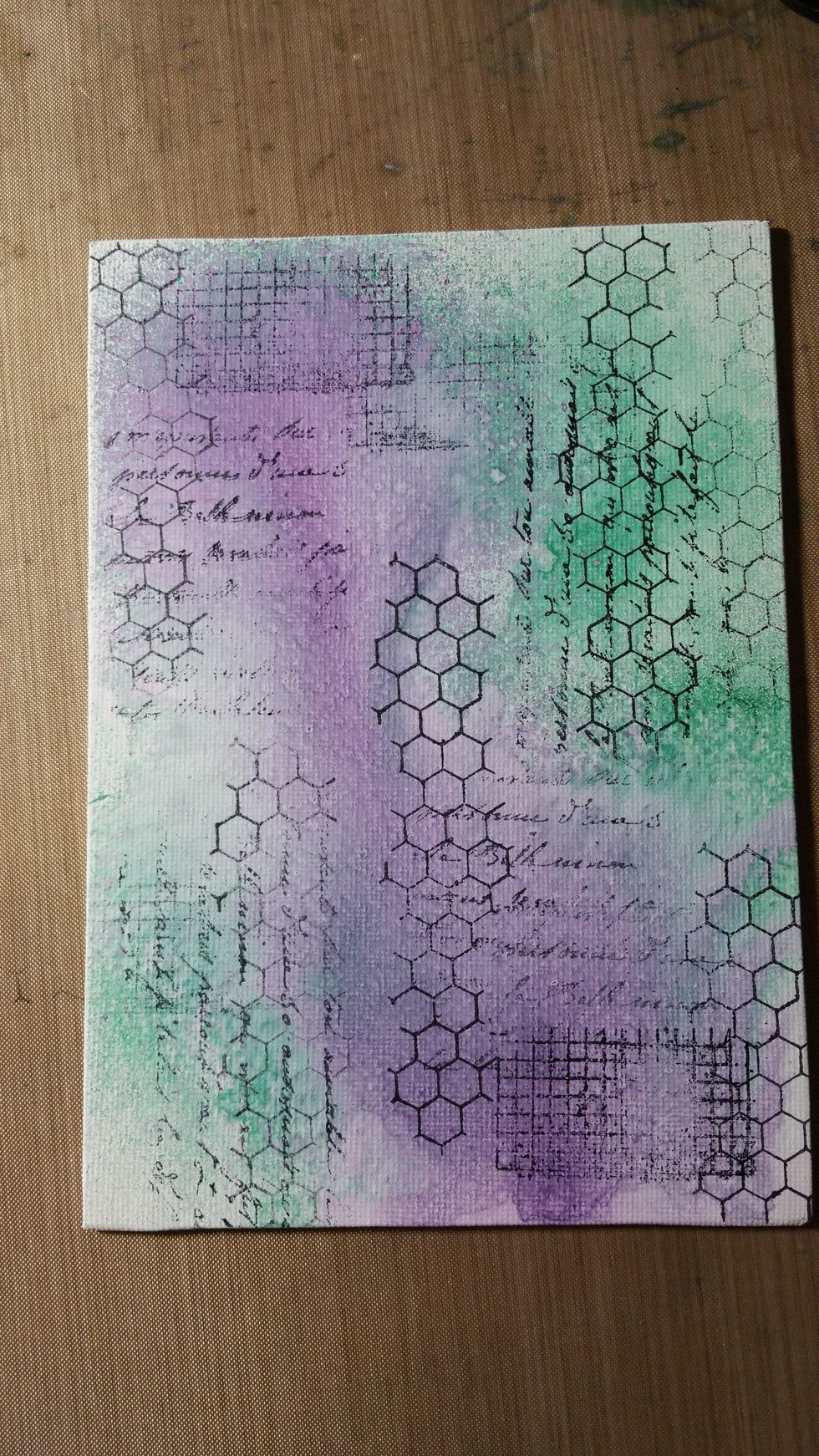 use a script and texture stamps in random areas all over canvas in black archival ink until you get the look you like. Let dry completely or heat set.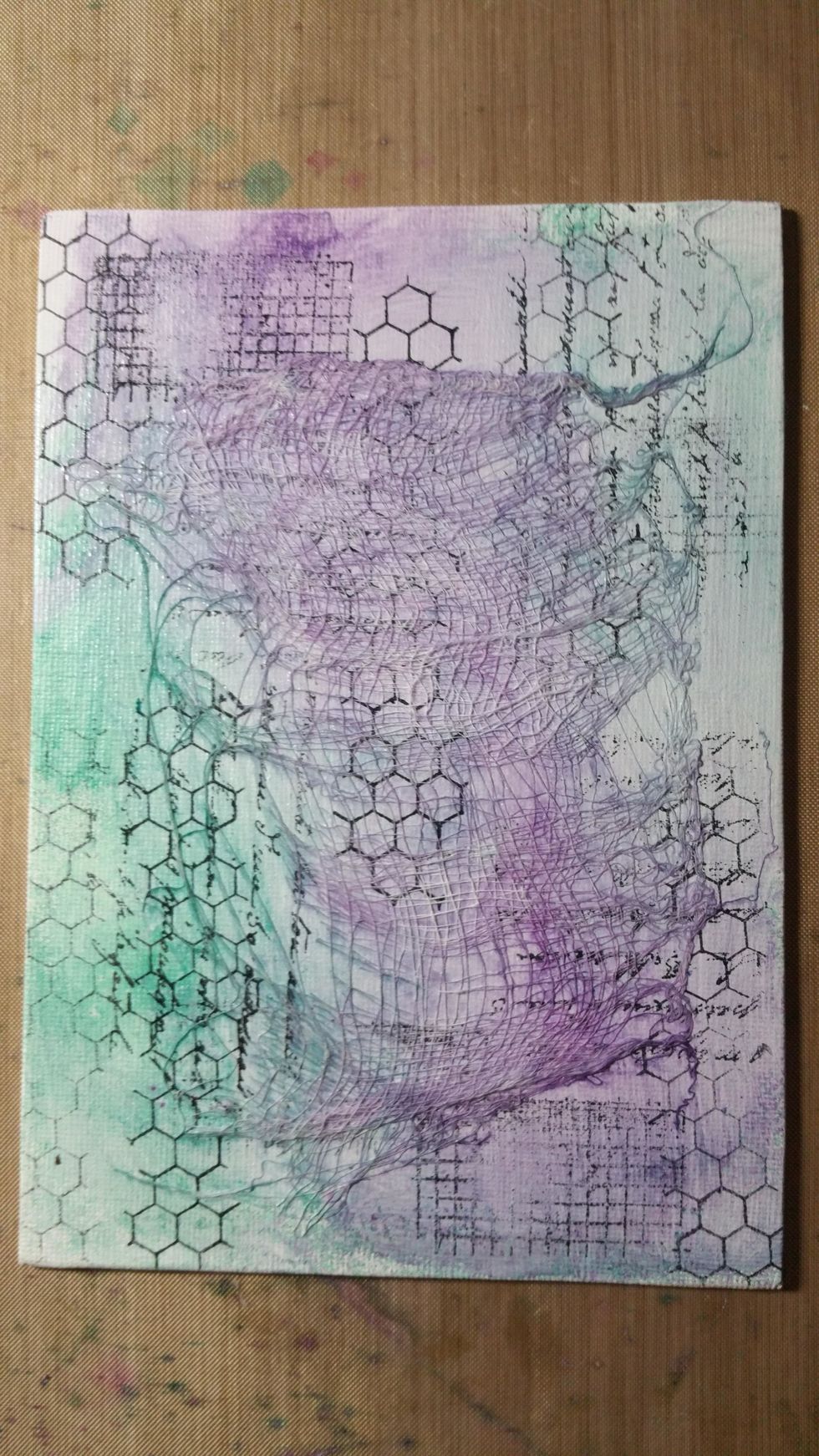 In this step I spread a piece of cheesecloth out and used a matte gel medium to adhere. It then dryed overnight.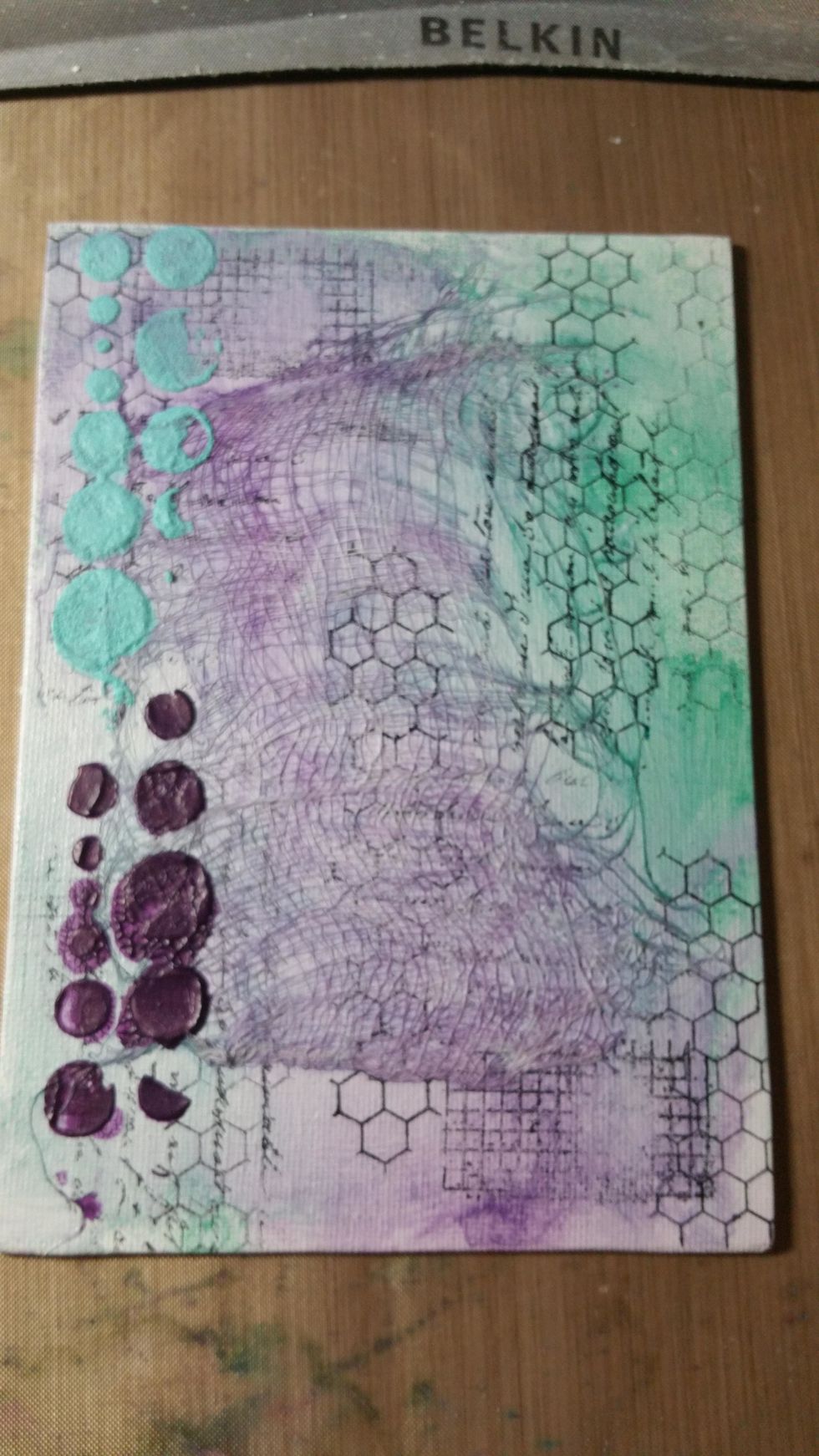 I added a few drops of Minx in Majestic to texture paste and put through AA Bubbles stencil on the side along with a touch of green (covered later)lol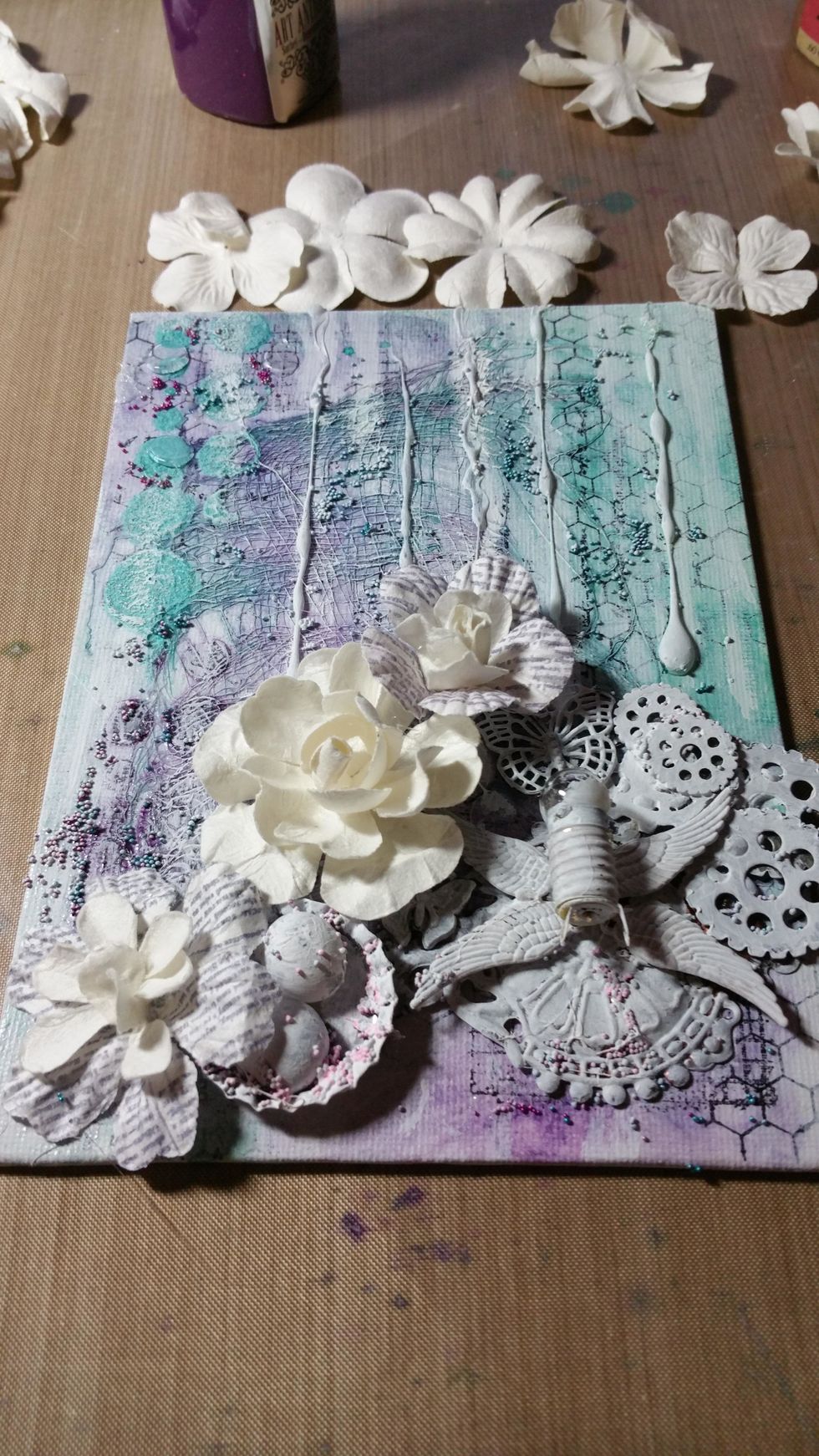 In this step I used white mulberry flowers in several shapes and sizes gluedto gether to create imension. I also added some metal embellishments and then painted these all with white gesso. let dry.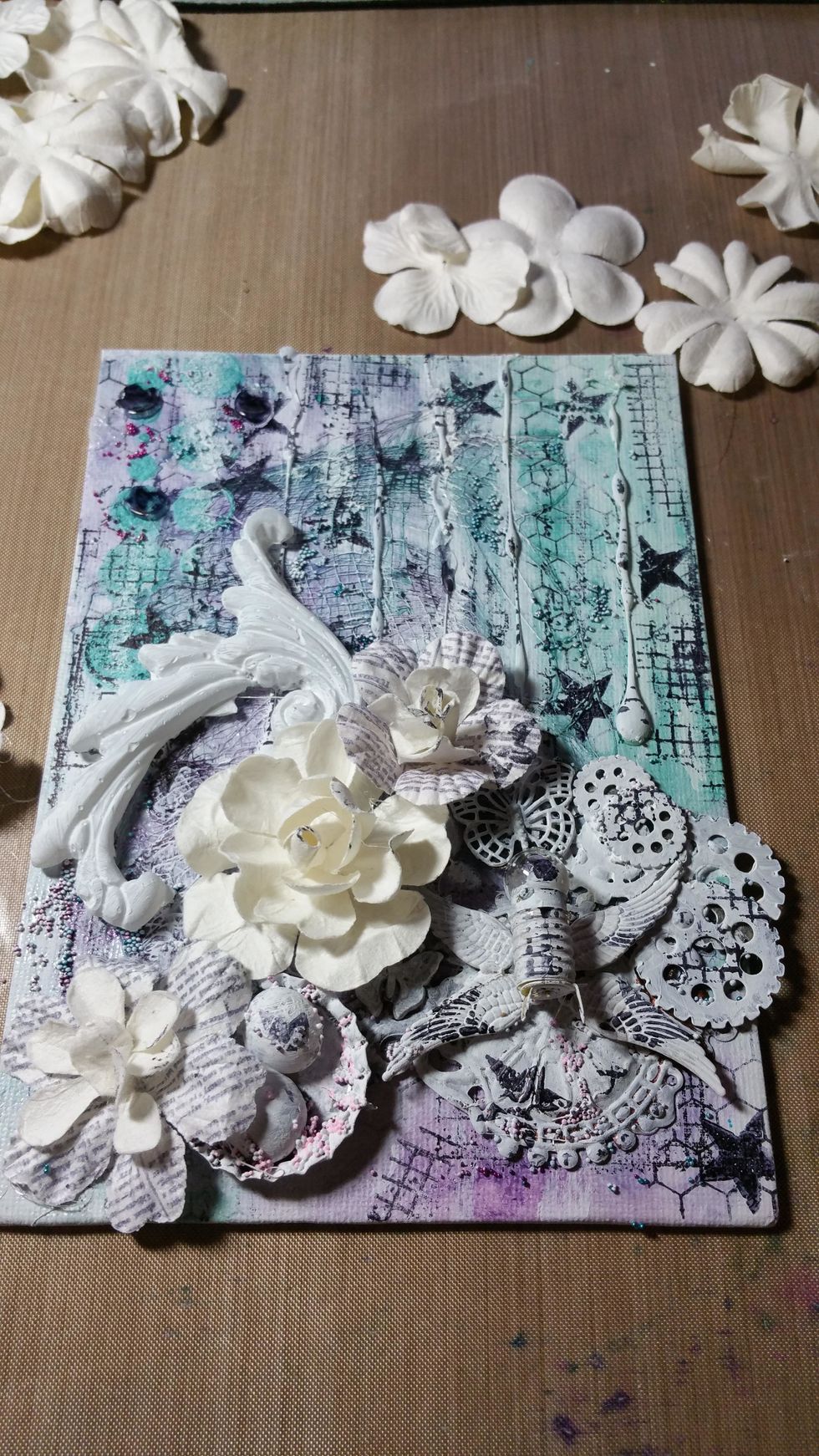 some more random stamping as well as hot glue runs and a molded piece painted with white gesso were added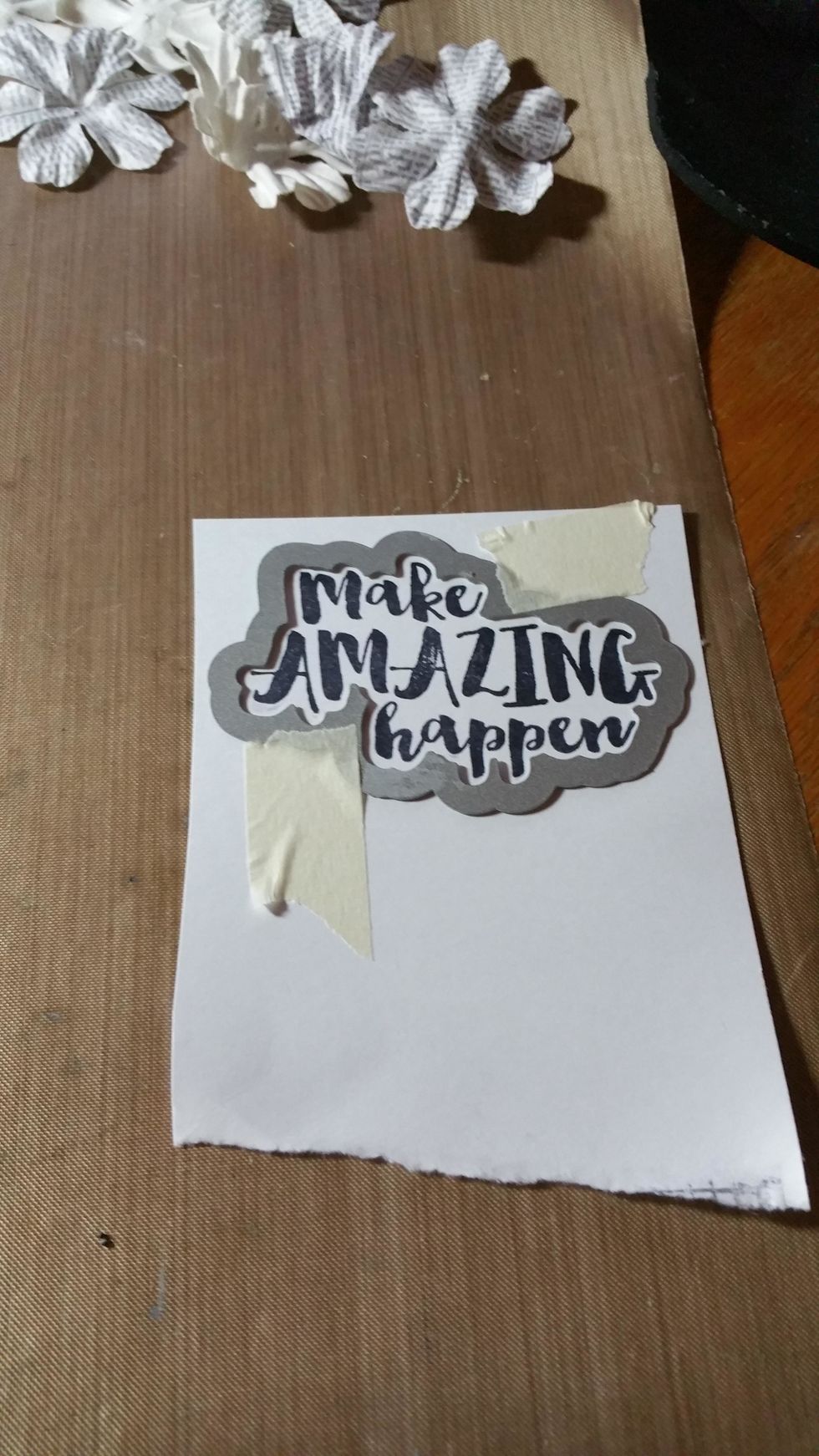 I stamped and cut the phrase for the focal point. I also fussy cut black cardstock to fit behind the phrase as a mat.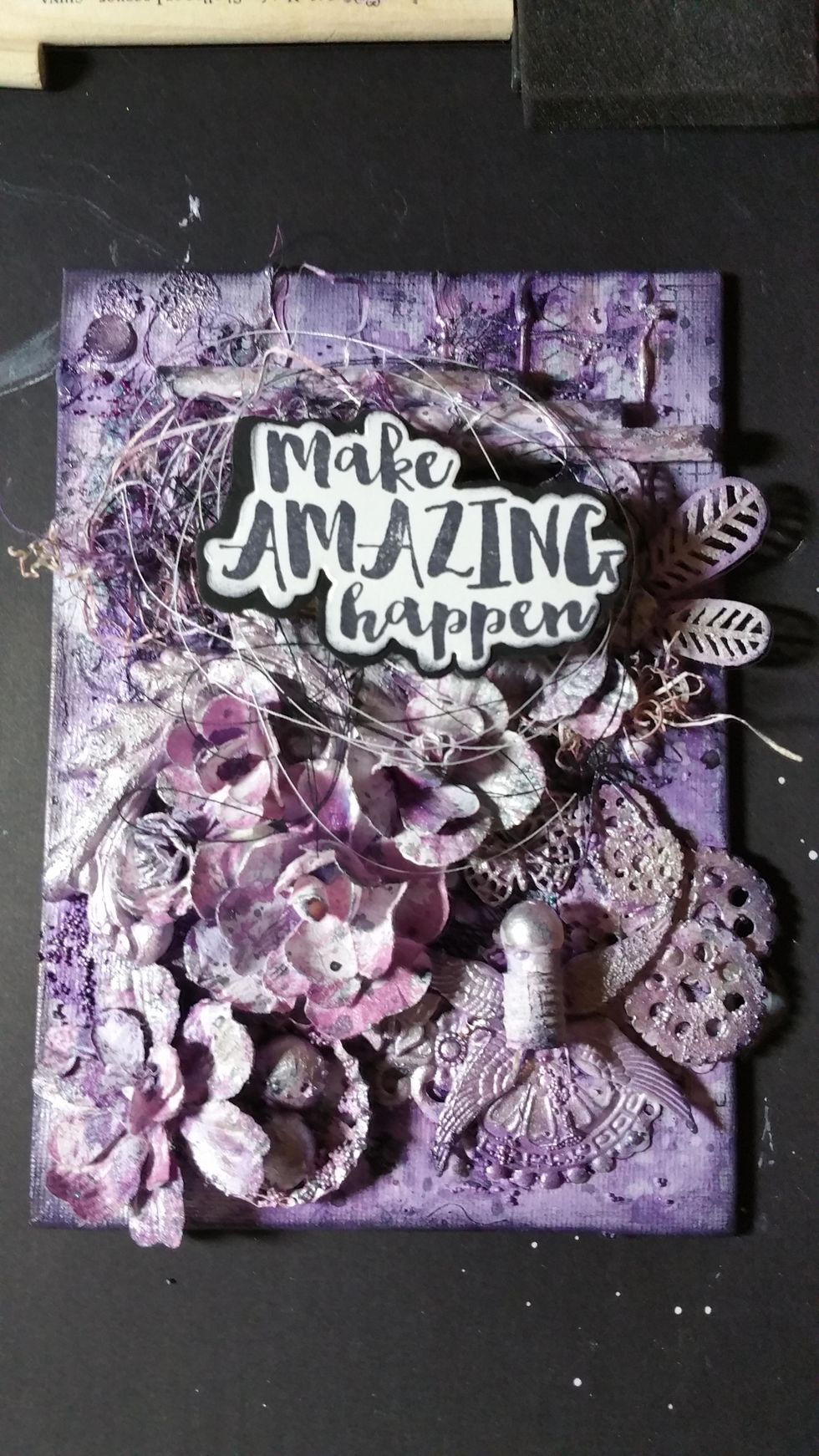 Once you have added all embellies and gessoed its time to spray away!! I used Minx Majestic and then the other colors randomly along with spritzes of water and drying in between.
Art Anthology Minx in Majestic
Art Anthology Minx in Immaculate
Art Anthology Coloration spray Patience
Art Anthology Coloration spray Silk Tie
Art Anthology Coloration spray Wild Orchid
Art Anthology Coloration spray Plush
5X7 canvas
White gesso
black acrylic paint
white acrylic paint
cheesecloth,string,paper straws
mini bulb,metal wing and gear embellies
paper florals
Art Anthology
Art Anthology is a manufacturer of dimensional mediums.\n\nCome chat with us in our Facebook Group: Art Anthology Adventures in Art