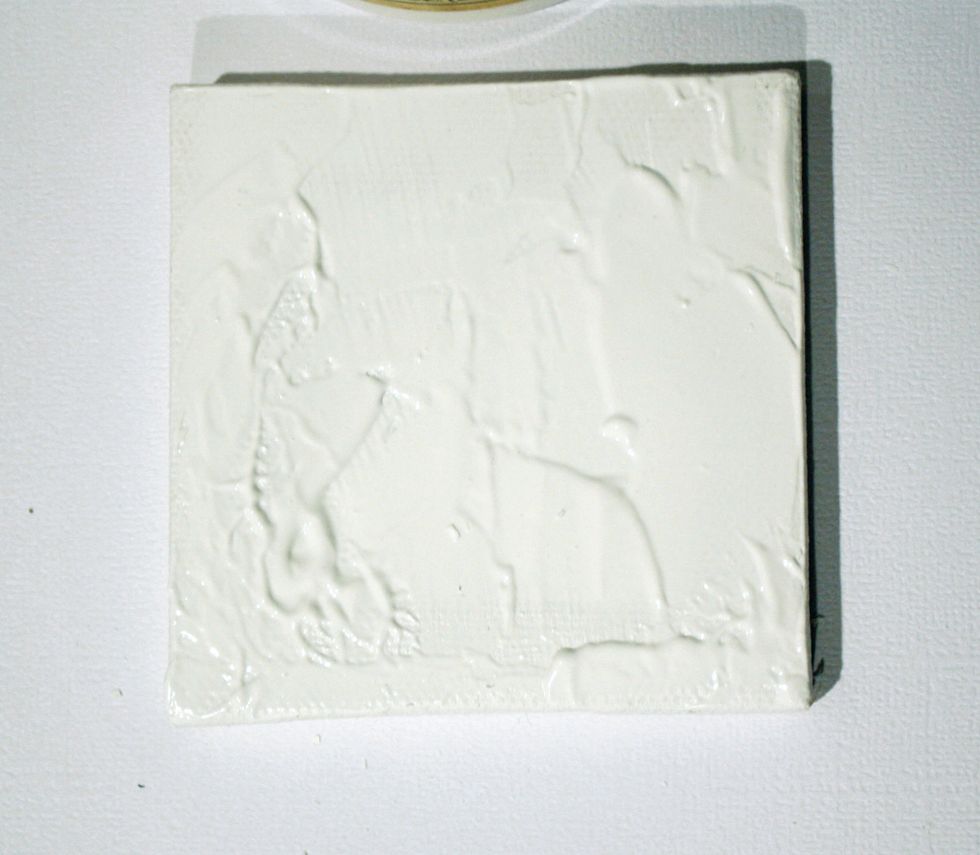 For this tutorial I used a small 3"x3" canvas. I first coated with white gesso. Once dried apply a generous amount of Textures Paste: White Crackle from the Mediums-add on. Allow to dry overnight.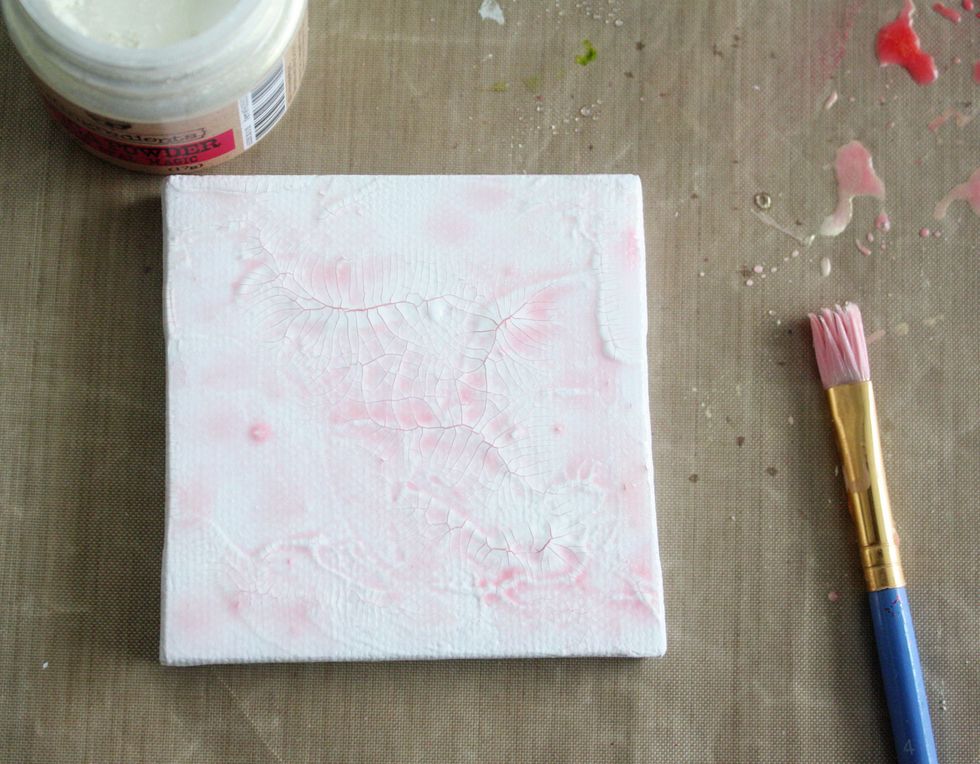 Give the canvas a bit of color using water downed mist and Gold Opal Magic Mica Powder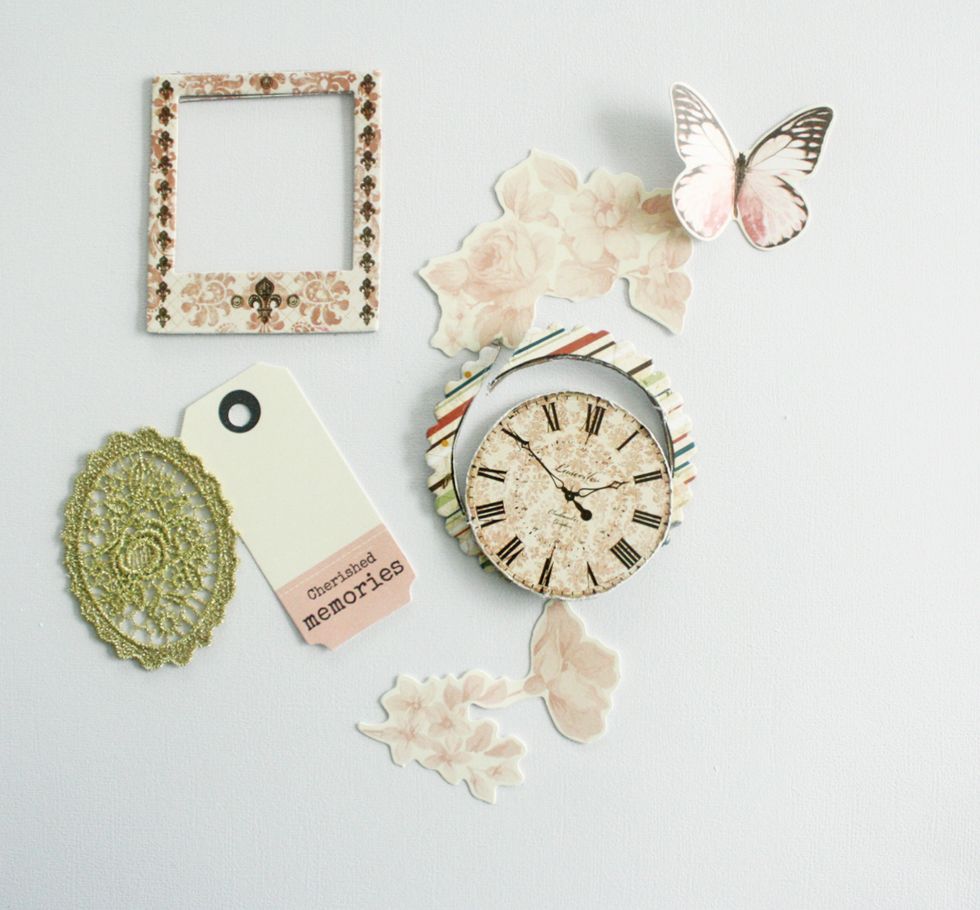 These are the bits needed to embellish the card. All items are from either the Main Kit or Embellishment Add-on.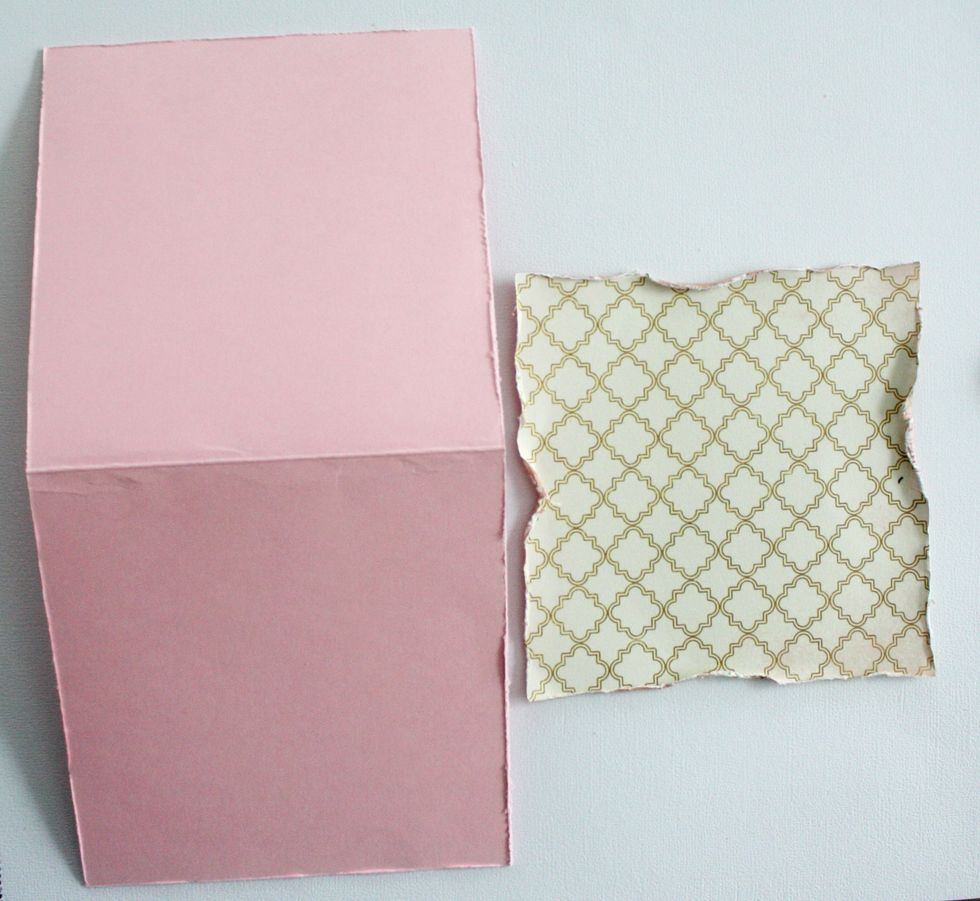 Choose your papers. Cut a 6"x 12" piece of cardstock. Fold in half. Choose a patter paper and cut 6"X6" and distress.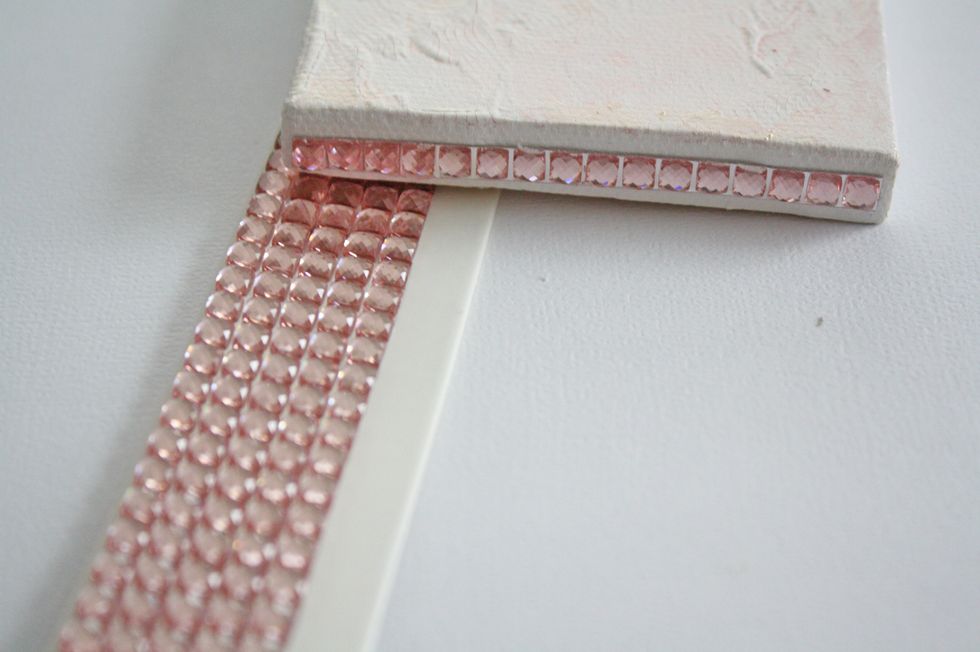 For the sides of the canvas add strips of bling.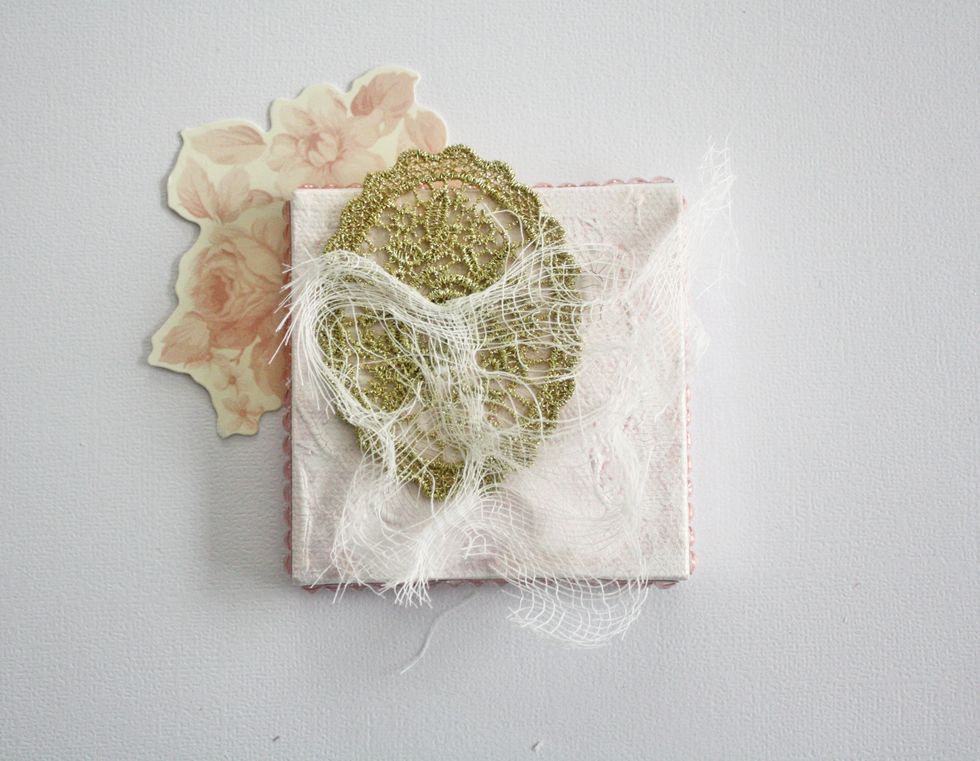 Now to start layering the embellishments. The floral die cut is adhered to the back of the canvas. Cut a piece of the Prima trim and layer cheese cloth on top.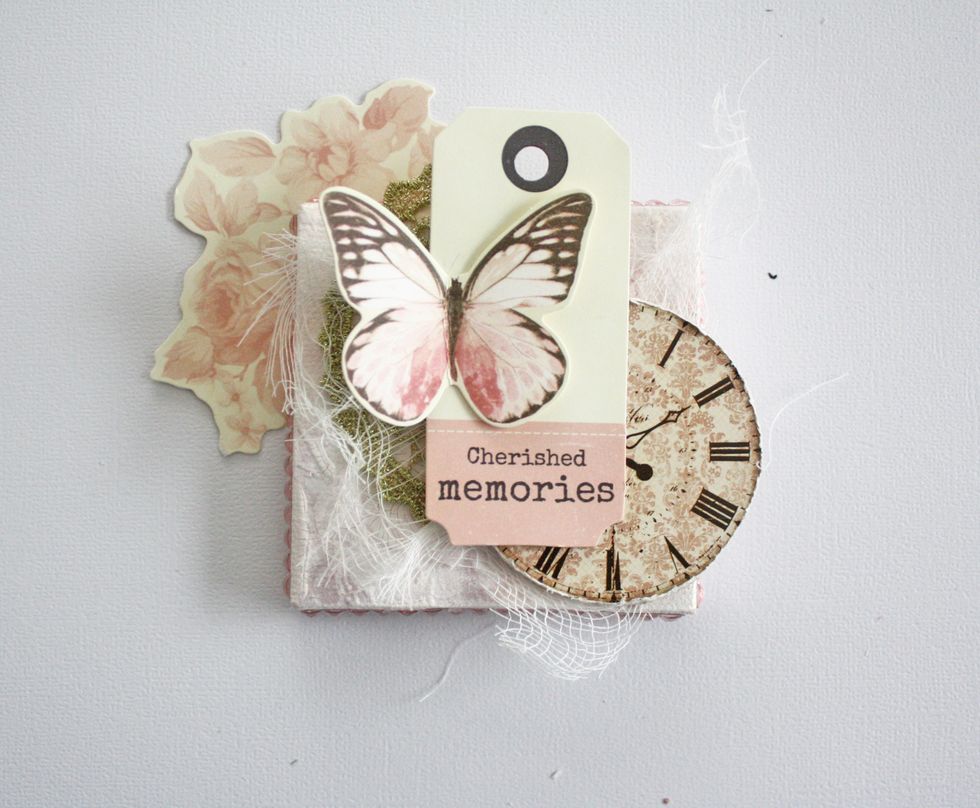 Adhere the clock then the tag. On top of the tag glue the butterfly.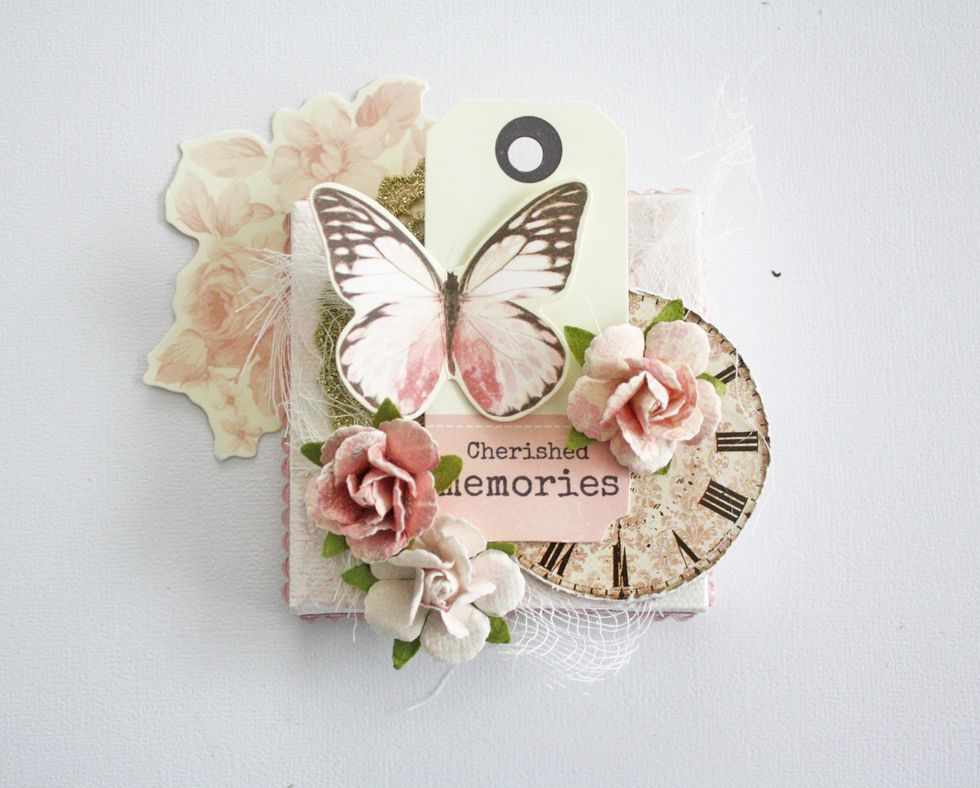 Now glue on 3 small flowers.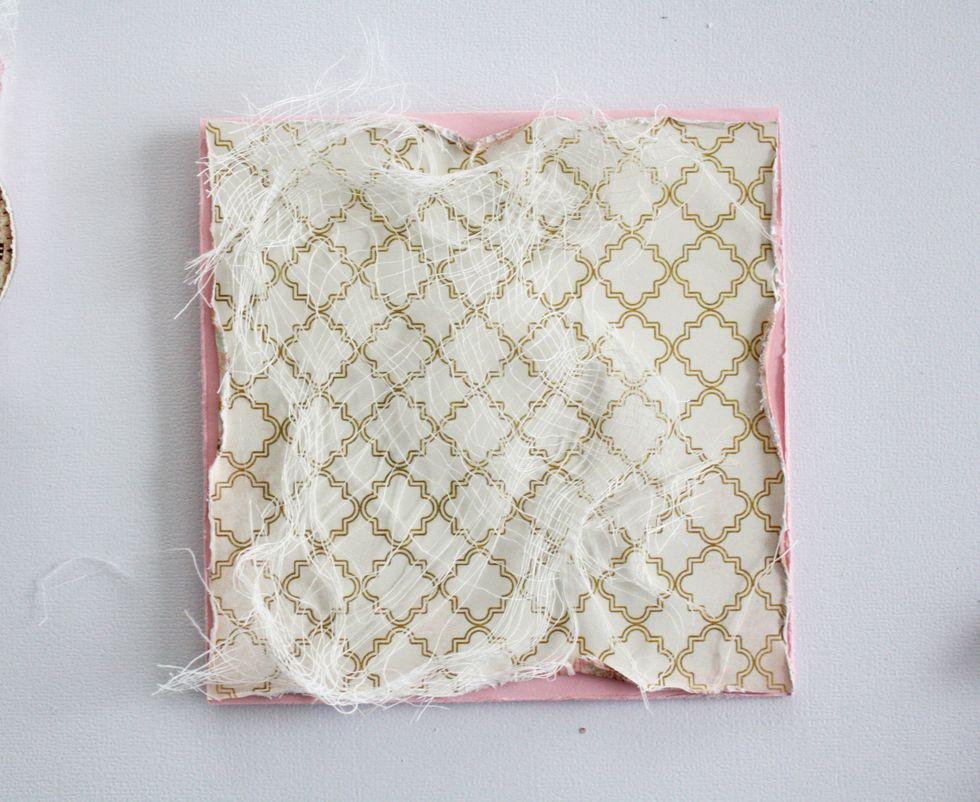 Back to assembling the card. Layer the pattern paper on top of the cardstock. Make sure the cardstock fold is at the top and not the side. This is so the card opens upward as an easel for the canvas.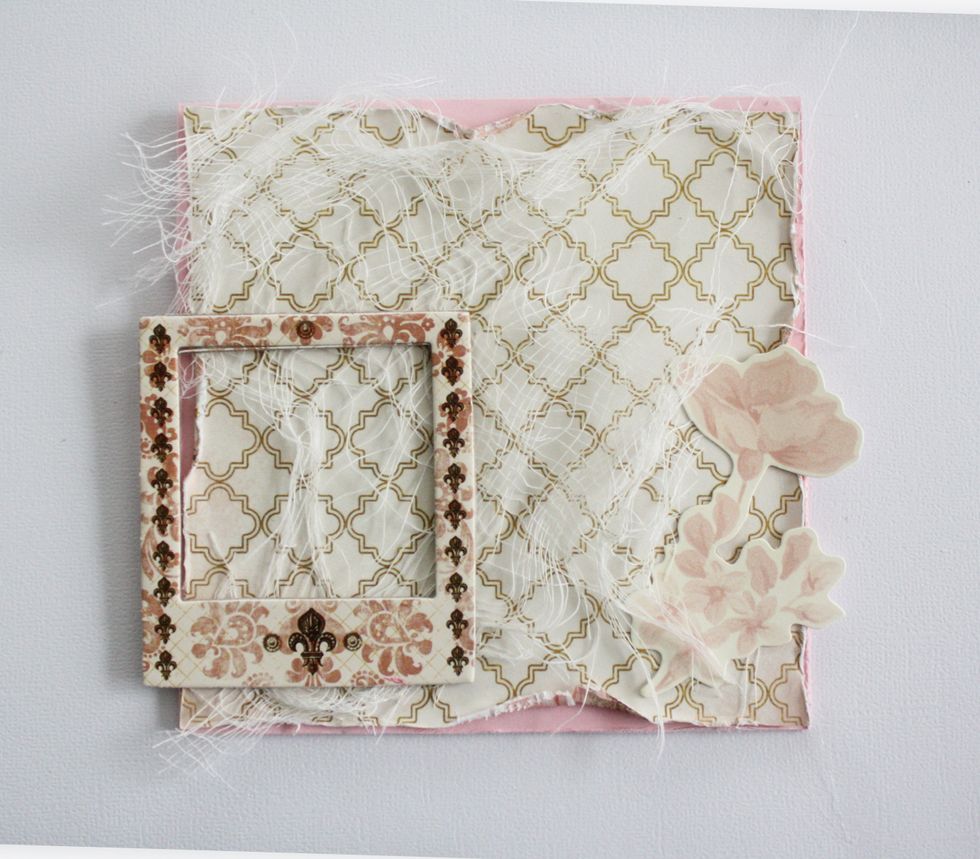 Adhere more cheesecloth, the BoBunny frame and a die cut. Have the die cut and frame just a bit off the side of the card for more interest.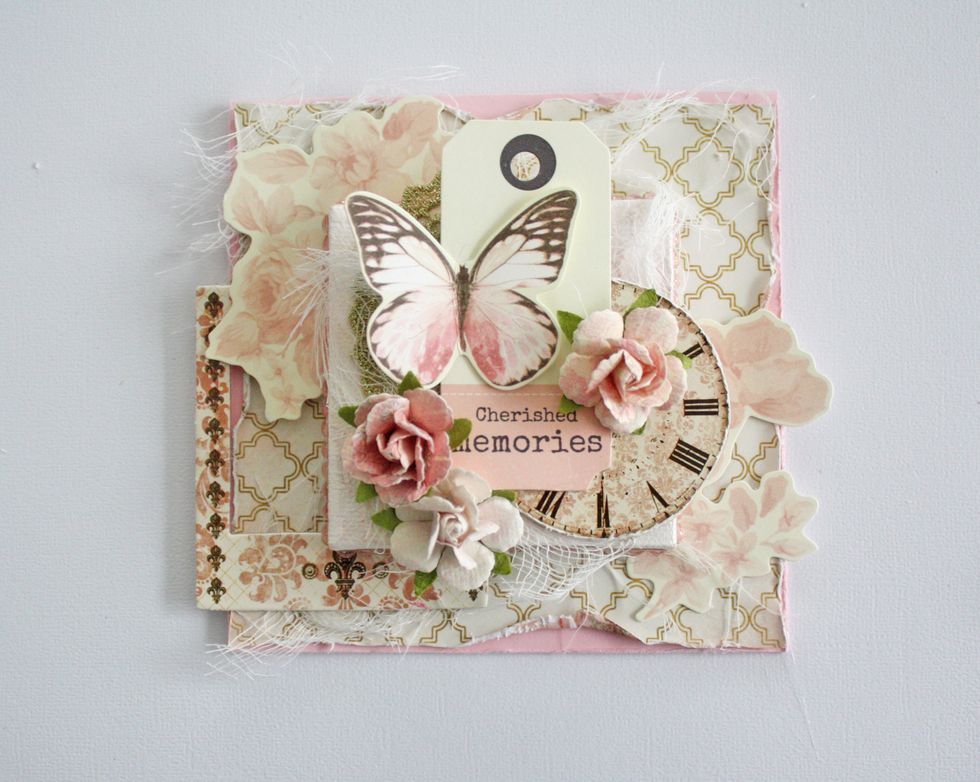 Now take your canvas piece and center it on the card. Adhere.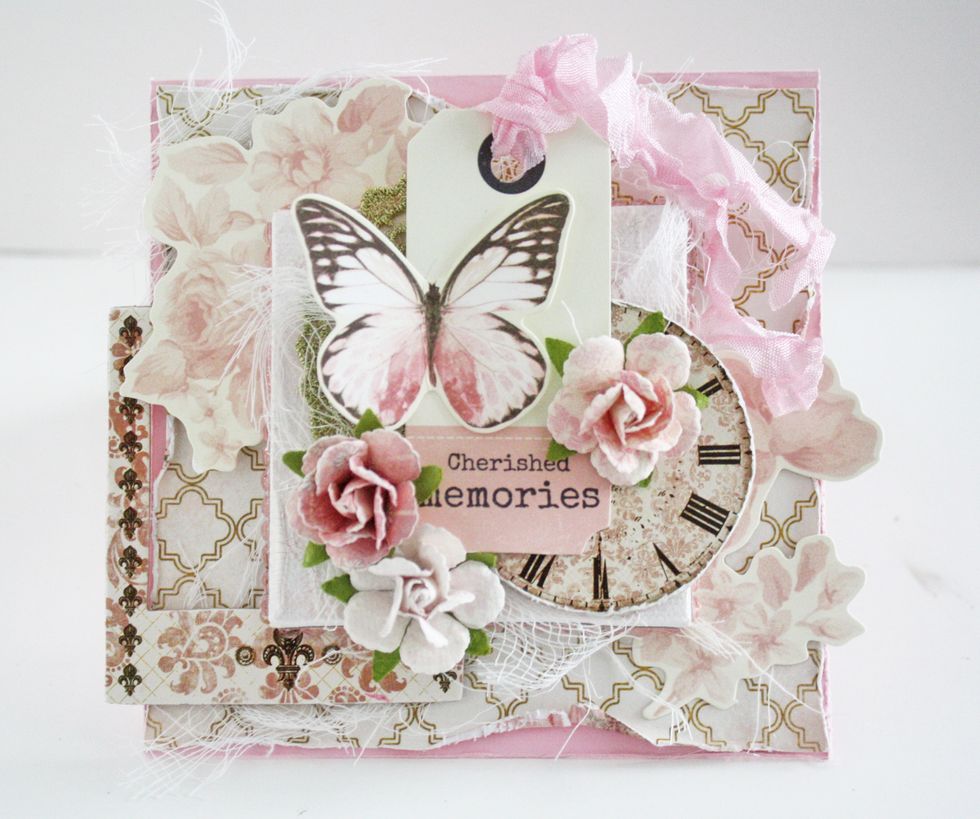 I added a piece of seam binding to the tag for the finishing touch.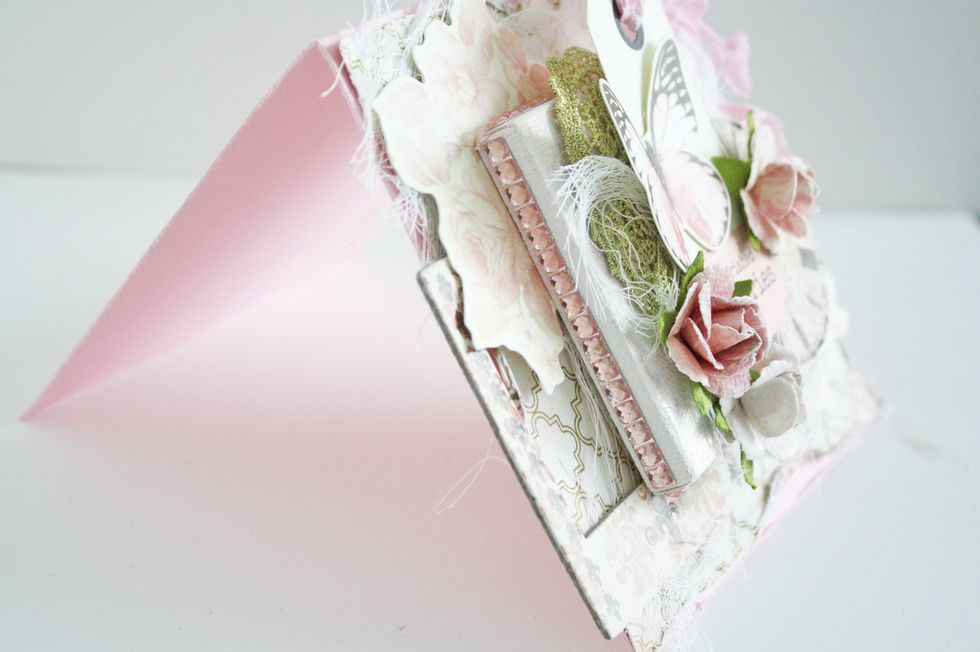 This is the card when it sits open. Look at all the layers and dimension! Just gorgeous!
0.0 Swirlydoos Nov. 2015 Kits
0.0 Prima Flowers
0.0 Cheesecloth
Gesso
3x3 canvas
distress tool