How to create a mini album with the new graphic45 staples
Create a Mini Album With the New Graphic45 Staples
115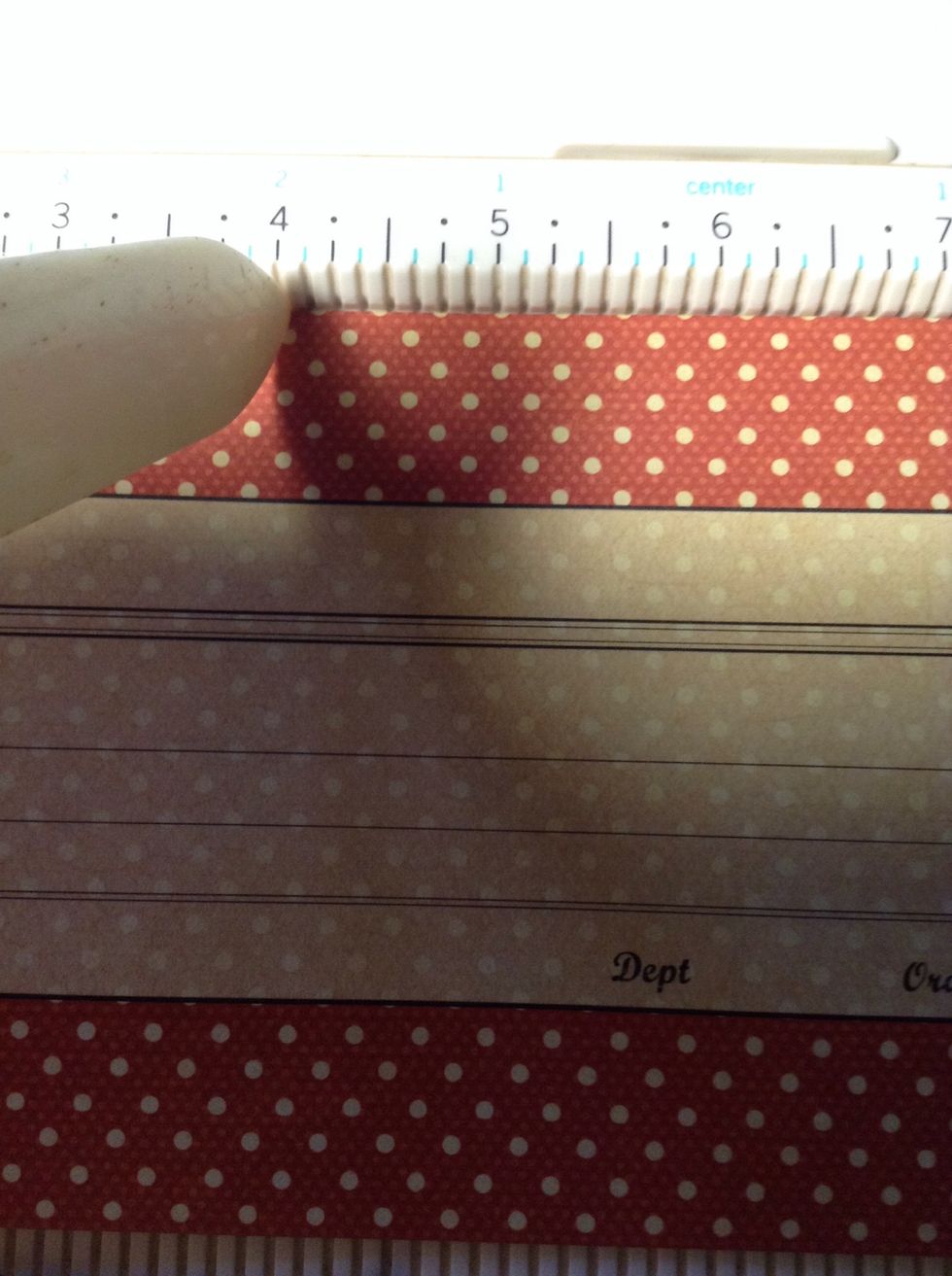 Start scoring at 4 inches the Policy Envelope Large.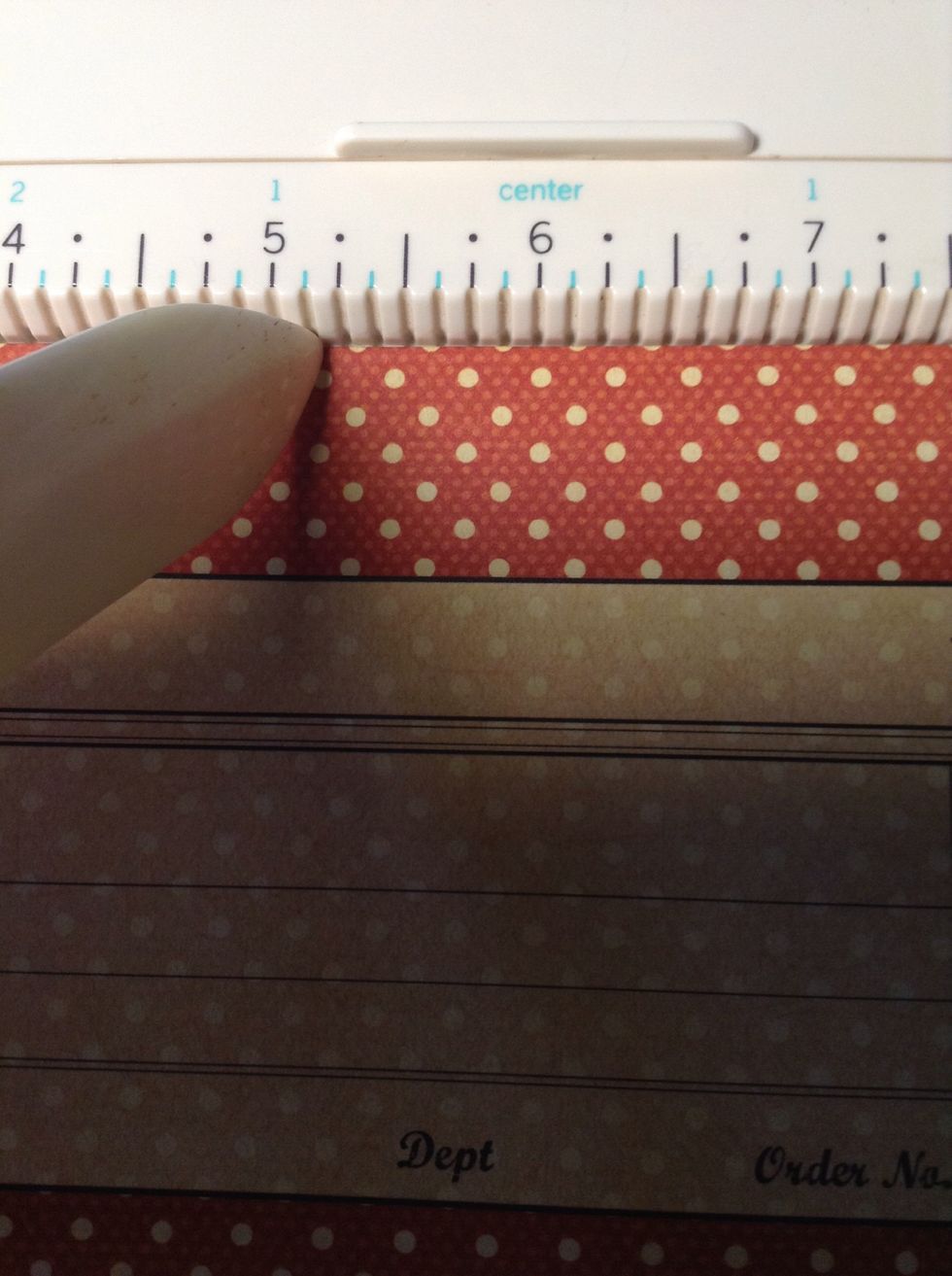 Then at 5 1/8 inches.
Fold de envelope as seen in this image.
Prepare a piece of 4" cardstock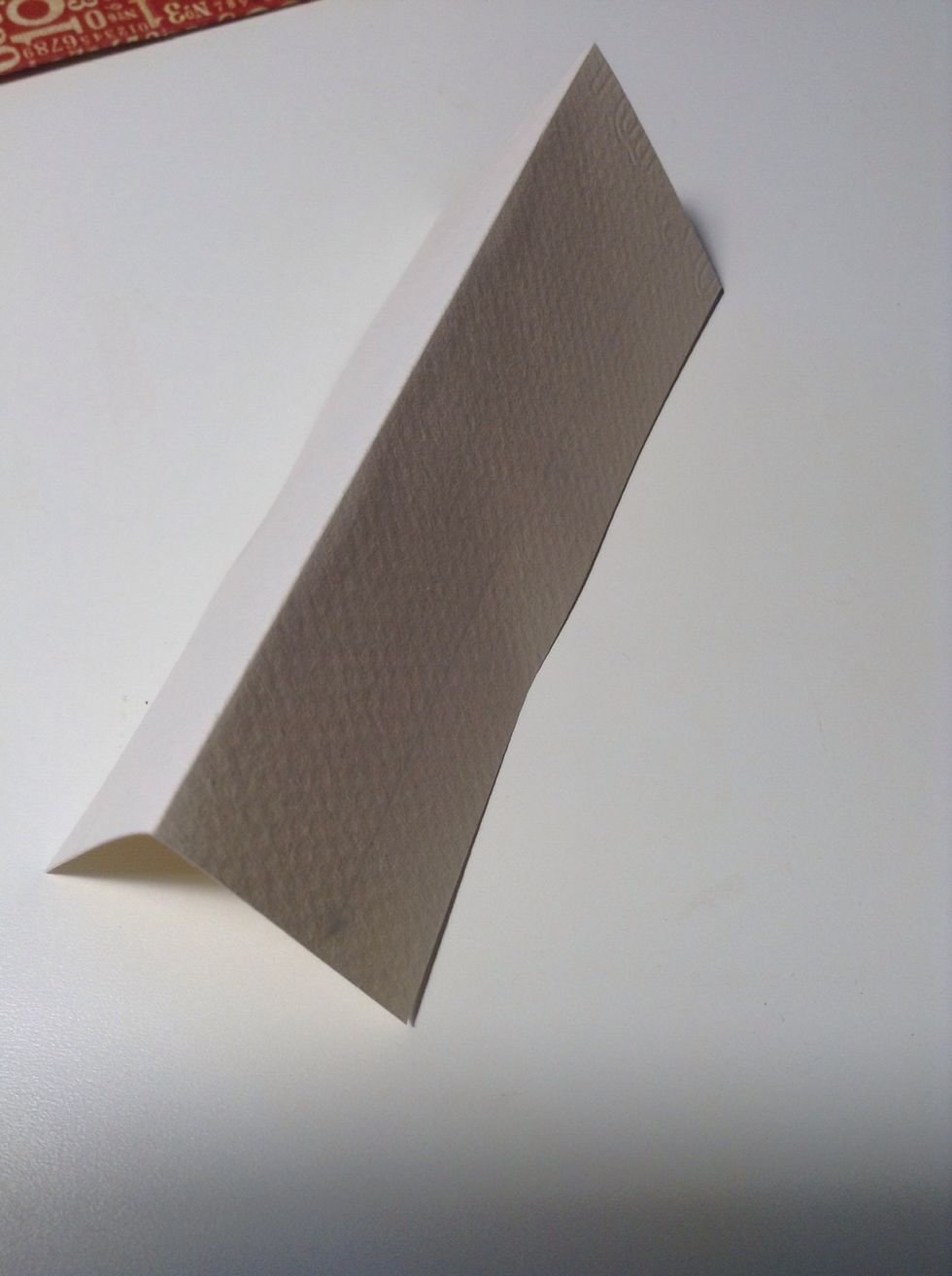 Fold the piece of cardstock by half
And now, use a "Blind it All" or similar to punch holes to de cardstock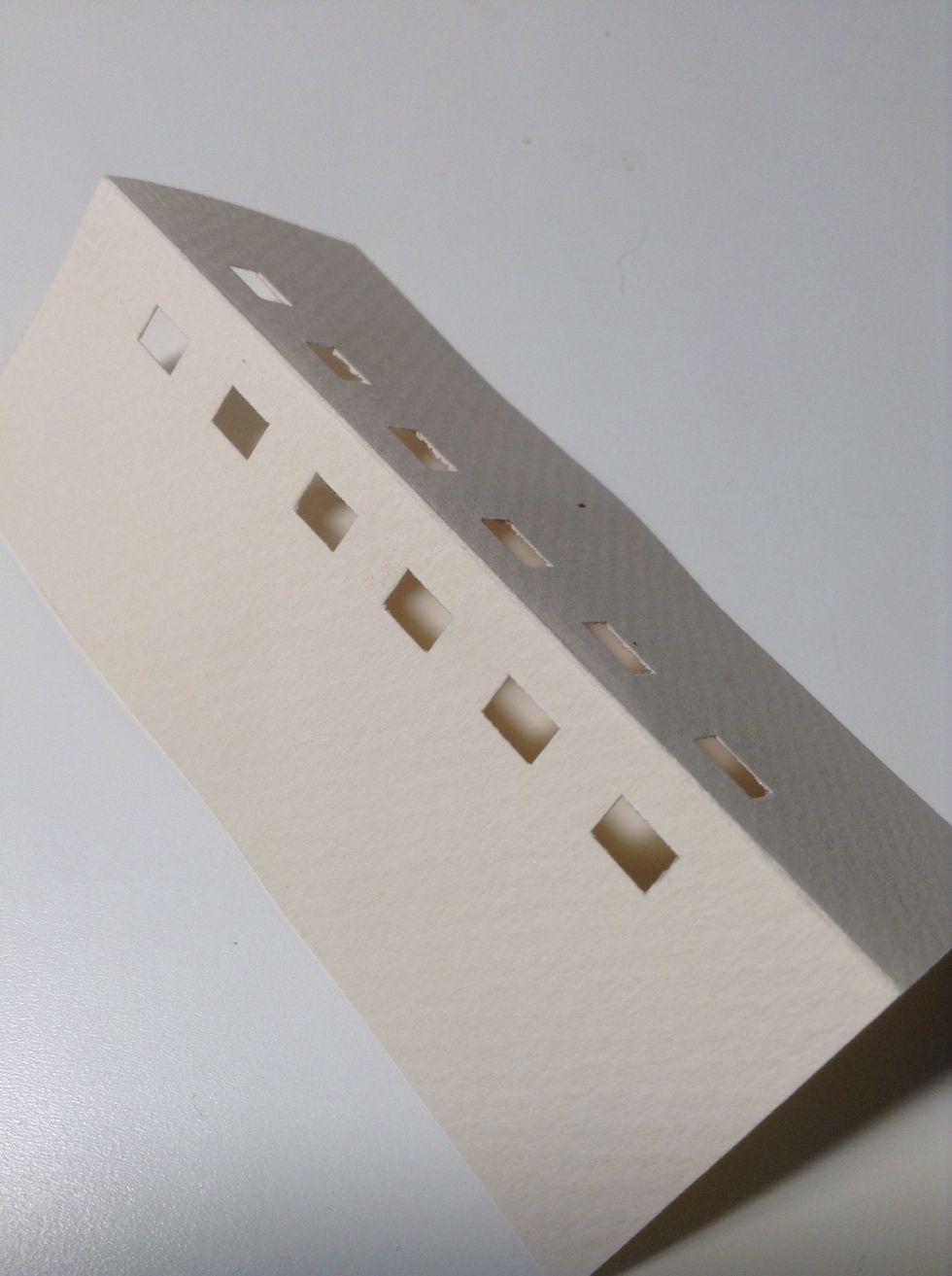 How it looks the cardstock.
Position the cardstock centered ( in the spine) and mark the holes with a pencil.
Use a hole punching like " Crop-a-dile " to punch the marked holes. You must use the biggest hole setting to punch.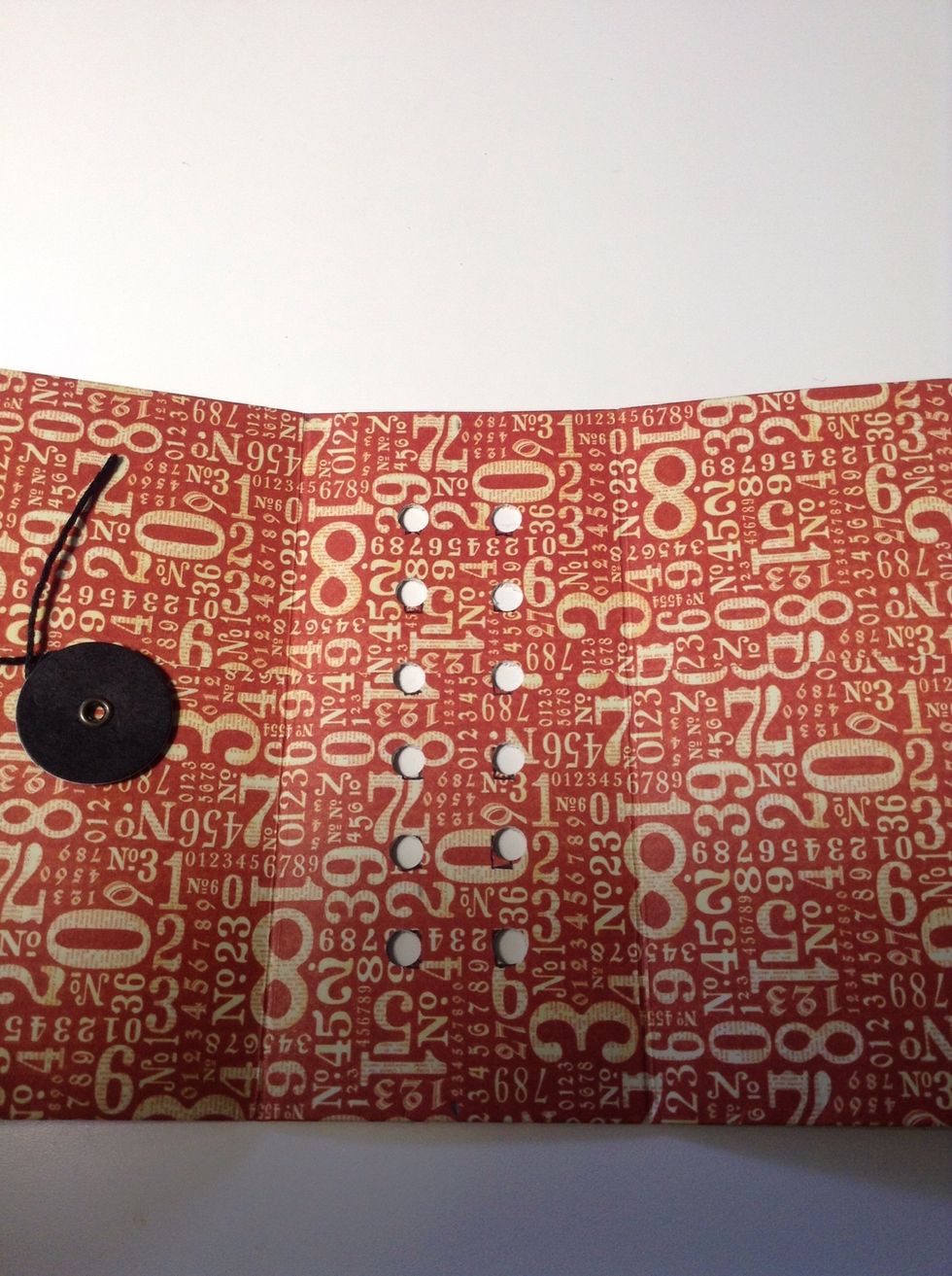 This is how it will look with the holes.
Now you are already to add the wire ( I have used 1" Antique Brass wire ) Add it in this way.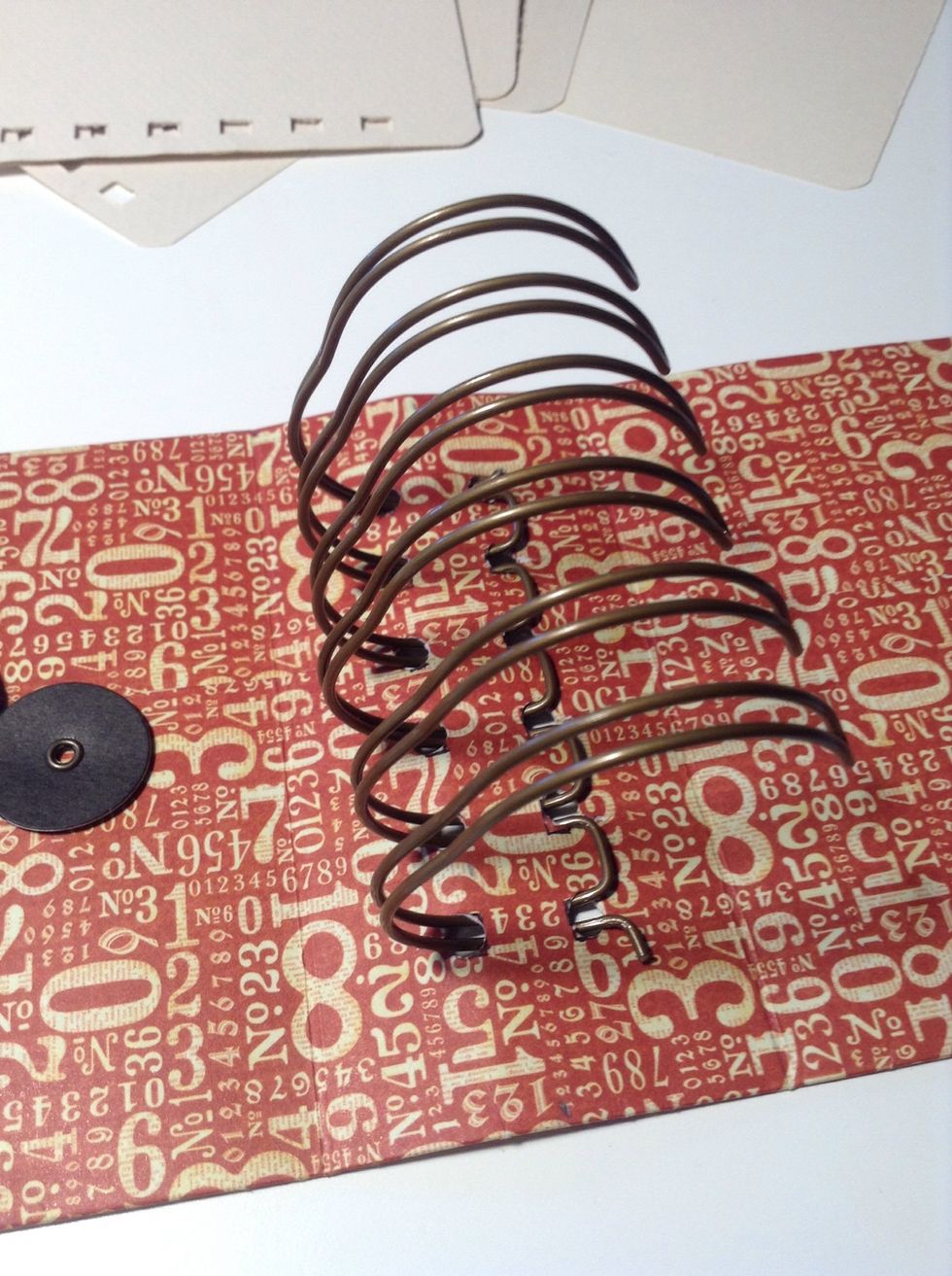 It should look like this.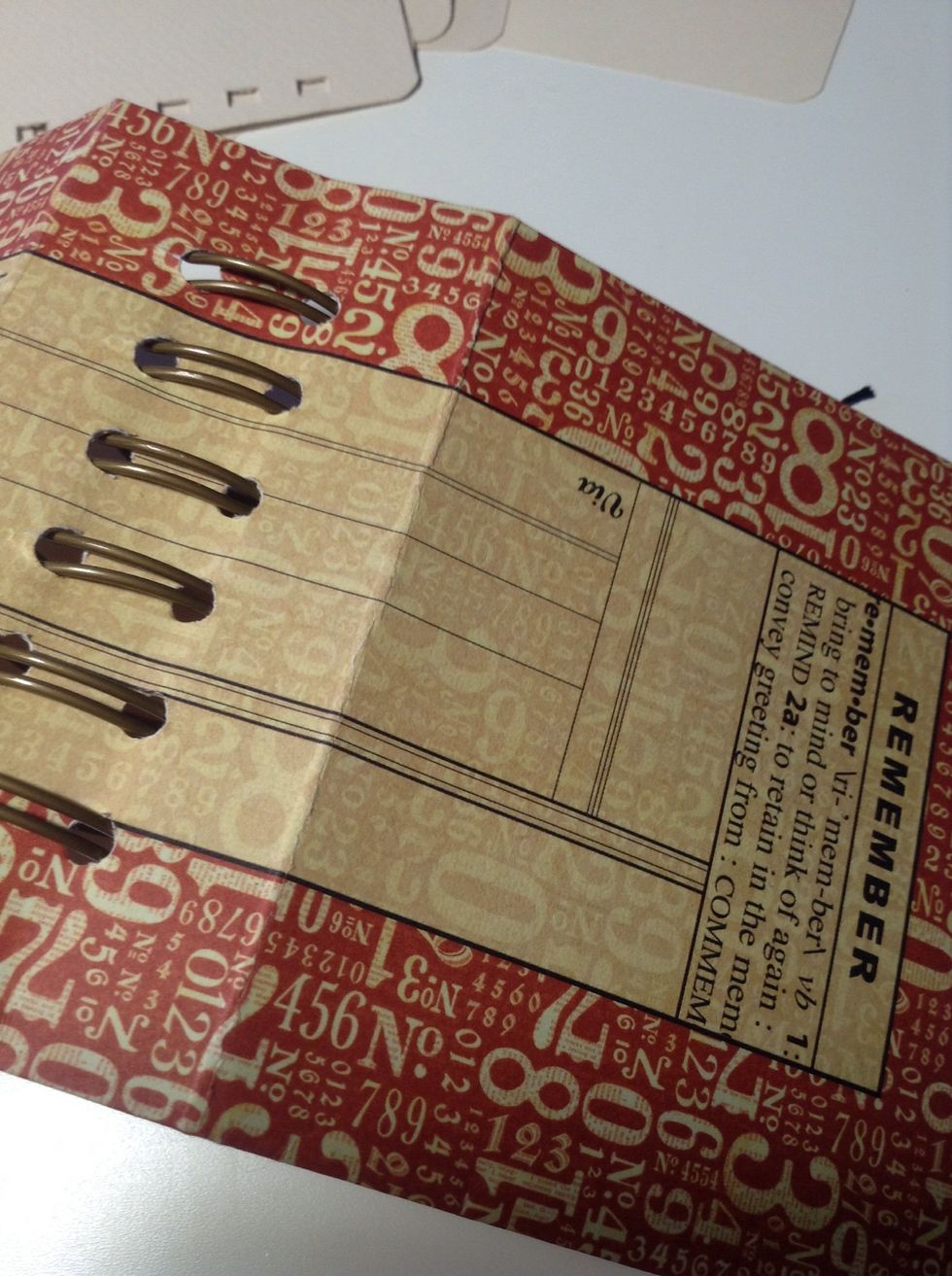 This is how the wire looks by the spine.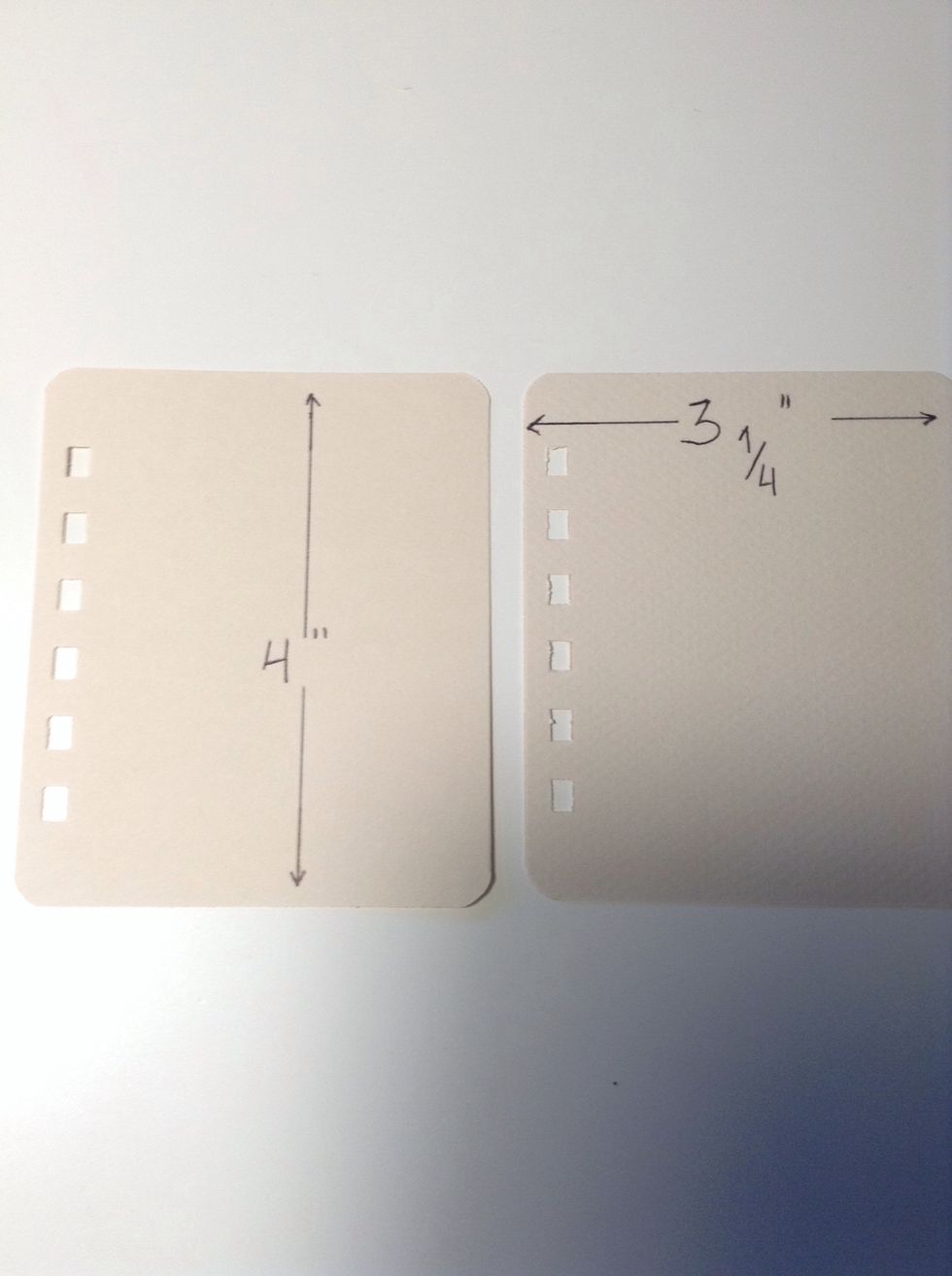 Now...Cut 48 pieces ( 4 pages per month ) of 4" x 3 1/4" cardstock, and use your hole punch to make the holes.
To make the holes in Alphabet Banner, you could chose one of the cardstock pages to mark the holes.
Mark like this.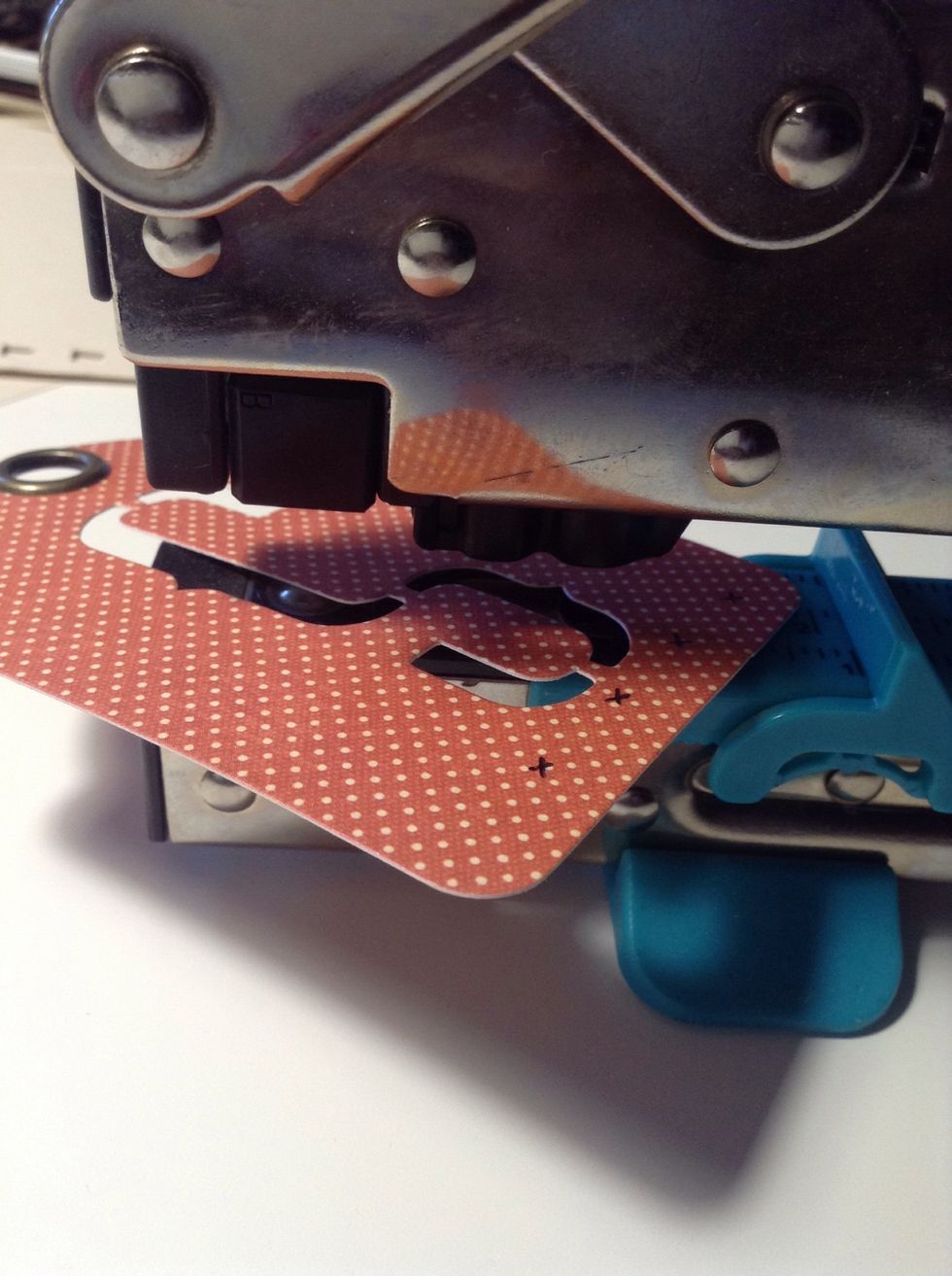 Use the hole puch to make your marked holes.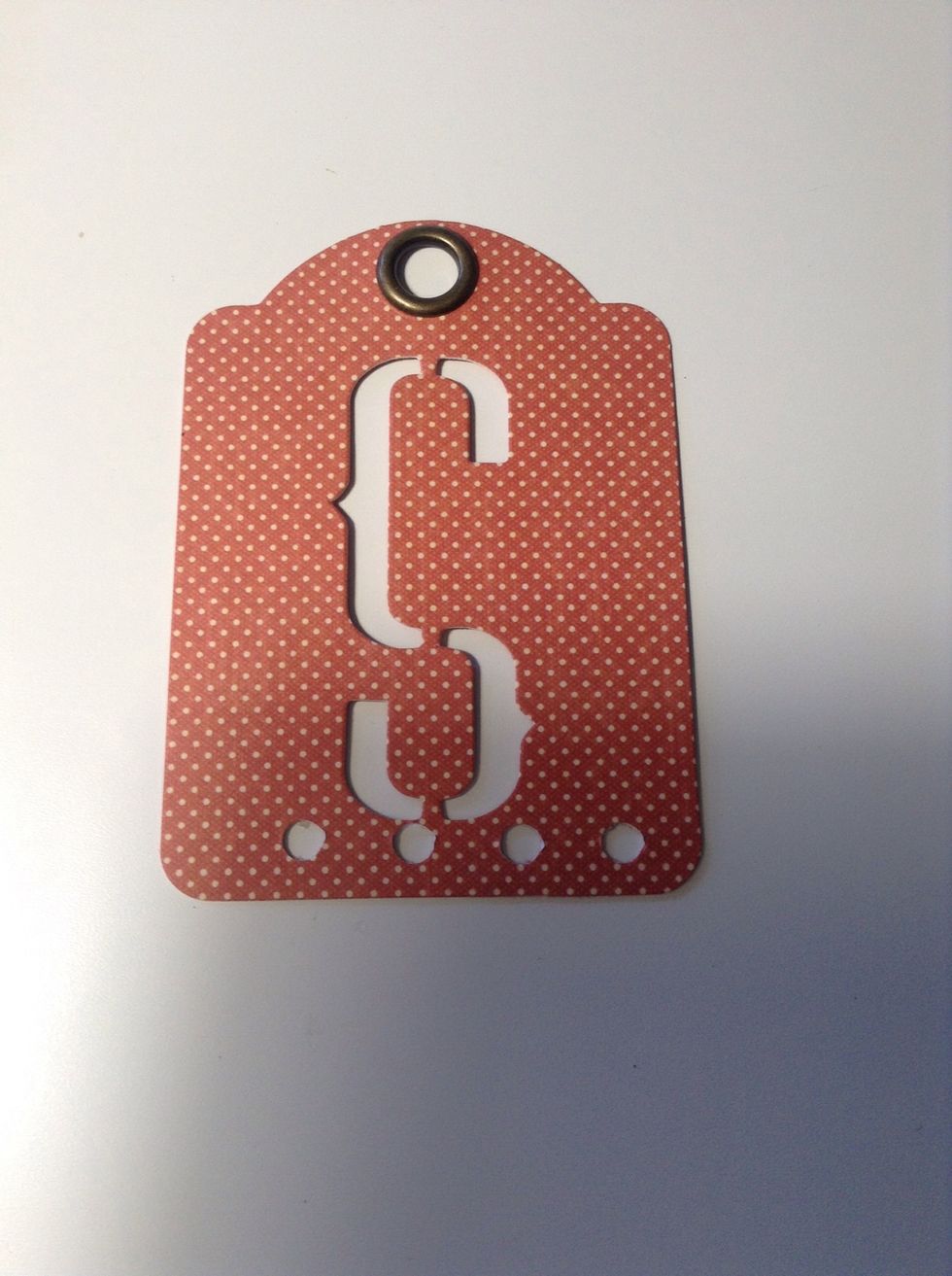 It should look like this, repeat the same action with 12 ATC Alpha Banners, the initial represents each month..one per month. ( This one will be September for example )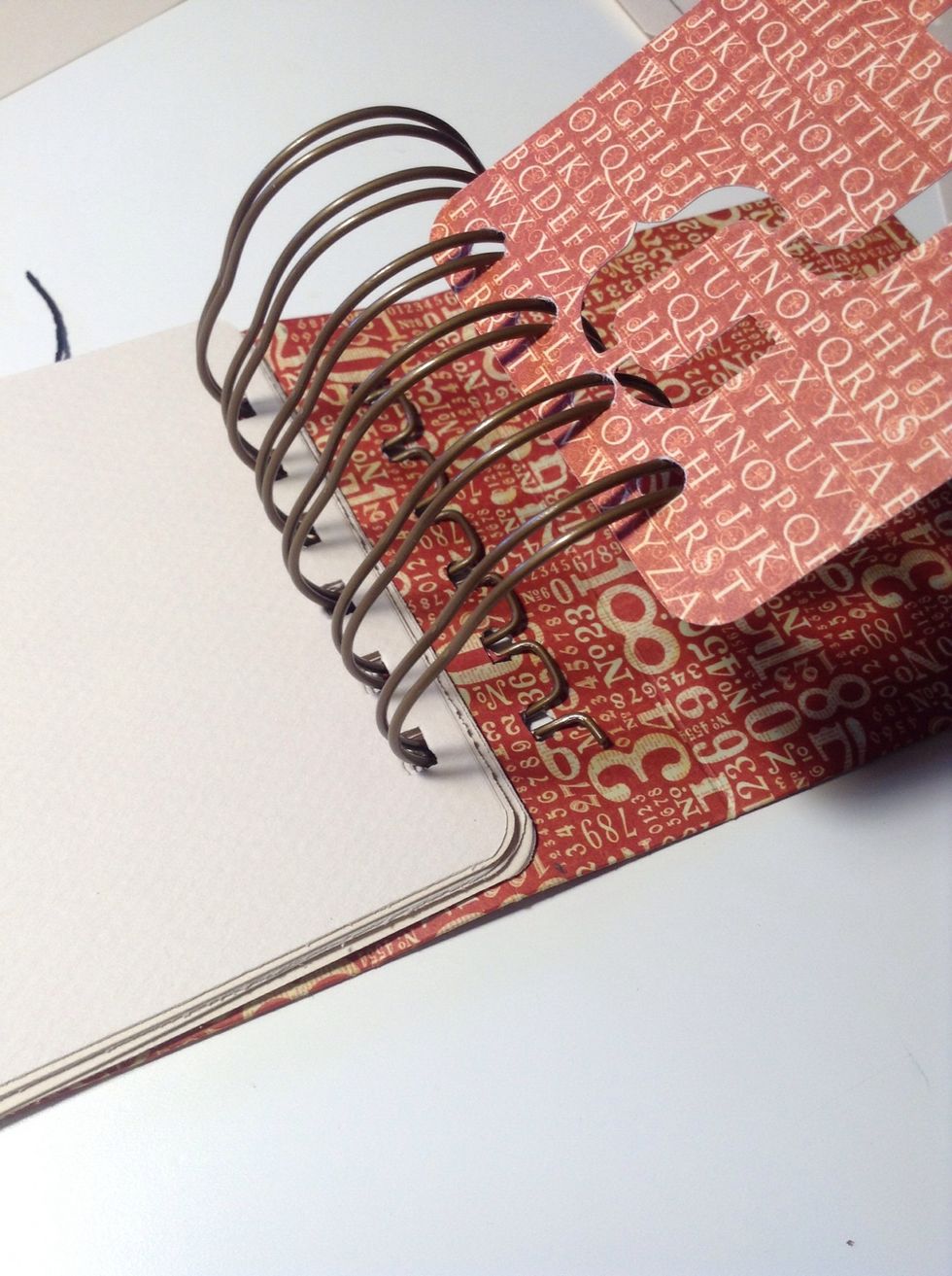 Continue placing the cardstock pages and the Alpha Banner according the months of the year.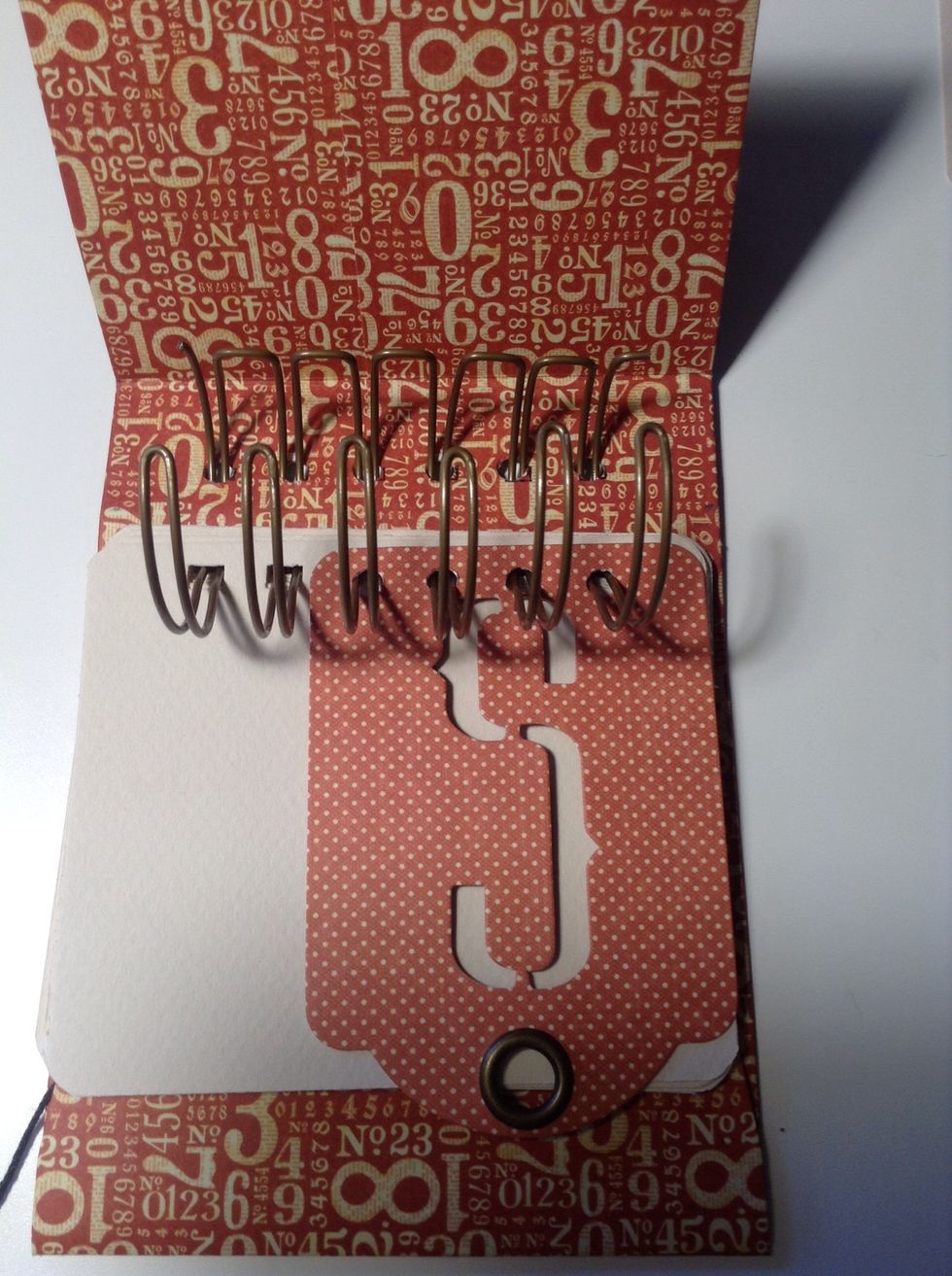 As you go along, your project should look as shown.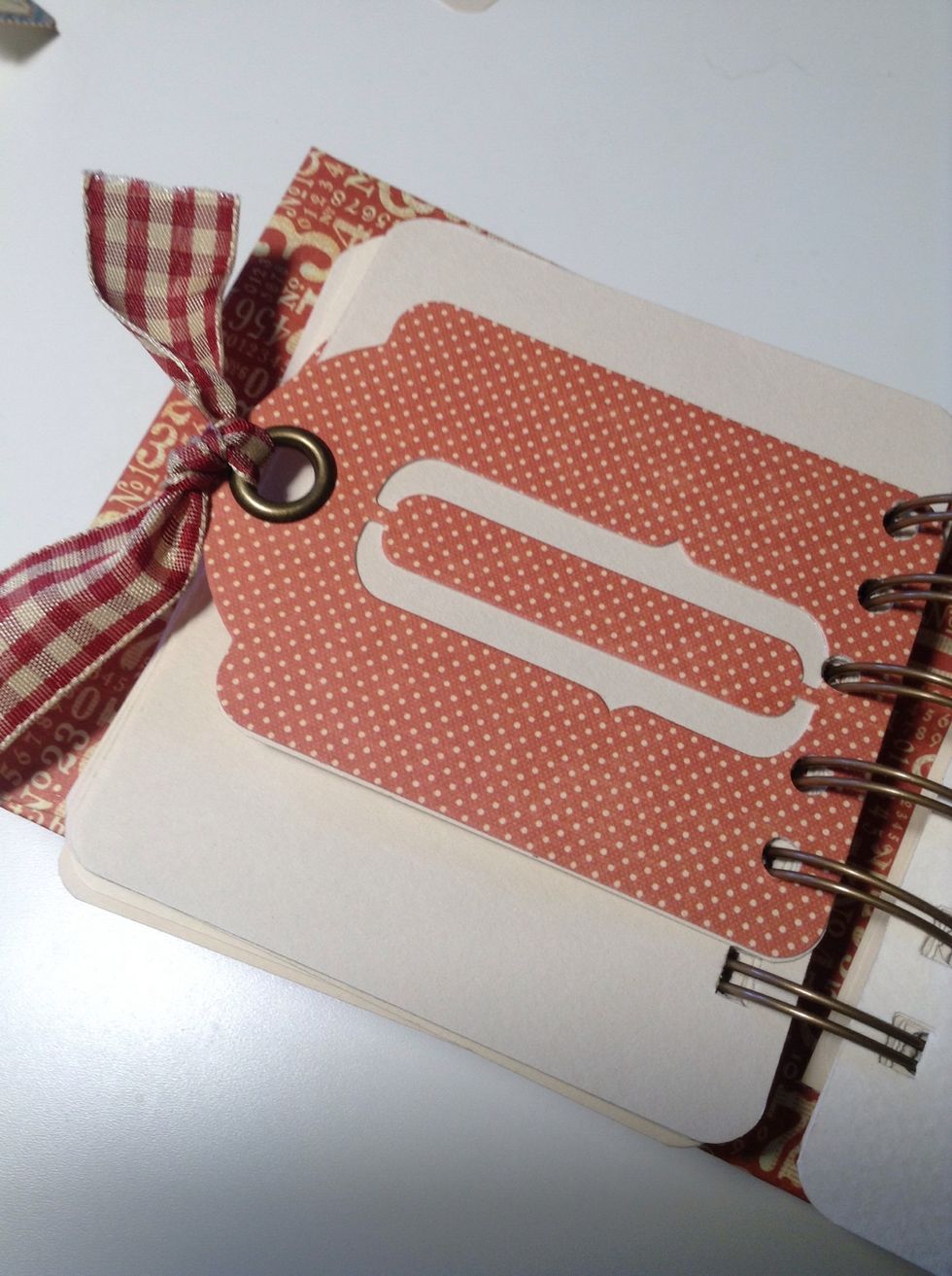 I close the wire with my hands ( it is easier for me ) And now ready to be decorated with some pieces of ribbon.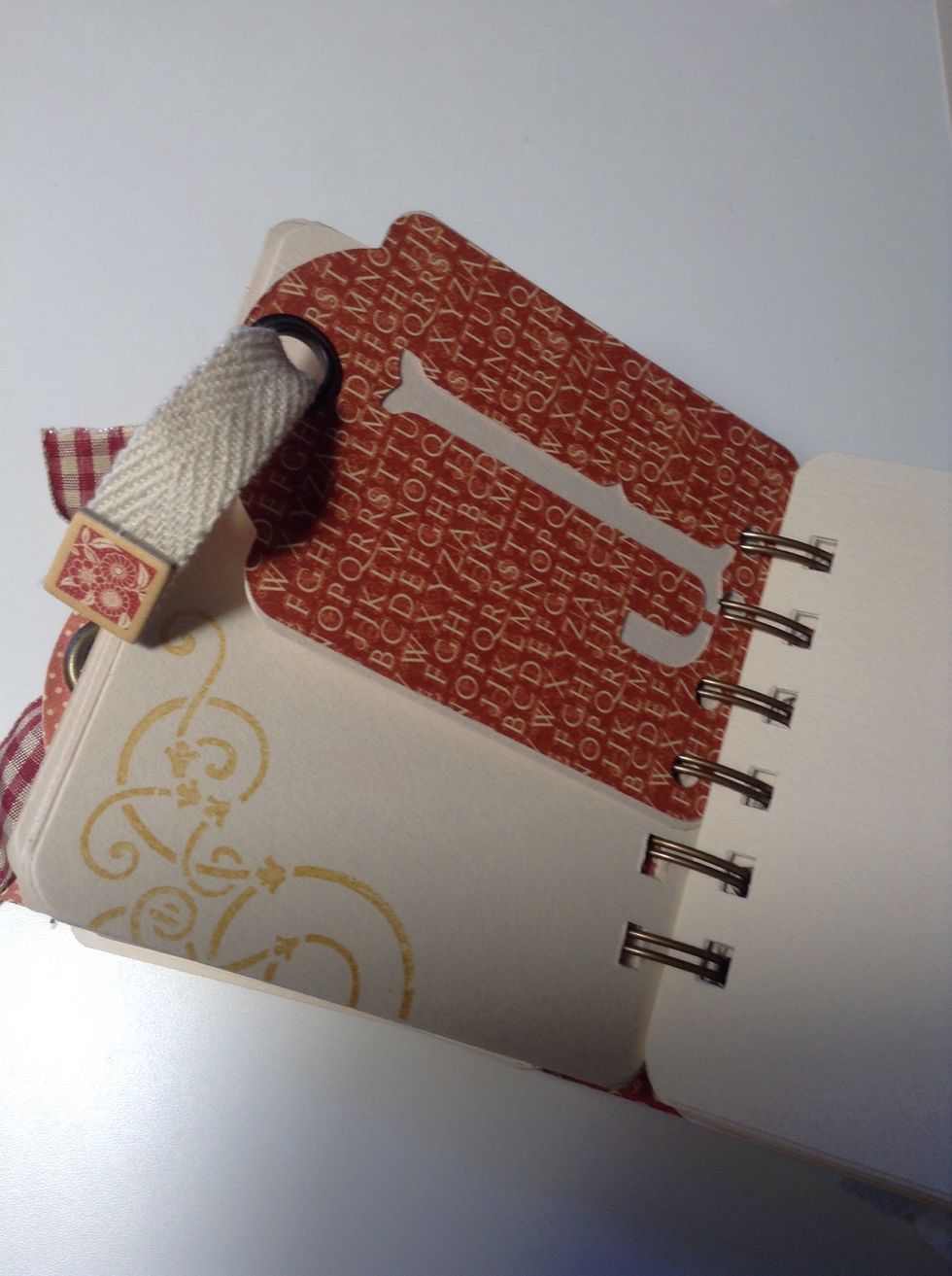 Use stamps and some chipboards if you want to personalize your pages.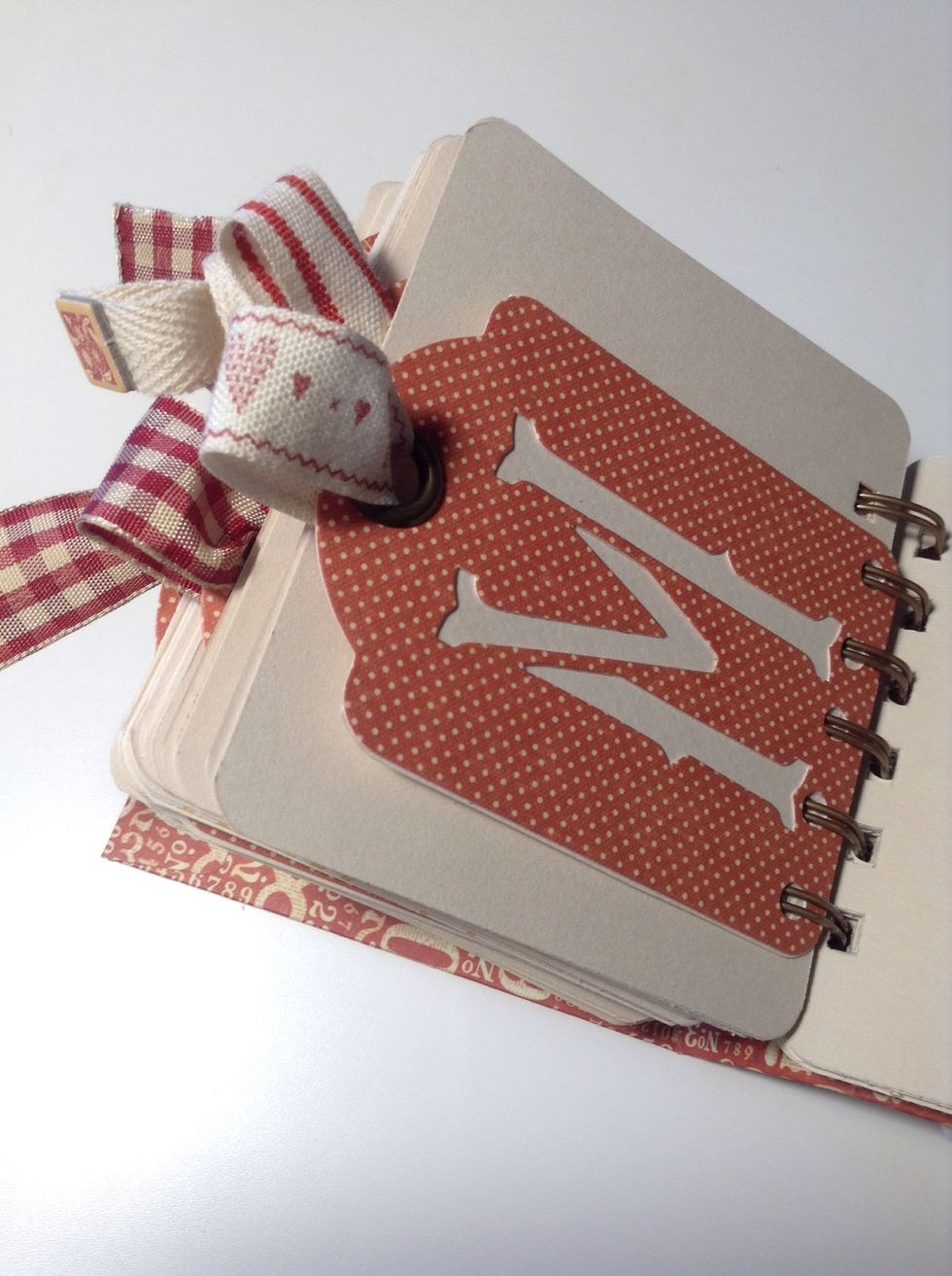 This will be May Month...by example.
You can add some ATC Policy Envelopes to keep small treasures...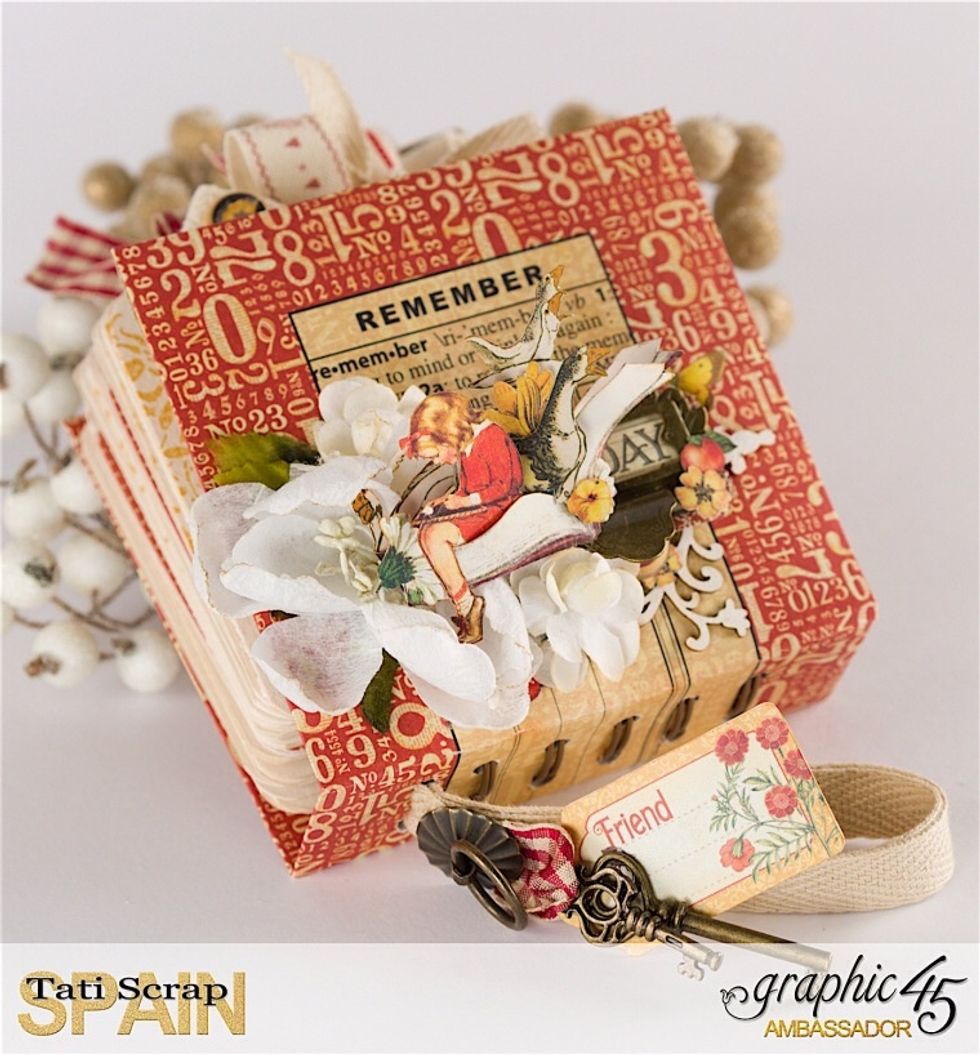 Use you favorite Graphic 45 collection to personalize your project.
Put some piece of ribbon in wire, with G45 metal keys and chipboard and....here my mini album finished!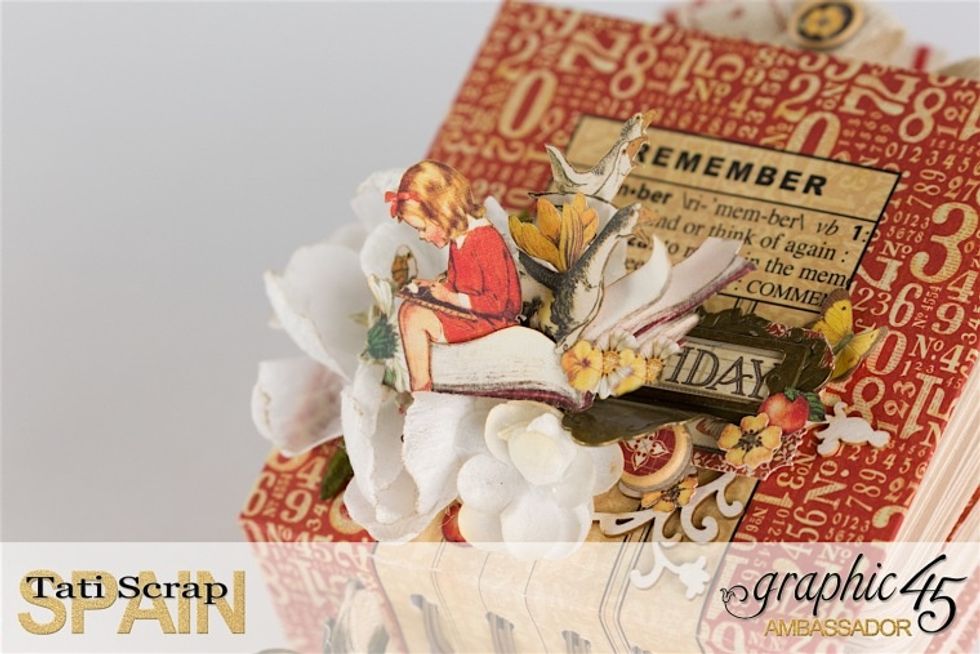 Love the new Graphic 45 staples! They have so many incredible uses..This one will be to keep my especial dates...... An yours? Enjoy. www.tatiscrap.com
Graphic 45 Policy Envelopes- Large Red
Alpha Banner- ATC Red
Graphic 45 Policy Envelopes- ATC
Graphic 45 Ornate Metal Keys
Graphic 45 Ornate Metal Label Holder
Graphic 45 Children's Hour papers & Chipboard
Ivory cardstock
Wire
Ribbon & Flowers