How to create a mini album with tags by luciana warnowski
Create a Mini Album With Tags by Luciana Warnowski
13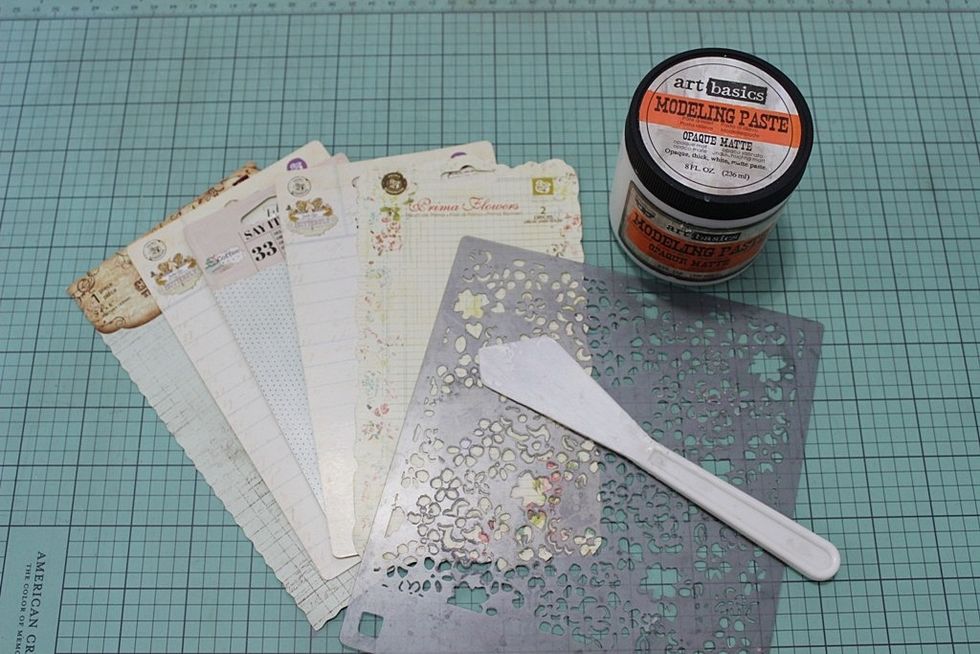 Separate some tags from packaging, and apply a layer of modeling paste with a stencil.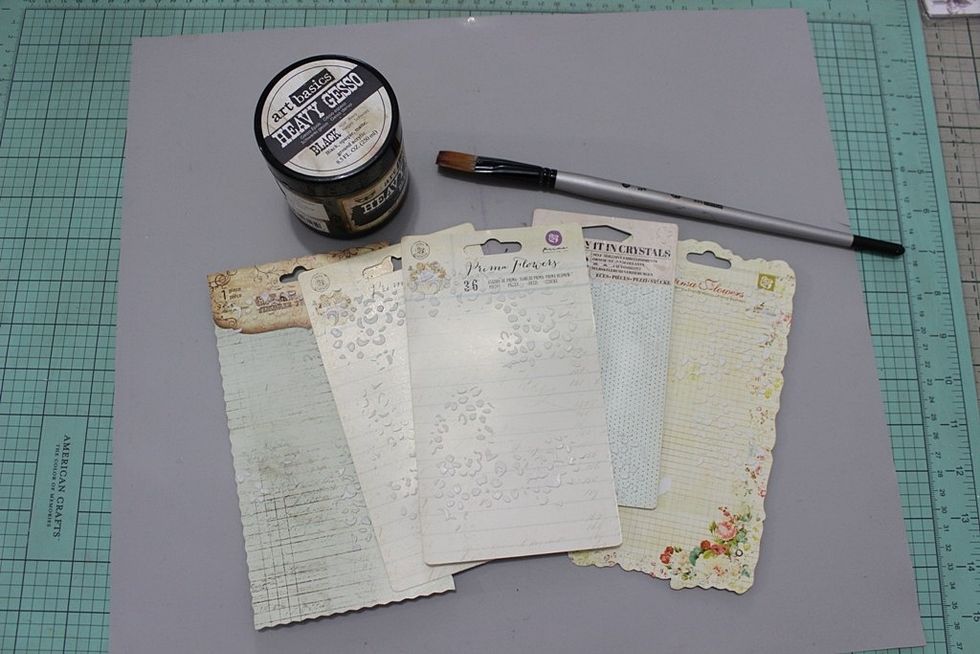 Apply black gesso on both sides of the tags.
Draw on all edges with white gel pen.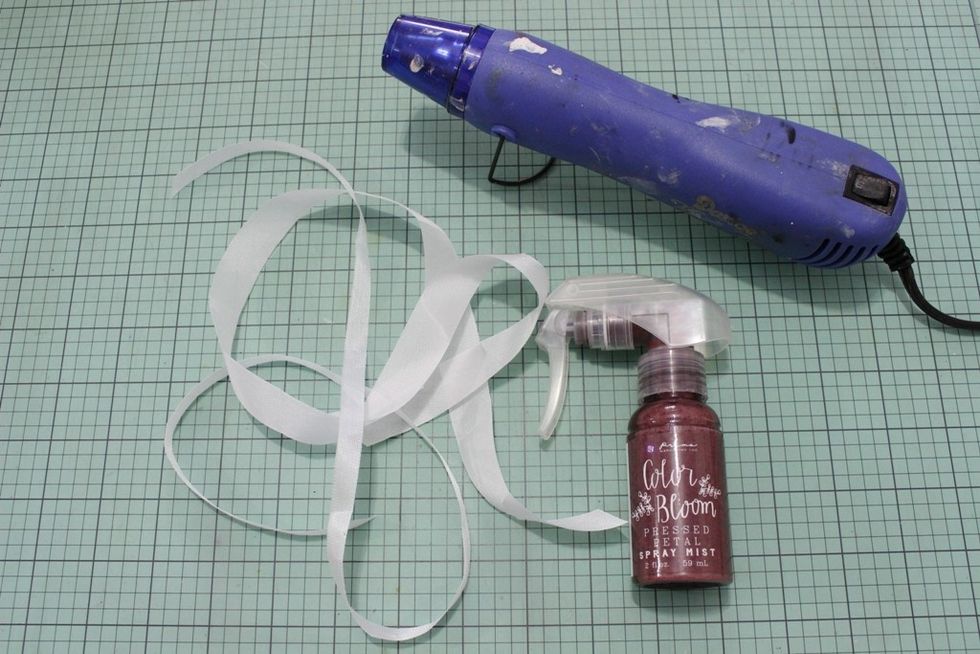 Paint the ribbon with Color Bloom spray.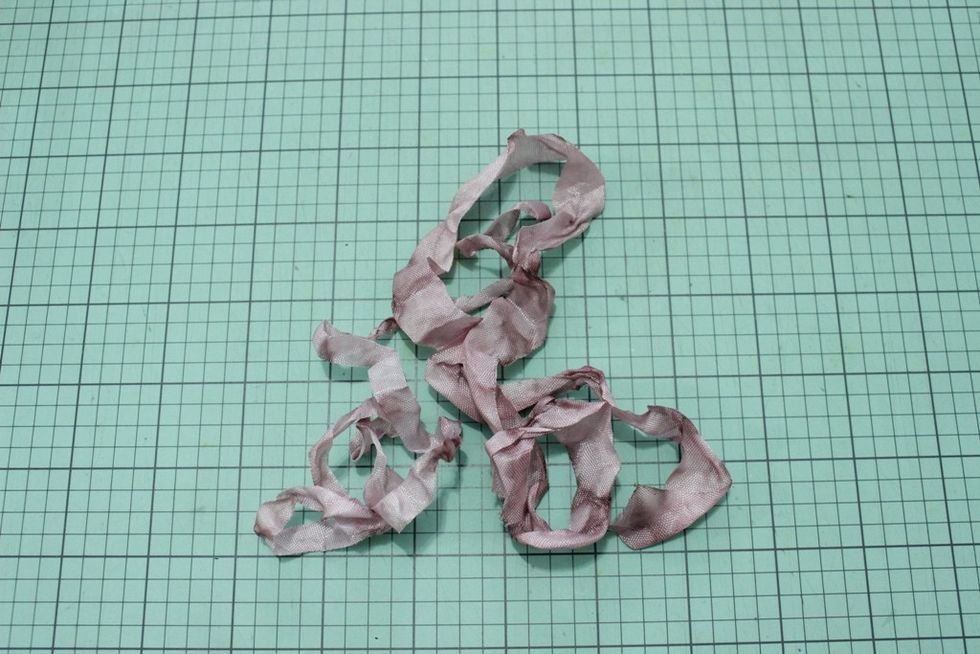 Dry the tape while kneading with your hands.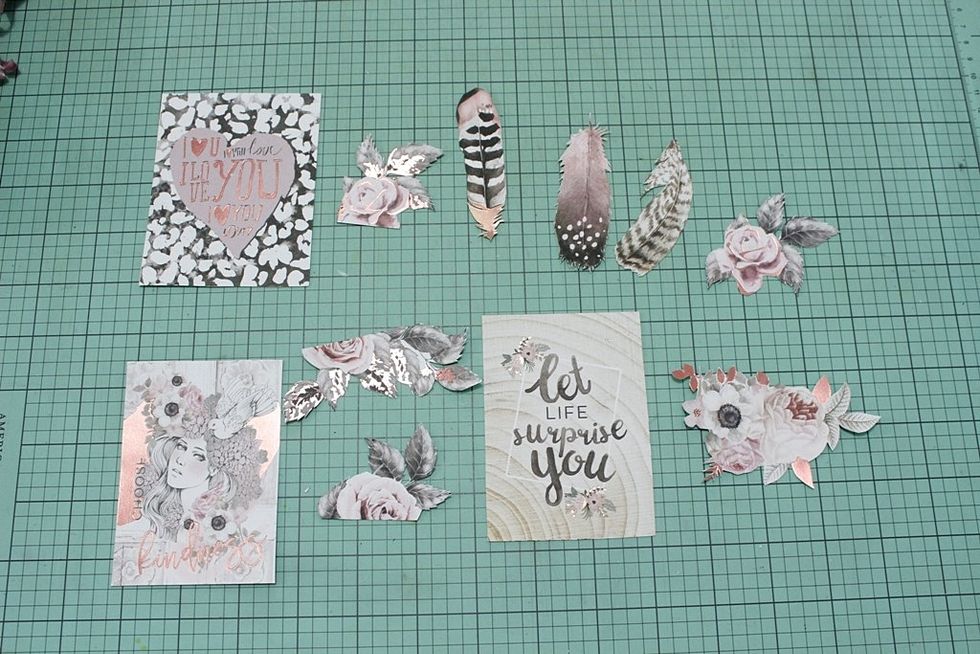 Cut out some images from the papers as shown in the photo.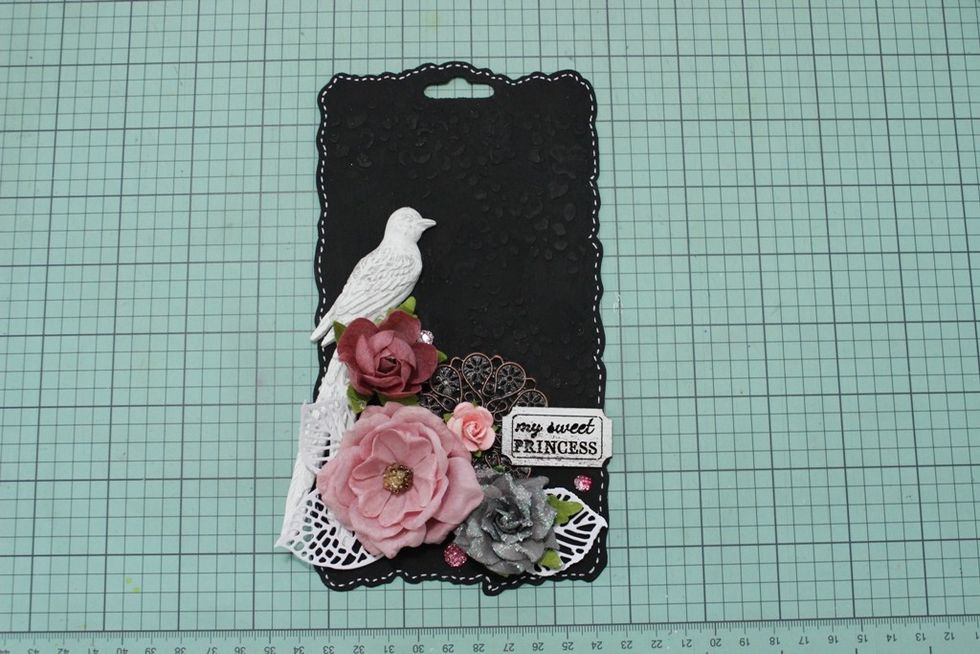 Decorate the album cover with various flowers and embellishments.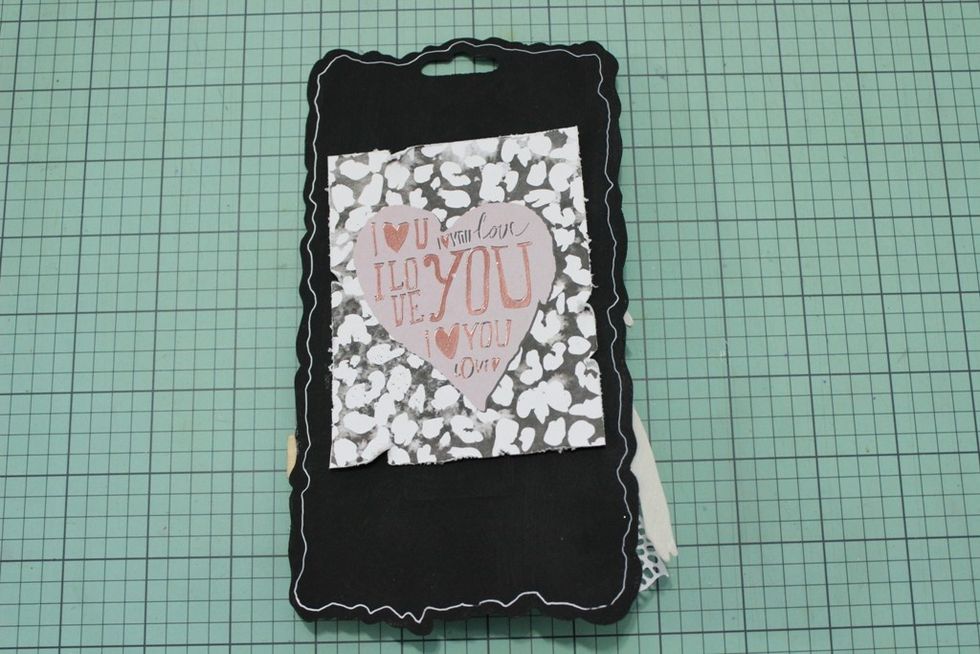 Use a cut tag to decorate the back of the cover.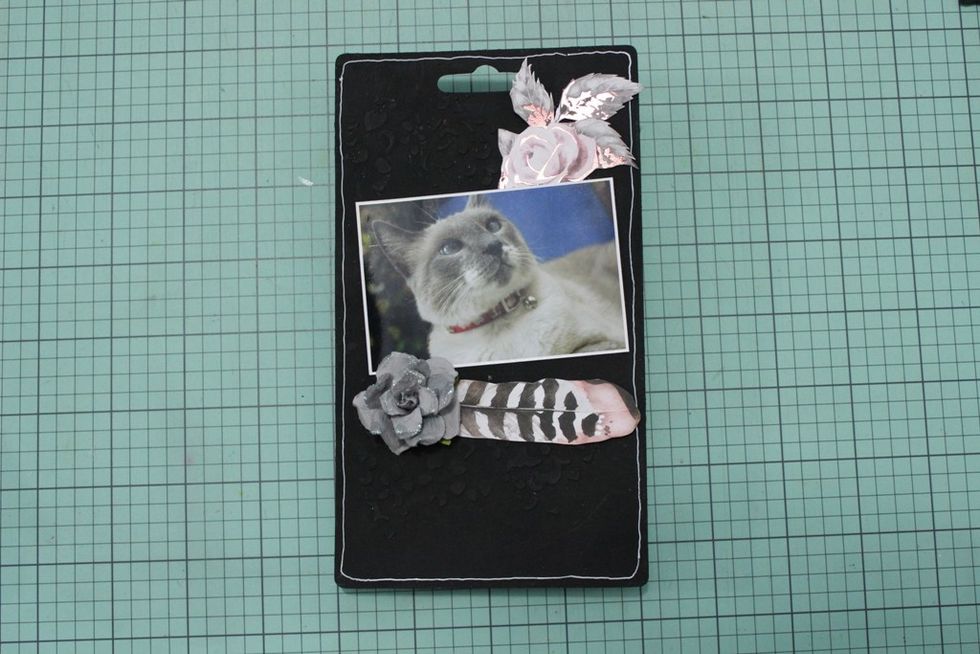 Use some cutouts to decorate.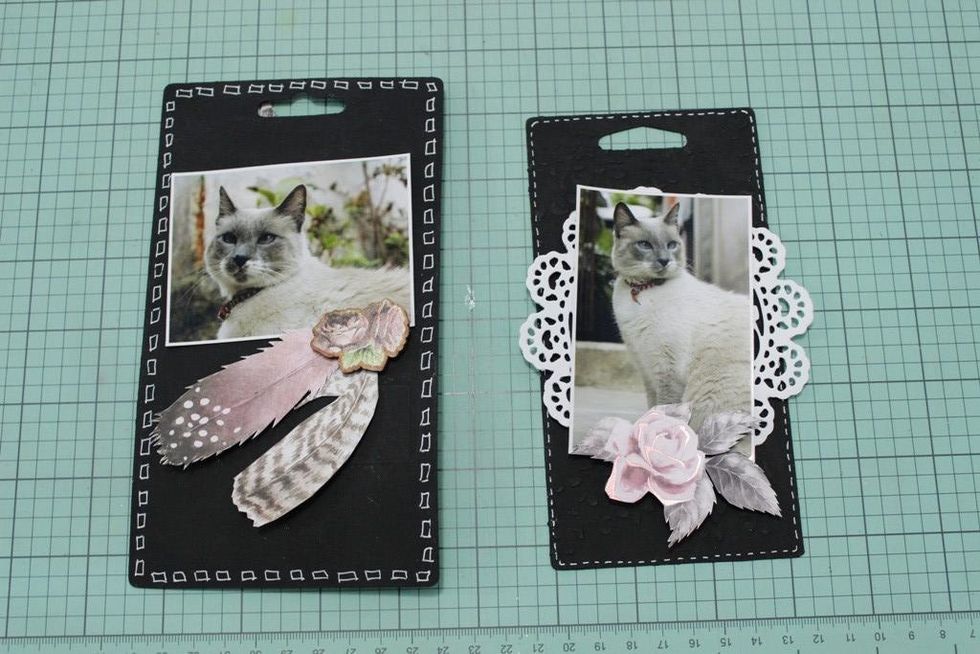 Decorate with some cutouts and doile.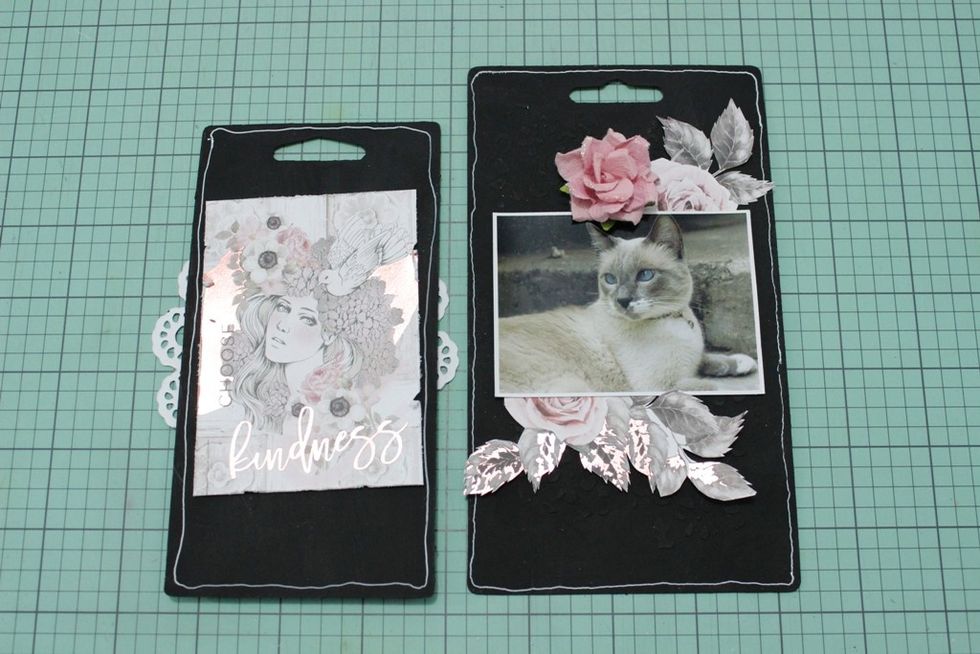 For this pages use one more tag, one doile and cutouts!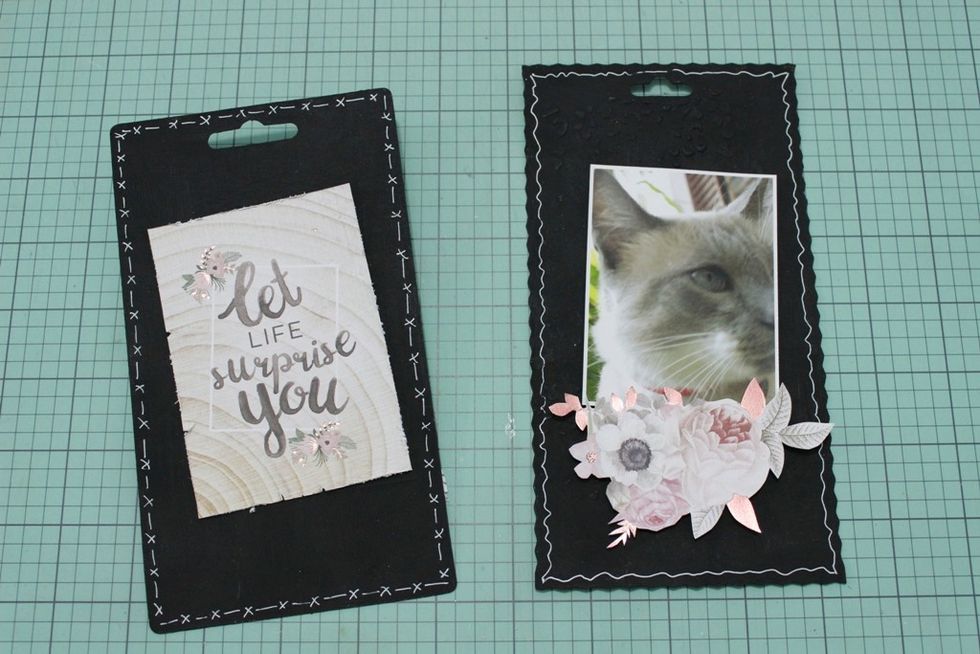 Finish with the tag and flowers!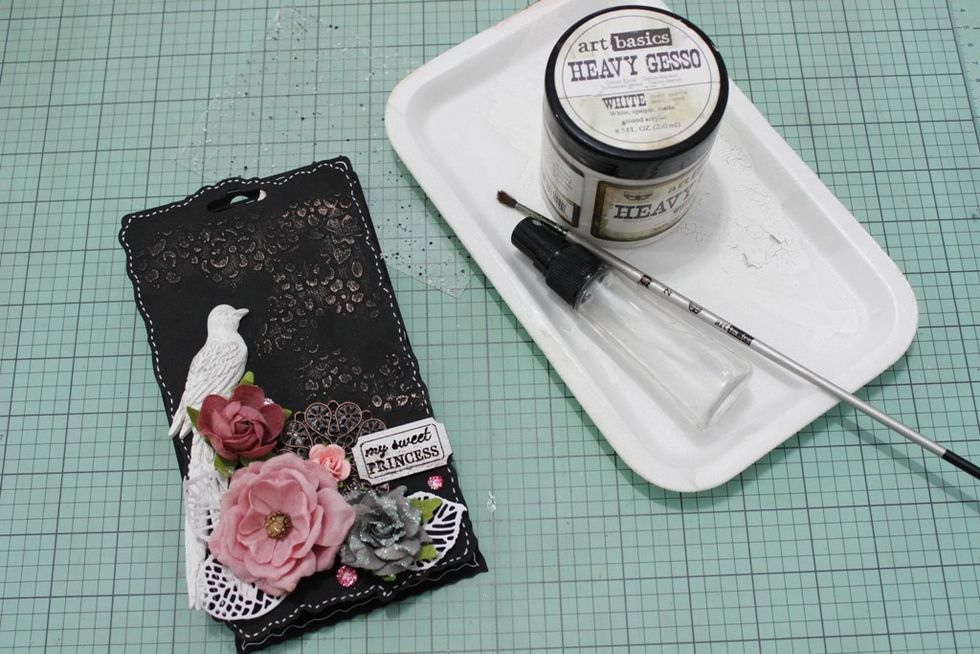 Apply wax to reliefs on all pages. Make splashes with white plaster and spray water. Apply with a brush.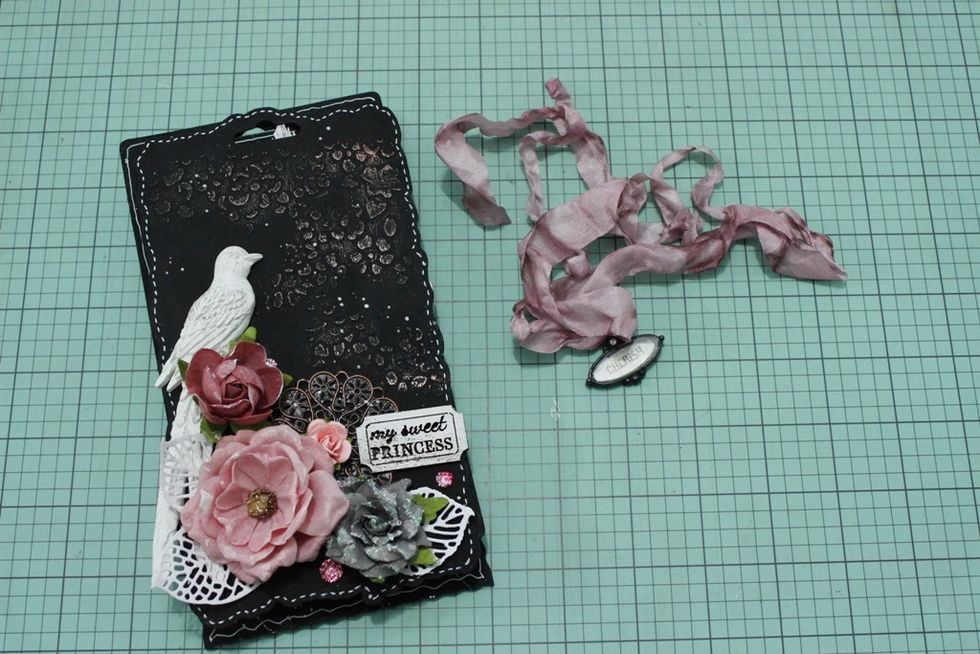 Place the ribbon with a pendant across all pages.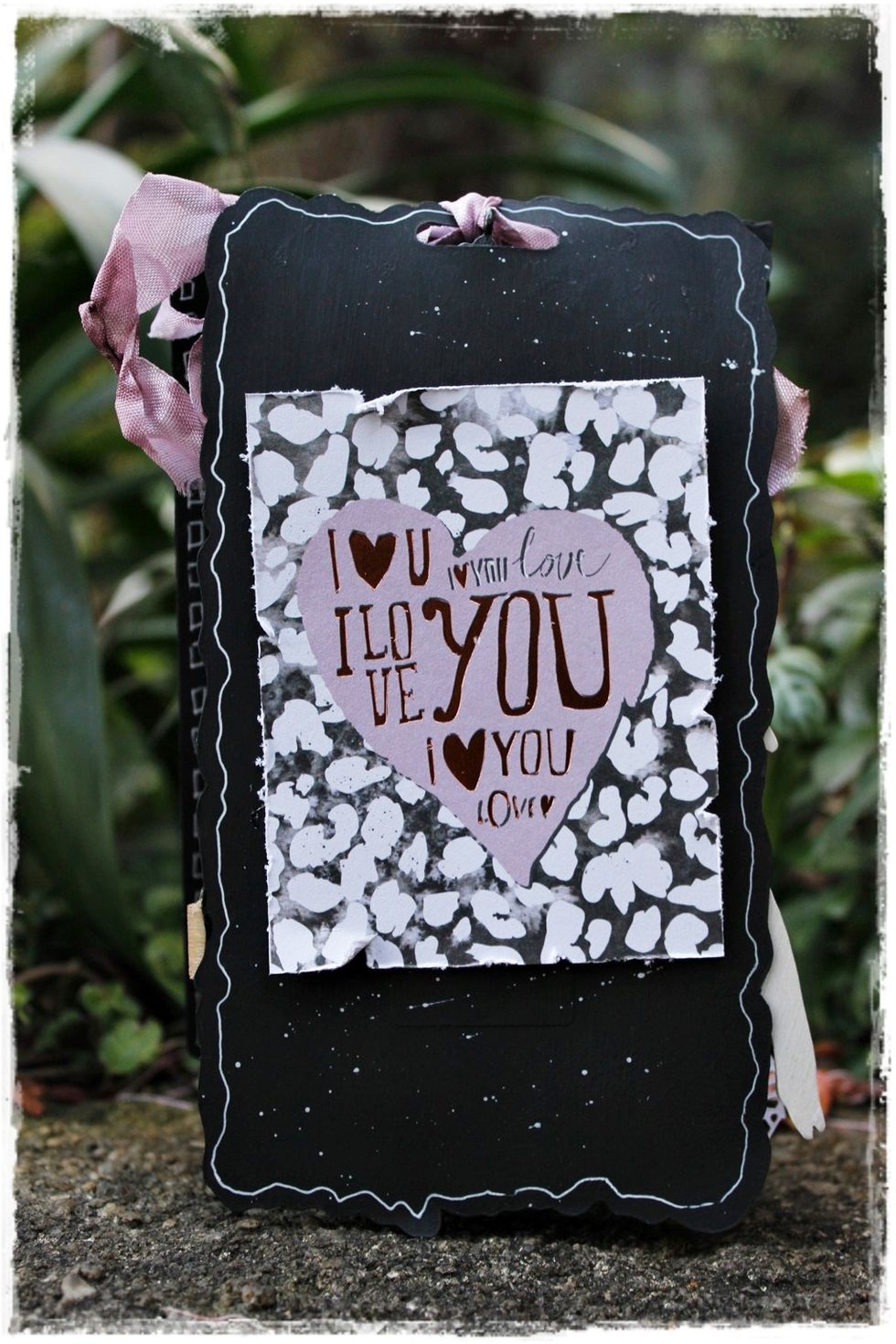 More page details.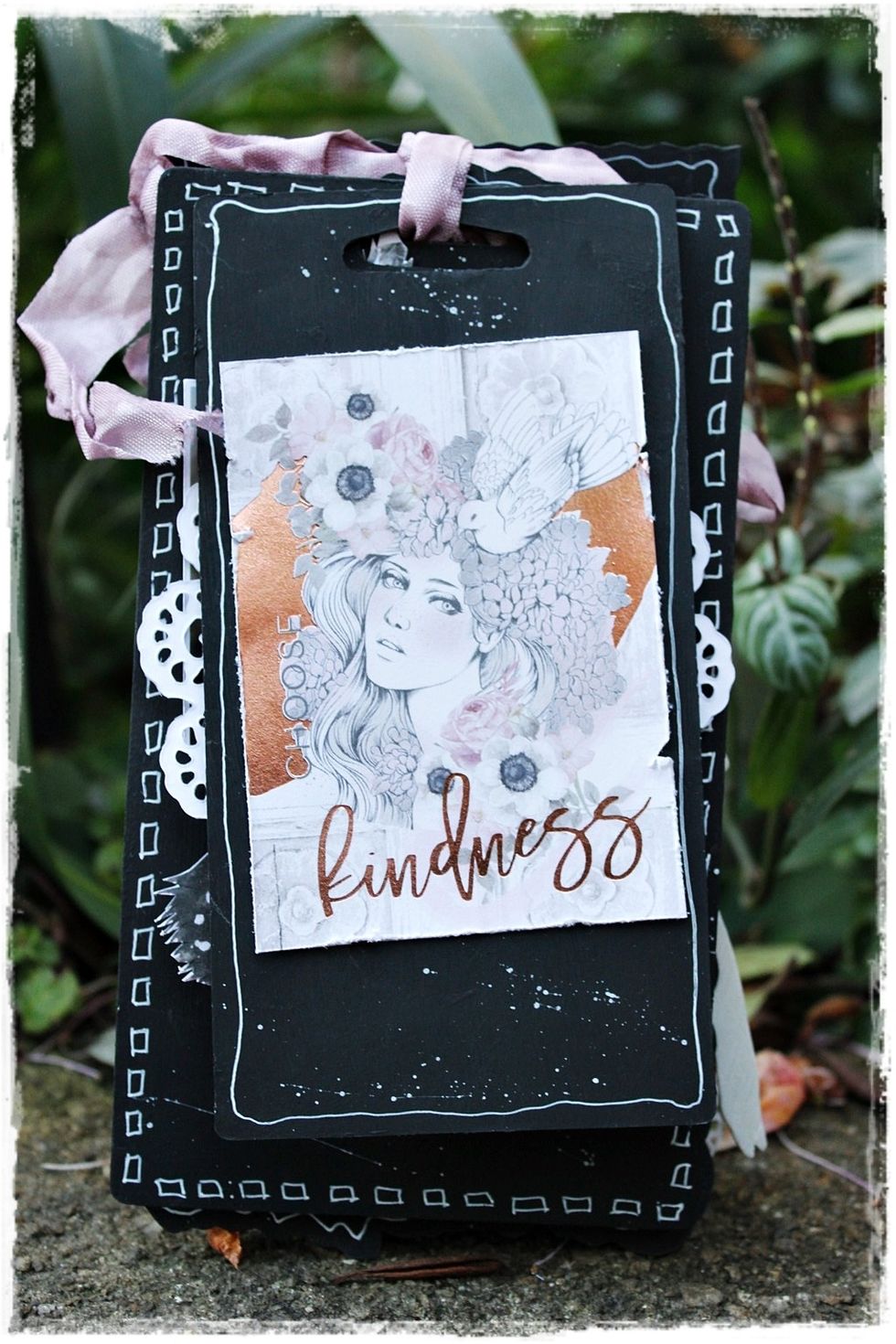 1.0 Paper Rose Dreams RQ Collection #847999
1.0 Paper Greateful Heart RQ Collection #848002
1.0 Paper Grace RQ Collection #848033
5.0 Tags
1.0 Antique Brilliance Fire Ruby #964306
1.0 Artisan Tape 1/4 #990862
1.0 Parisian Lace Dies #584047
4.0 Forest Leaves Dies #584092
1.0 Heavy Gesso White #961442
1.0 Heavy Gesso Black #961459
1.0 Modeling Paste #961411
1.0 Color Bloom Pressed Petal #573881
1.0 Shabby Chic Treasures Birds #892470
1.0 Mechanicals Flowers #962395
1.0 Flower Rose Quarts #595036
1.0 Flower Wild Free #594558
1.0 Vintage Trinkets #554279
1.0 Siic Love Clippings #992170
1.0 Wander Flower Wild Free Collection #594664
2.0 Fabric Tape
1.0 Wood Variety Garden Fable #579562
1.0 White gel pen
2.0 Brushes
1.0 Heat Tool
Prima Marketing
Prima Marketing, Inc. is an established leader in flower embellishments in the scrapbooking and crafting industries!