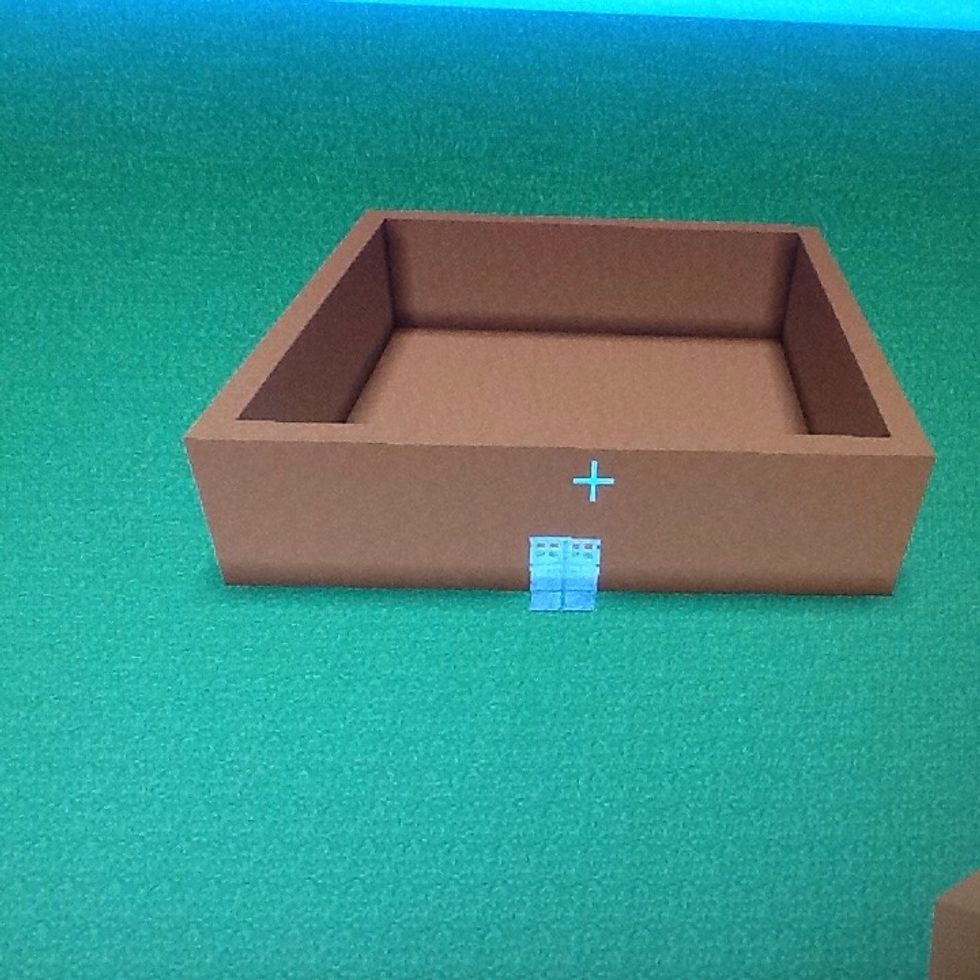 First get any king of block and build 20 by 20 and 5 high. Place doors on any side. Brake the floor and place any block down.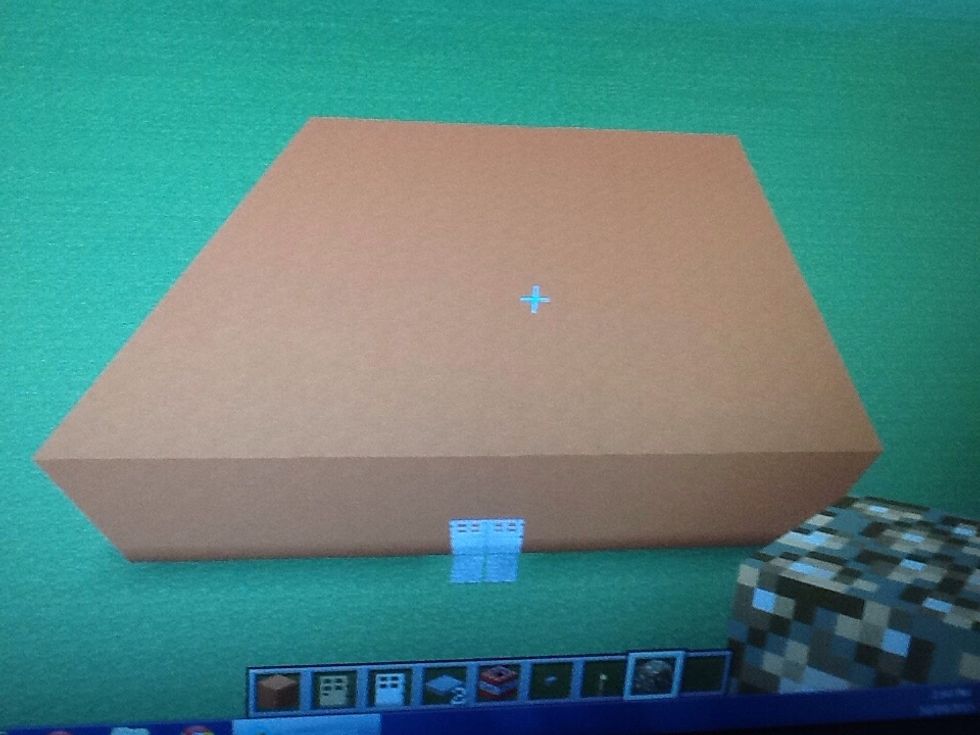 Next place any block to create the roof.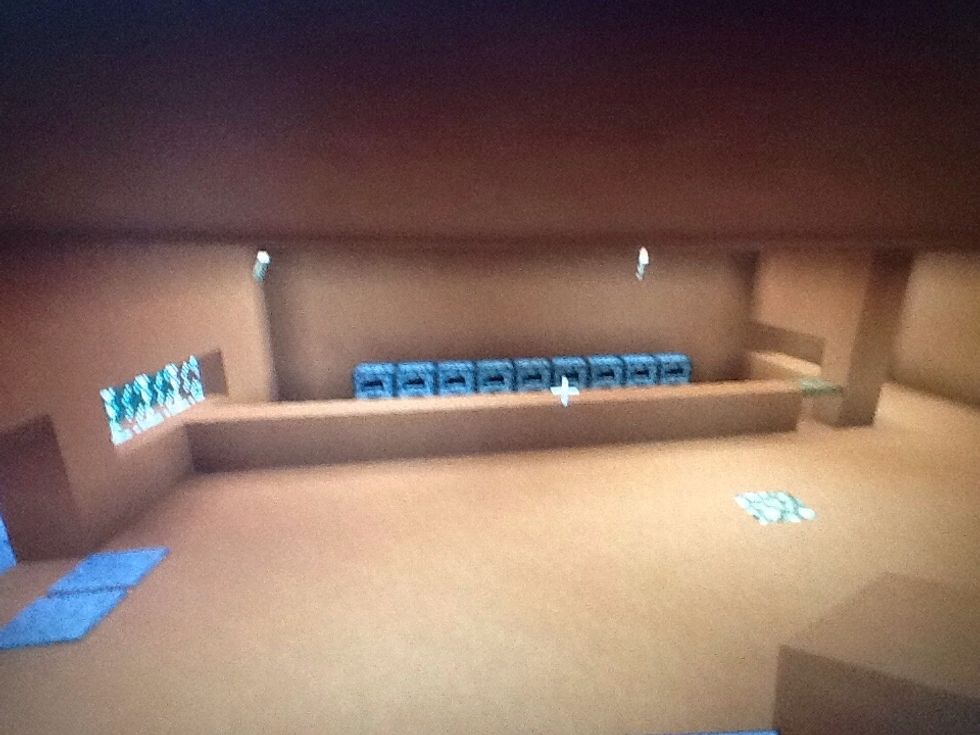 After make a counter on the side of the counter have a little section with a hole place furnaces on the ground.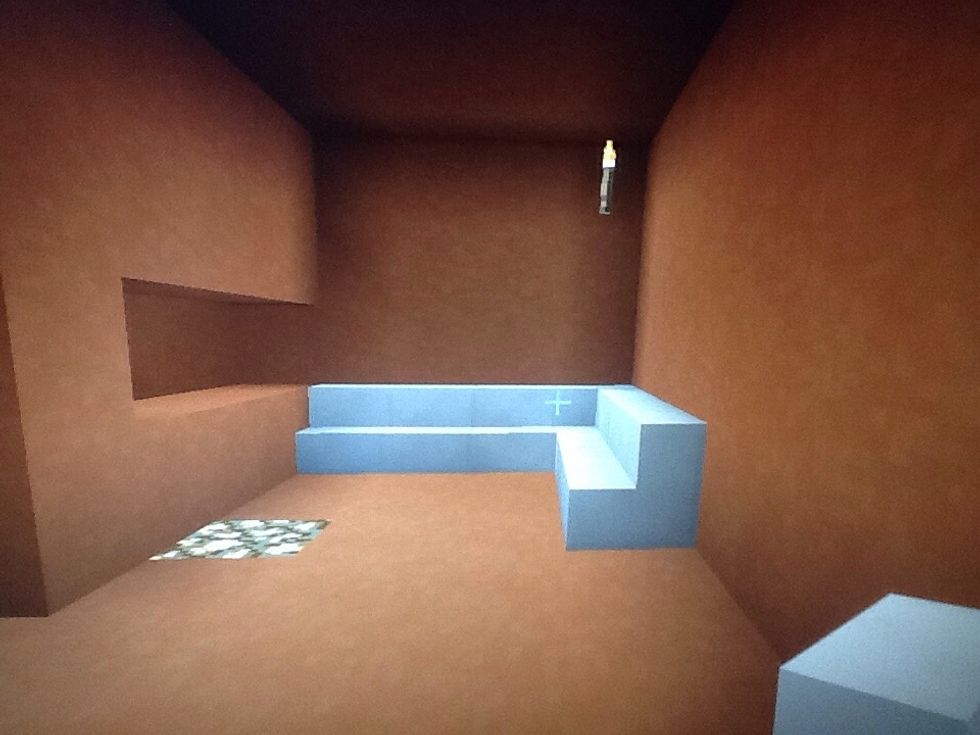 Next in that little section place stairs on the floor.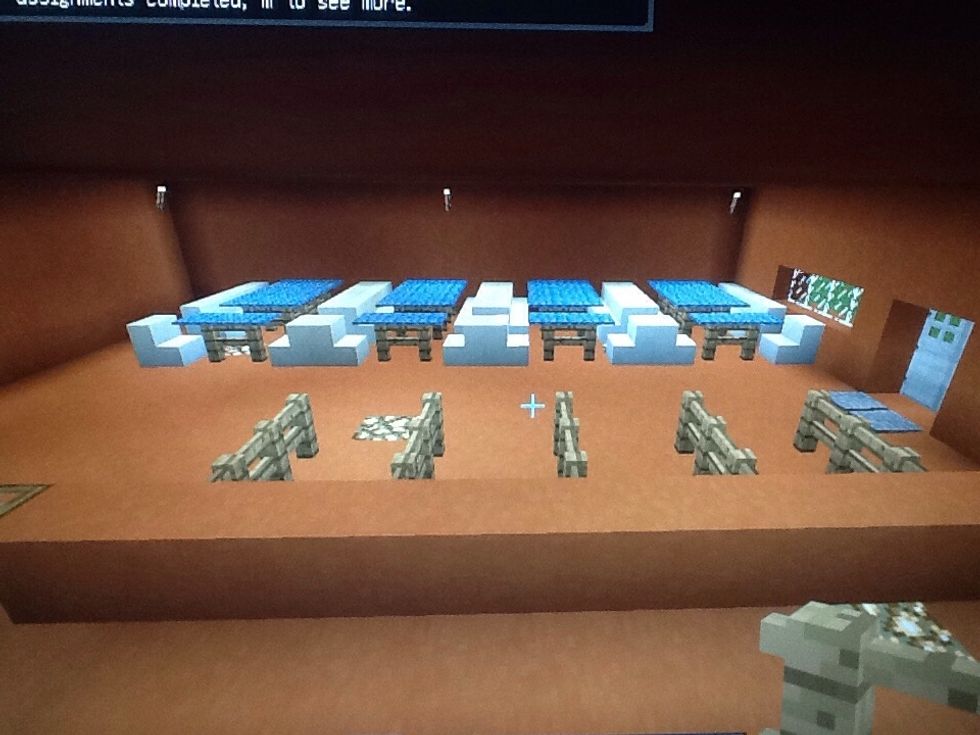 Next make the tables place stairs and fences one the ground with carpet on the fence.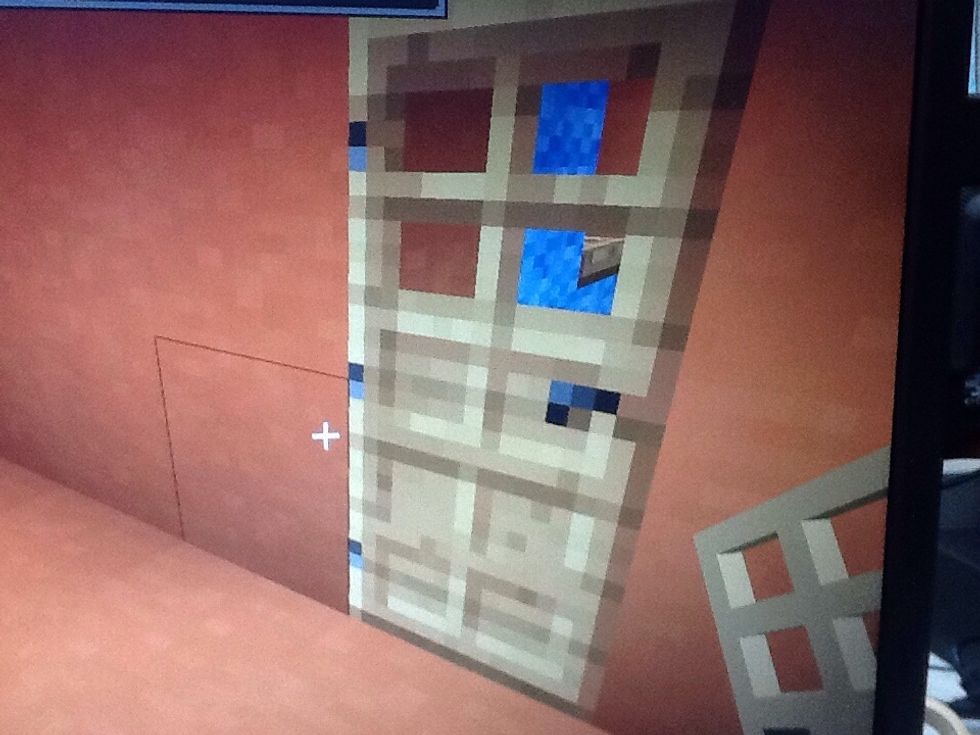 Place a door in the wall any were for the toilet.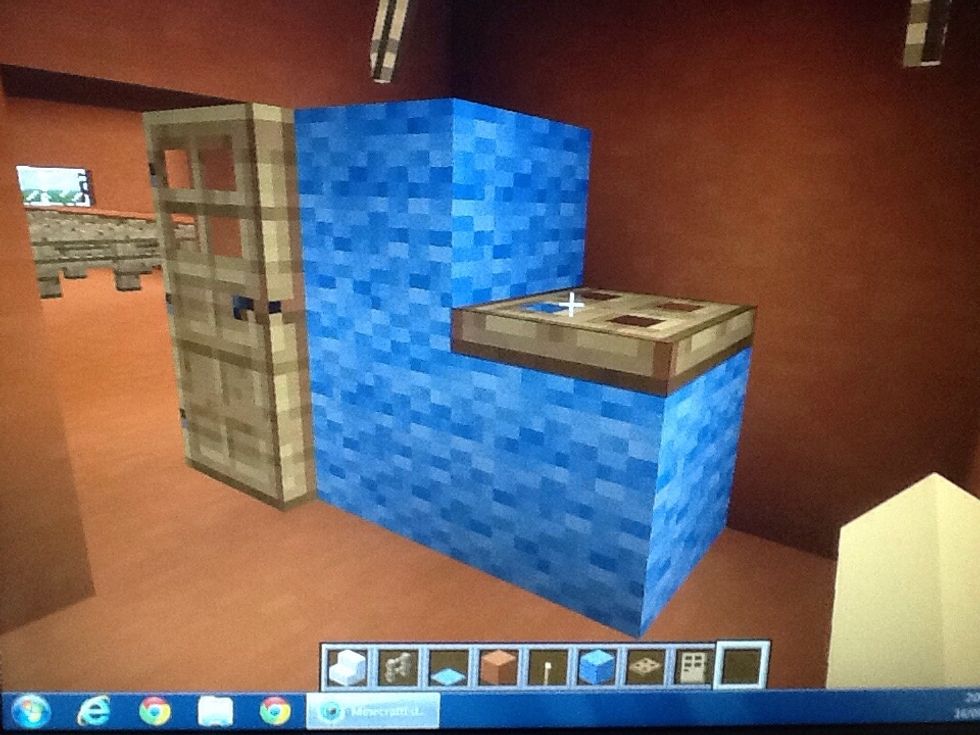 Lastly make the toilet.
Any king of block
Furnace
Stair
Carpet
Fence
Door