How to create a "milestone" book for someone special
I just made this for my daughter's graduation but it's also great for special birthdays, weddings, anniversaries, quinceñeras, or other special occasions.
67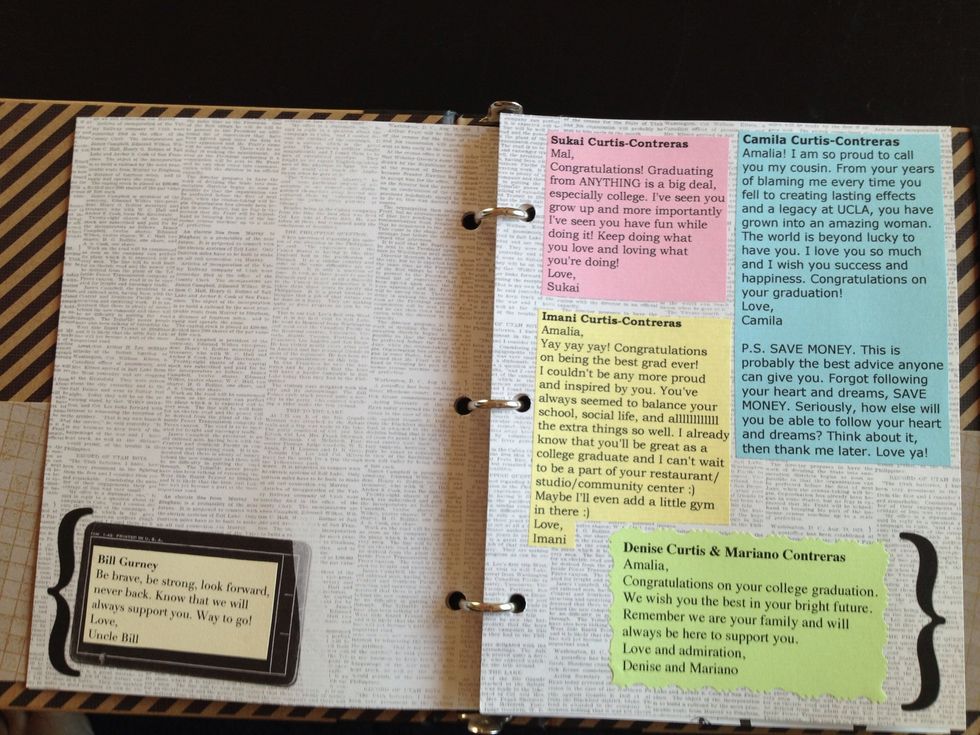 This is a guide to create a book containing greetings, congratulations, words of advice and encouragement, well wishes, messages, etc. from family and friends across the country and even the world.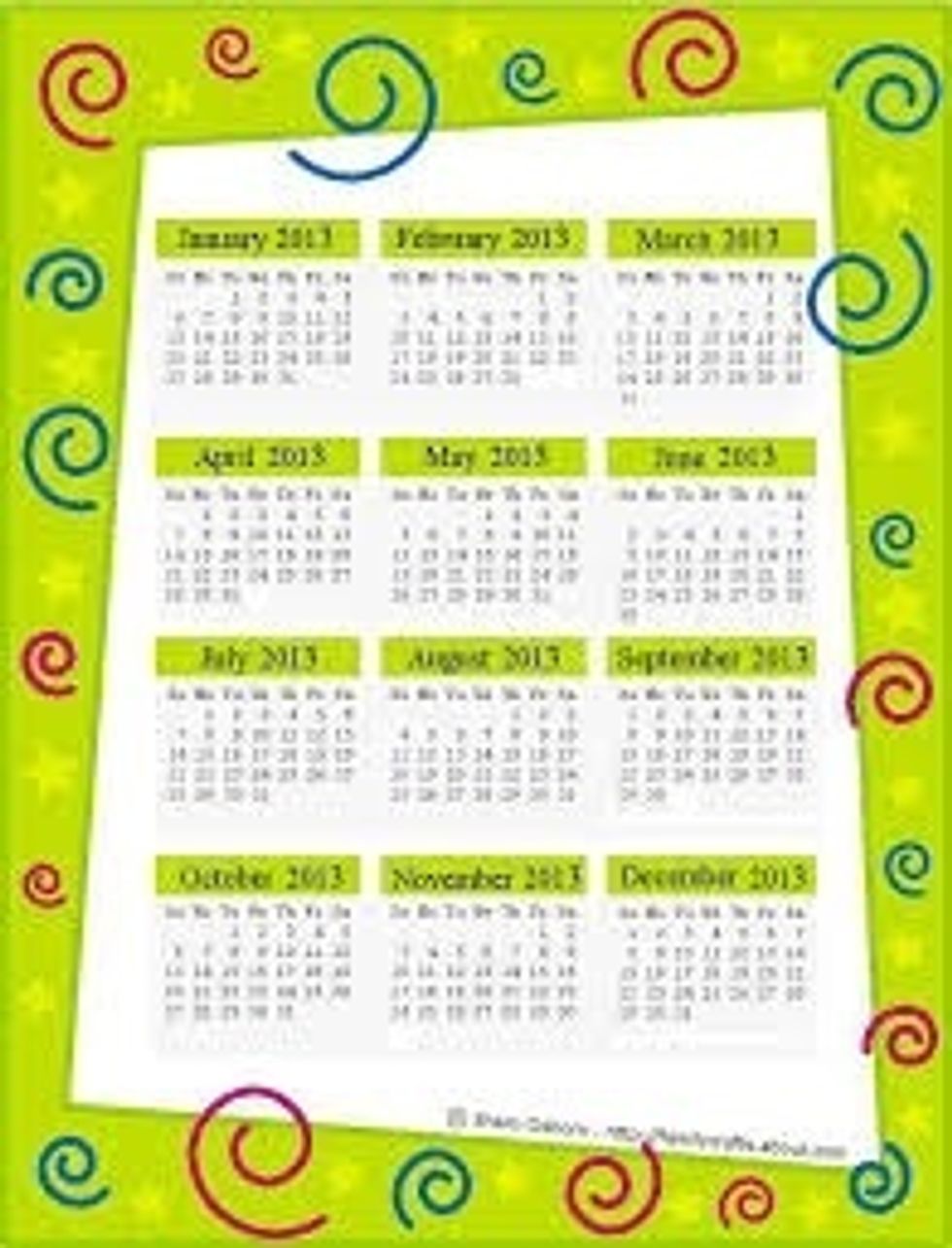 You'll want to start this project at least a month or two before the date you want to give it to that special someone. Add more time if it needs to mailed.
Once you've decided the person and the occasion, send out an email to all the people you want to include - family, friends, co-workers, fellow students, neighbors, folks at your place of worship, etc.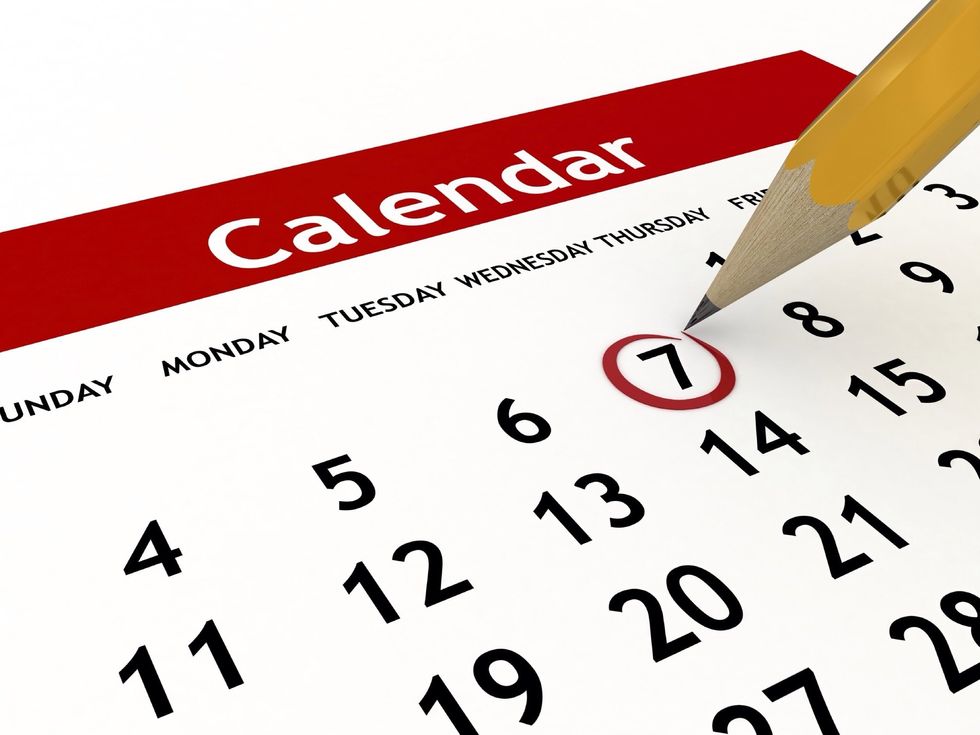 Give folks a deadline for when they need to send you their messages but pad the date because some will be late and you want to give yourself enough time to put it all together.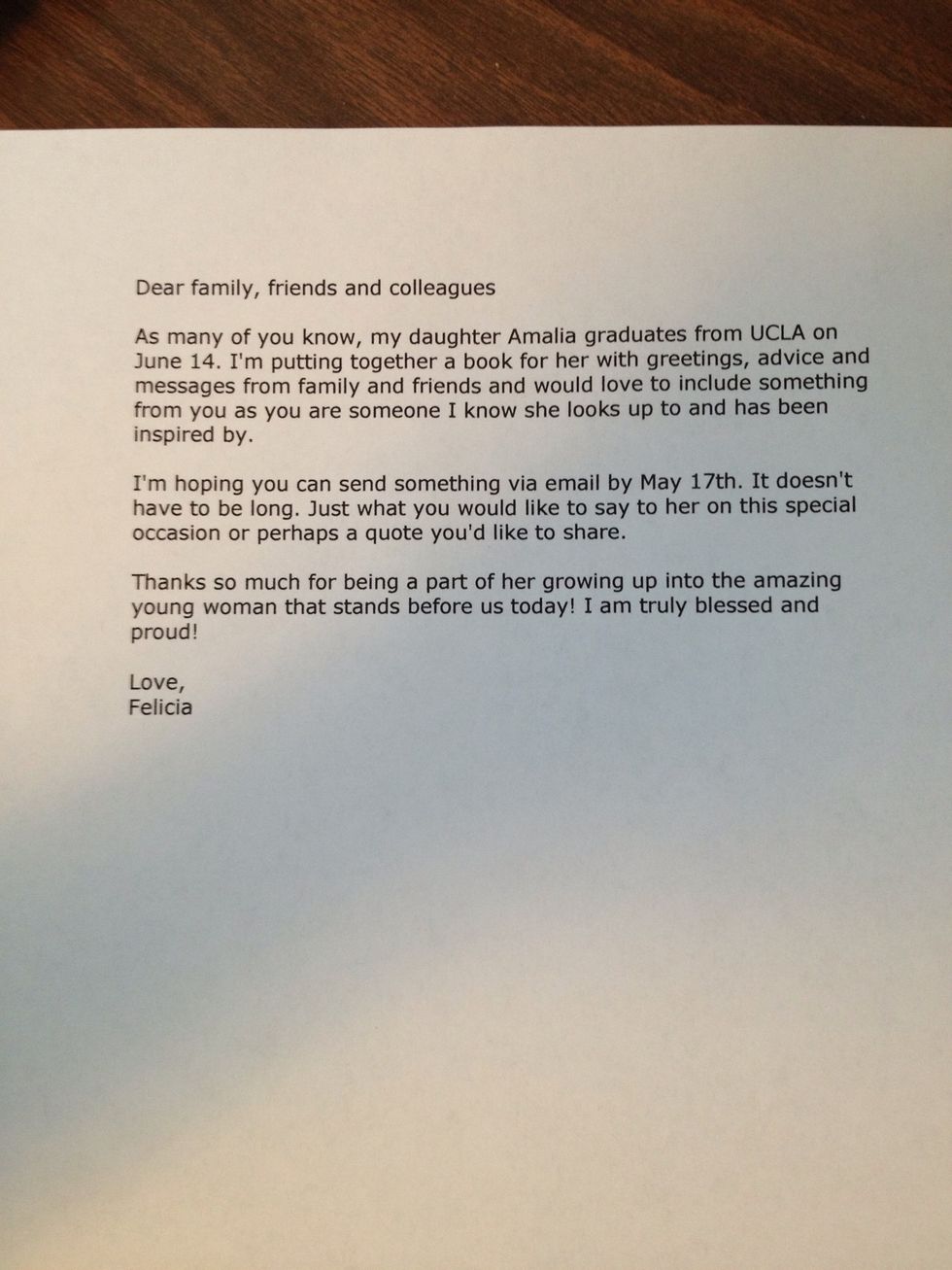 Here's a sample email I used for my daughter's book. But I didn't have email addresses for some of her own friends so I enlisted the help of one of them to get the word out (and keep it a surprise).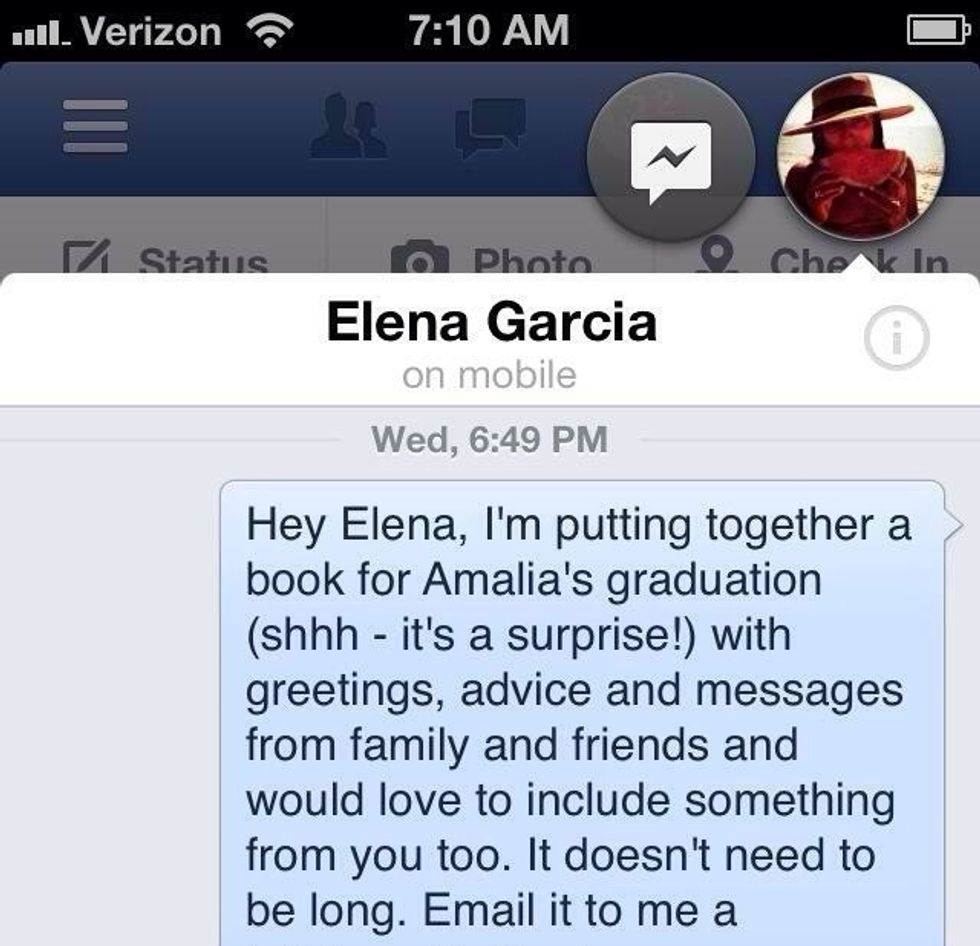 I was also able to message some folks on Facebook who I didn't have emails for or via text when I only had a cell phone number. Or I just called folks or asked them in person to send something.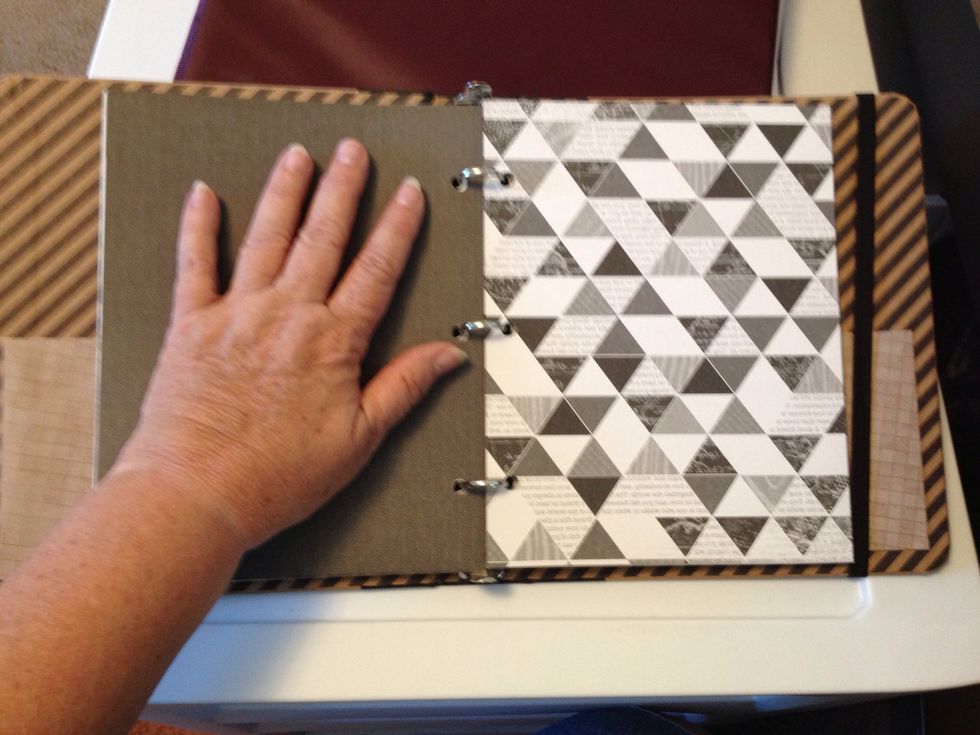 While you wait for the messages to pour in, go buy the book you want to use. I went to Michael's craft store and found this book that had interesting designs on some of its pages.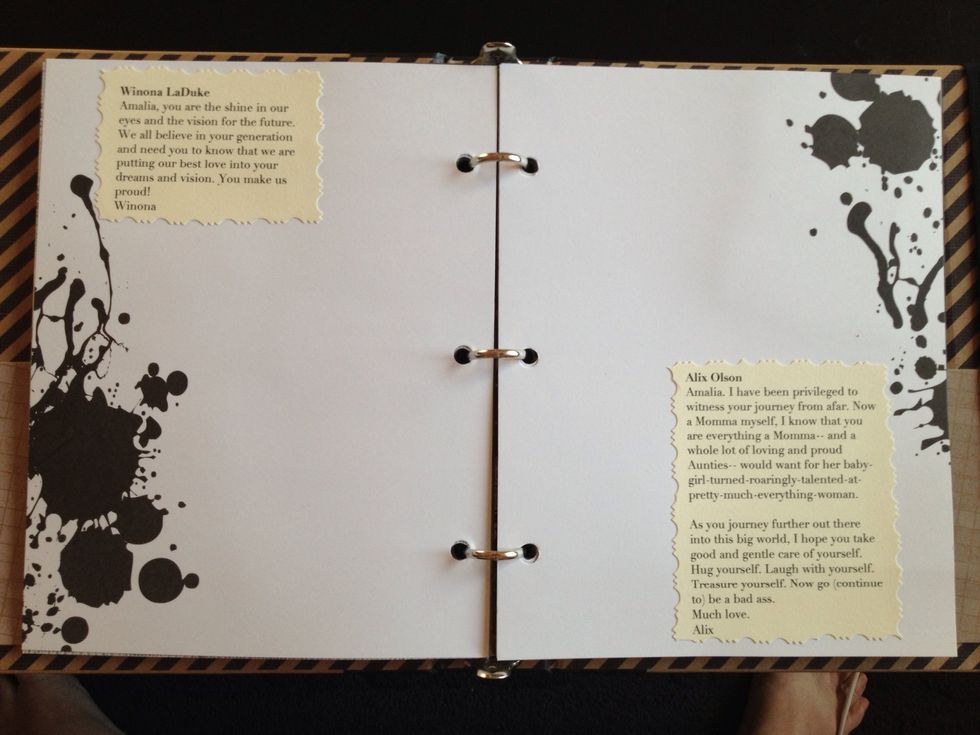 You can use a blank book, one with designs, or one that has a specific theme (wedding, new baby, birthday, etc.) There are tons of options at craft, stationary and office supplies stores.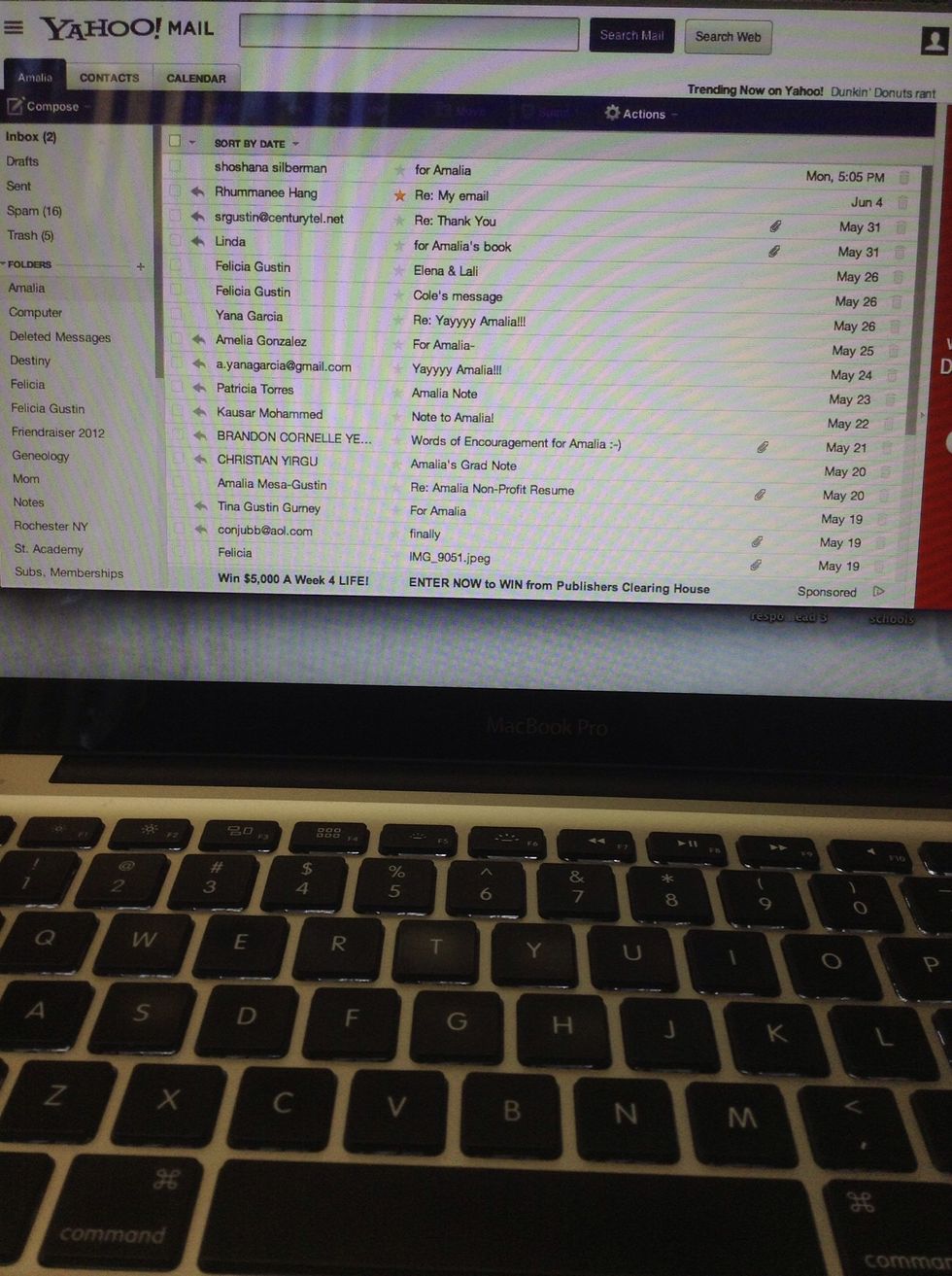 Once you start getting back the emails from folks, you'll want to put them in a word or text document. Play with fonts. Measure the space you have on the pages and format the messages accordingly.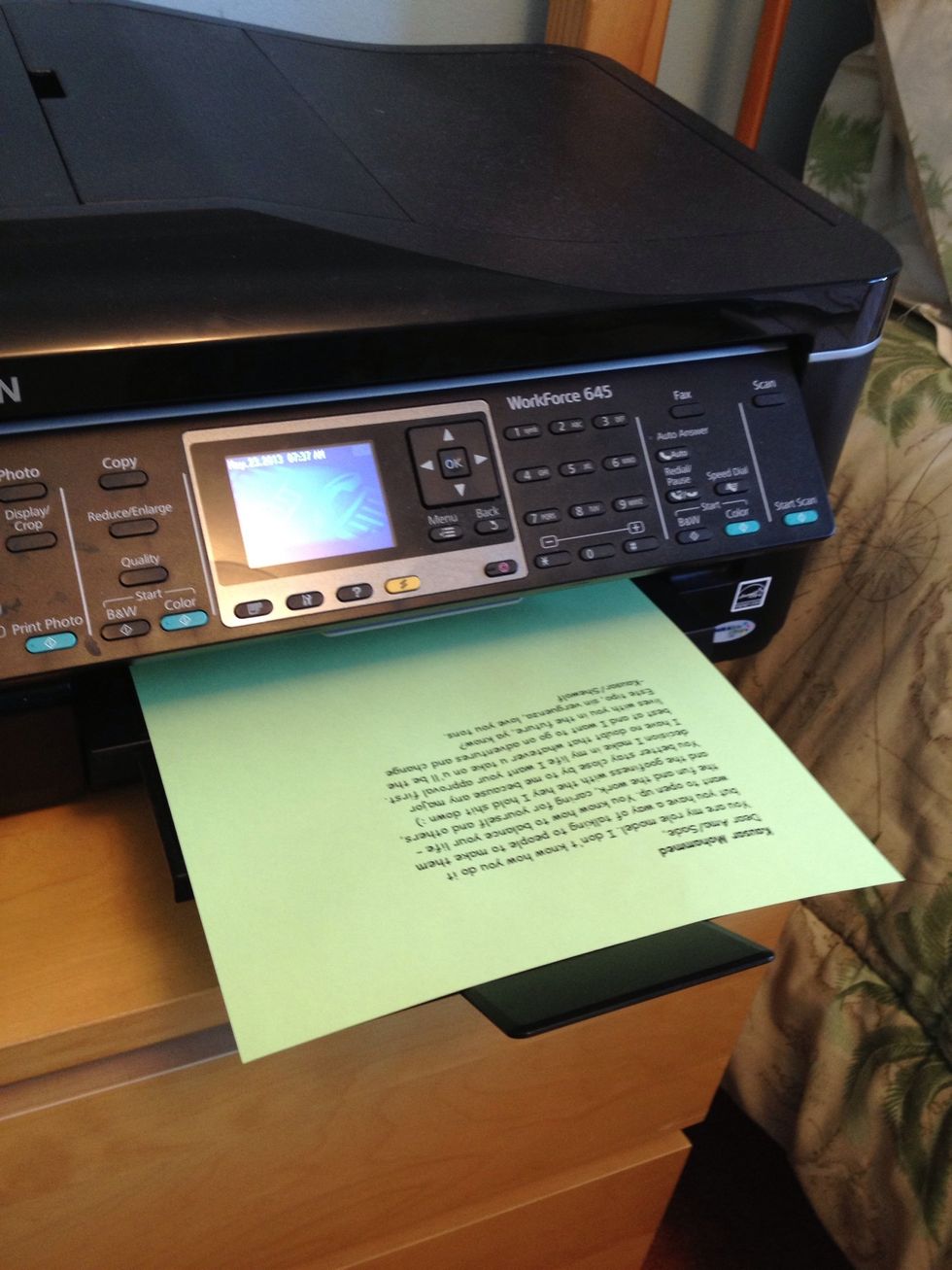 Then print the message out. I used assorted colors of paper. For shorter messages, I grouped several on a page.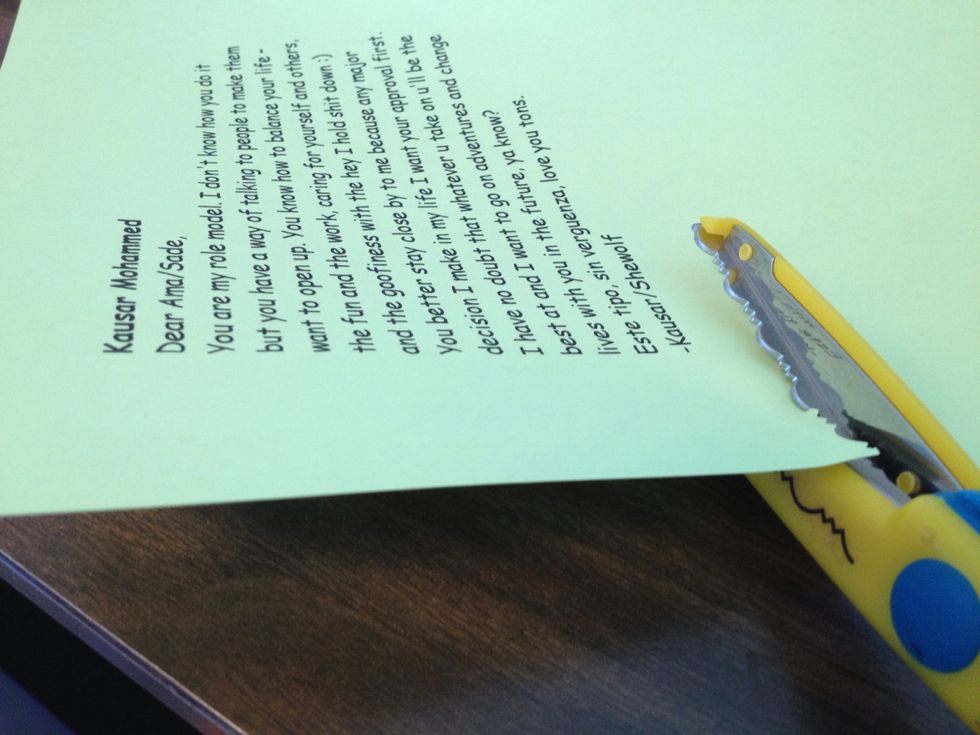 Cut out the messages - if you have them, scissors that cut decorative edges are nice too. I did some with these scissors and some with regular ones - mix it up for a varied look.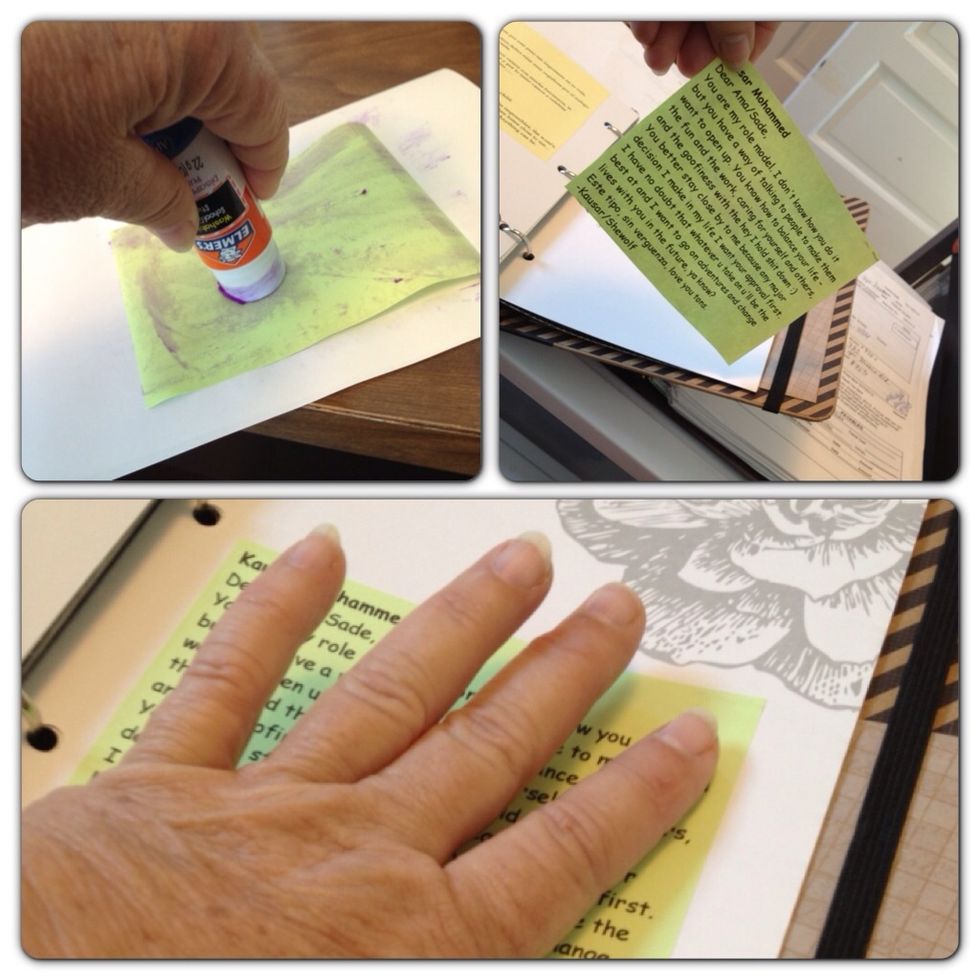 Glue the greeting into the book. Glue sticks work best and make the process fast and easy.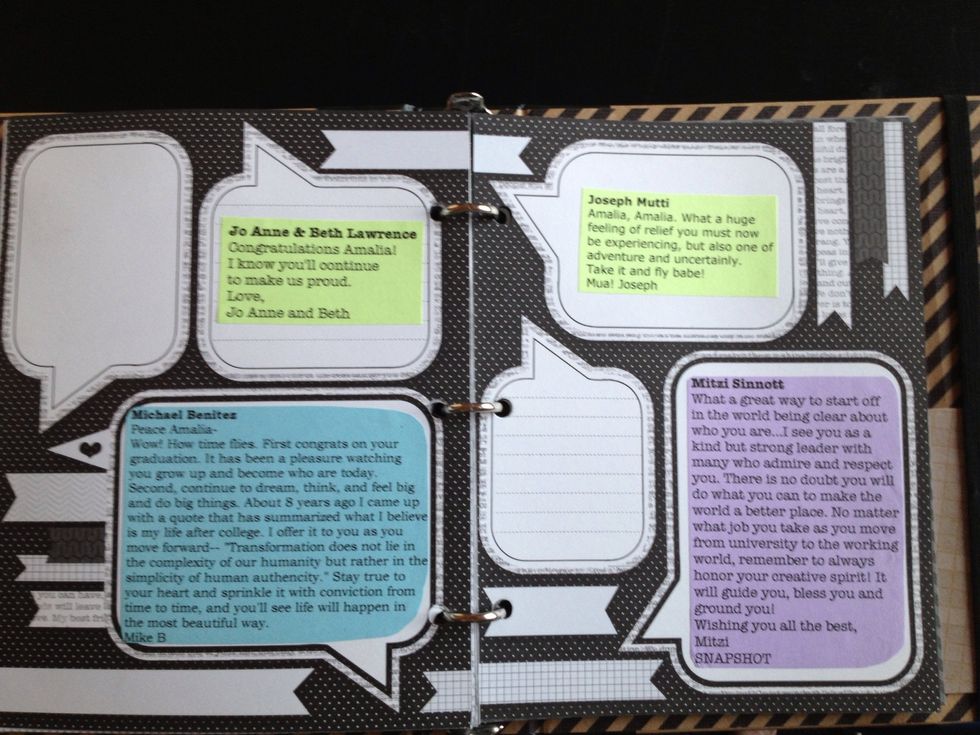 The book I used also had some pages that lent themselves perfectly to feature "quotes" from family and friends.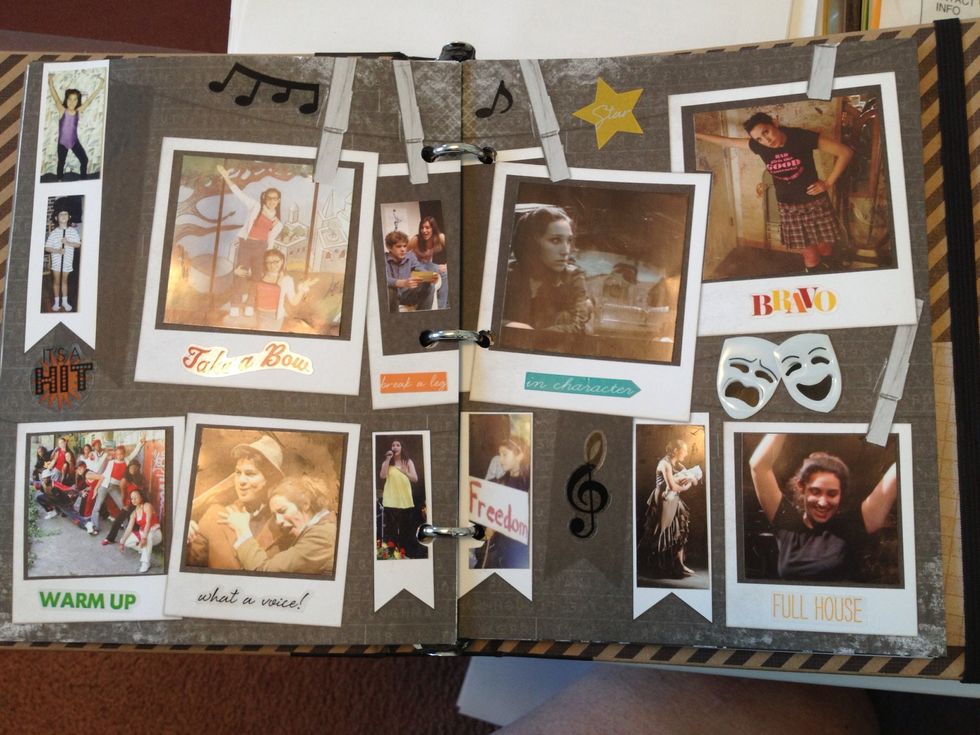 You can also use photos - my daughter is a theater major so I included photos of her performing over the years. I used theater-themed stickers as accents. You can find stickers for most every theme.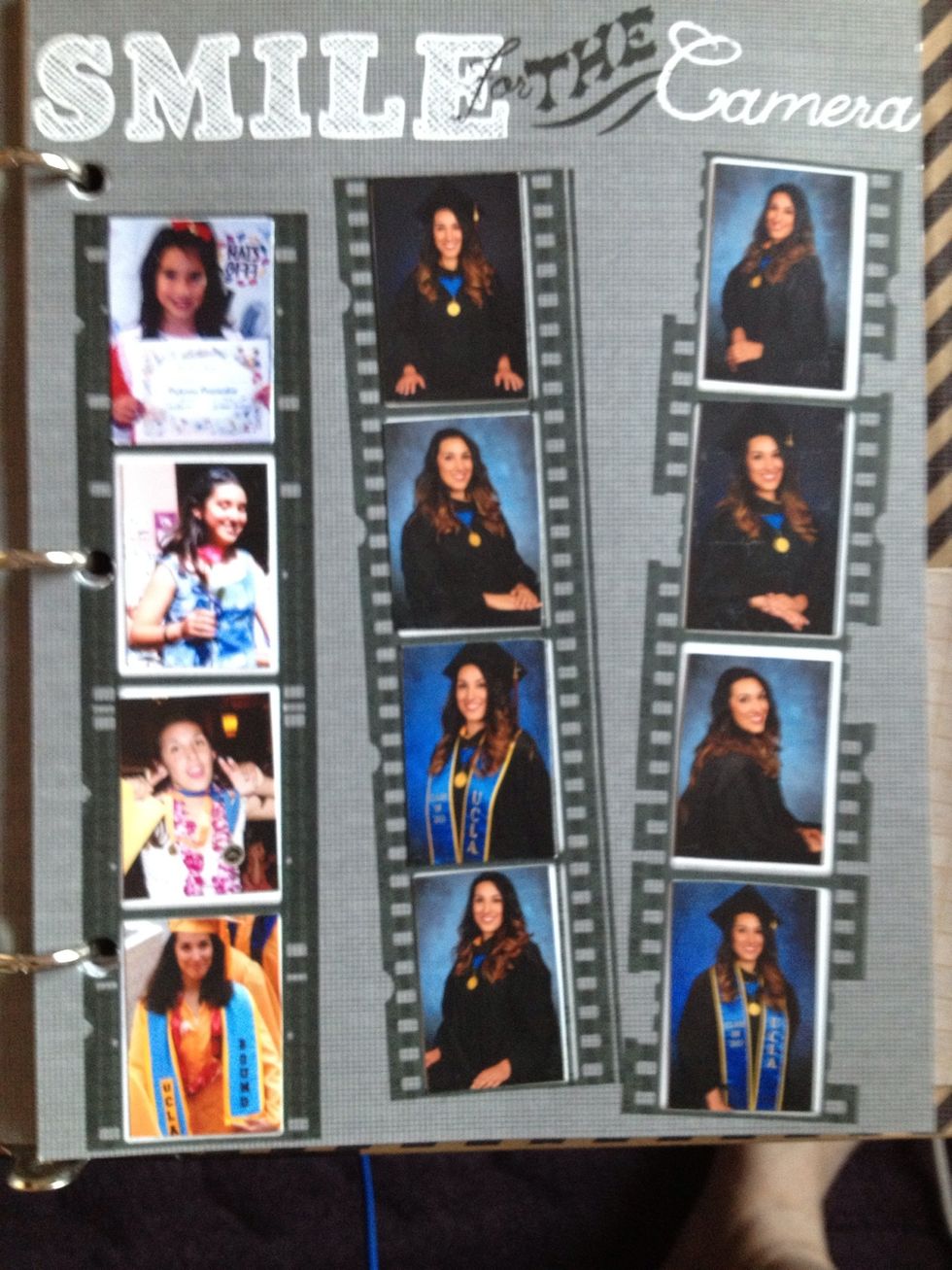 I scanned photos of my daughter's preschool, grade school, middle school & high school graduations along with shots she took for her college graduation. You can do a similar thing for any occasion.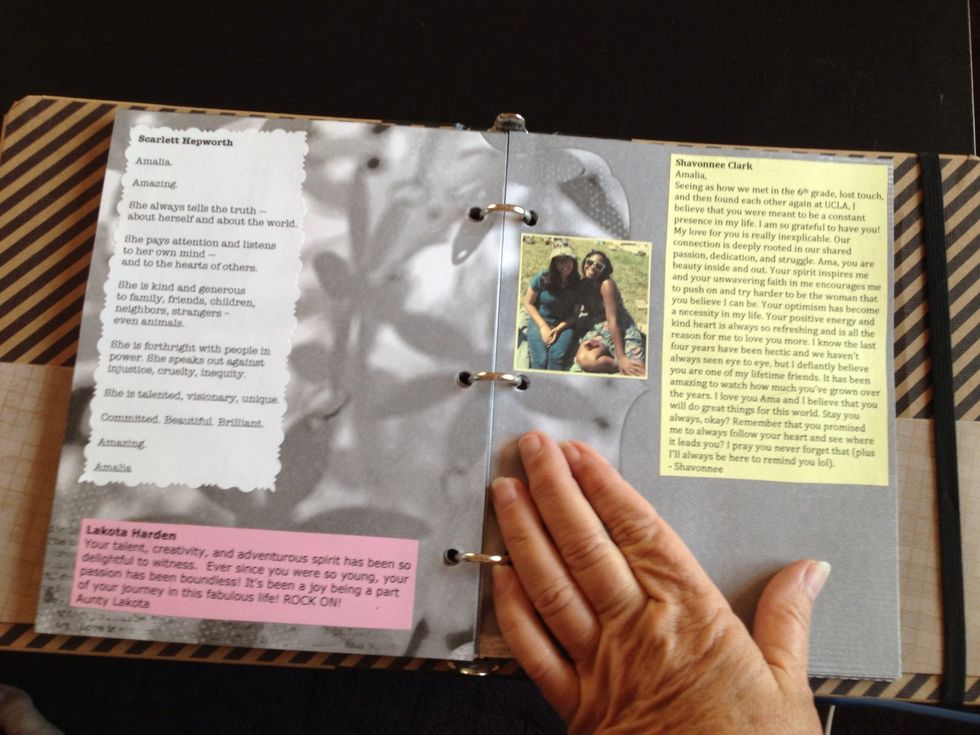 You can also include a photo of the person sending the greeting/congratulations. I downloaded many from my daughter's Facebook and Instagram pages. (Hee hee - so much for privacy! 😜)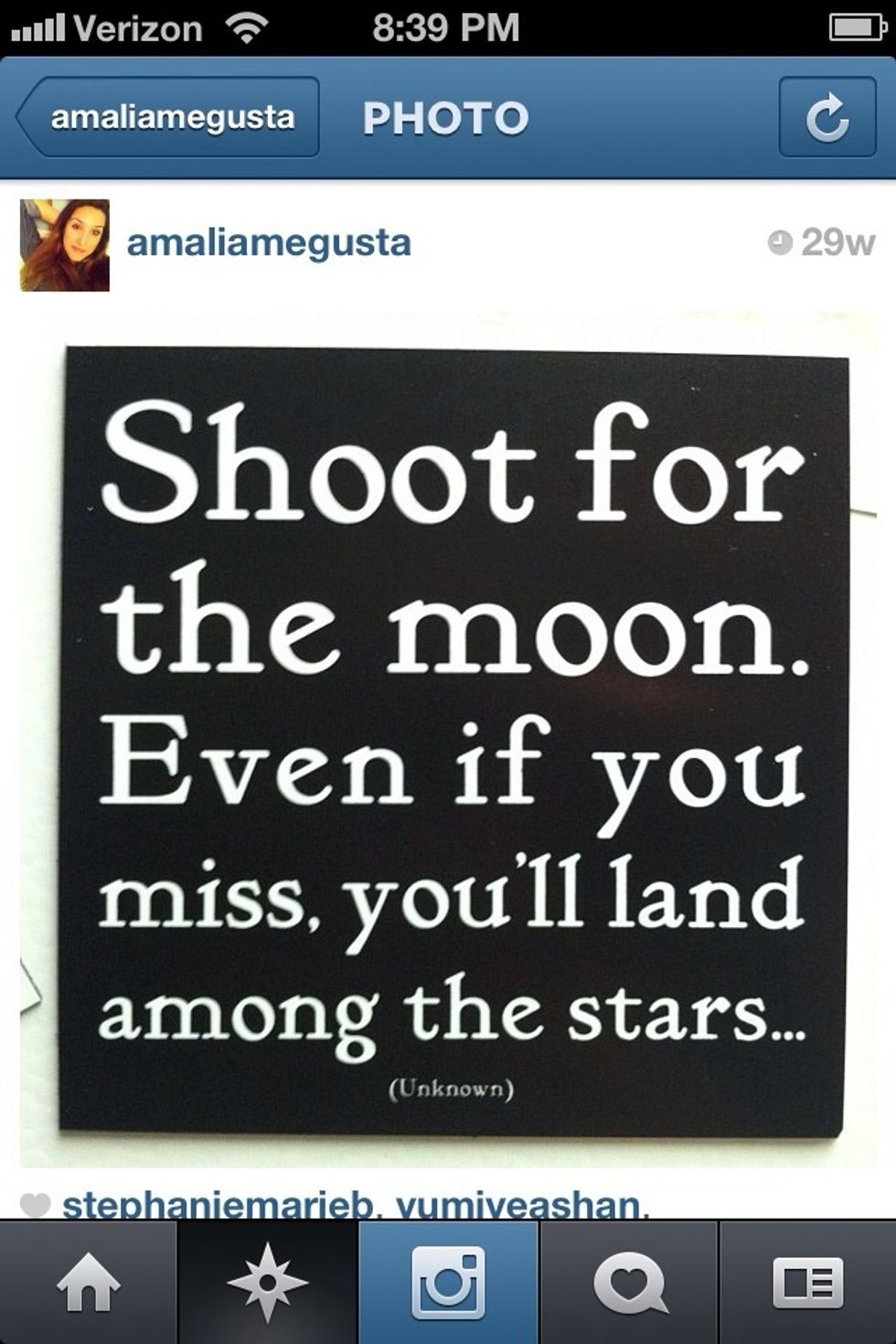 I found some of my daughter's favorite quotes on her Facebook page so I downloaded those, printed, cut, and glued some of them into the book too.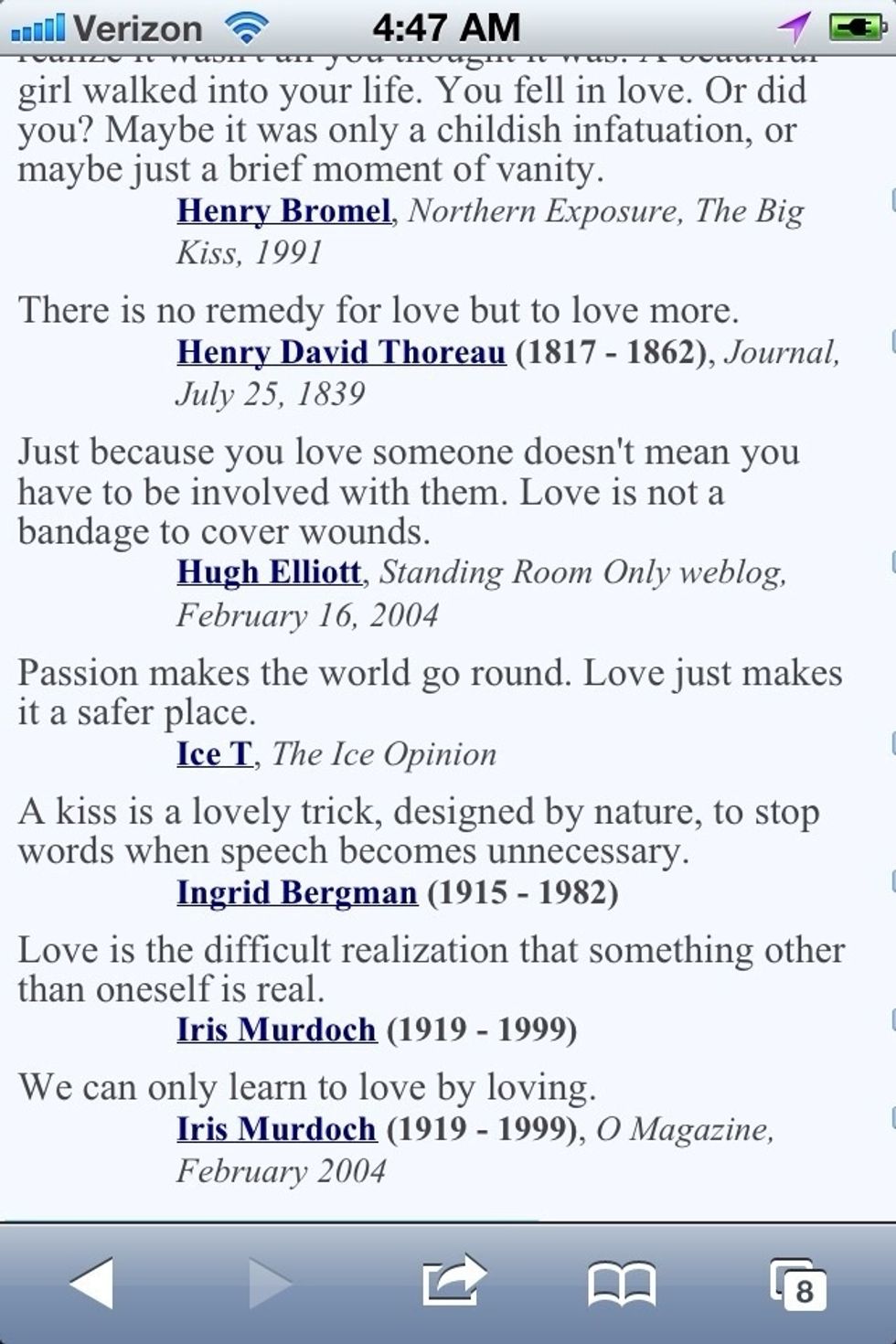 You can use quotes tied to the event or theme you are honoring such as love quotes for a wedding or about children for a baby shower. The Internet is a great source for quotes - goggle quotes about...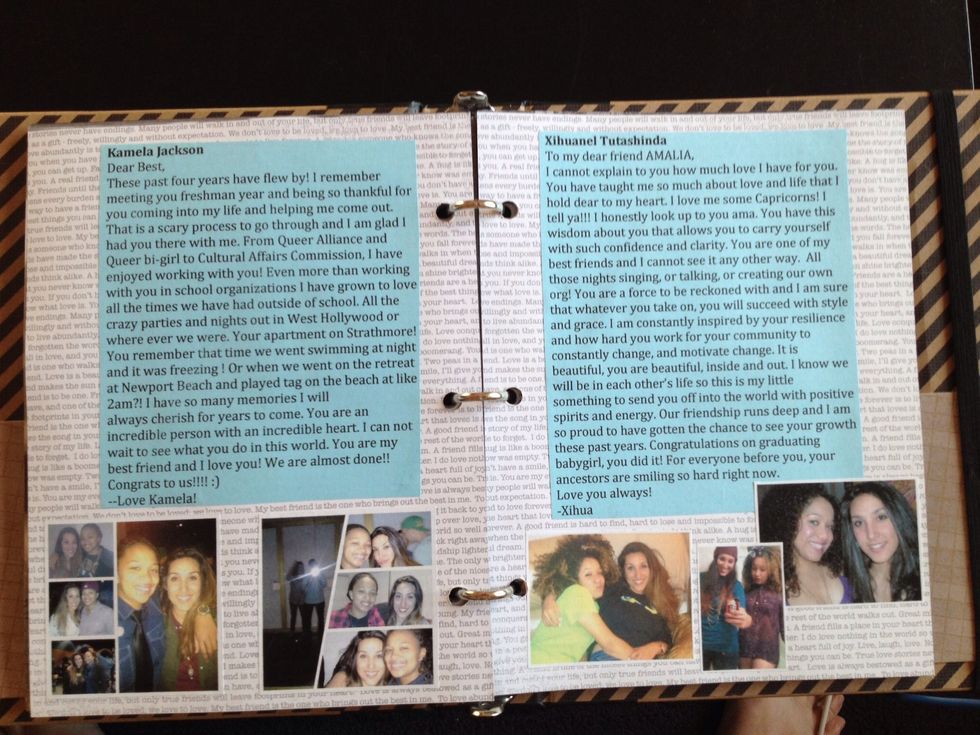 Another suggestion - put the messages in as they come in rather then doing them all at once. It's less work this way. You can also "reserve" space for key folks-guesstimating the space you might need.
Blank book or journal
Glue stick
Paper, colored is ideal
Scissors
Computer
Felicia Gustin
I love to create! All kinds of things. Food, crafts, jewelry, art, photos, theater, events, history, social justice. My proudest creation is my daughter!