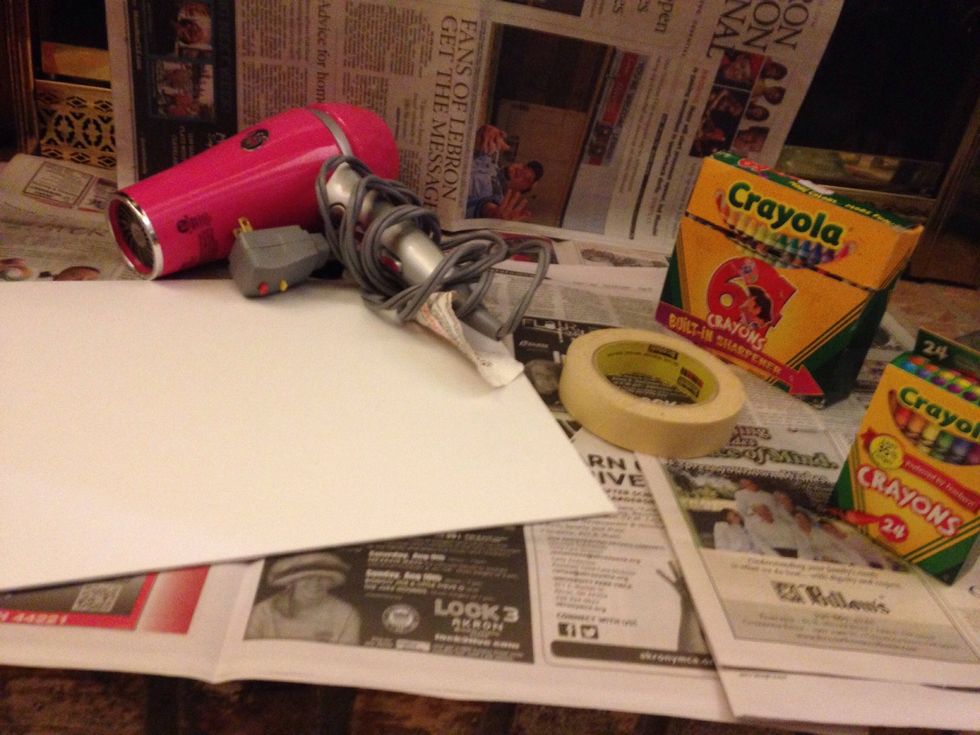 Supplies
Start by getting newspaper or scraps and placing them around the area you are making your canvas in.
Take your crayons and place them in the order you want.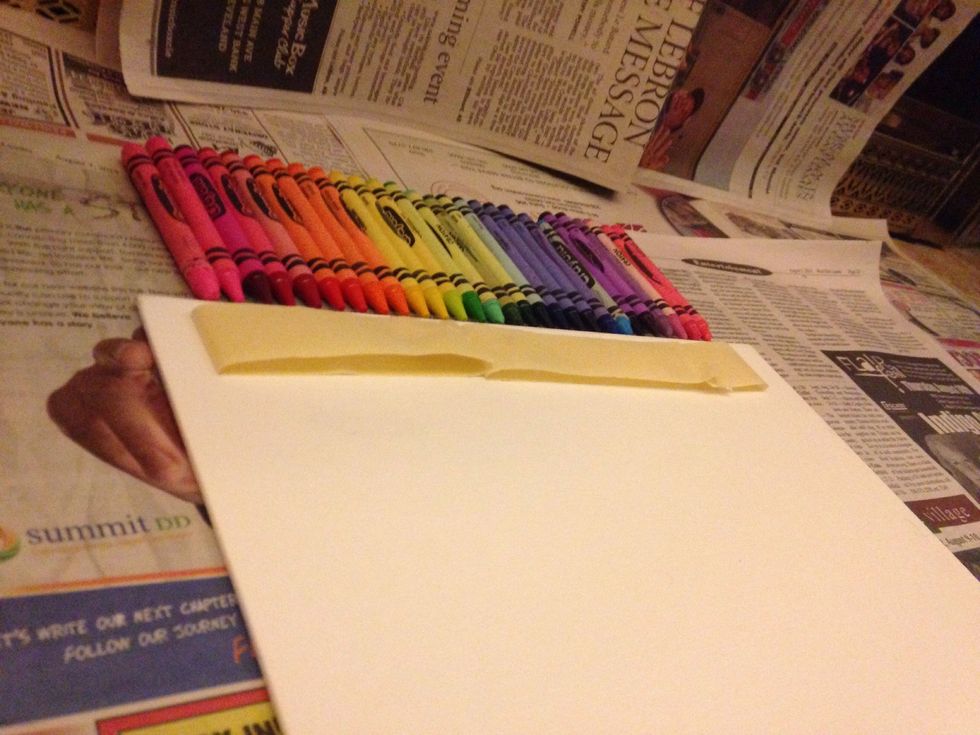 Use tape or hot glue to keep them stuck to the board/canvas.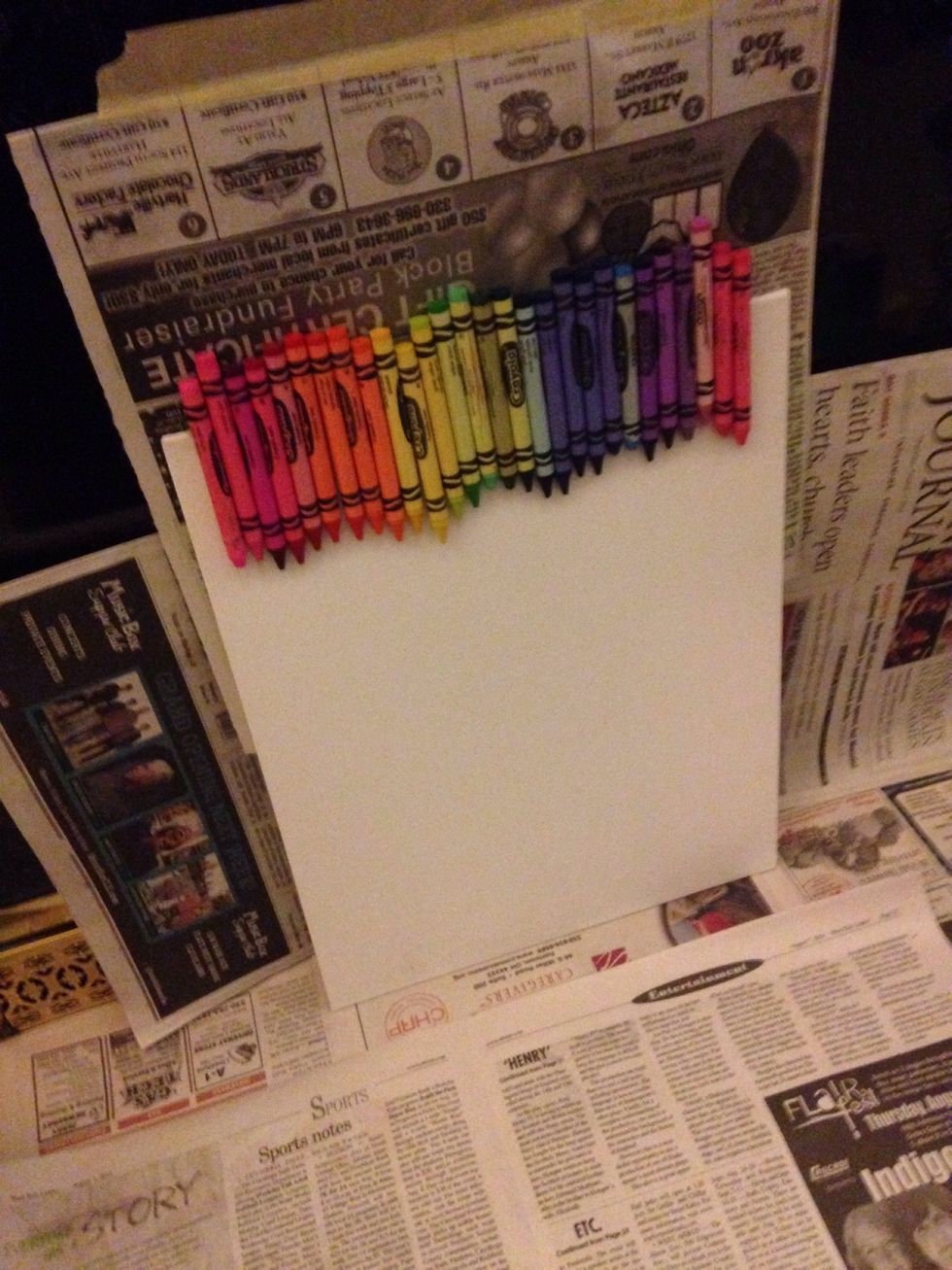 Place the crayons any way you would like and make sure they are secure.
Next you just use the hair dryer to melt the crayon and wait for it to dry.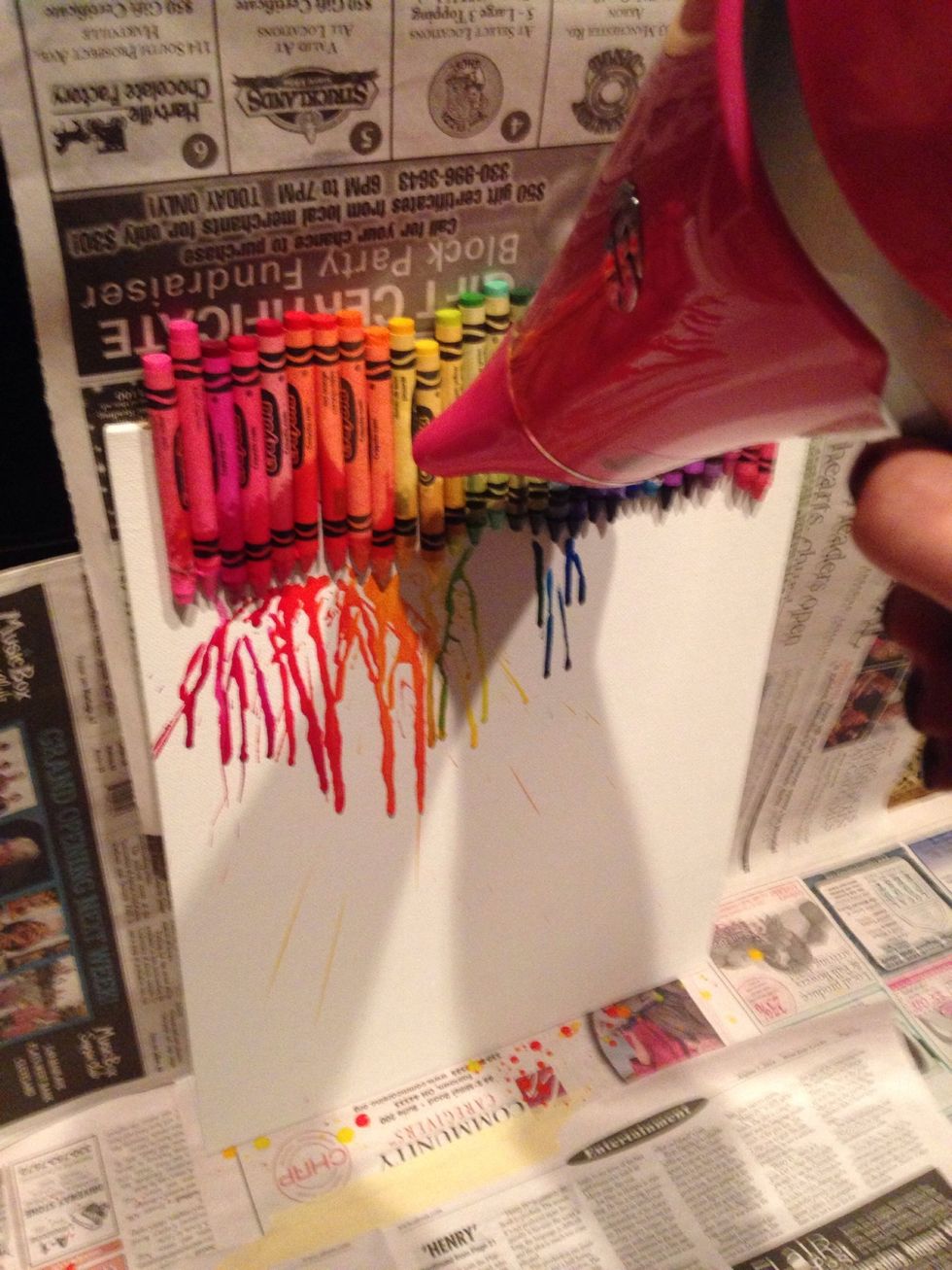 Next ->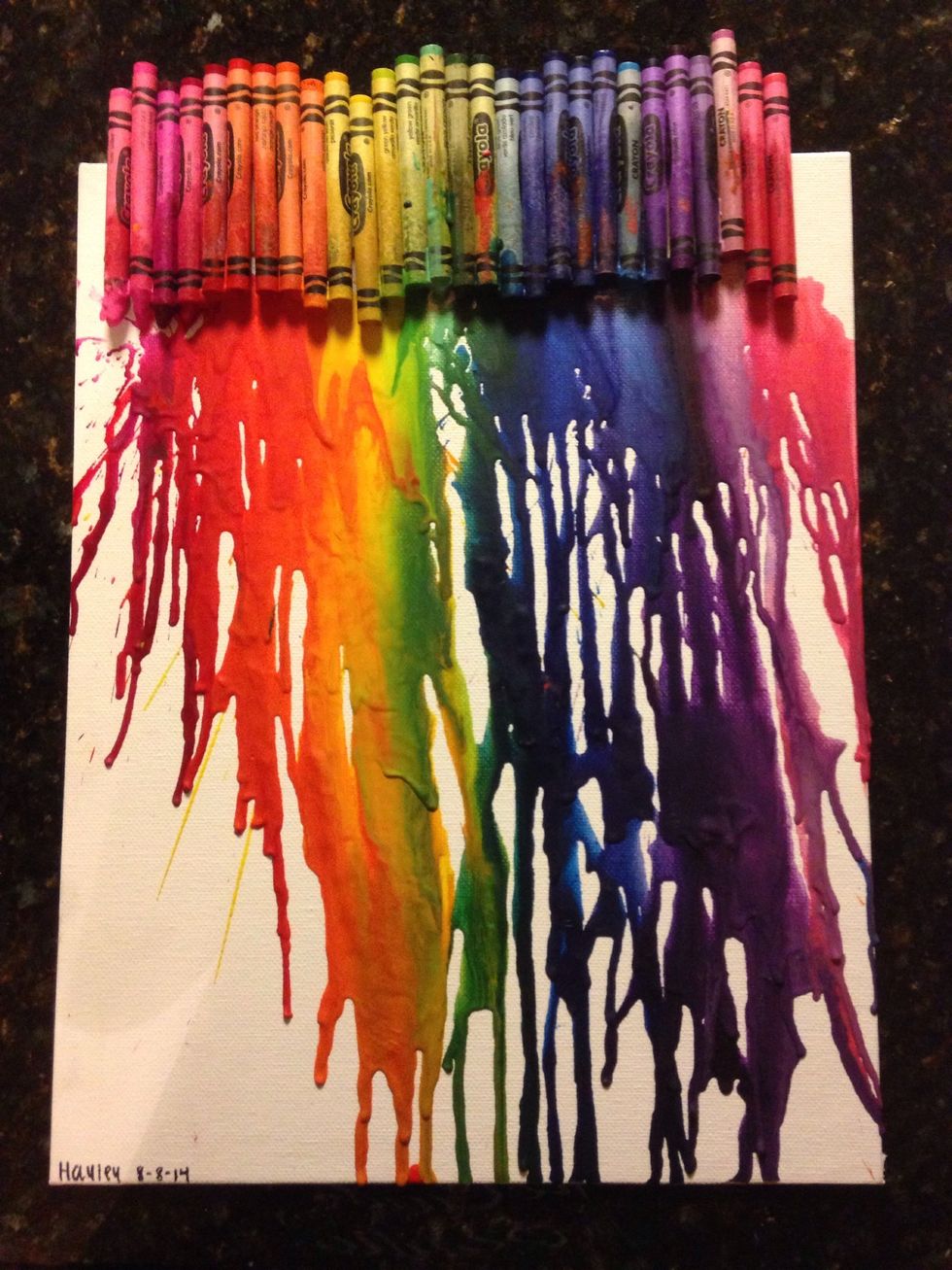 And your finished :)
Canvas/Board
Tape or hot glue
Crayons
Hair dryer