How to create a masculine dartboard mixed media layout
Create a Masculine Dartboard Mixed Media Layout
10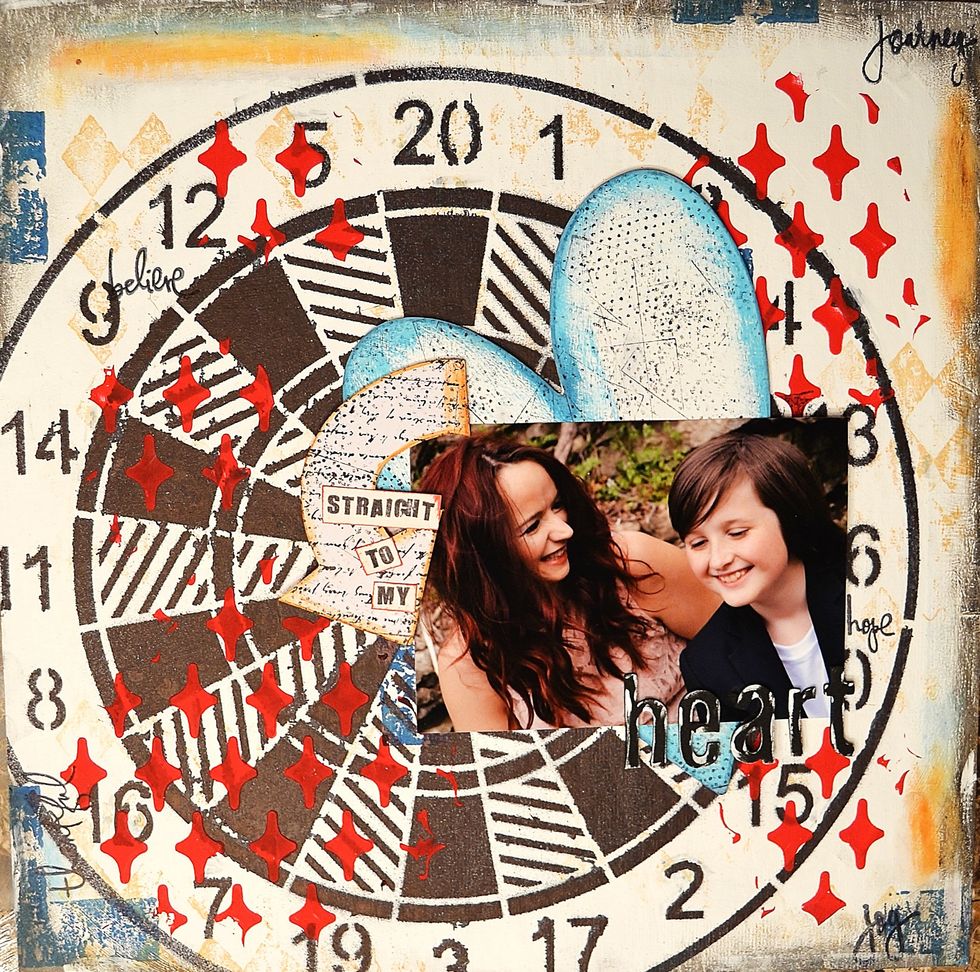 Masculine layouts can be so difficult for a girl like me who likes all things girly and flirty, but today I want to share with you a mixed media layout that is both fun, bright and still masculine.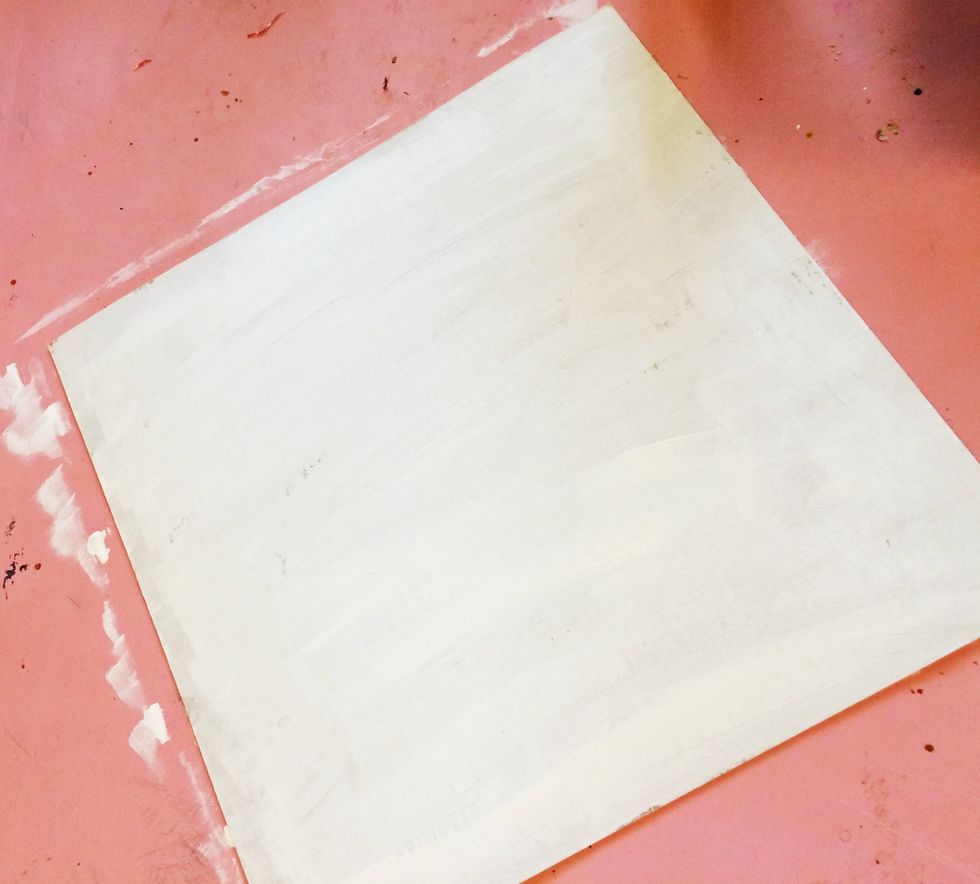 Start by covering your 12X12 piece of cardstock with white acrylic paint.
Next, grab your Dartboard stencil and Tattered Angels Glimmer Mist in Almost Black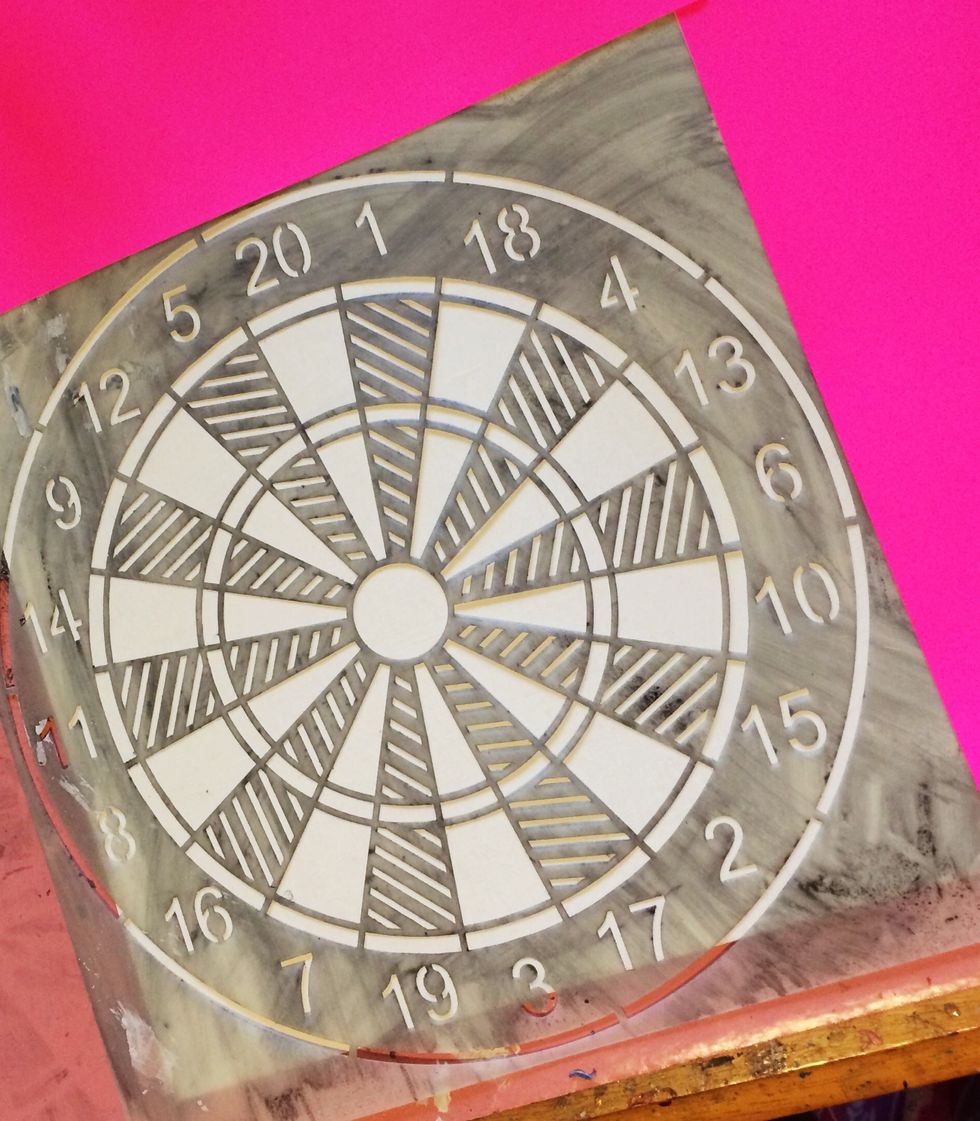 Place your stencil slightly off-center and cover the exposed white surface with scrap pieces of paper.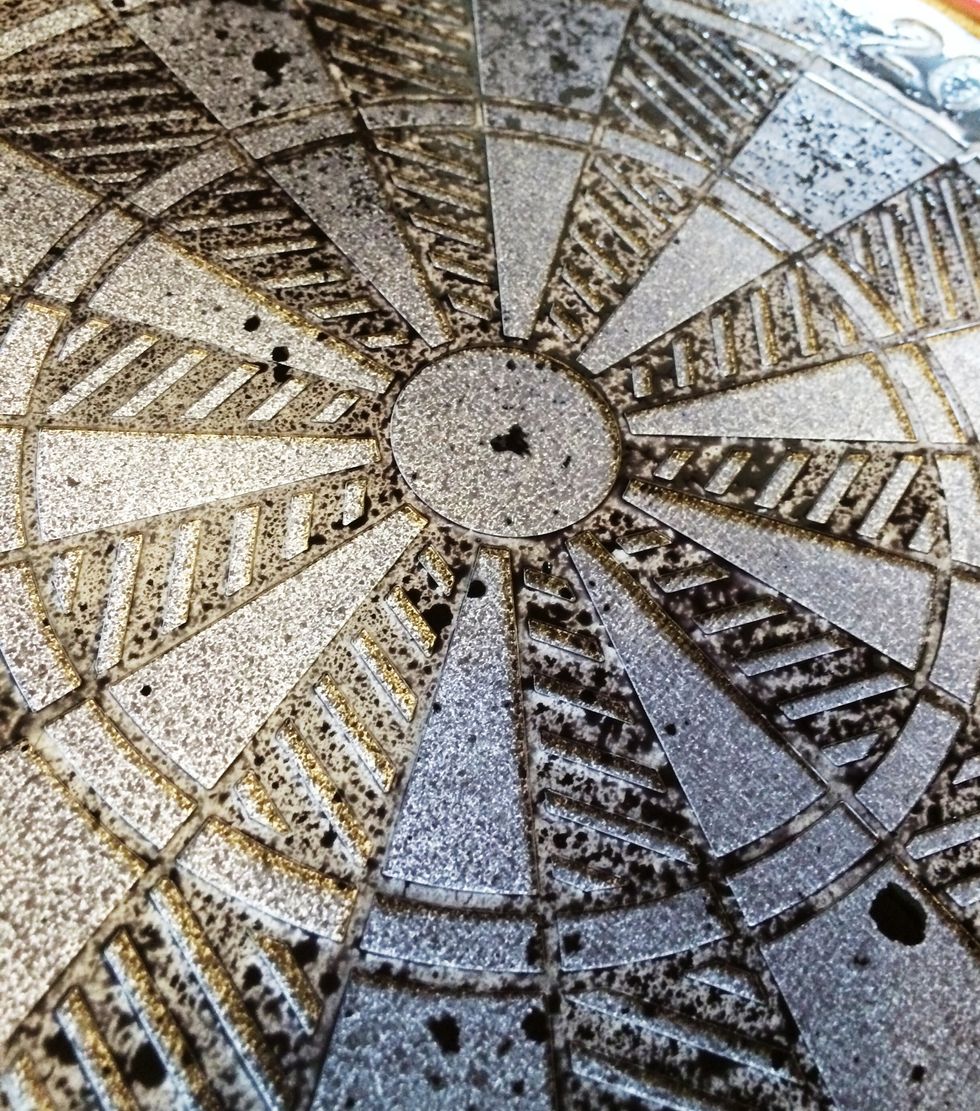 Start with 1 light spray. You will want 2-3 light coats of mist, allowing each to try in between (a heat gun will speed this up.) Using too much at a time will leak under the stencil.
Before removing the stencil, hit it with a head gun. This will eliminate drips that cold potentially slide off the stencil on to your layout when you move it.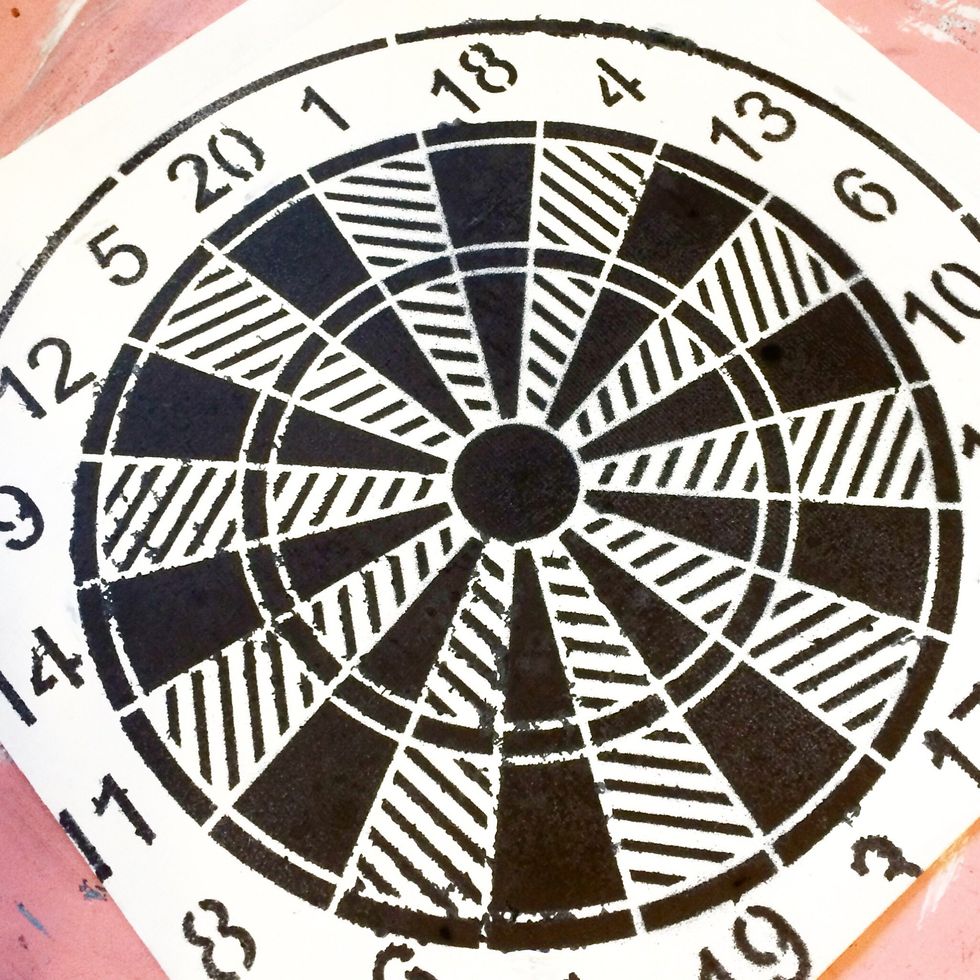 Gently lift your stencil. I life the messy edges, but if they bother you, you can wait until it is dry all the way and touch it up with your white paint.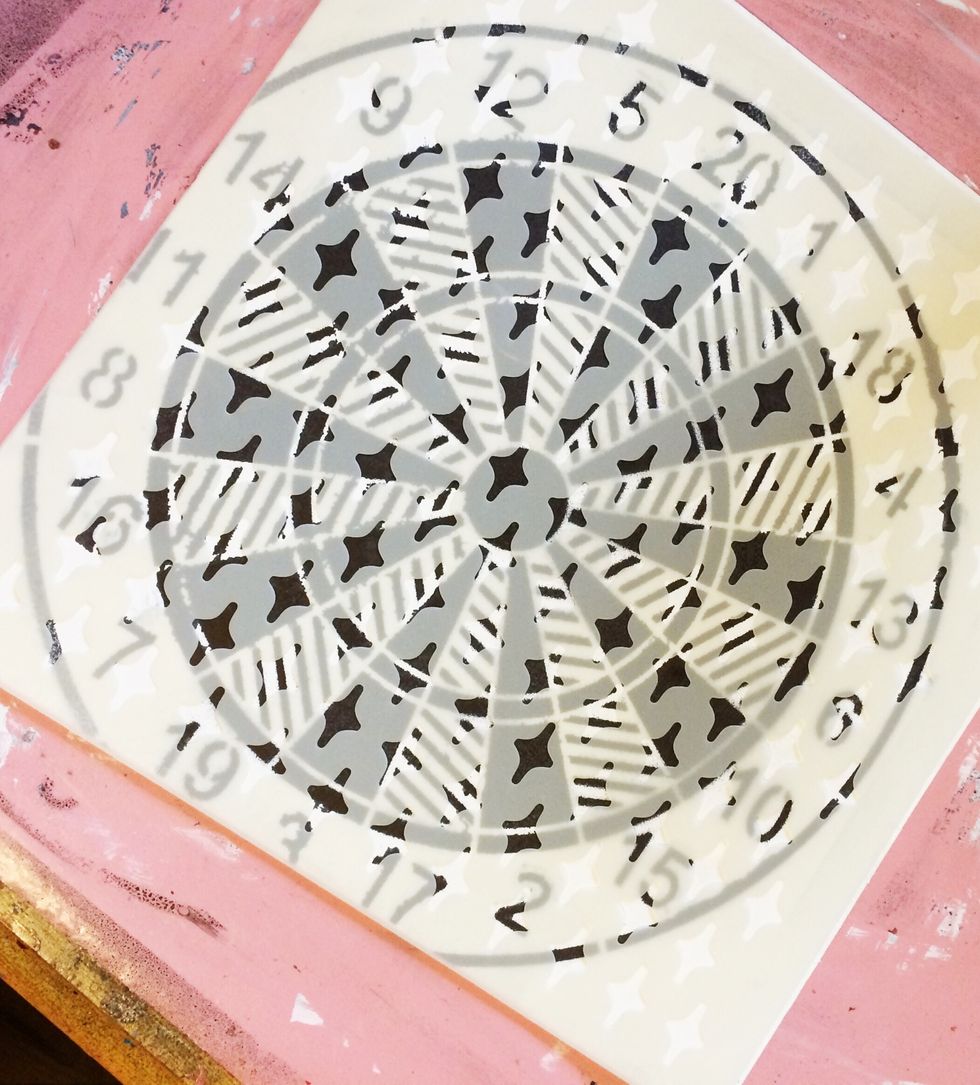 Place your Spinning Top Stencil over your entire project.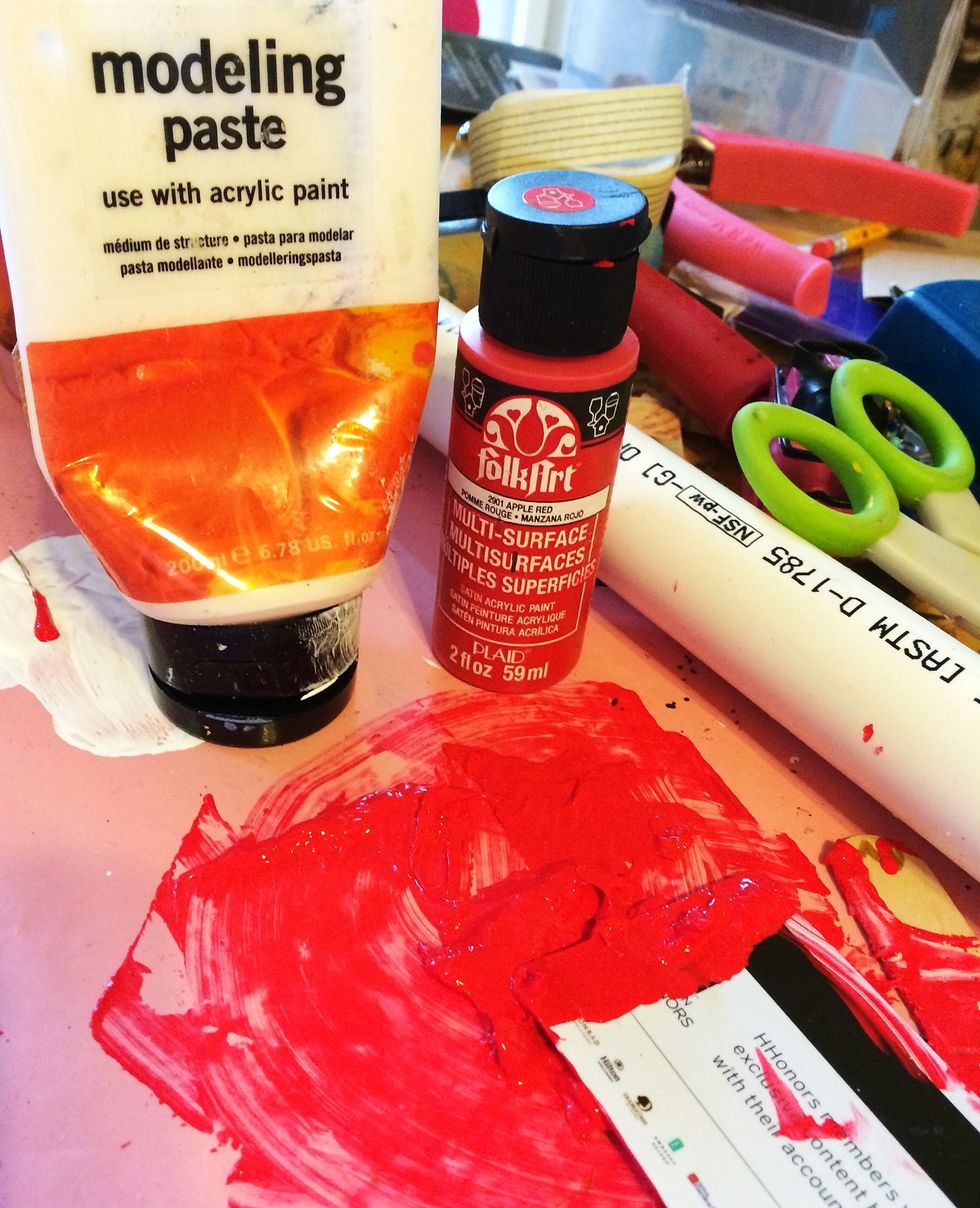 Mix equal parts modeling paste and red acrylic paint using a scrapper like an old credit card or hotel key.
Scrape your paint/modeling pate mixture through the stencil in various places over your layout.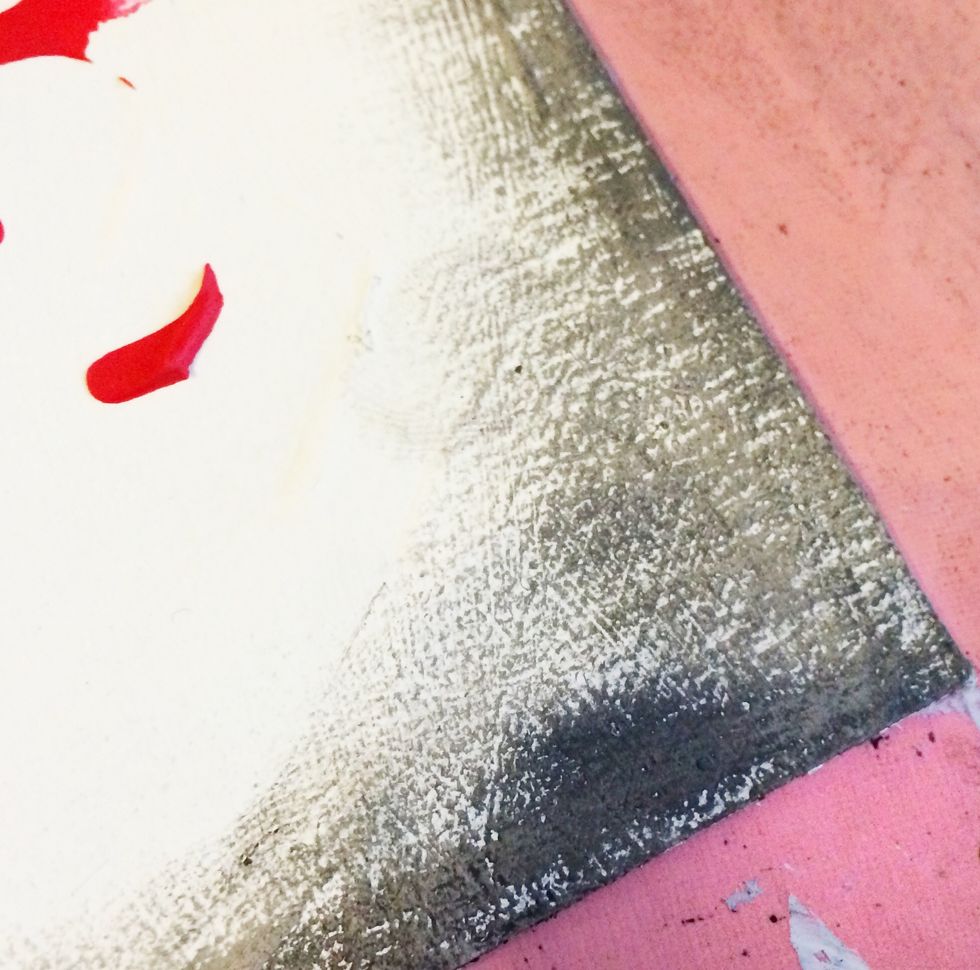 Drag a gray gelato along the edges of your layout and smear with you finger.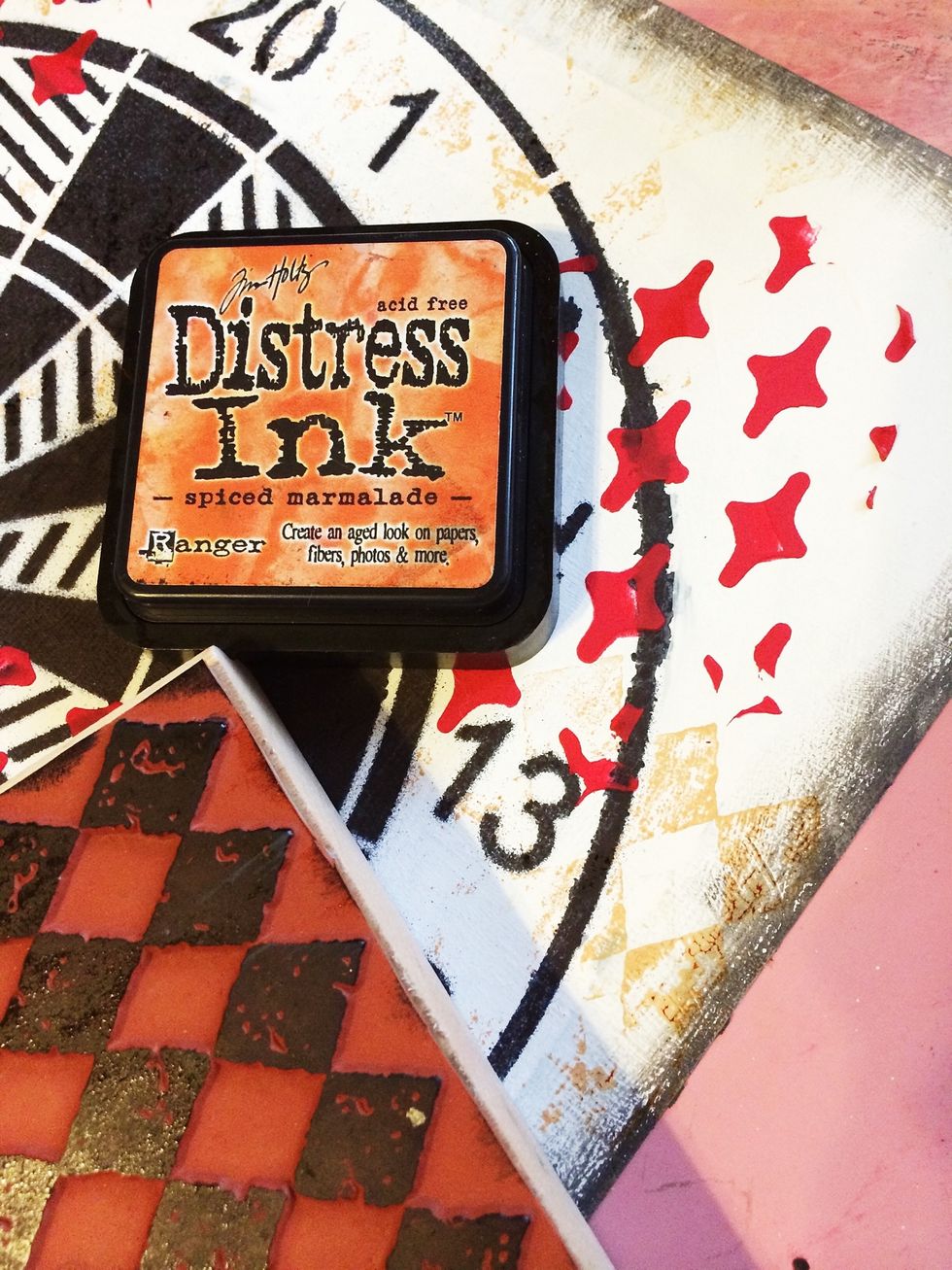 Using Spiced Marmalade Distress Ink and your Harlequin Stamp, lightly stamp orange diamonds in 5-7 places.
Paint your large chipboard heart white. Once it is dry, lightly scrape 2 different colors of blue gelatos along the edge and blend with our finger. For more depth, edge the heart in you navy blue ink.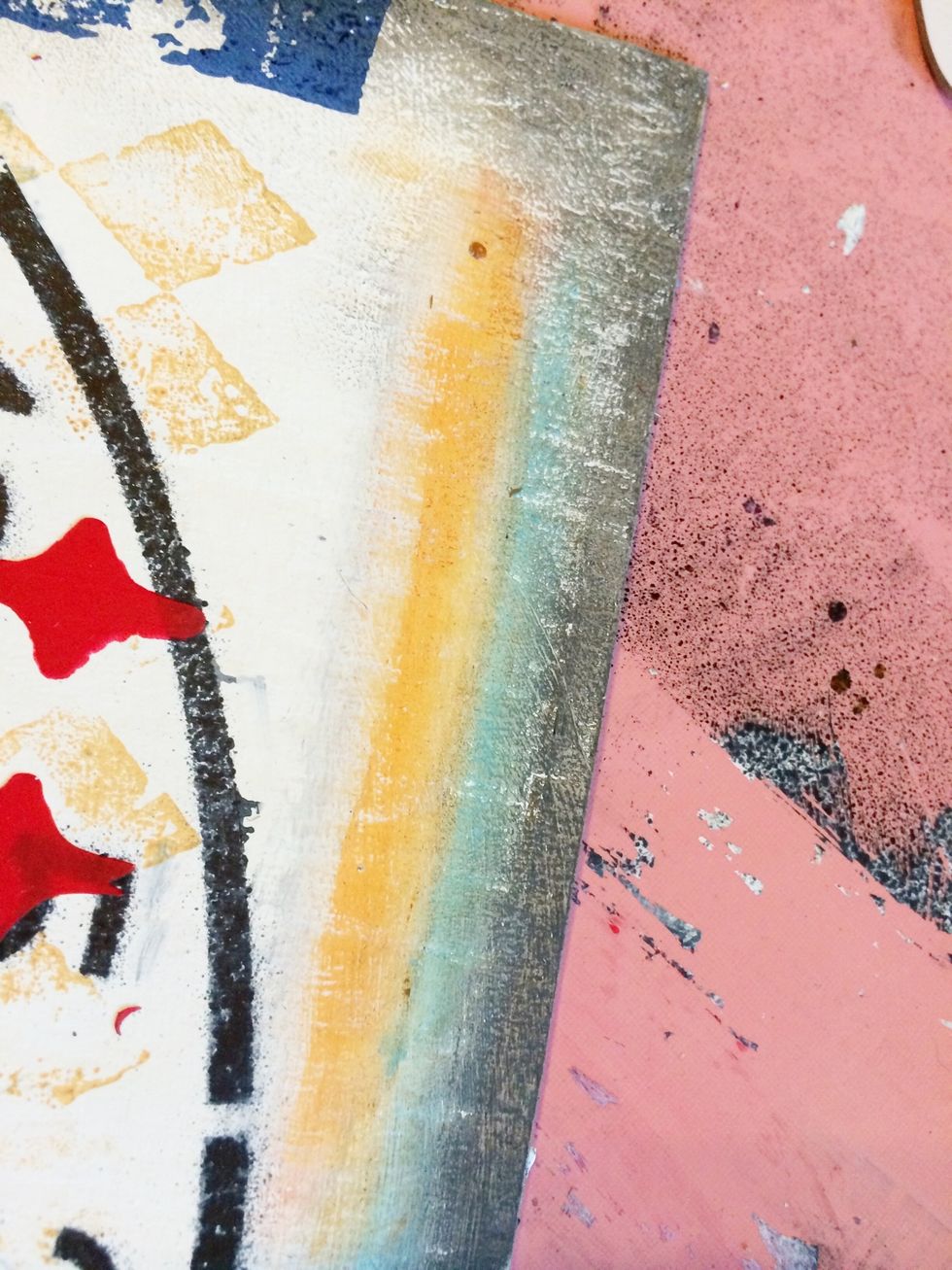 To add more color, take an orange and blue gelato and add hits of color next to your gray.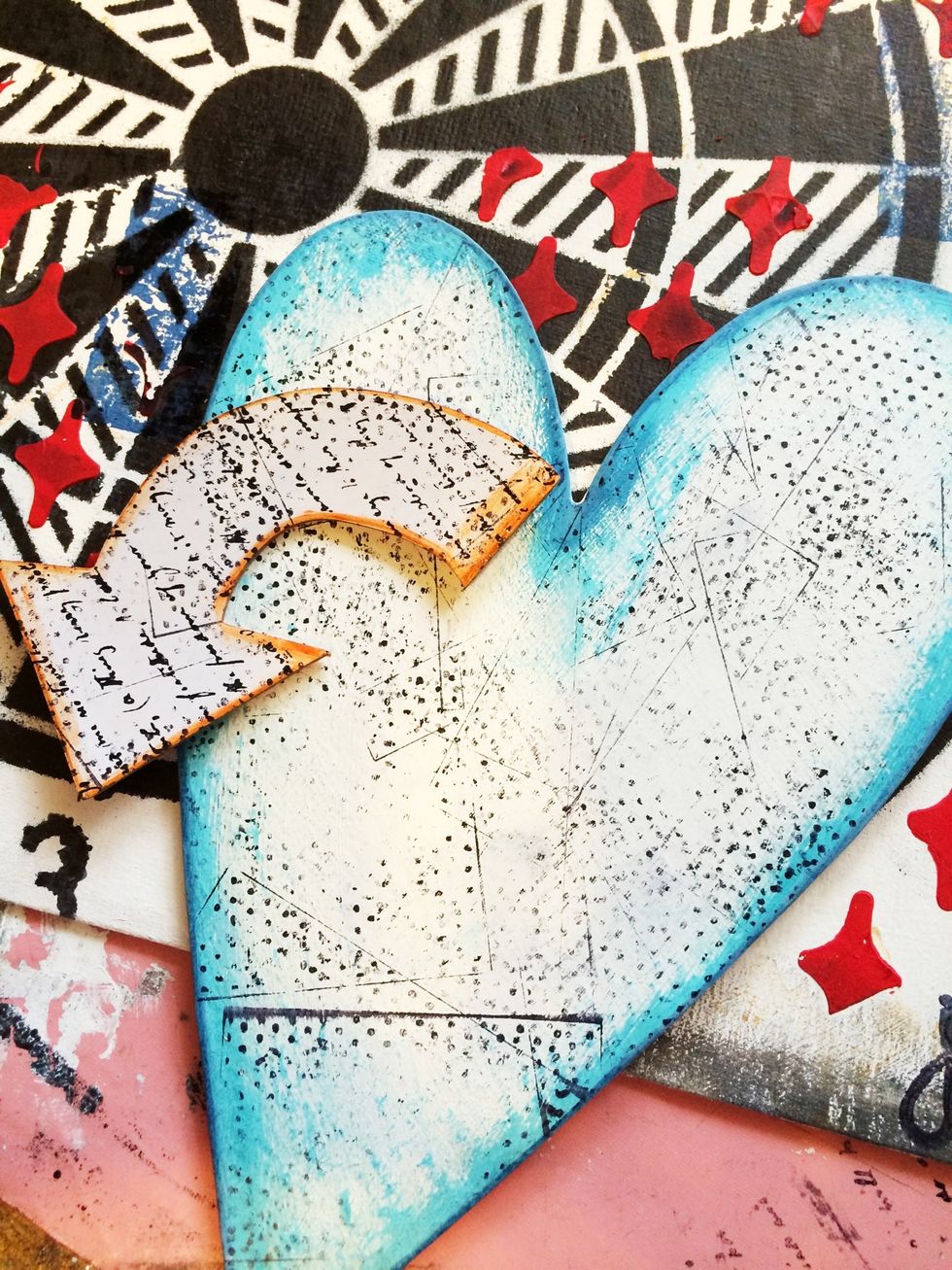 Grab your Archival Ink in Jet Black. Stamp your heart with your Polka Dot stamp and your arrow with a script stamp. Edge your arrow in orange gelato. TIP: use a heat gun when using Archival Ink
Layer all of your elements with your picture. Add a stamped title on strips of paper, foam Thickers touched with acrylic paint and word stamps by Heidi Swapp.
1.0 12 x 12 Chipboard
White Acrylic Paint
Red Acrylic Paint
Crafter's Workshop Stencil Spinning Tops
Crafter's Workshop Stencil Darkboard
Harlequin Stamp-Stampin' Up
Faber Castel Gelatos
Tim Holtz Distress Ink-Spiced Marmelade
Archival Ink-Jet Black
Heidi Swapp Ink-Teal and Navy
Polka Dot Stamp-7Gypsies by Hampton Arts
Tattered Angels Glimmer Mist-Almost Black
Chipboard Heart and Arrow
Thickers Black Foam Letters
Misc: Scripit Stamp , Old Hotel Key Card
Alphabet Stamps-G Studio
Modeling Paste-Liquitex