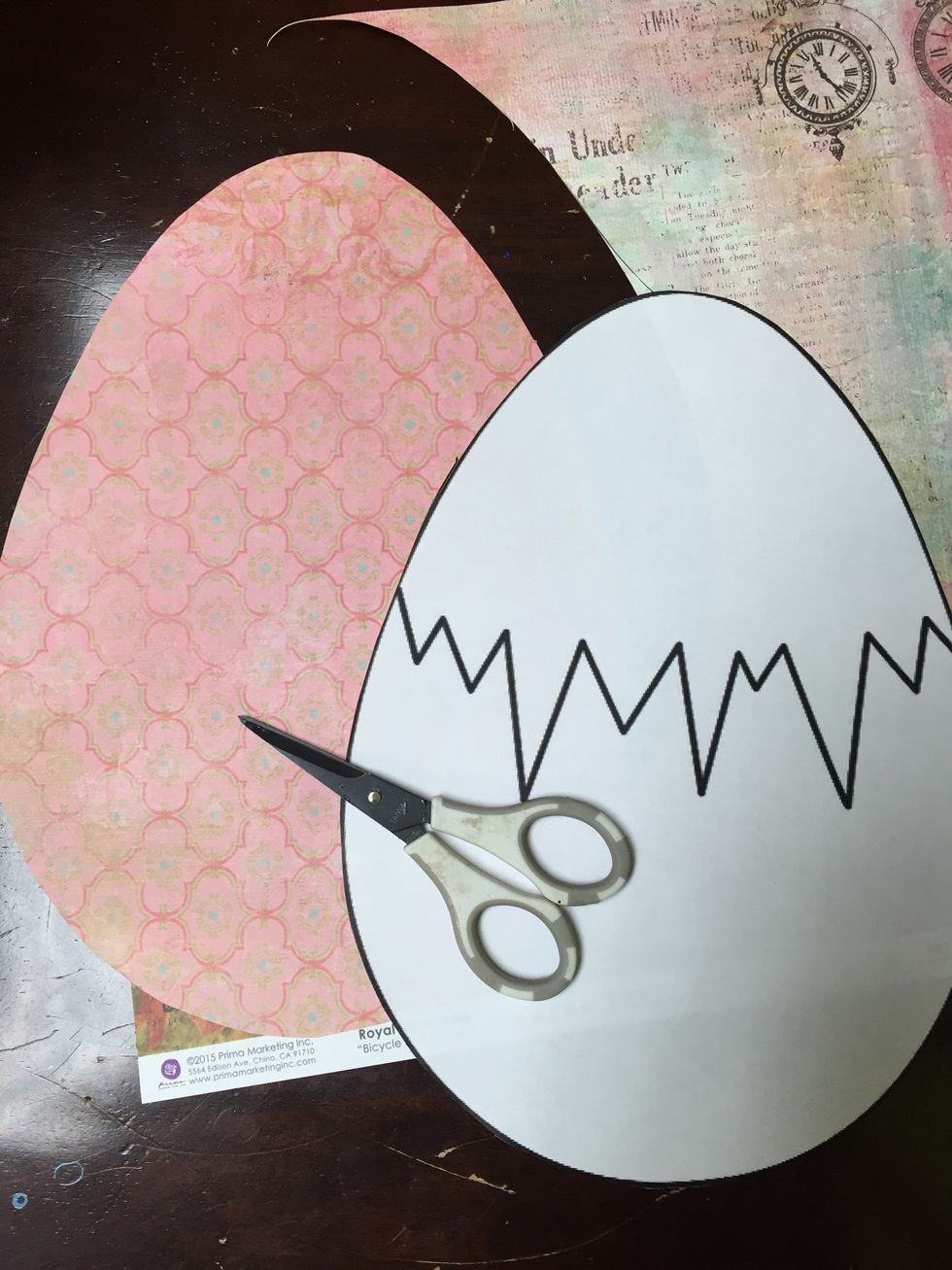 Print an egg shape trace and cut mine is 11" tall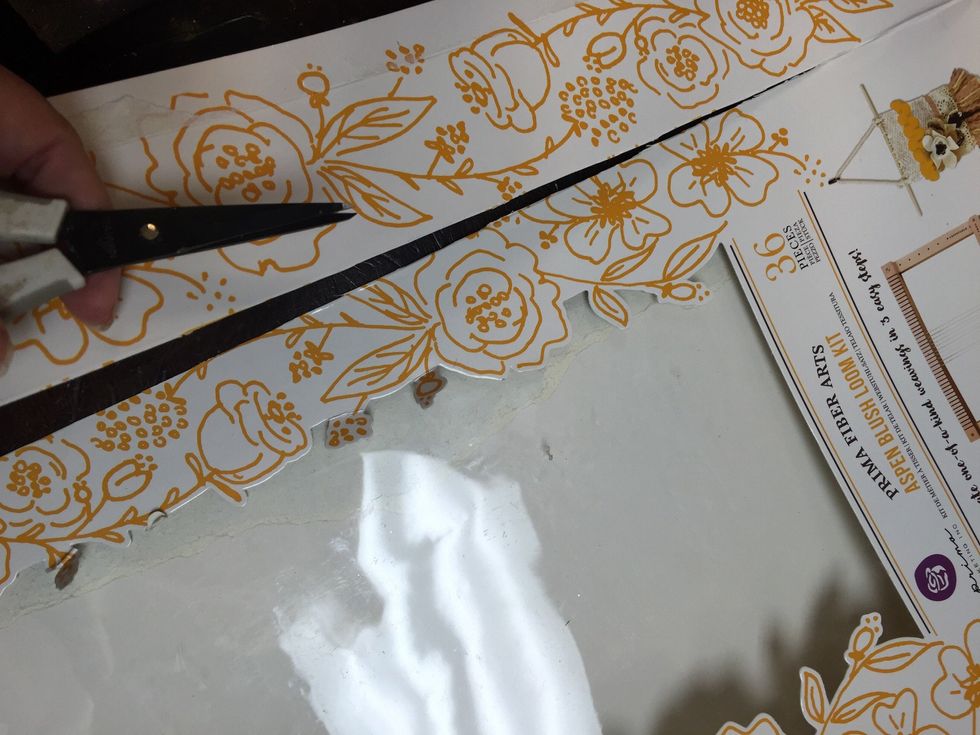 Find a piece of packaging to which you will attach the egg cut
Mine is almost 36" long when glued together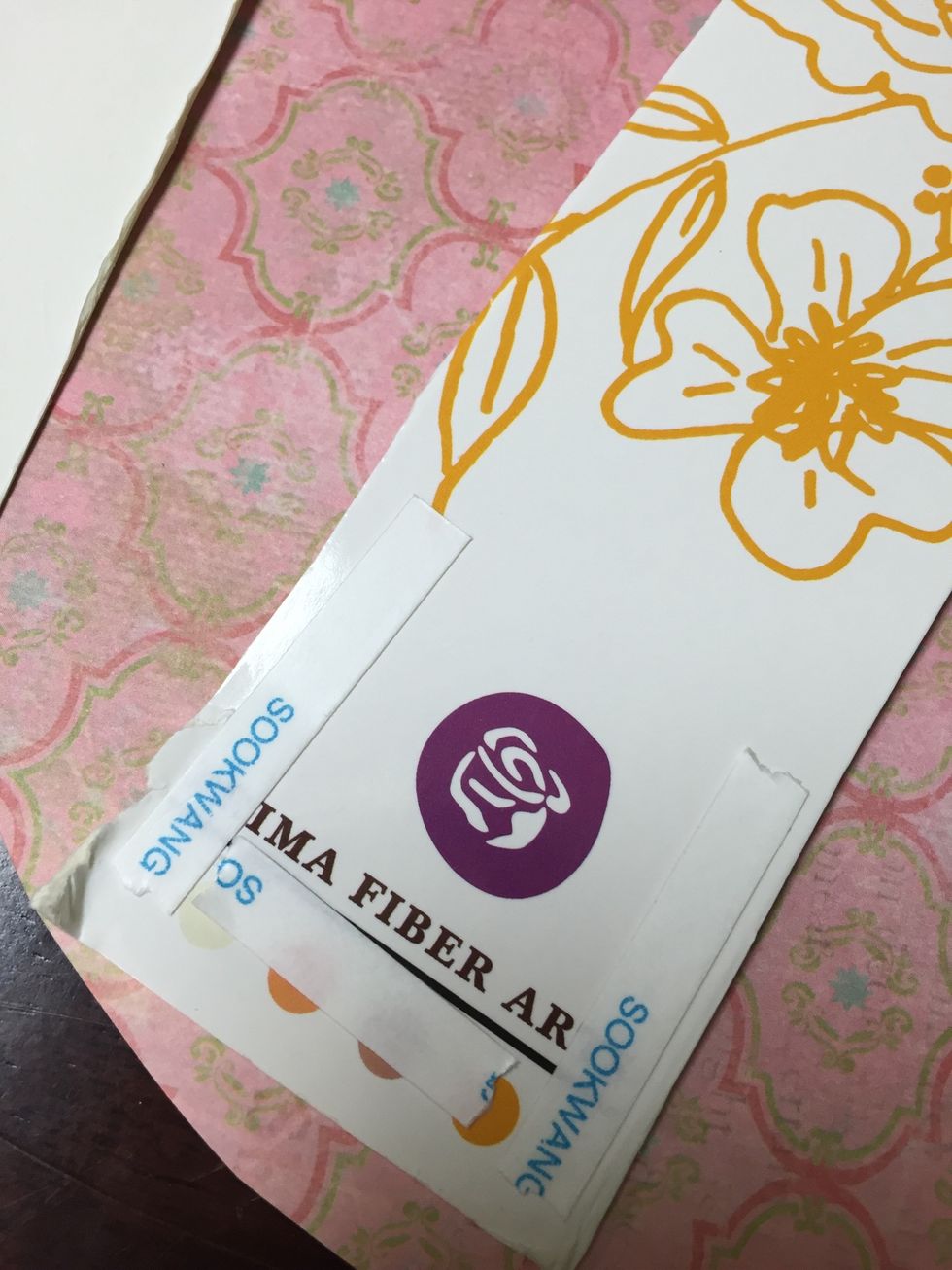 Use strong double sided adhesive I'm using Scor tape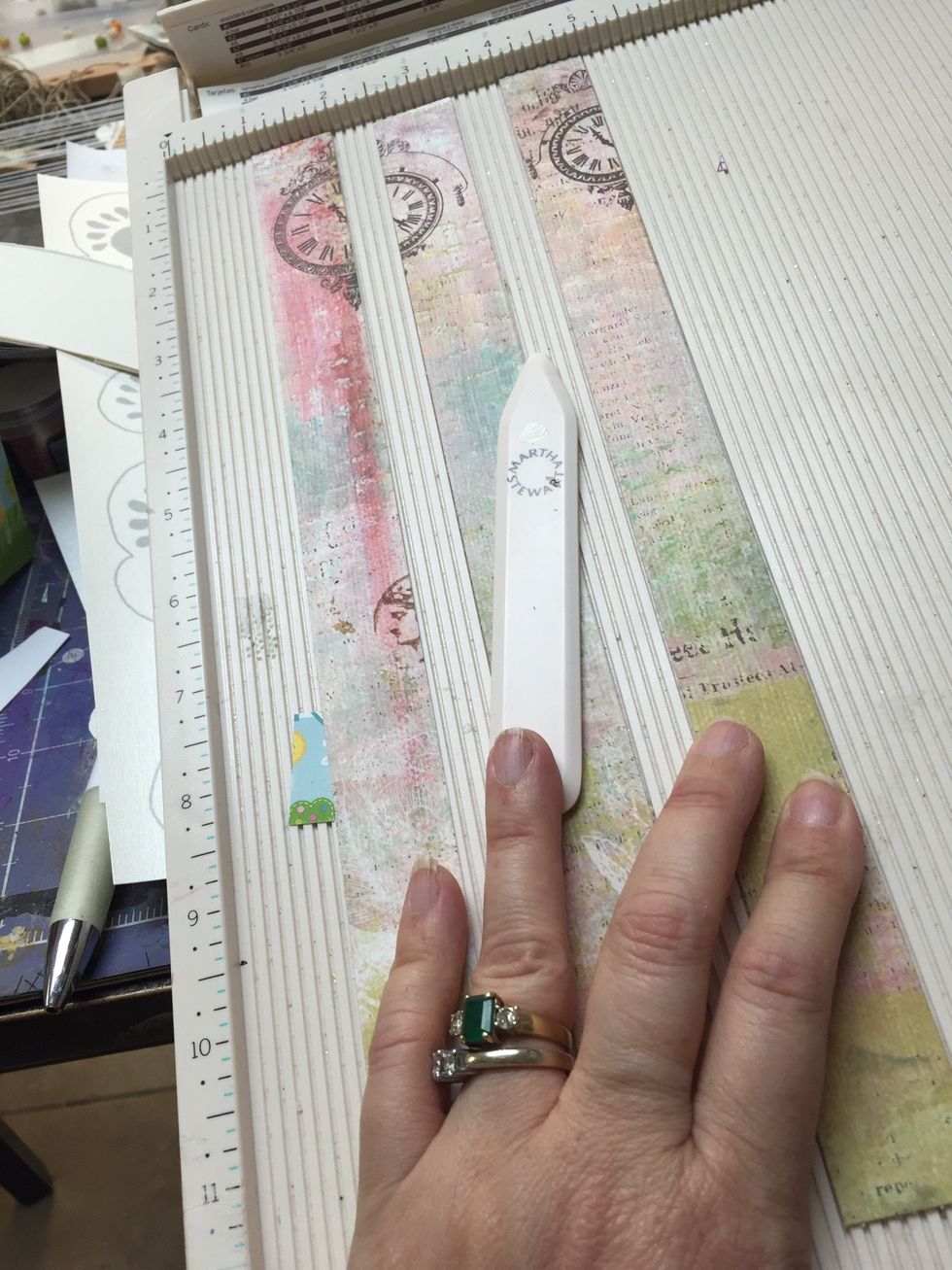 Cut three 1" X 12 inches long score in the center you will end up using 30 inches total
Fold in half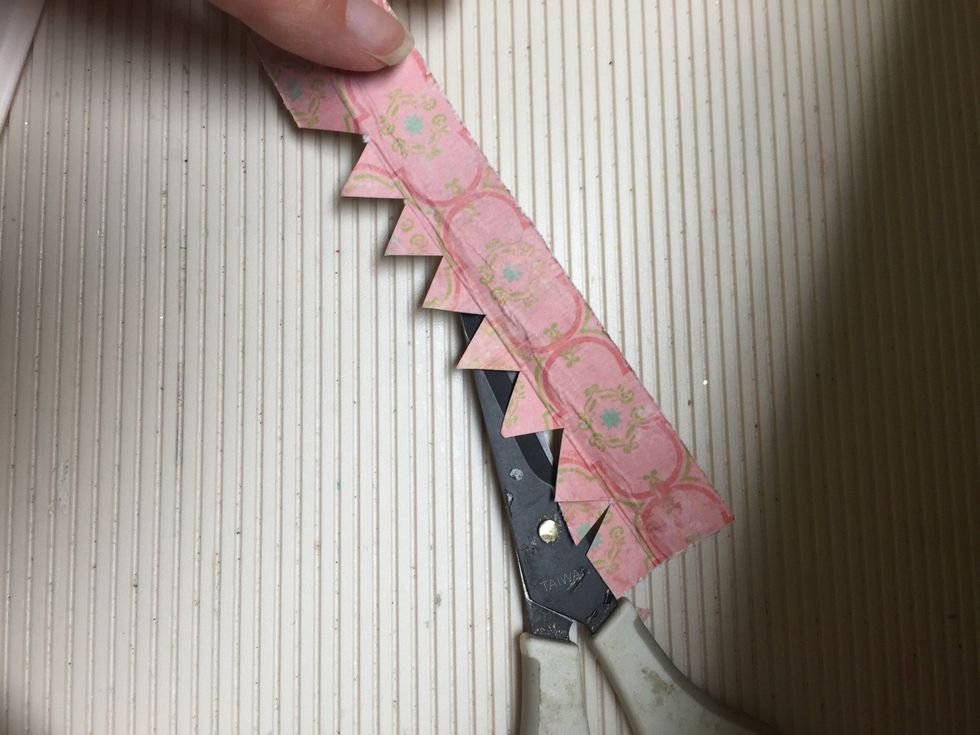 Cut in zig zags this will help with the contour of the egg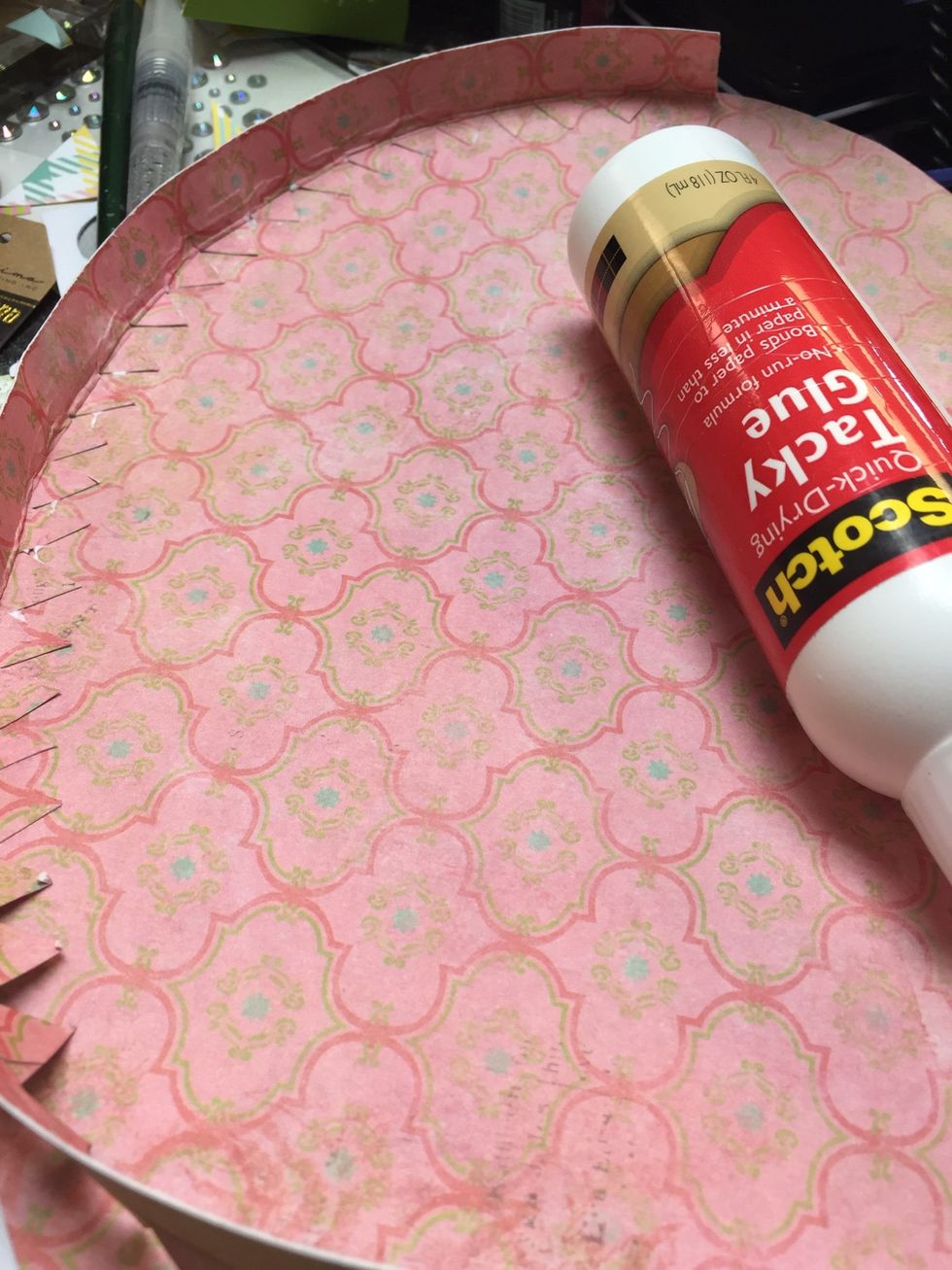 Adhere to egg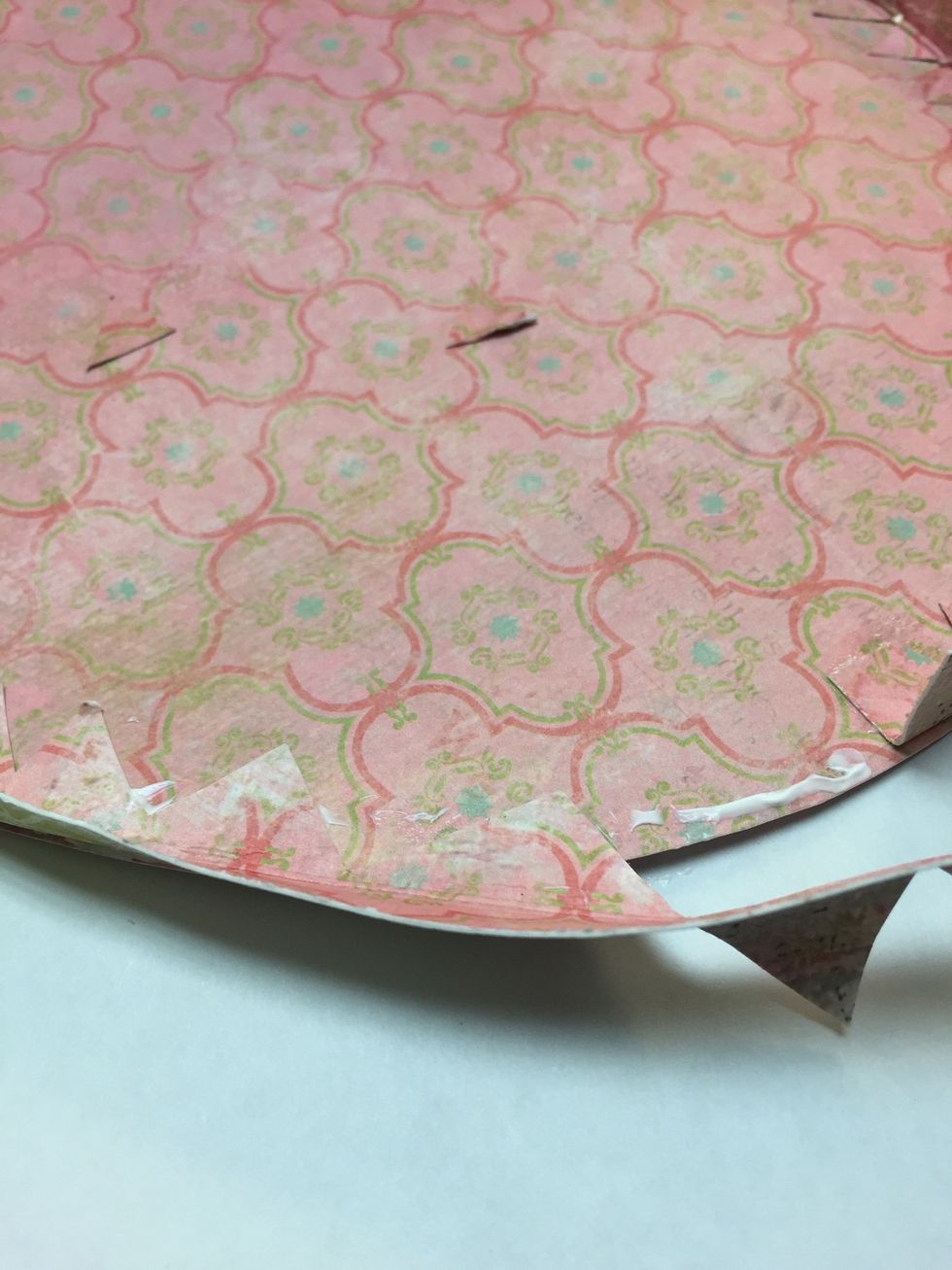 At the very end trim and glue together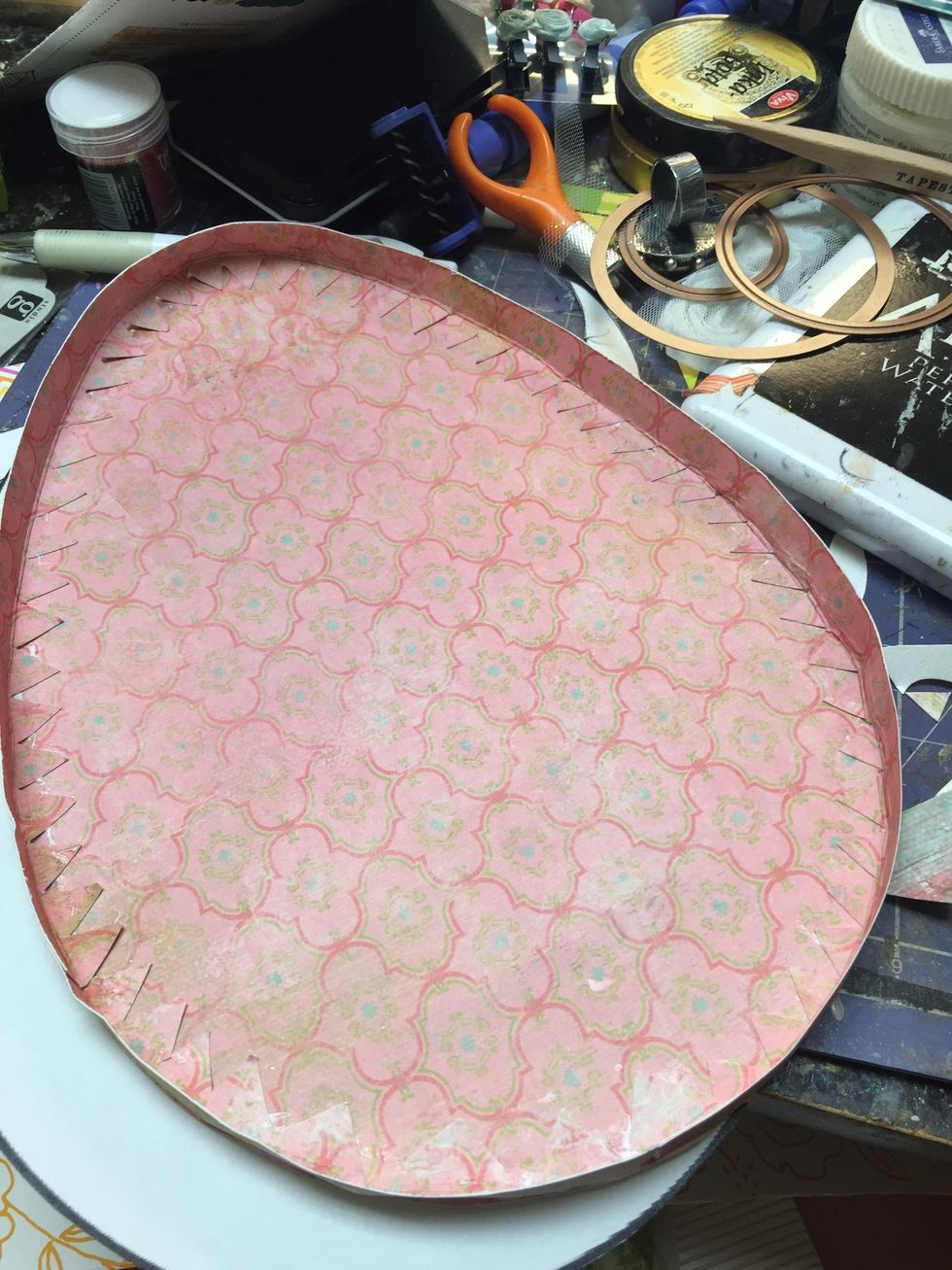 Now you have depth and a border to adhere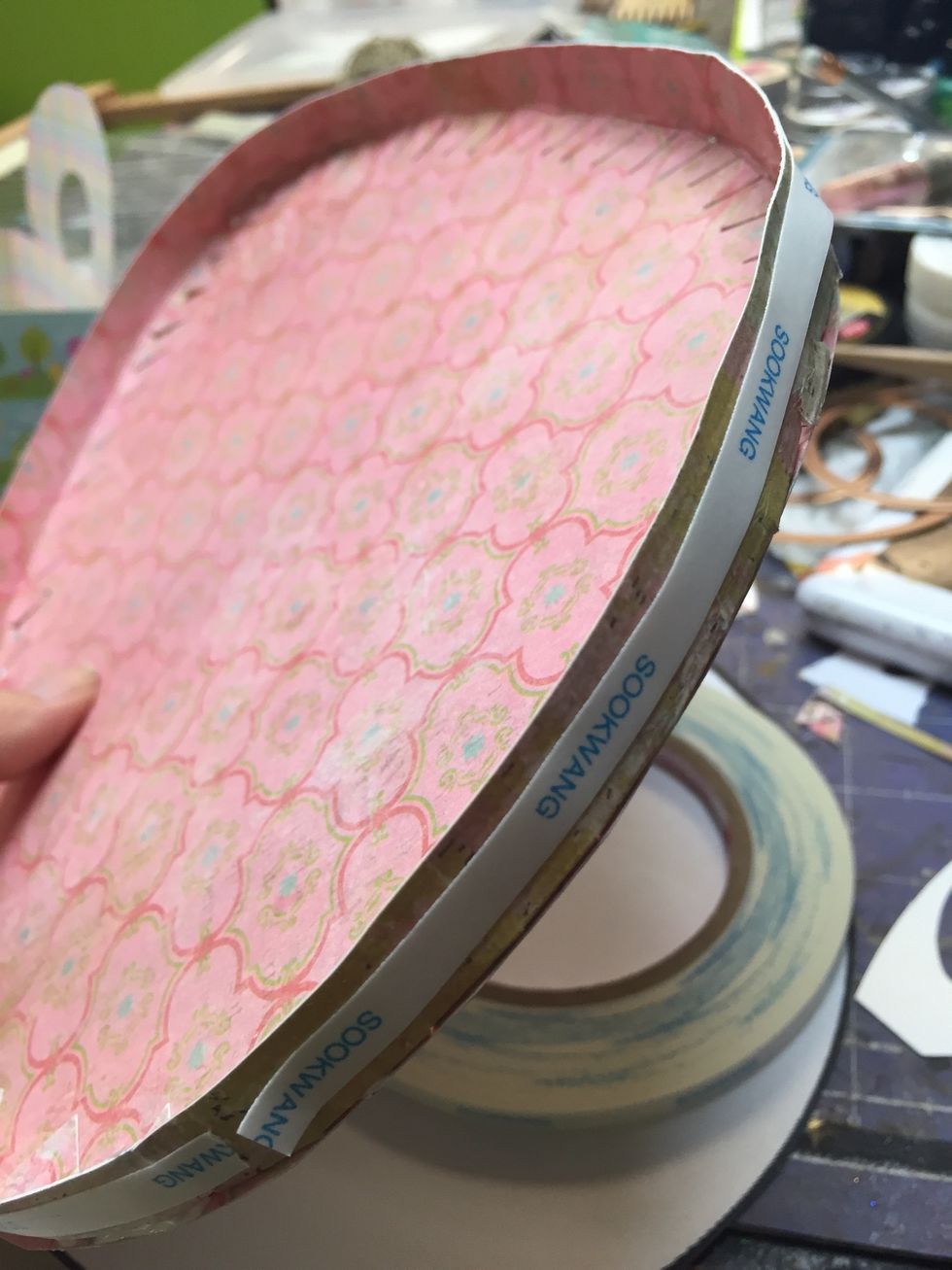 Add a piece of tape to the full circumference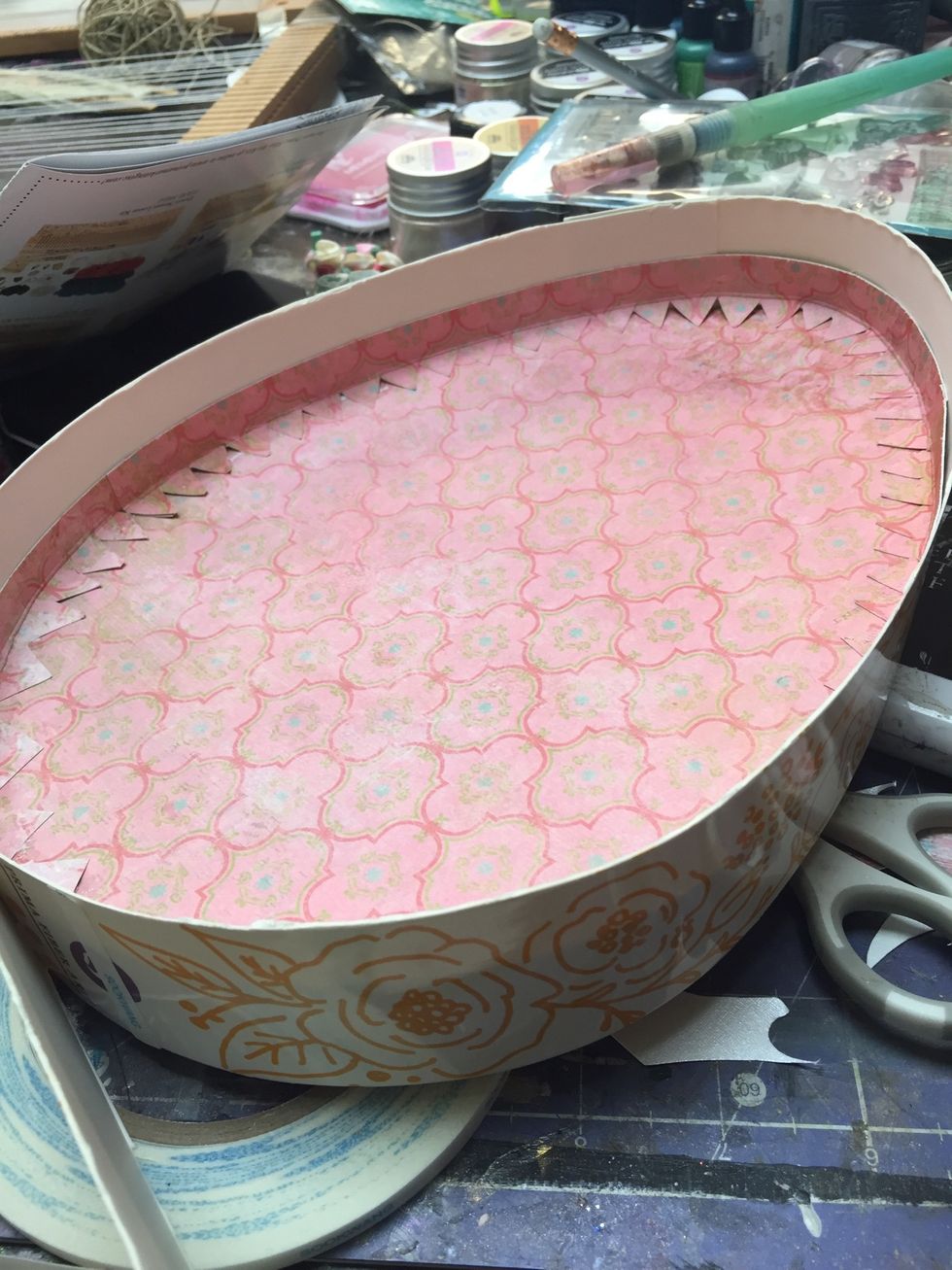 Adhere to your outter chipboard I'm so loving my sides. If you can't recycle a pretty packaging like I did you can always add paper to cover it up!
It stands and it's ready to get some pretty!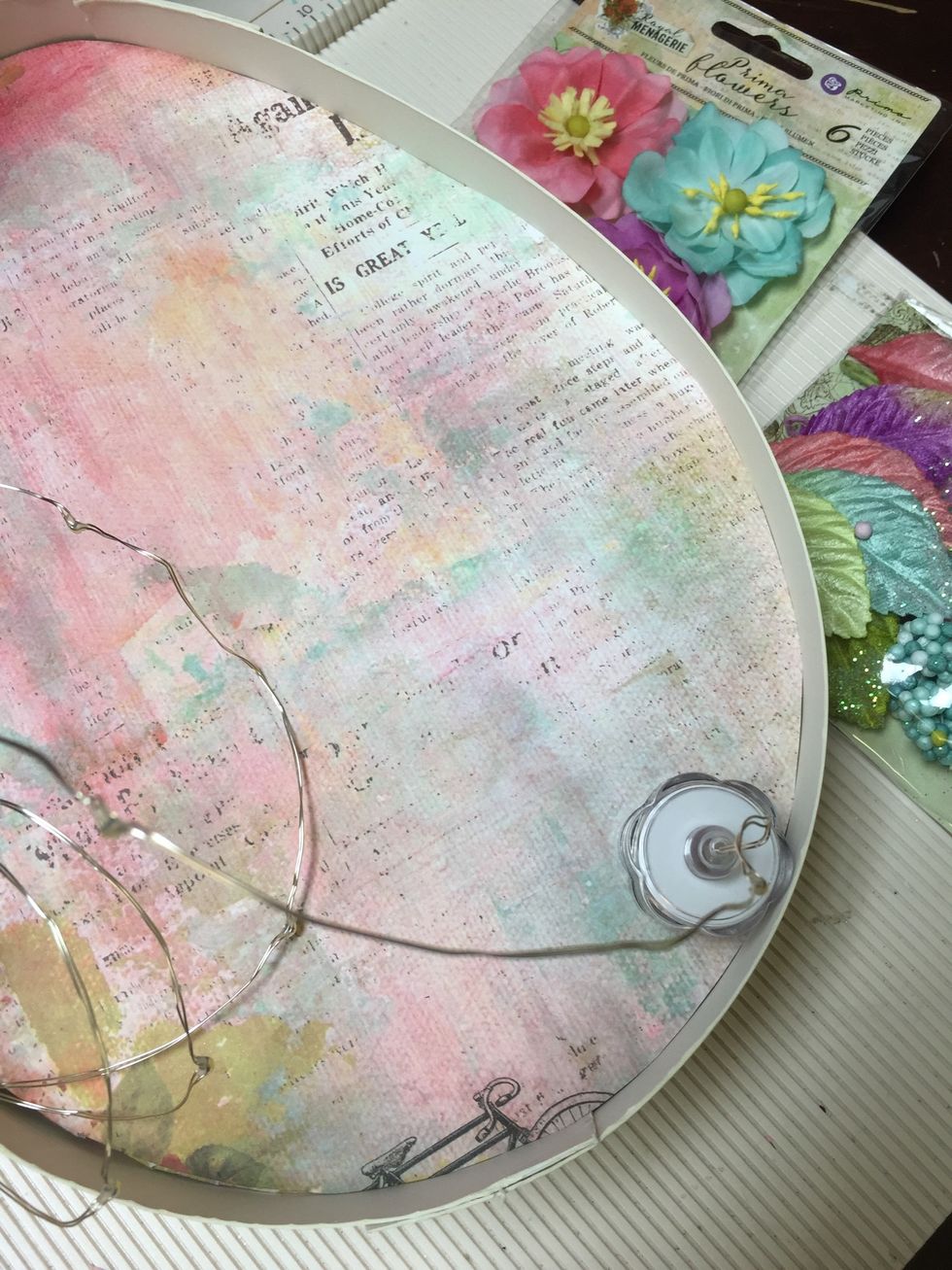 I want to add some shine so the lights will be adhered to the back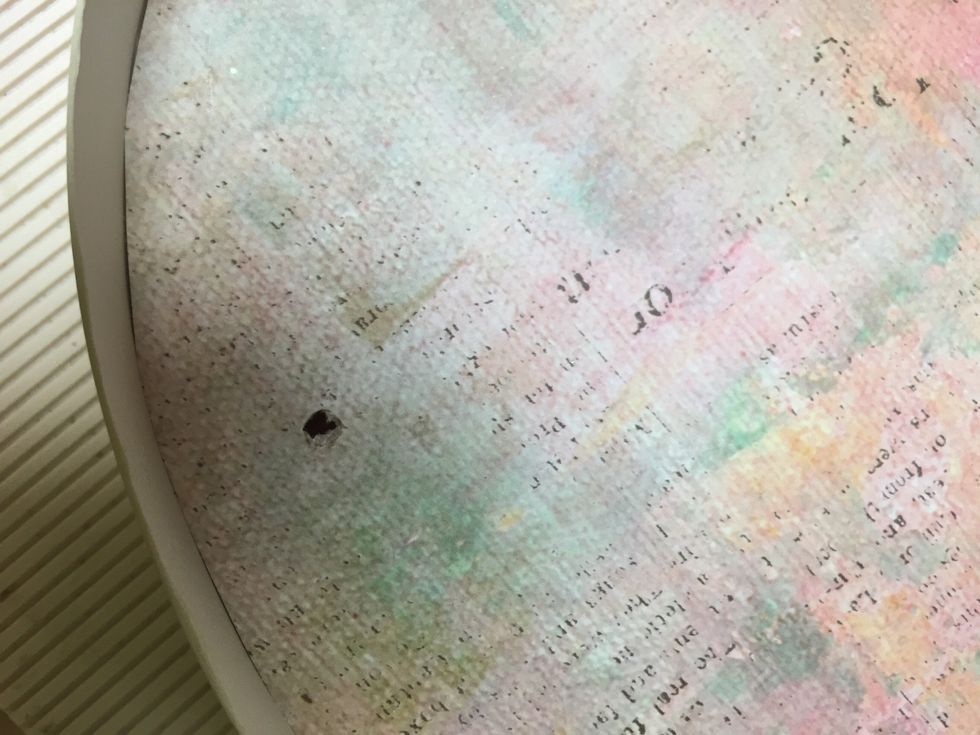 Make a hole from behind to thread the Lumies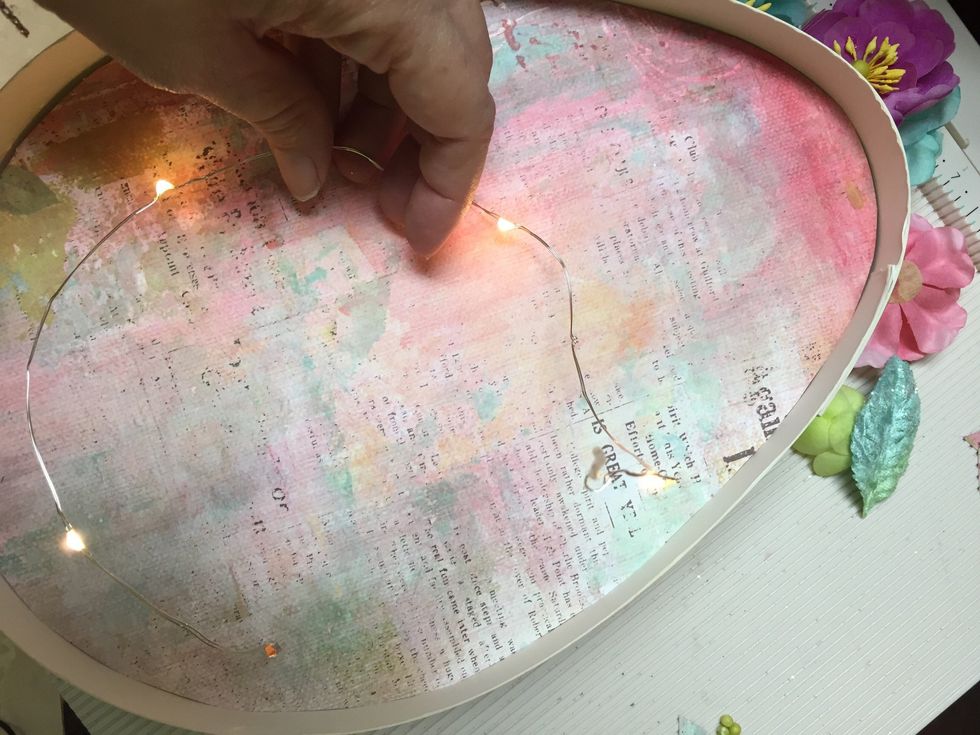 I always turn my lights in to see how it will look
I decided to secure them in place with the tape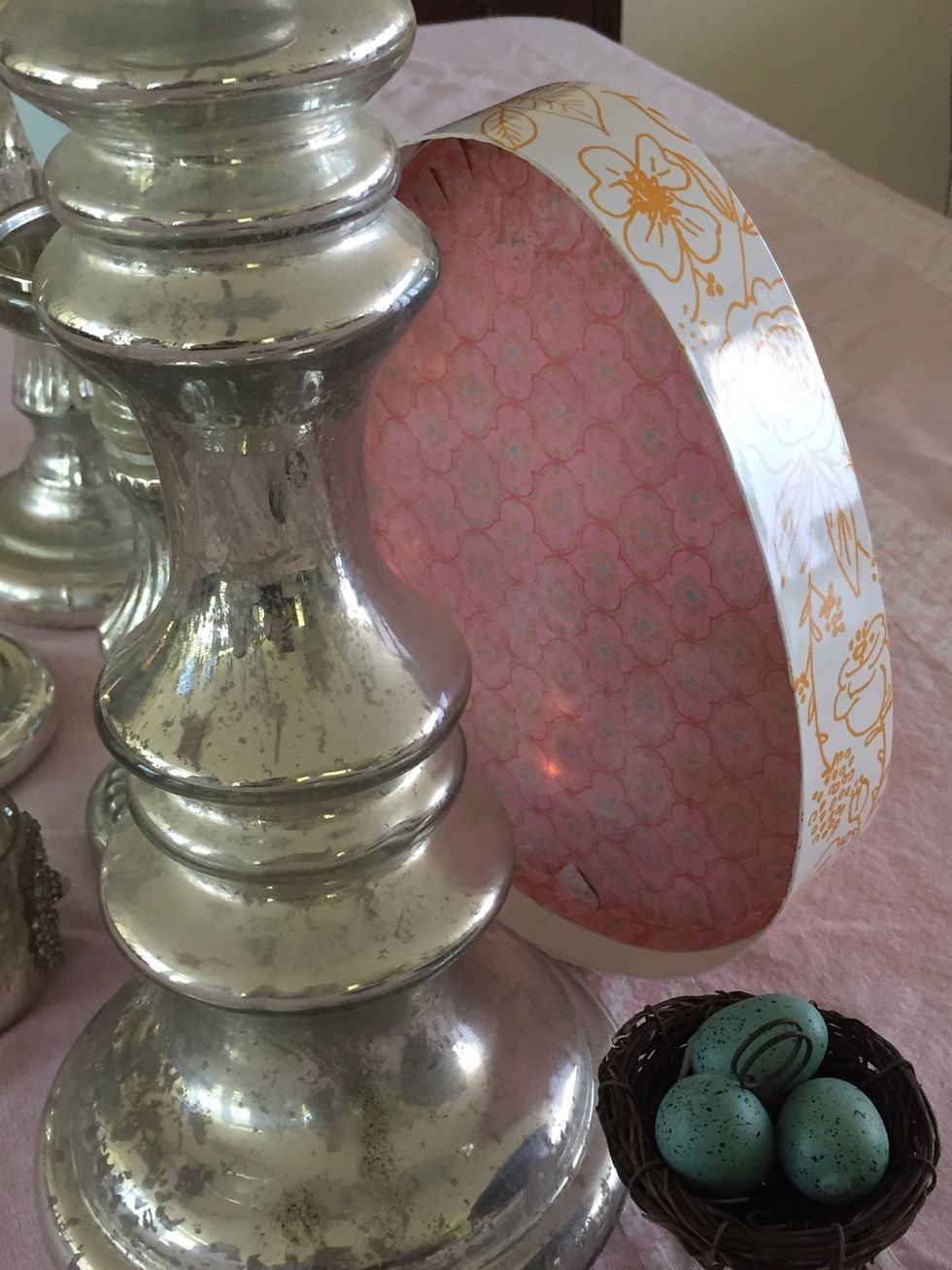 View from the back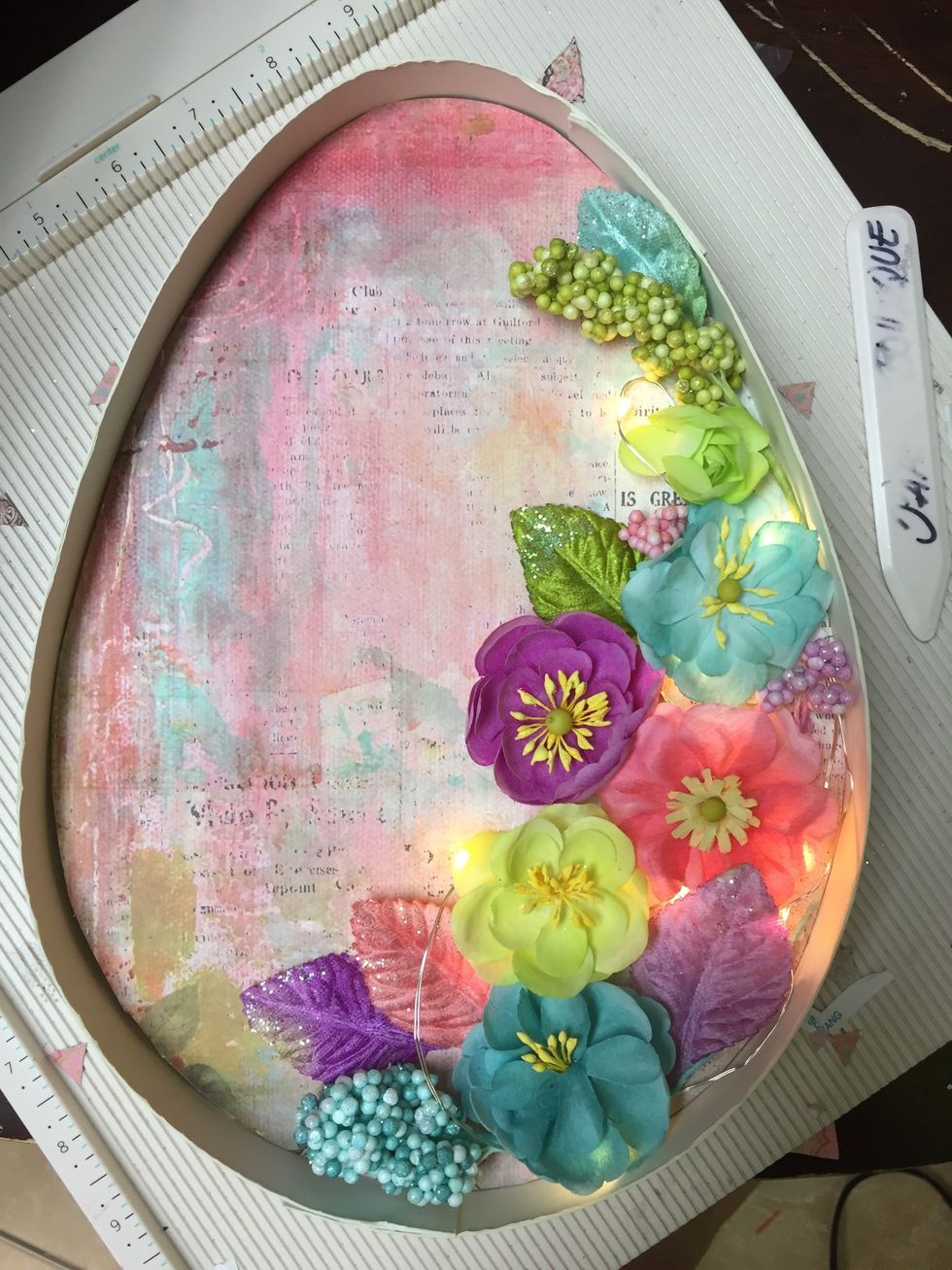 Begin the fun add your blooms!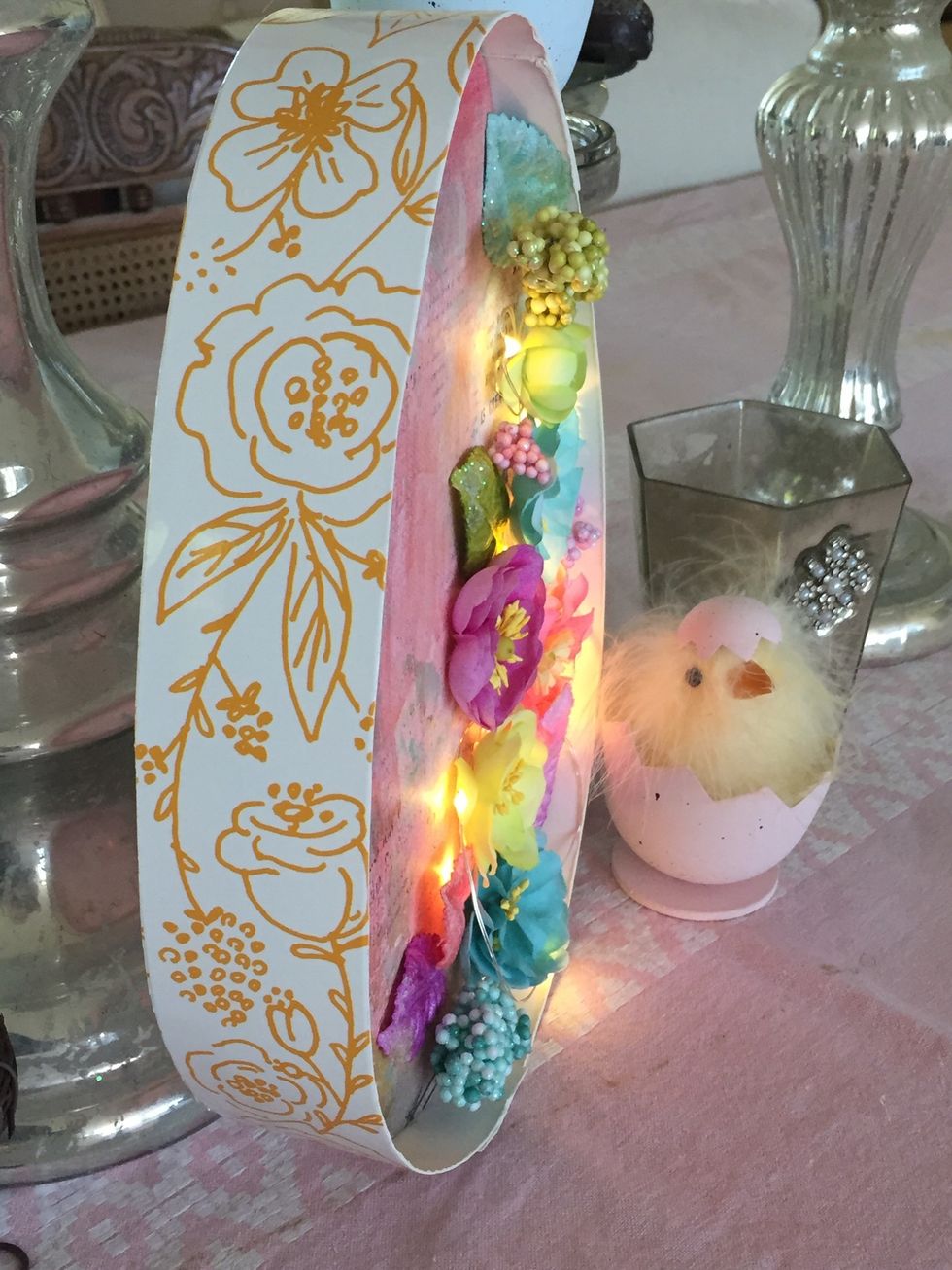 See how pretty this turned out!
Now my Easter table setting is complete! Look me up for more ideas www.milagroscrivera.blogspot.com
Piece of pattern paper 12x12
Recycled packaging fir structural support
Prima lumies
Prima leaves and flowers
Paper trimmer
Glue and scortape
Score board
Milagros C Rivera
Entrepreneur, mixed media artist, scrapbooker, jewelry maker, random stitcher and lover of all things pretty!