How to create a marioland wall around your (kids?) tv
Wall stickers plus shelves placed around a wall mounted TV to add a little fun to your evenings playing Wii or SNES. All without pissing off yor landlord (the stickers are easily removable)
25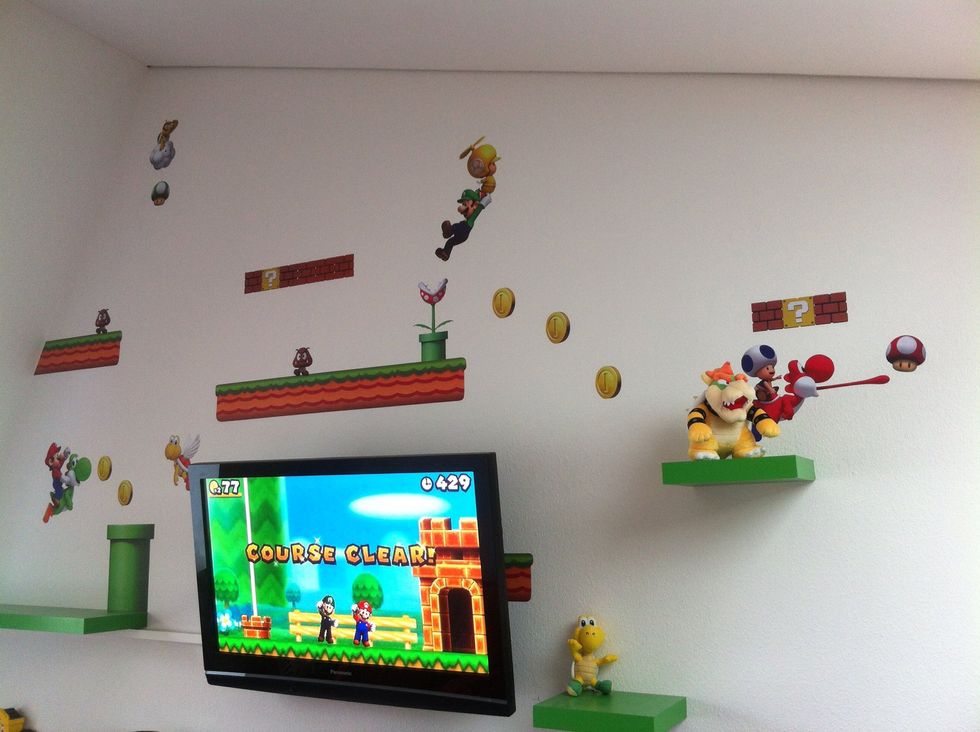 Put the TV on the wall wherever you like to have it. Design carefully where you want to put the stickers around it. You can get a set of stickers really cheap on eBay (~20€).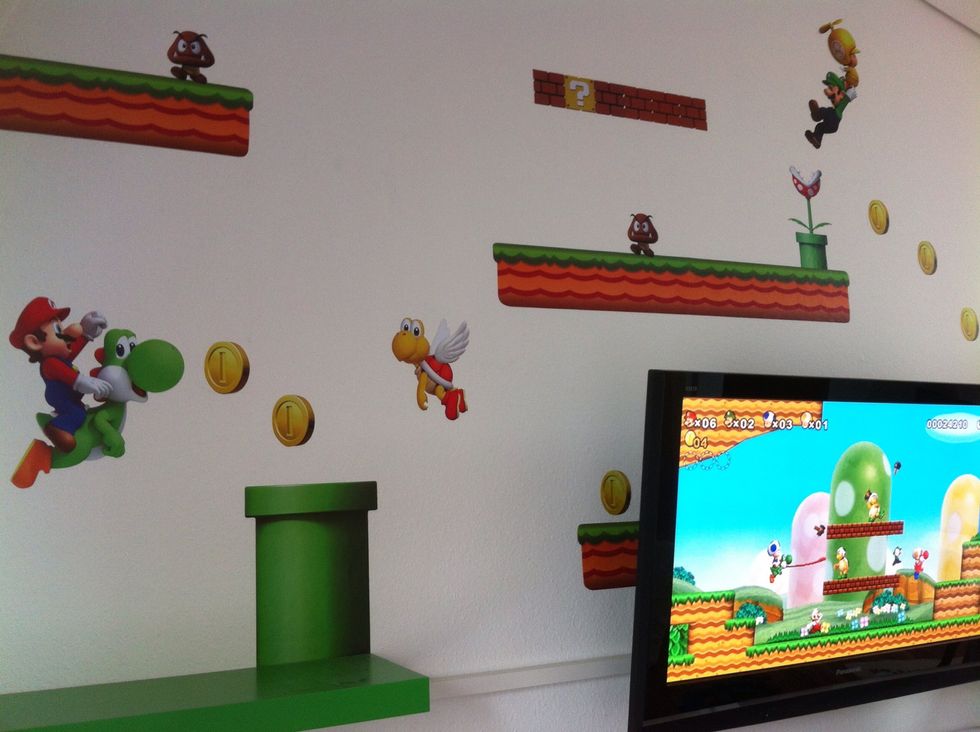 IKEA Lack shelves match the green and add a little structure to the wall. Round the edges of the landscape stickers to give the impression of hovering tiles.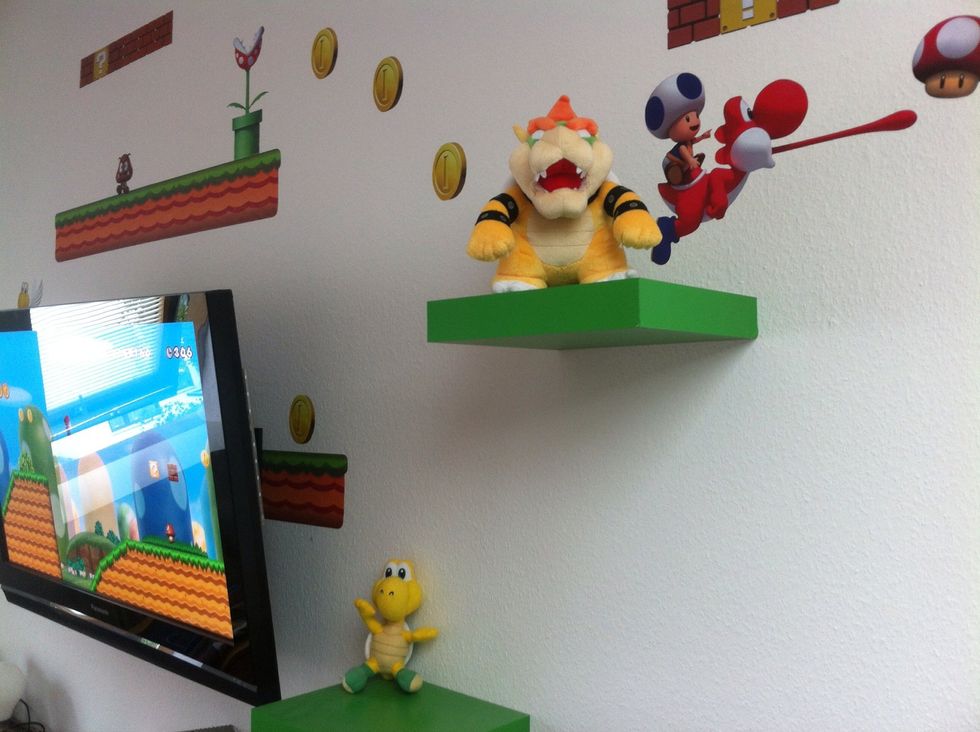 Some plush toys help adding some fun to the whole setup. Enjoy the next evenings playing Super Mario Bros in the perfect setting.
1.0 set of Mario Wallstickers (search eBay)
IKEA Lack Shelves
Some Plush Toys
1.0 TV
1.0 TV wall mount
Martin Storbeck
I'm an IT-Consultant by day, but at night (and on weekends) I become a biker, IKEAhacker and LEGO-enthusiast, currently bringing the qlib to life