Look healthy with a nude lip ... Not blood hungry ...
1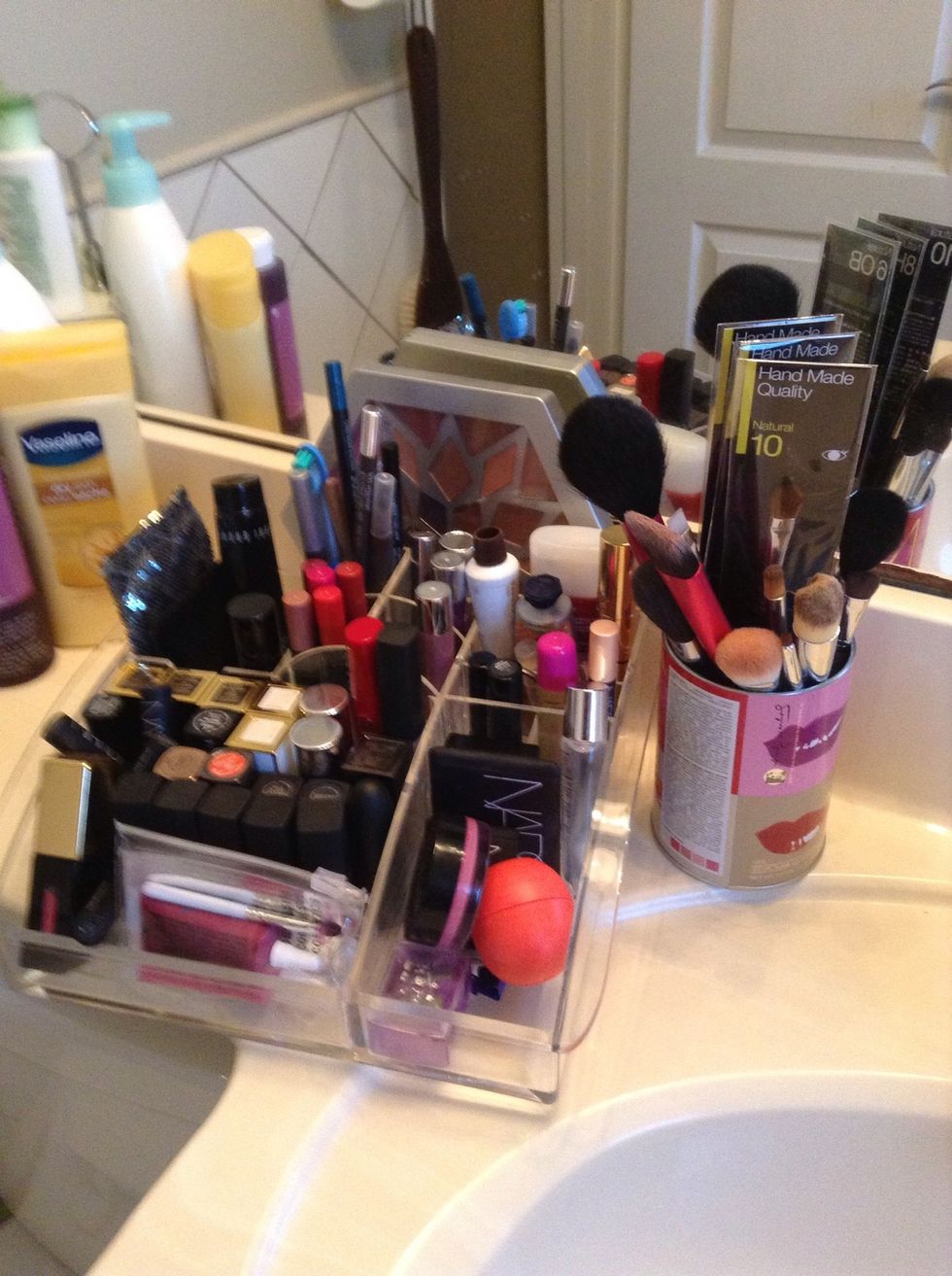 As always, gather and organize your supplies ...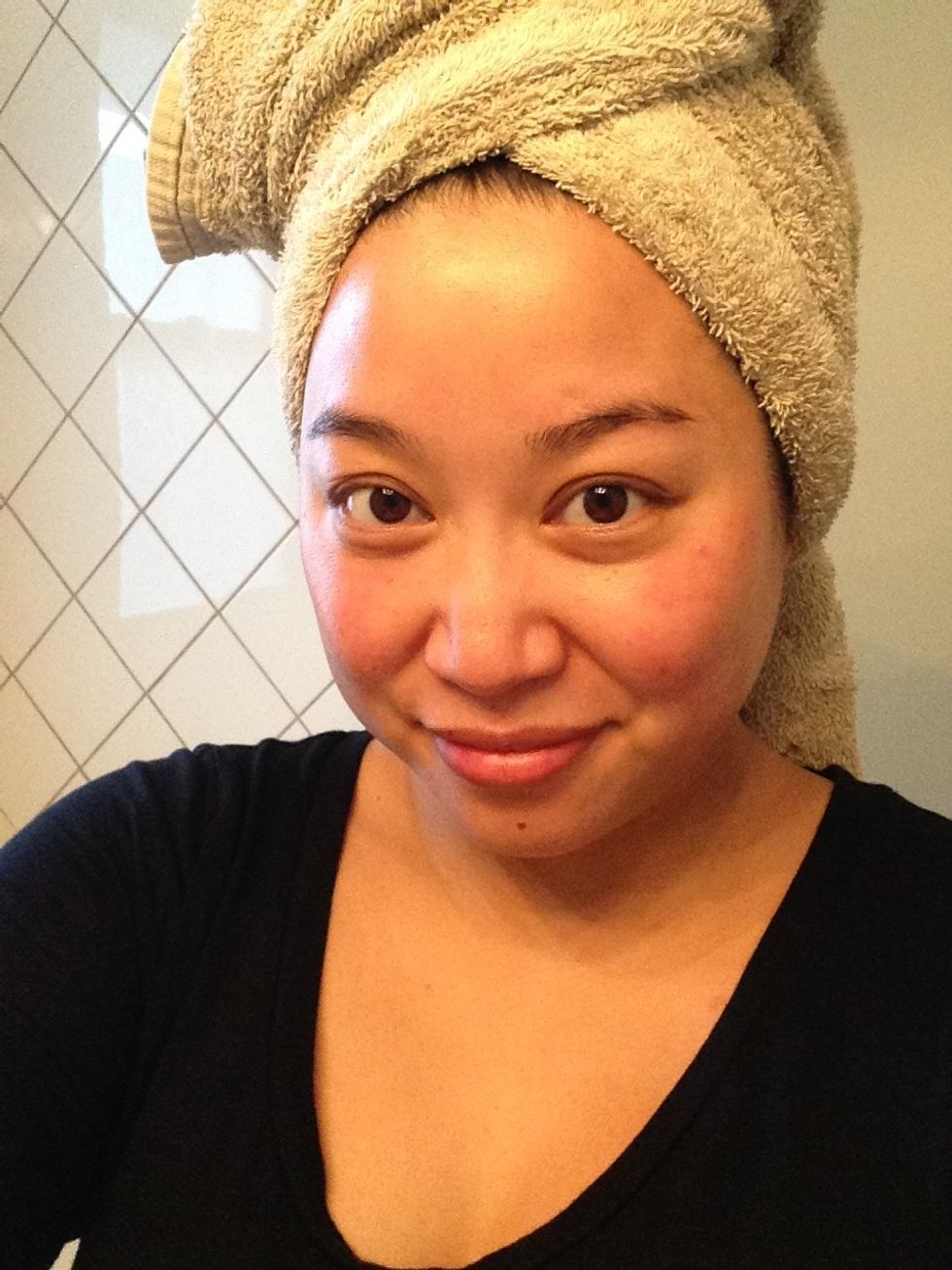 Start with a clean, moisturized and exfoliated face for the best effect ...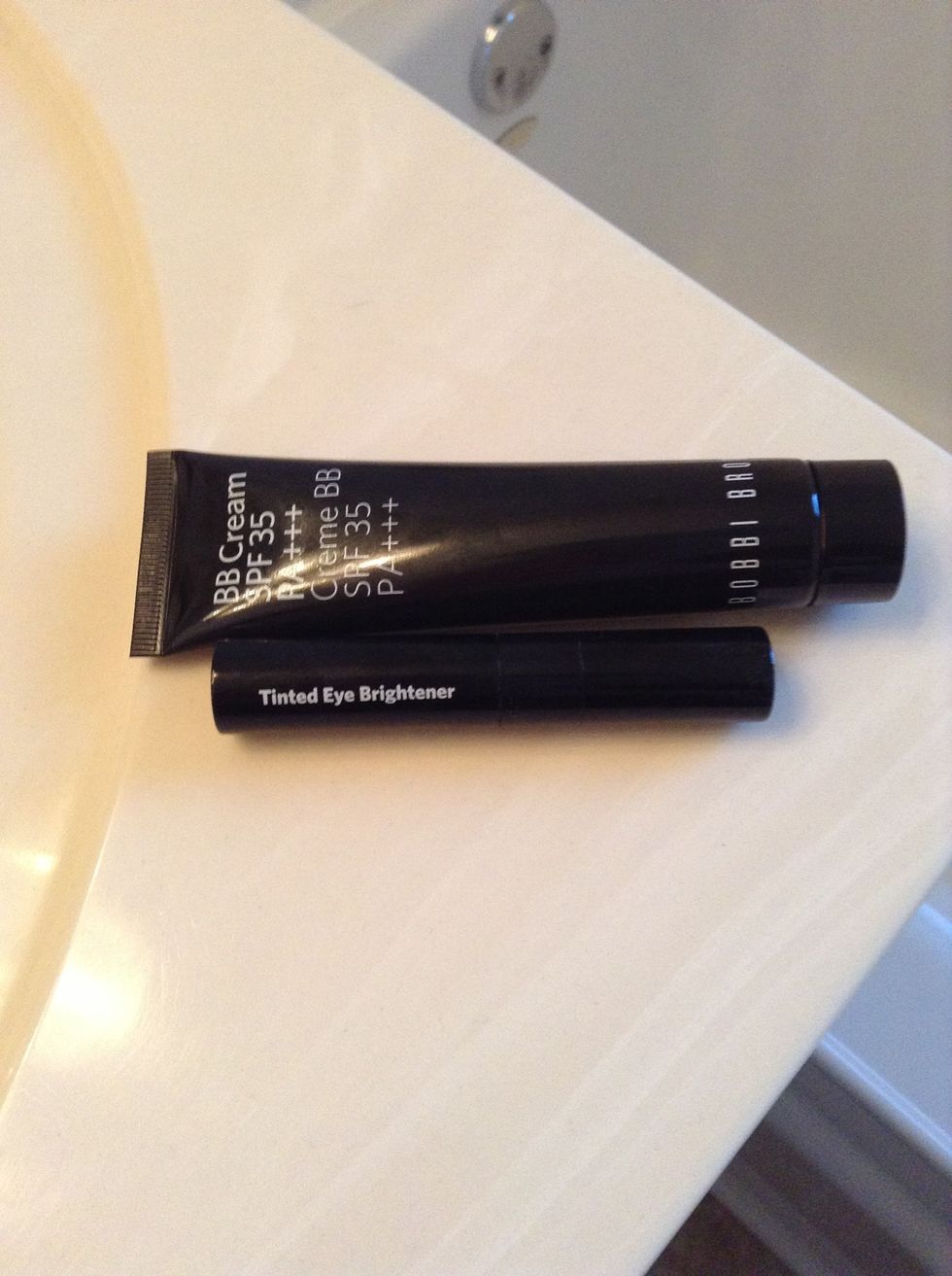 Start with foundation or tinted moisturizer and concealer ...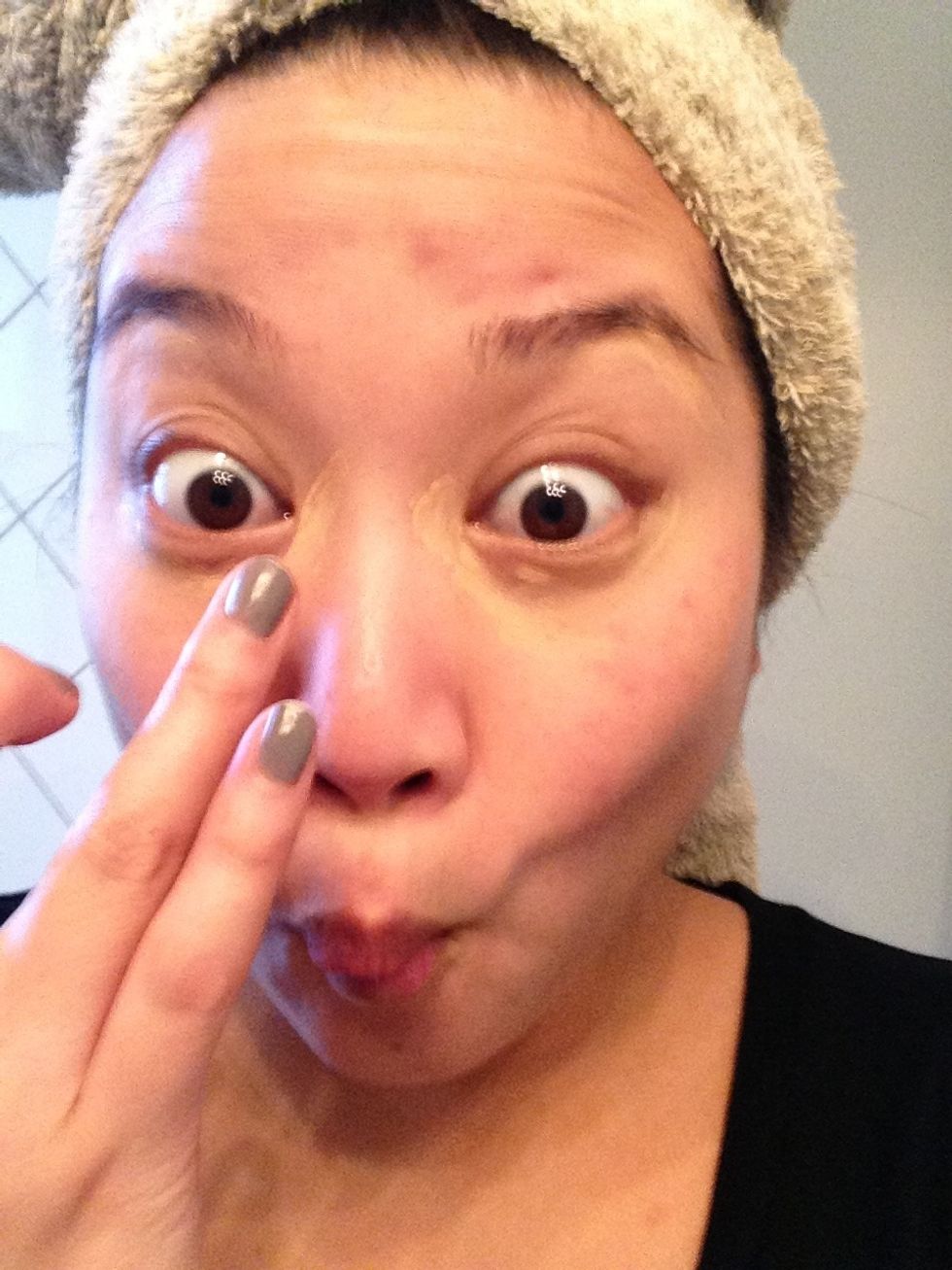 Base your face as you normally do, and take time to blend. When I do a nude lip, I want to make my eyes as bright as possible, so I use a highlighting concealer as well around the eye area ...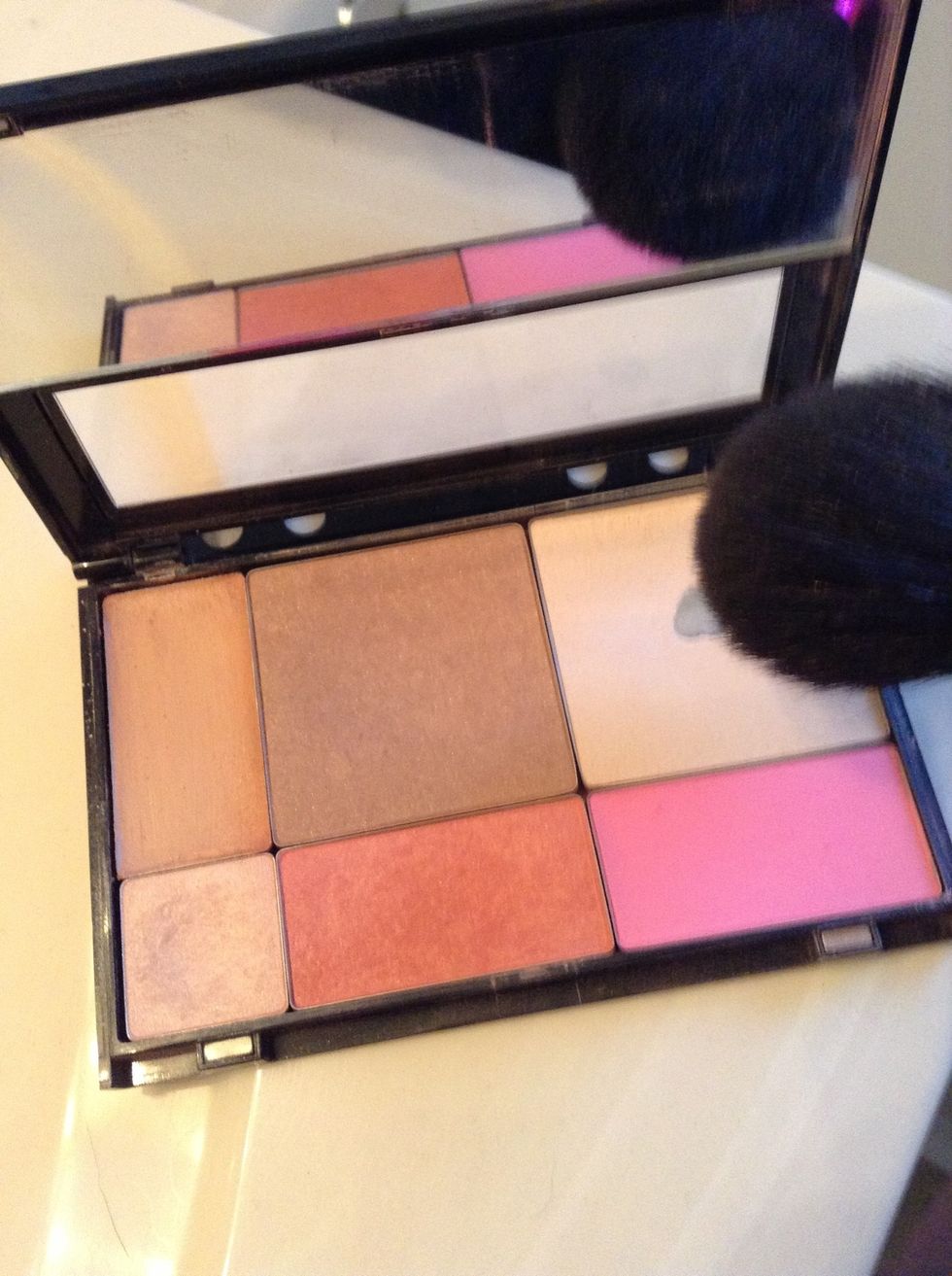 I am going to work a powder blush today, so before I apply it, I will set my base with a dusting of powder so that my blush doesnt get streaky ...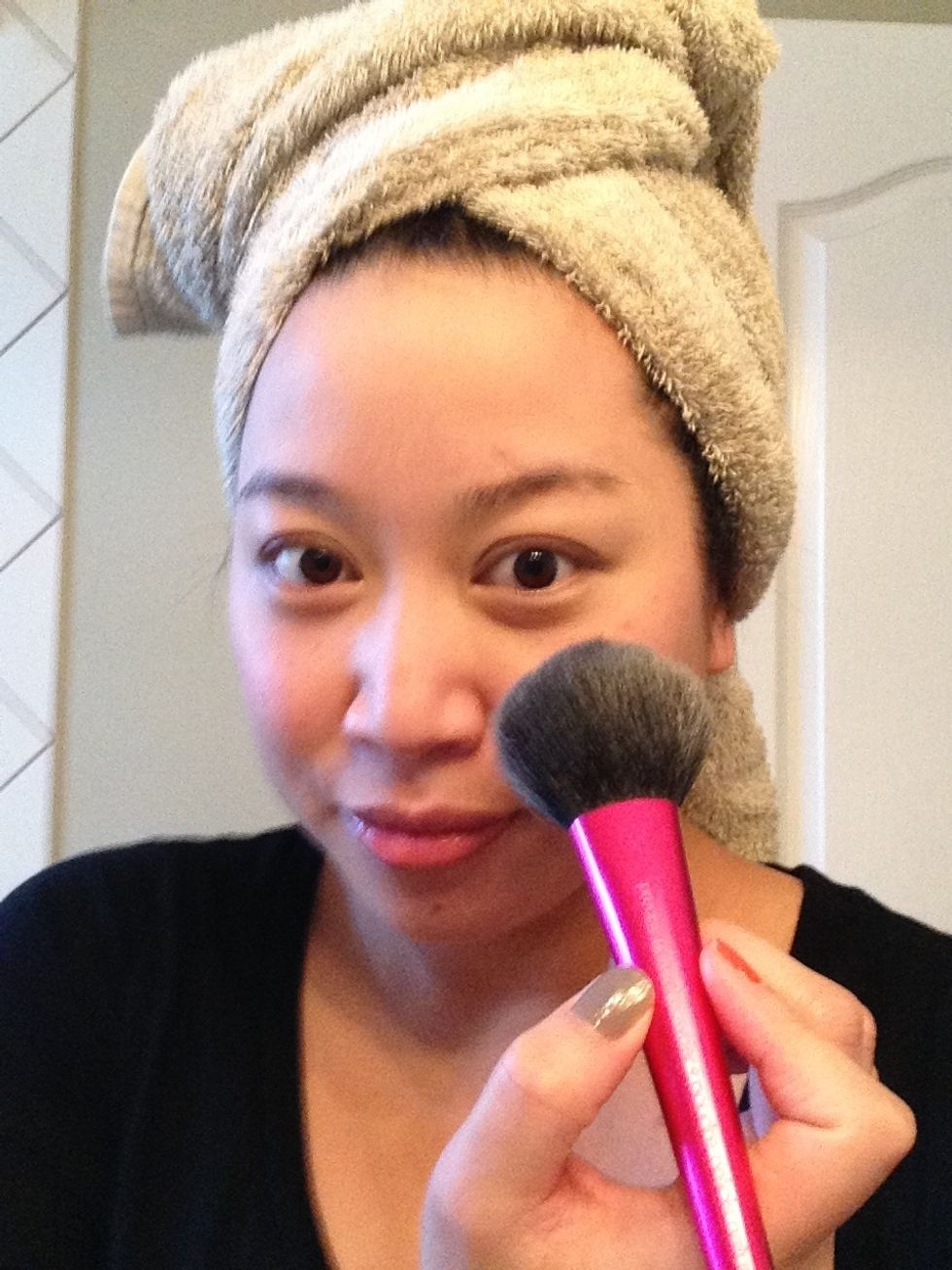 Dust dust dust ...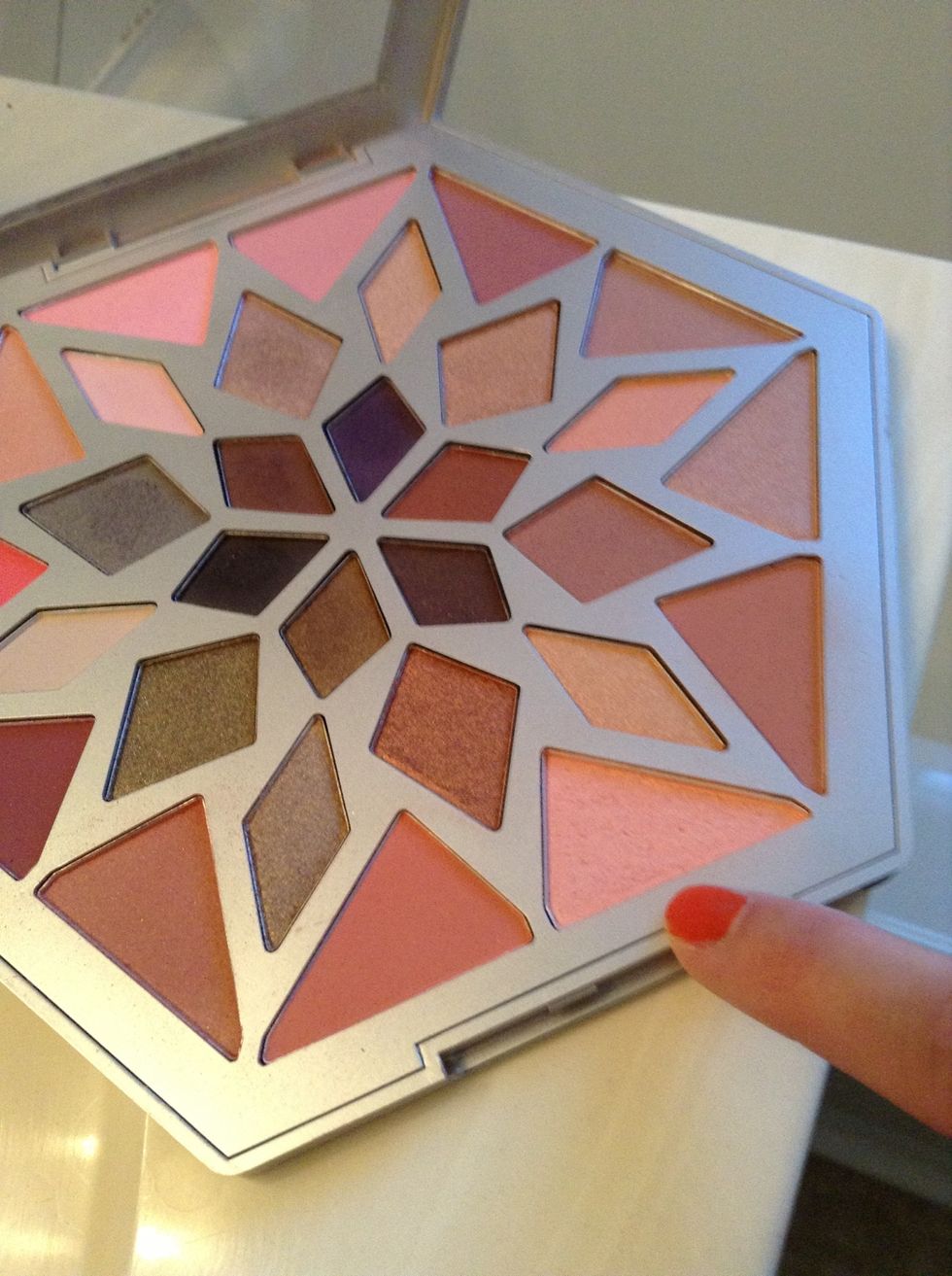 I am going to start with a light shimmery shade from this awesome Stila Snowflake Palette ...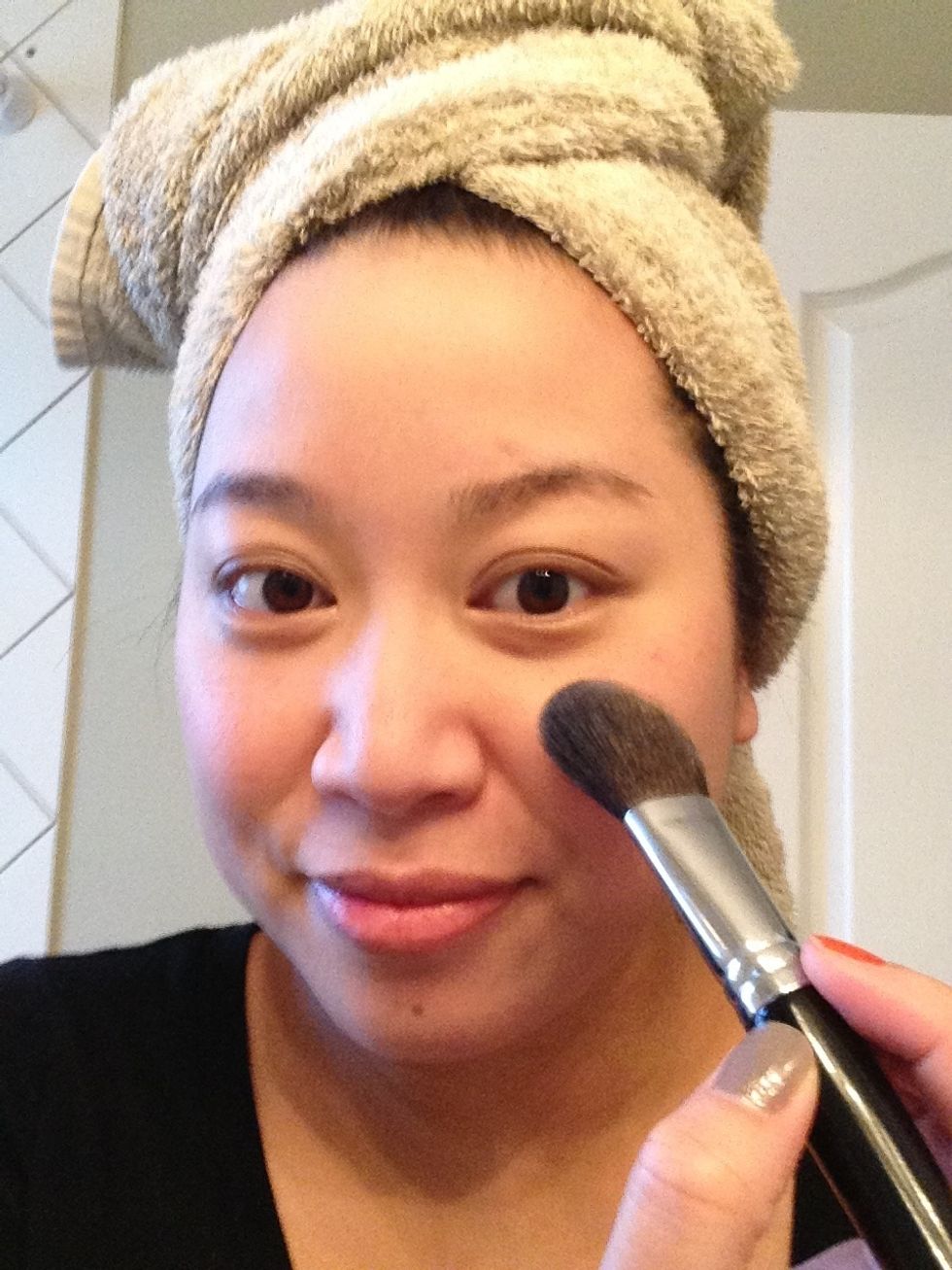 Take it over the apples of the cheeks ...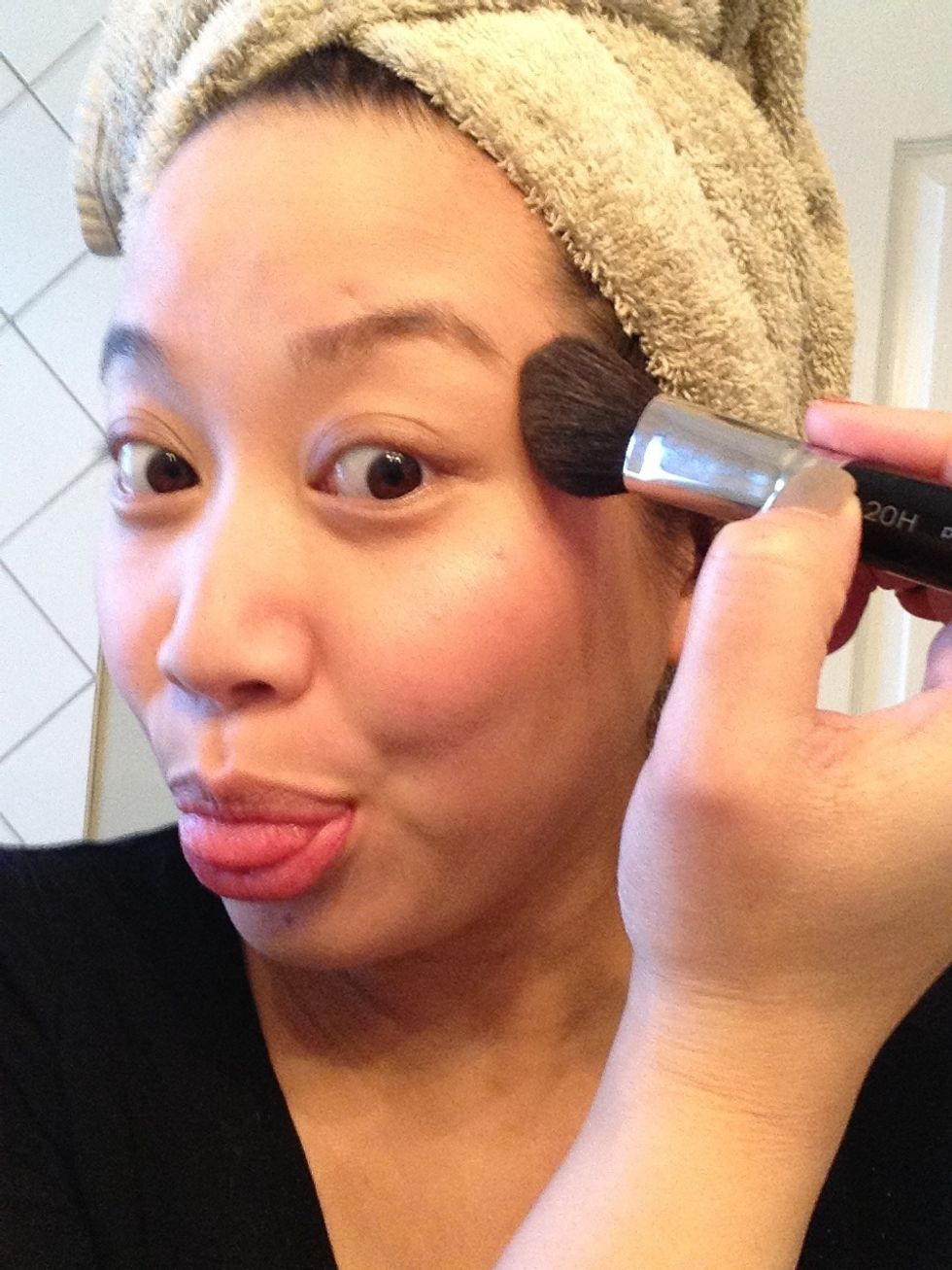 ... And up towards the temples. Don't be shy. A nude lip can wash you out so you have to put the colour elsewhere on the face to make you look healthy and not like a zombie ...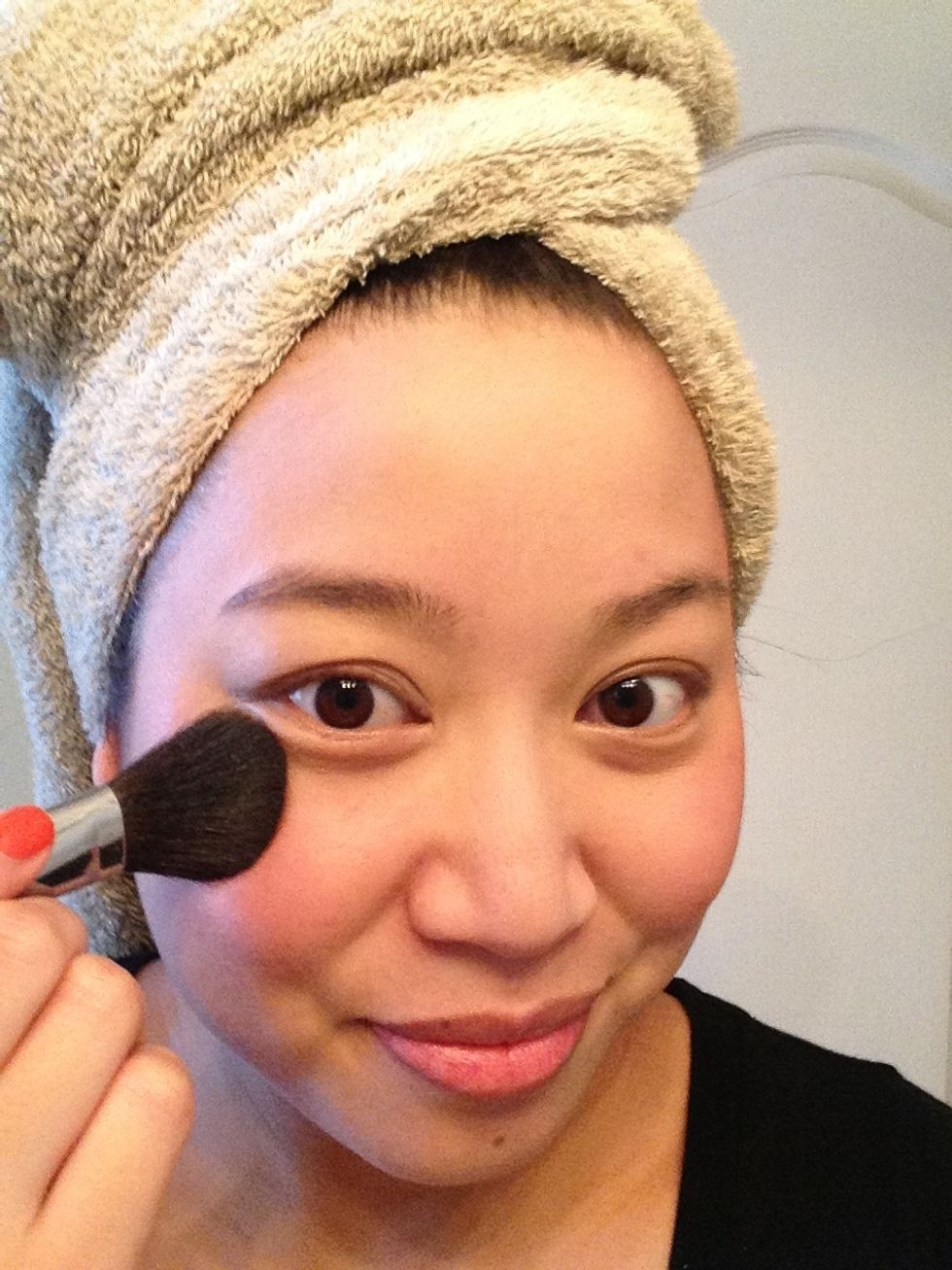 Repeat on the other side ...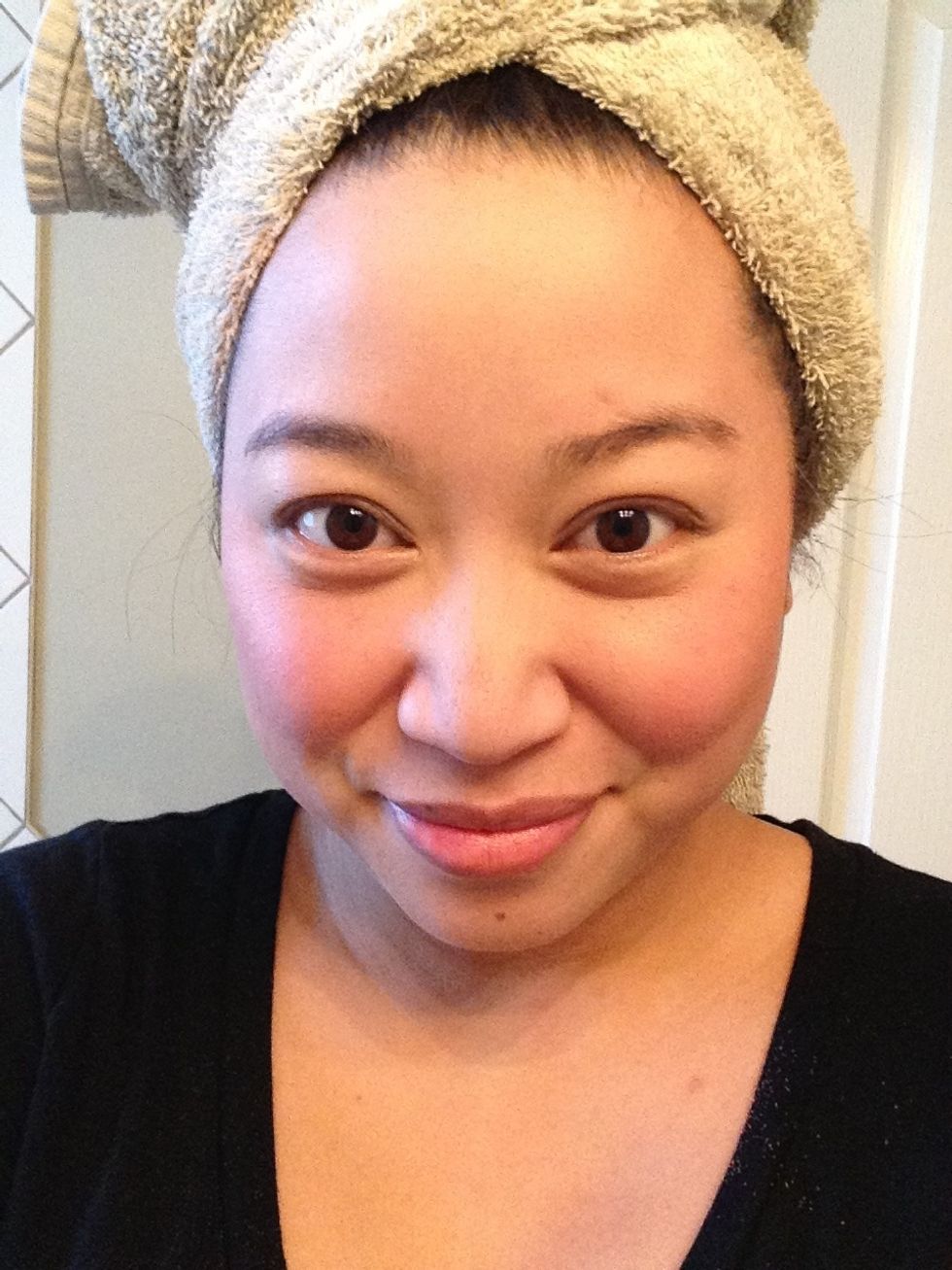 See ... Healthy ... :)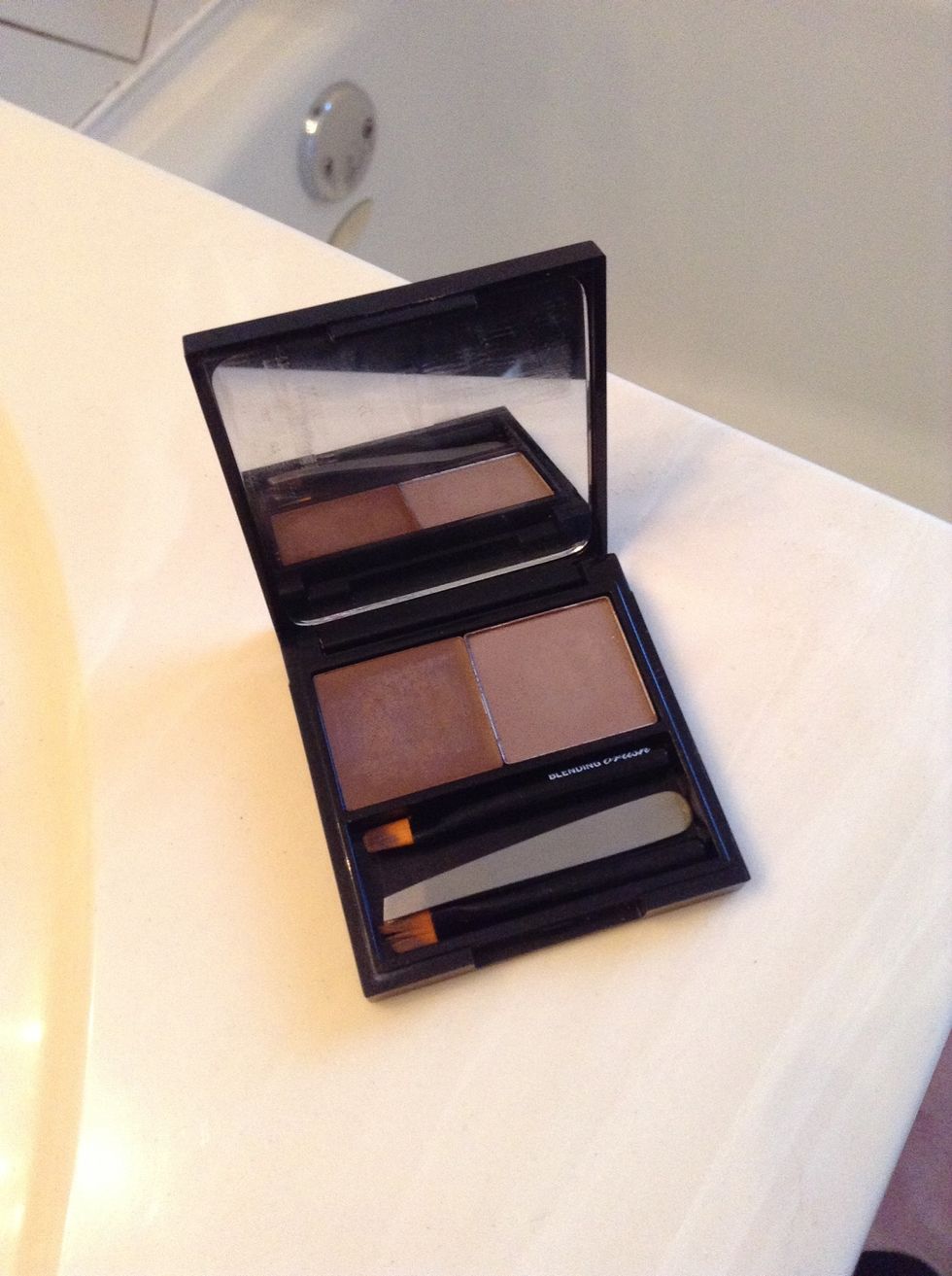 Brows are also super important! Fill those suckers in ...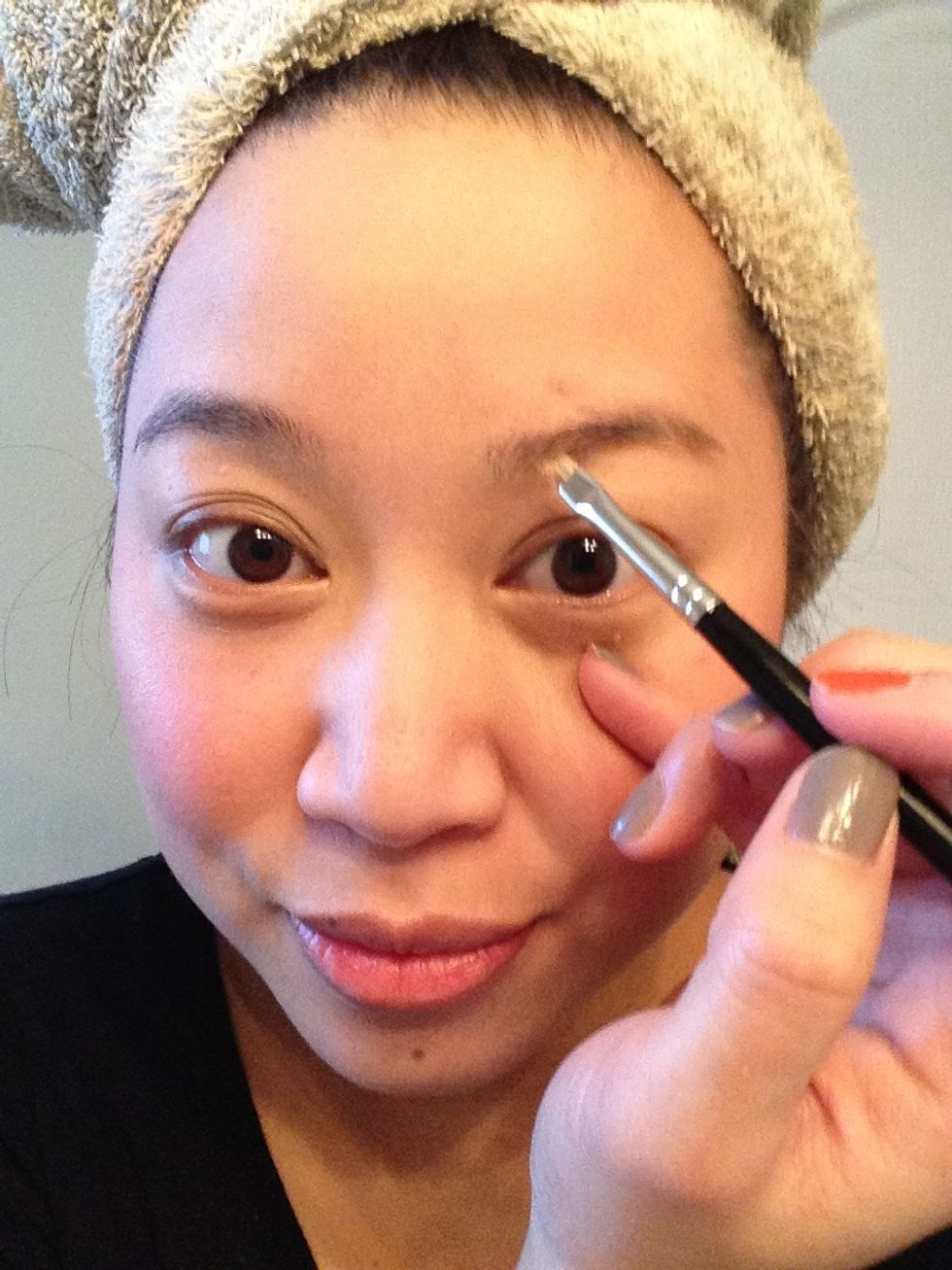 I am using a soft brown powder from the Benefit BrowZing palette and a slanted brush to stroke the colour into the brow ...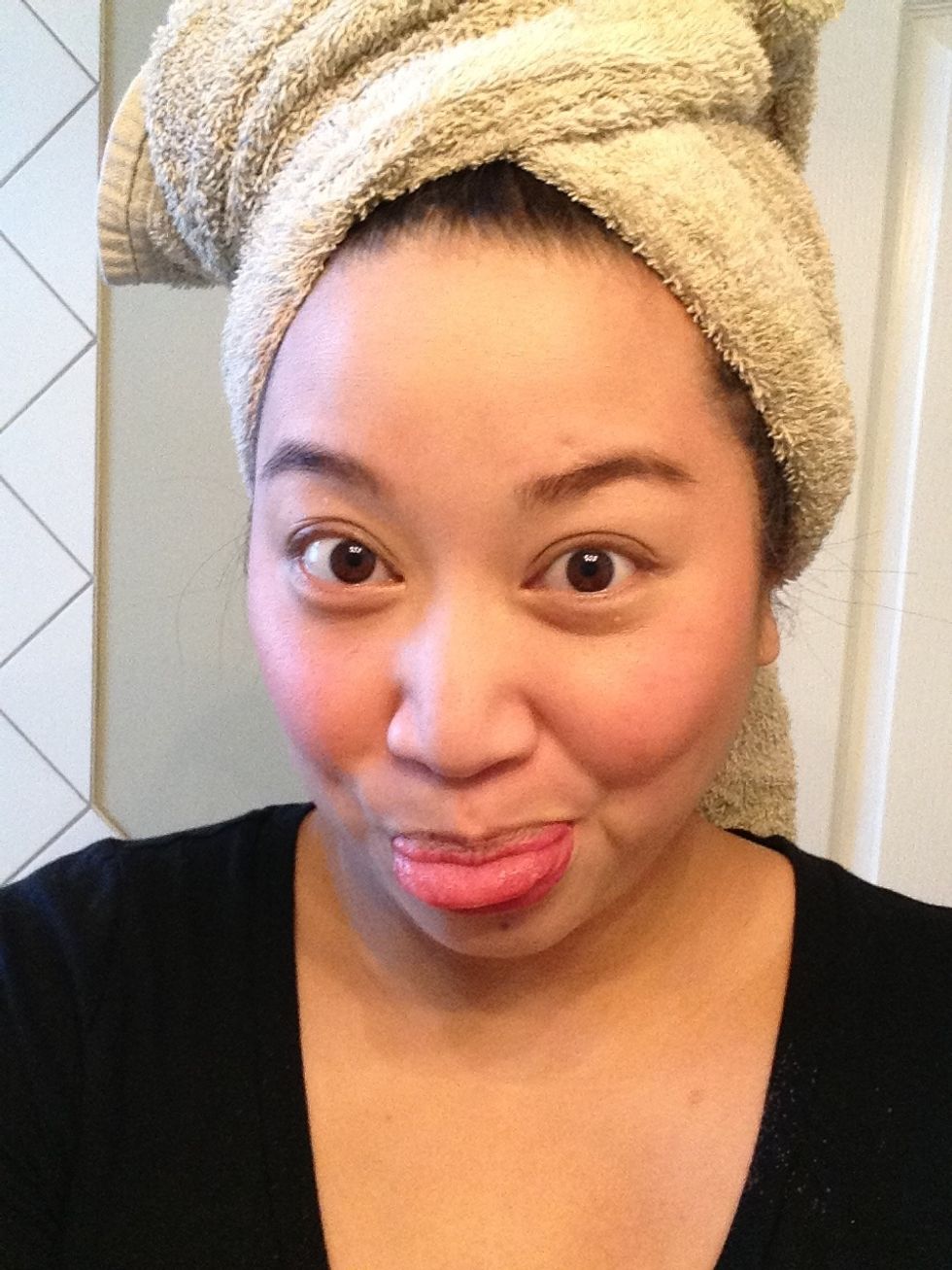 Yeah for caterpillars!!!!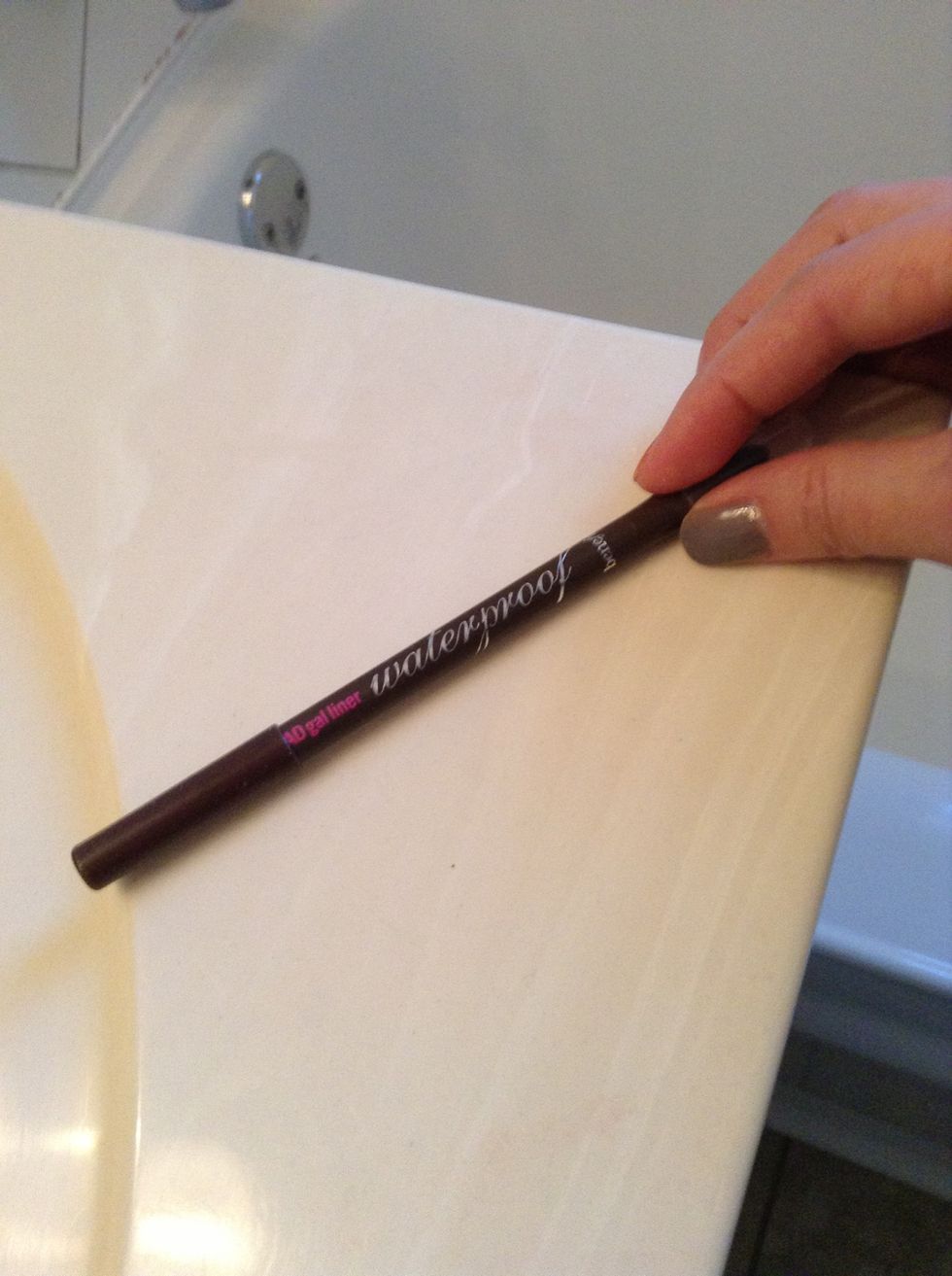 Definition around the eyes is also a must, so use a brown pencil to line the lashes ...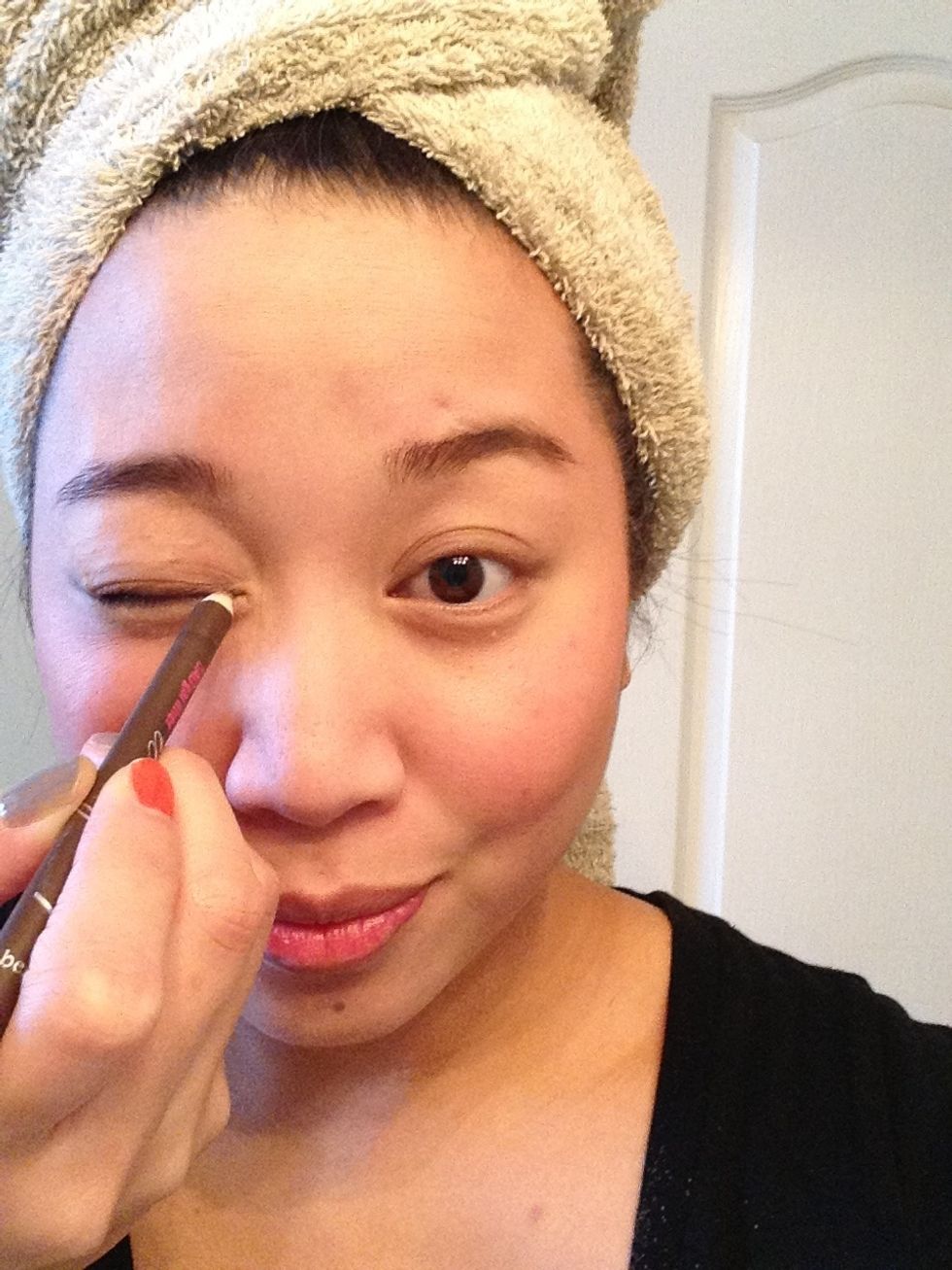 Straight across the top and smudge for a smokey effect ...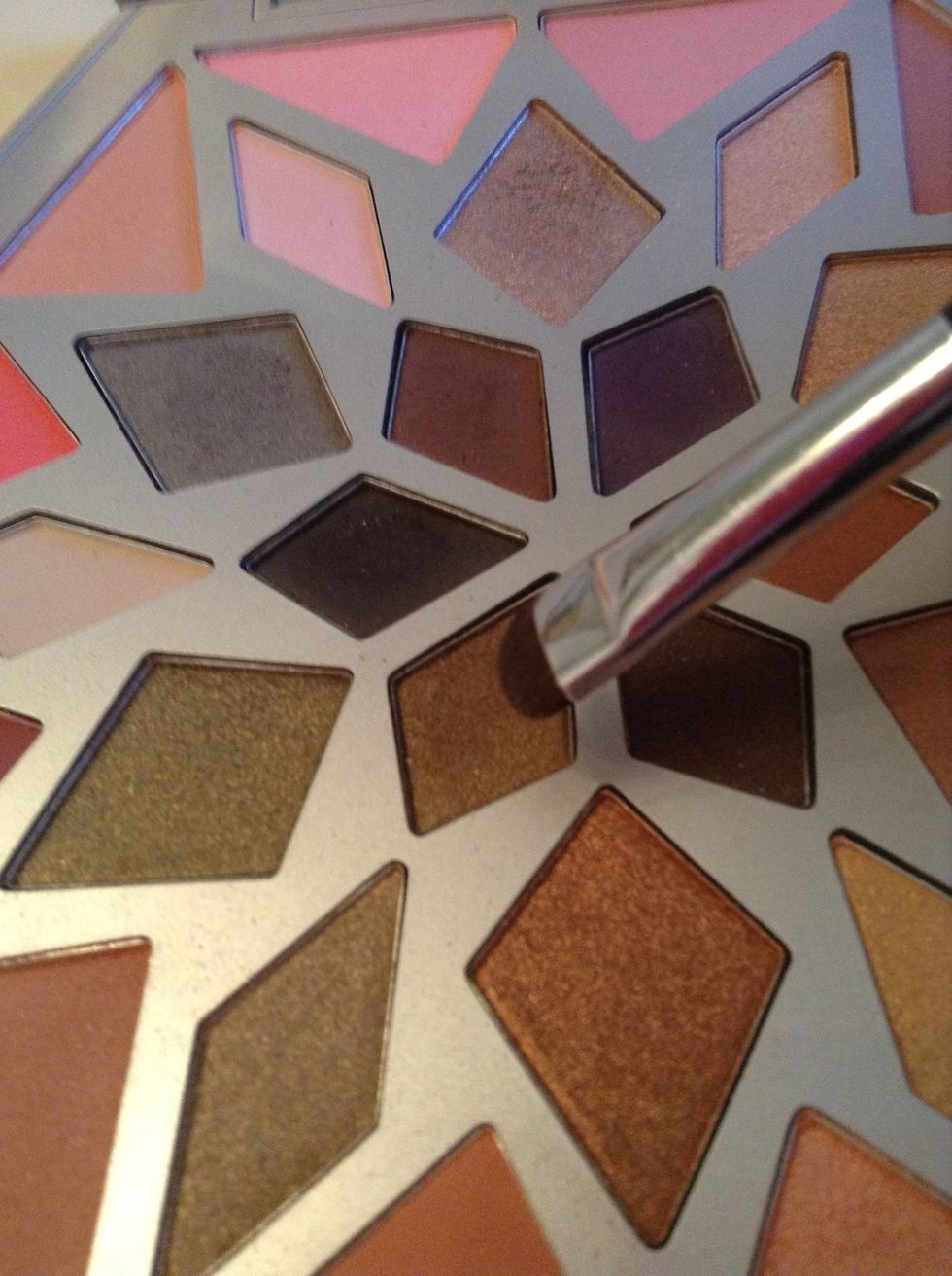 I find the liner on its own looked flat, so I am going to reach for a shimmery brown shadow to push into the center of my smudged line ...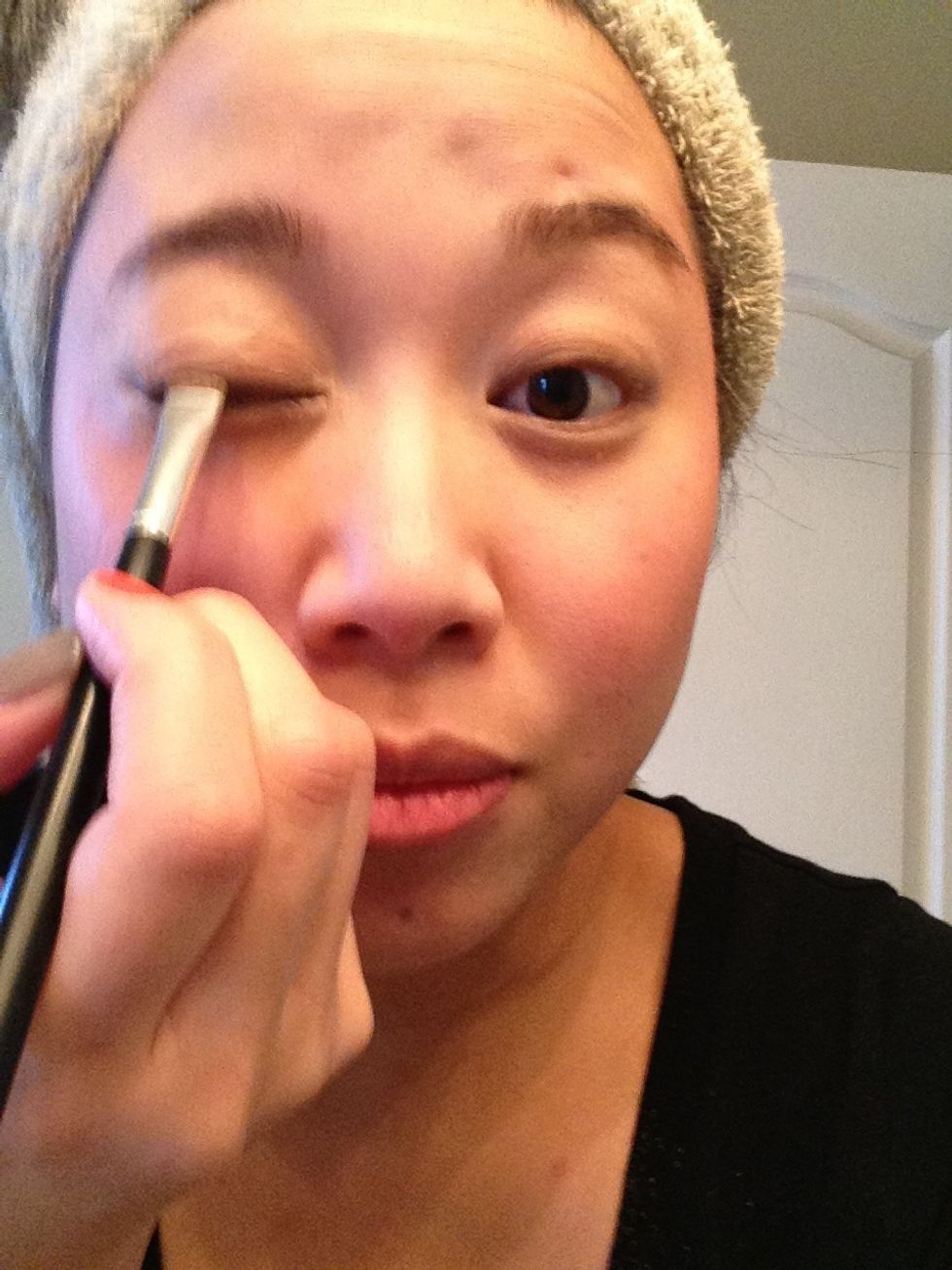 Just push it into the lash line ... Like this ... And just the center ...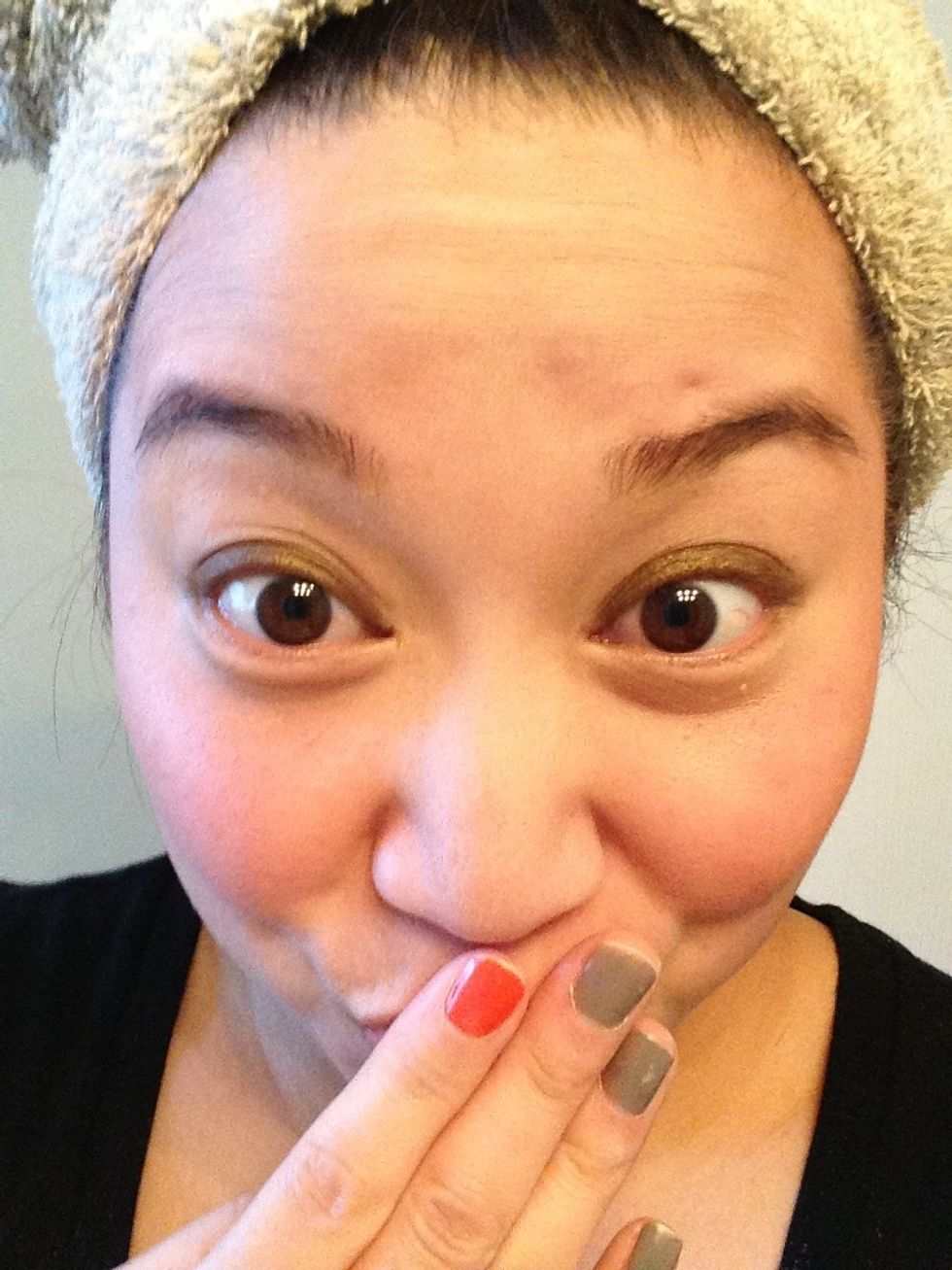 Ta-da ...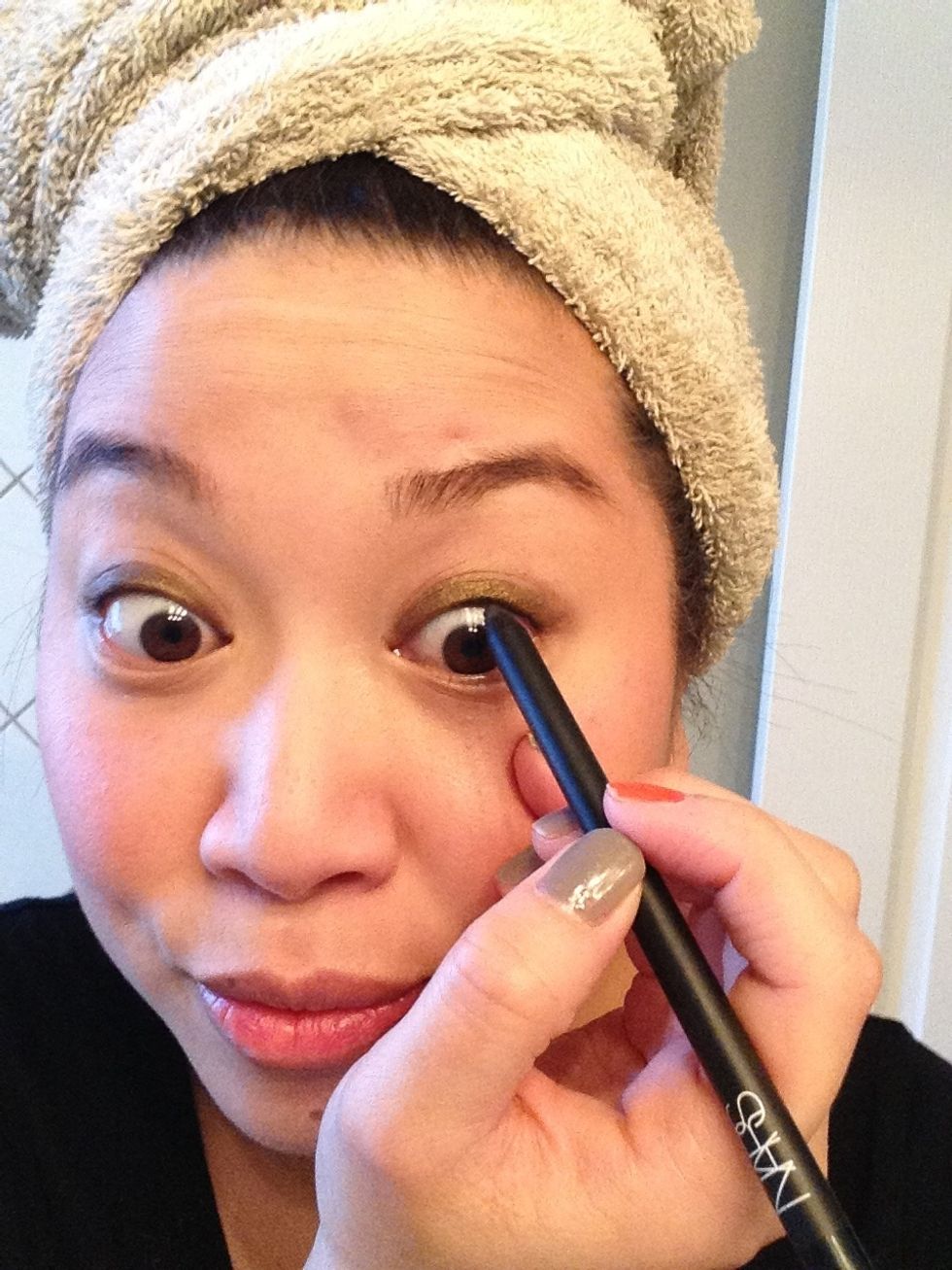 You can line the inner rim with black liner for more definition and go ahead and put on your mascara ...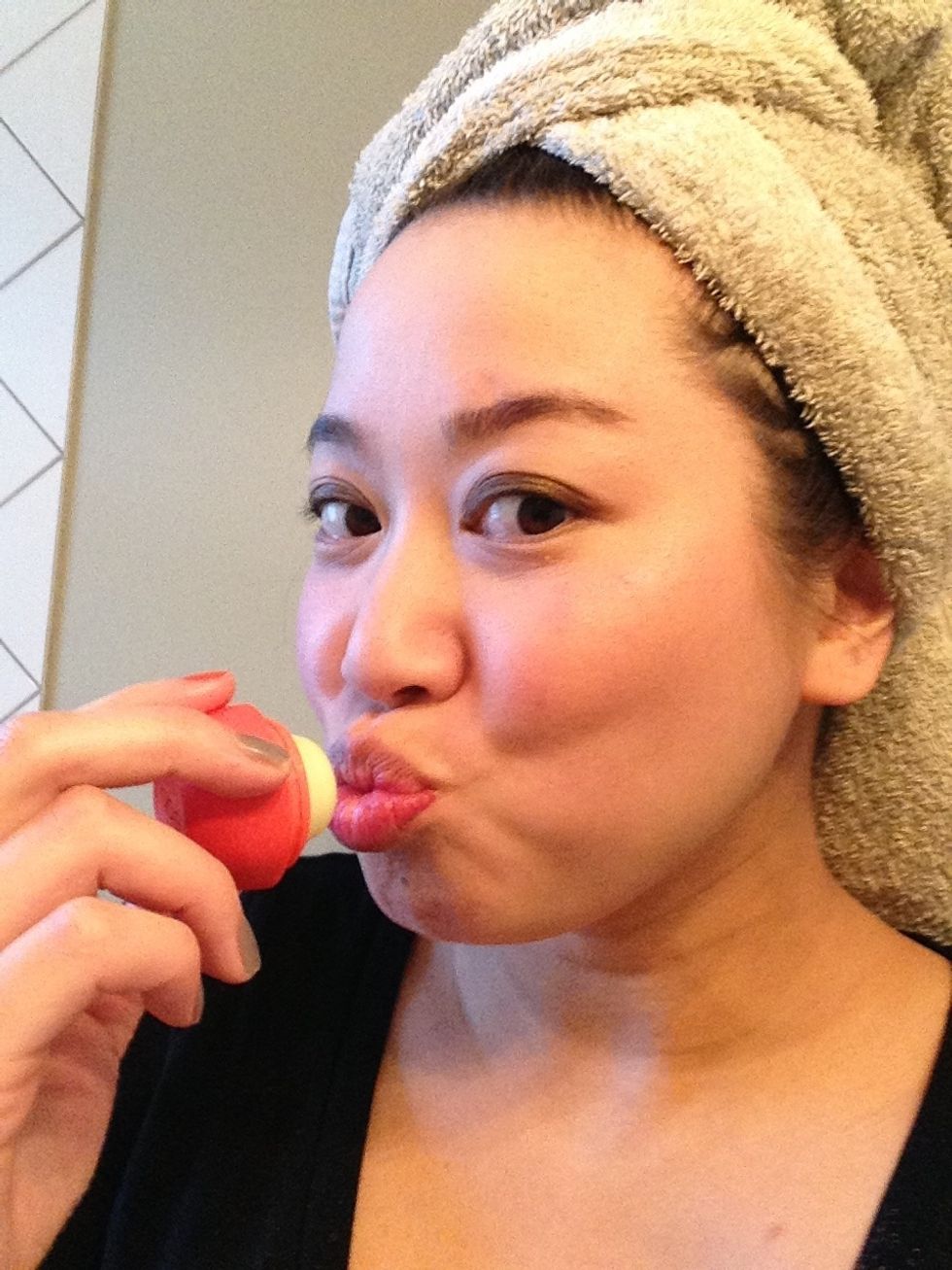 Time to make out with your lip balm ...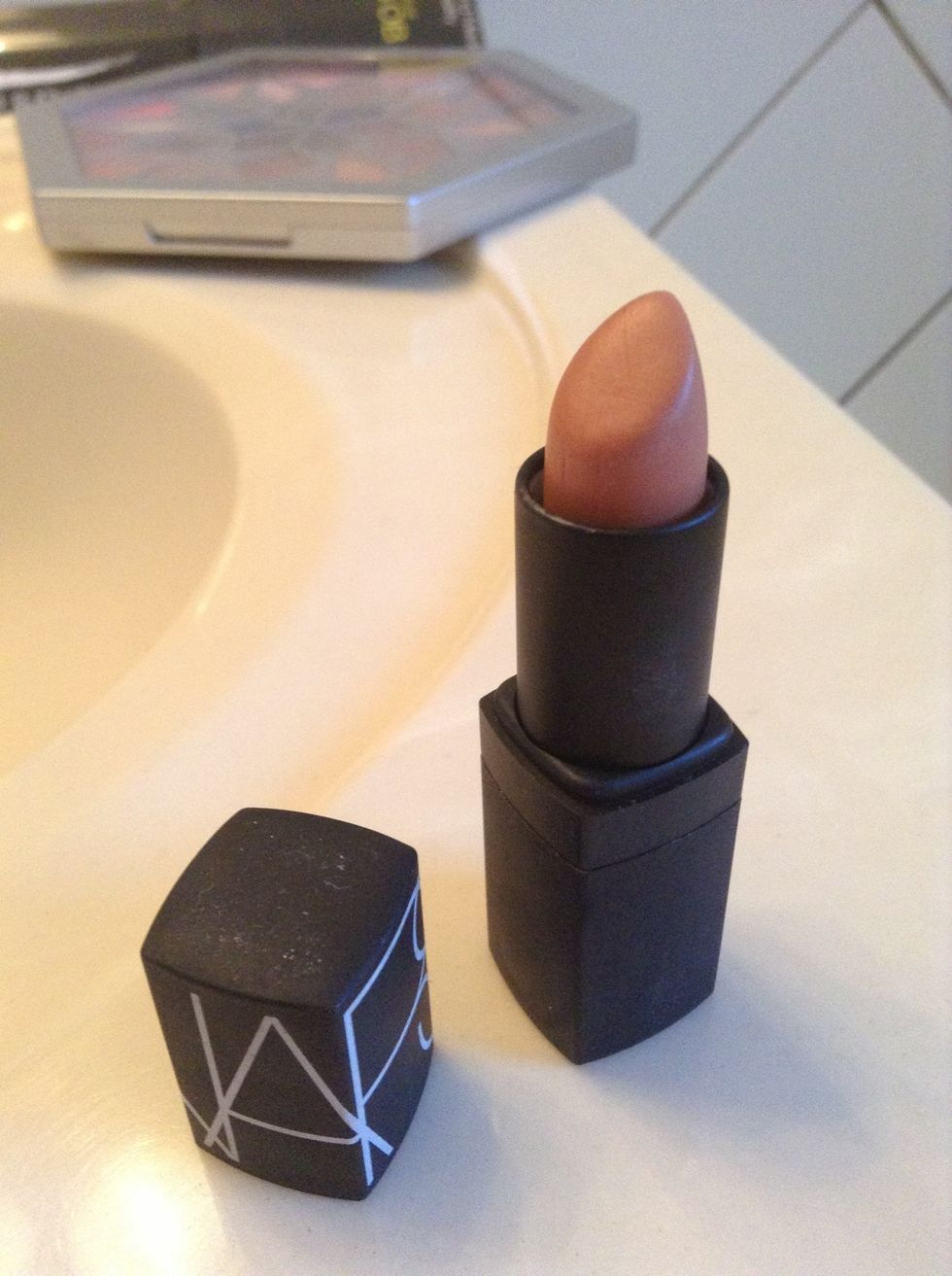 For my nude lip, I like NARS Belle Du Jour ...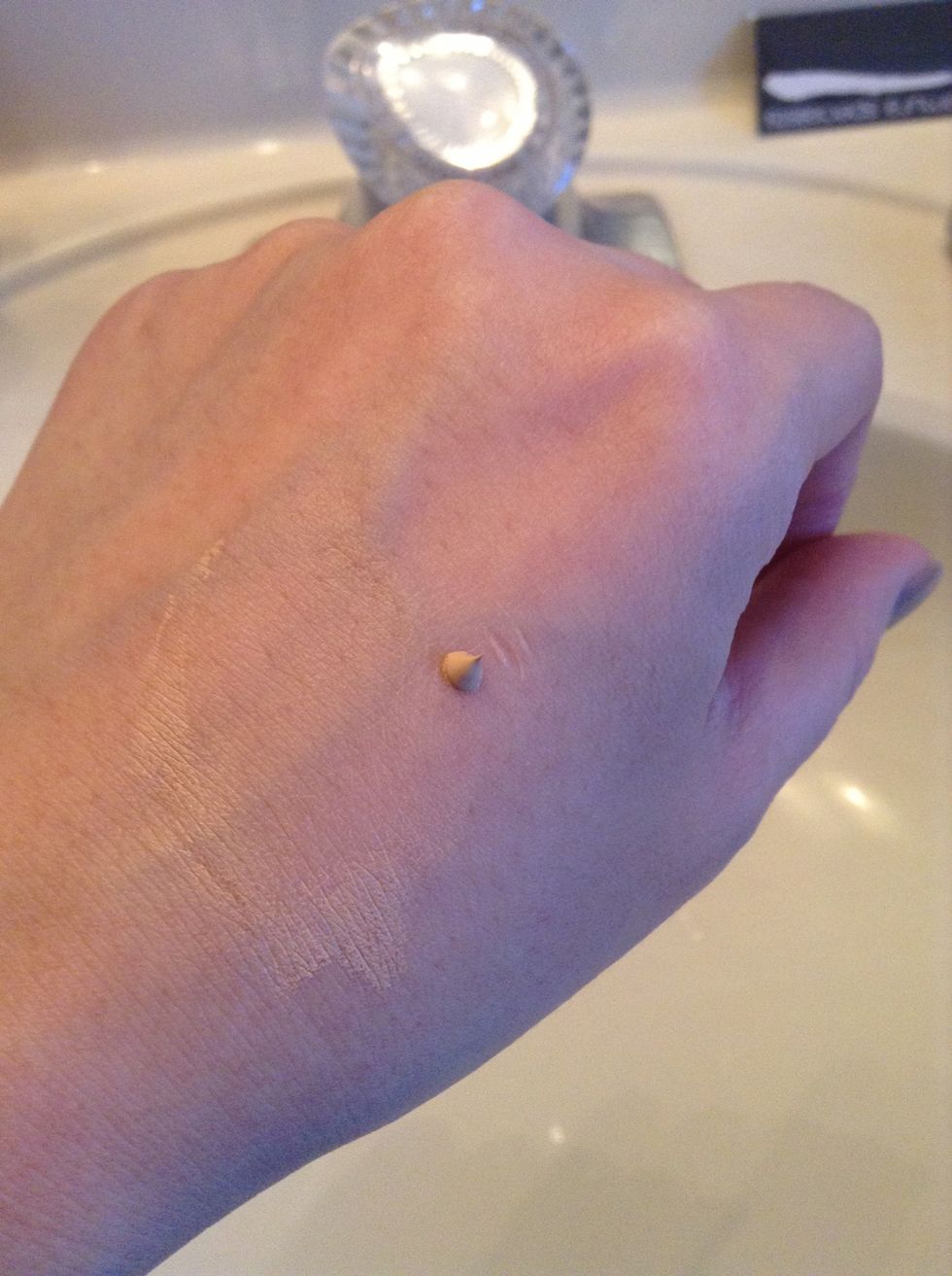 I tend to have a lot of pink in my lip, so I always blot it out with some concealer ...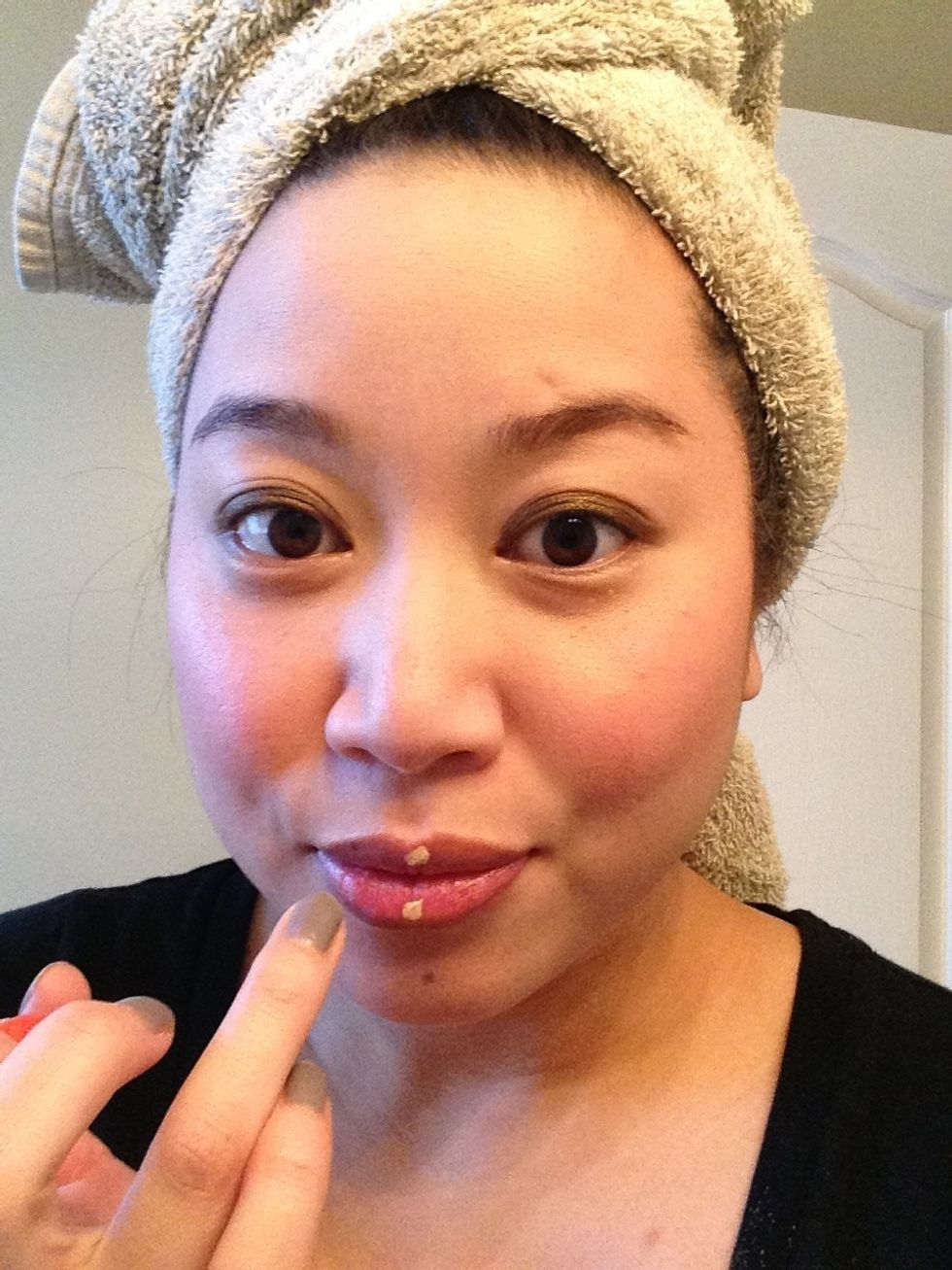 Don't eat it! Just blot it over the lips ...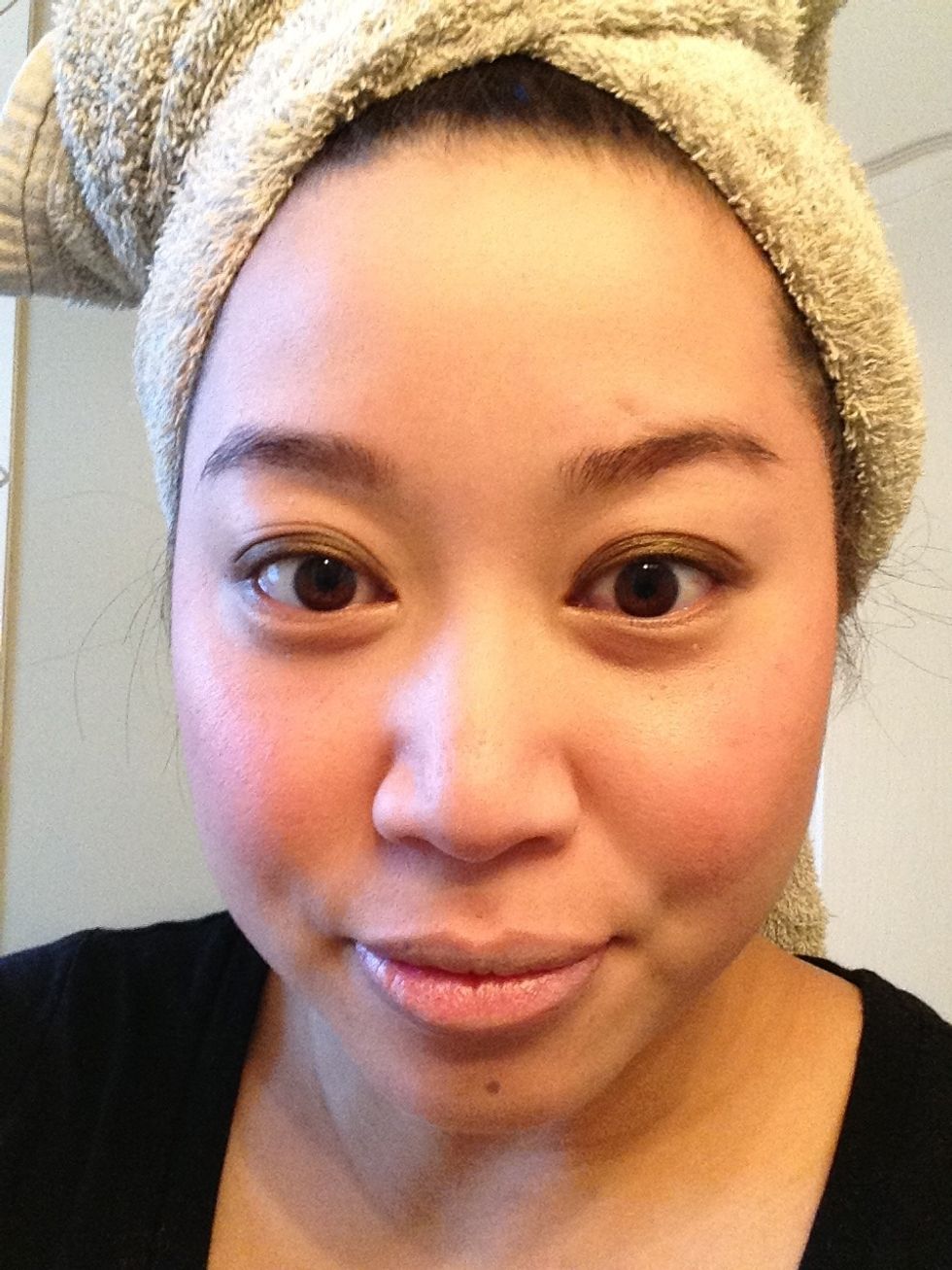 So weird huh?!?!?!?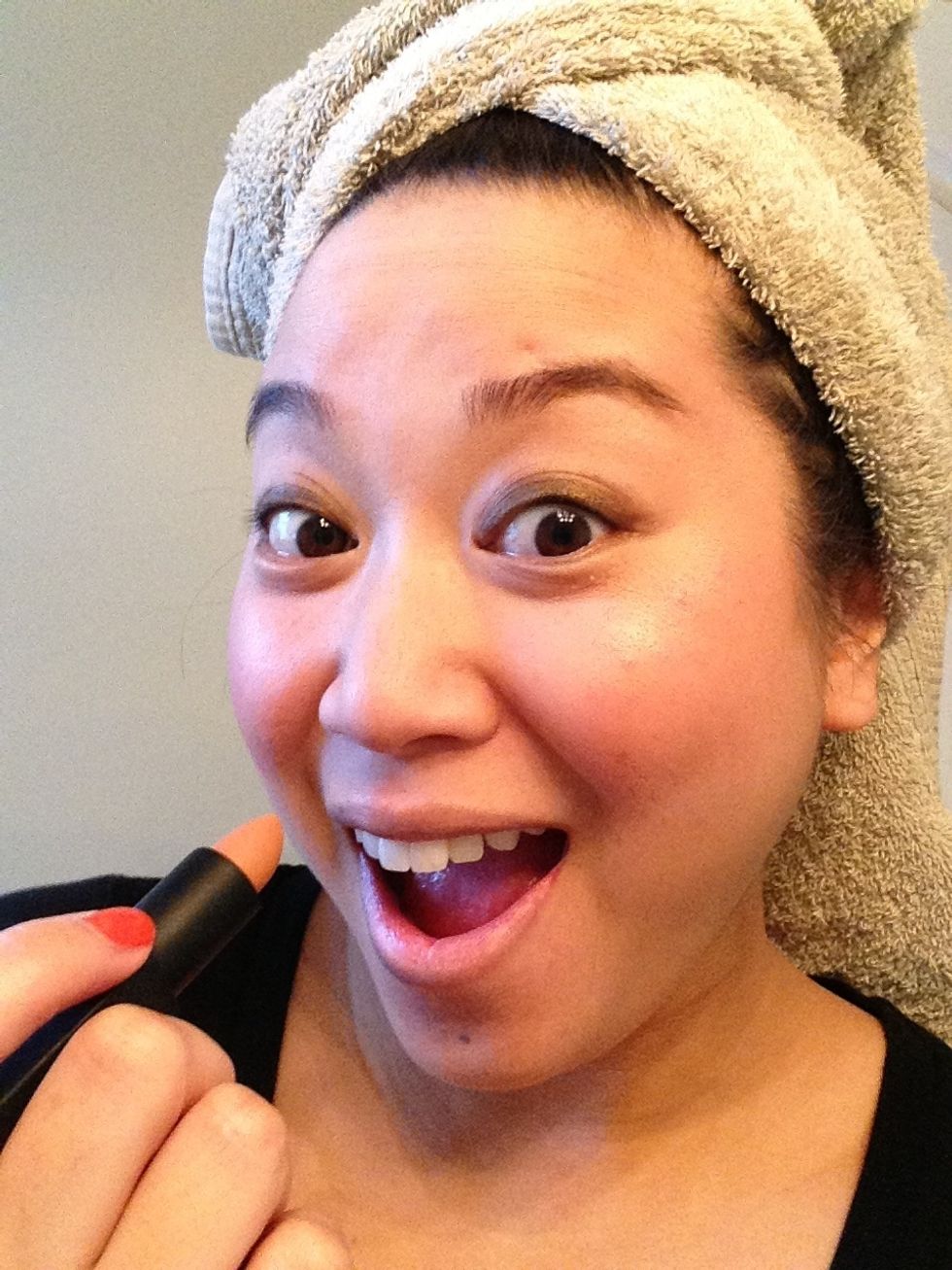 It's lipstick time!!!!! Just apply it straight from the tube and apply it evenly. If you find the colour too nude, take a very pale pink and blend it over your nude colour ...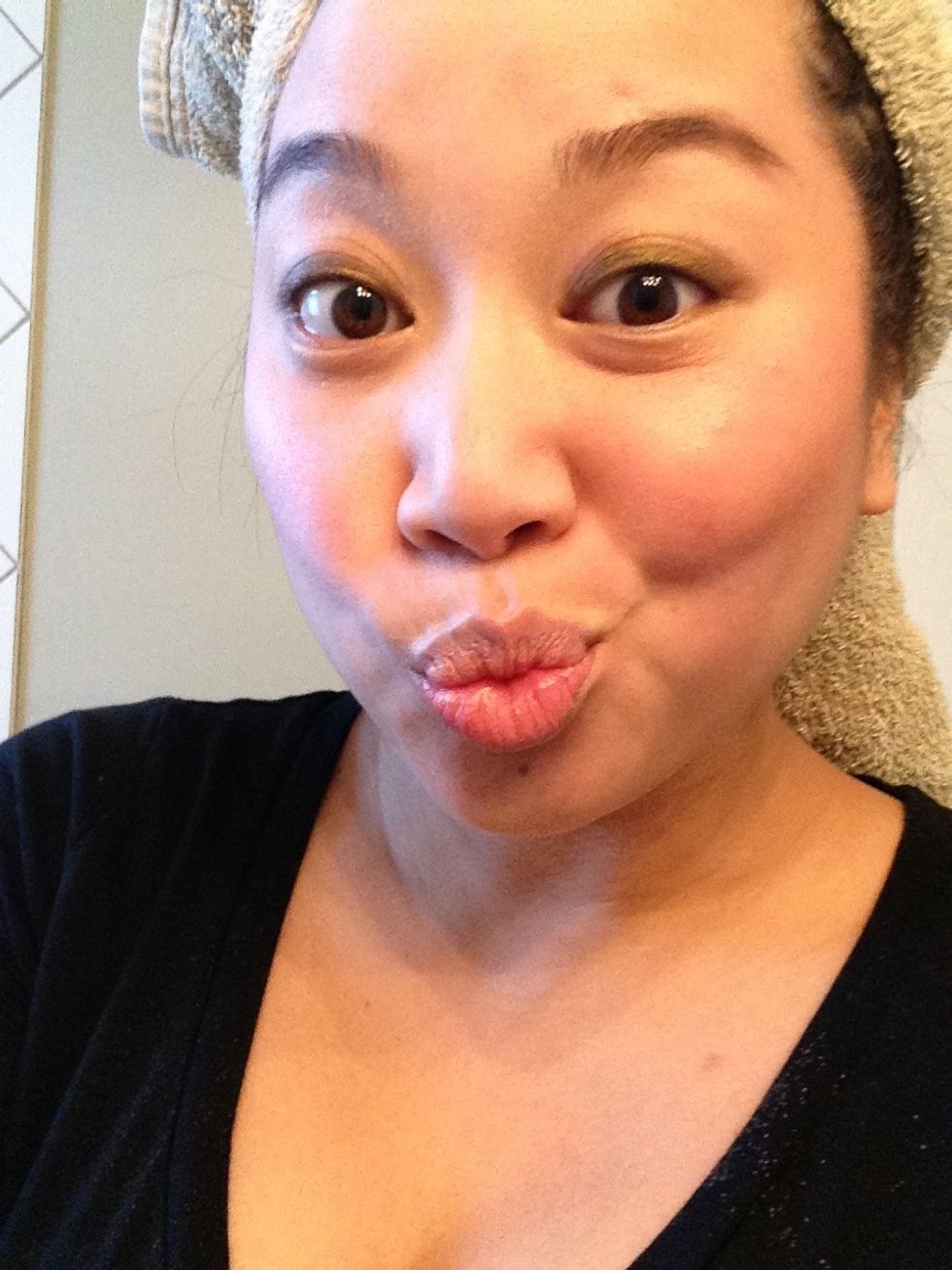 Hello Belle du Jour ...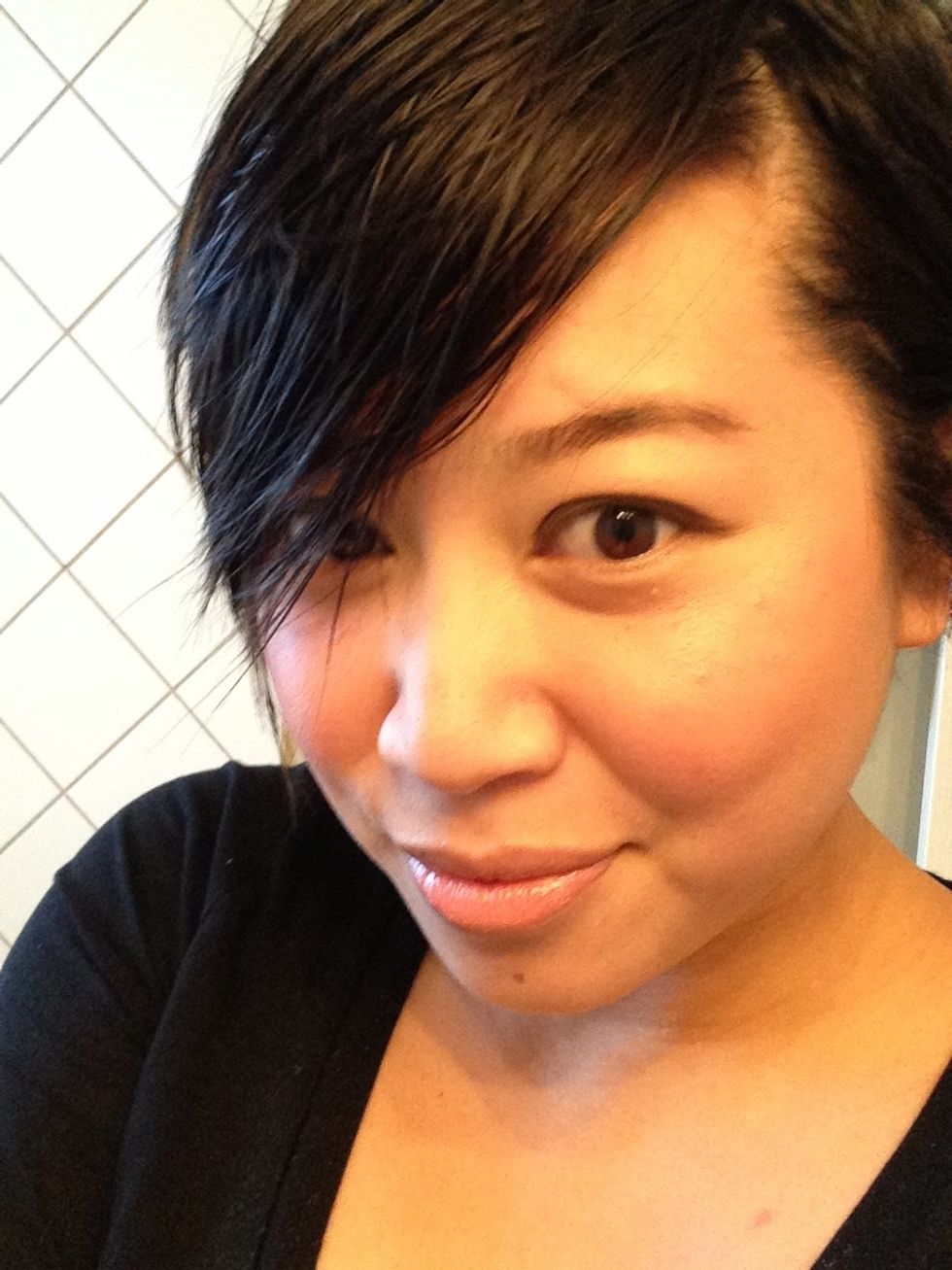 Camera one ... (Crap, is that a skin tag under my eye?!?!?)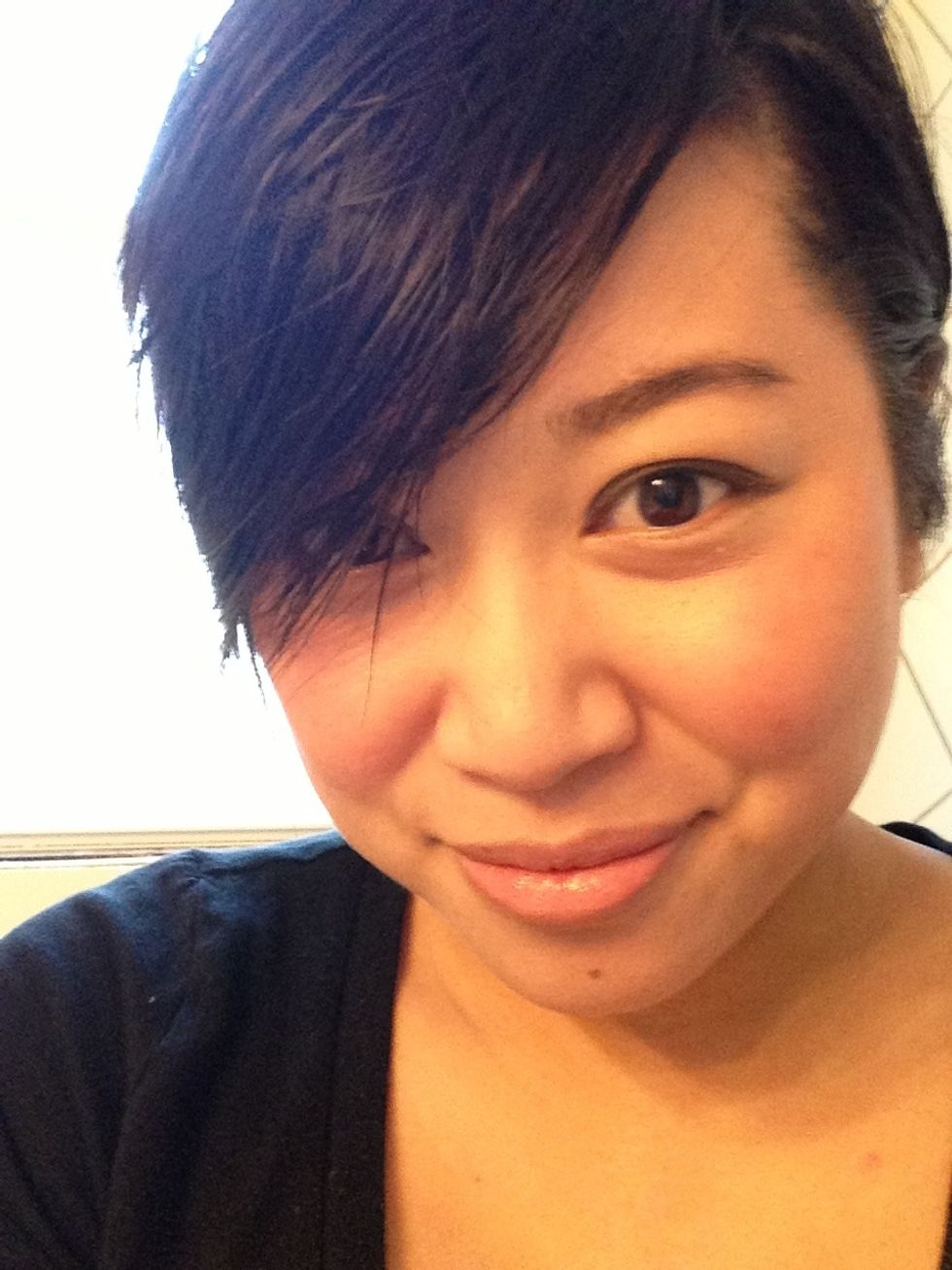 Camera Two!
Thanks so much for following along. For more beauty, check out our site: www.blushpretty.com
Foundation
Concealer
Brown and black eyeliner
Brown shadow with a hint of shimmer (optional)
Blush
Lip Balm
Nude lip colour
Powder Brush
Eyeshader brush
Smudge brush or q-tip