Take old baking tray and apply gel medium. Attach DIY Craft Paper to the tray.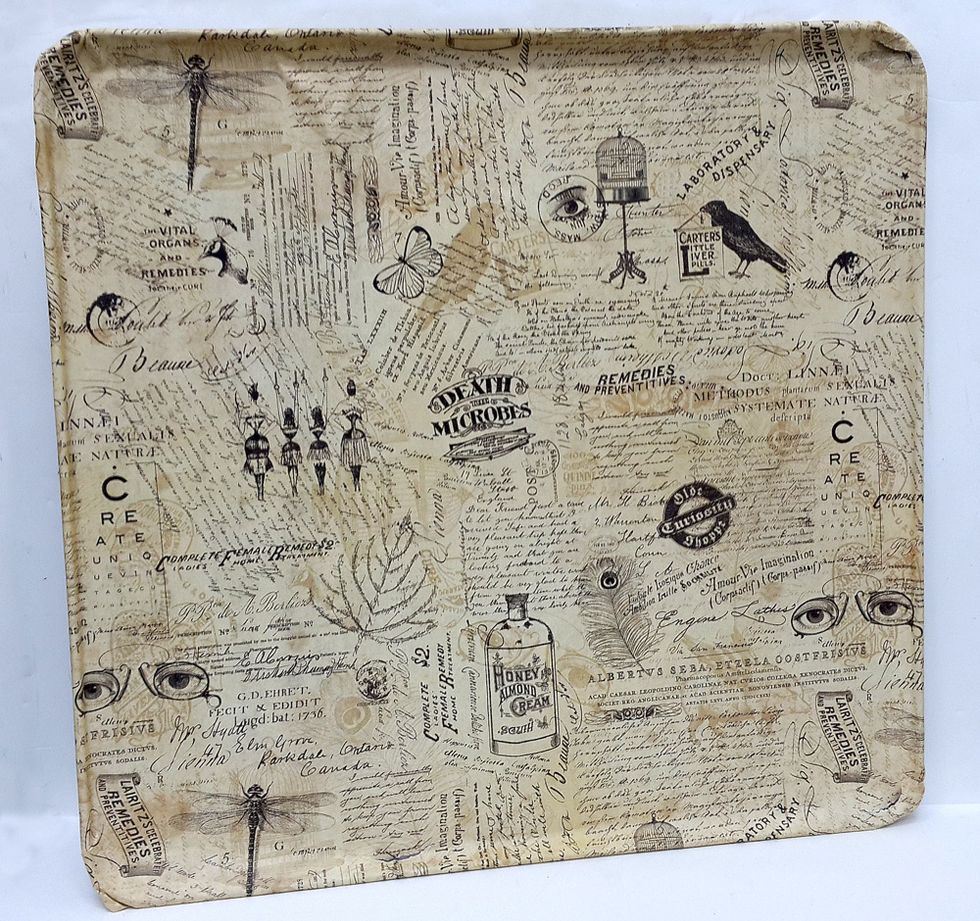 Make sure to cover the sides as well. Attach the excess paper on the back side of the tray.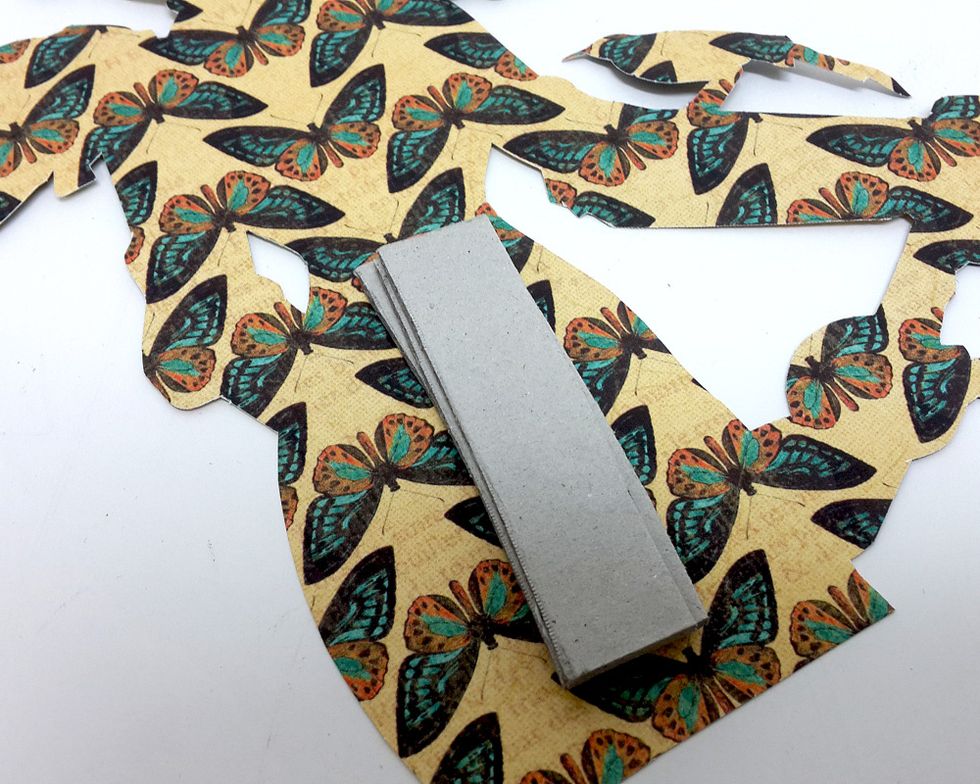 Cut images from Time Warp paper. Attach pieces of chipboard on the back to make the image pop out of the tray.
Attach image to the tray. Cut more shapes from Time Flies paper and add to the tray.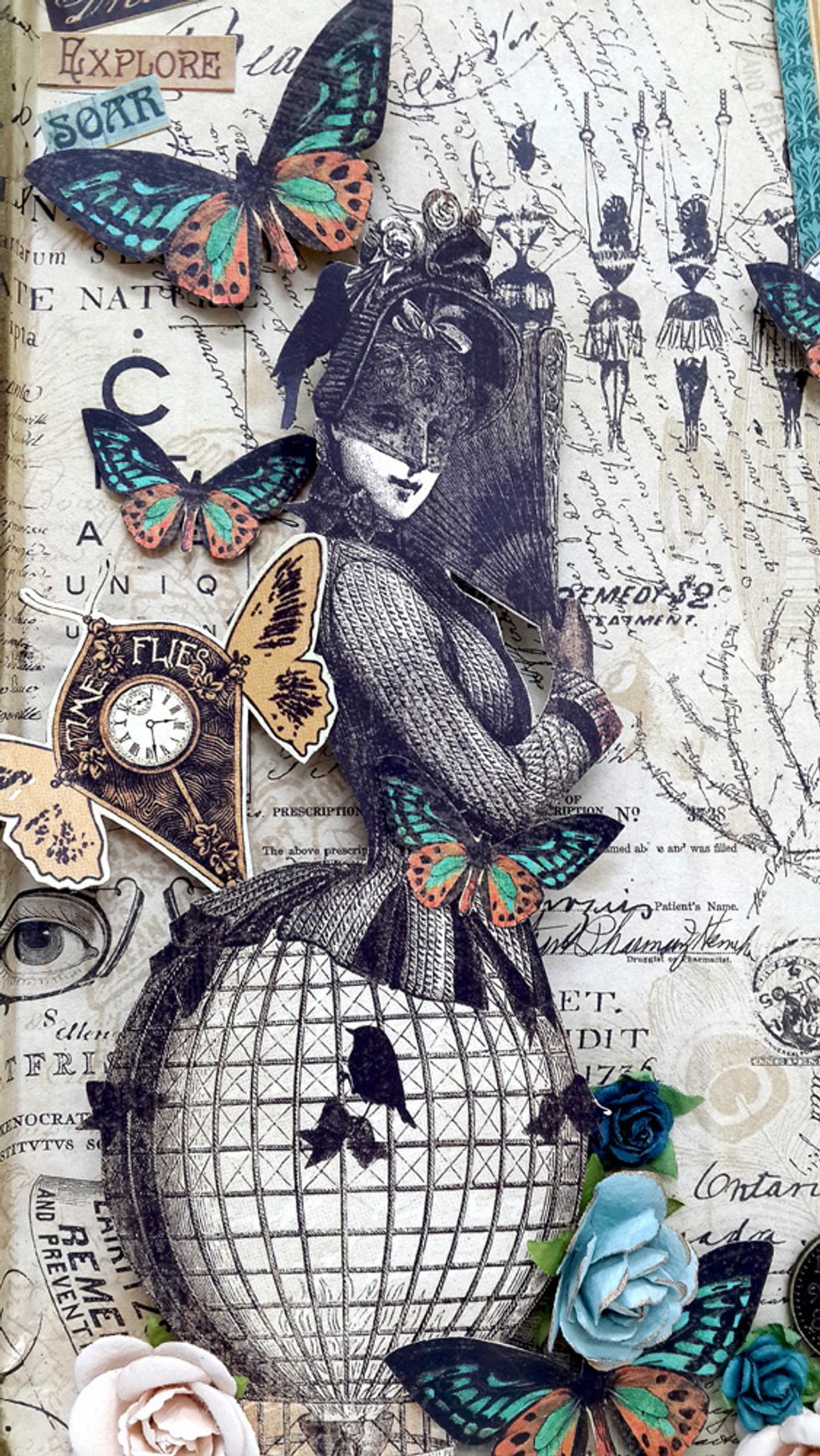 Repeat with the other image.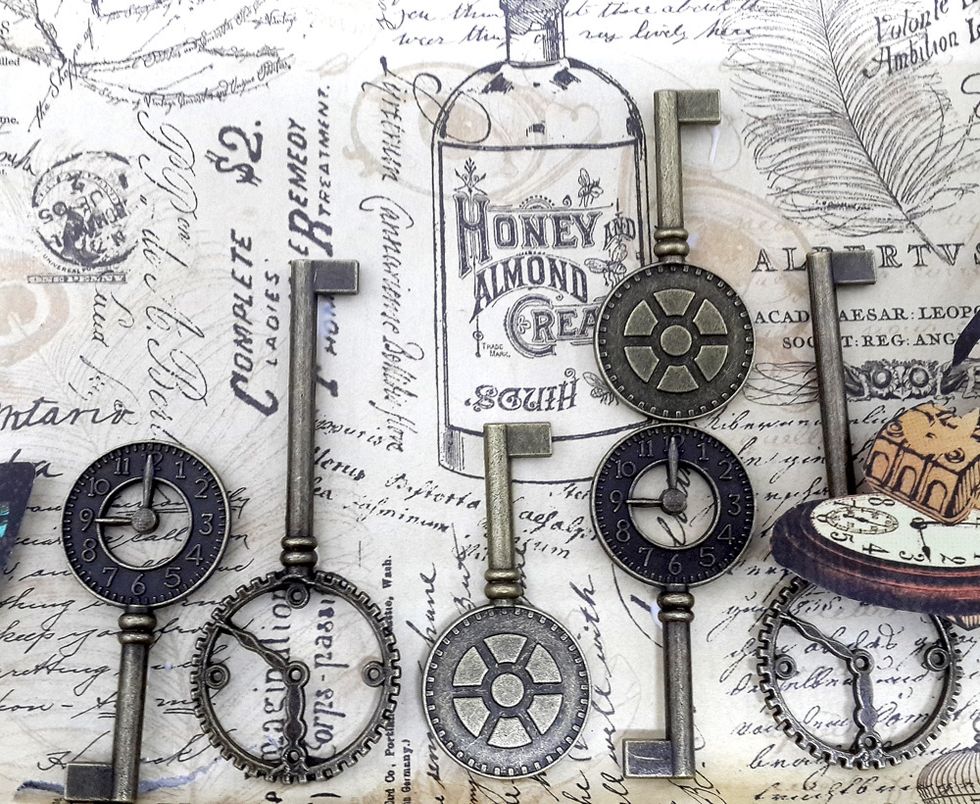 Add metal keys to the bottom of the tray.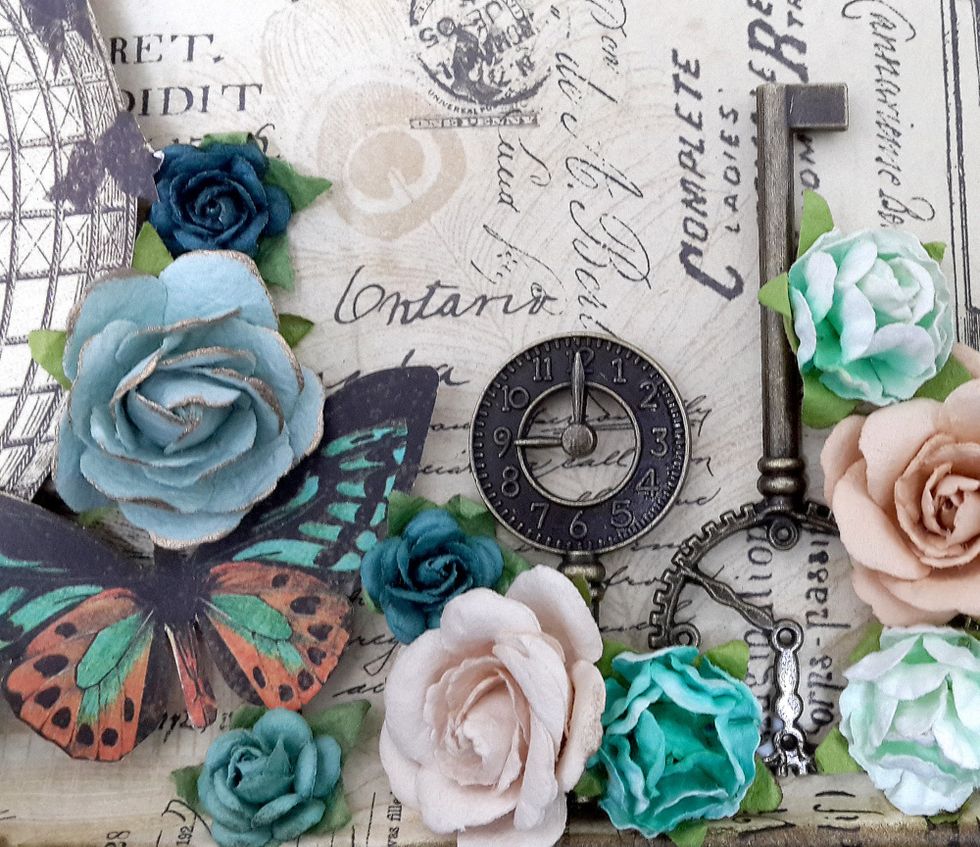 Embellish the tray with paper flowers.
Create a banner from chipboard pieces and a twine. Add cut butterflies from Time Flies paper.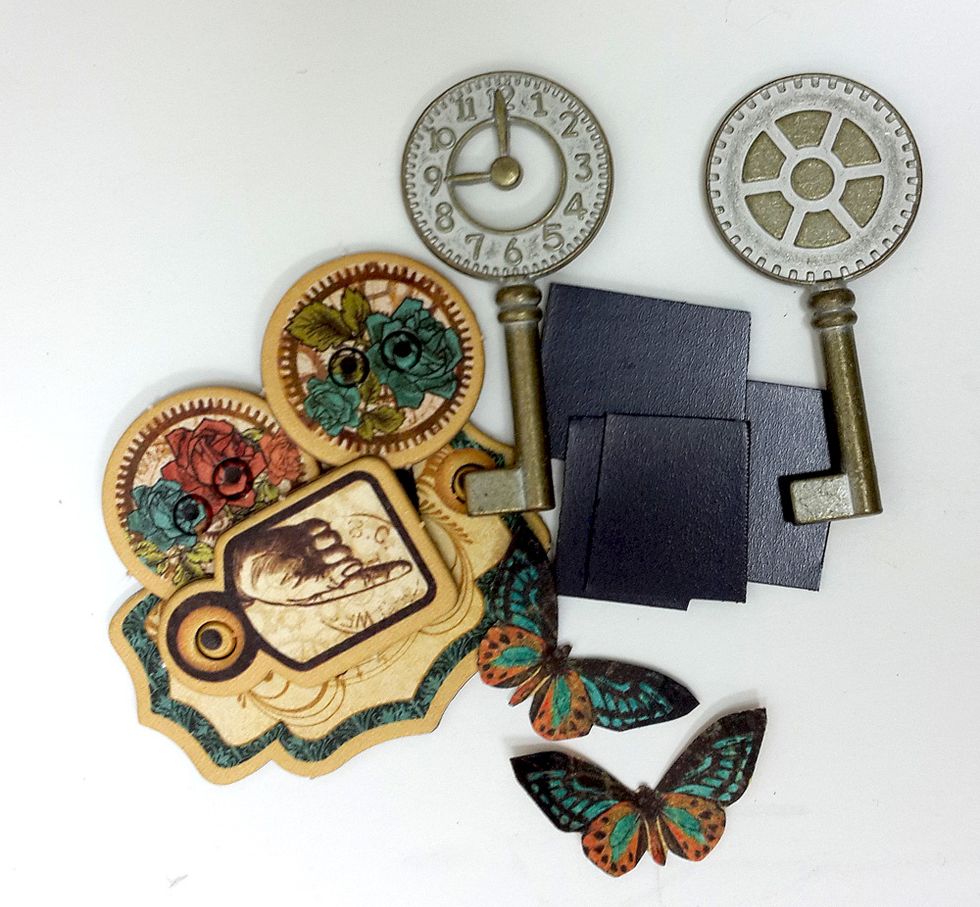 Create decorative magnets to hold your notes from metal keys, chipboard pieces, cut images and flowers. Attach the magnets to the back of the pieces and add flowers and butterflies on the front.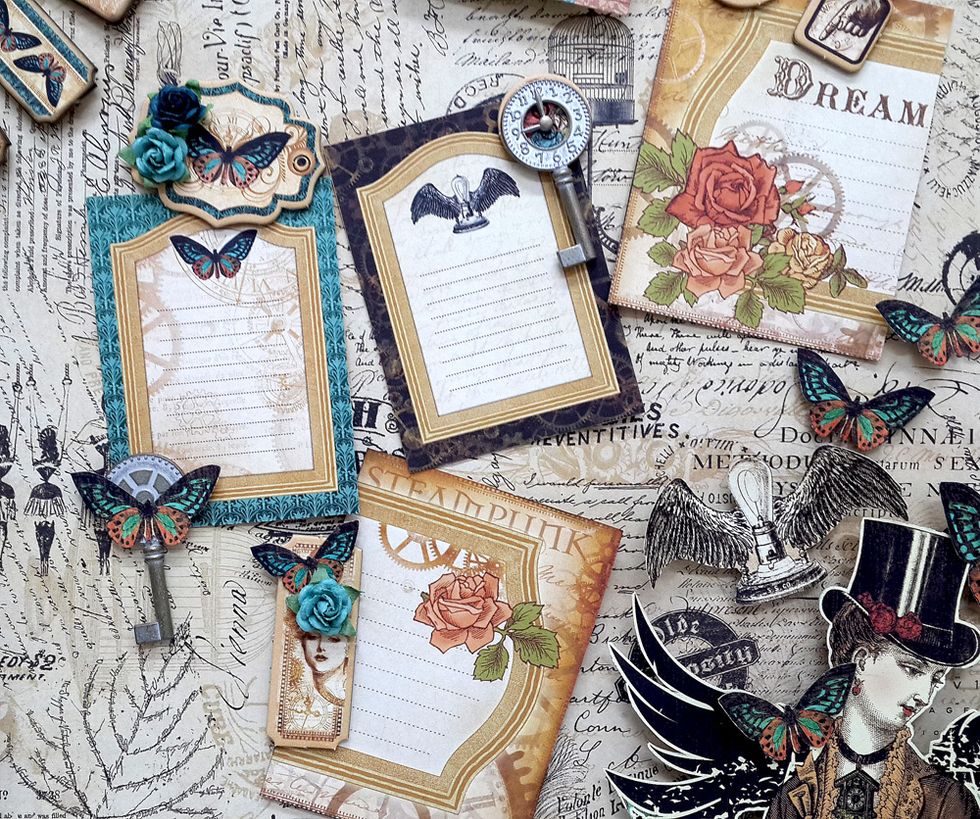 Cut journaling cards from Take Flight paper.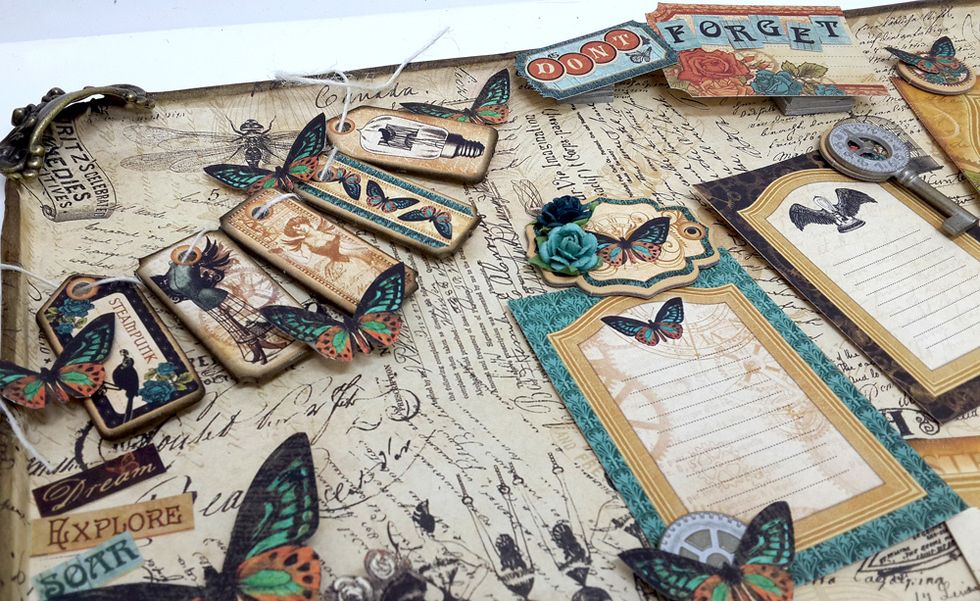 Create a Title "Don't Forget" from Paper and letter stickers. Add a door pull to both upper corners.
Your bulletin board is ready! Now you have no excuse to forget anything :)
DIY Craft Paper: Curiosity Collage & Butterflies
Papers: Steampunk Debutante
Staples: Metal Clock Keys
Staples: Shabby Chic Metal Keys
Staples: Antique Metal Door Pull
Magnets
Paper Flowers
Twine
Gel Medium
Foam tape