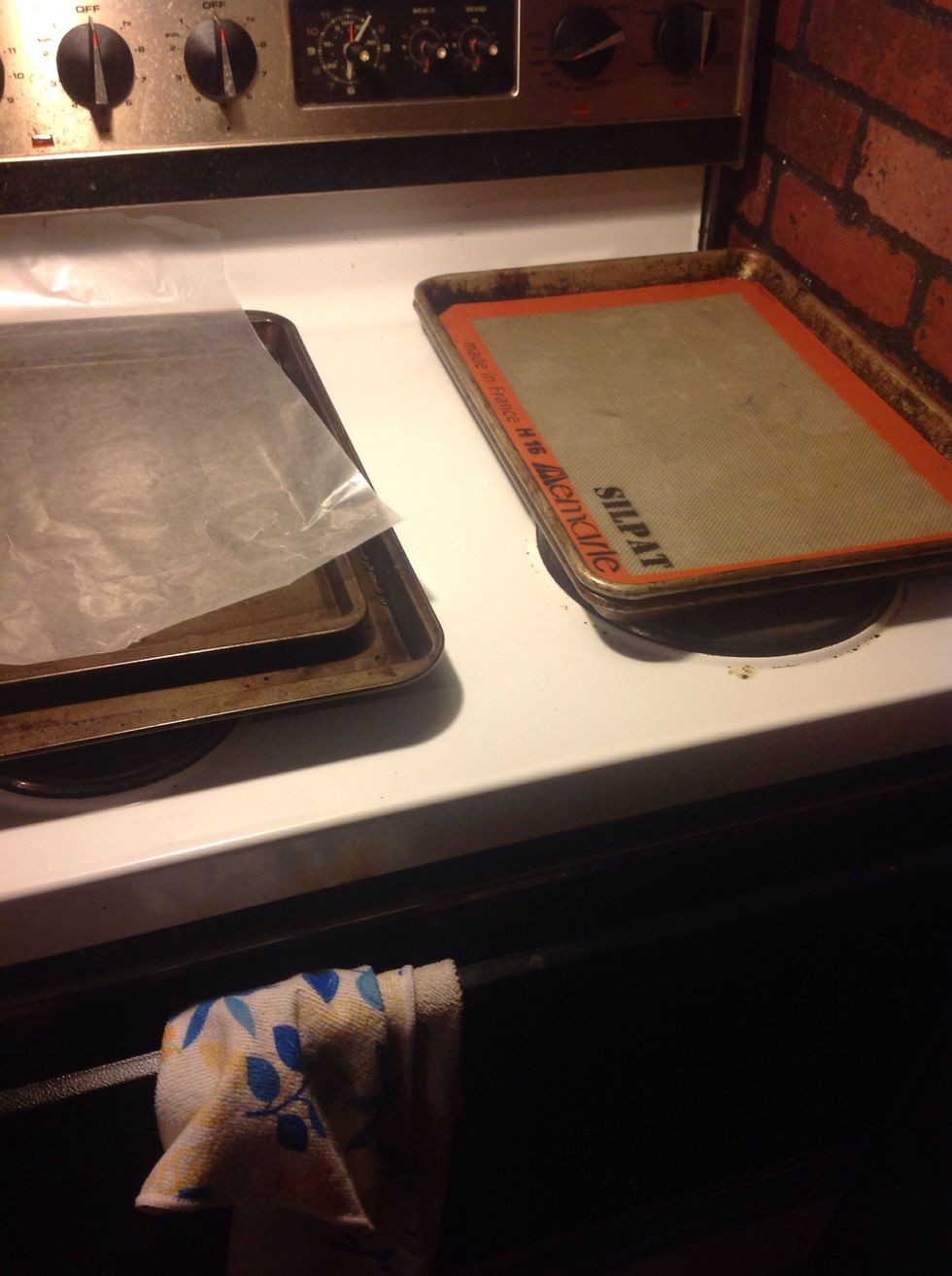 Preheat the oven to 300 degrees F, Line the baking sheets with the silicone mats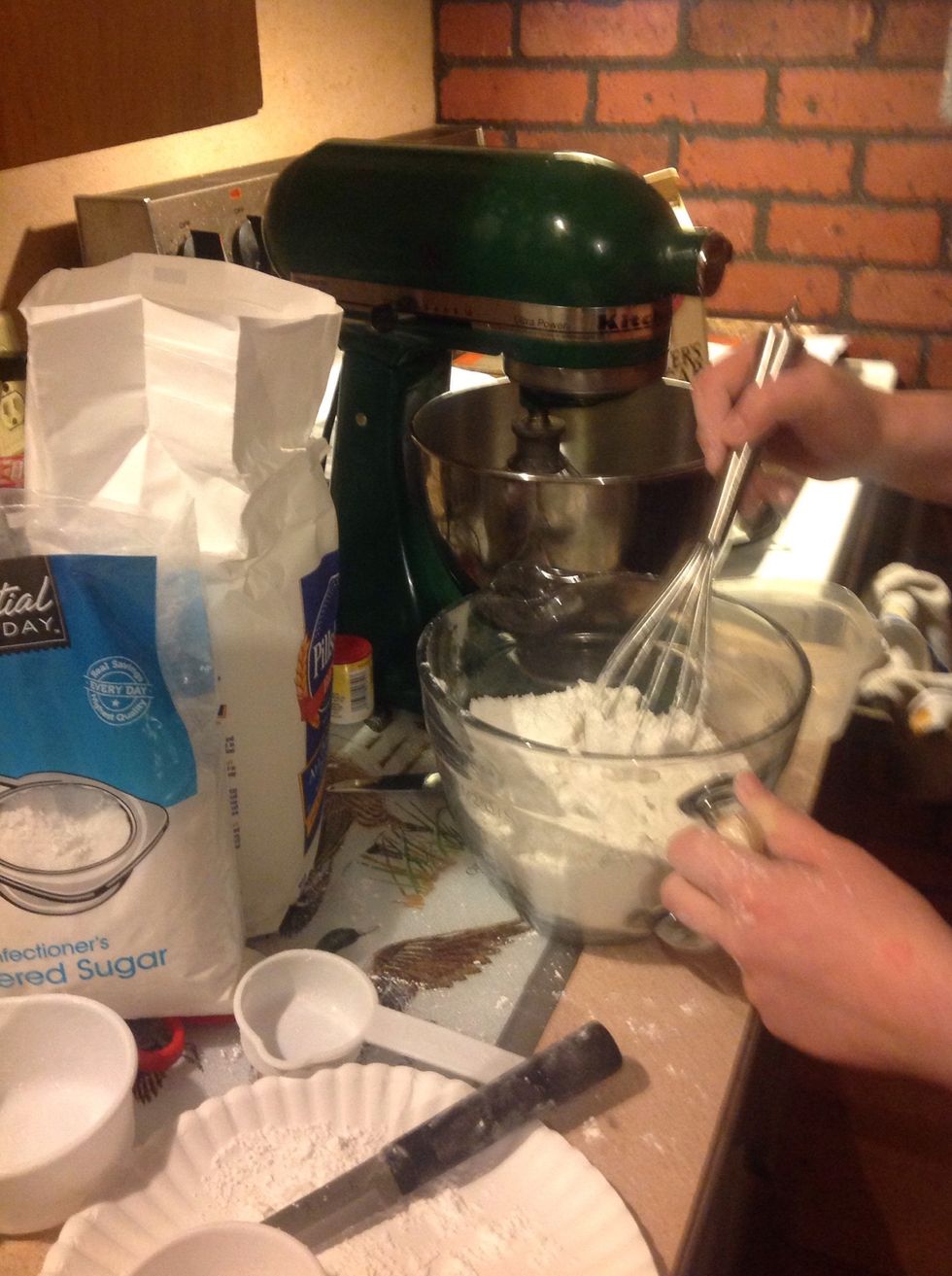 Whisk together the flour and confectioners' sugar until evenly combined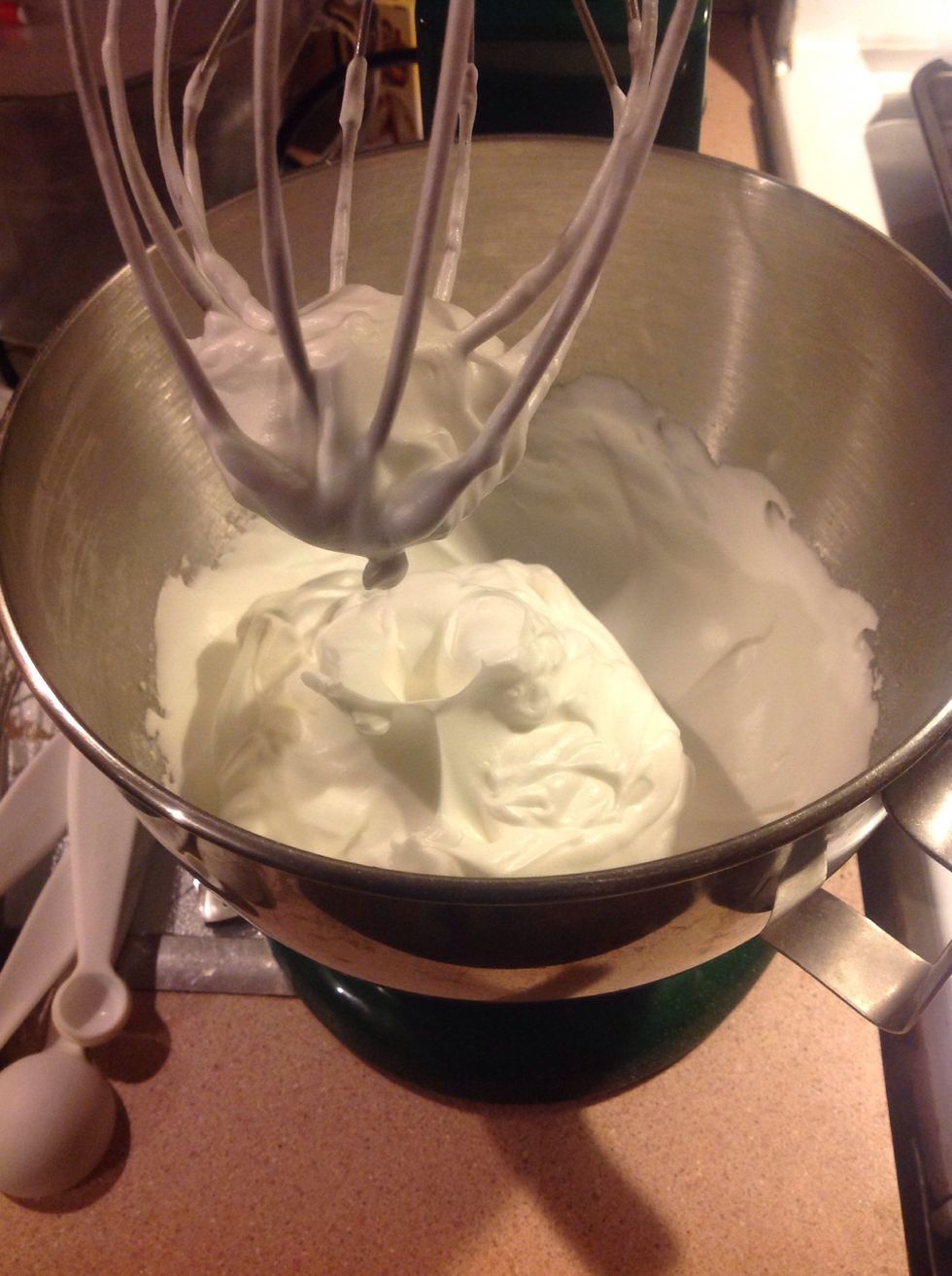 Beat your egg whites, cream of tartar and salt until frothy Gradually add in your sugar mix until it forms stiff peeks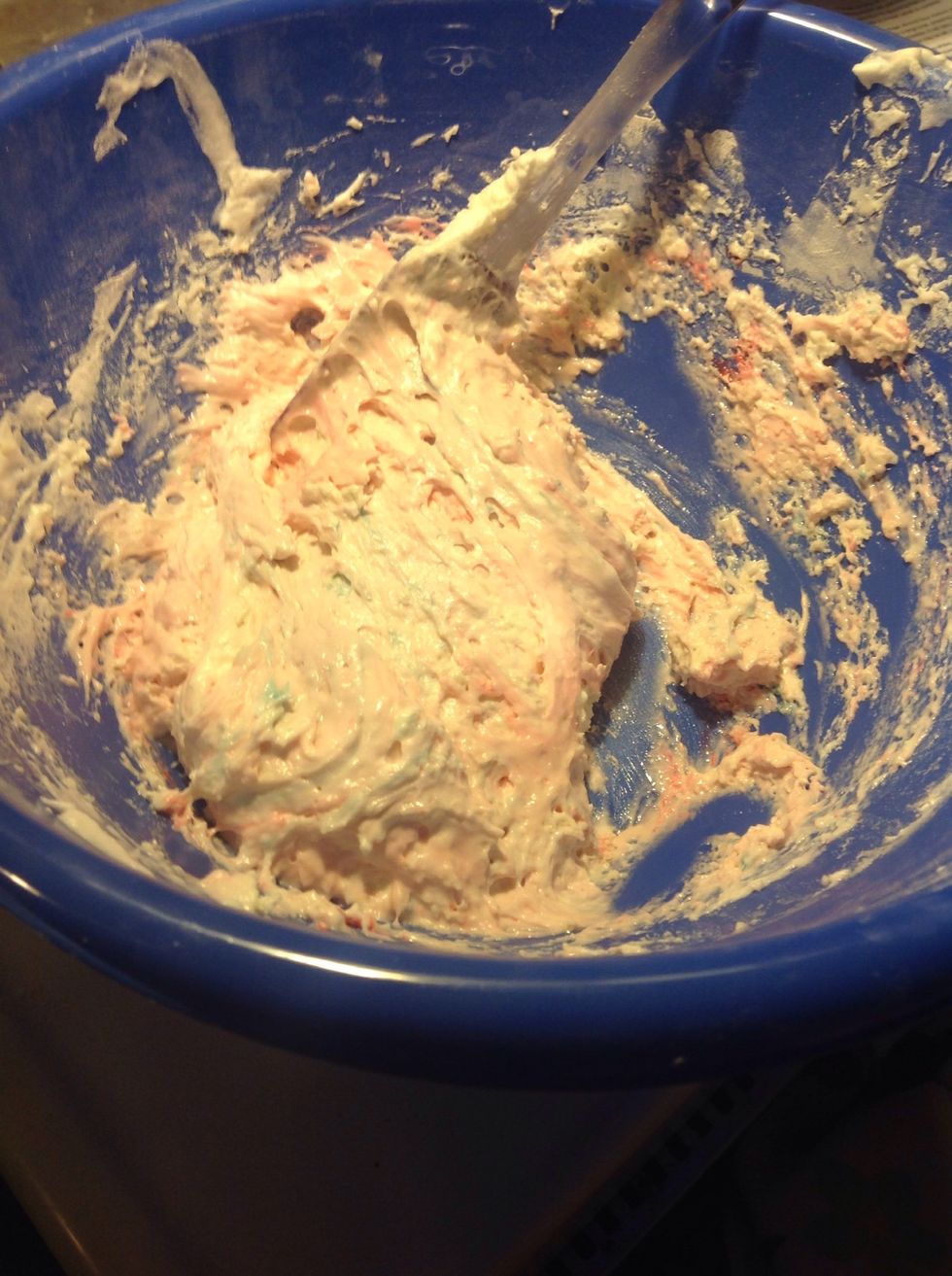 Add the egg white mixture to the batter then draw a line trough the middle, fold and turn the bowl with each fold. Add your food coloring and extract to the batter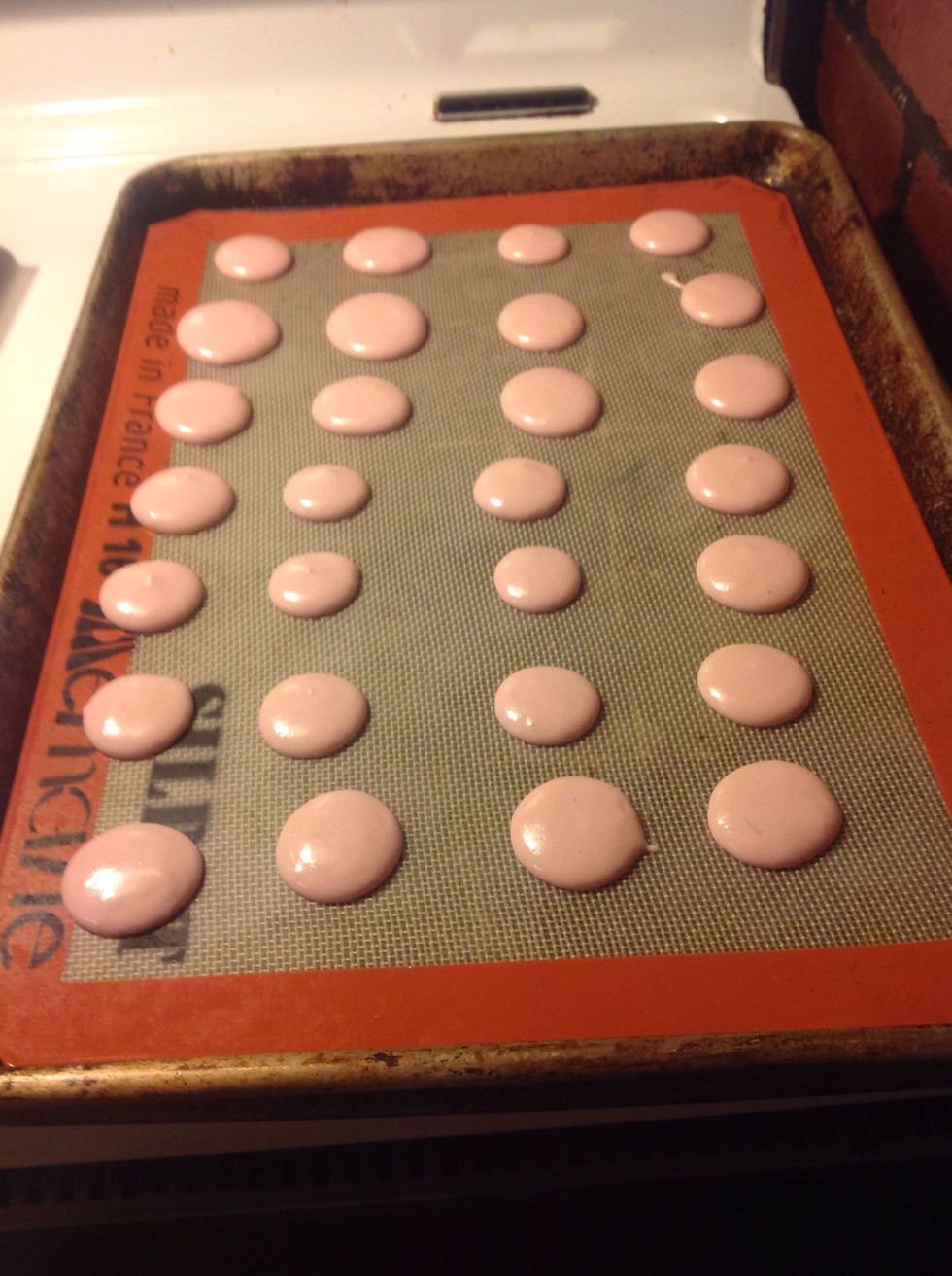 Transfer the batter to a piping bag and pipe small circles on the cookie sheet
Carefully peel off the cookie and put jelly on one side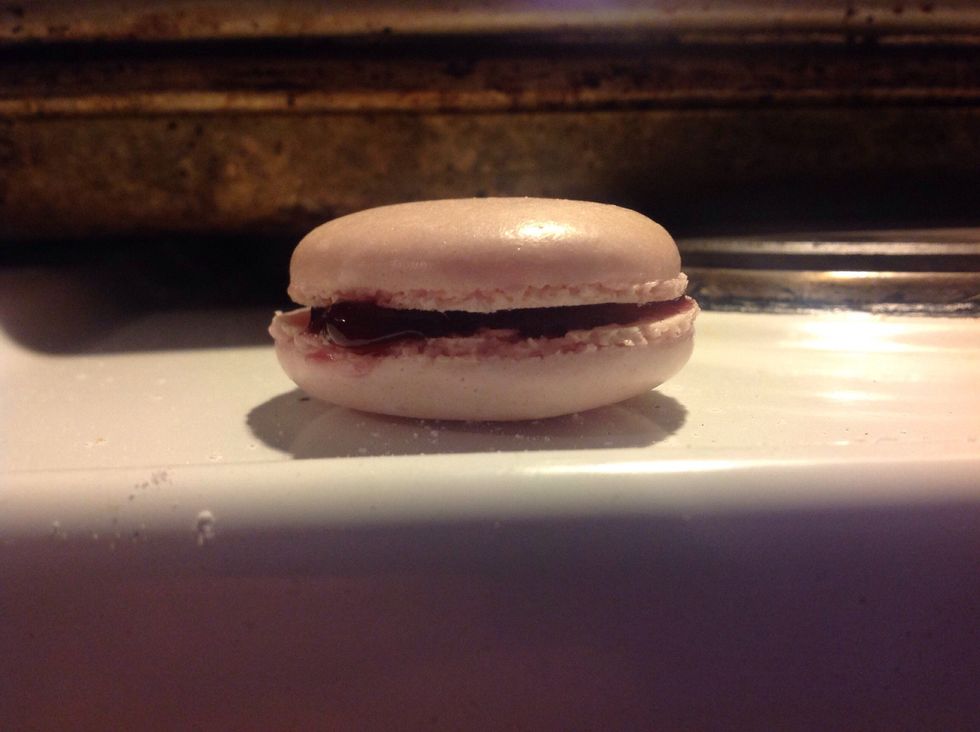 Place on the other cookie and enjoy
When you are making your macarons make sure you don't burn them or under cook them watch them carefully.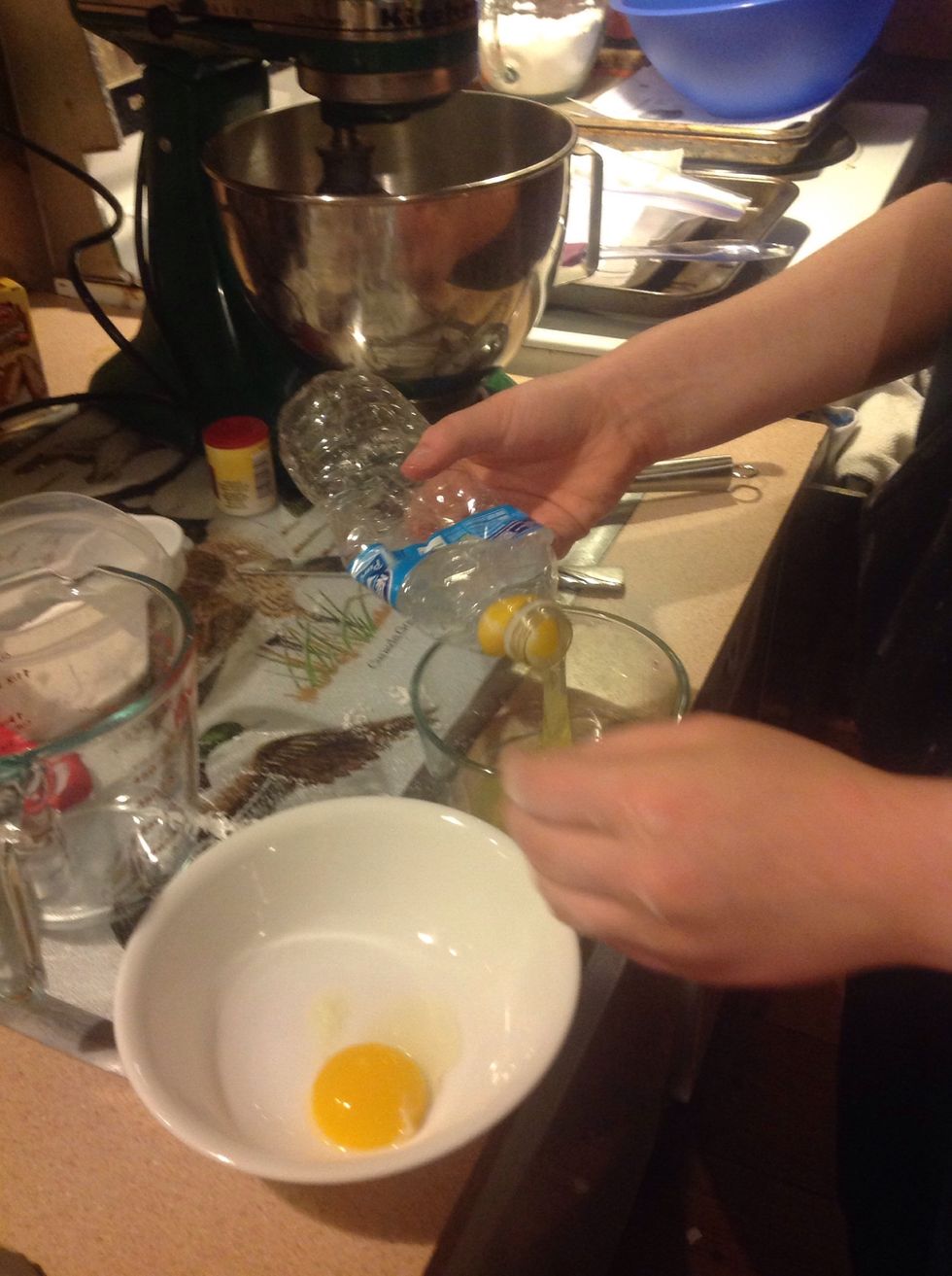 To separate the egg yolks from the egg whites take an empty water bottle squeeze and place on the egg yolk and release let the extra egg white that was sucked up fall out.
You can also use one cup of almond flour and three eggs instead of normal flour and four eggs.
3/4c Confectioners' sugar
1.0c Flour
4.0 Egg whites, room temperature
1/4tsp Cream of tartar
1.0pch Salt
1/4c Superfine sugar
2 to 3 drops of food coloring
1/2tsp Almond extract
Seedless raspberry jam
Oven with a convection settings
4 baking sheets
3 silicone baking mats
Fine mesh sieve
Pastry bag with 1/4 inch round tip