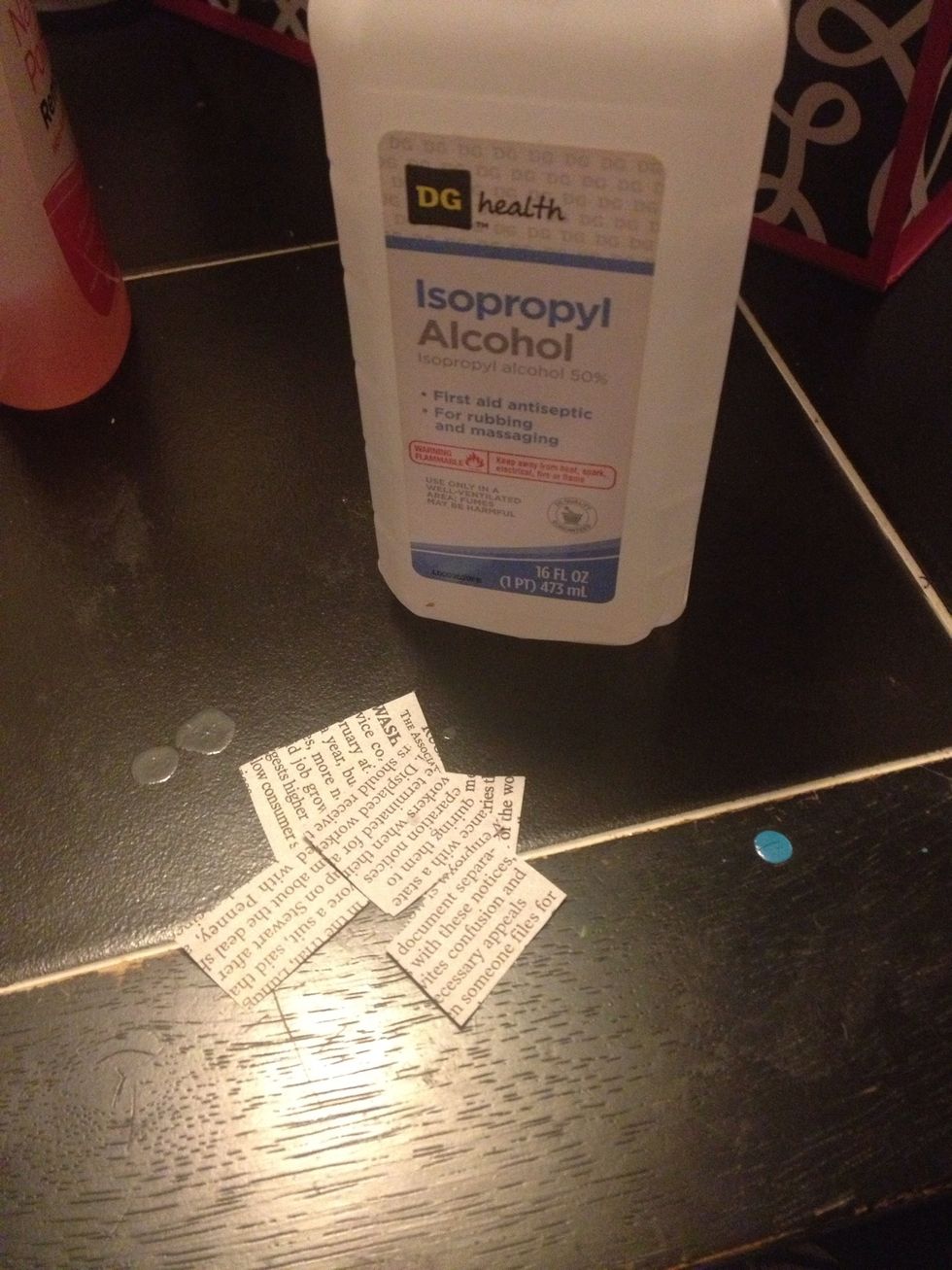 First measure pieces of newspaper to your nails, and cut out 10 pieces.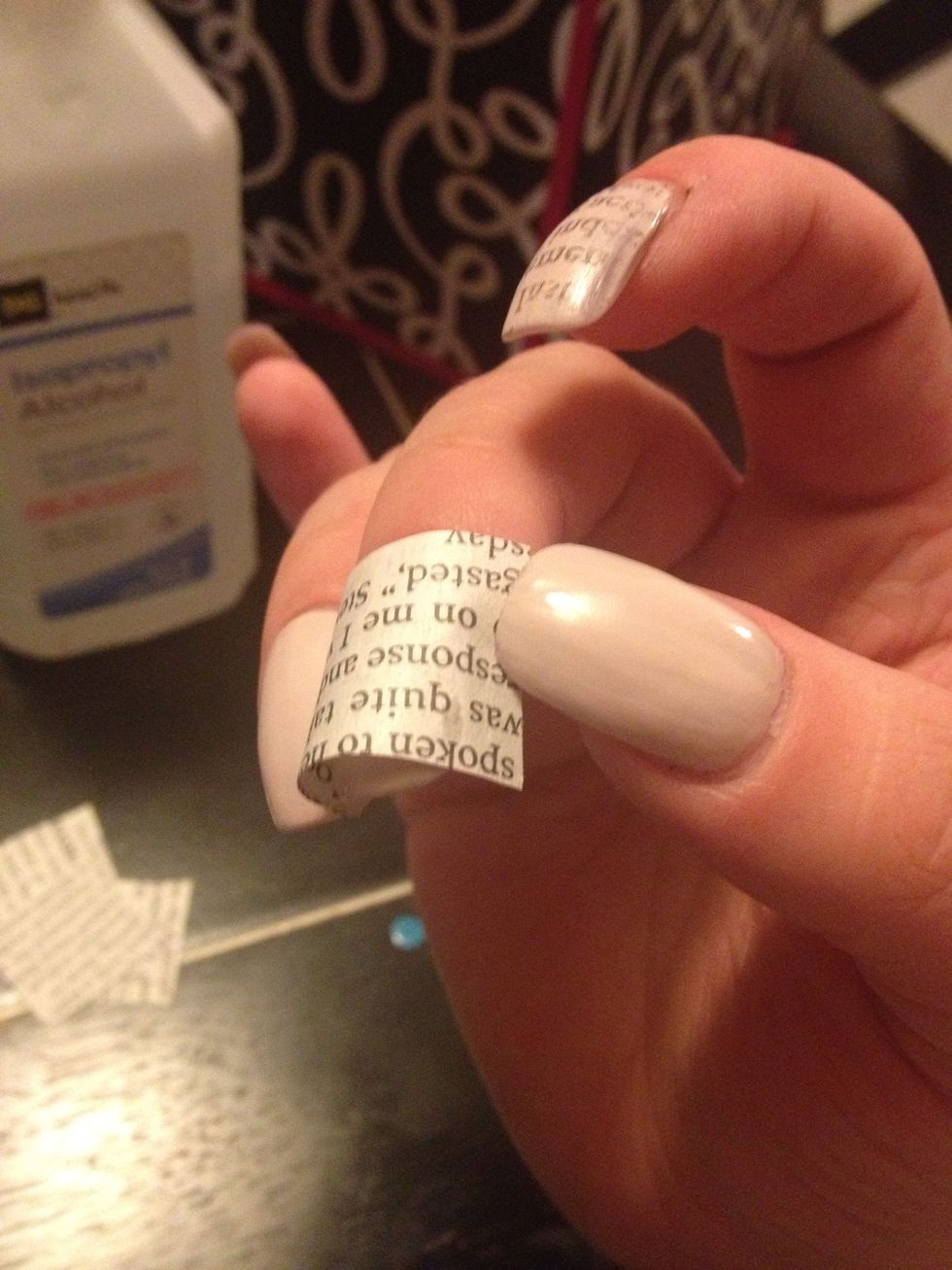 Recheck and make sure that all pieces fit the nail. They can be too big, but not to small.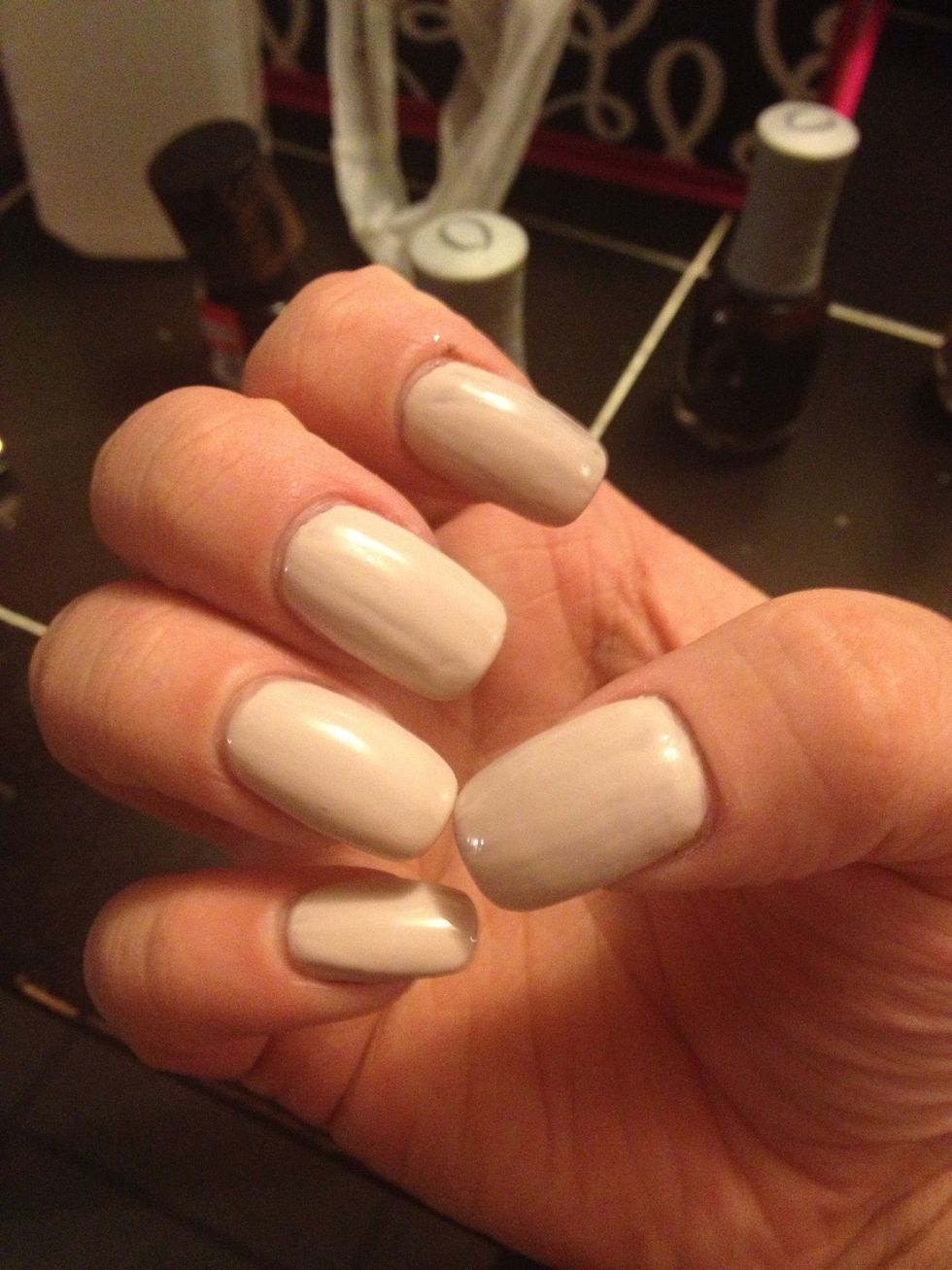 Start with a cream colored base color.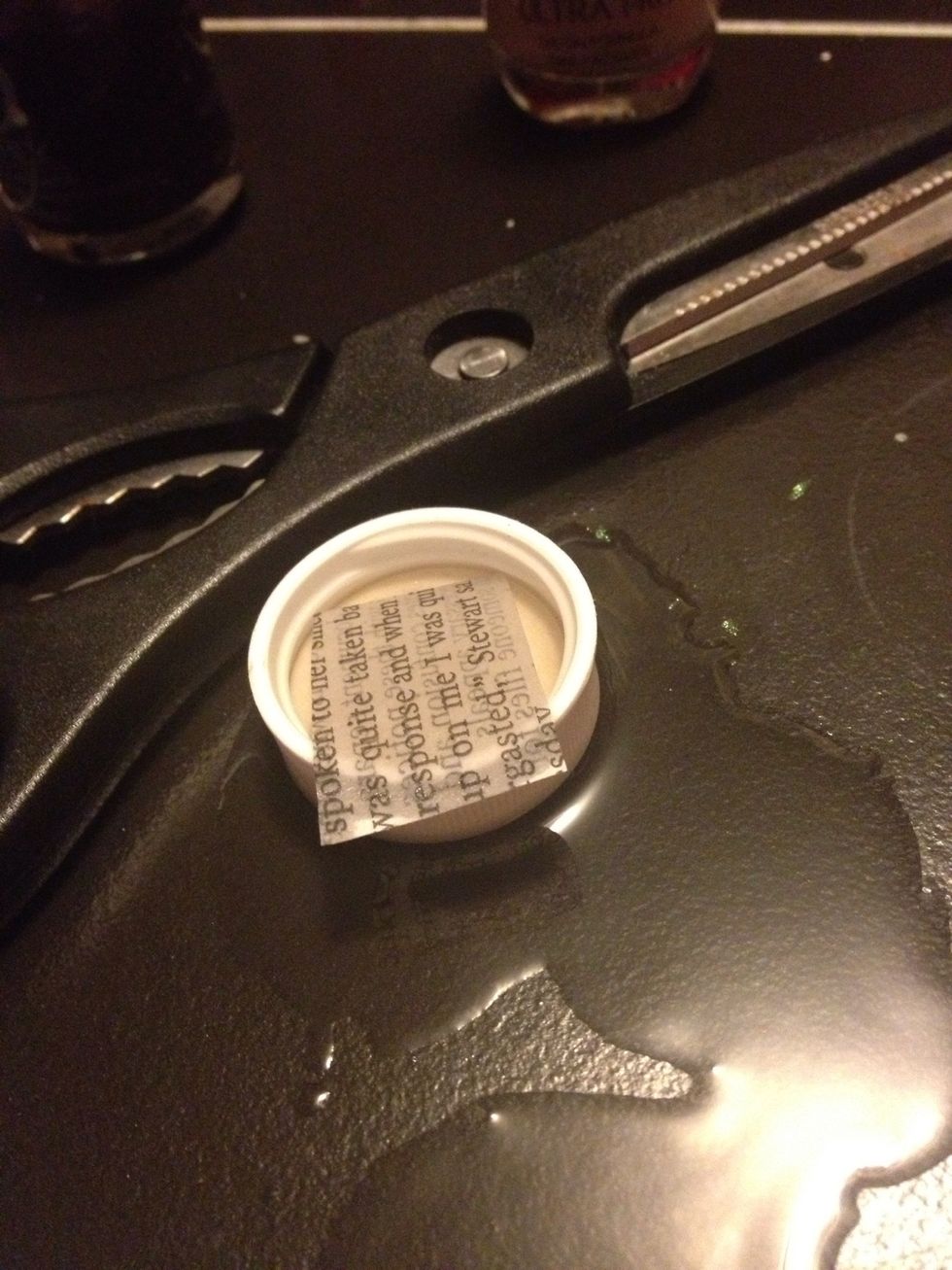 Place your news paper into a small plate or bowl of alcohol. Make sure it's soaked.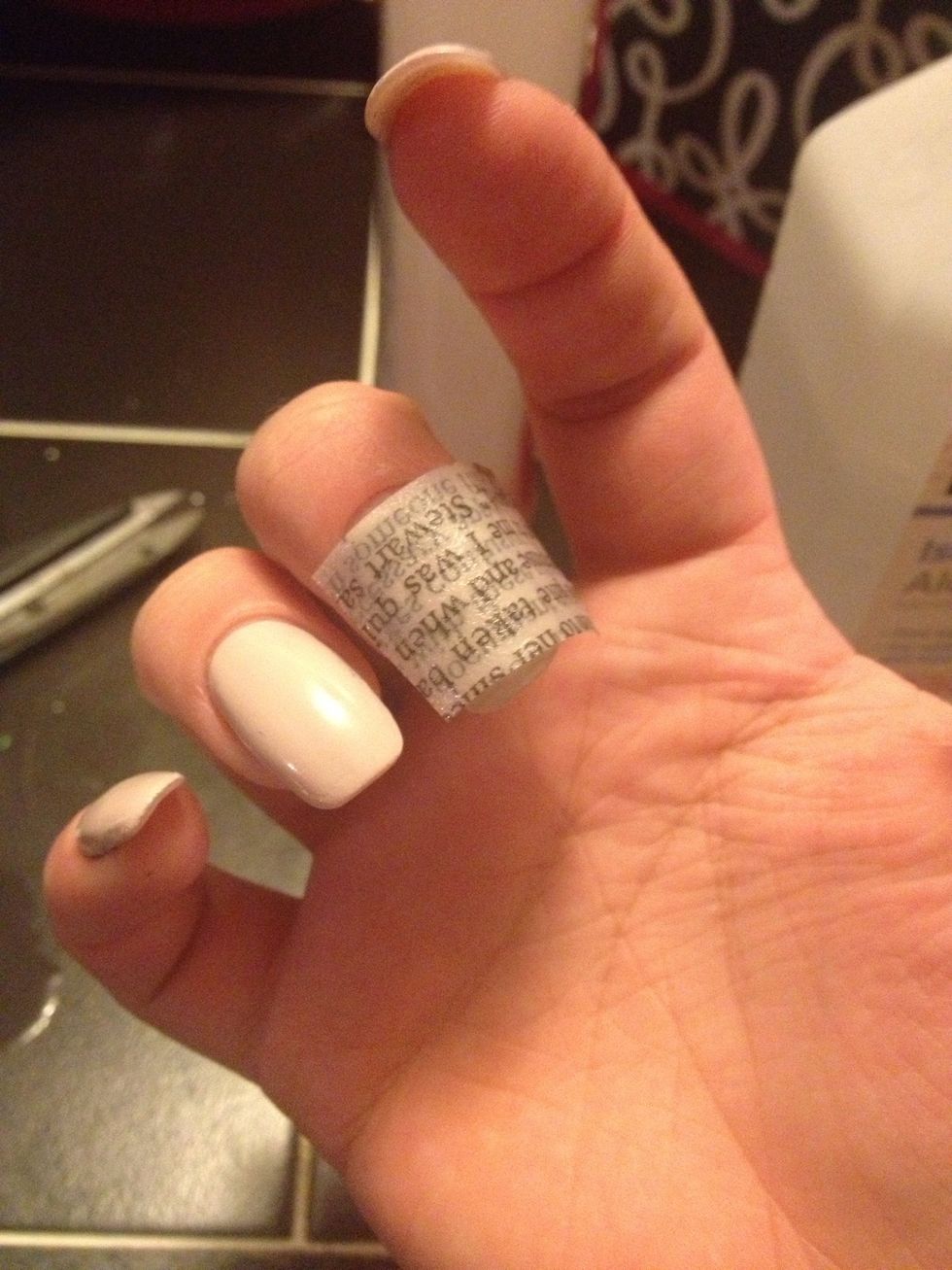 Carefully lay the piece of newspaper over your nail. Press and hold a rag or cloth over your nail and gently press for about 10 seconds.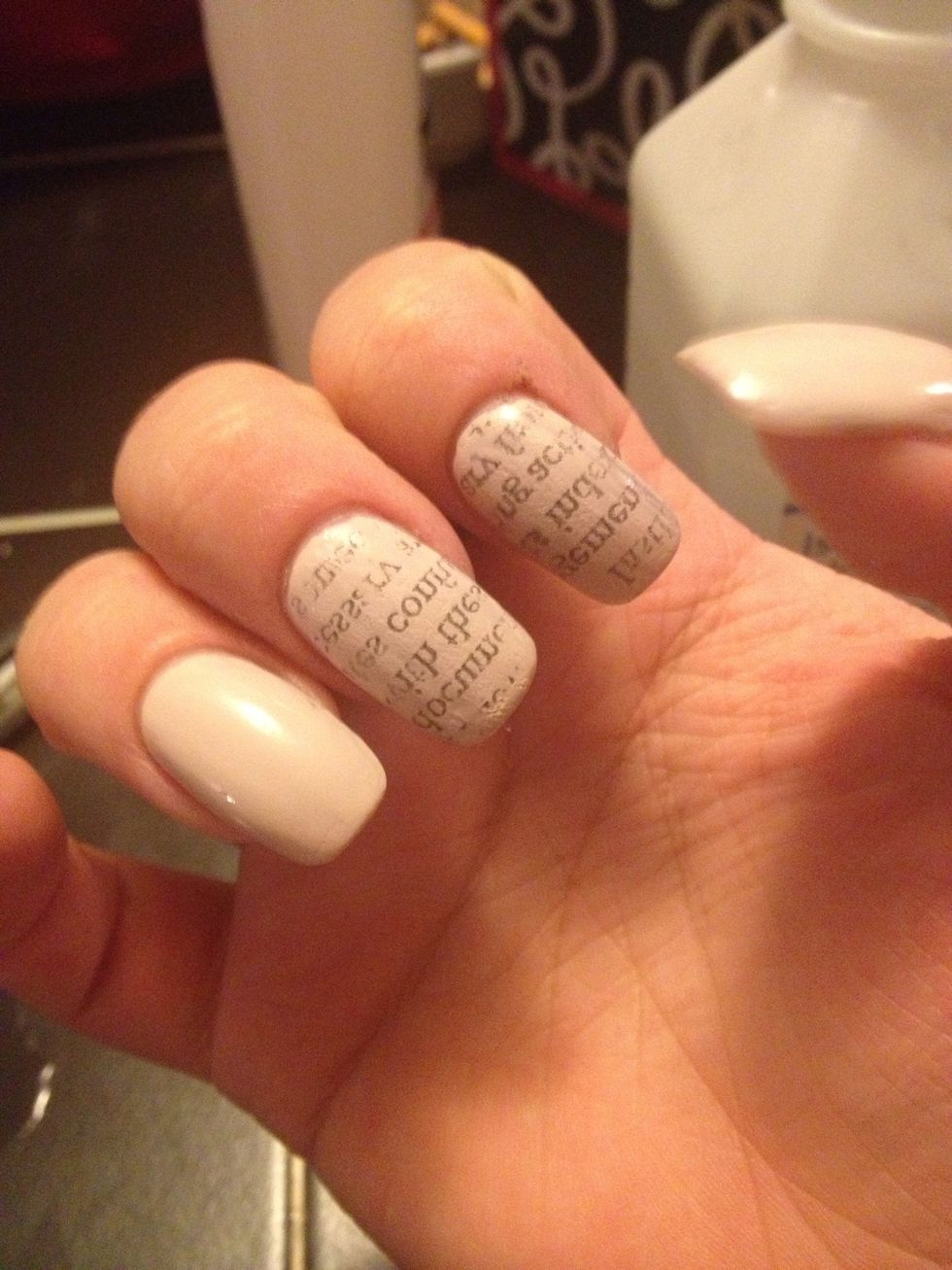 Lift your newspaper, and the nail should look like this.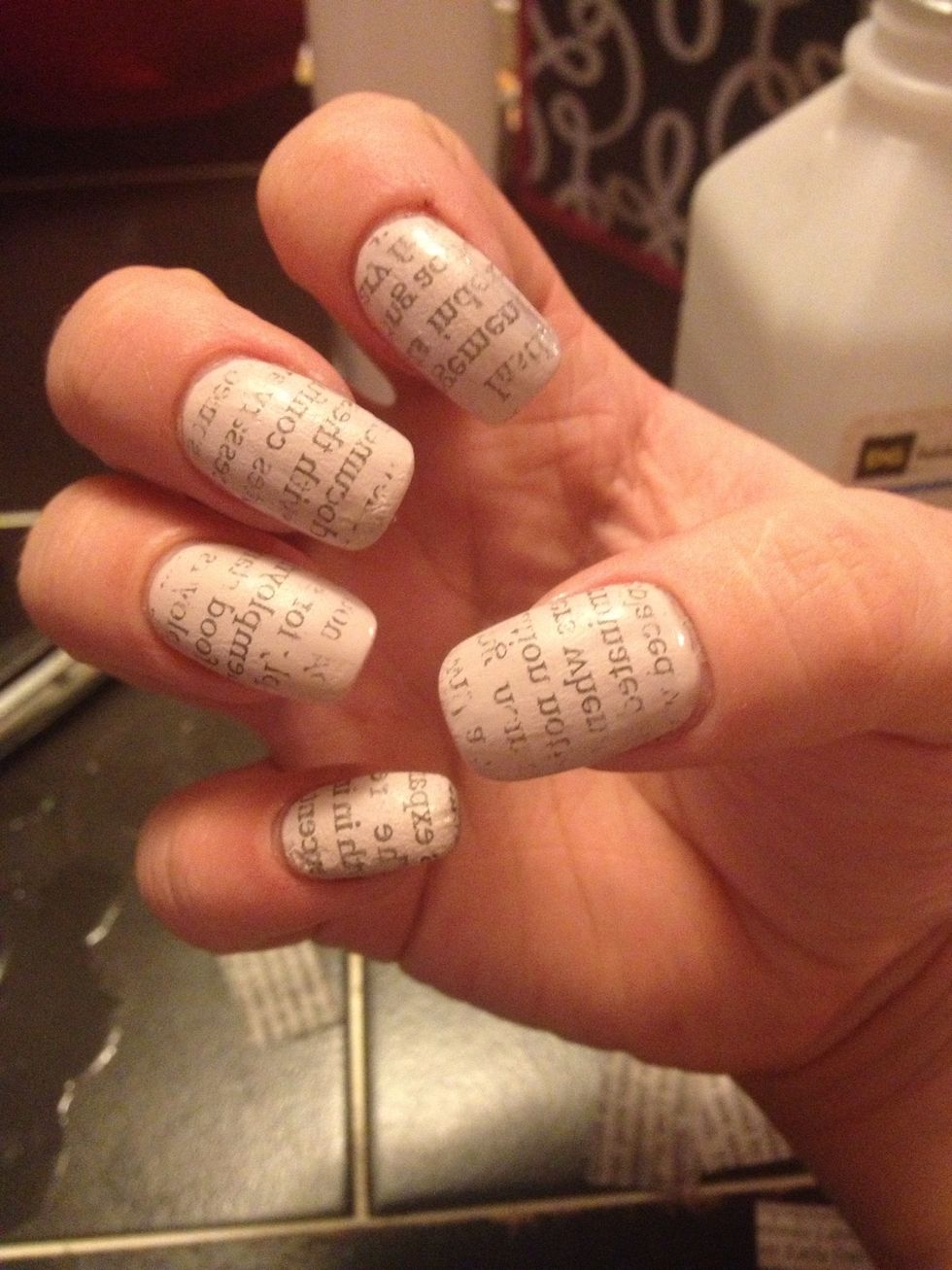 Do all nails.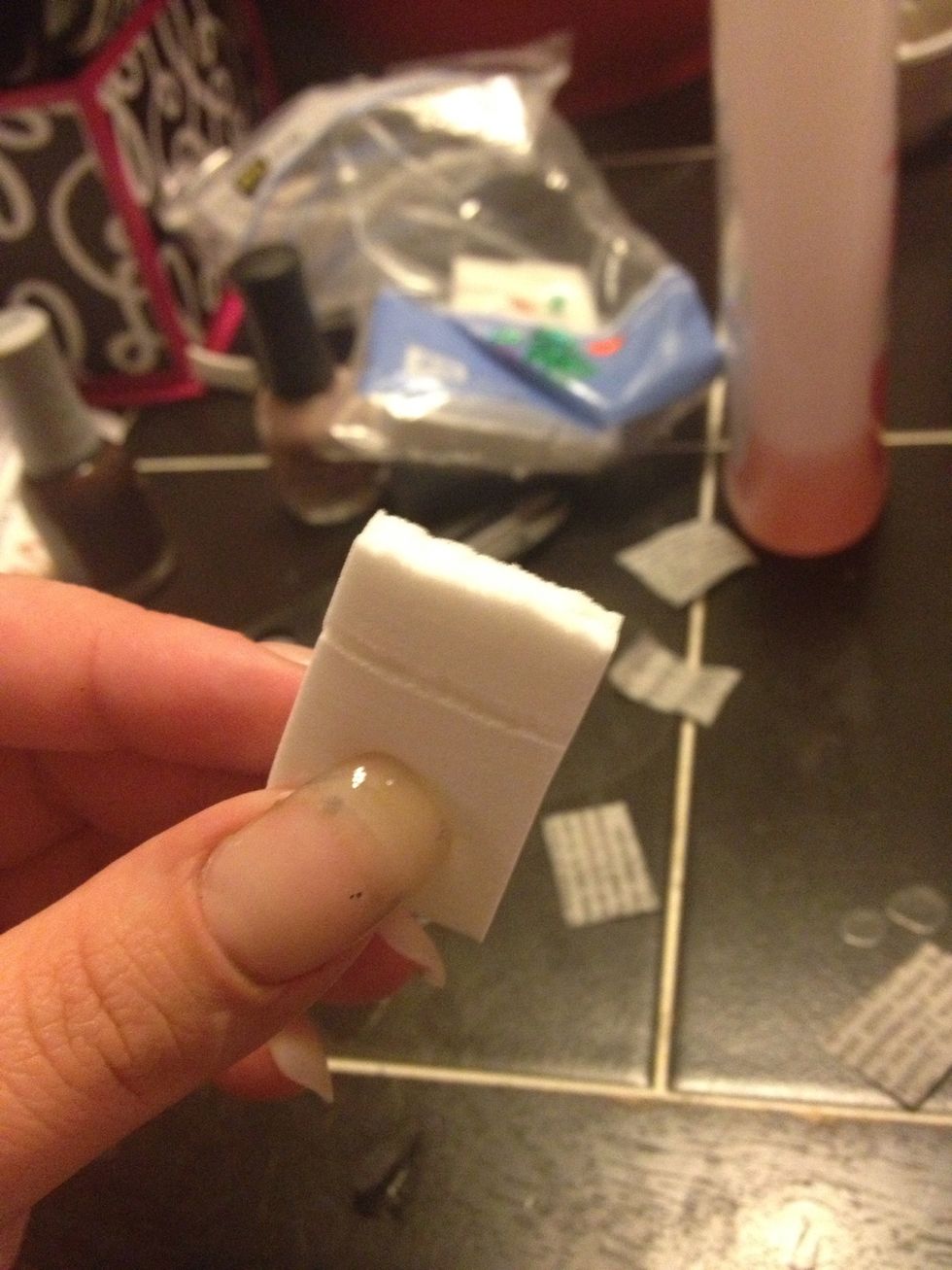 Next take a cosmetic sponge, that's found at any drugstore. Rip off the tip. You will want a slightly rough surface.
Dab some brown polish in the sponge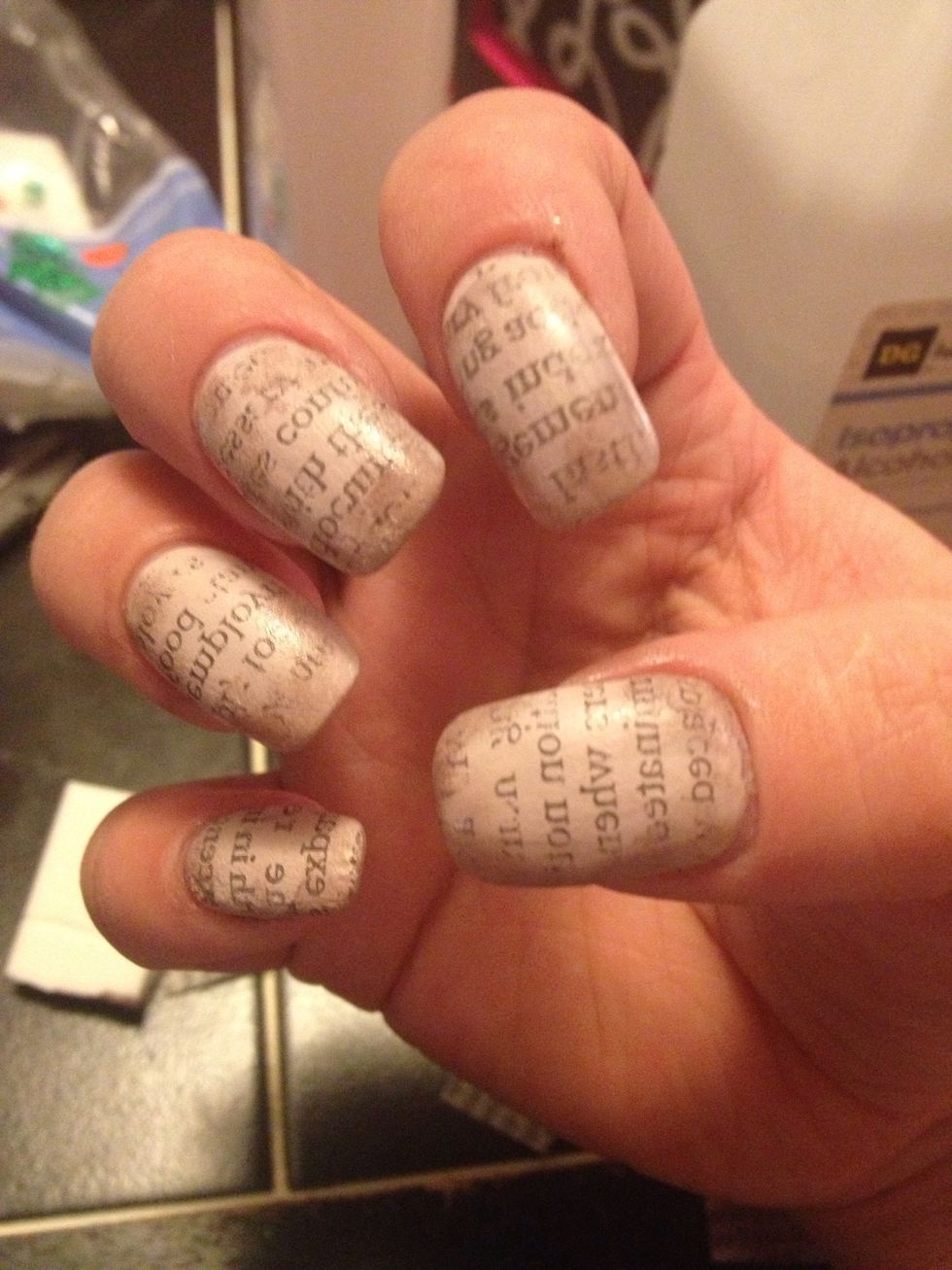 And gently Dab around the nail, this creates a rustic look. Like an old letter.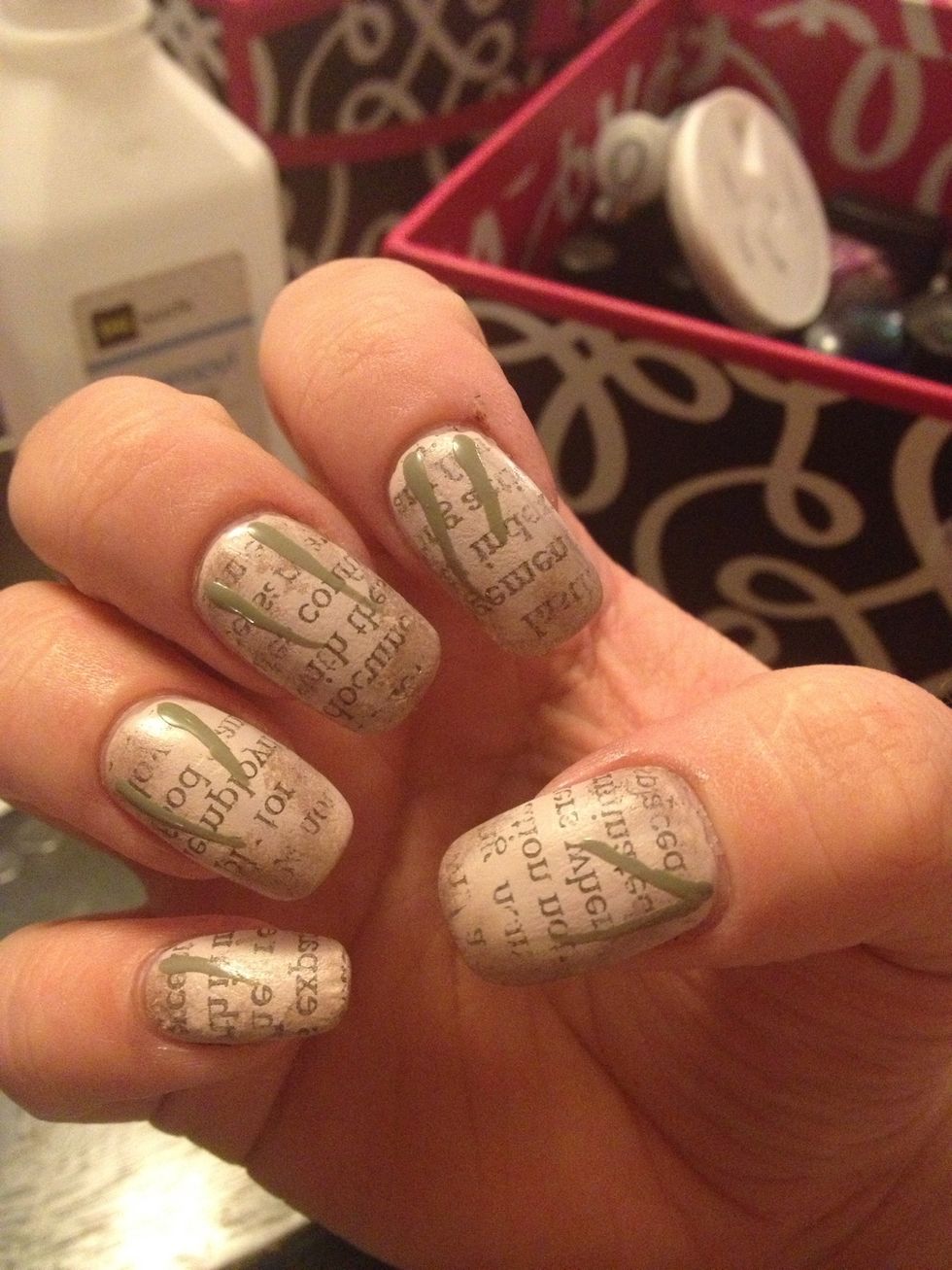 Take a green Polish and paint on flower stems.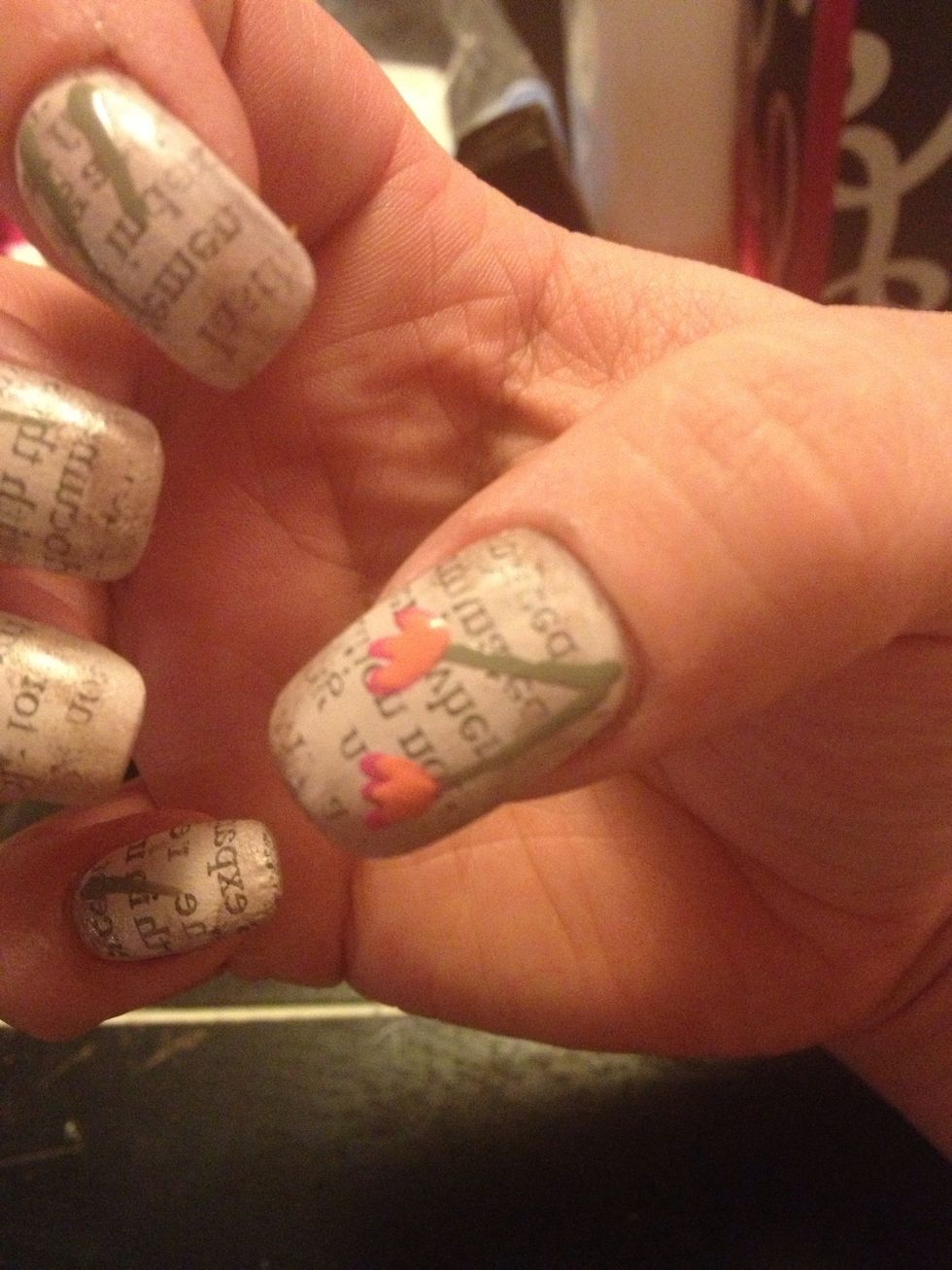 Now paint any flower you want. You can do these or you can do the flower from my Vintage Rose nails tutorial. I just threw in se petals :)
Add some leafs.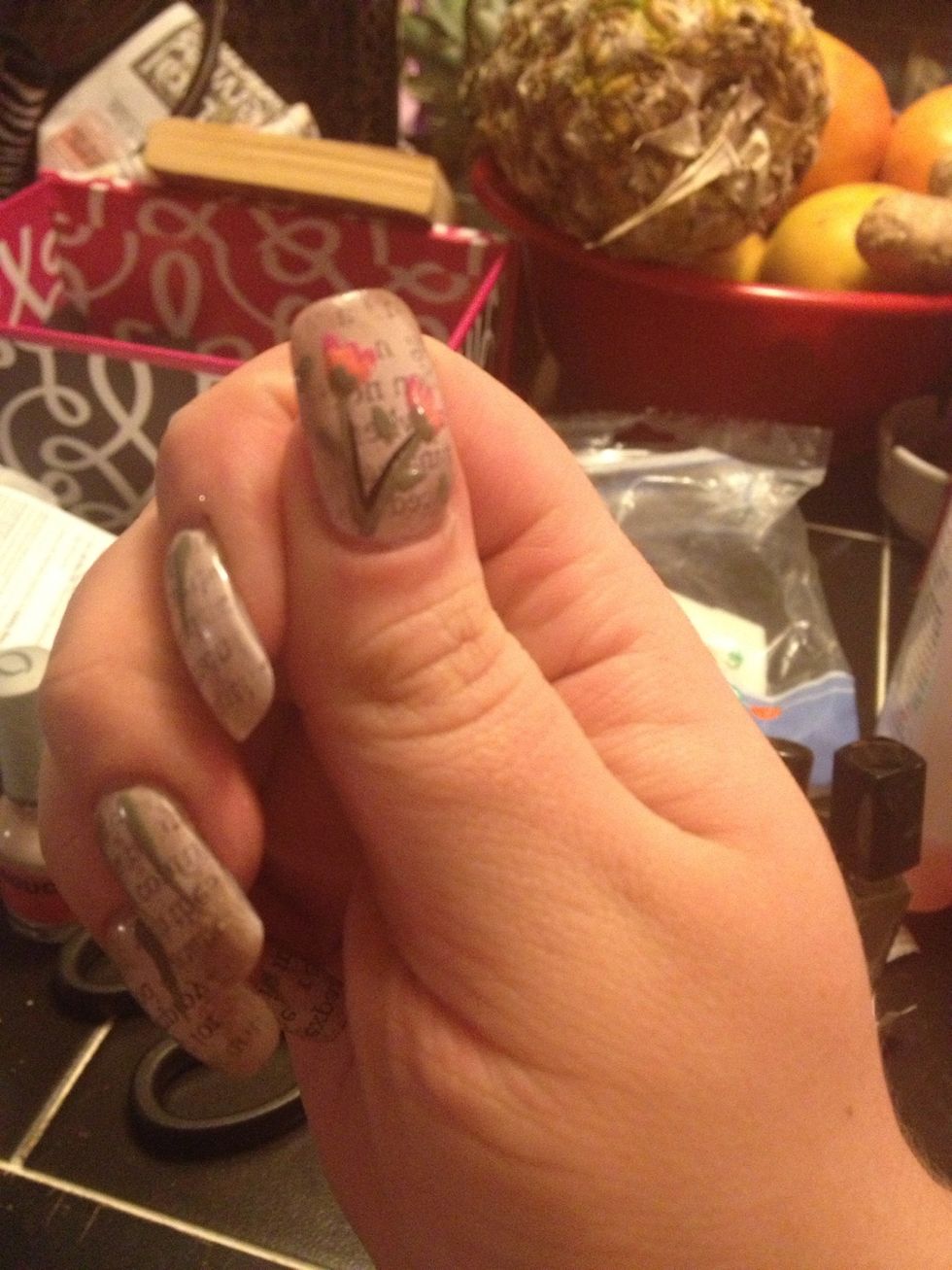 Another view.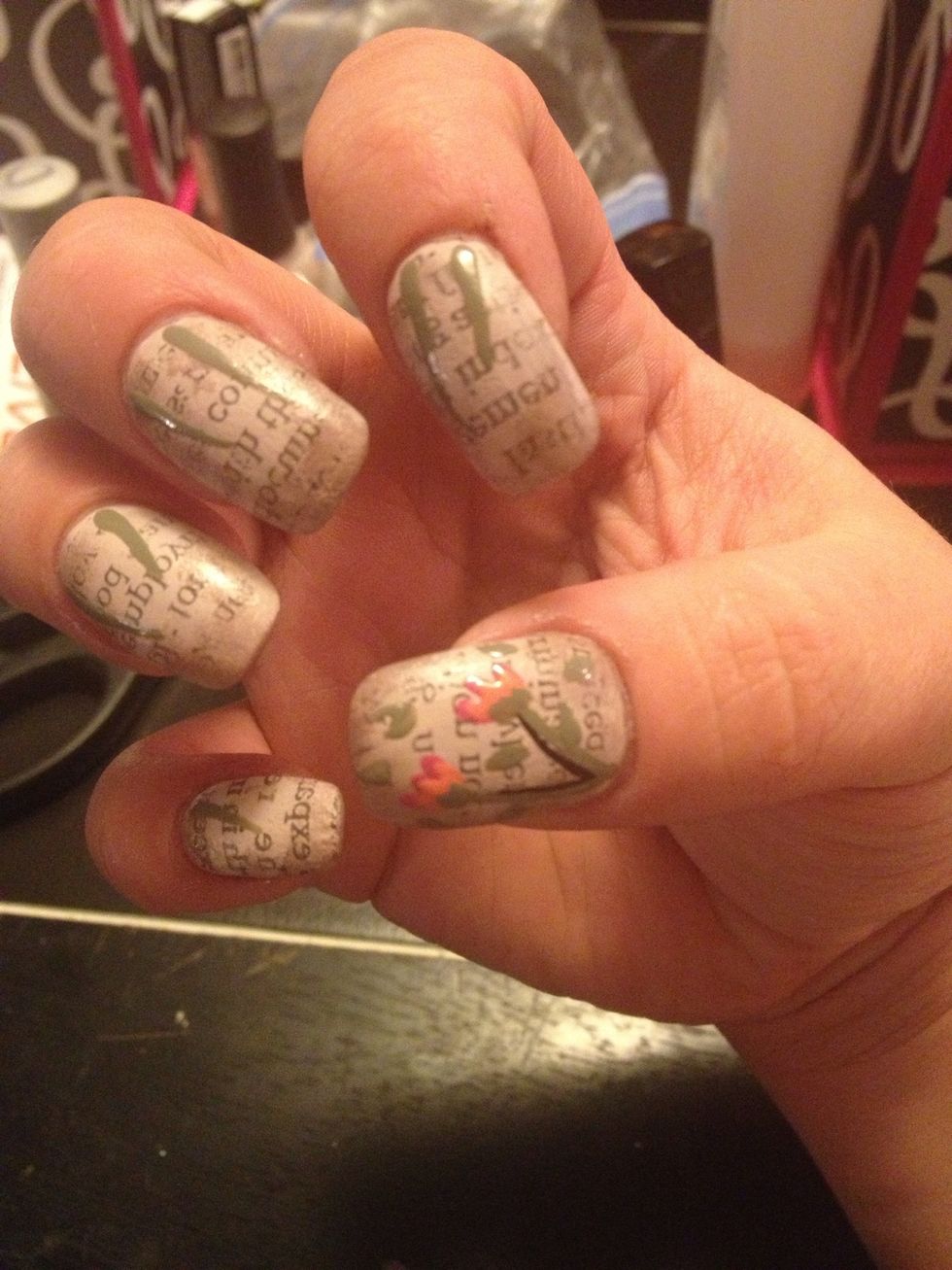 You can add some black in with your flower stems to create depth
Add your topcoat and your done.
The creator of this guide has not included tools
Fabulocity By Jessica
Follow my Instagram @fabulocitynails\n\nPlease feel free to request designs and ask questions.