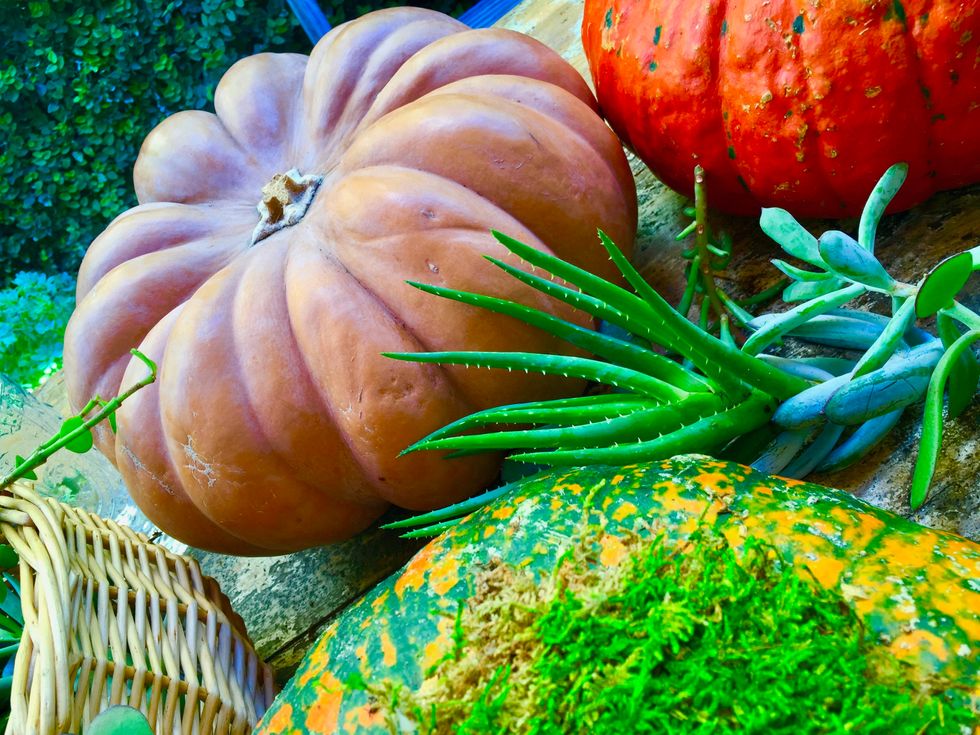 Gather supplies and choose what you want as the front of your pumpkin. The one pictured (above) slopes up in the back, therefore this is the front.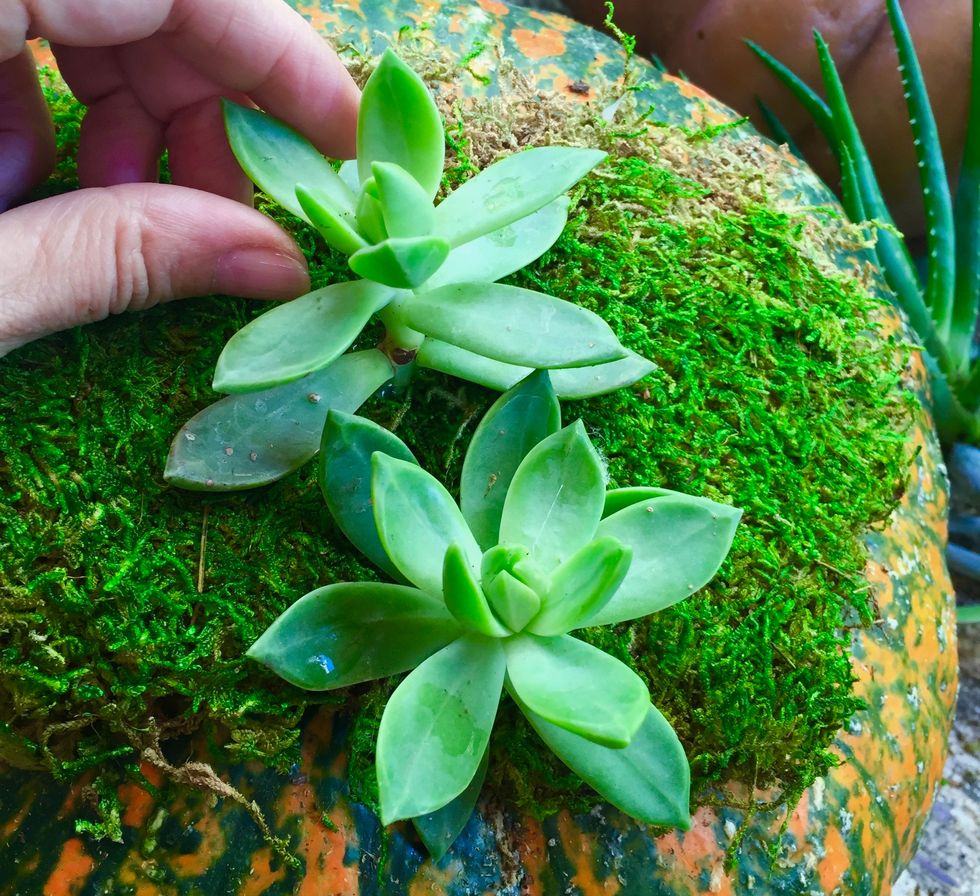 Carefully cut and tear your moss to fit in the top cavity of your pumpkin, then hot glue it in place with your glue gun. Now you are ready to begin adding the best clippings of your succulent plants.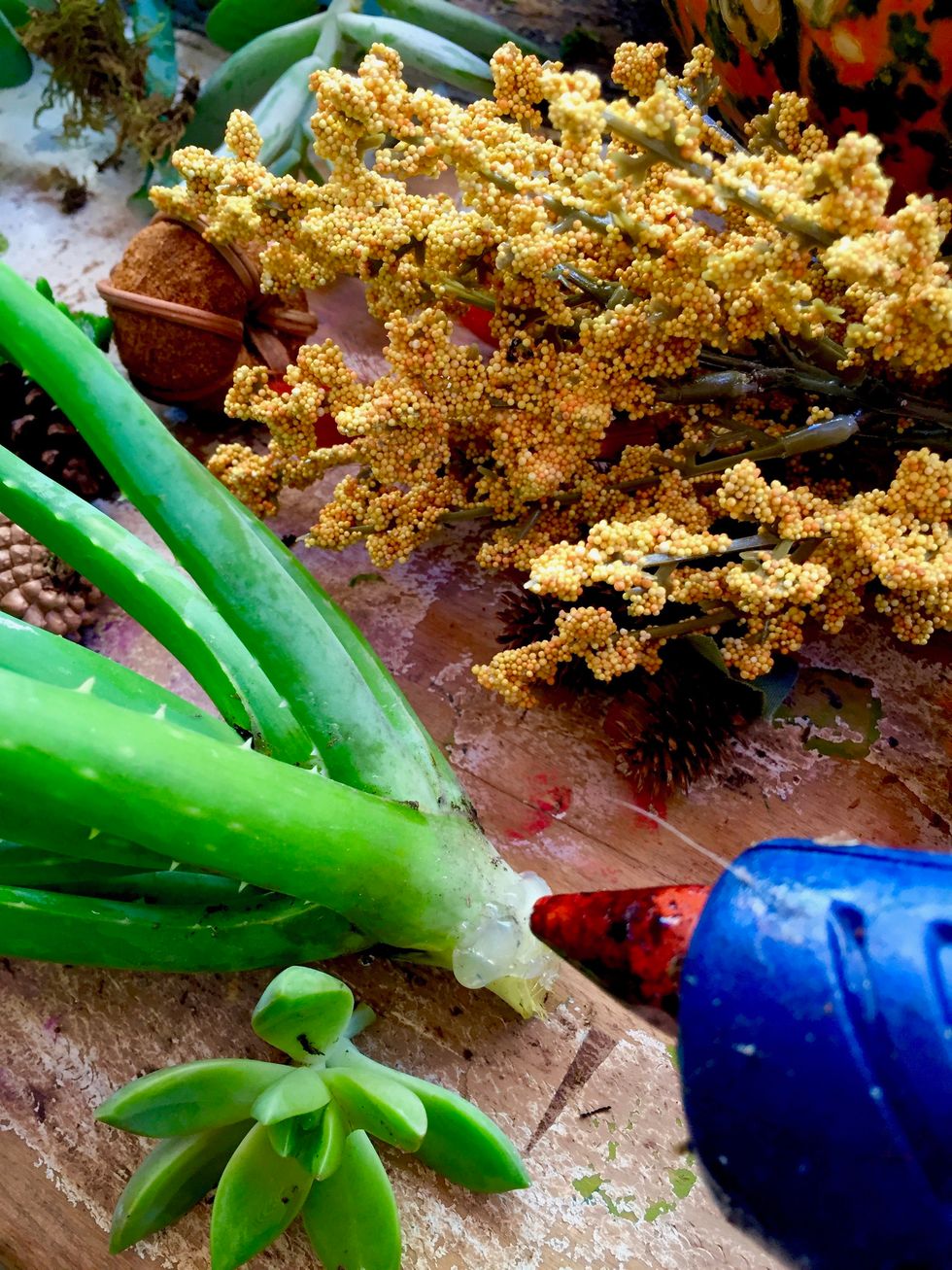 Continue adding hot glue directly to stems and placing them where you want them.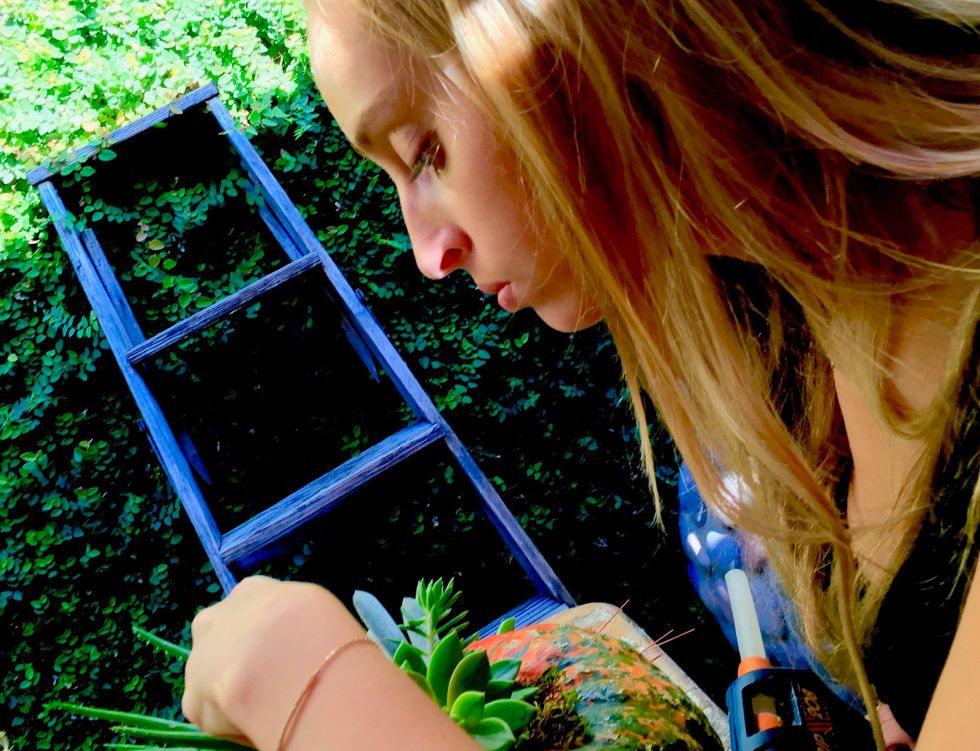 *Hot glue and parts of the glue gun can burn you severely, so be careful.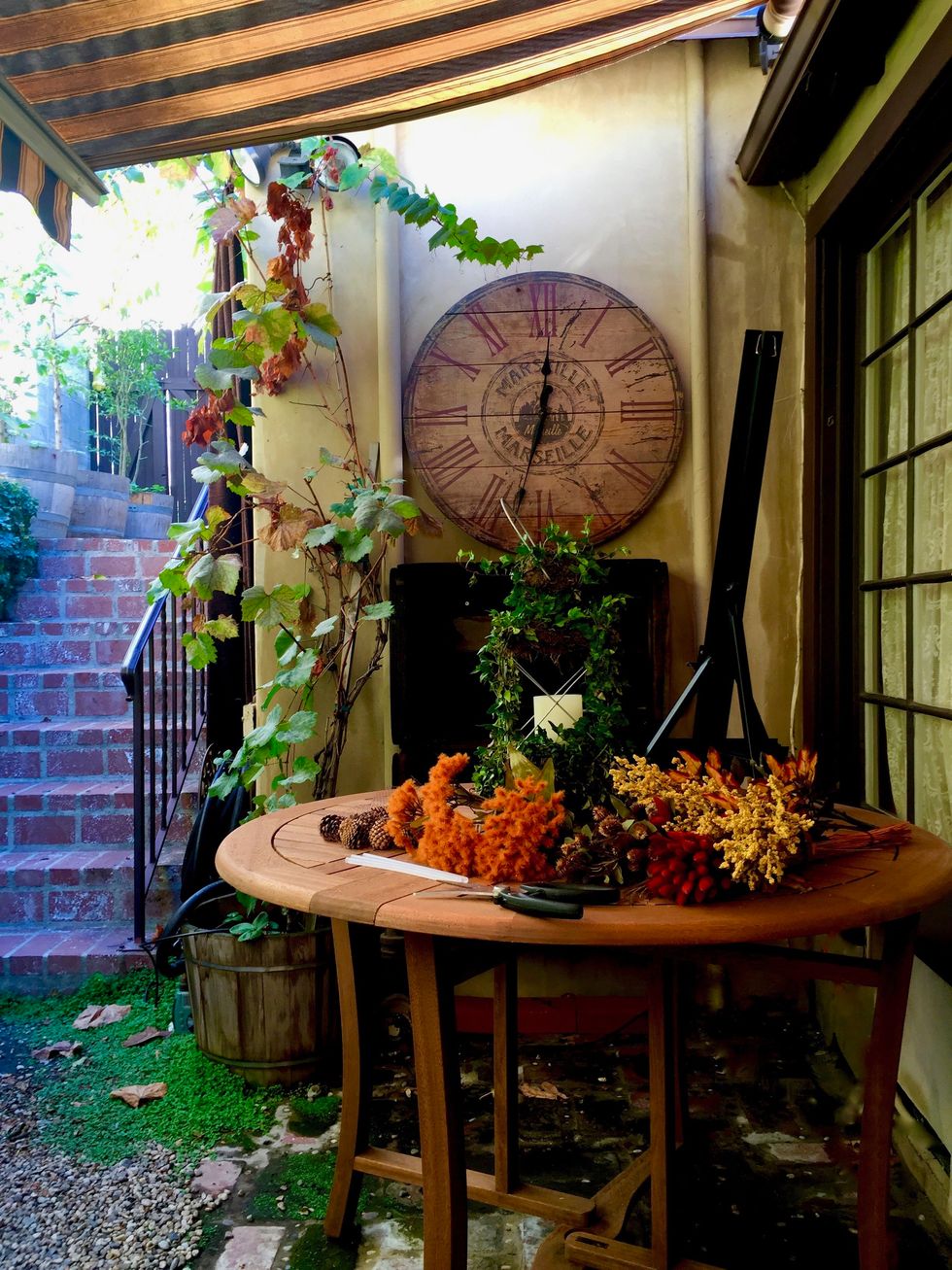 It's nice to have another area for your decorative supplies, as succulents can be dirty and you'll want your area to remain tidy as you work.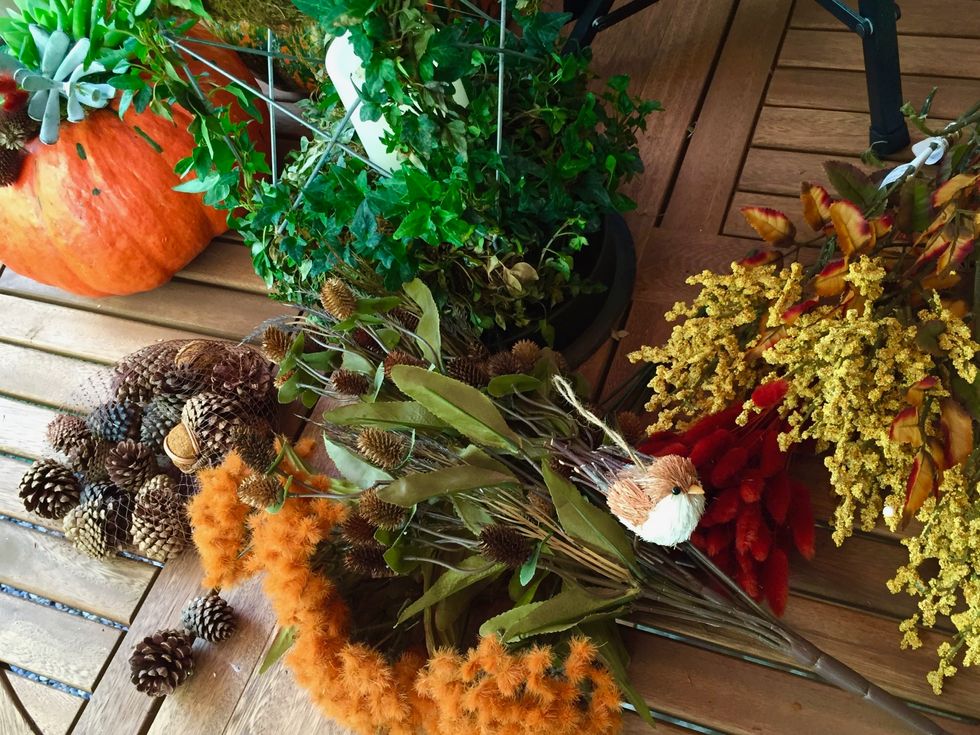 Choose some of your natural looking faux stems, pine cones, seeds and pods.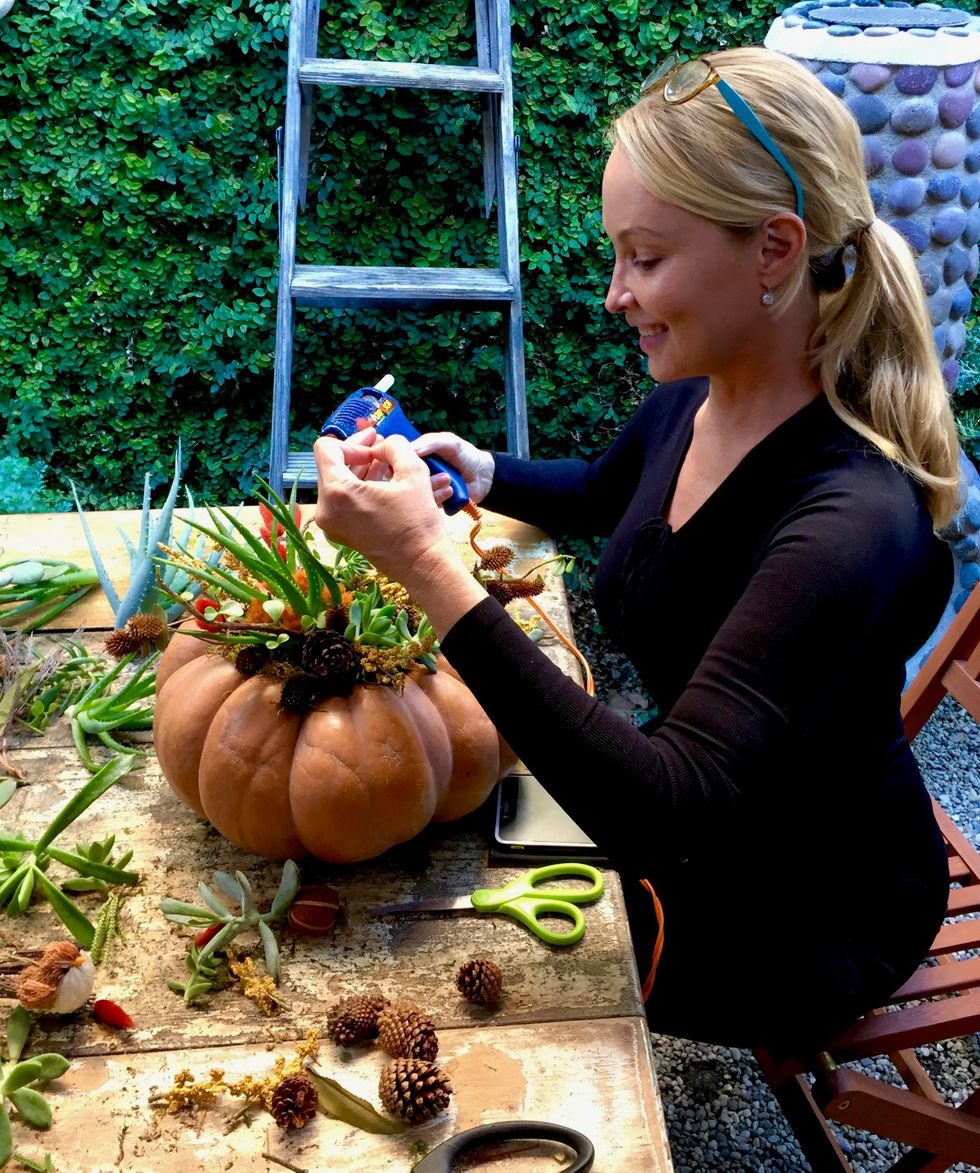 Cut, and continue adding additional decor with hot glue until you're satisfied with how it looks.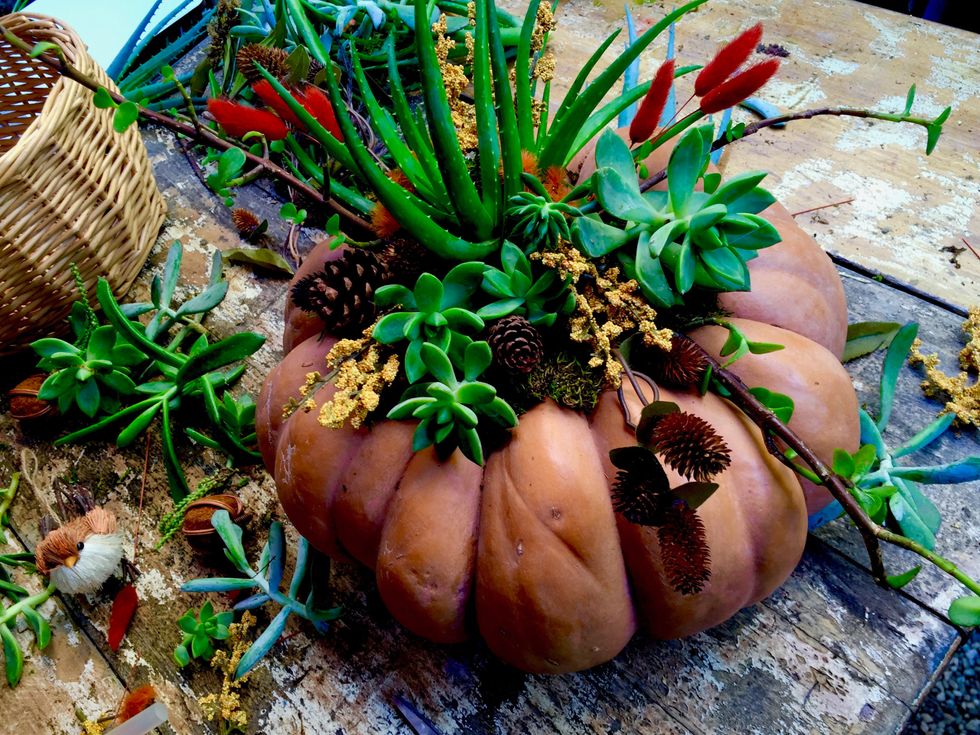 Once-a-week ... Spray lightly with a fine mist from a water bottle and your succulent plants will continue to grow.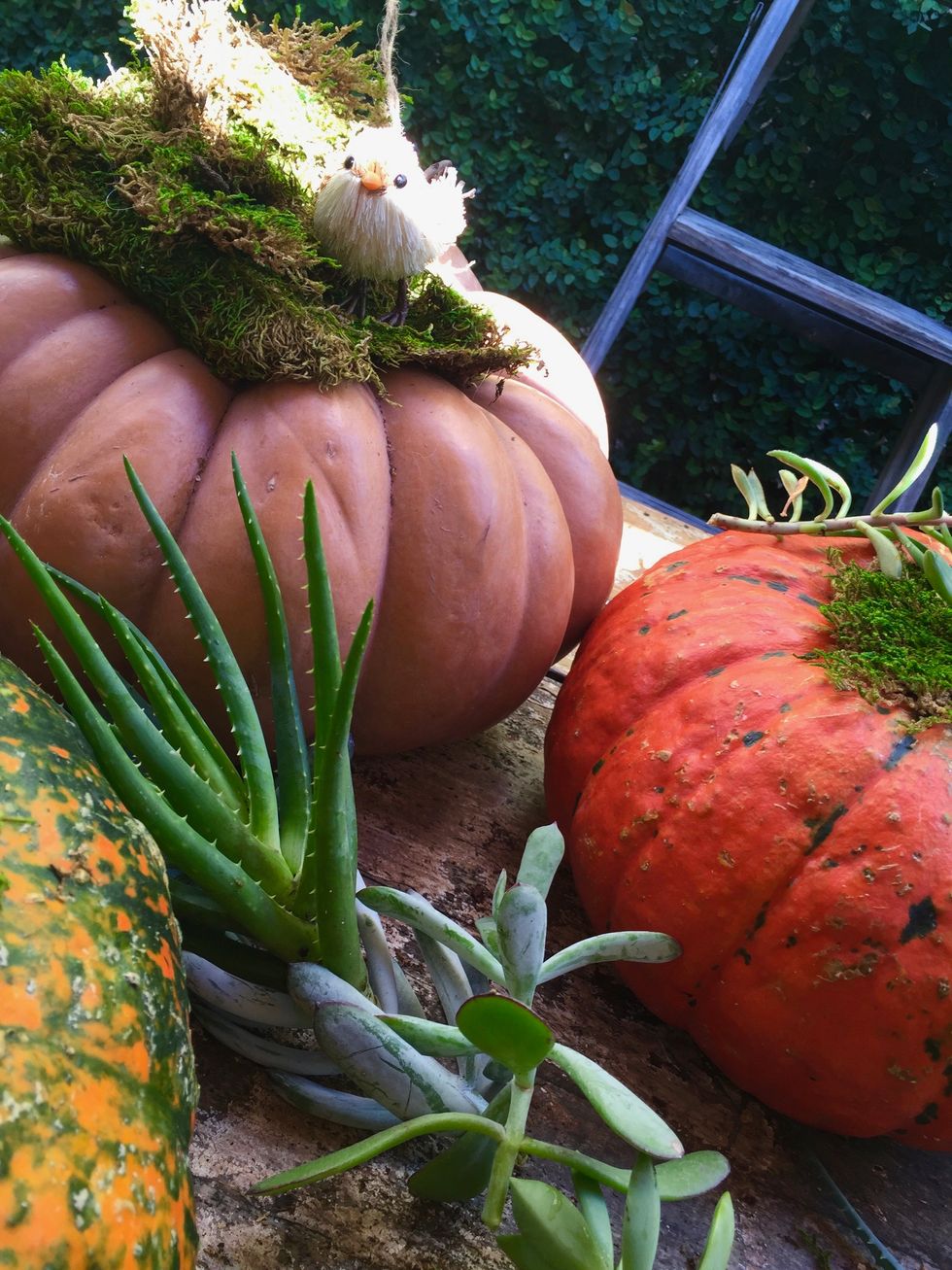 *Some pumpkins will last for weeks, months or years, while others get soft. In this case, you can cut off the top and use elsewhere.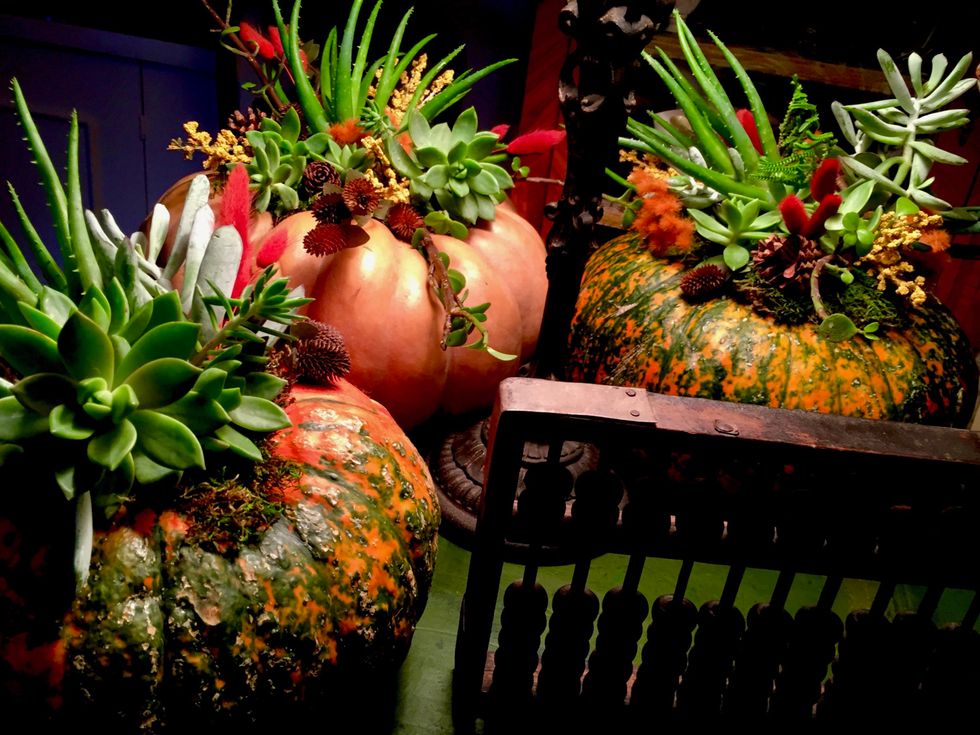 Happy Fall Decorating and Gift Giving! ~ Dr. Tina Morse, LifeDr.com #Halloween #Thanksgiving
Cinderella Pumpkins
Moss
Glue Gun
Glue Sticks
Scissors
Assorted Succulent Plants
Pine Cones
Assorted Berries
Natural Seeds
Natural-Looking Faux Stems
Dr.Tina Morse Psyd, Mft
Integrative Health, Psychology and Relationship Support. Life-Style, Health & Wellness from the Inside-Out! ~ Dr. Tina Morse, LifeDr.com