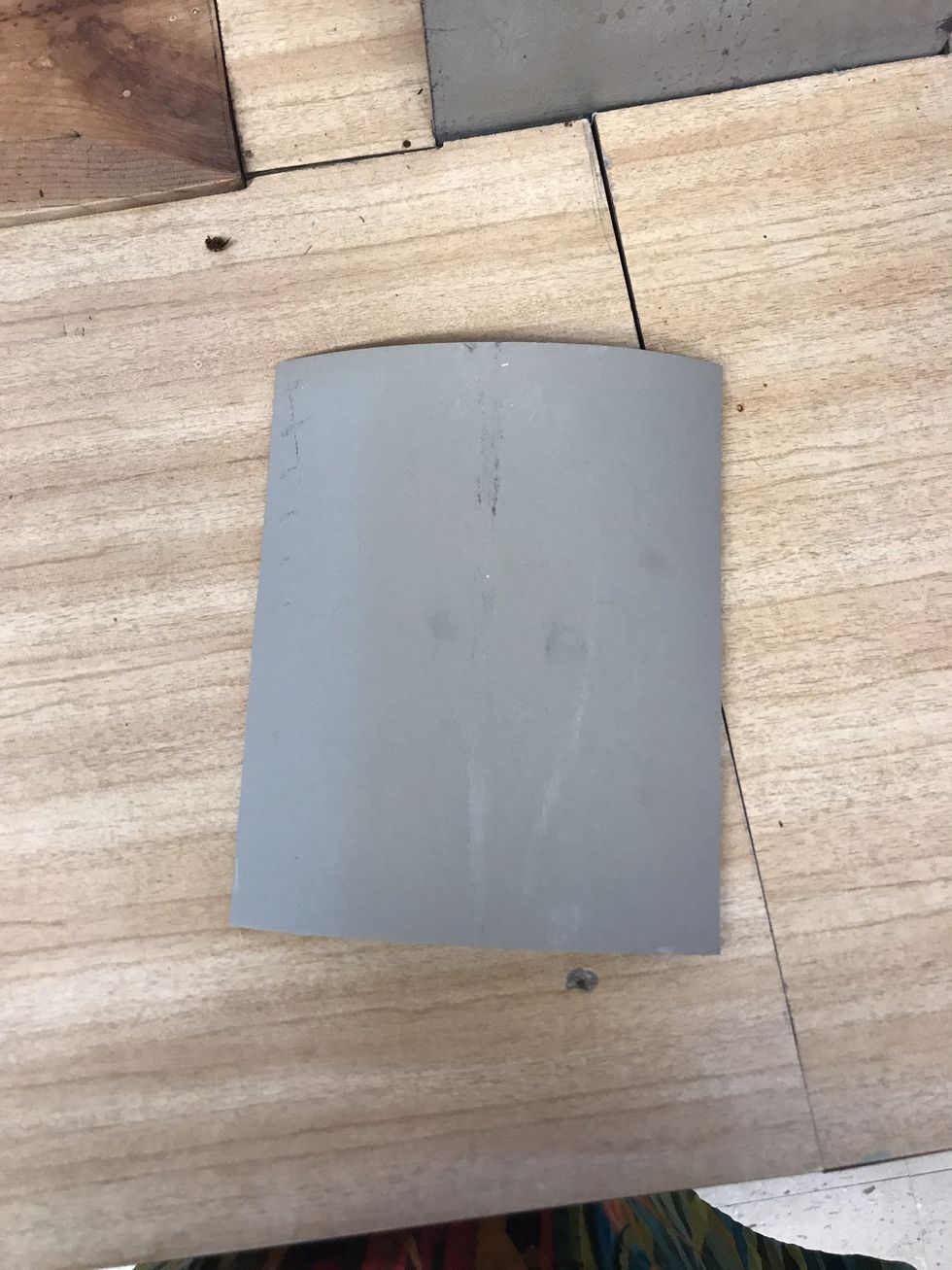 Linoleum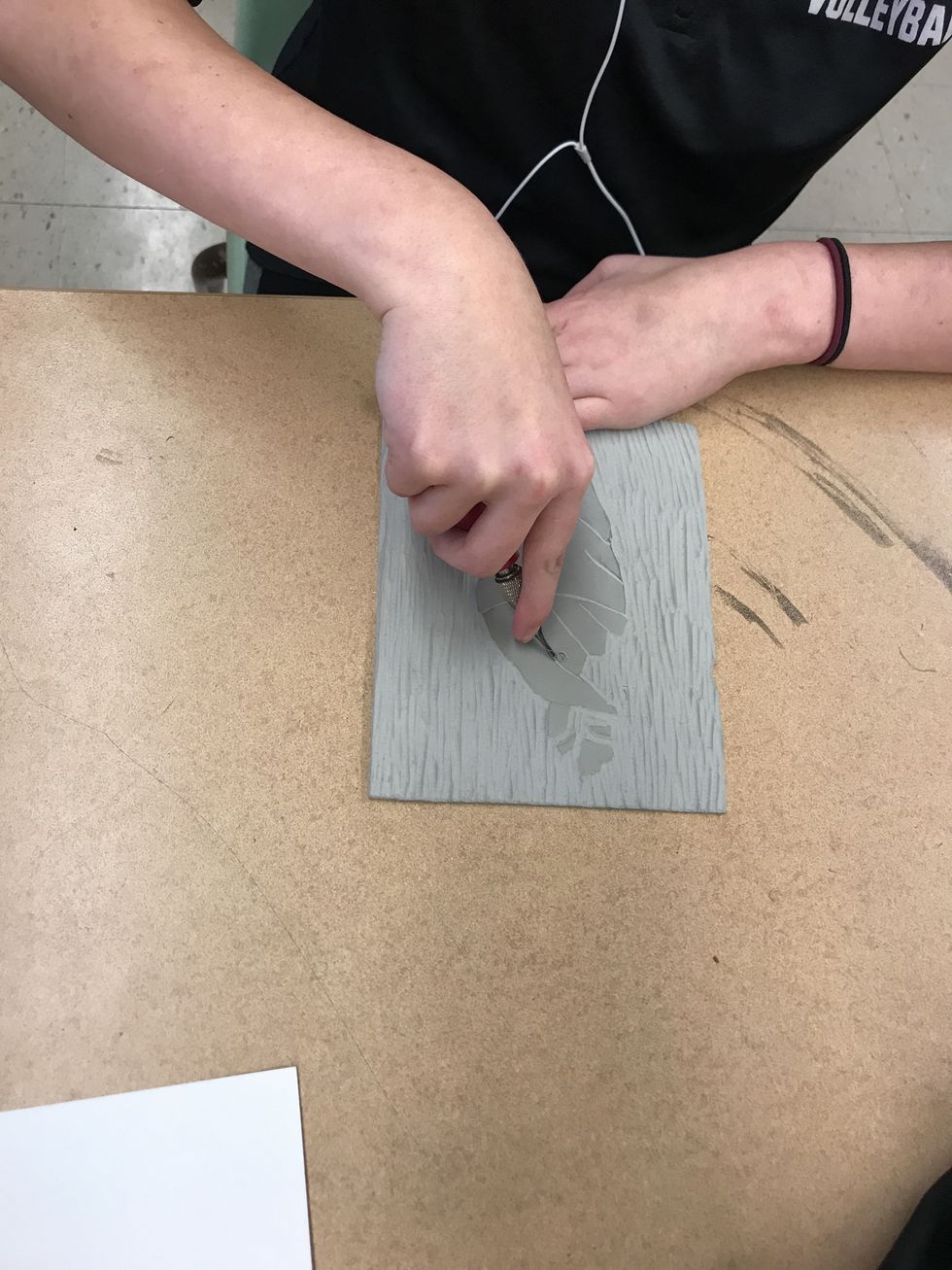 Cutting into the linoleum with a special cutting tool.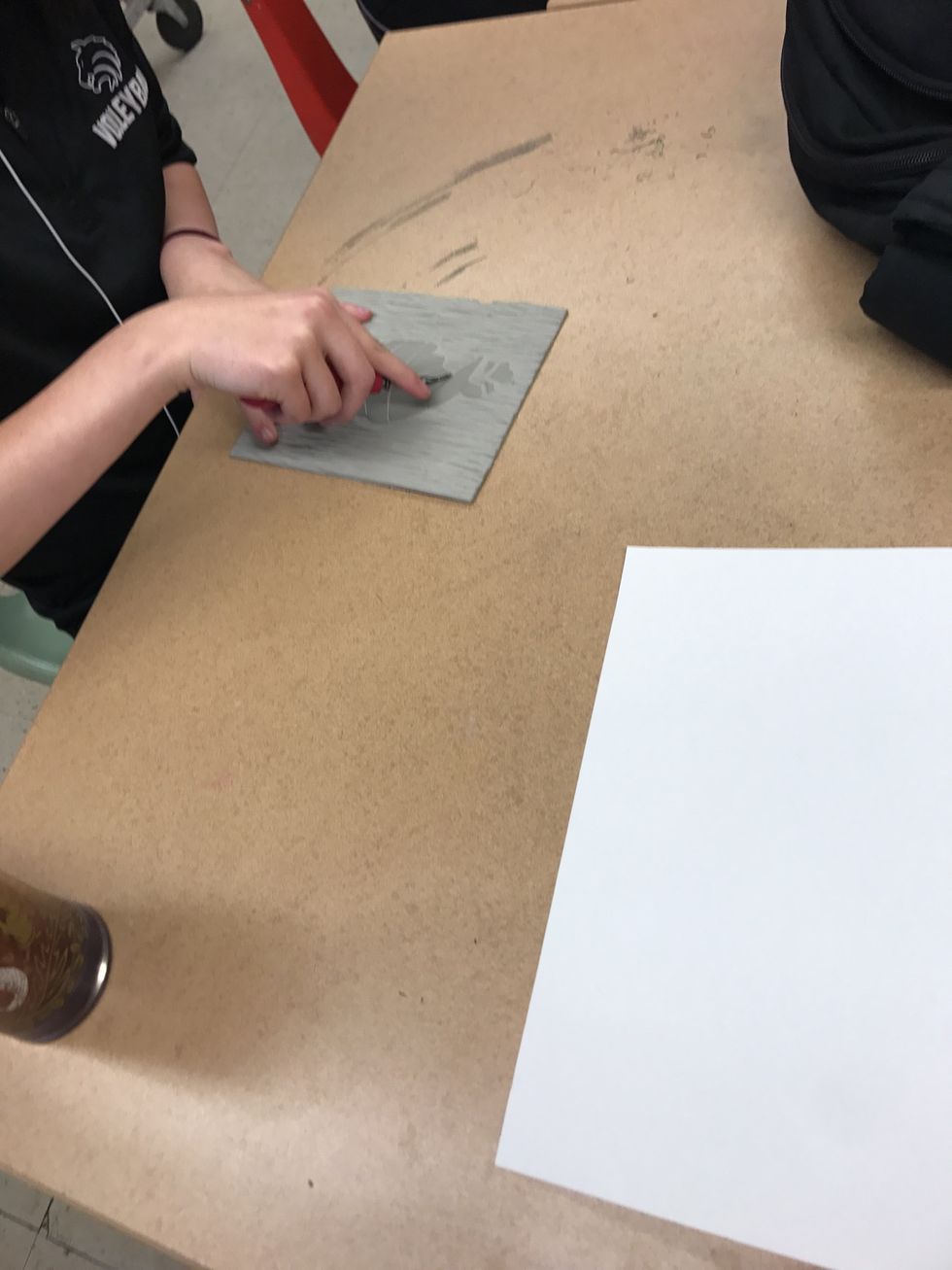 Always cut away from yourself.
Design drawn on then cut.
Thick padding of newspapers to print on.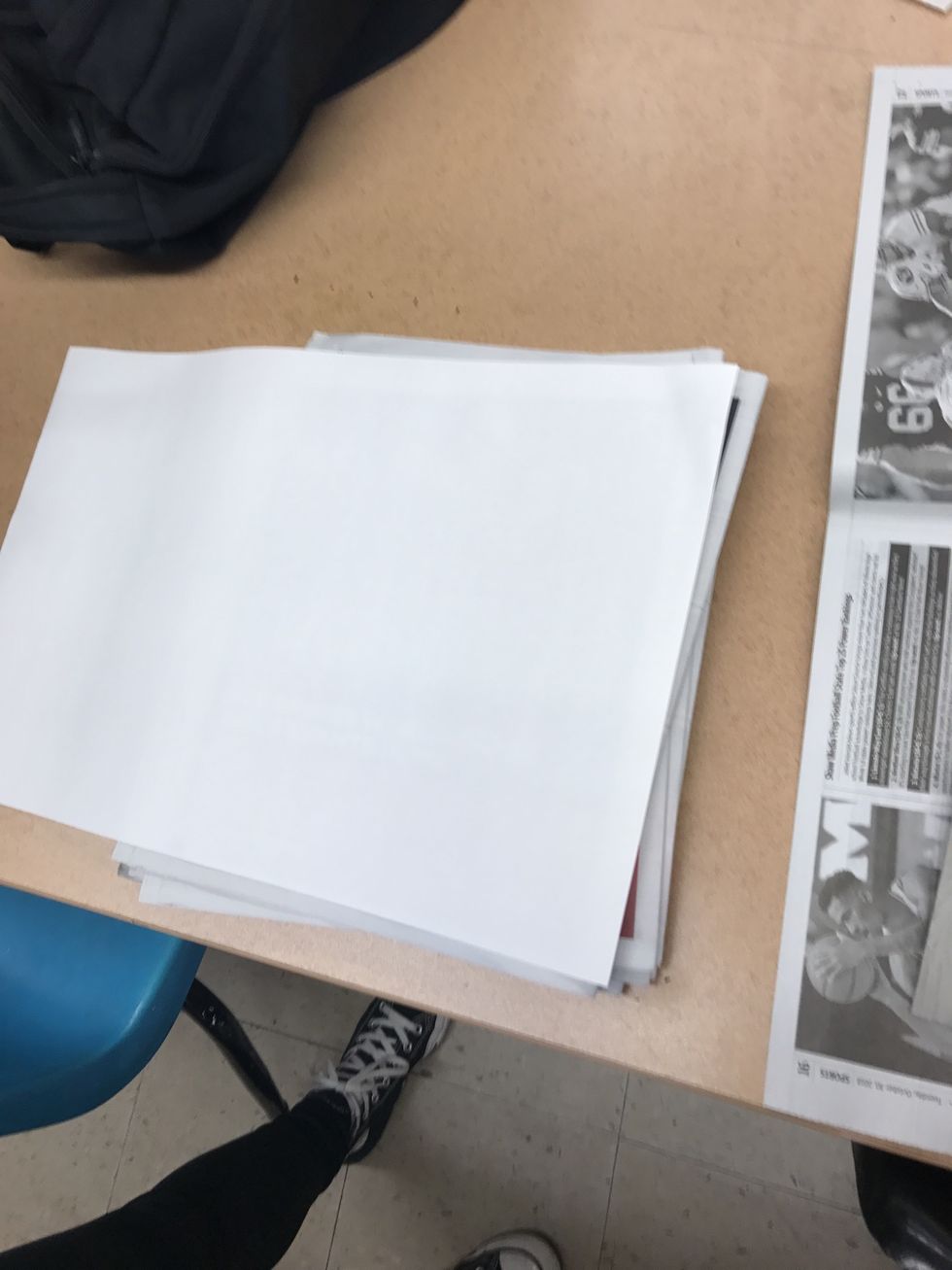 Plain white paper, large enough to make multiple prints.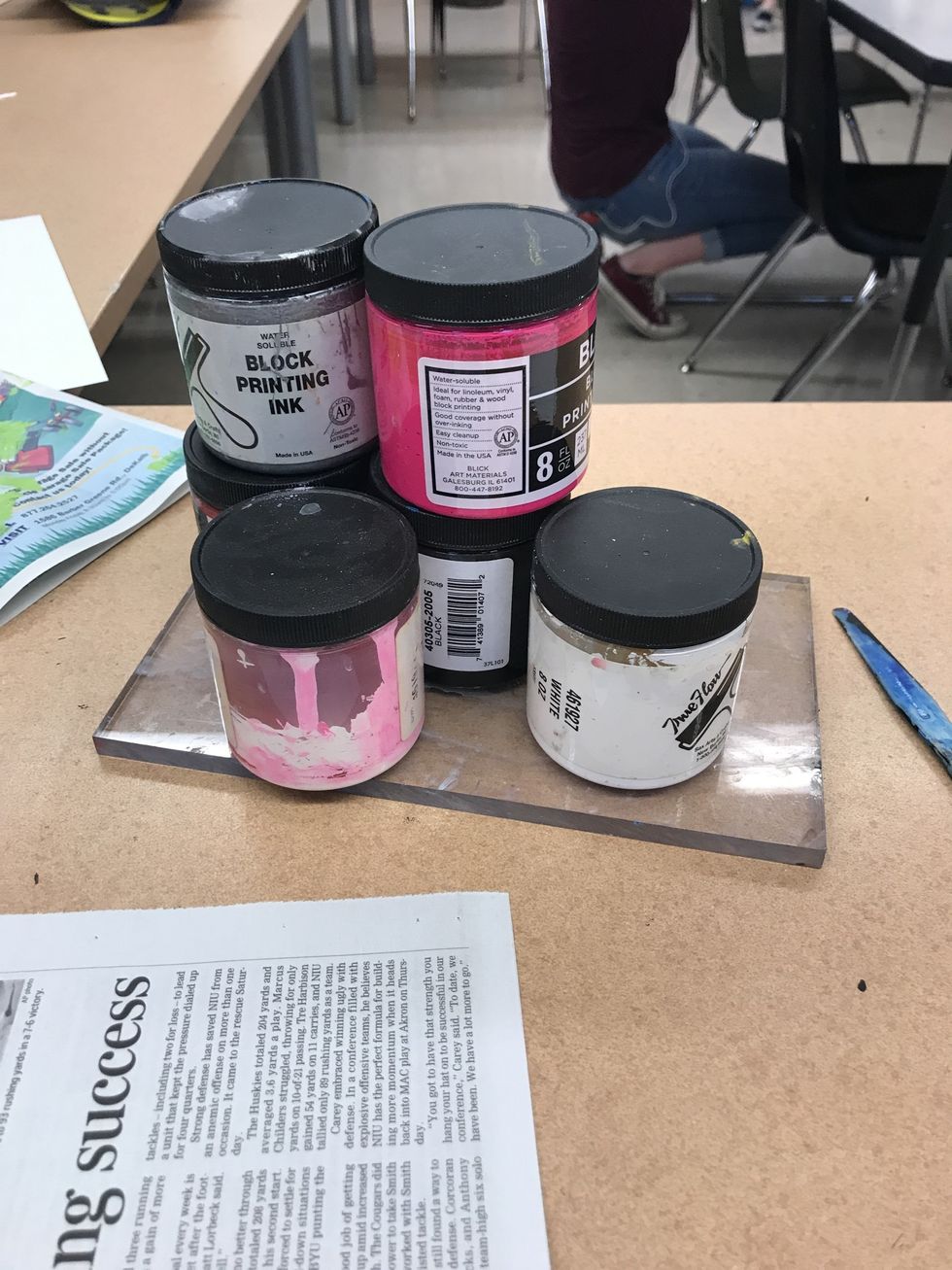 block printing ink. Can be mixed to make other colors.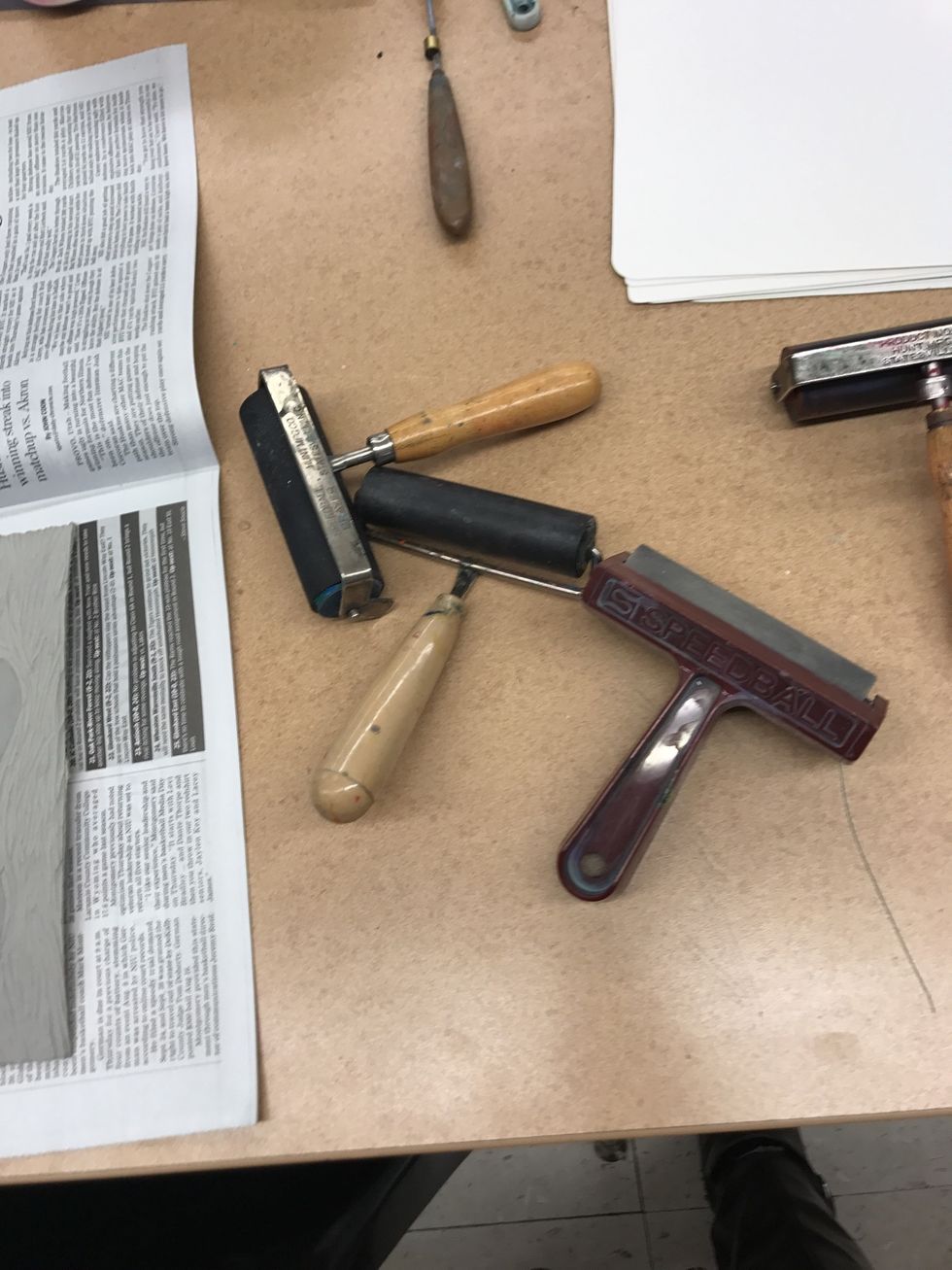 Brayers at least 2. One for ink one dry.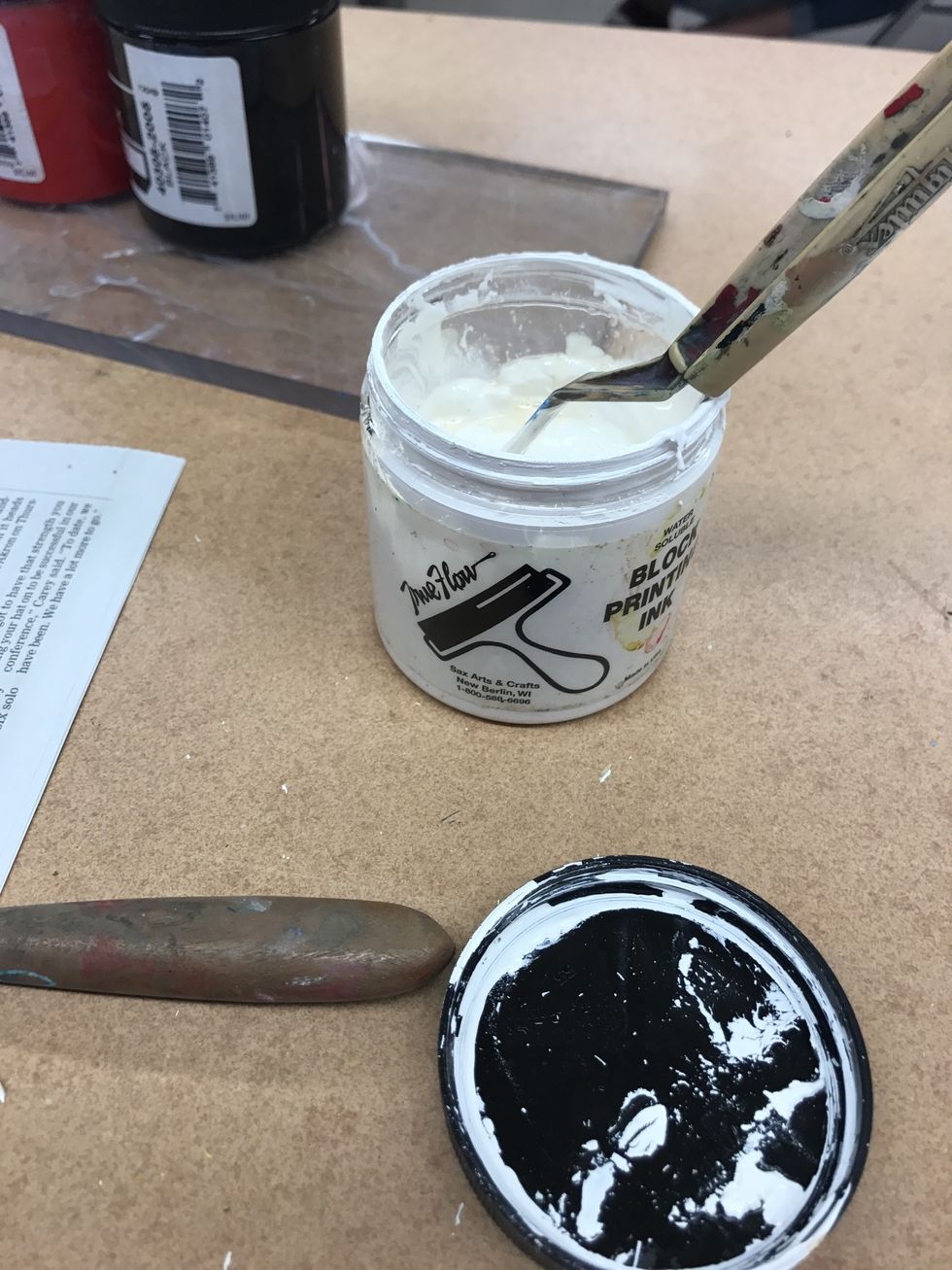 Stir the ink.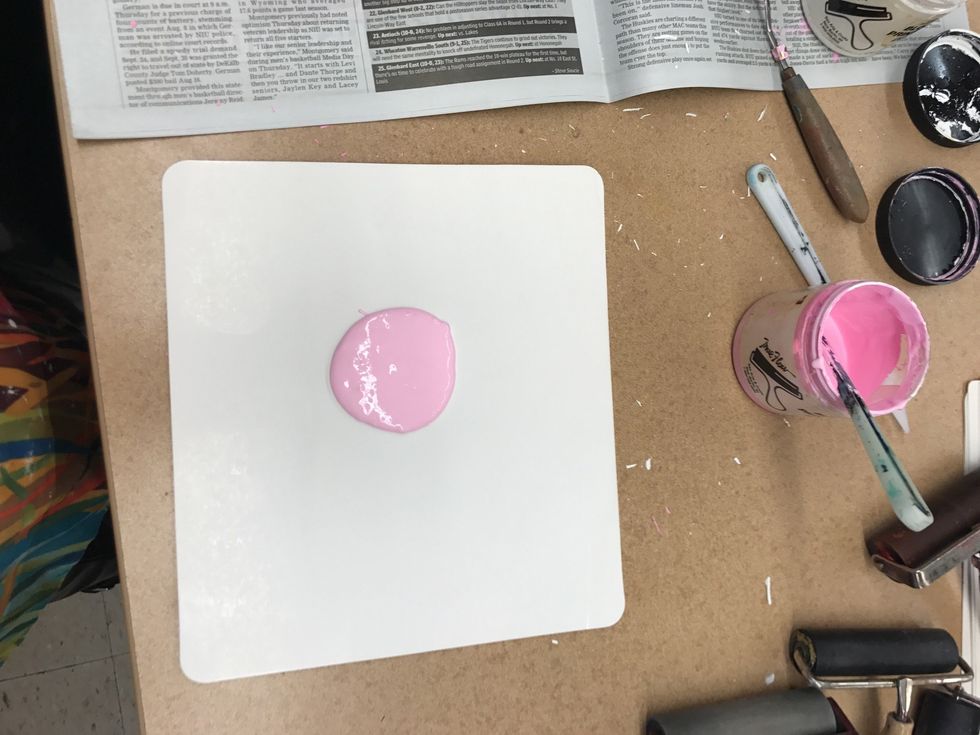 place the ink on a piece of paper or plastic.
Roll the Brayer in the ink, covering the entire roller with ink.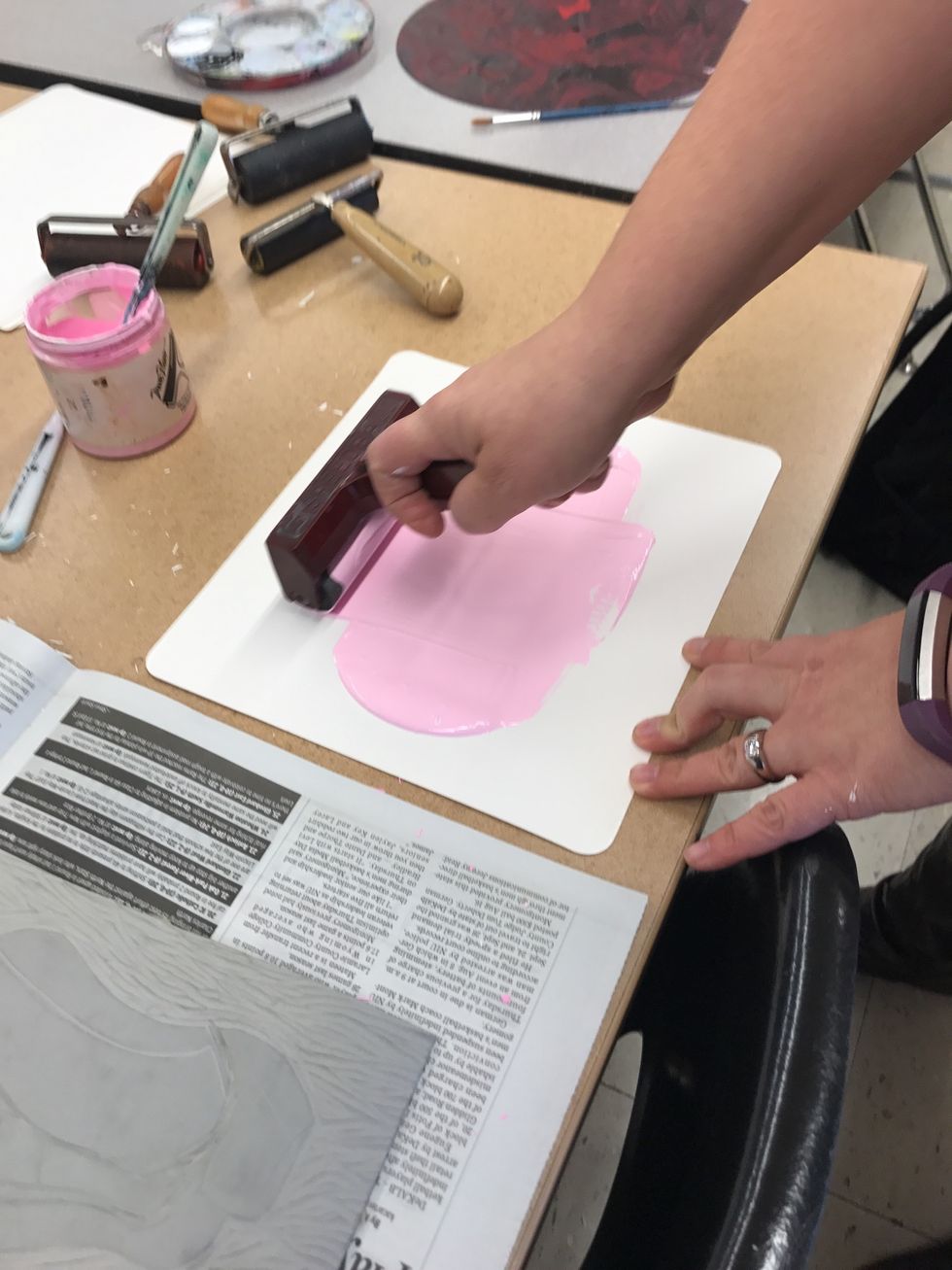 Roll it both directions.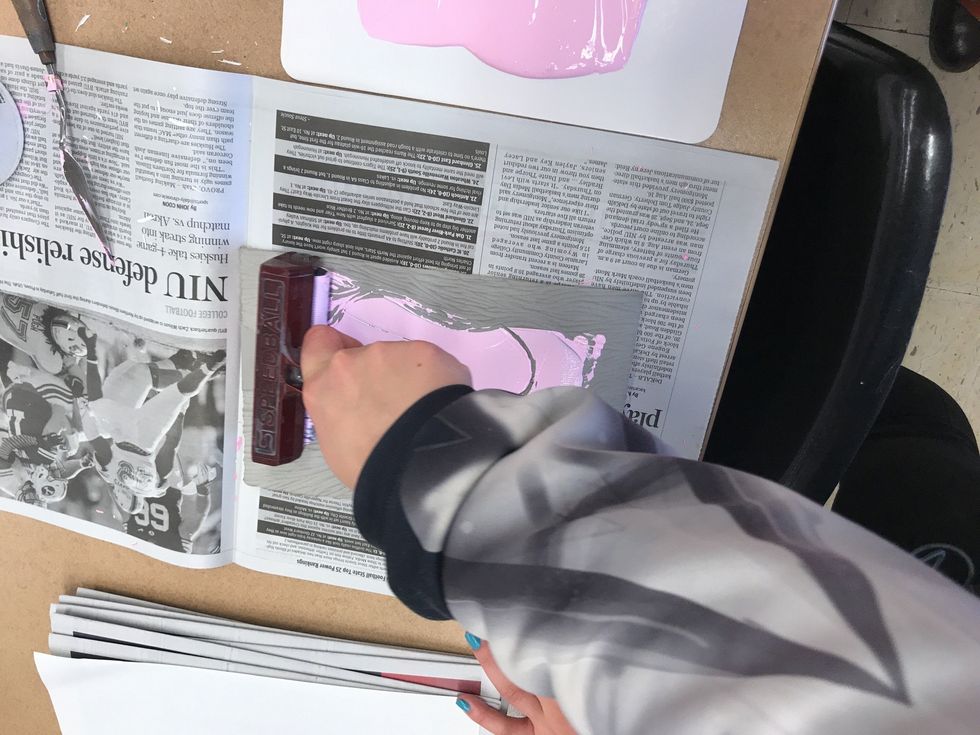 Roll the ink onto the lino
Rolling it both directions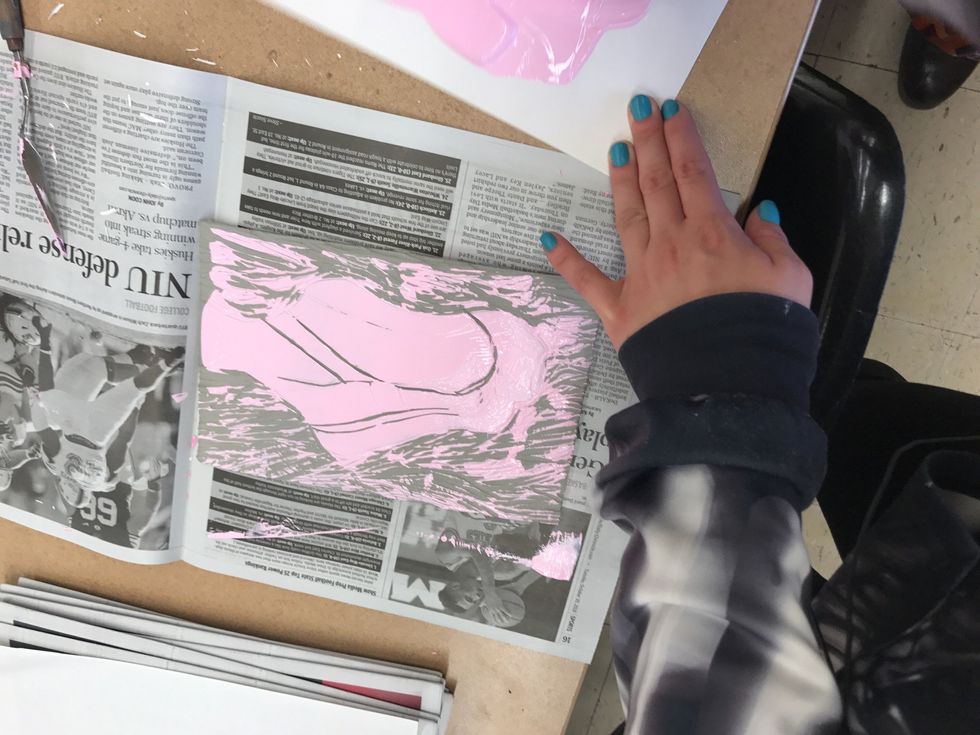 Fill the entire lino with ink.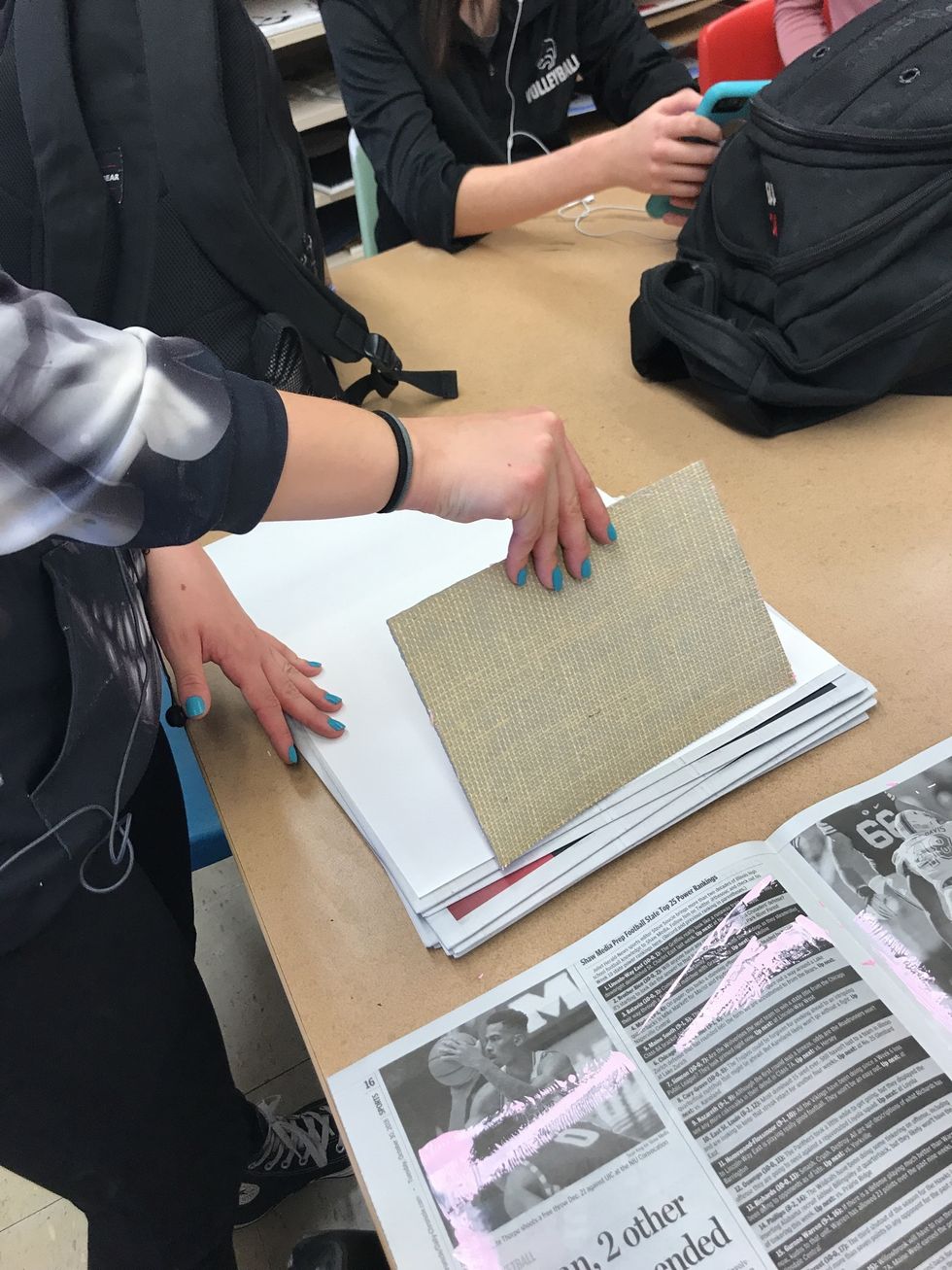 Flip the lino onto the paper, on top of the newspaper.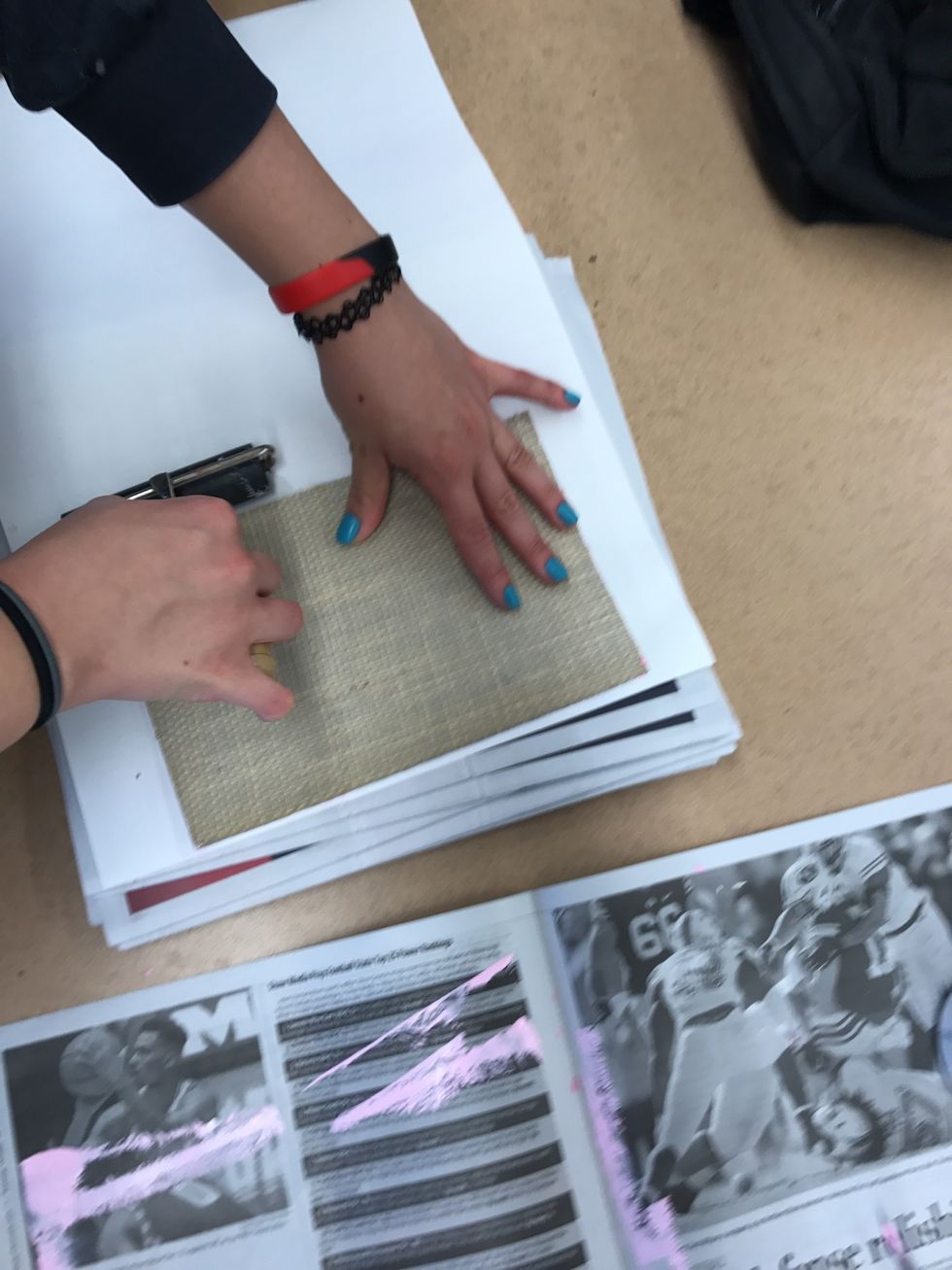 Using a dry Brayer roll on the back side of the lino. Roll both directions. You may also use a spoon and rub in a circular motion.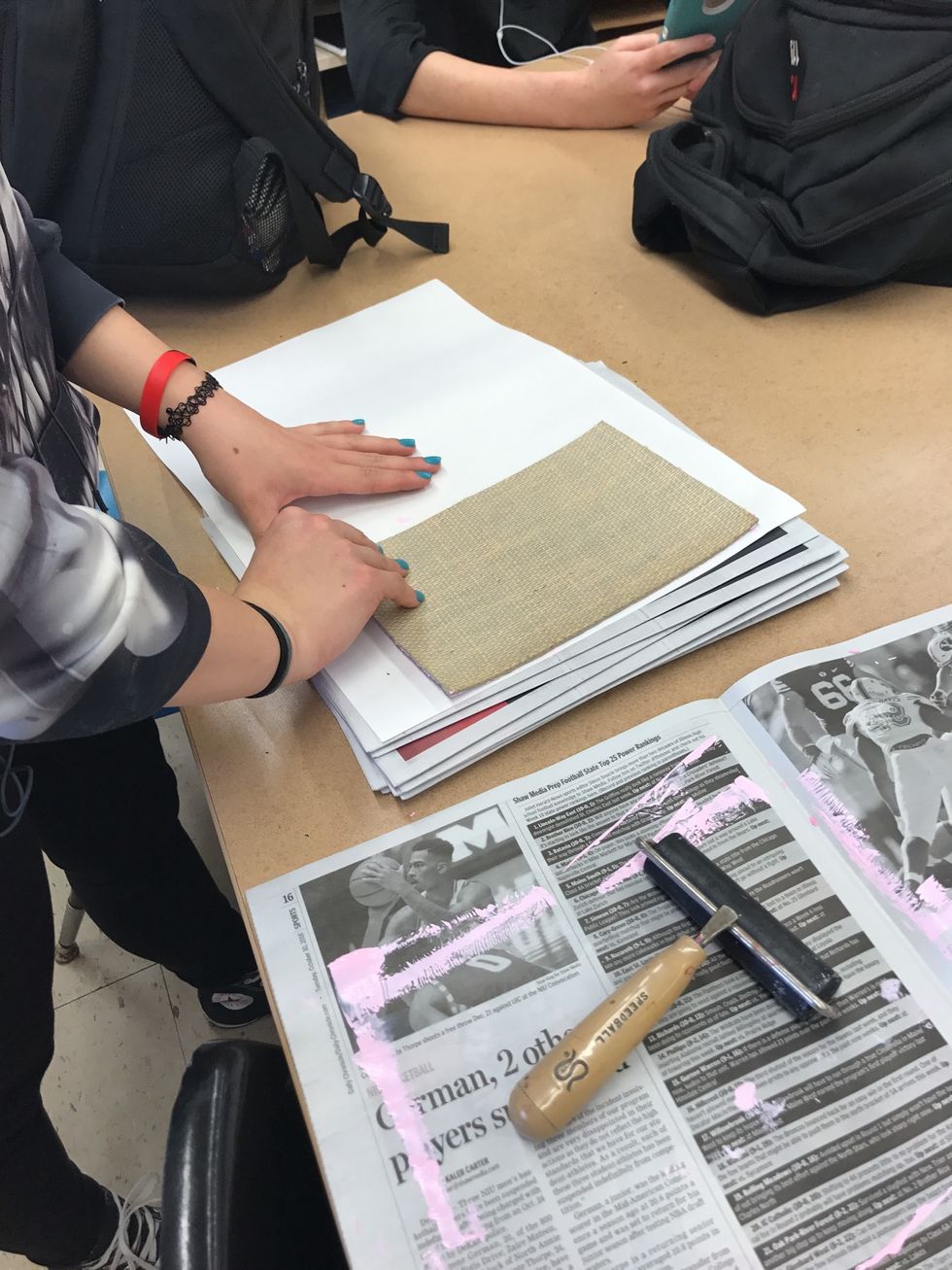 Slowly peel back the Lino to reveal your print.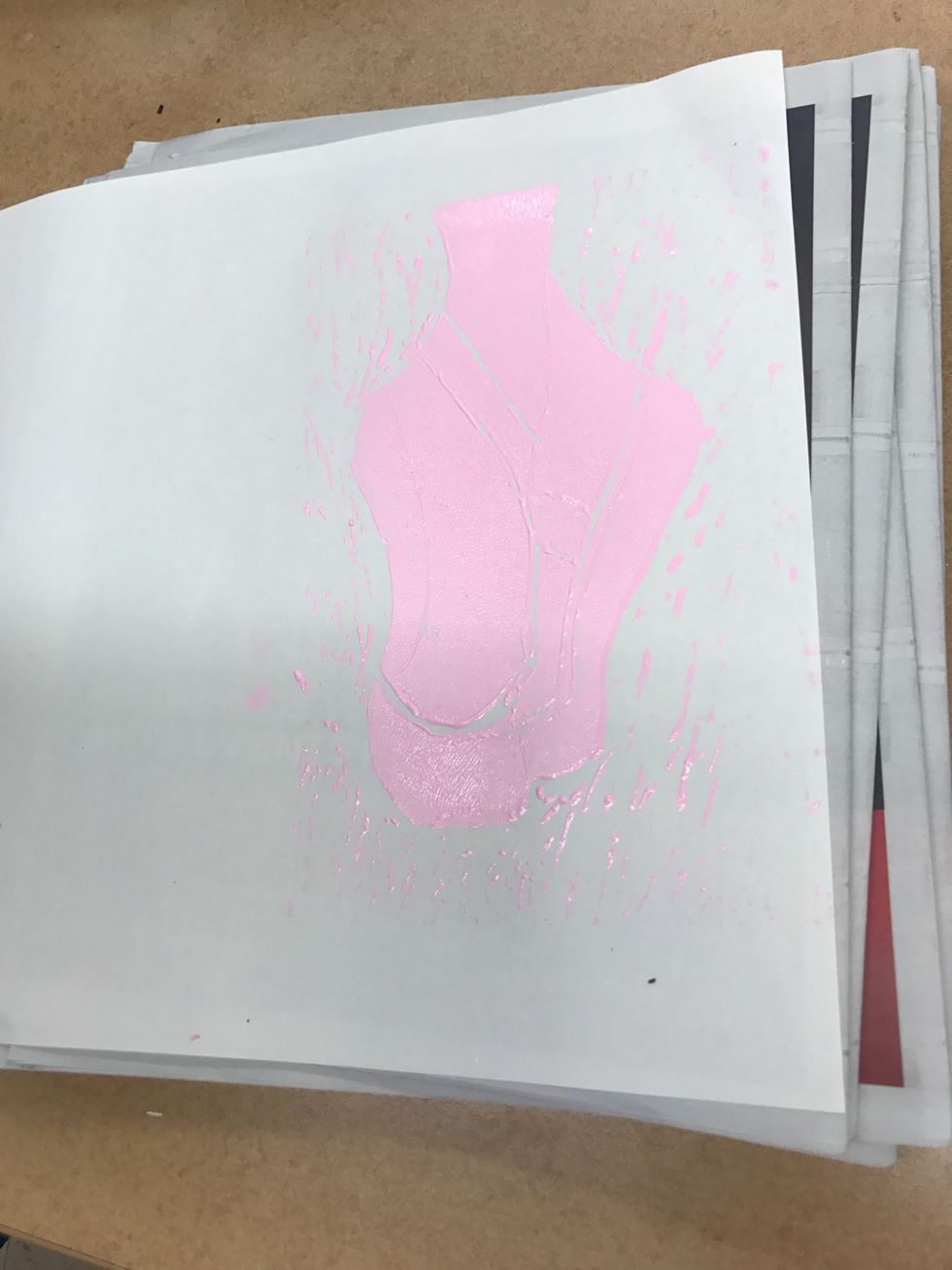 Evaluate your print: Too much ink the lines will be filled in. This one has too much.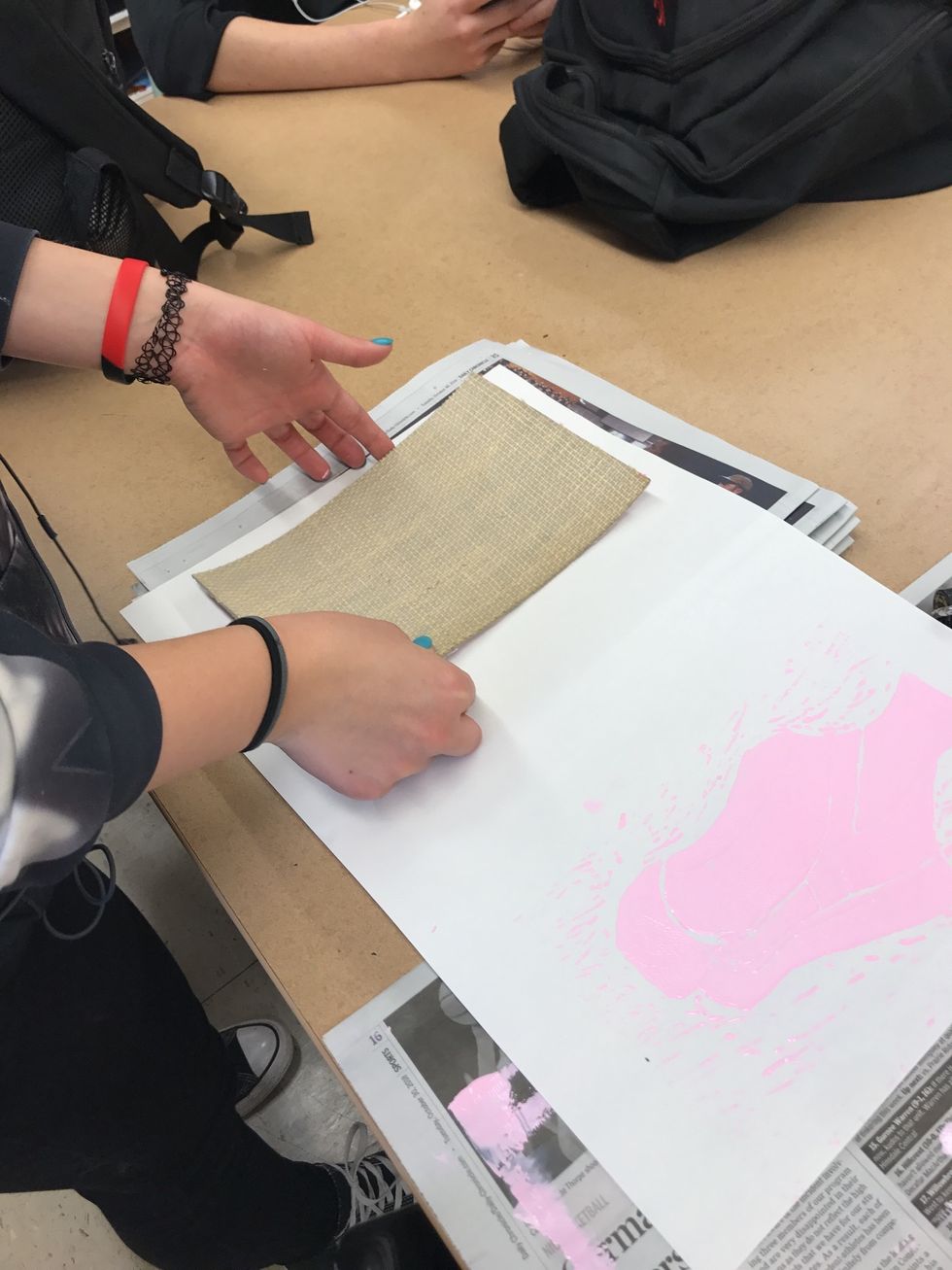 I always suggest trying again if you have too much ink.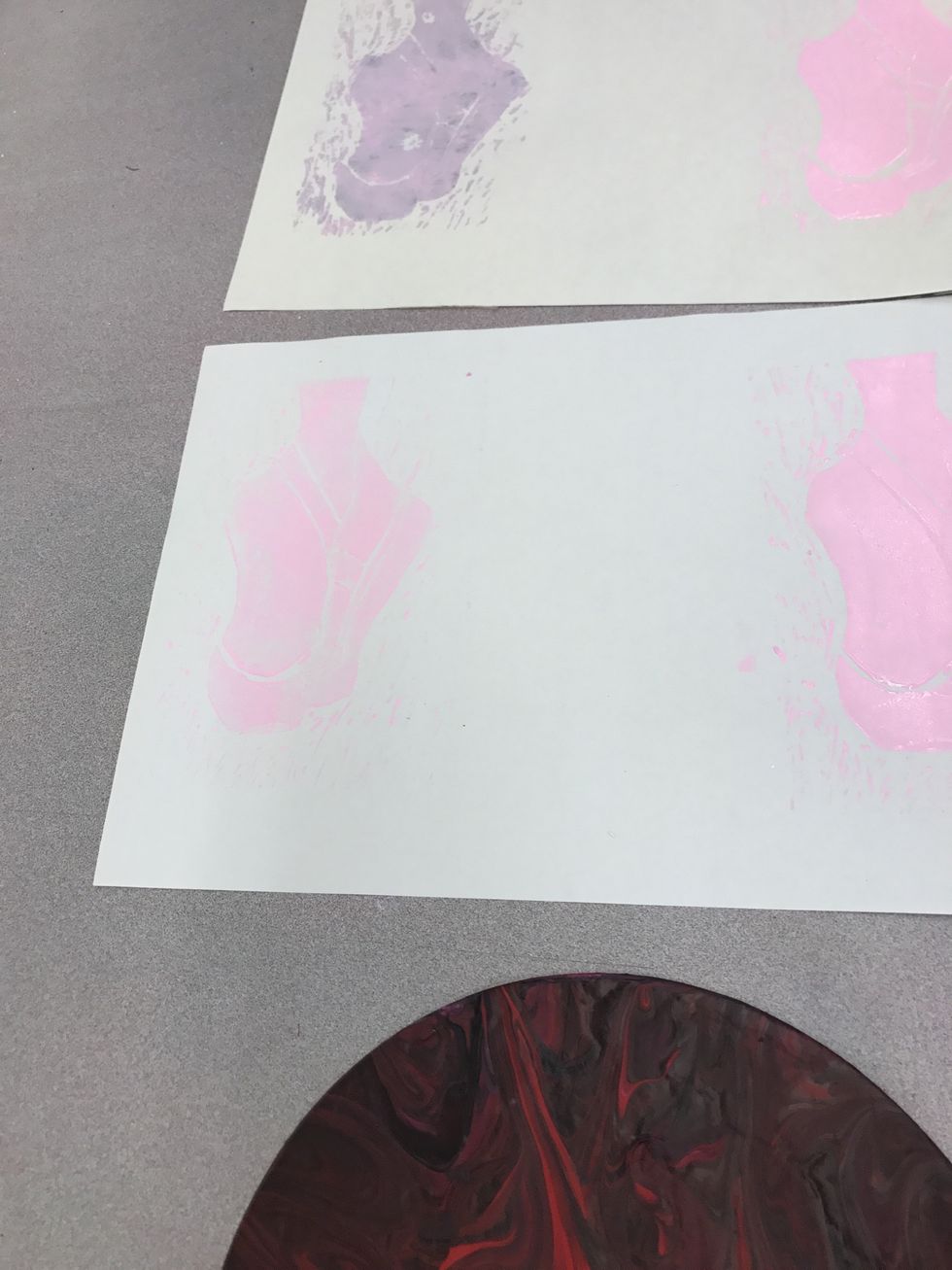 Too little ink will have a lot of white showing. You usually have to do several prints to get the best print.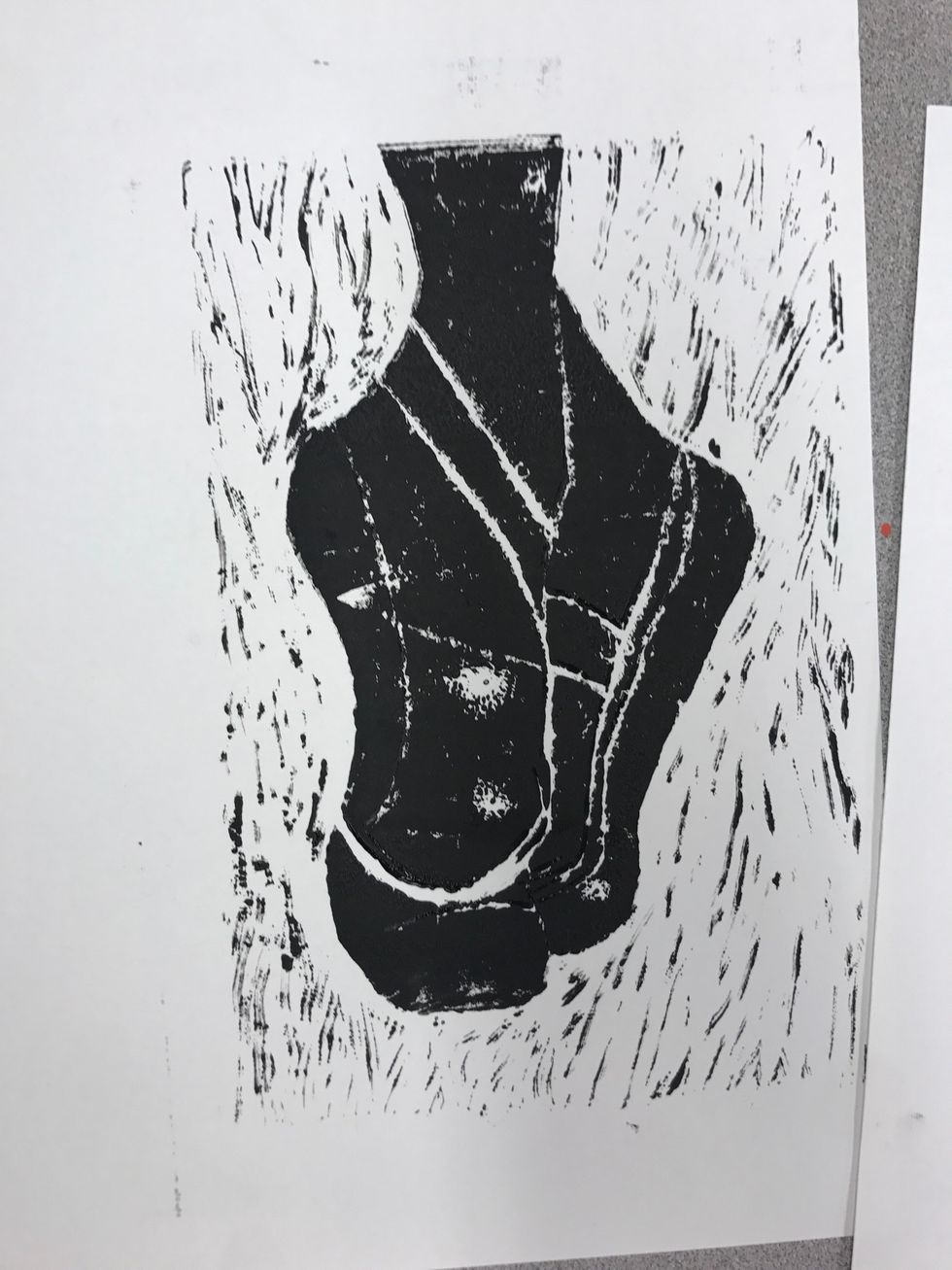 Pretty good print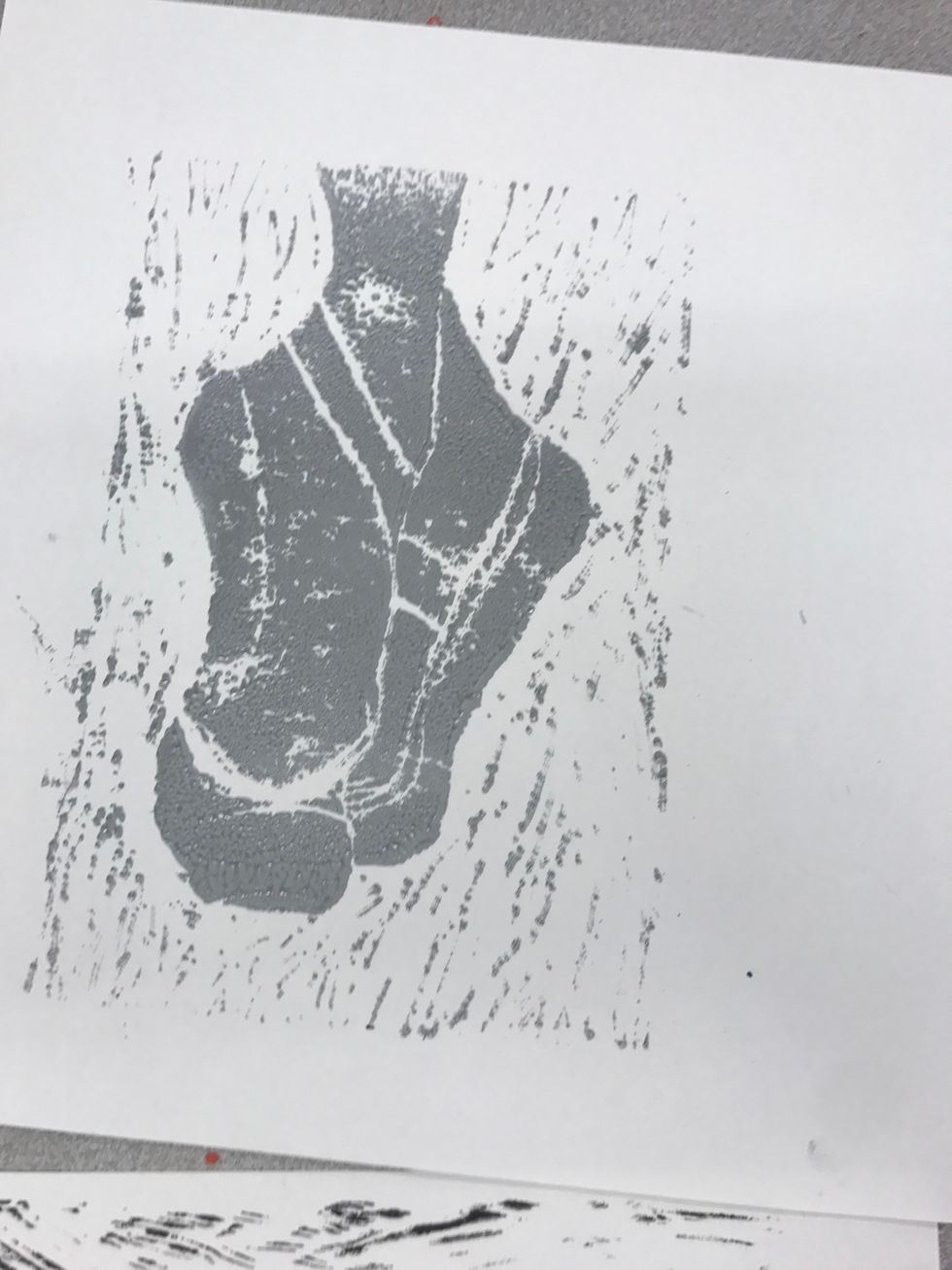 Silver print
Generally I cut out my best prints and mount to a backing.
Brayer
Block printing ink
Newspaper
Linoleum
Cutting tools