Create a Layout With the Swirlydoos Oct 2016 Kit
15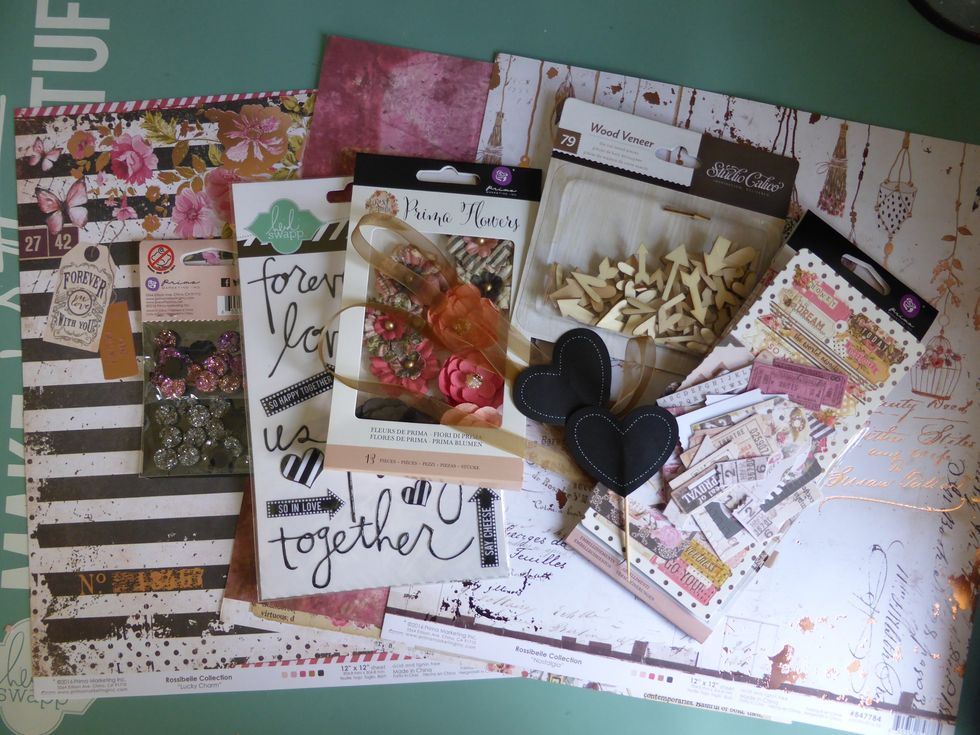 I am using materials from the Swirlydoos October 2016 main Kit
Take the Prima Rossibelle Papers from the kit (Nostalgia, Lucky Charm & Sweet Souvenirs) to create the background. I adhered the papers to a piece of cardstock (any colour)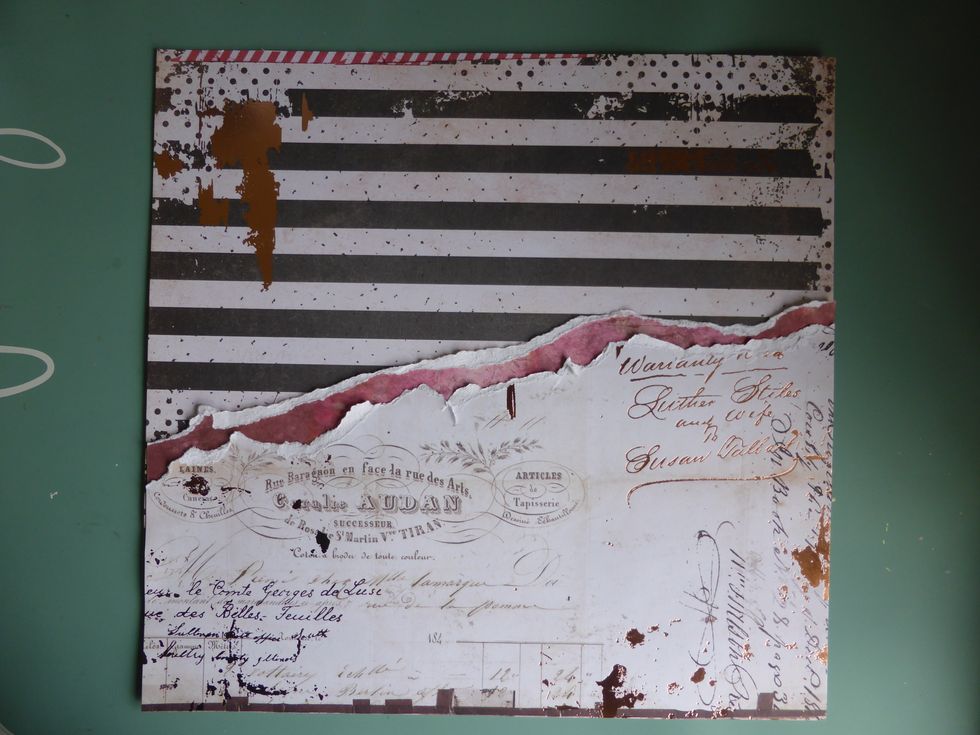 Here is how I layered the papers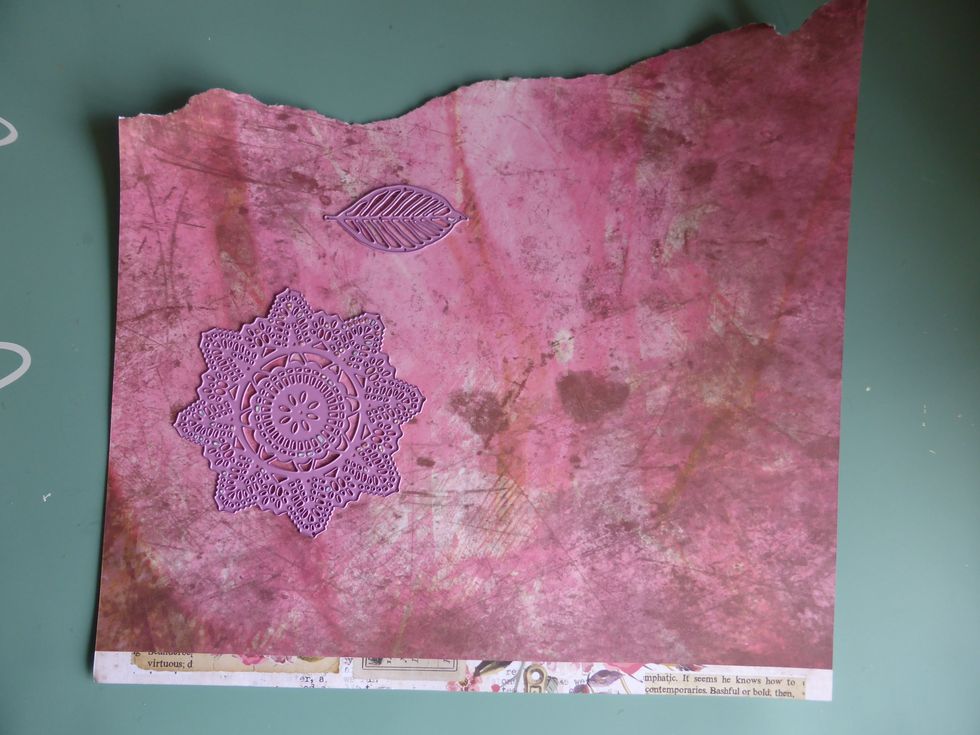 Take the left over piece of the Sweet Souvenirs paper and die cut 2 doily shapes and 8 leaves. I used Prima Dies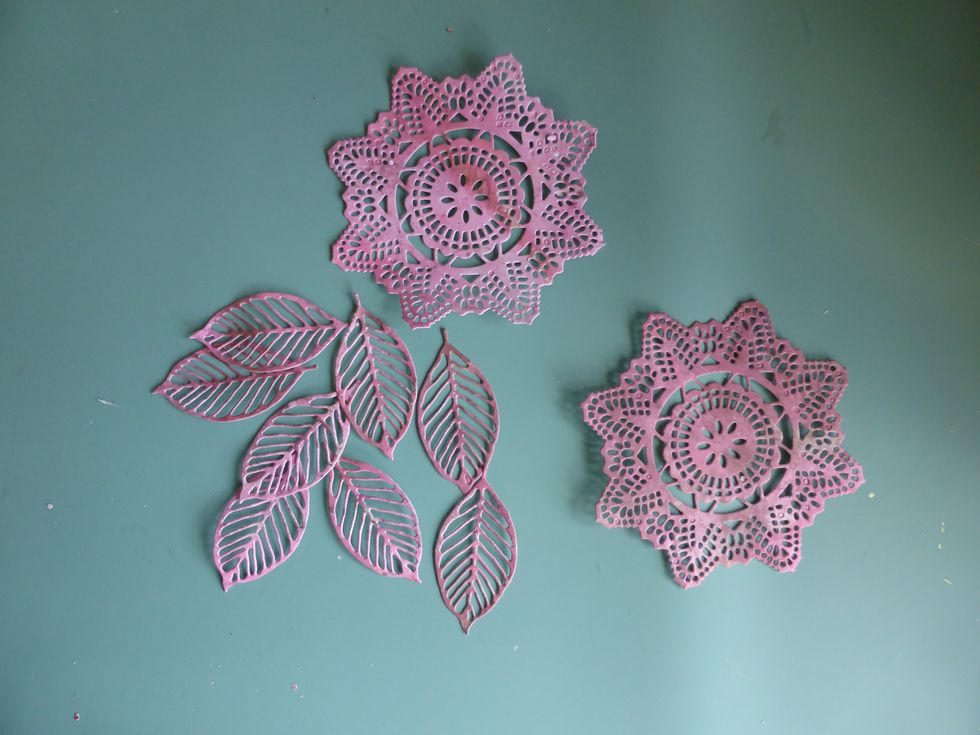 My die cuts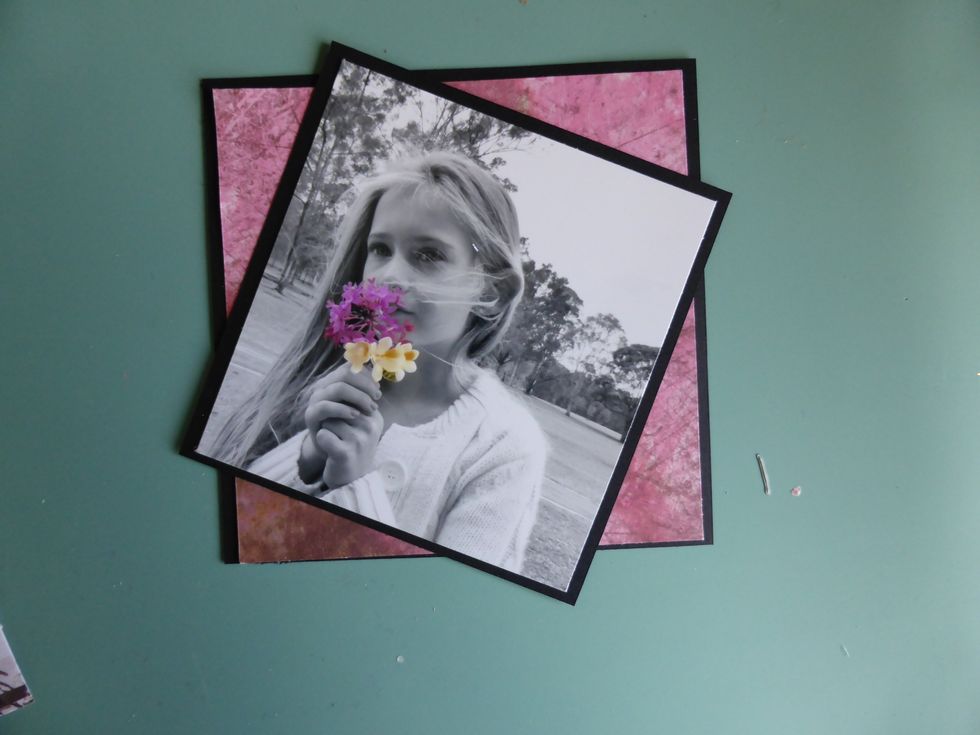 Back a 4x4 photo onto black cardstock, and layer this on an angle onto a square of Sweet Souvenirs paper also framed with black cardstock. .
Add cardboard under your photo to give the layout more dimension.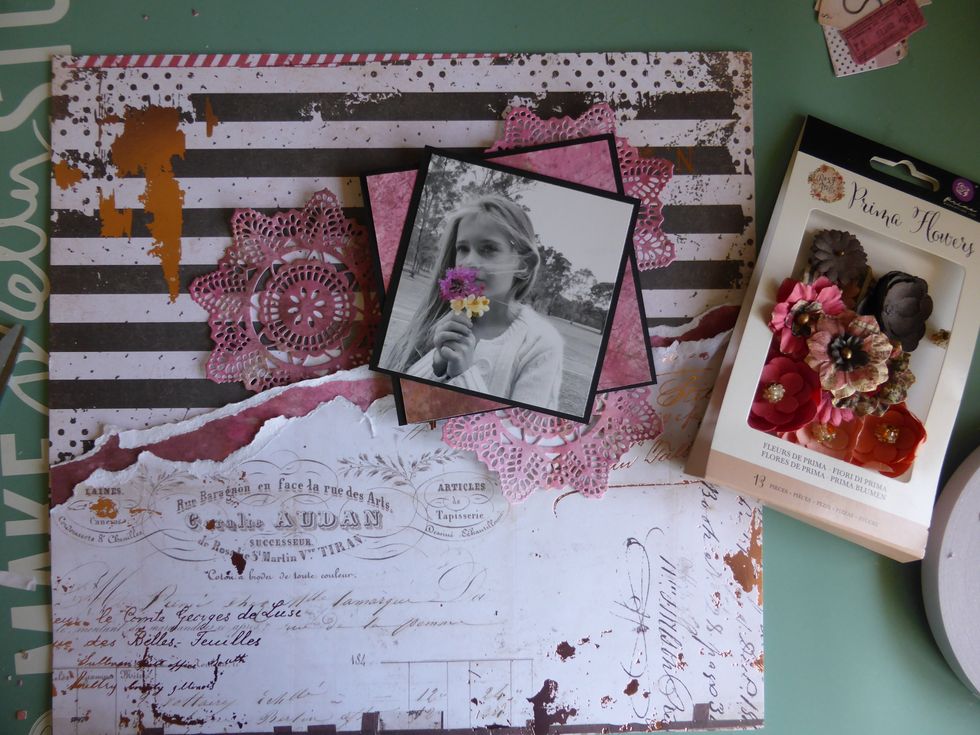 Place the photo onto the layout and arrange the doily's around it. I left one doily whole and cut the second on in half.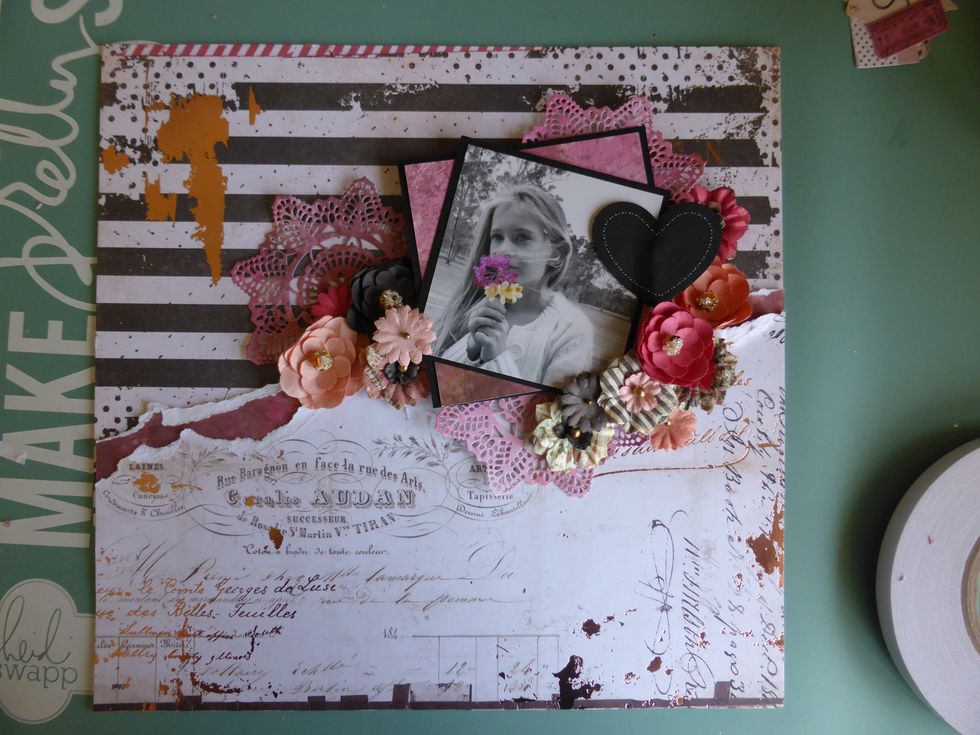 Next I used the whole pack of Prima Rossibelle flowers from the kit to start my embellishing. Plus I added the black heart pin from the kit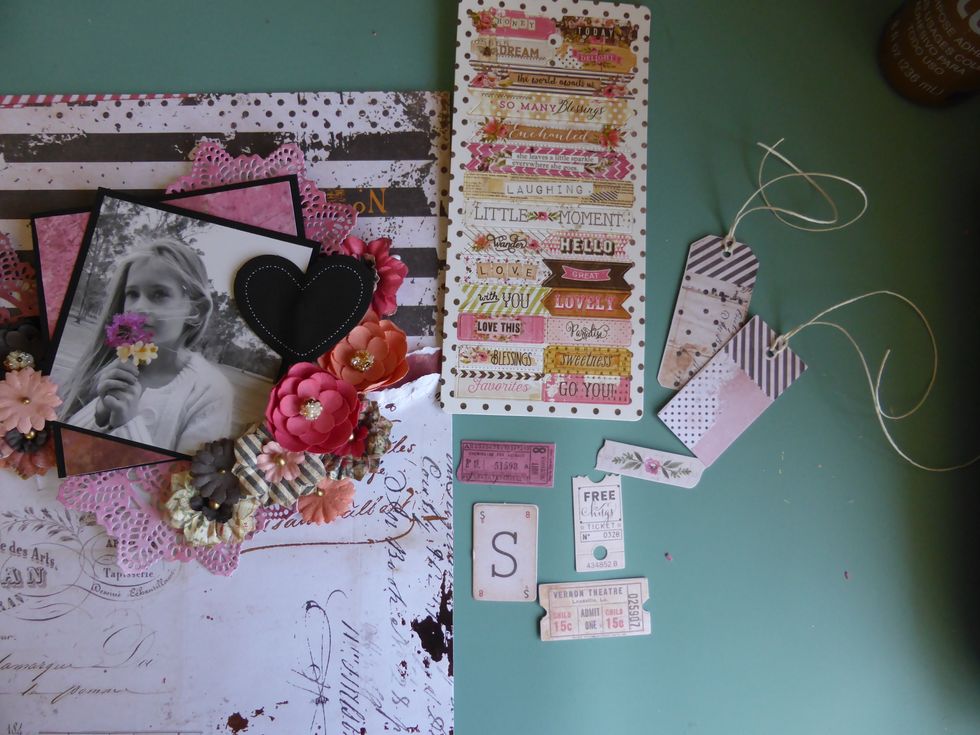 I added some Rossibelle ephemera pieces from the kit. On the tag ephemera pieces I added some twine.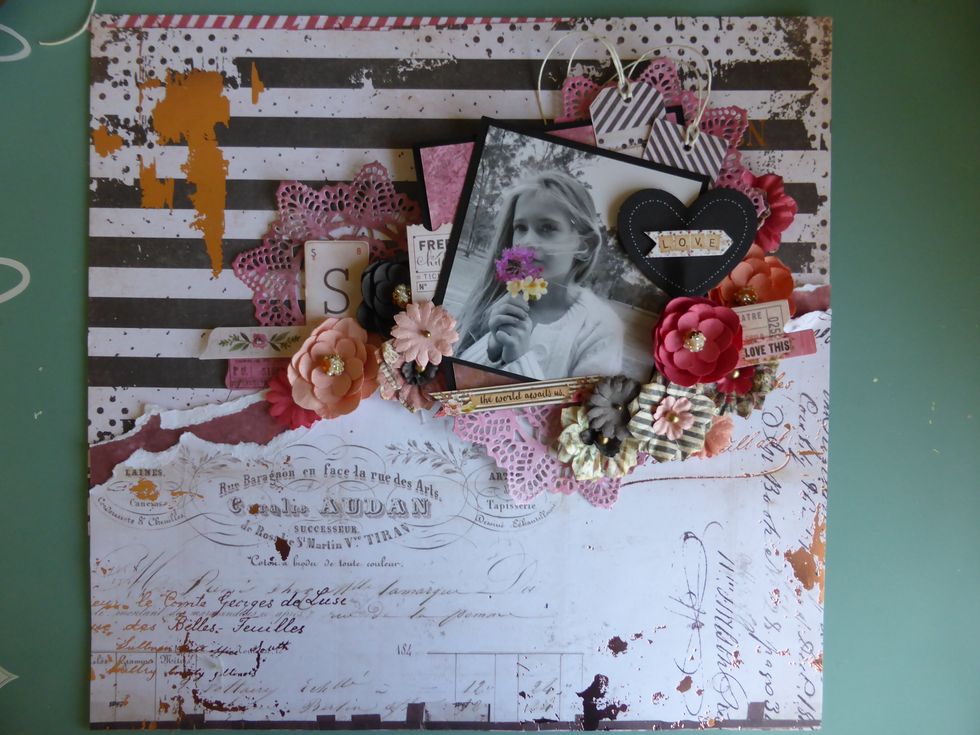 Here is what it looked like with the ephemera added.
Next I added in the die cut leaves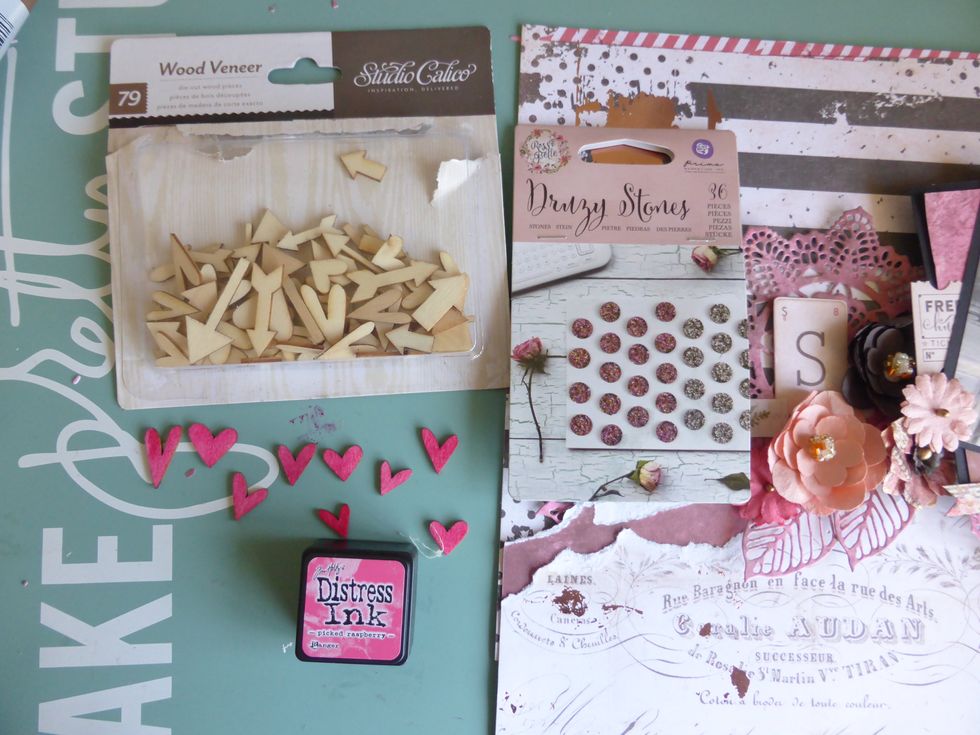 I coloured the Studio Calico wood heart pieces with Distress ink in Pickled Raspberry and added them along with the Rossibelle Druzy Stones.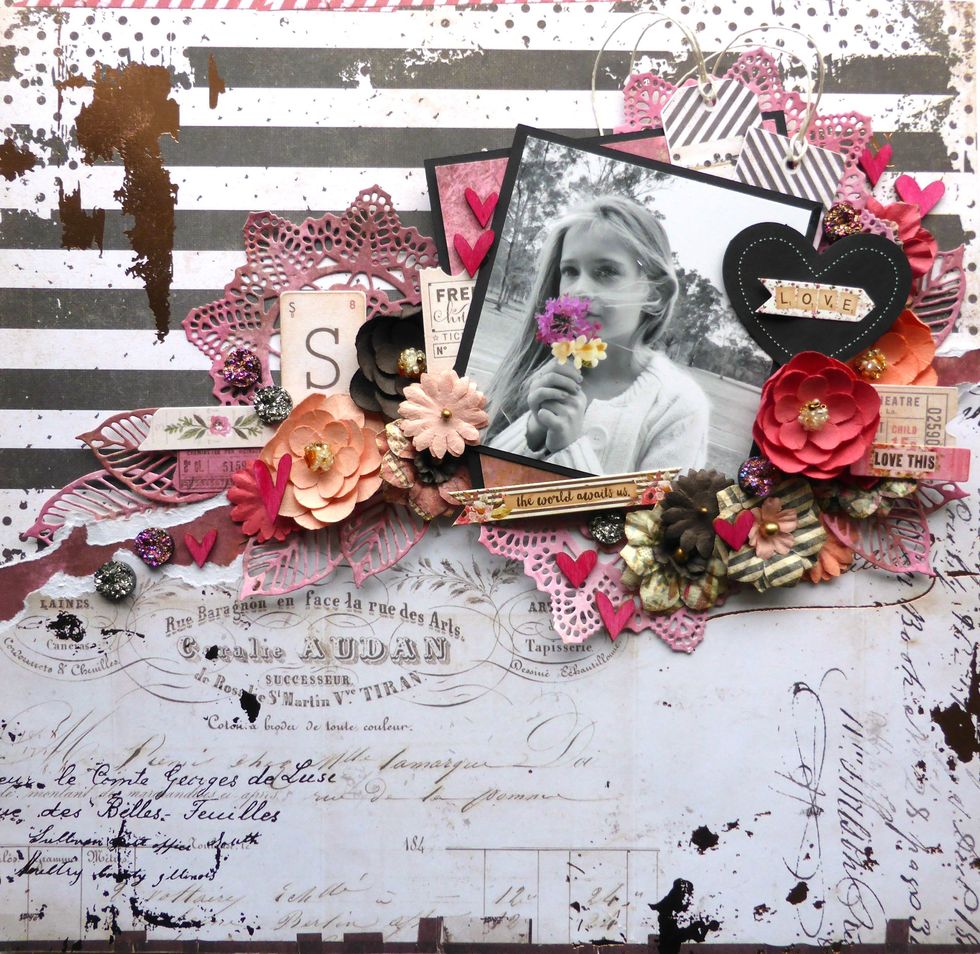 This is what my finished layout looks like. Its very easy to make :) so I hope you try it yourself
1.0 Swirlydoos October 2016 Main Kit
1.0 Doily Die
1.0 Leaf Die
1.0 Black Cardstock
1.0 Pink Ink