Create a Layout With the July 2016 Main Kit
30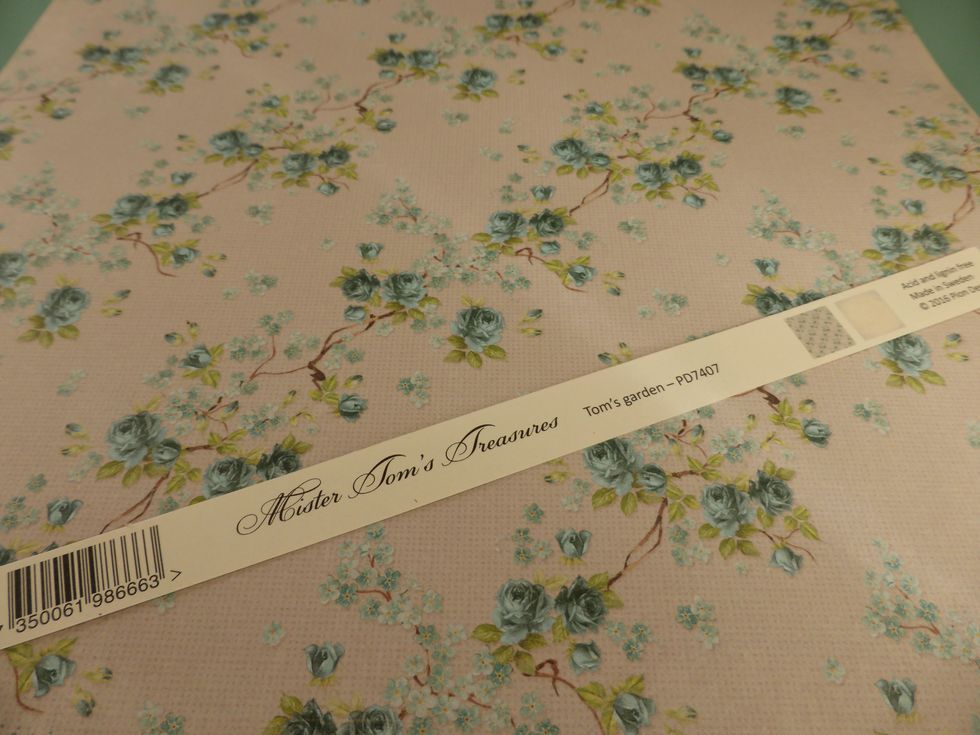 Start with the Pion Mister Tom's Treasures - Tom's Garden paper as the background
Cut 3 and a half book images from the Kaisercraft Story Book Paper - Books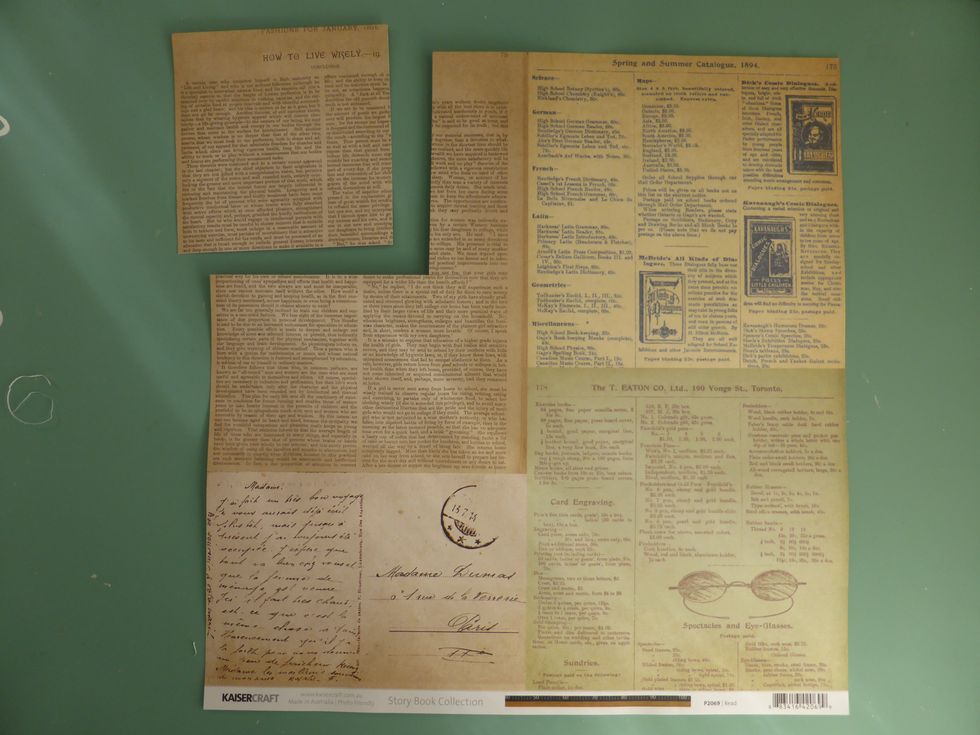 Cut a square from the Kaisercraft Story Book Paper - Read. This is to back the photo, I'm using a 4x4 inch photo on this layout
Cut some strips of the Pion Mister Tom's Treasures Paper - Borders.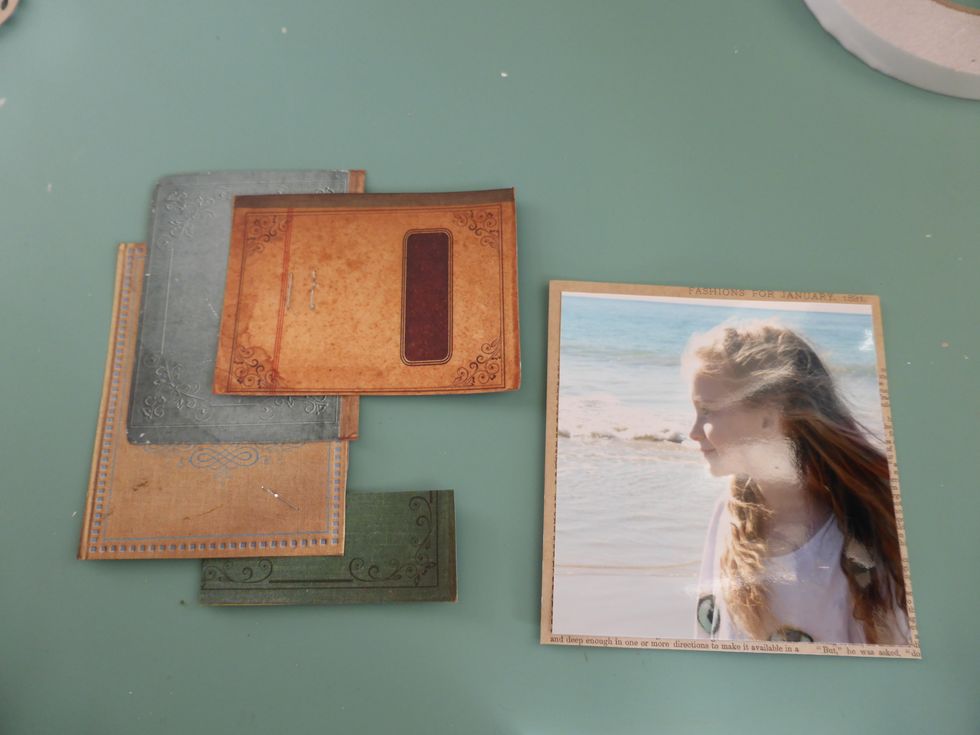 Attach your photo to the Read paper square. Then arrange the book images to go under your photo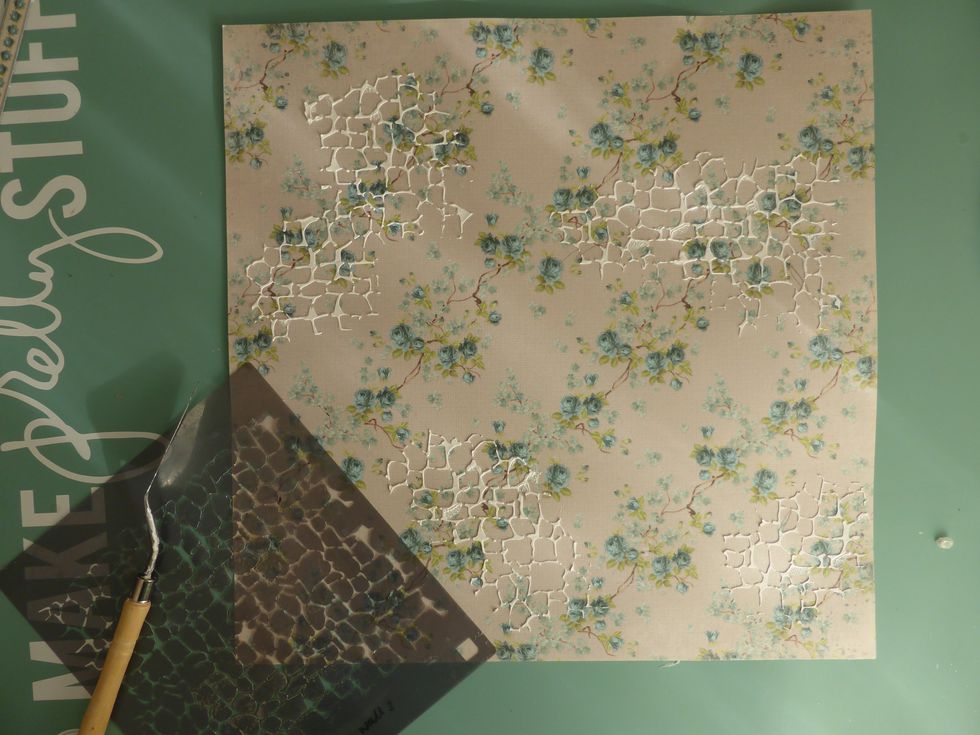 Use a stencil of your choice with some white texture paste to the background. I used a Prima Stone Wall stencil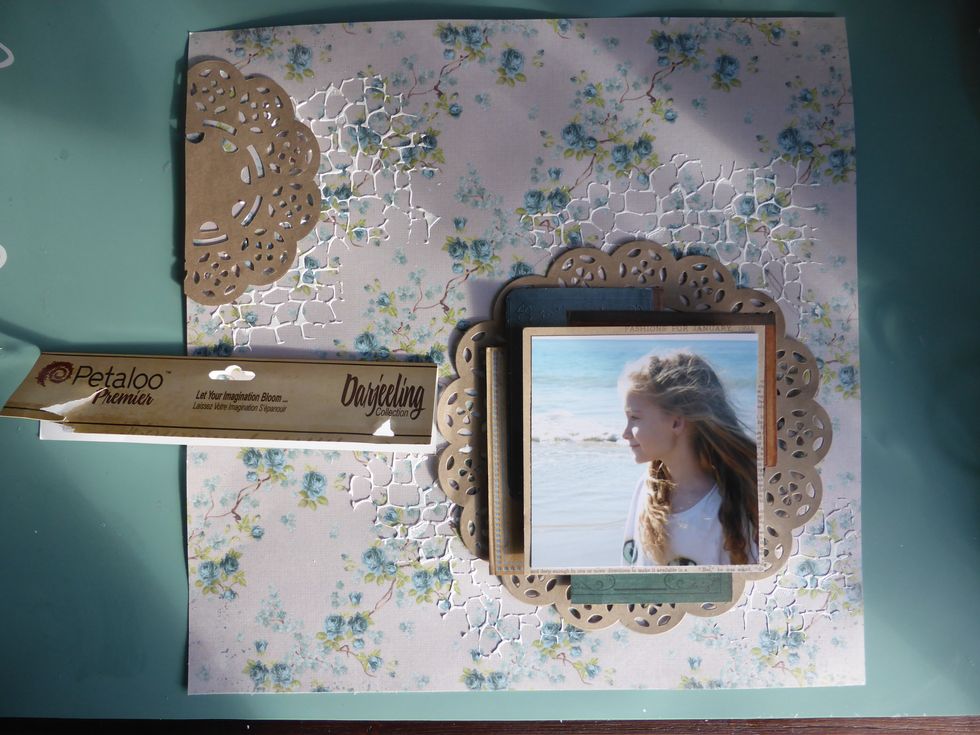 I attached my photo and papers to the paper along with 2 Petaloo Craft Doilies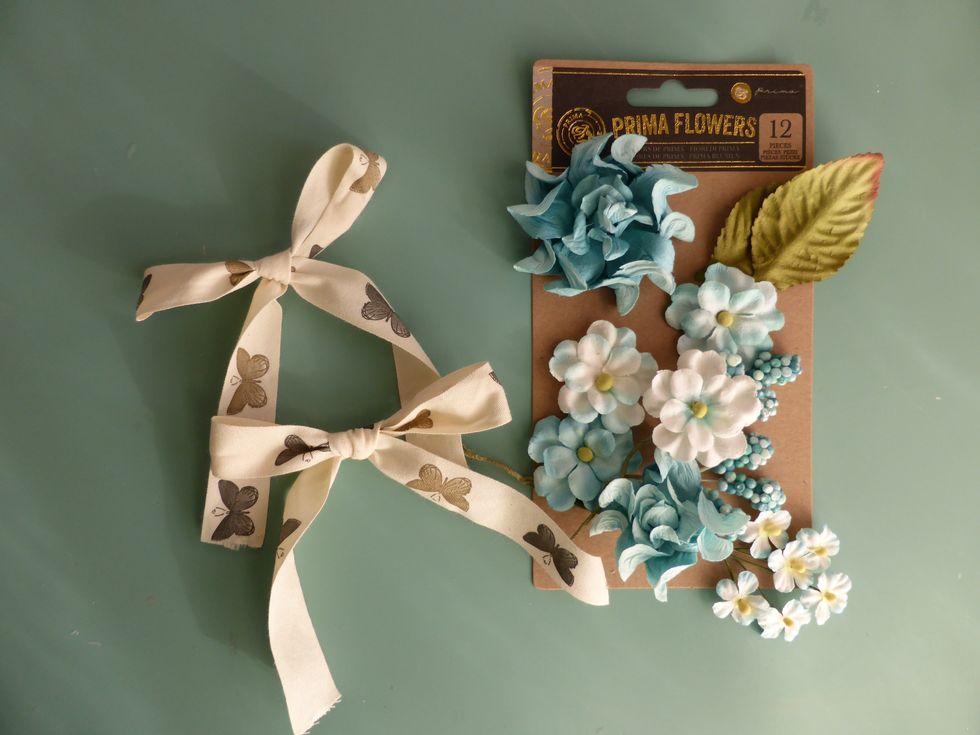 I have tied two bows from the butterfly ribbon. I am also using the Prima French Rivera Flowers on my page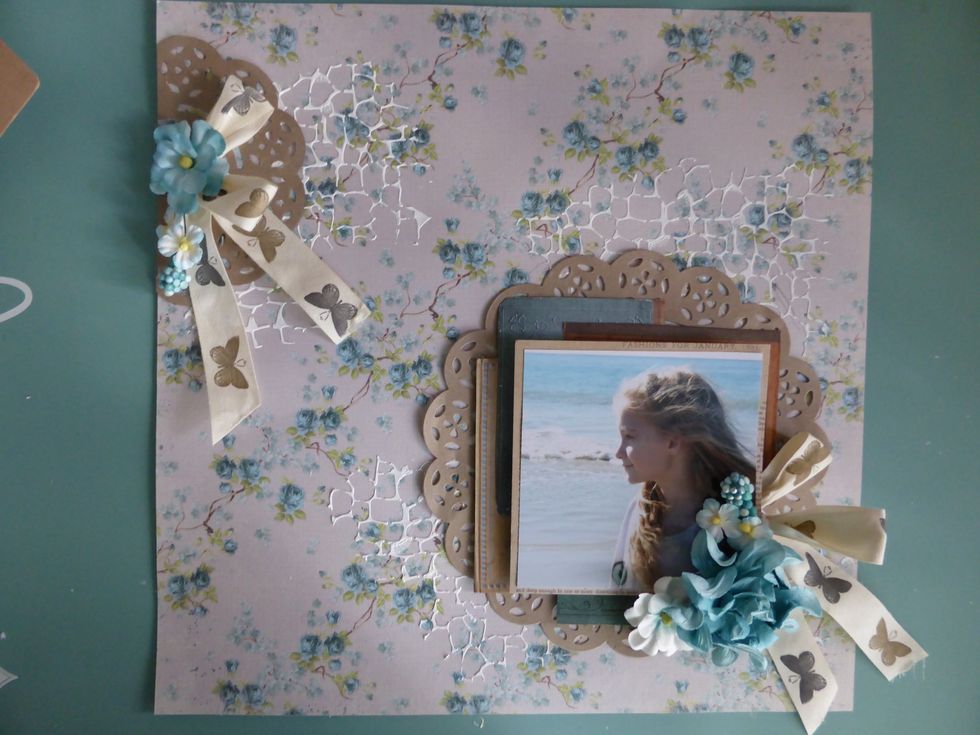 Attach the flowers and ribbon
Next I'm using the Kaisercraft Duchess Brads, along with the tag on the brad packet. Also I have some white flowers from my stash which I added brown distress ink to the edges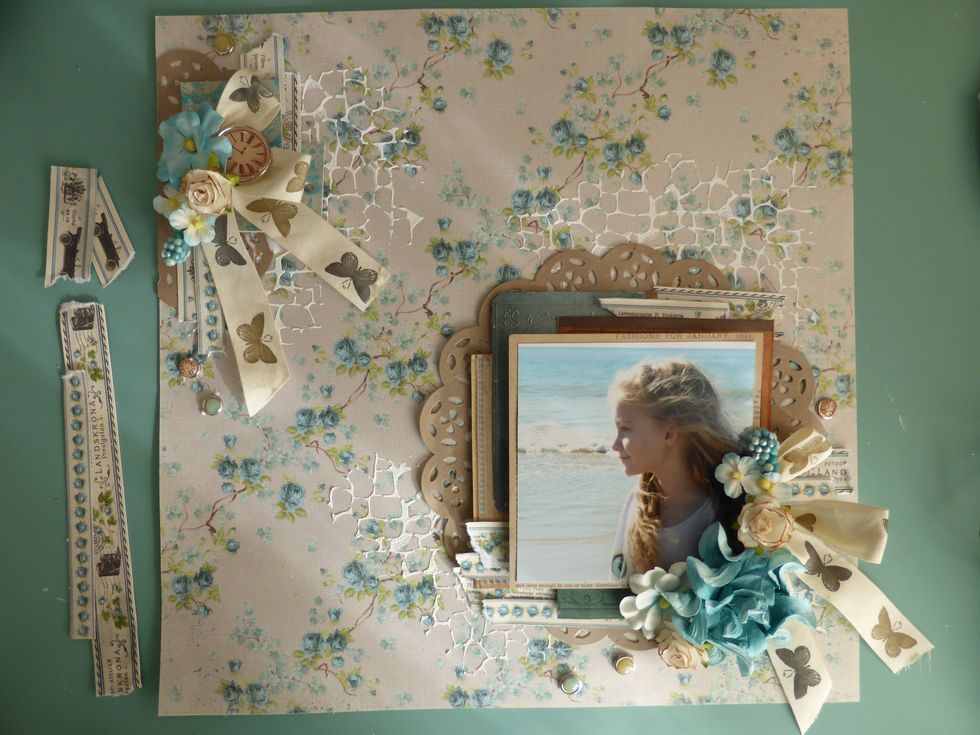 Attach these along with the boarder strips.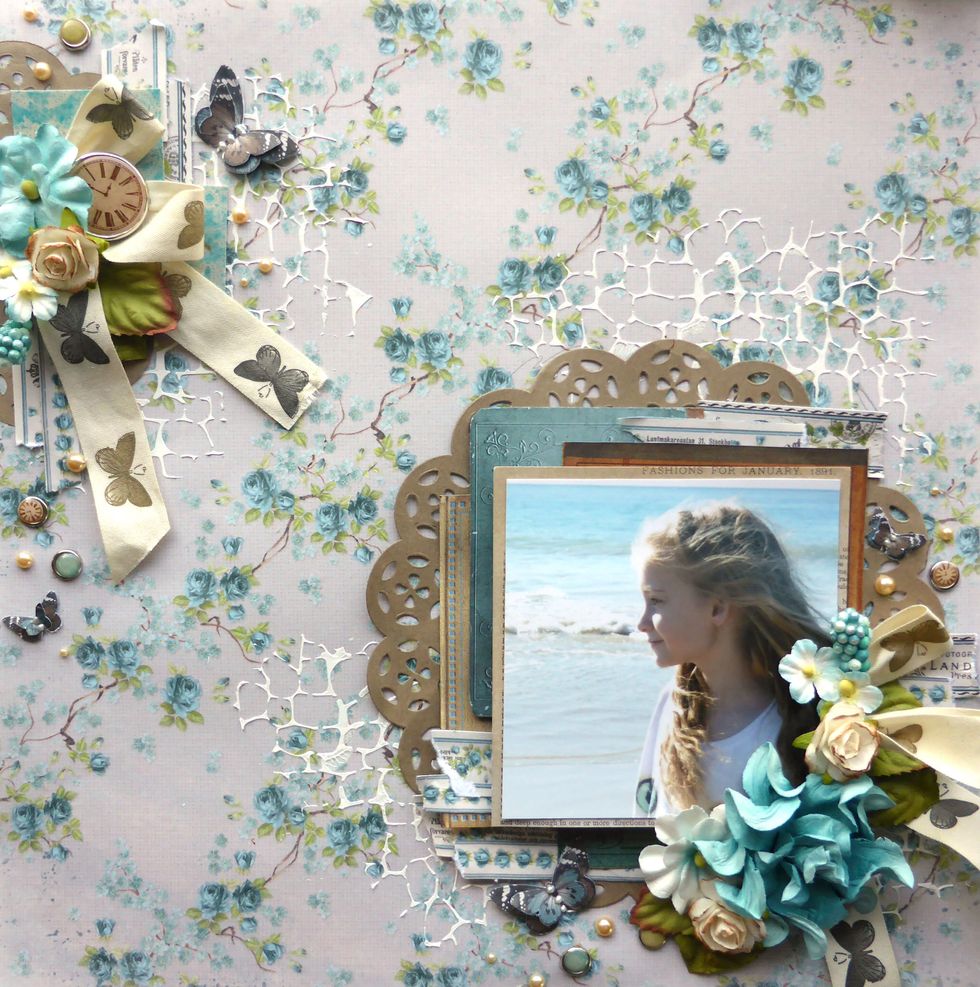 Add these to the layout along with some Kaisercraft Latte pearls and its all done
1.0 Swirlydoos July Main Kit
1.0 Brown Distress Ink
1.0 Stencil
1.0 White Texture Paste
3.0 White flowers