Create a Layout With Swirlydoos' "Sunshine" Kit
5
Select papers and embellishments from the kit that you'll need.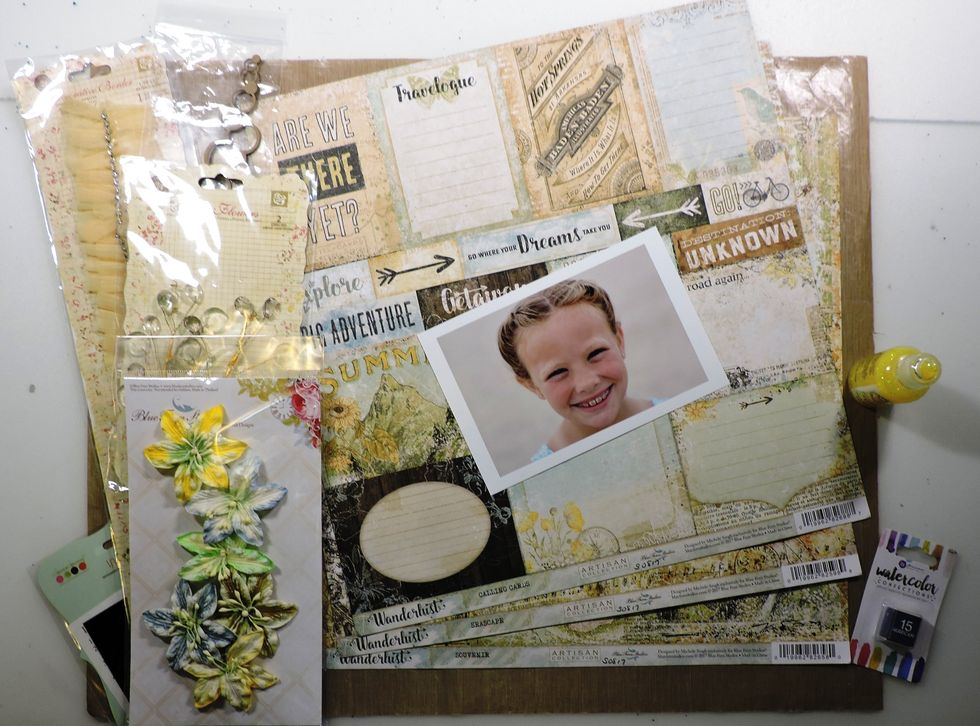 Cut an 8" square from the center of the Seascape paper and put aside.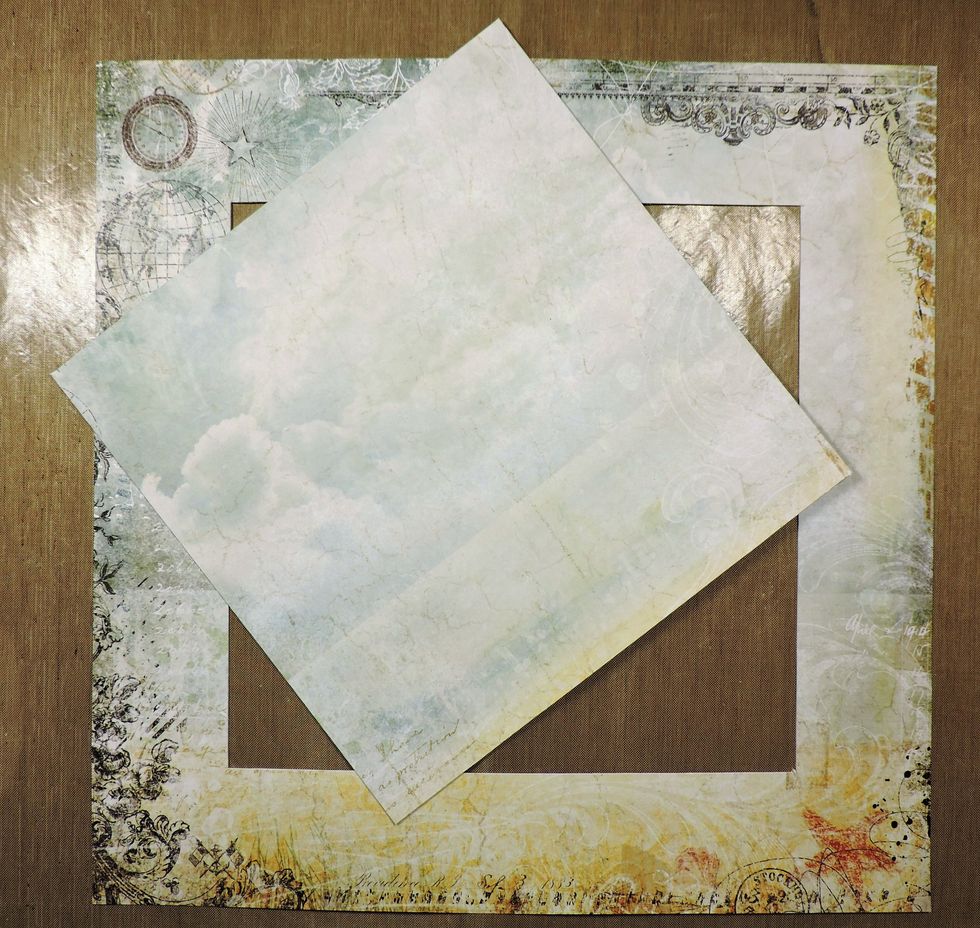 Trim 1/2" off each side of the Calling Cards paper, leaving an 11" square. Roughly distress all edges, tearing into the paper here and there. (We're going to use the "B" side of the paper.)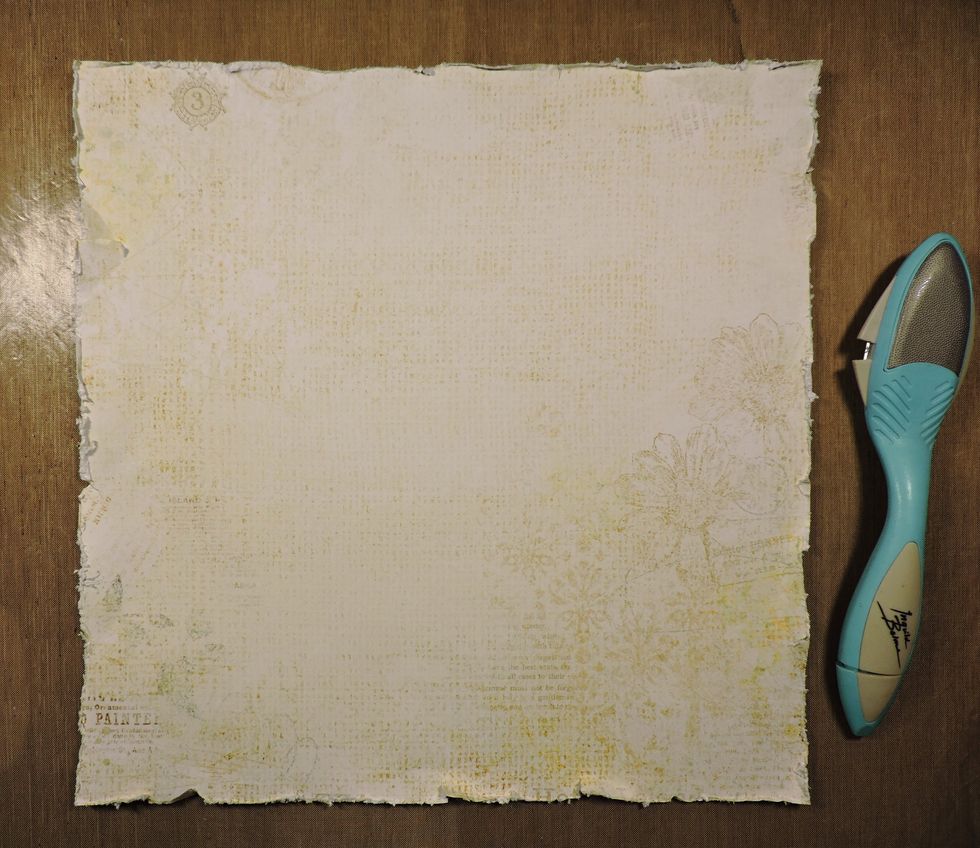 Following package directions, adhere the Iron-On near the bottom corner of the paper. (Be sure to use a thick heat-proof surface, as you'll need to let the hot iron sit for a few seconds.)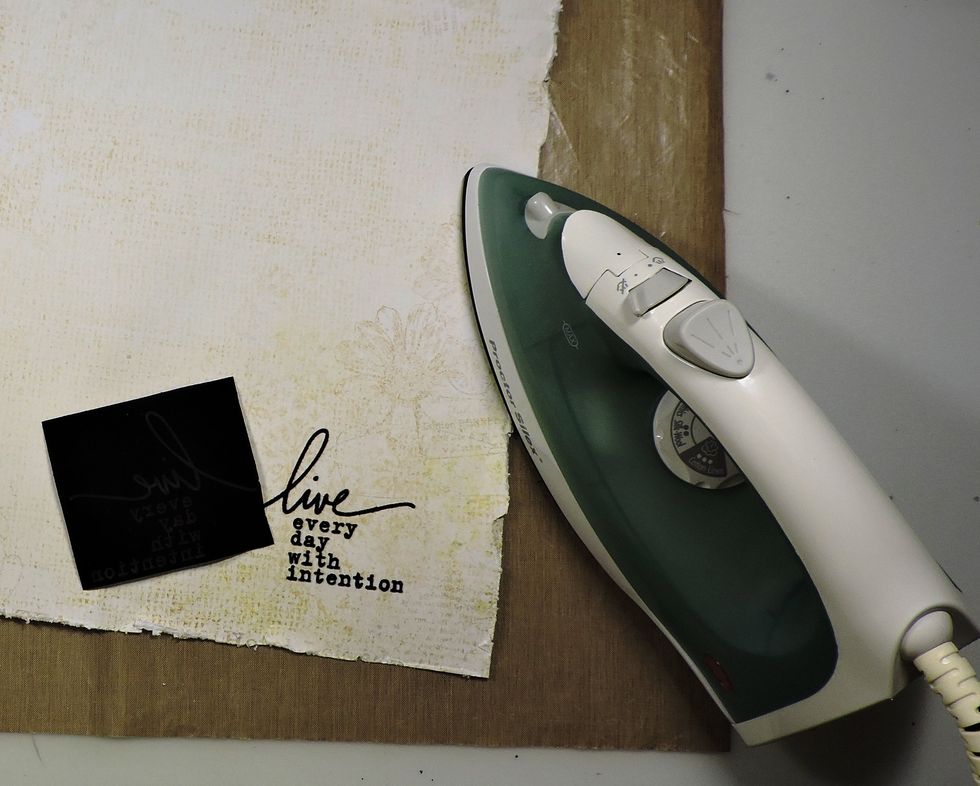 Adhere the paper to the hollowed-out base, roughing up the edges a little more.
Ink the edges of the photo and attach to a bit of packaging. This will give it a bit of dimension.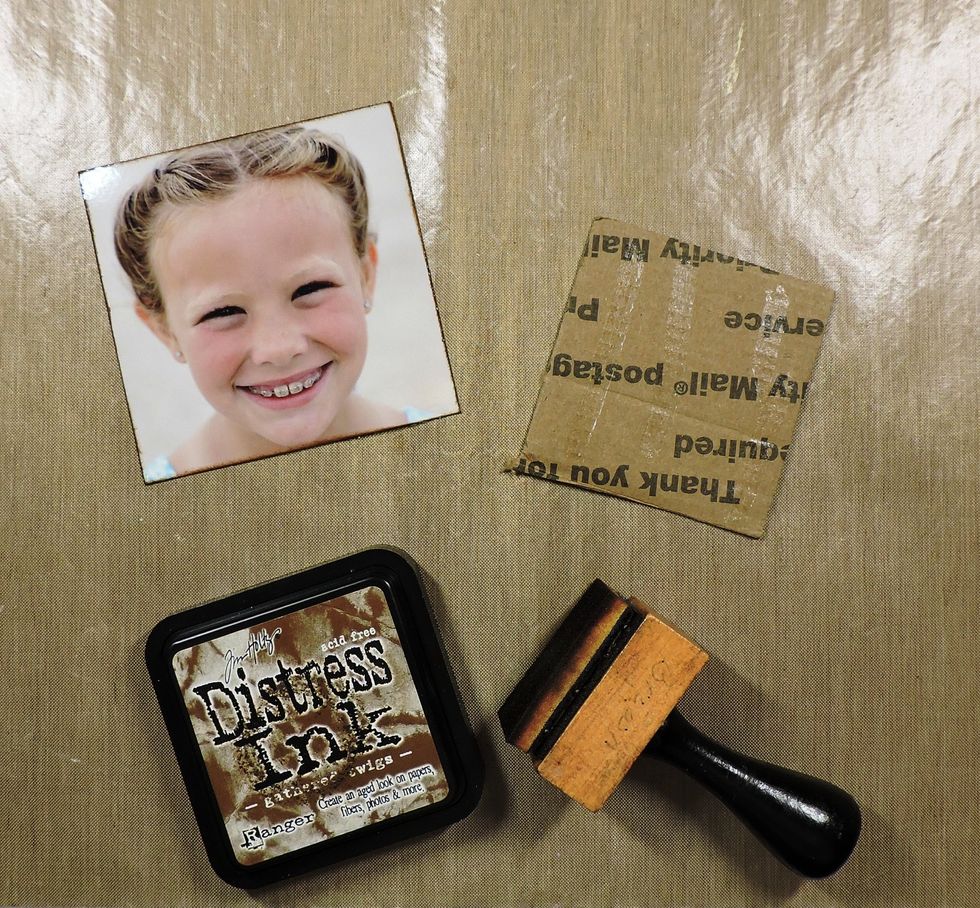 Cut the 8" square into smaller pieces, fussy cutting the seagull poster. Lightly distress all of the edges.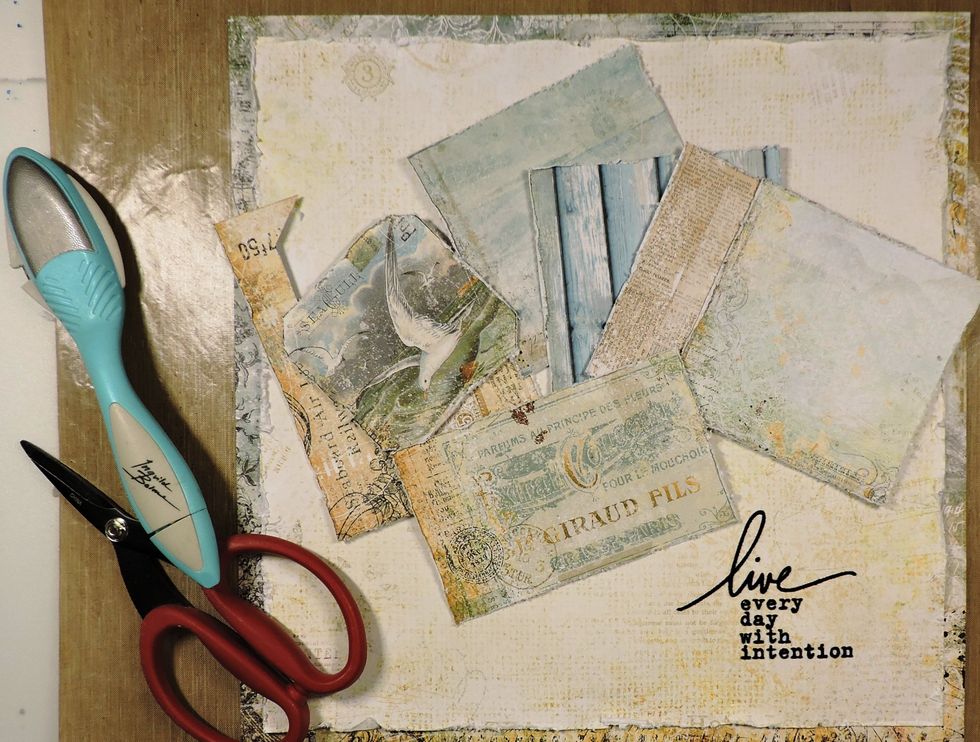 Select one of the pieces to mat your photo.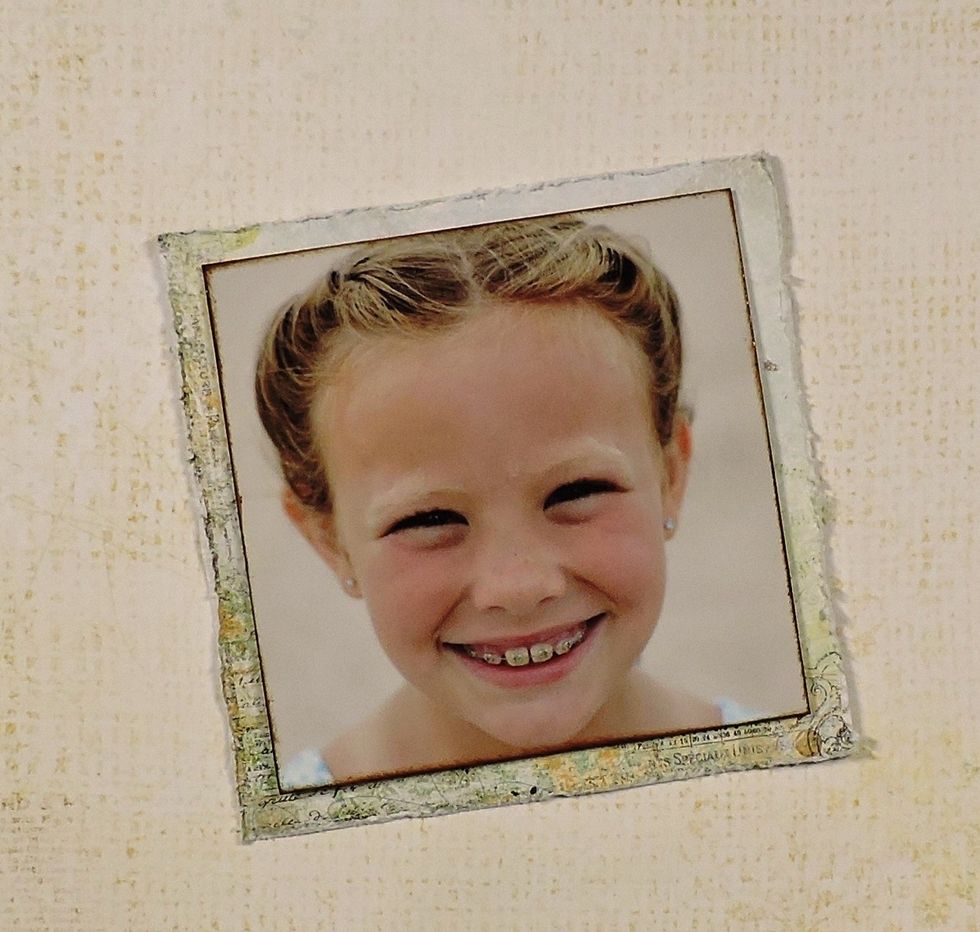 Arrange the other pieces until you get the look you desire. Once you're satisfied, staple them together to hold them in place.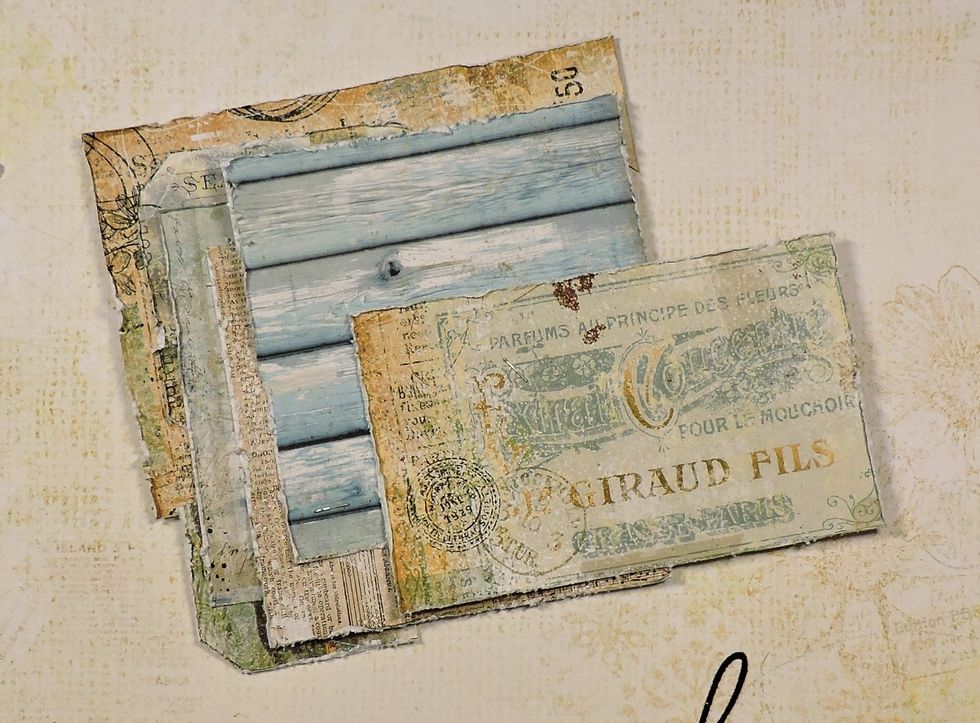 Cut the packaging from the Iron On into pieces and distress the edges. Adhere them to the opposite corners of your papers. Add your matted photo.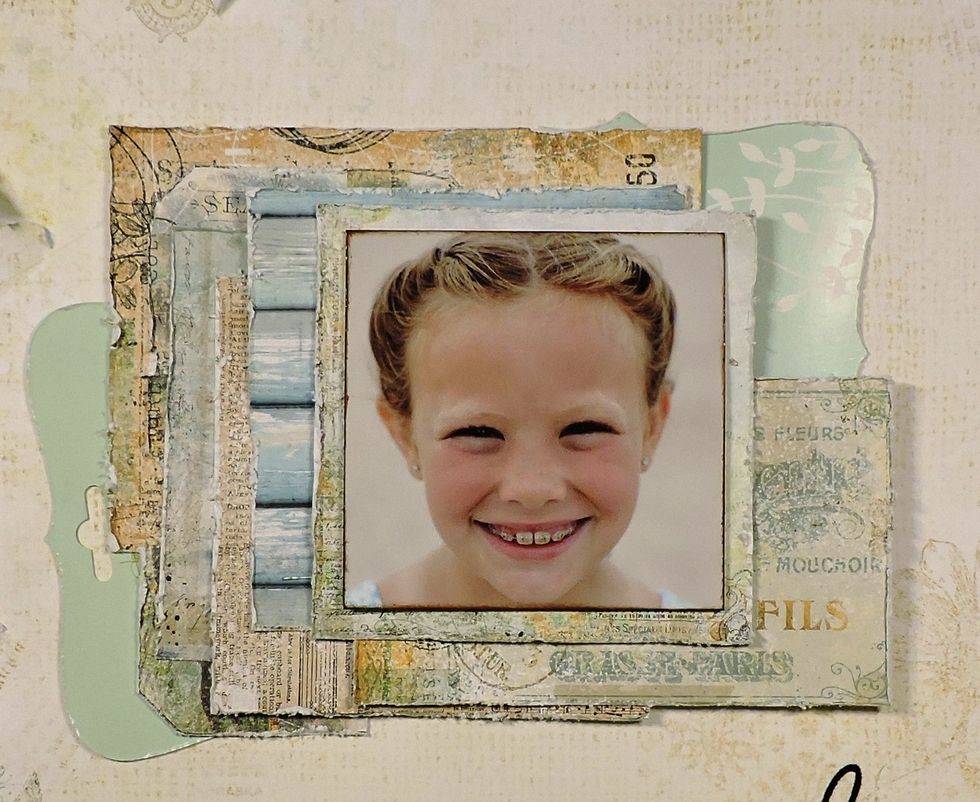 Apply a thin coat of gesso to the Circle Border chipboard. When dry, cover with the Glitter Glue. (You'll need to let this dry on its own; a heat tool will simply melt the glue.)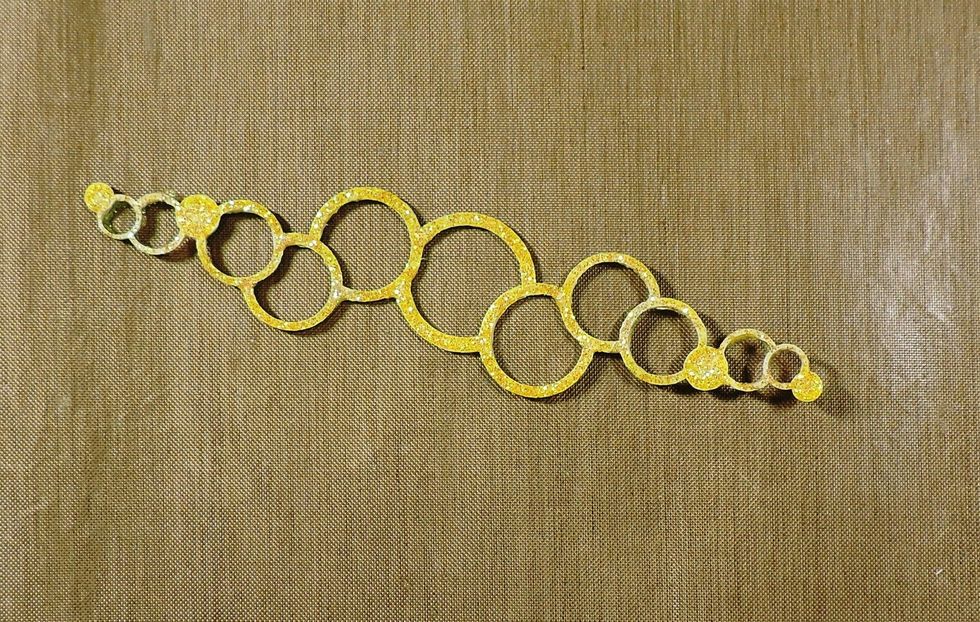 Adhere the photo arrangement to the layout. Tuck bits of the trim into the corners.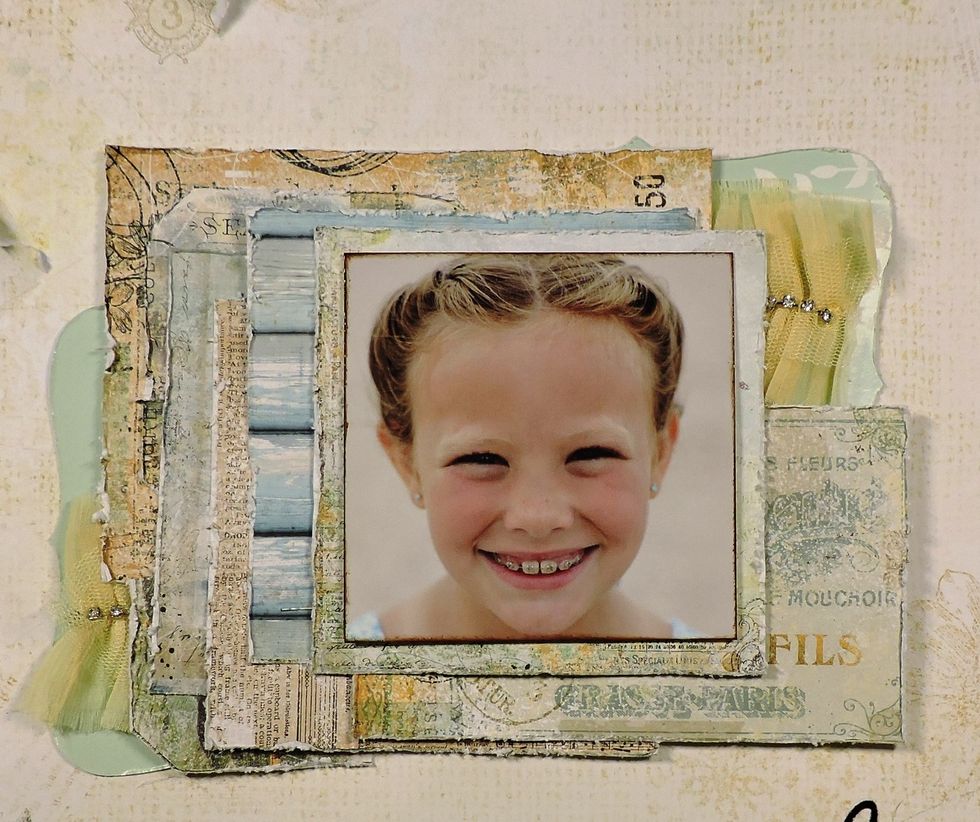 Cut one of the beaded vines as shown. Cover the flat pieces with gesso. When dry, coat with Glitter Glue and allow to set.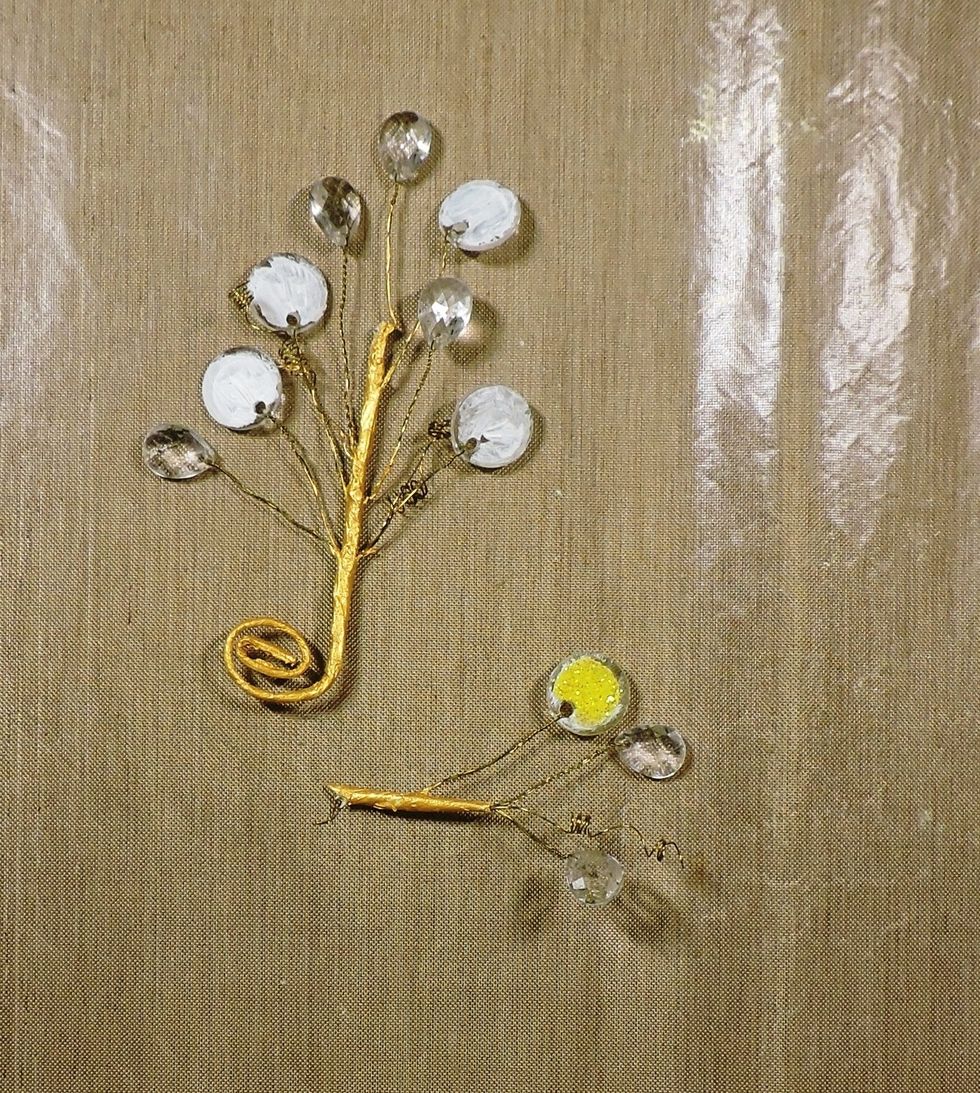 Arrange embellishments as shown. Using matte medium, adhere Mini Art Stones to the bottoms of the circles.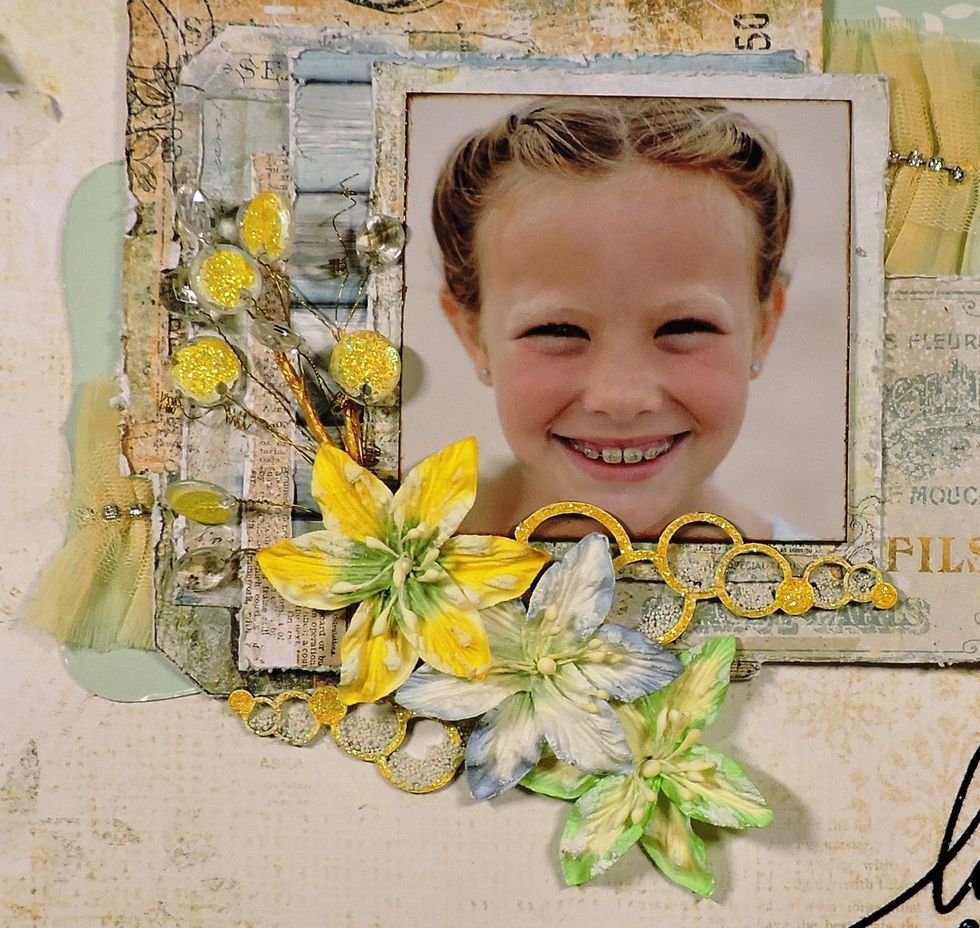 Using the Confections, paint the Art Stones. Water down the paint a bit more and brush around the sides of the photo to create a shadow effect.
Swirlydoos August 2017 Main Kit
Prima Mini Art Stones
Gesso
Matte Medium
Scissors
Paper Trimmer
Distress Tool
Water Brush or Small Paint Brush
Stapler (optional)
Tape Runner
Liquid Glue, such as Aleen's