How to create a layout with swirlydoos september kit
Create a Layout With Swirlydoos September Kit
6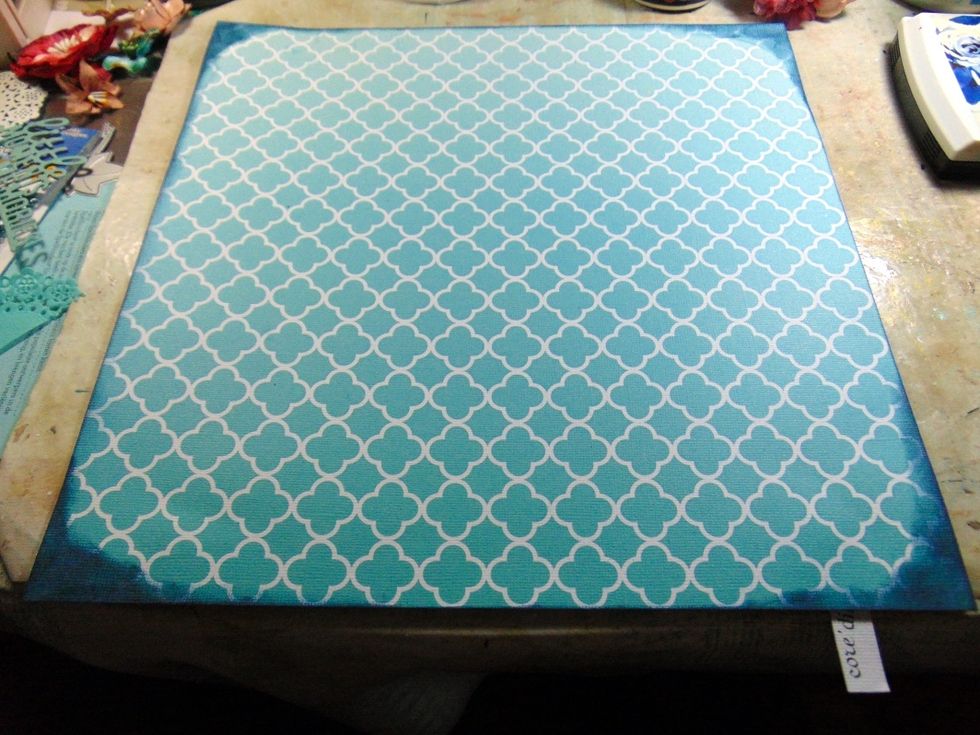 Use Core'dinations paper 'Teal Quarterfoil'. Heavily ink the edges and corners with Prima Chalk ink pad Farmers Jeans.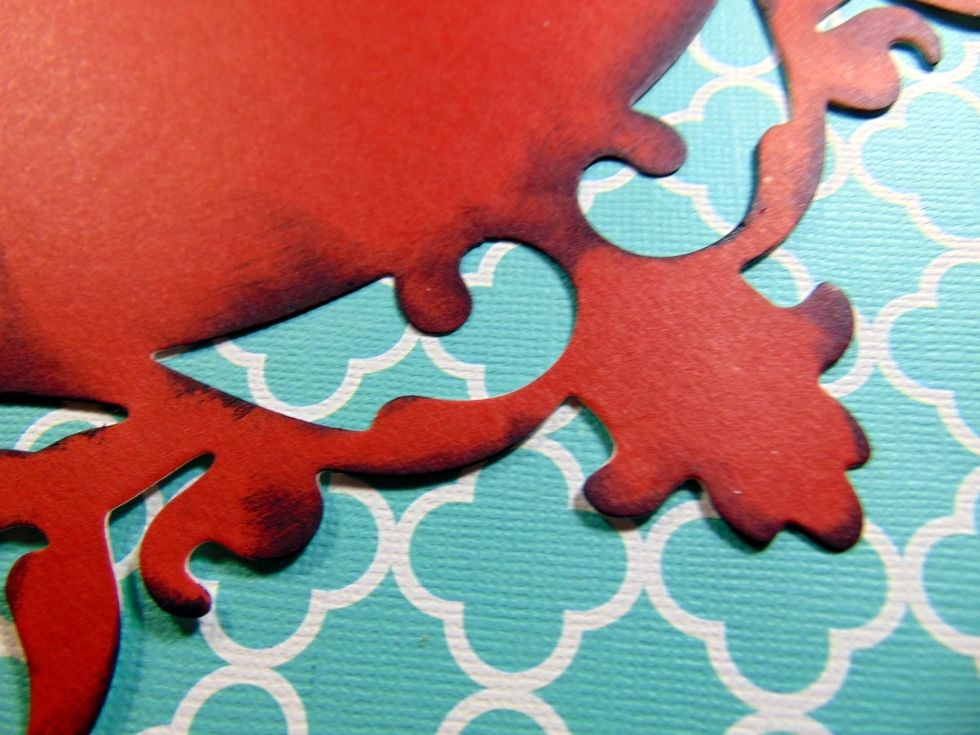 Ink the Anna Griffin die cut with Prima Chalk Ink Pad Farmers Jeans.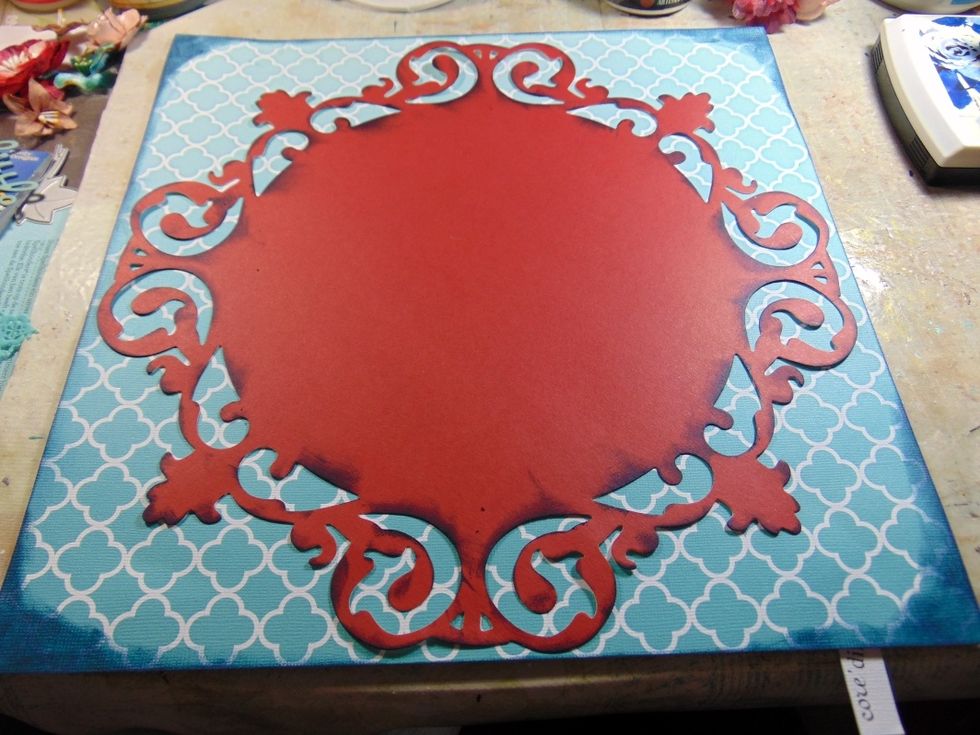 Stick the Anna Griffin die cut paper centrally to the blue Core'dinations paper. I trimmed the points off of the die cut to fit on my paper better.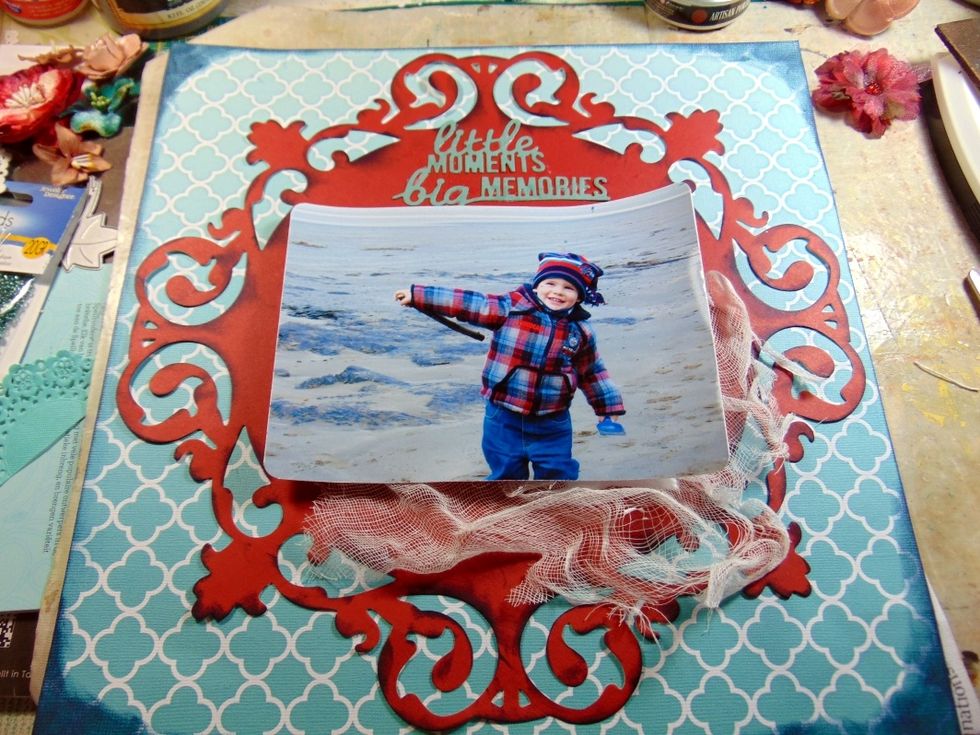 Pop photo up on a piece of cardboard and stick to centre layout. Add die cut title to top of photo. Take a piece of cheesecloth and poke/glue under the bottom right of photo.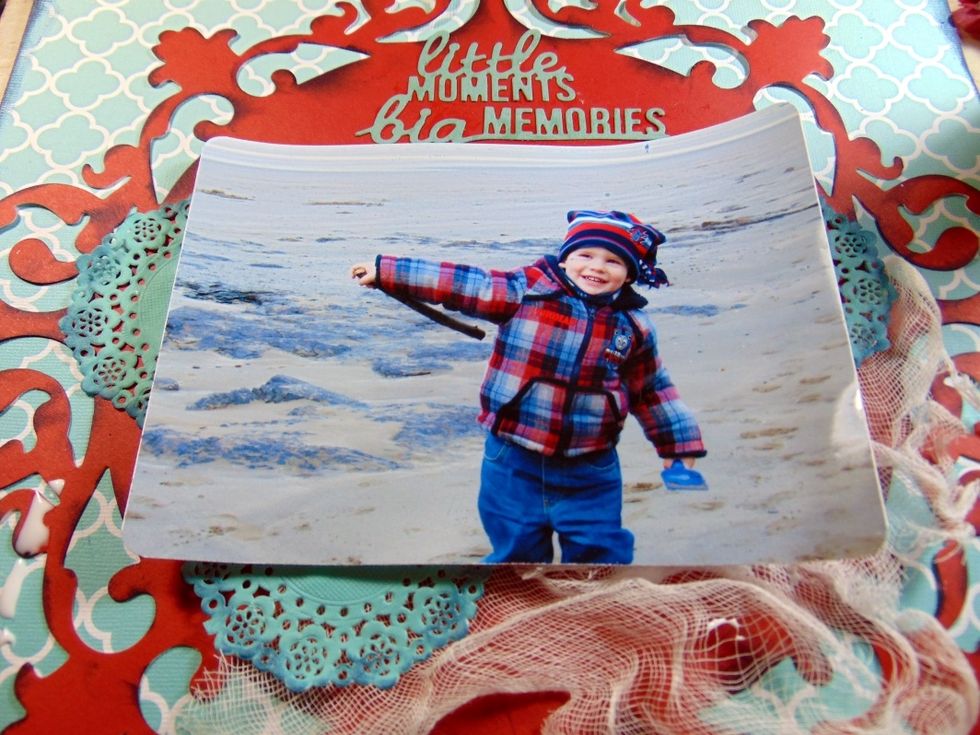 Cut 2 blue doilies in half and ink the edges with Prima Chalk ink pad Farmers Jeans. Place 3 of them around the photo poking them underneath the photo and on top of the cheesecloth where applicable.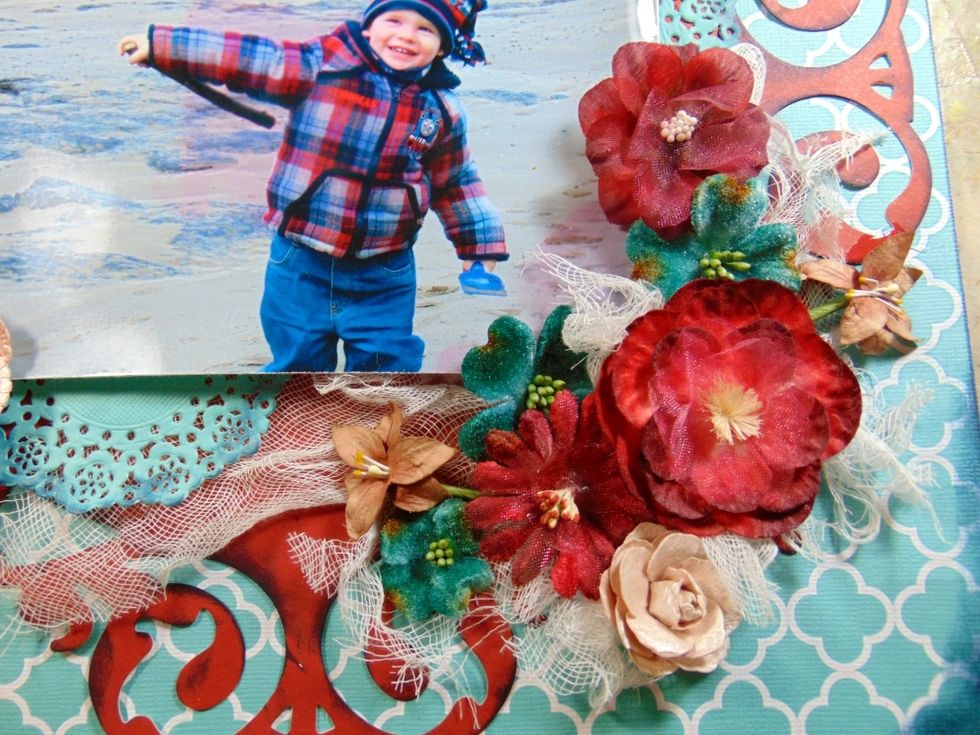 Make bottom right flower cluster using 3 of the Red Petaloo flowers from the flower add on. I then used some teal Petaloo & brown Lilly flowers from my stash to poke under & around the red flowers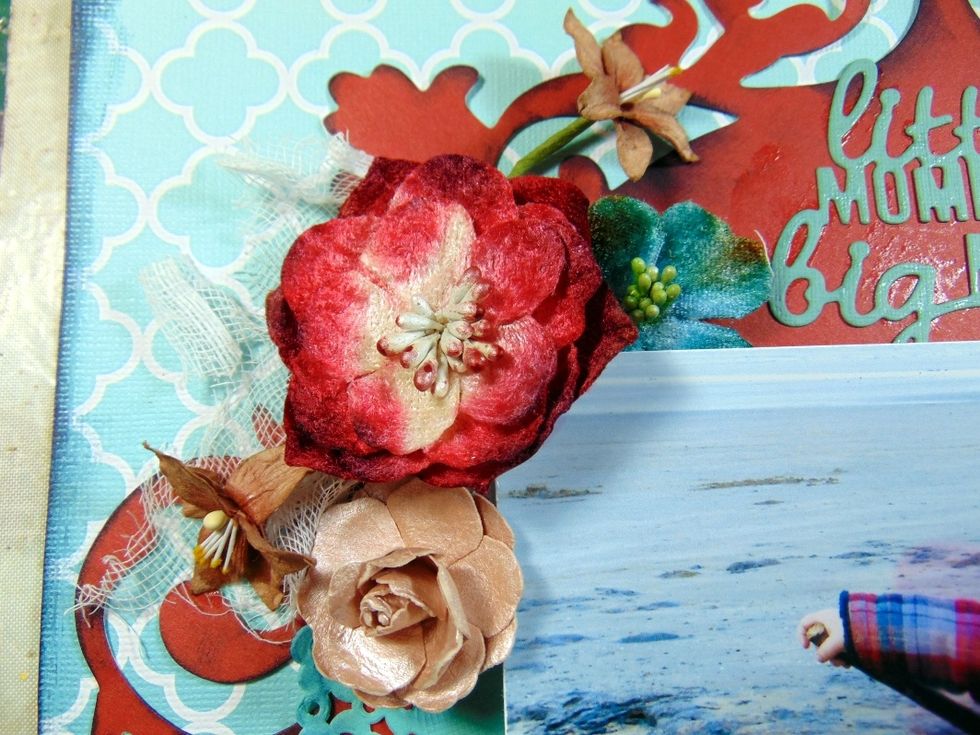 For the smaller top left cluster use 1 red Petaloo flower and some of the other matching flowers.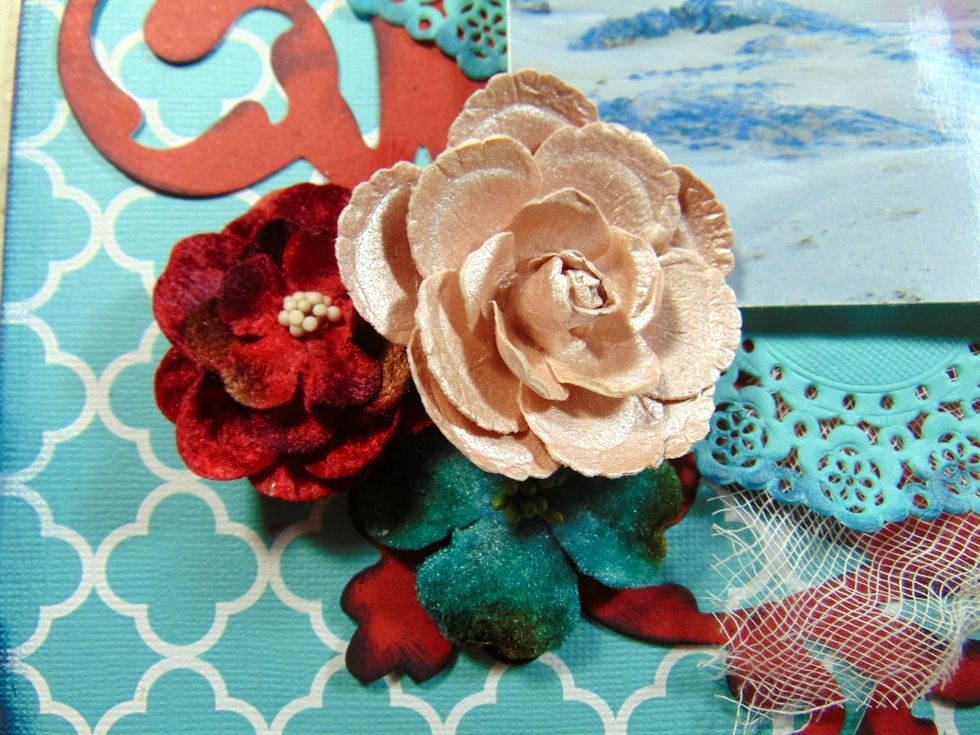 For the third and final cluster on the bottom left corner of photo add the last red Petaloo flower and 2 other flowers that match with the flowers used in the other clusters.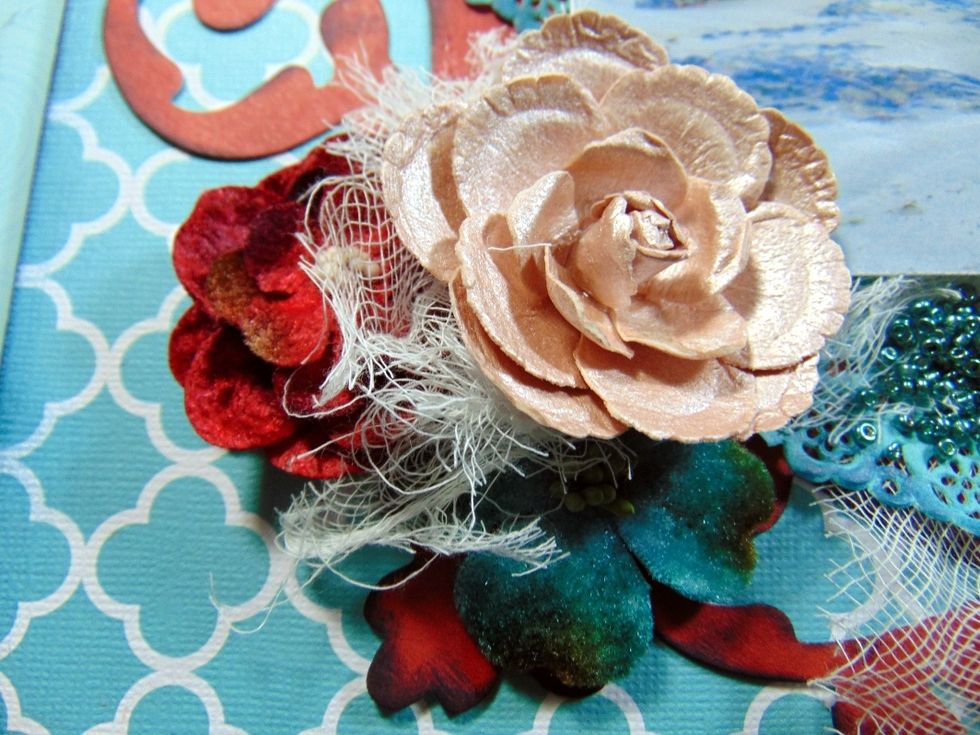 Poke some small pieces of cheesecloth into all the flower clusters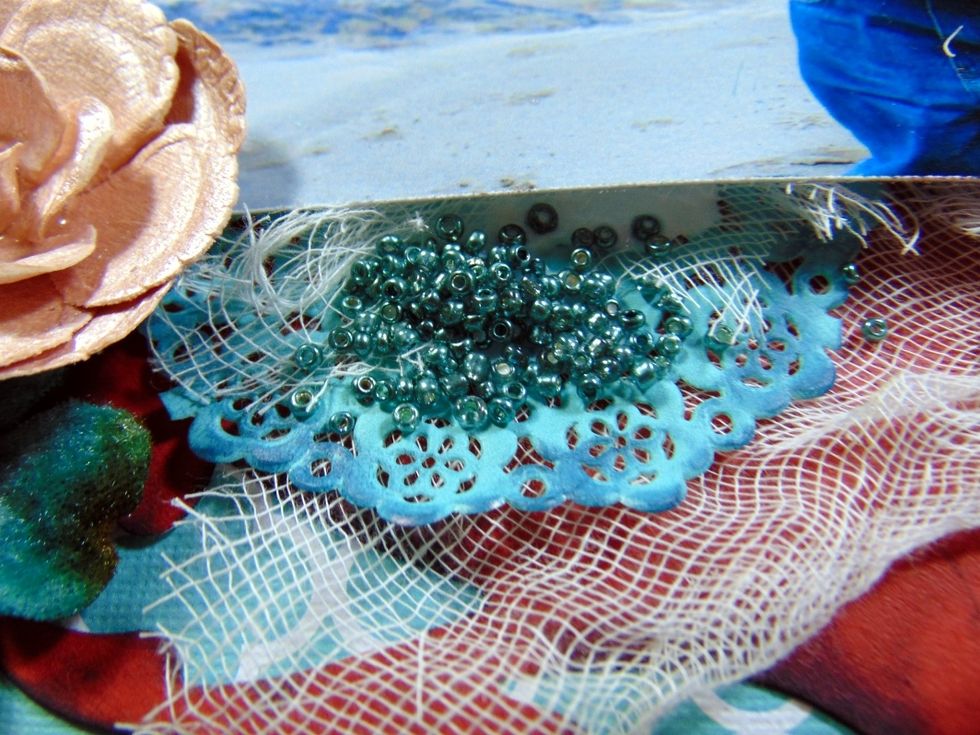 Using some 3d gel on the doilies drop the Teal Darice Seed Beads into it.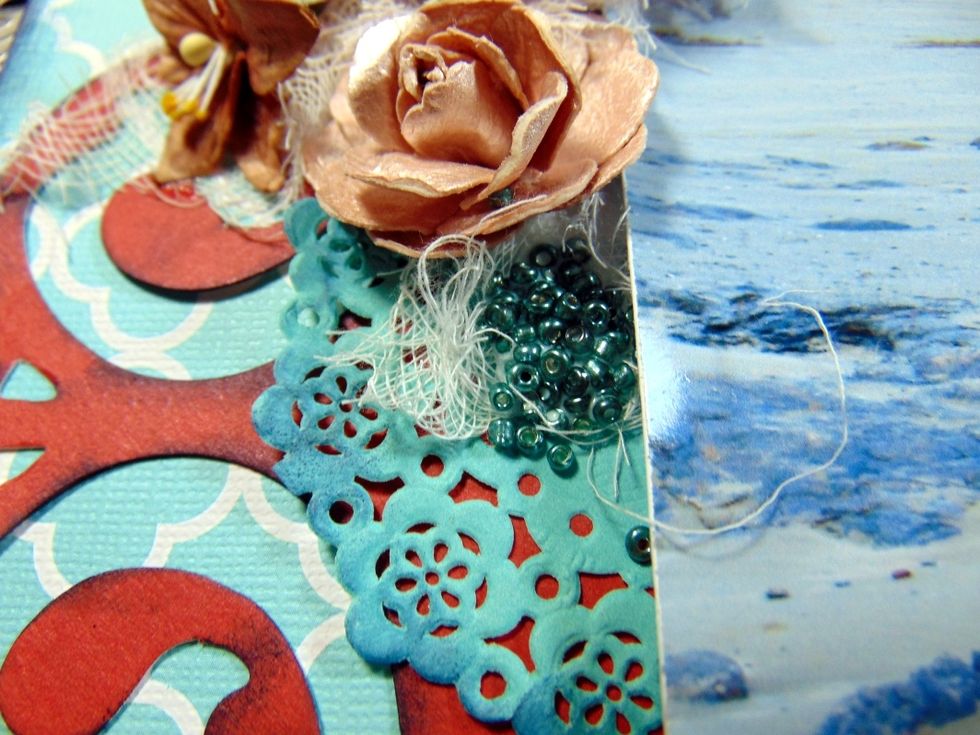 Repeat on all the doilies.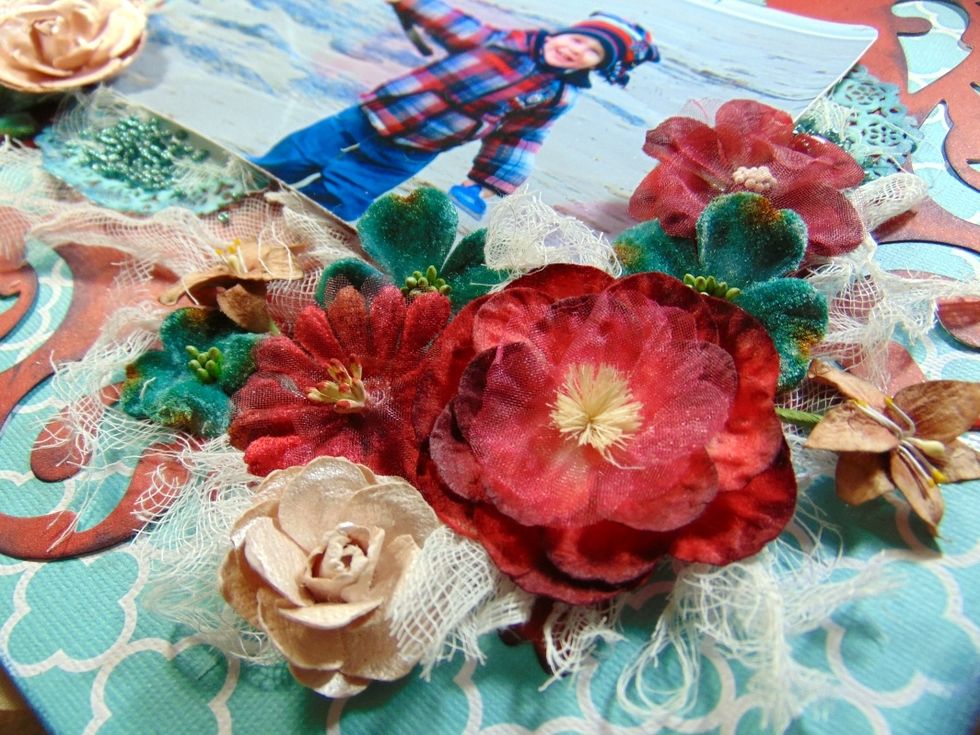 Some close ups of the flower clusters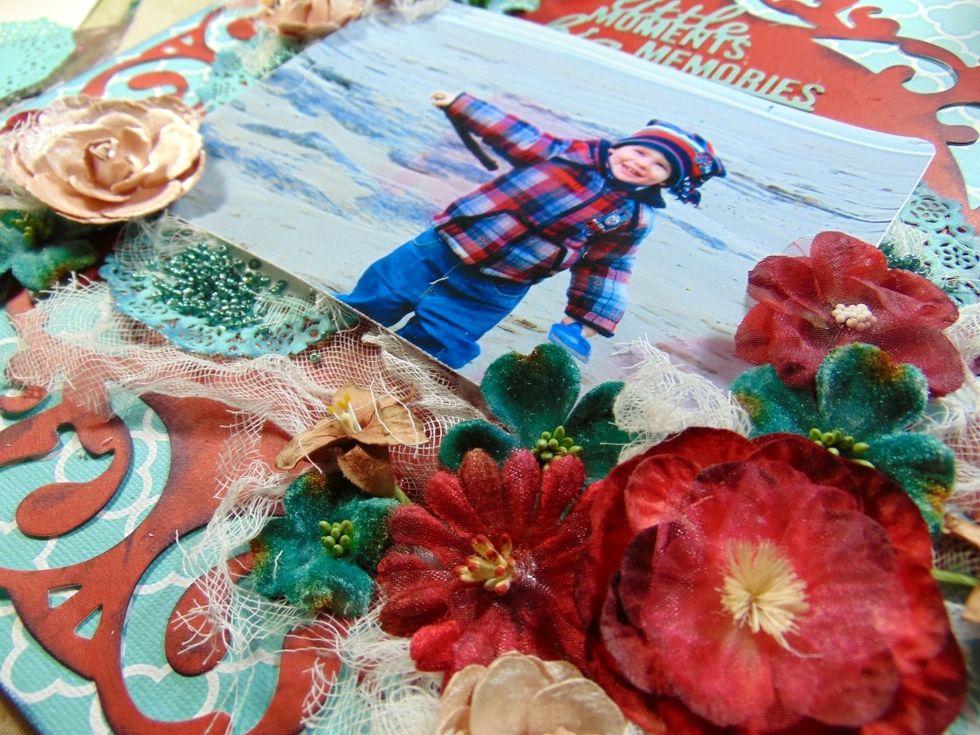 Another close up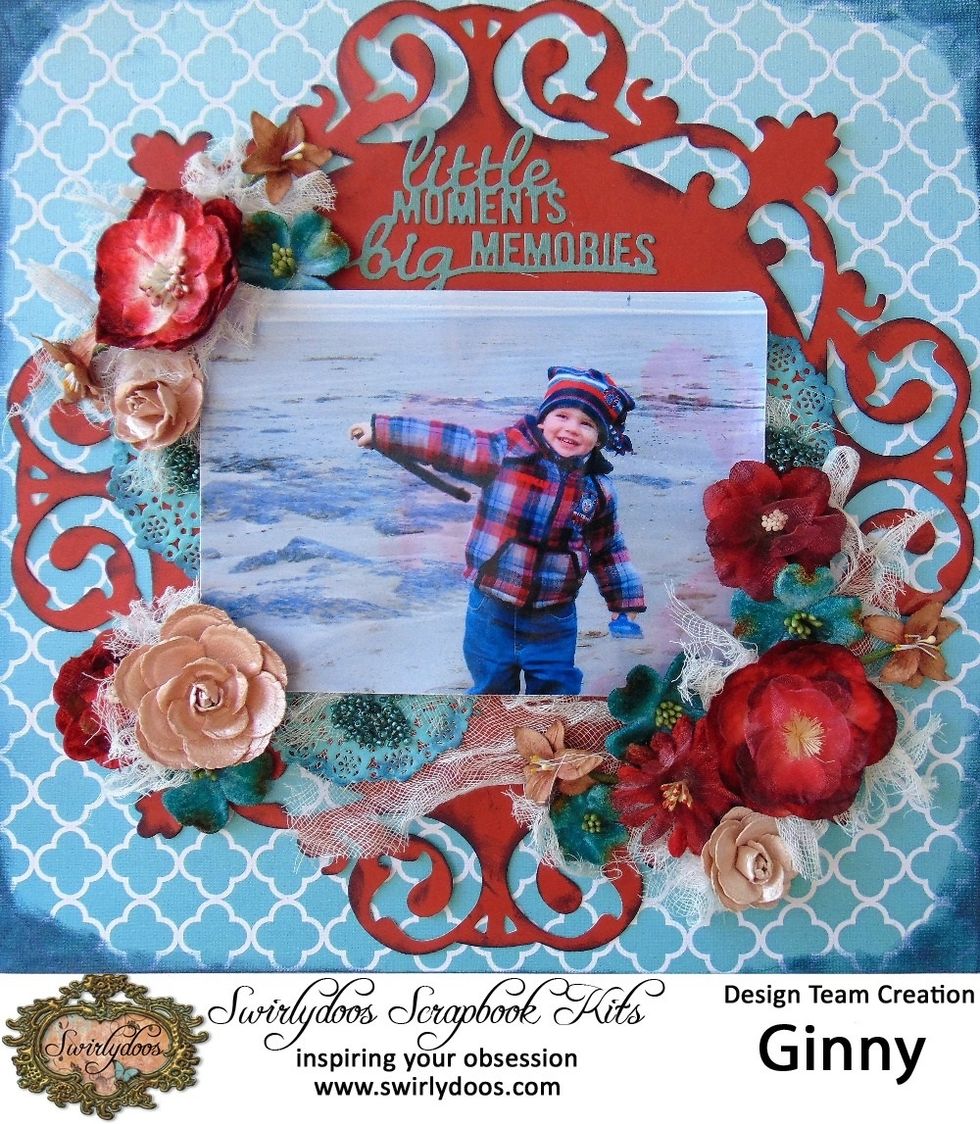 This is a design team creation for Swirlydoos Kit club. If your ready to receive beautifully coordinated scrapbook kits to your door then visit http://swirlydoos.com/store for more details.
Swirlydoos September Main Kit 2016
Swirlydoos September Flower Add on kit 2016
Prima Chalk Ink Pad Farmers Jeans
cheescloth
Petaloo Vintage Velvet Dogwood Teal
Magnolia Lane Flowers Brown Lillies.