Create a Layout Using Swirlydoos May 2016 Kit
5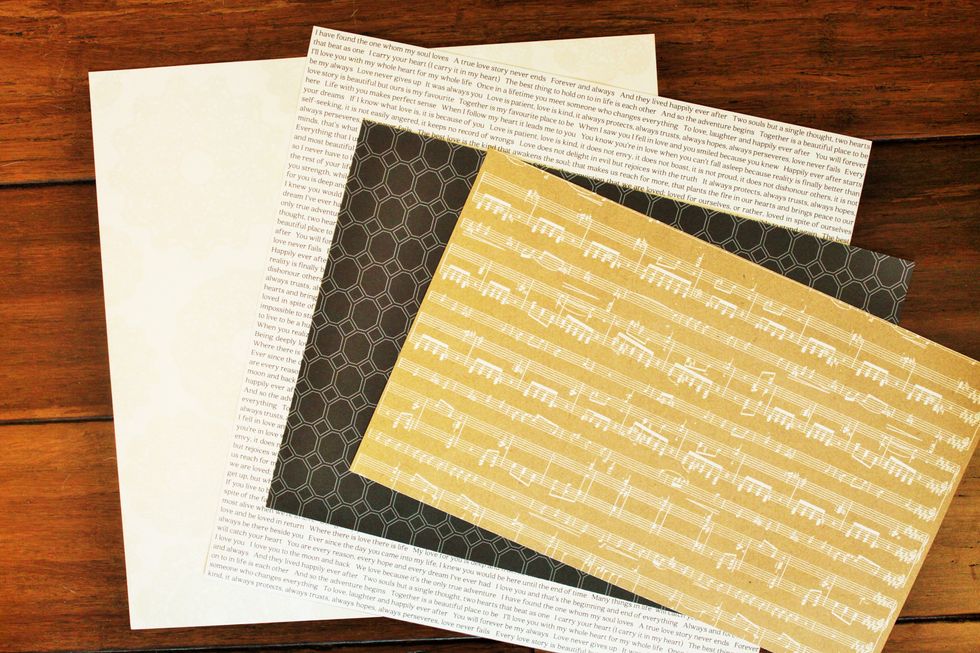 Here's the papers I used for this layout which includes the Kaiser resist paper.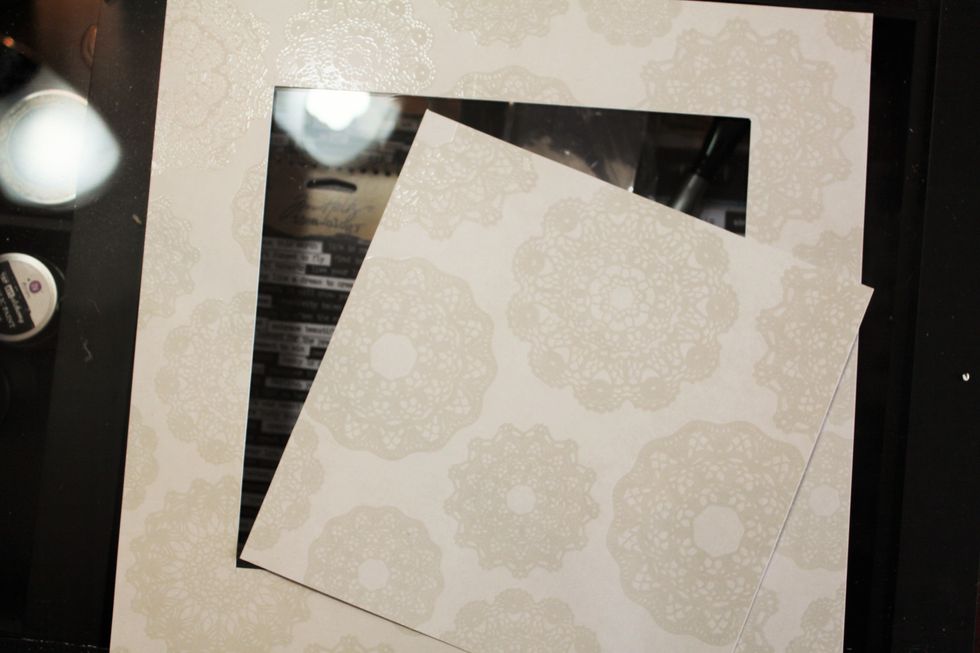 First, I cut out the center of the Kaiser resist paper, leaving 1 1/2 inch border.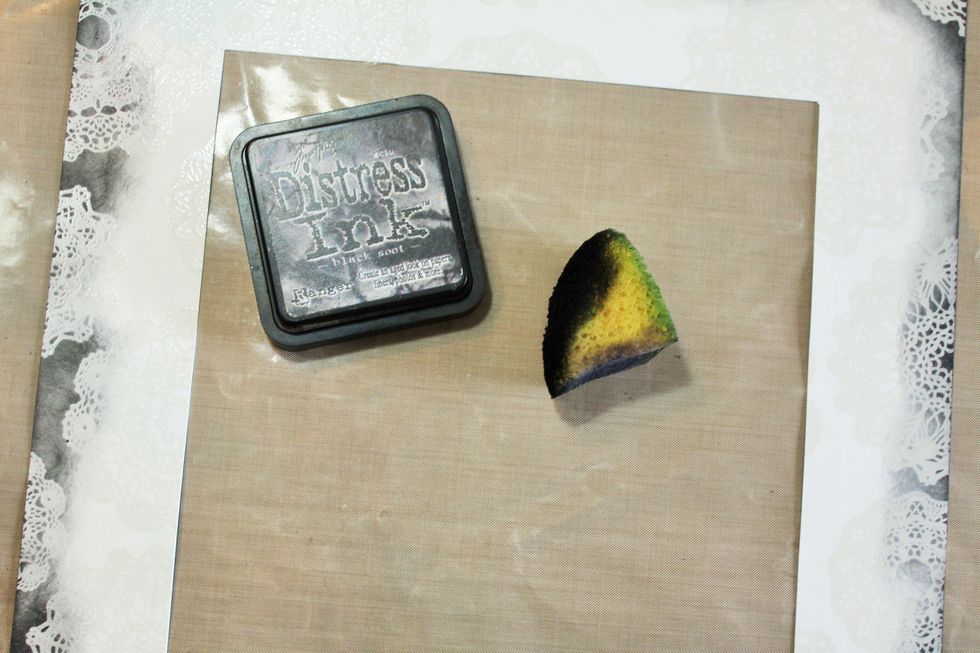 Now, ink around the edges of the Kaiser paper, covering all the white areas with ink.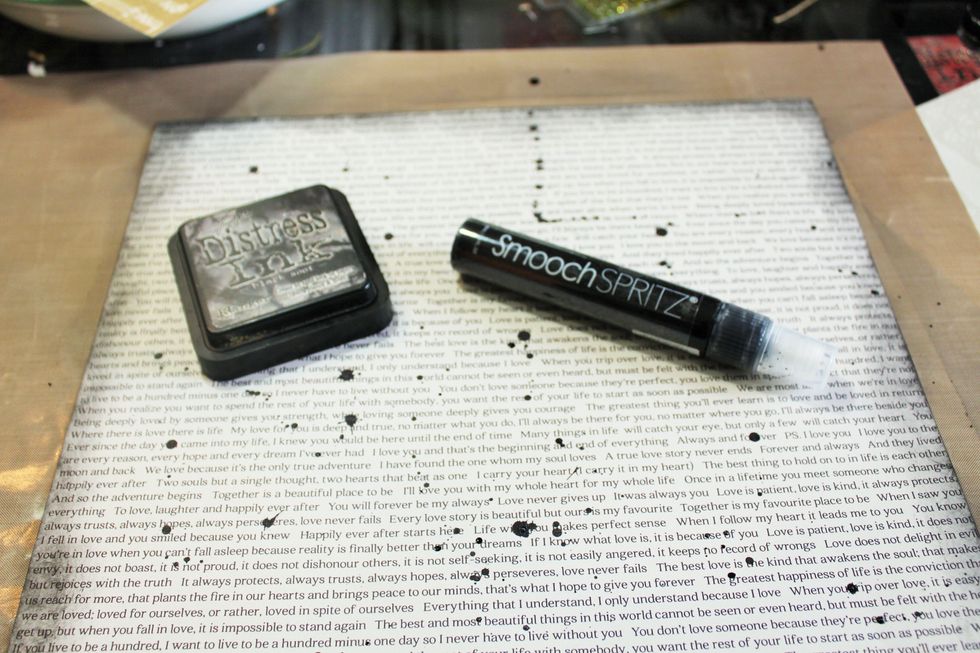 I used Smooch in black to splatter the words page.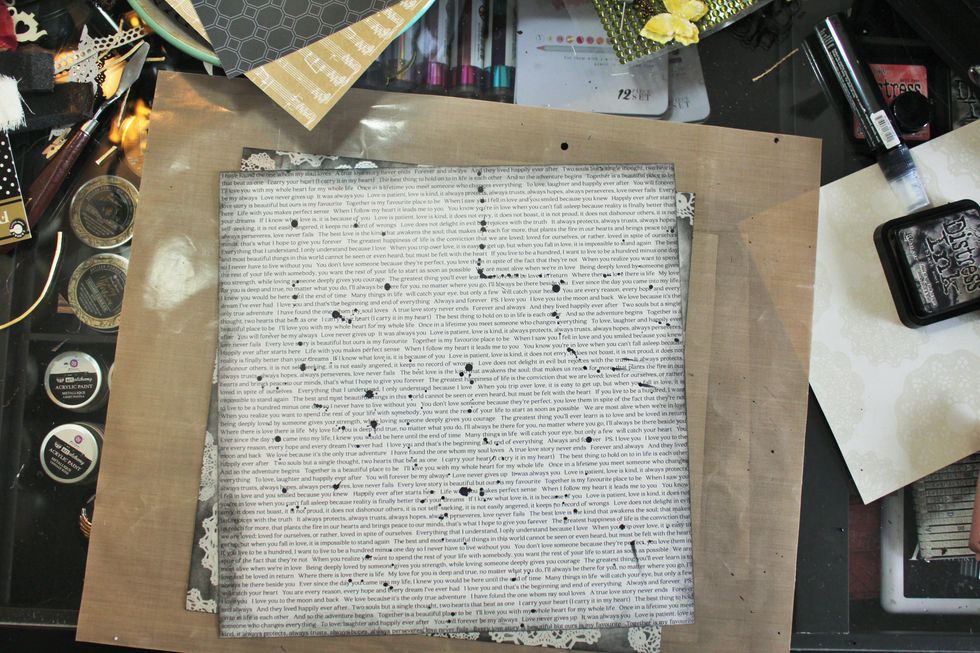 Now, mount the words page at an angle on the Kaiser resist paper.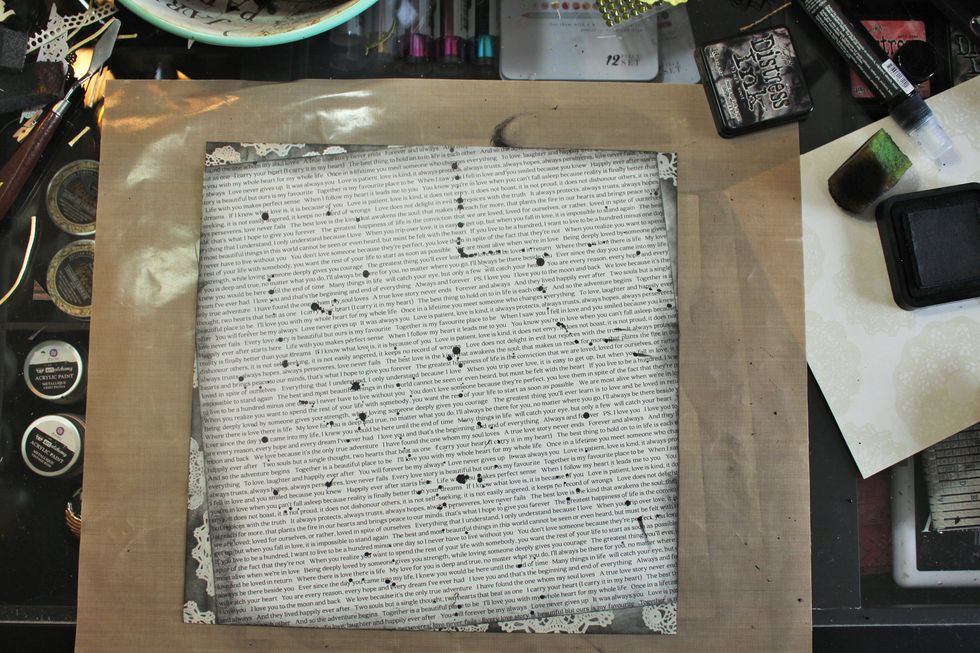 Trim the edges that are hanging off and ink the edges with black Distress ink.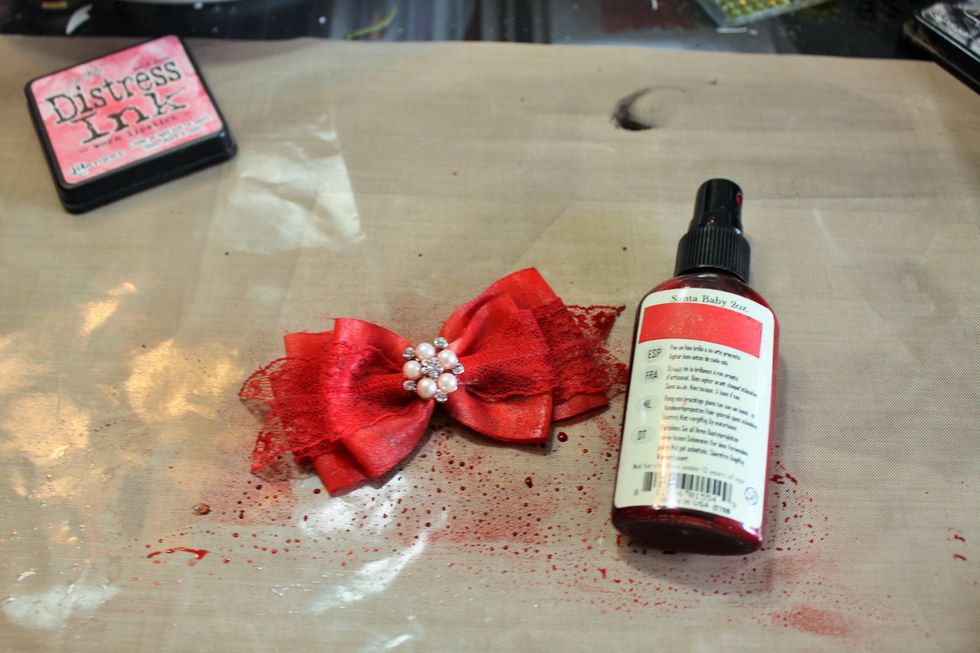 This pretty bow was in the main kit but I spritzed it with Glimmer Mist in Santa Baby so it would match my color scheme.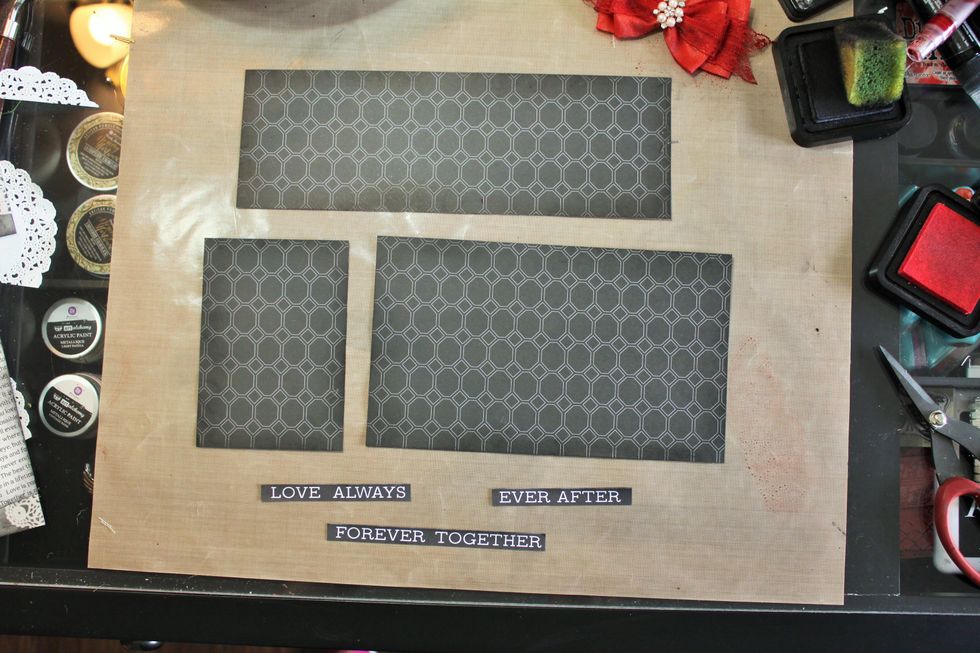 Here's the pieces that I cut from the black hex paper. I, also, saved the word strip from one of the patterned papers to use as my title.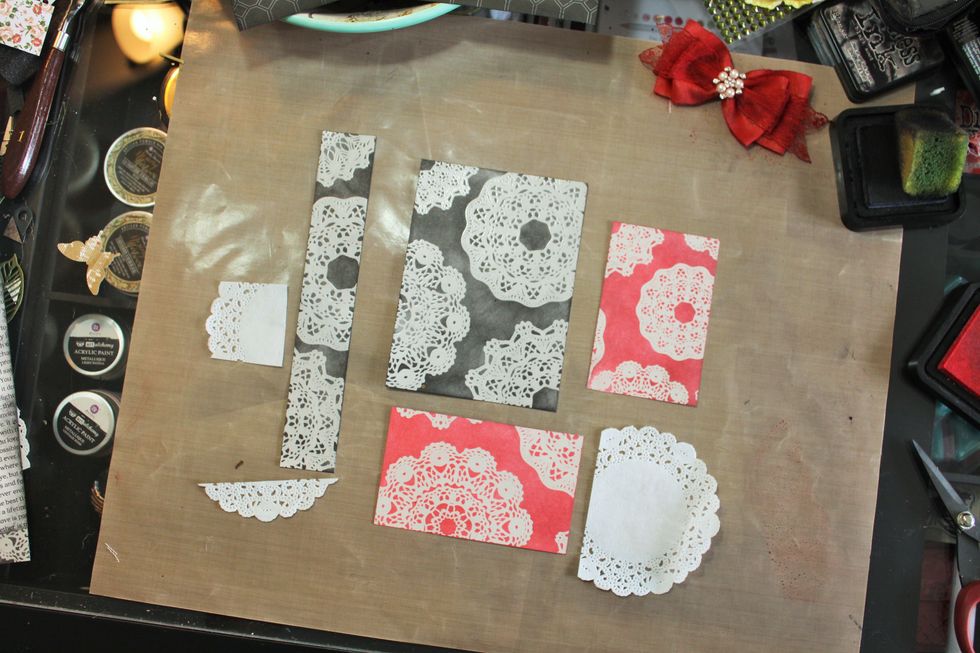 Here's the cuts for remaining Kaiser resist paper, used Distress ink in Black Soot & Worn Lipstick. I found these bits of doily on my desk. You could cut doilies from the patterned paper or use a die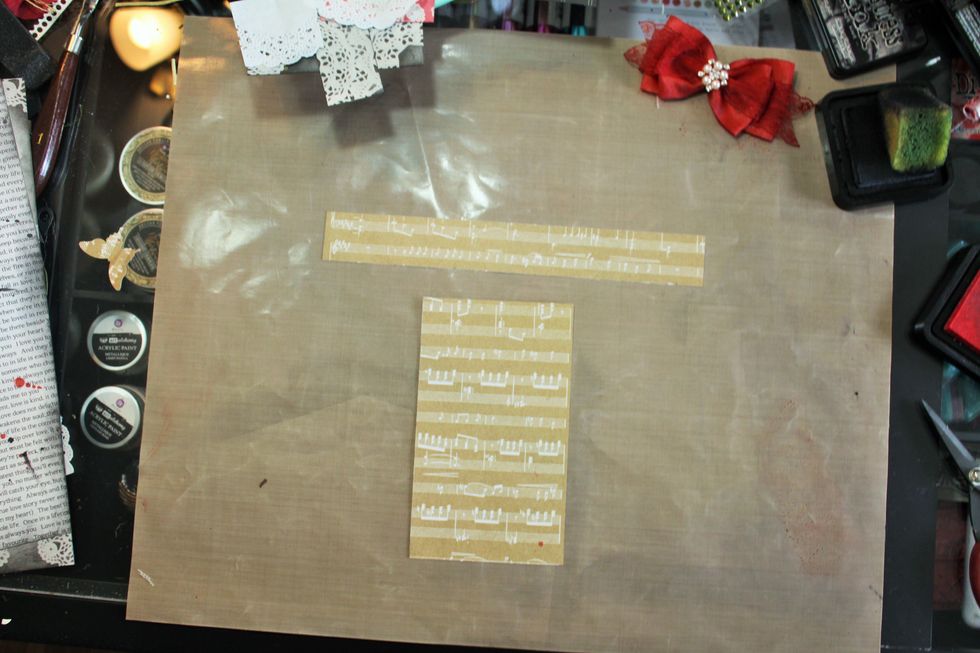 Here's the pieces I used from the brown music paper.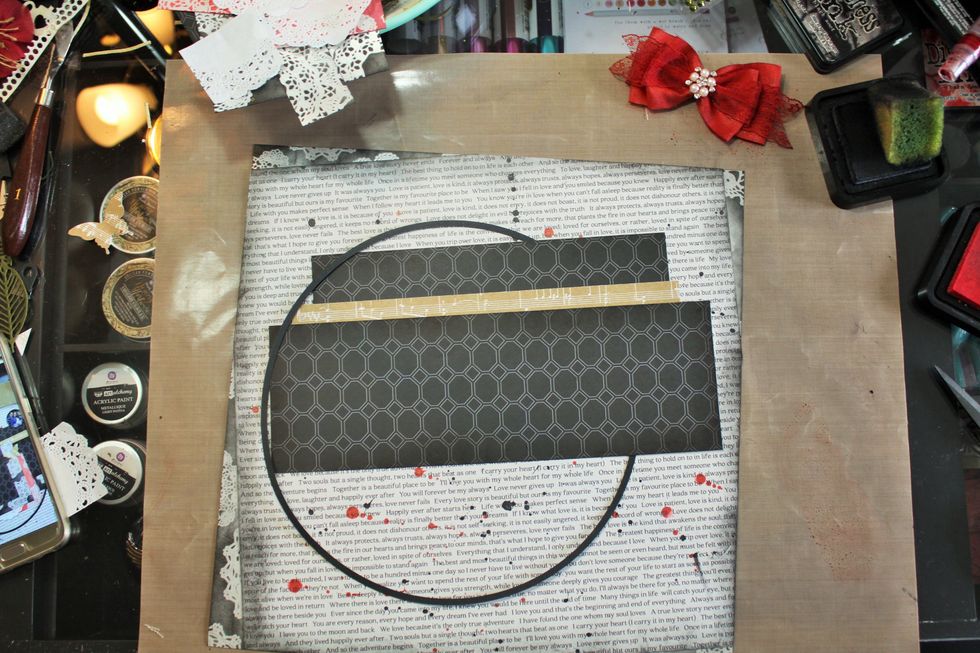 Now, I cut a ring using my Cricut and began layering the paper pieces.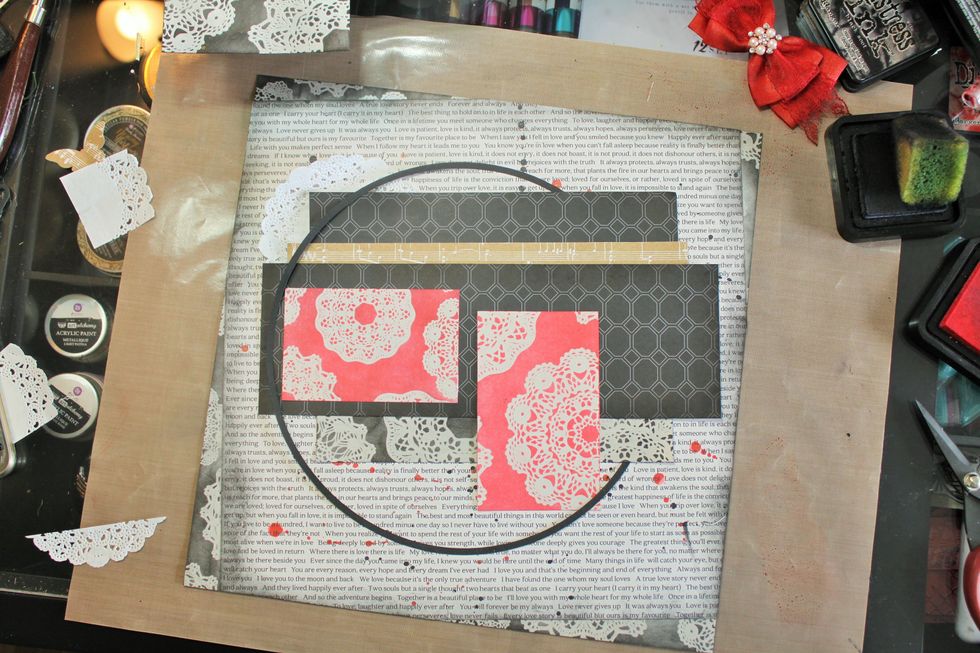 More layering with the ring under some and over other layers.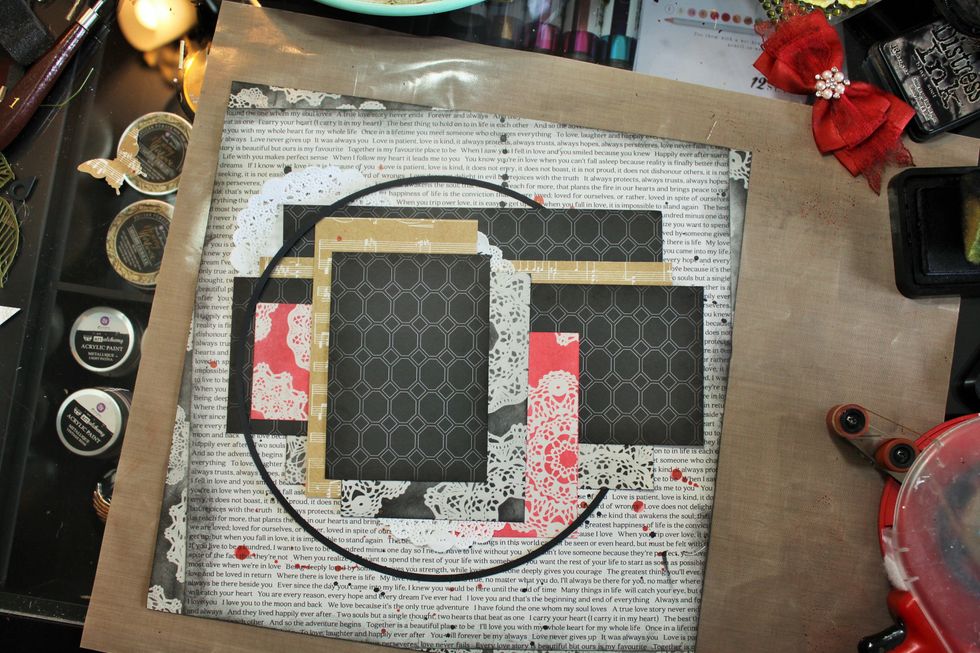 Continue layering the paper pieces.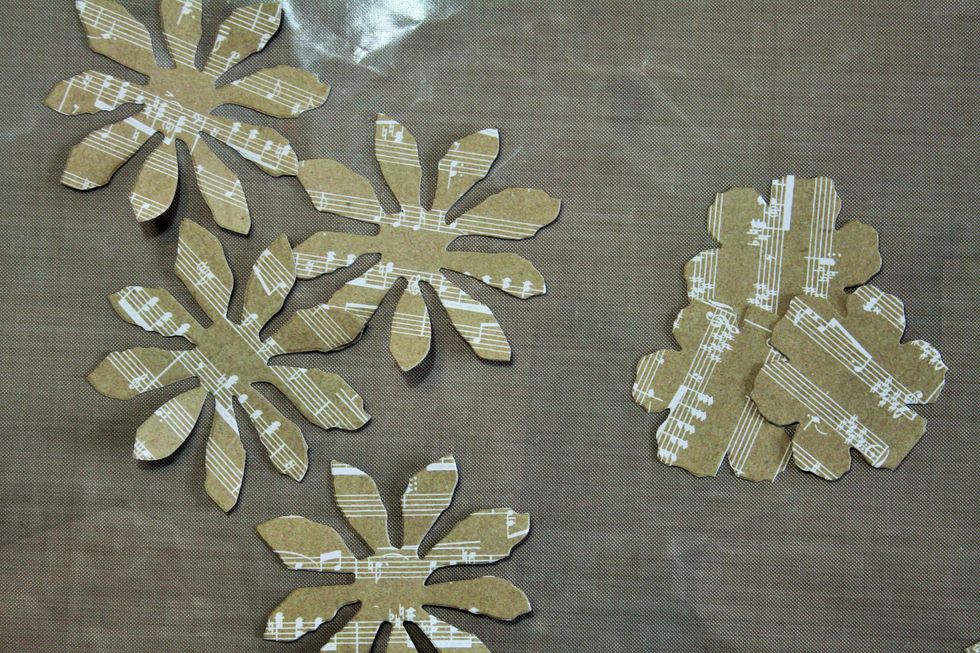 Now, I used the Tattered Florals die to make these flowers. Any floral die will work.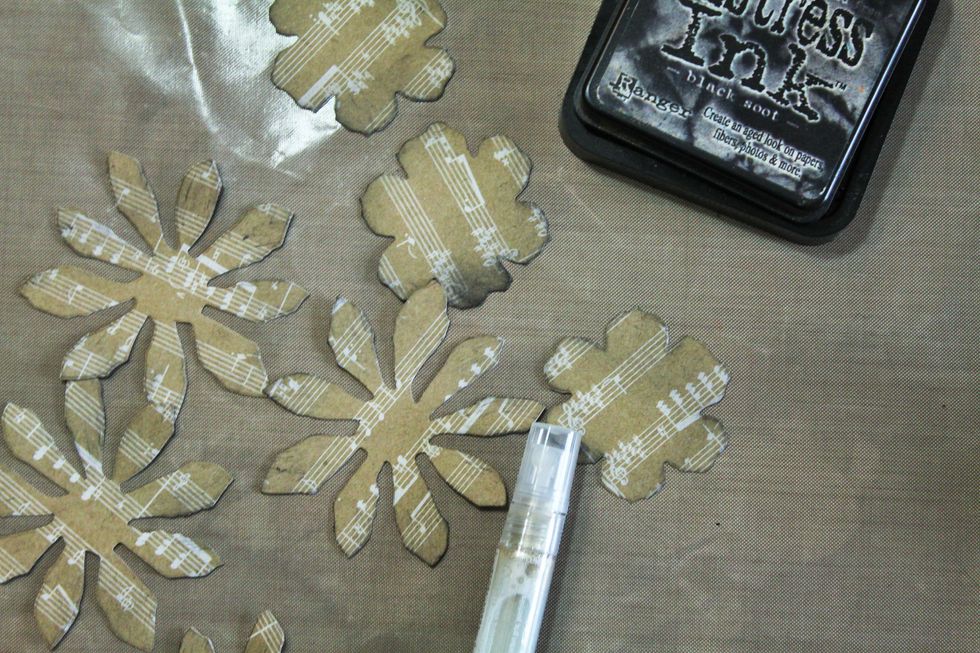 Ink the edges with Black Soot.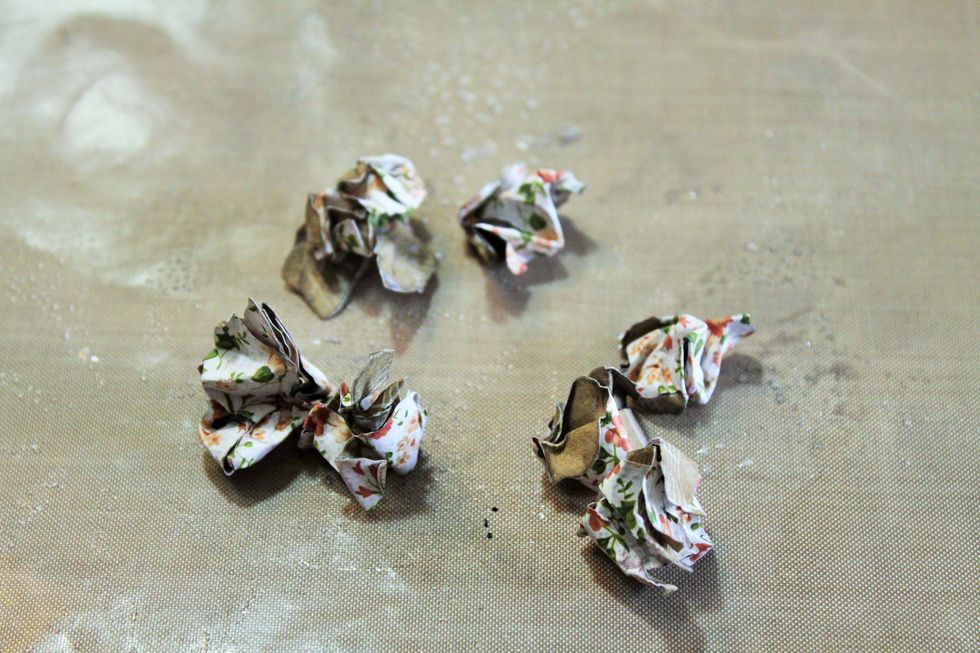 I spritzed the flowers with Smooch in a pearl color just to wet them enough that they would crinkle up without tearing.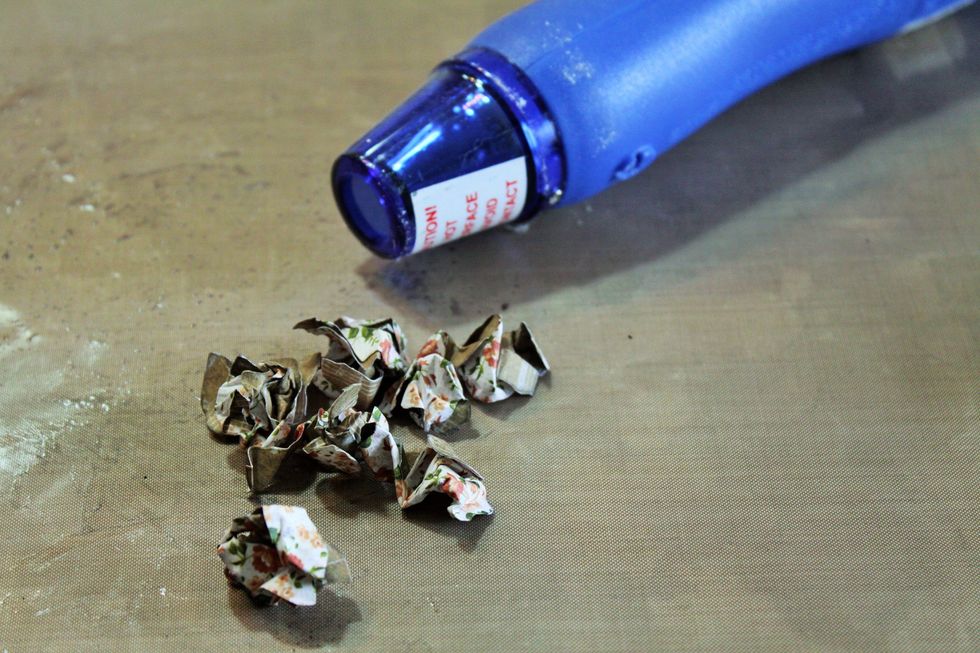 Hit the flowers with an embossing gun to dry.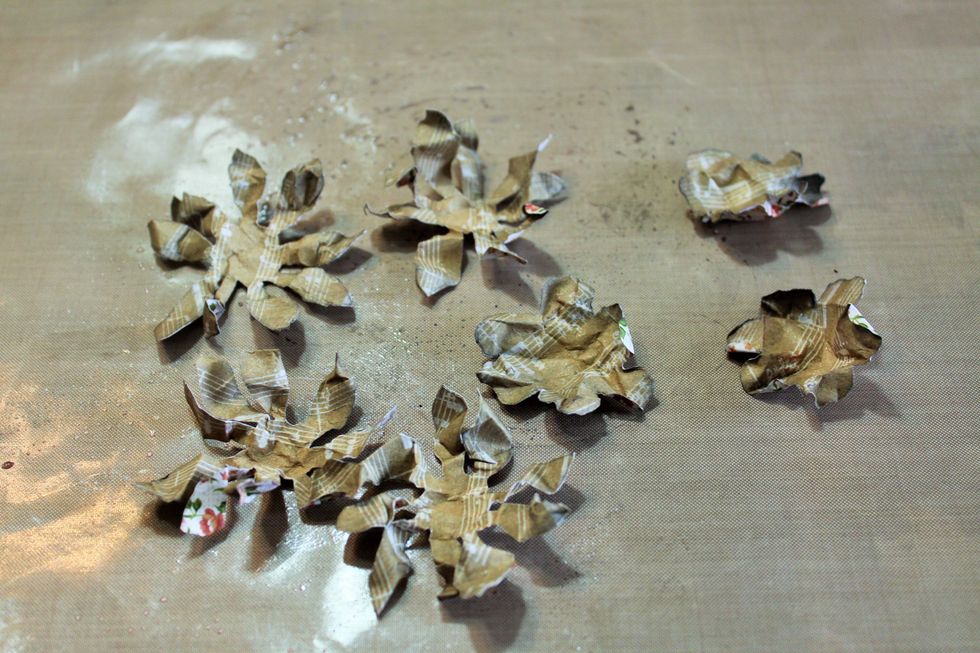 Carefully unfold the flowers.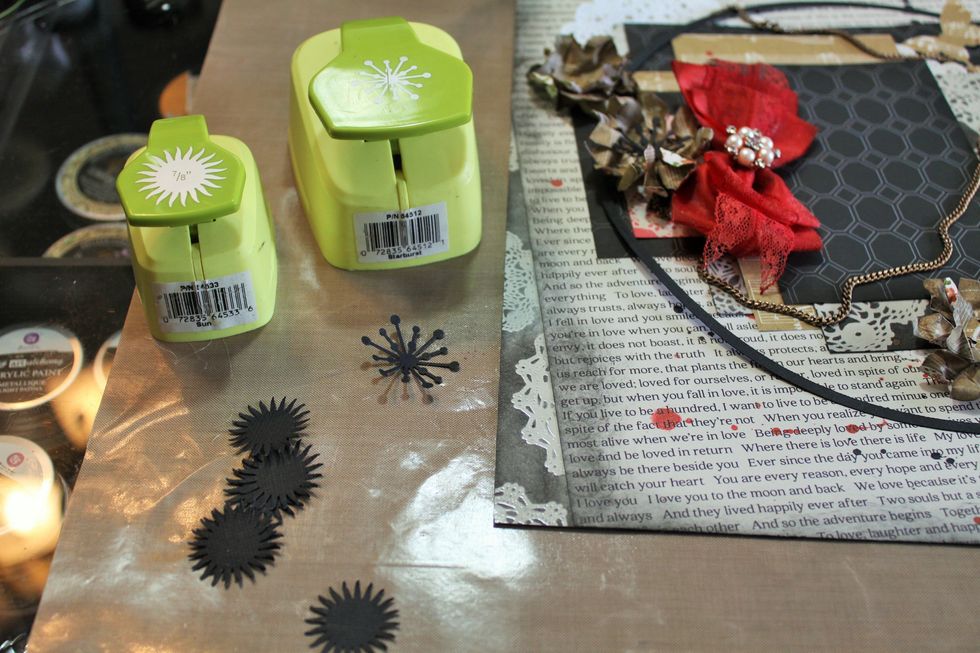 Now, create the centers for your flowers. I used to punches and some black cardstock. Pearls, brads, or other bling would also make a great flower center.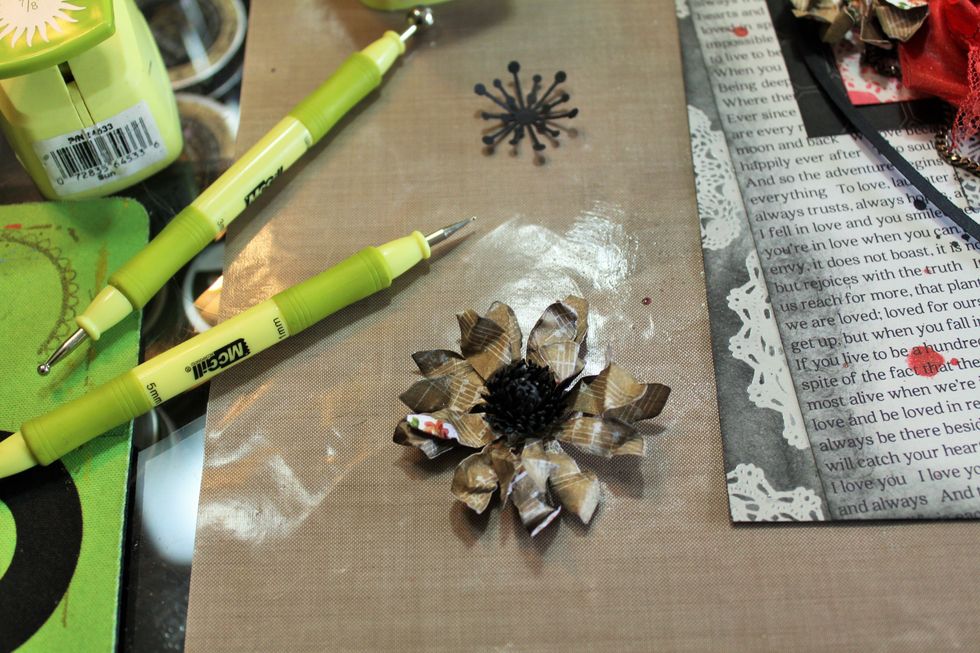 Here's the centers I created for the larger flowers using 7 layered pieces from the Starburst punch.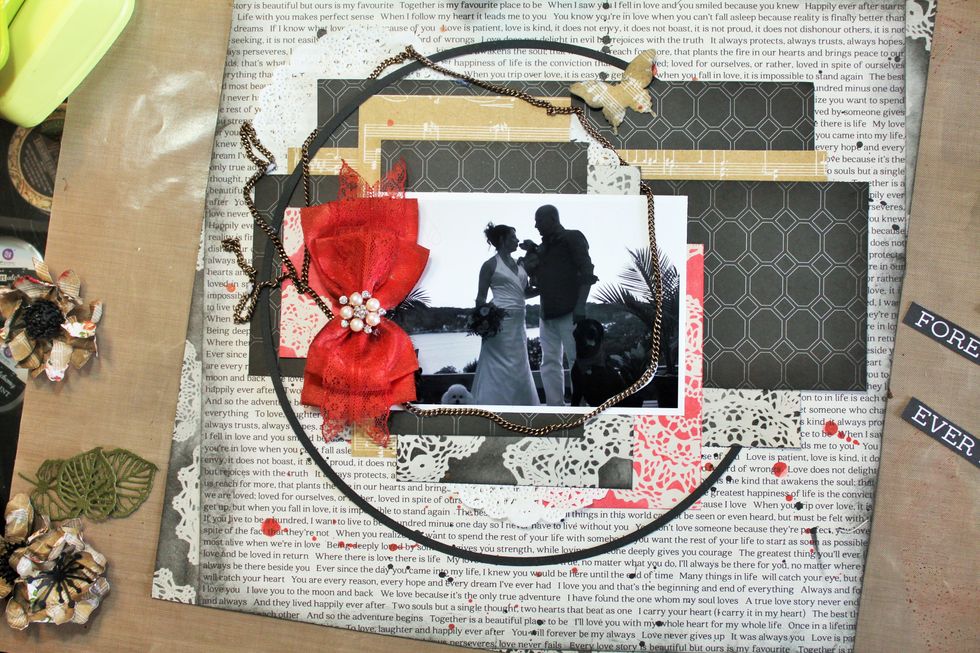 Now, add the chain included in the main kit. I loosely created a circle to frame the photo and brushed the back of the chain with multi mat medium to adhere it to the page. Attach the bow.
I had to add a butterfly! Now, add your hand-made flowers and some leaves. I used the Prima Forest leaves die. Add the title.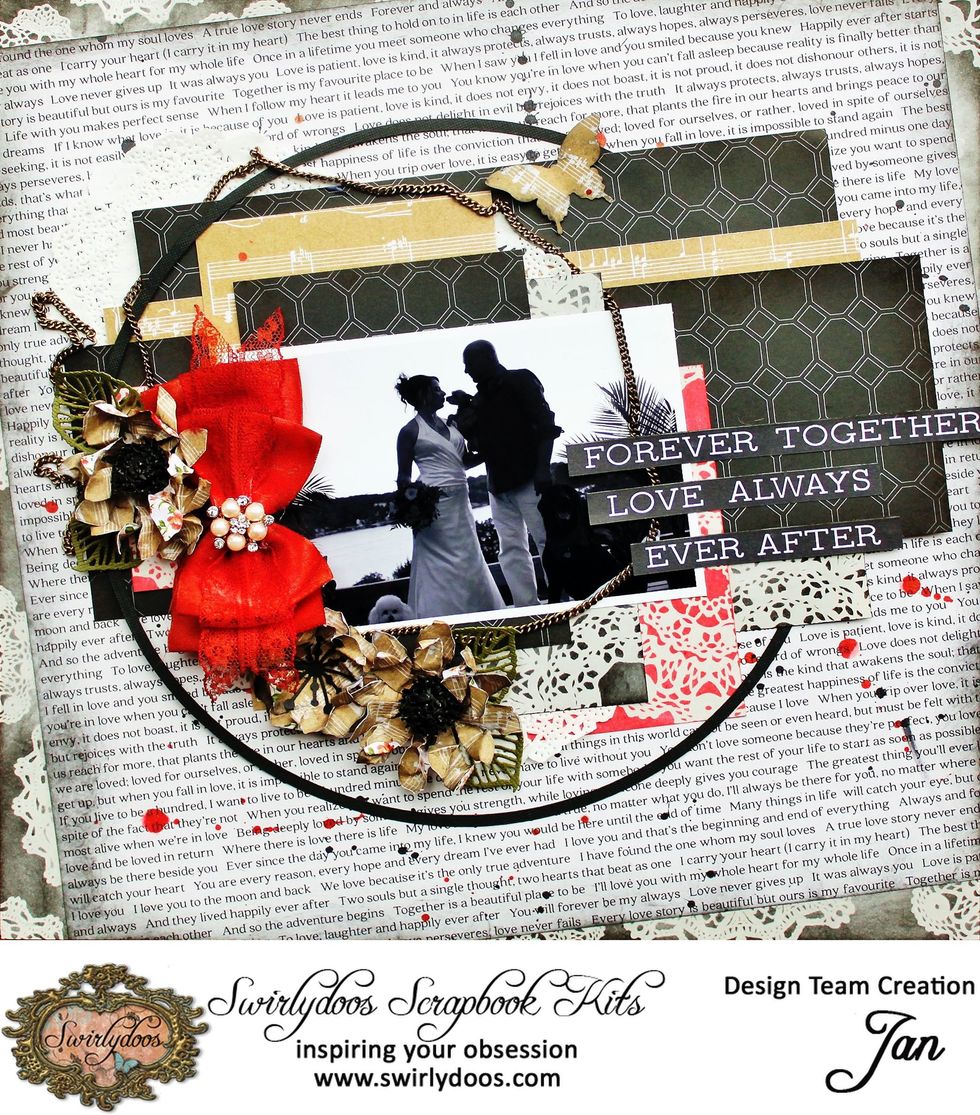 Now, you're done!
1.0 Swirlydoos May kit of the month
2.0 flower punches
1.0 starburst punch
2.0 scraps of card stock in black and green
1.0 leaf punch or die
1.0 multi mat medium
1.0 Smooch in black
1.0 Glimmer mist in red
1.0 Smooch in gold or pearl
2.0 Distress inks in black and red