Prep your background paper by coating in a thin layer of clear gesso.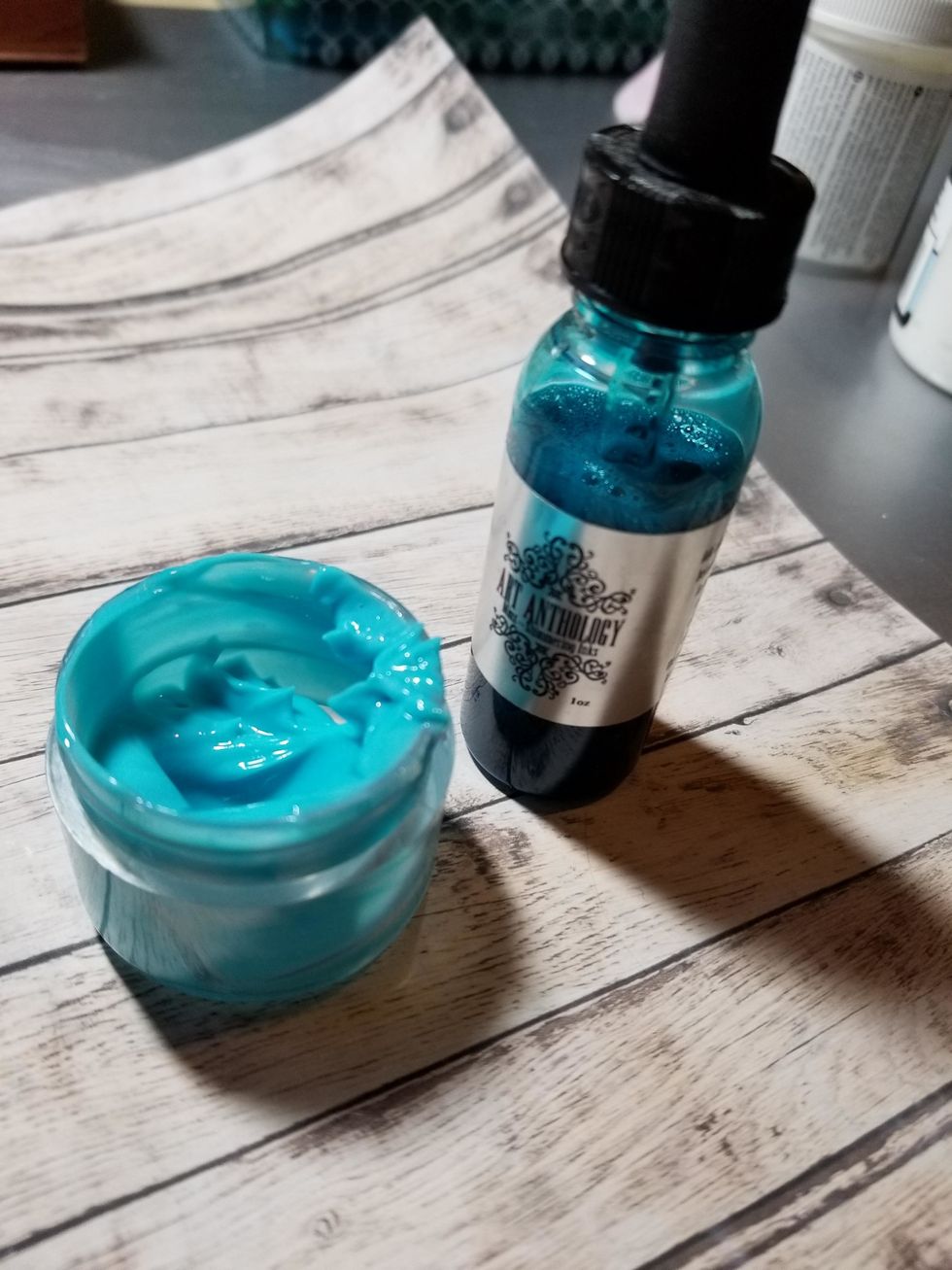 Use a small container and add about 2 tablespoons of texture paste, 2 to 3 drops of AA Minx ink in Panache and mix with palette knife. Add a small amount of white acrylic paint to lighten if needed.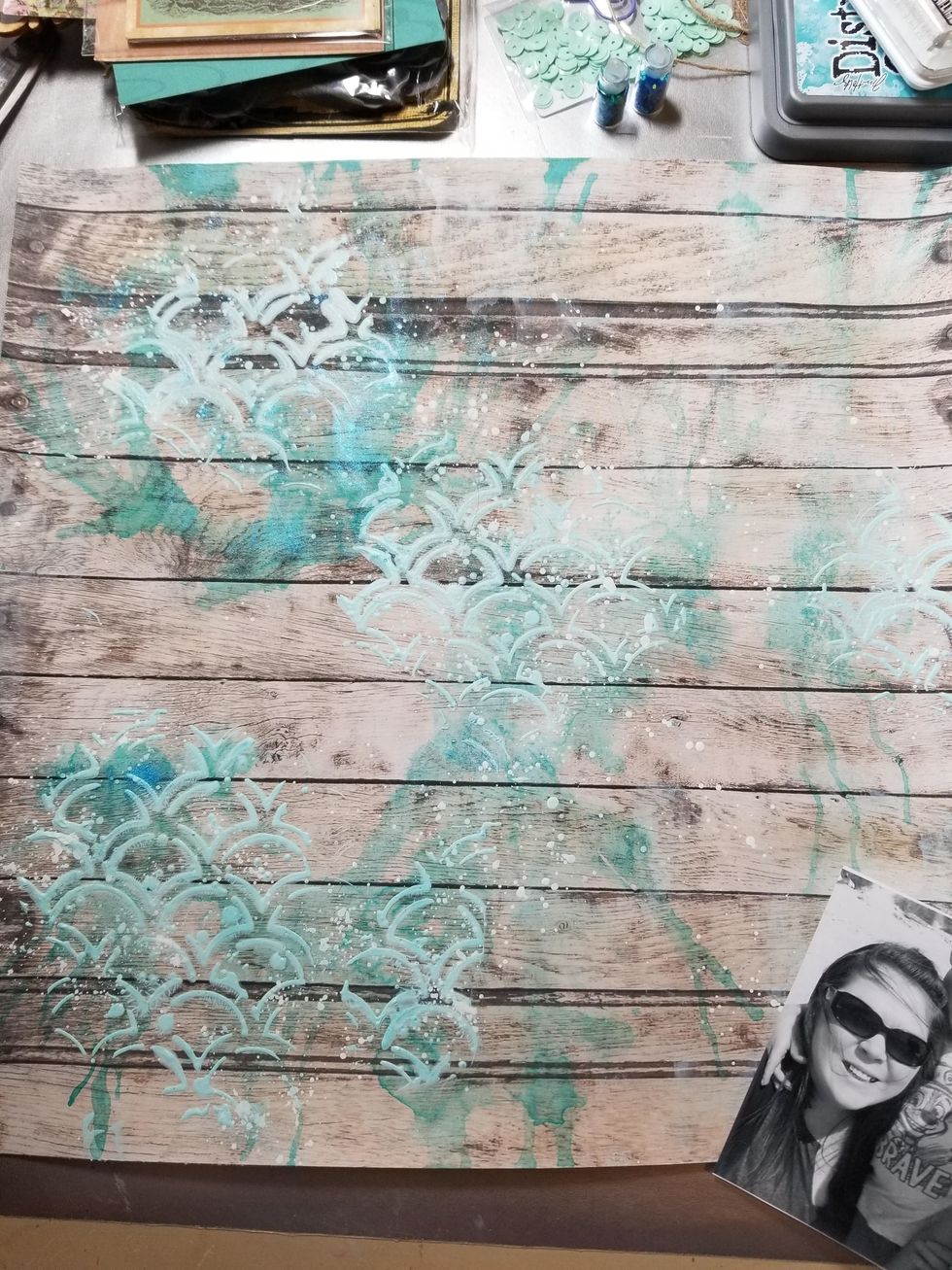 Apply the colored texture paste through AA Scales stencil in places you want to add a touch of color and texture. Allow to dry or dry with heat tool. Add small drips of AA Minx Panache.
Continued from last step... Add a spritz of water to each drop of Panache Minx ink and move paper around to let ink move and flow. Dab away unwanted ink with a paper towel.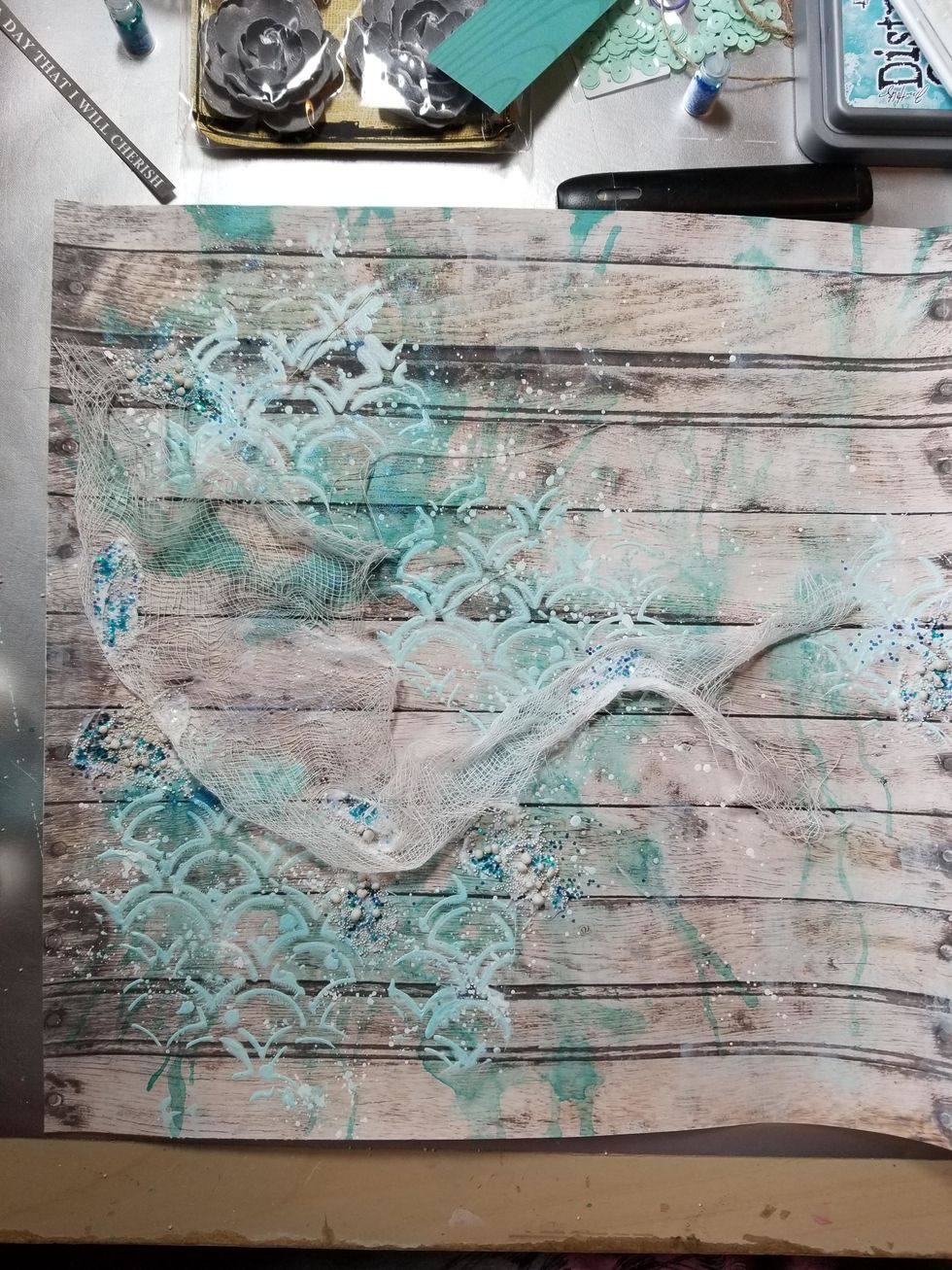 Use a matte gel medium or clear glue to adhere some cheesecloth here and there for texture. Add some mini art stones, microbeads, and glitter. Shake off excess and let dry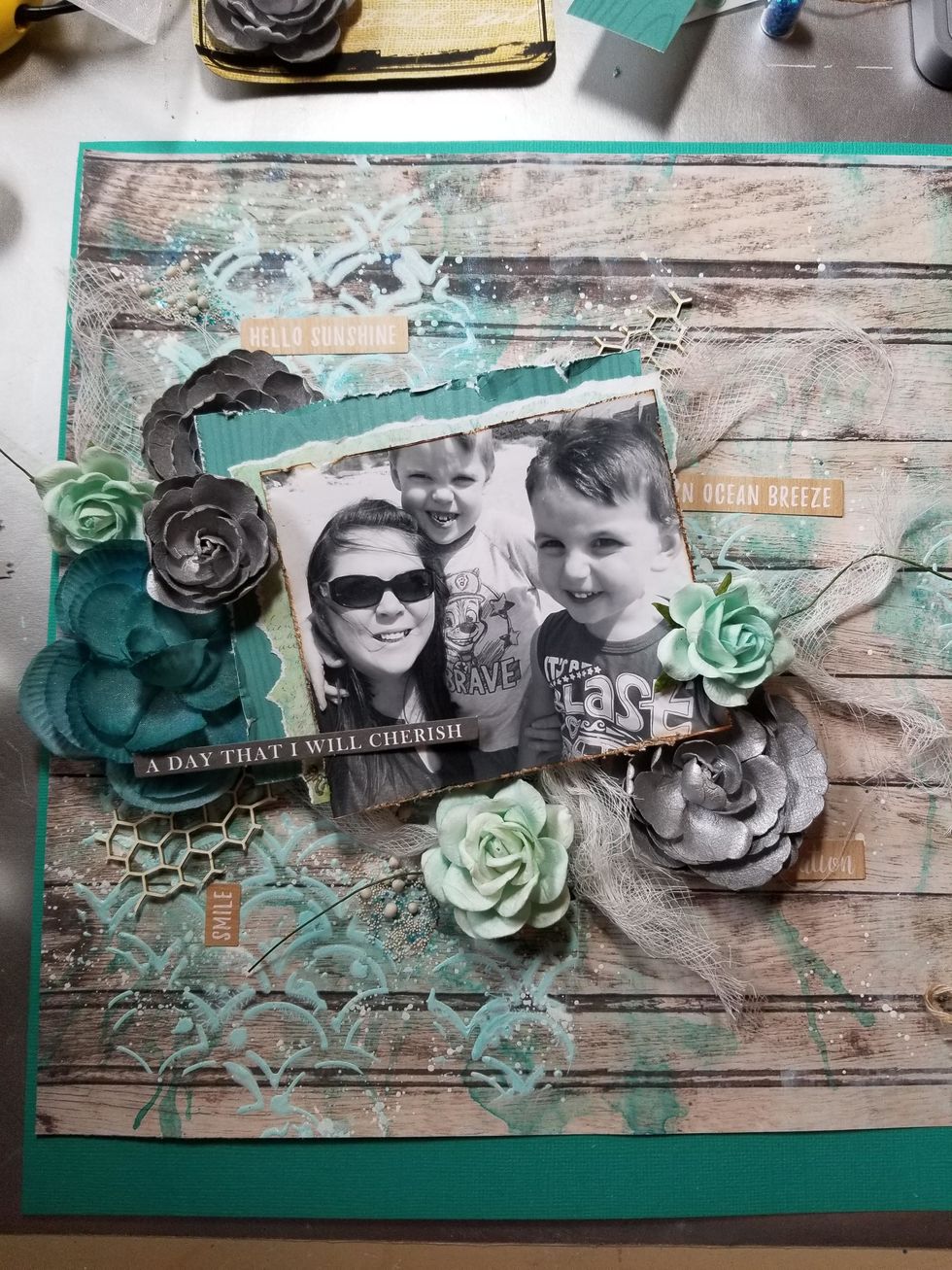 Arrange all of your embellishments, sentiments, etc. Once you have the placement you wish, adhere everything using matte gel or glue. Use scrap cardboard under some elements and photo to lift.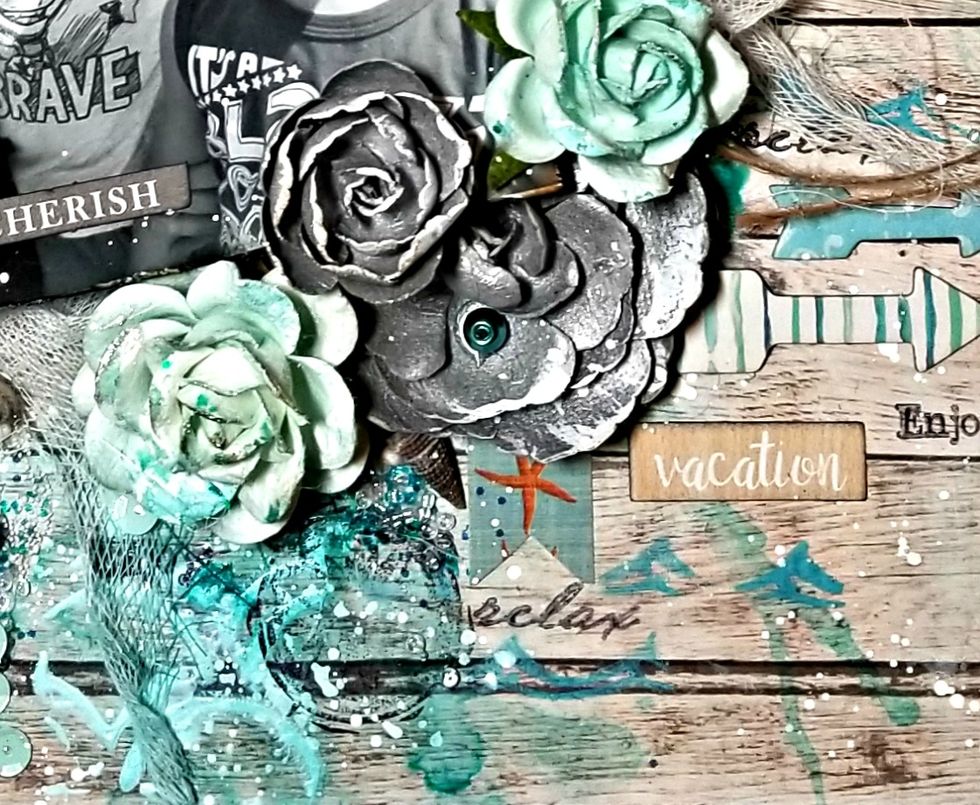 Add some stamping here and there, beads and splatters of bright white acrylic. I also used AA Colorations in Gilded Gold to accent areas and brushed the white over my elements.
My sentiment stickers are ink edged using black.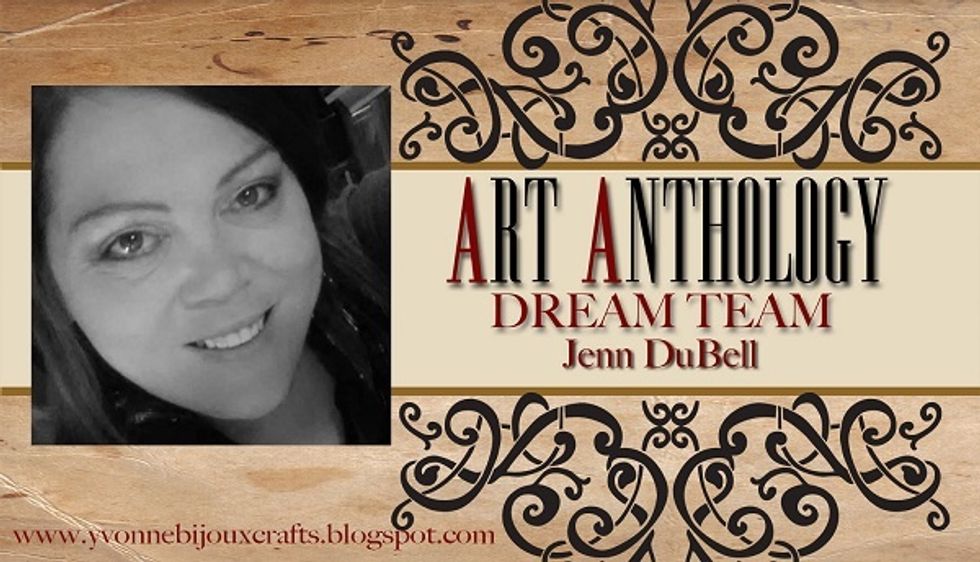 Thanks so much for viewing my guide! To see more of my creations visit my blog at www.yvonnebijouxcrafts.blogspot.com
Art Anthology products are conveniently available online at https://www.artanthology.net/ Please join us on Facebook and share what you create! https://www.facebook.com/groups/741057632686564/
Art Anthology Shine Teal
Art Anthology Minx Ink Panache
Art Anthology Fairy Dust Spray Gilded Gold
Art Anthology Stencil Scales
Clear Gesso
Flowers and embellishments
Paper
Photo
Texture paste or modeling paste
Art Anthology Colorations Peacock feather
bright white acrylic paint
Art Anthology
Art Anthology is a manufacturer of dimensional mediums.\n\nCome chat with us in our Facebook Group: Art Anthology Adventures in Art