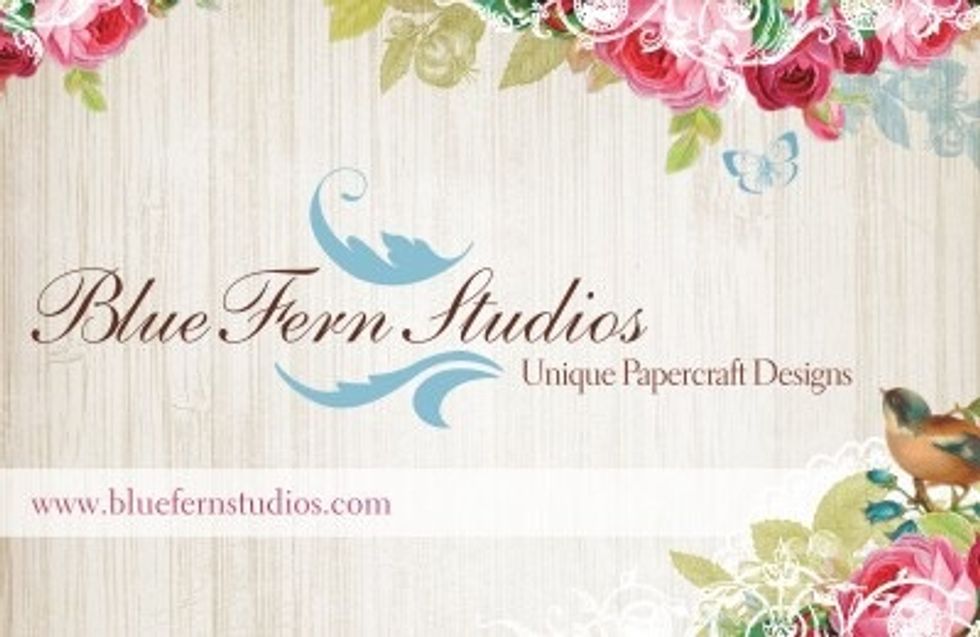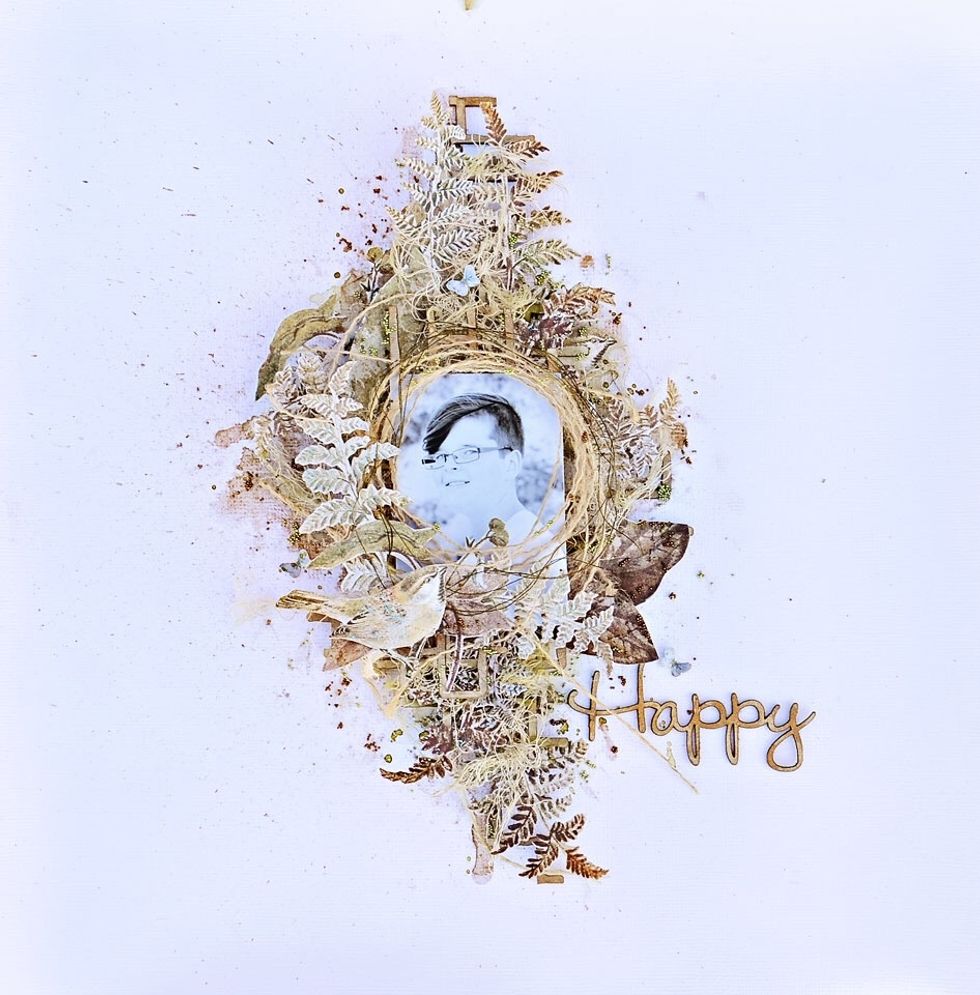 Hello and welcome to my layout tutorial, I hope you enjoy creating this page for the special boys in your life.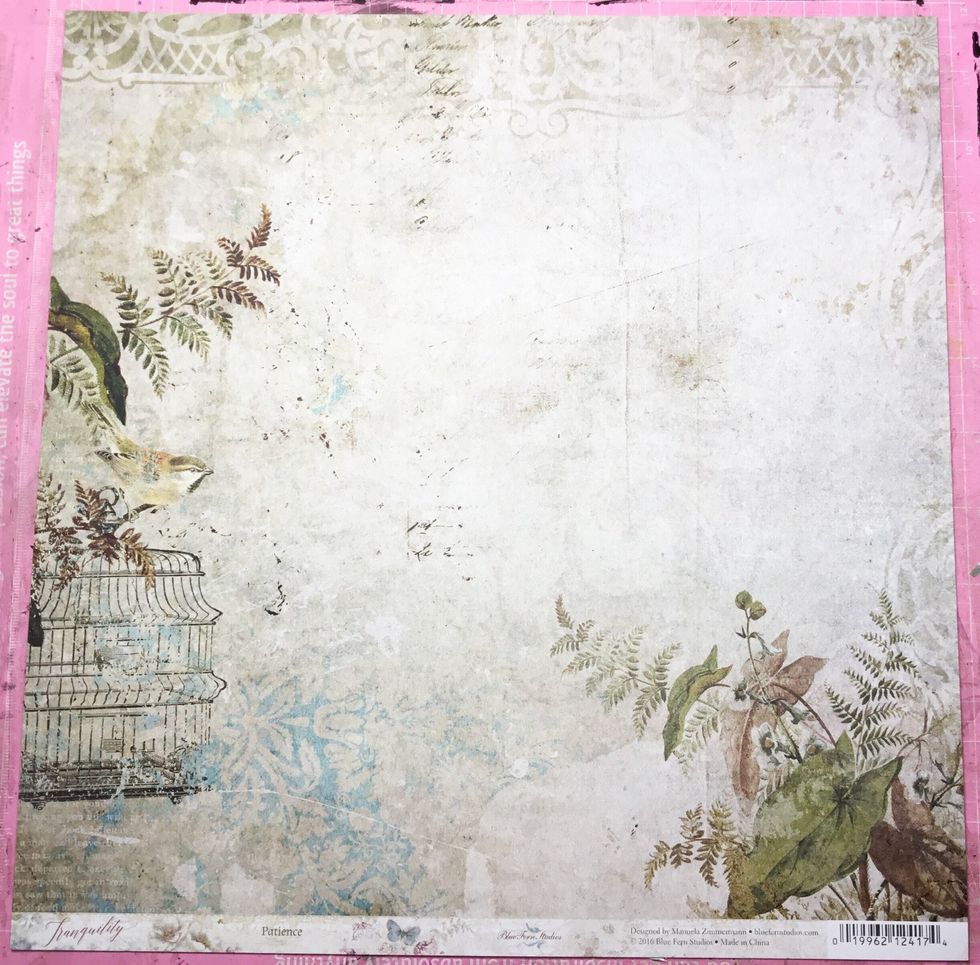 This is the paper you will need from the Tranquility Collection. You will need 2 pieces of this and you will need to fussy cut out the images.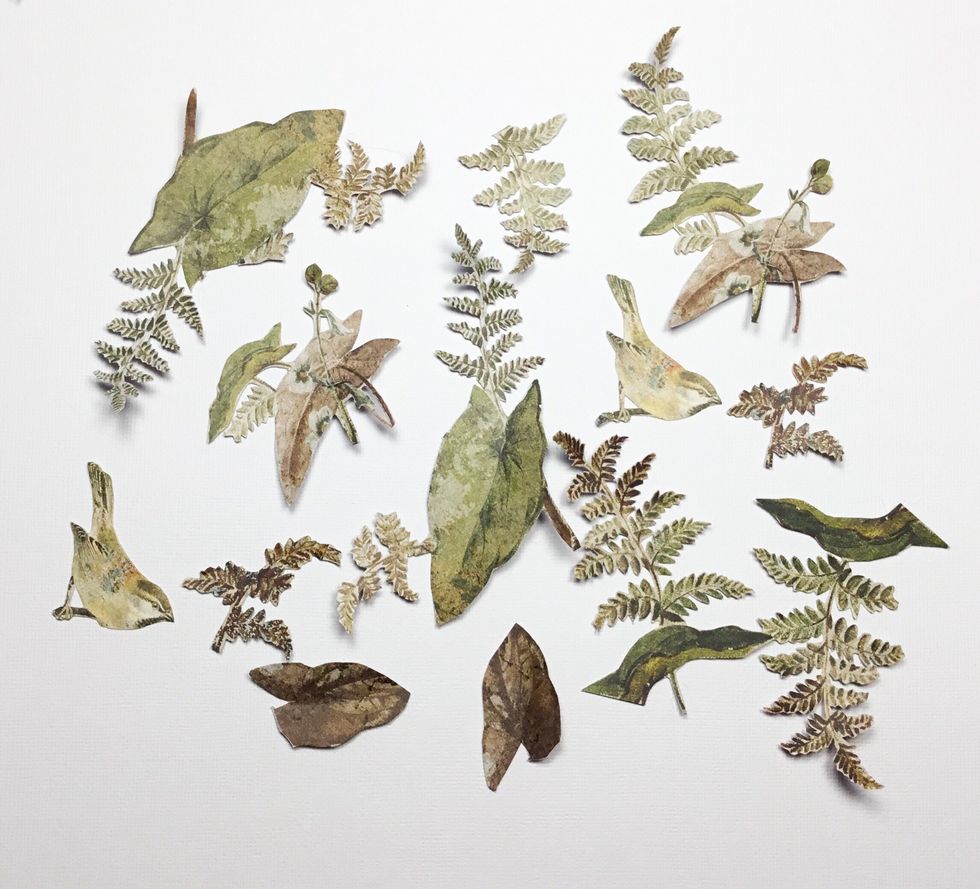 Fussy cut images needed to complete the layout.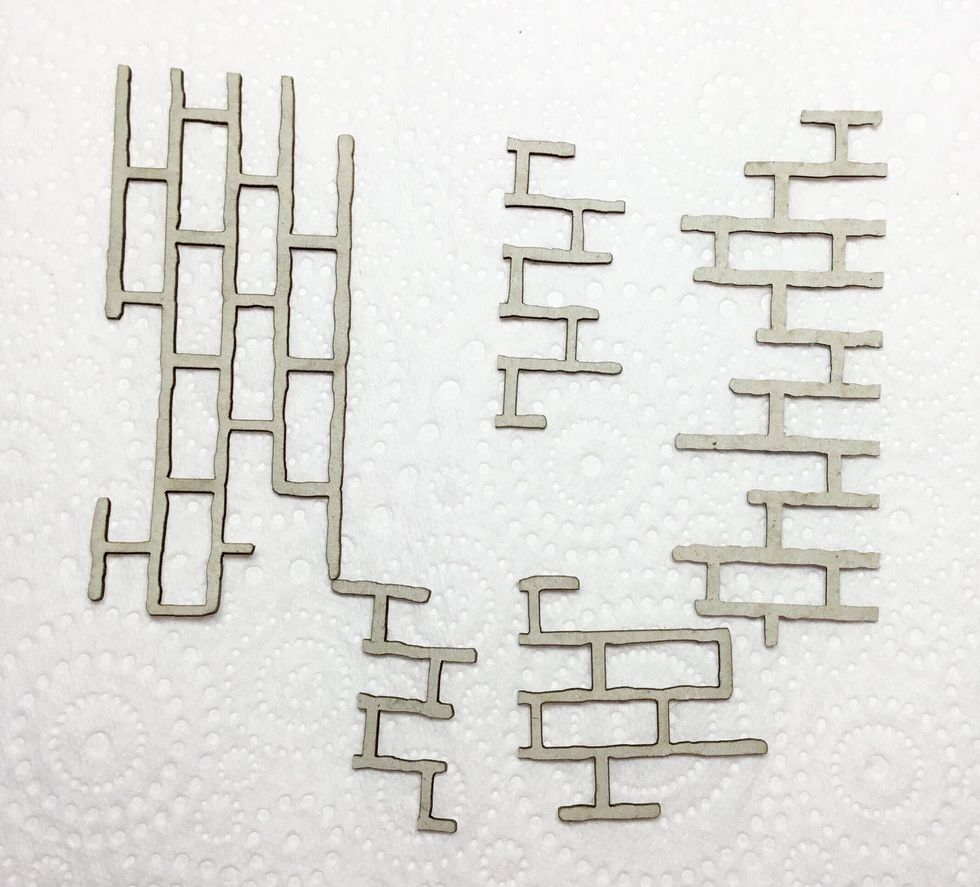 You will need these pieces from the Shabby Brick Bits chipboard set.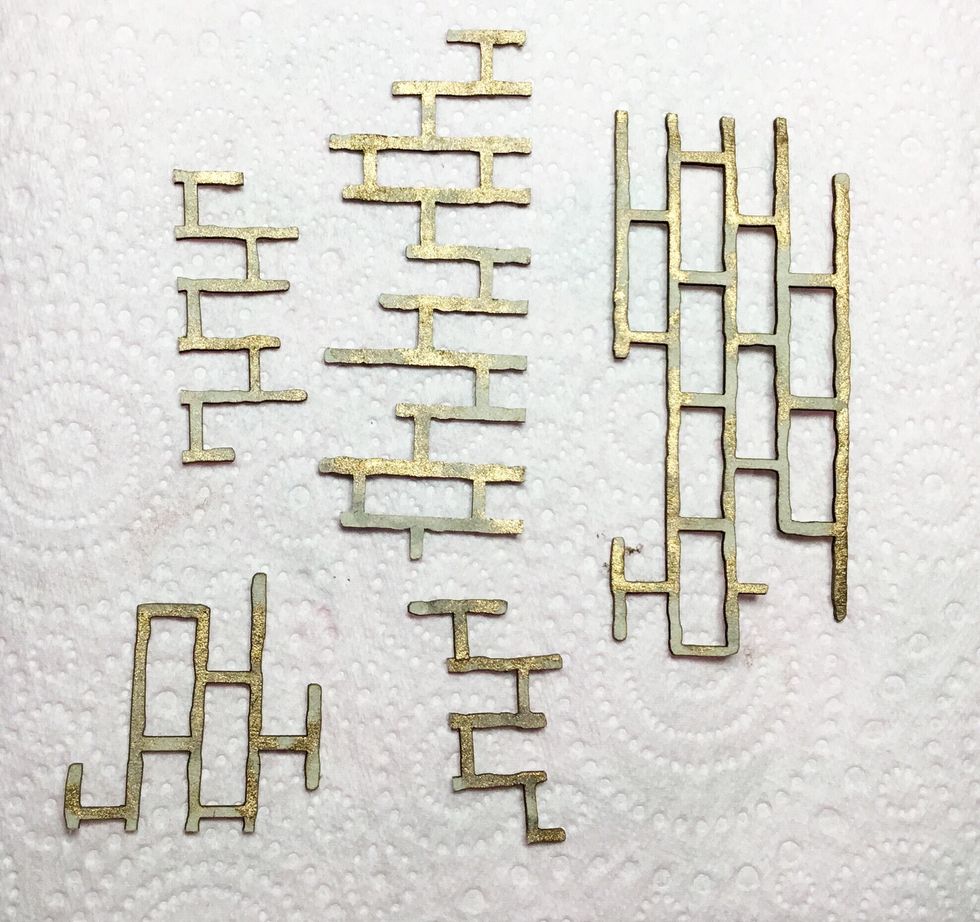 Colour with a contrasting colour as shown. I have used Finnabair Rust Mica Powder to give a shimmered finished.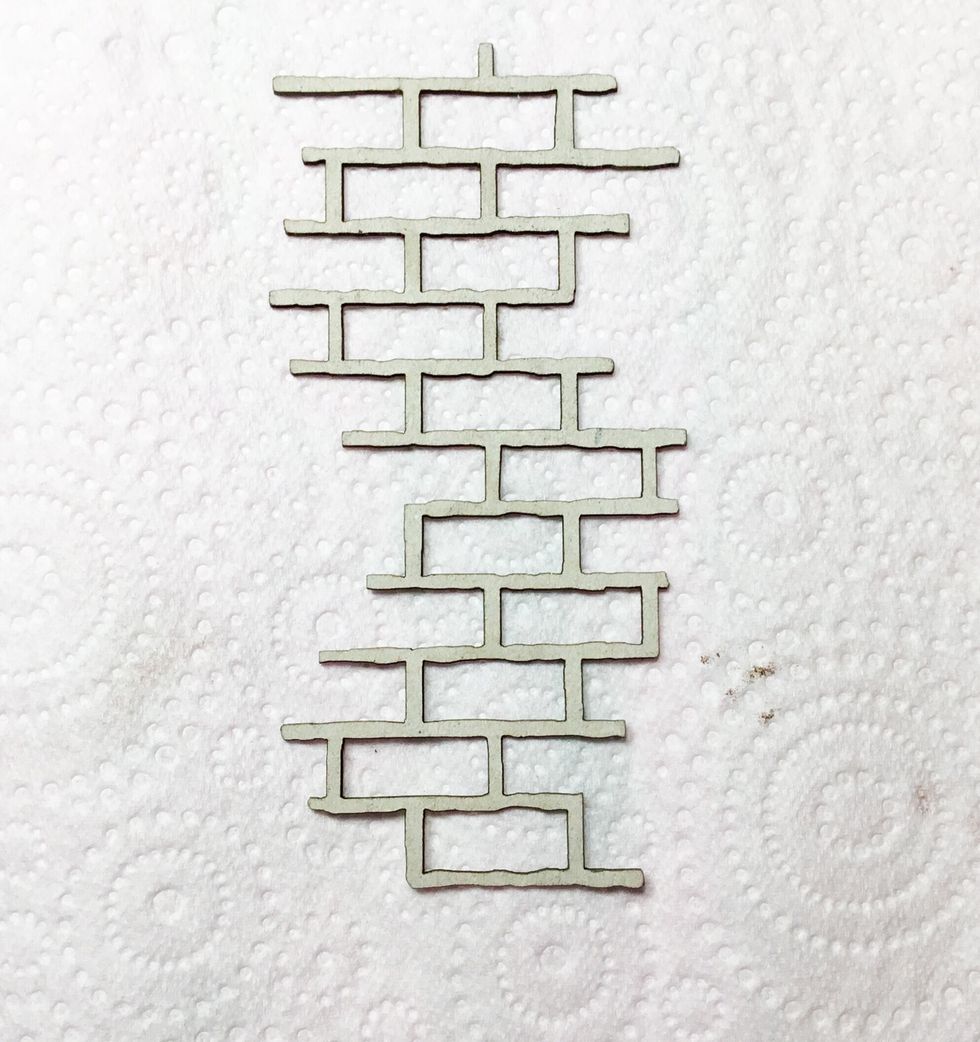 Now you will need this piece of chipboard from the set .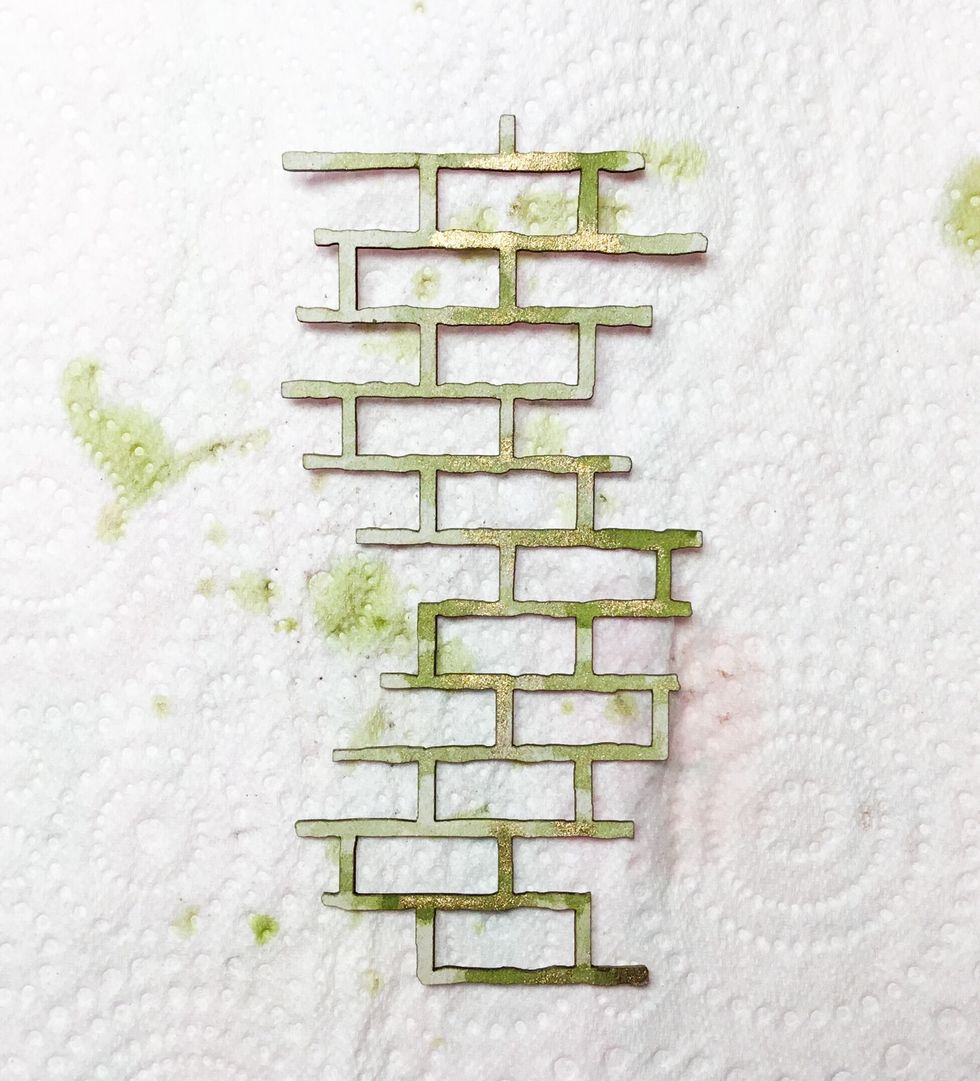 Colour with a mixture of green watercolour and the Rust Mica Powder. You can add more colour if you like, I wanted to leave it a bit natural looking.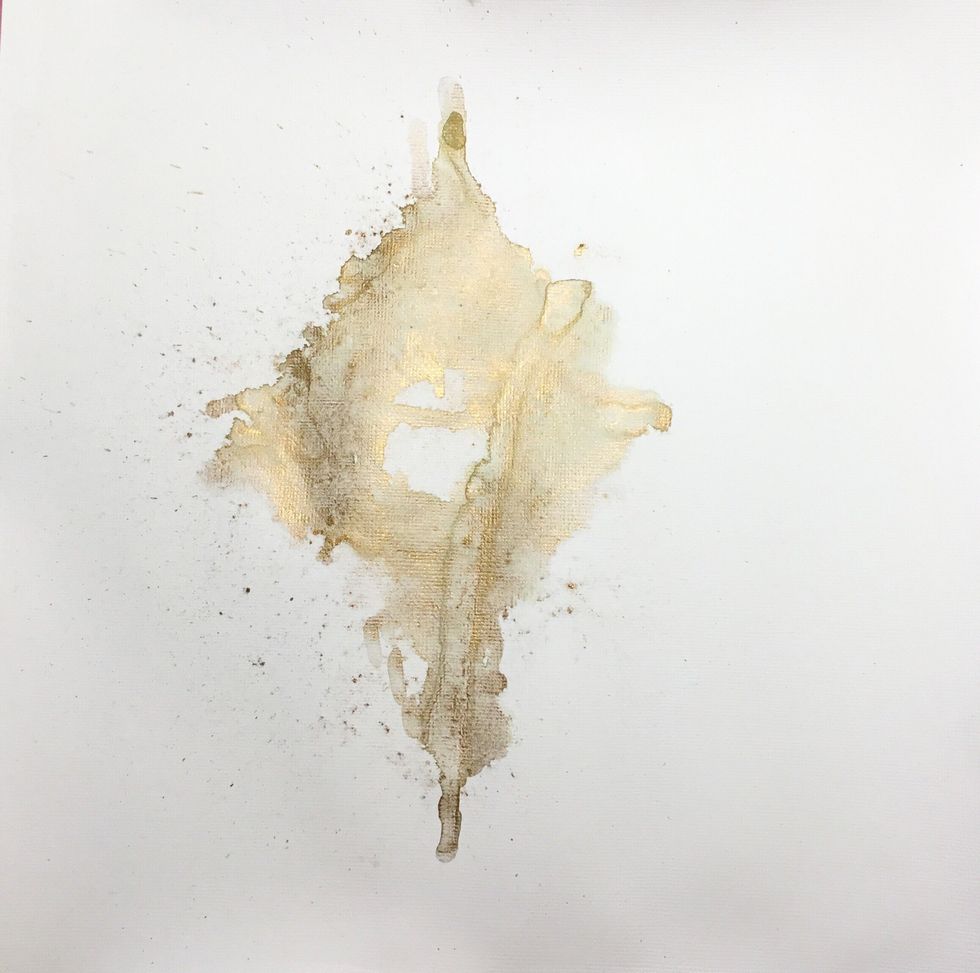 Now add a splash of colour to the centre of your white cardstock as shown. This is a very watery mixture of the Rust Mica Powder.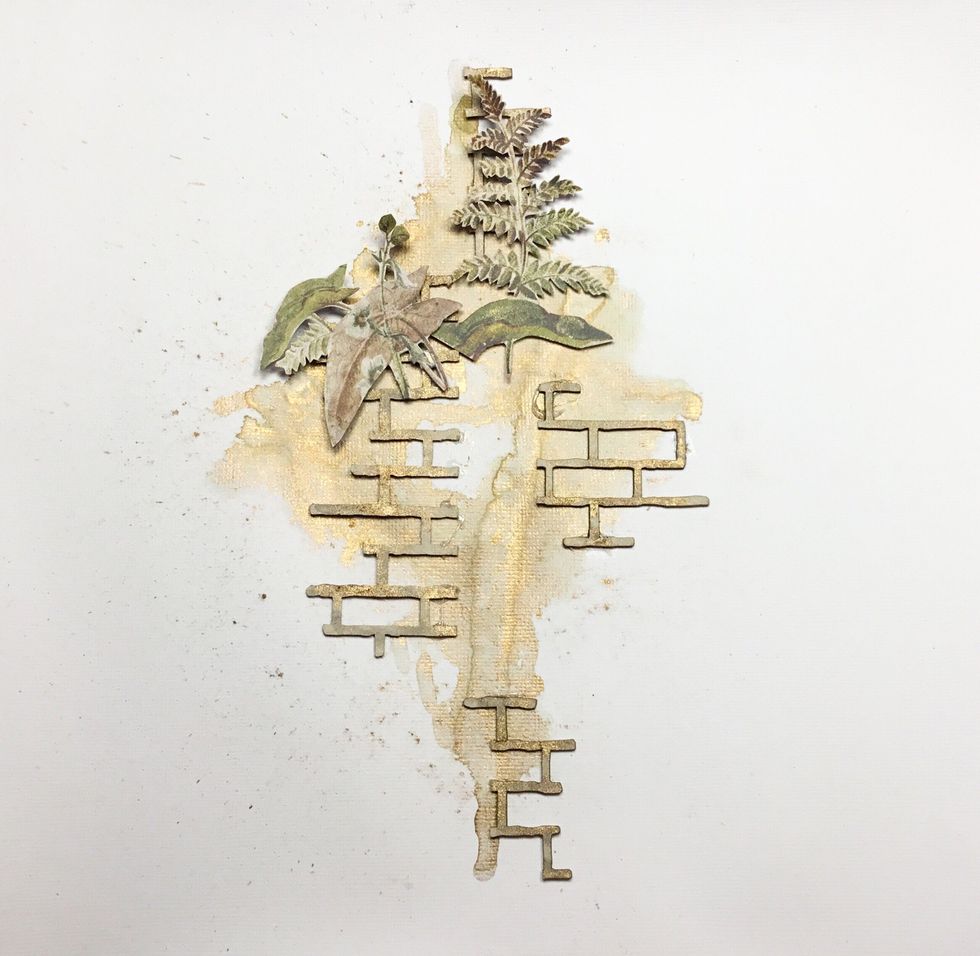 Now start layering pieces as shown.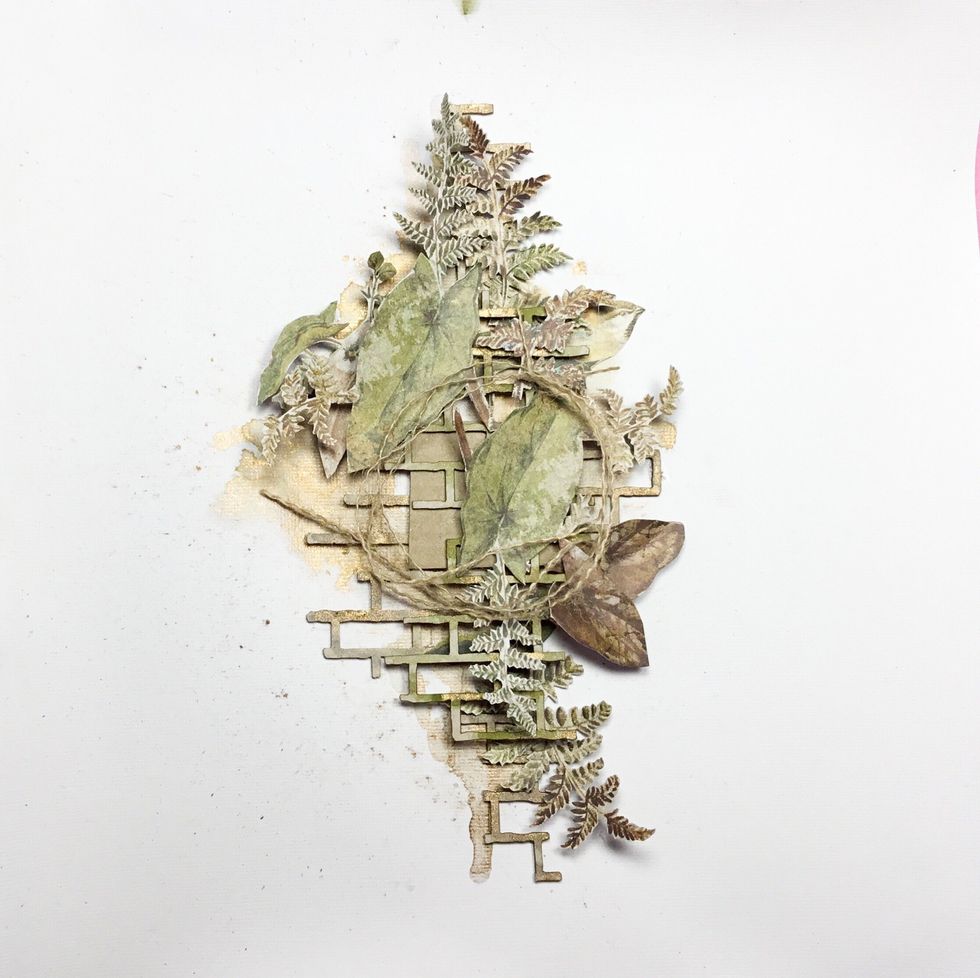 Attach the next layer as shown.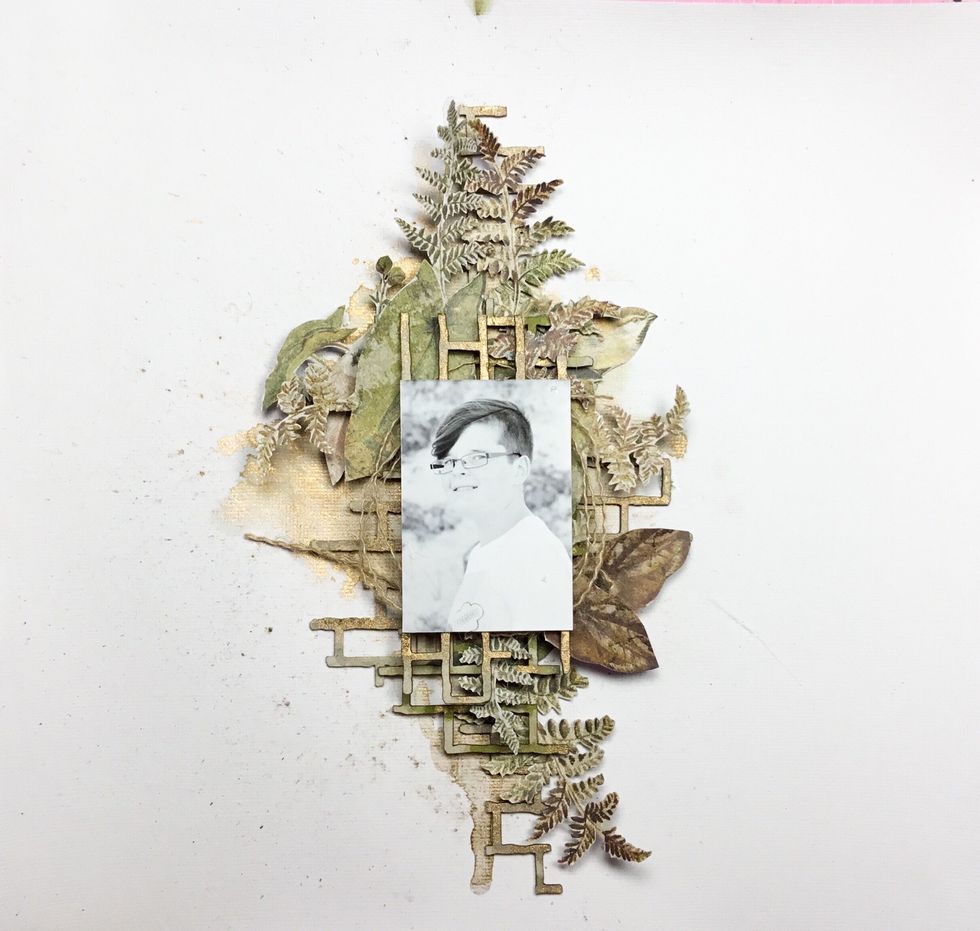 Add another layer as shown.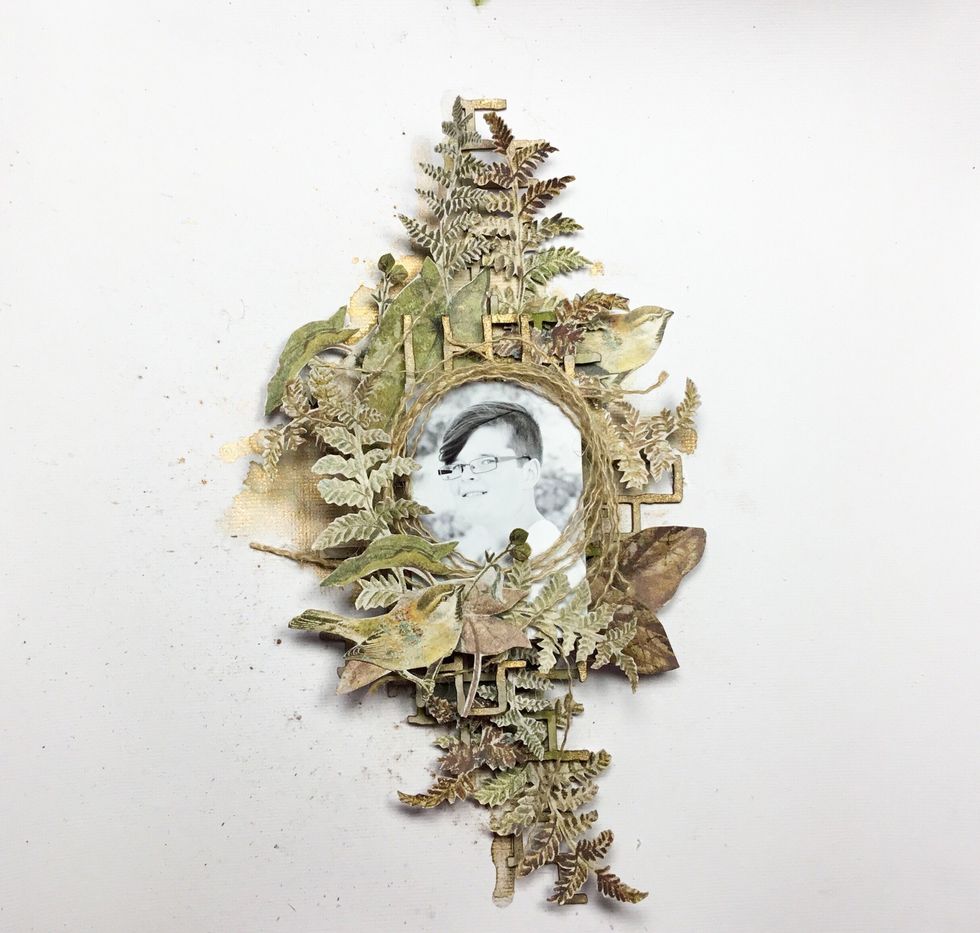 Add another layer as shown.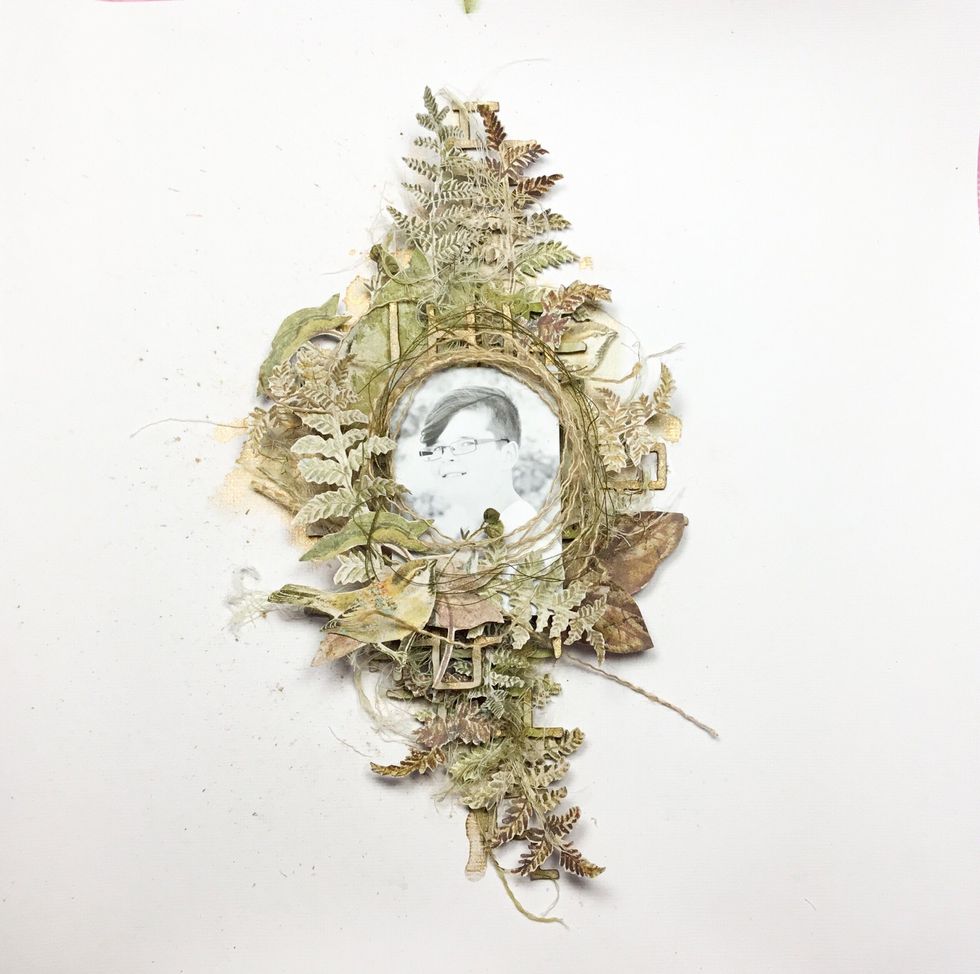 Add contrasting cotton thread around the jute frame.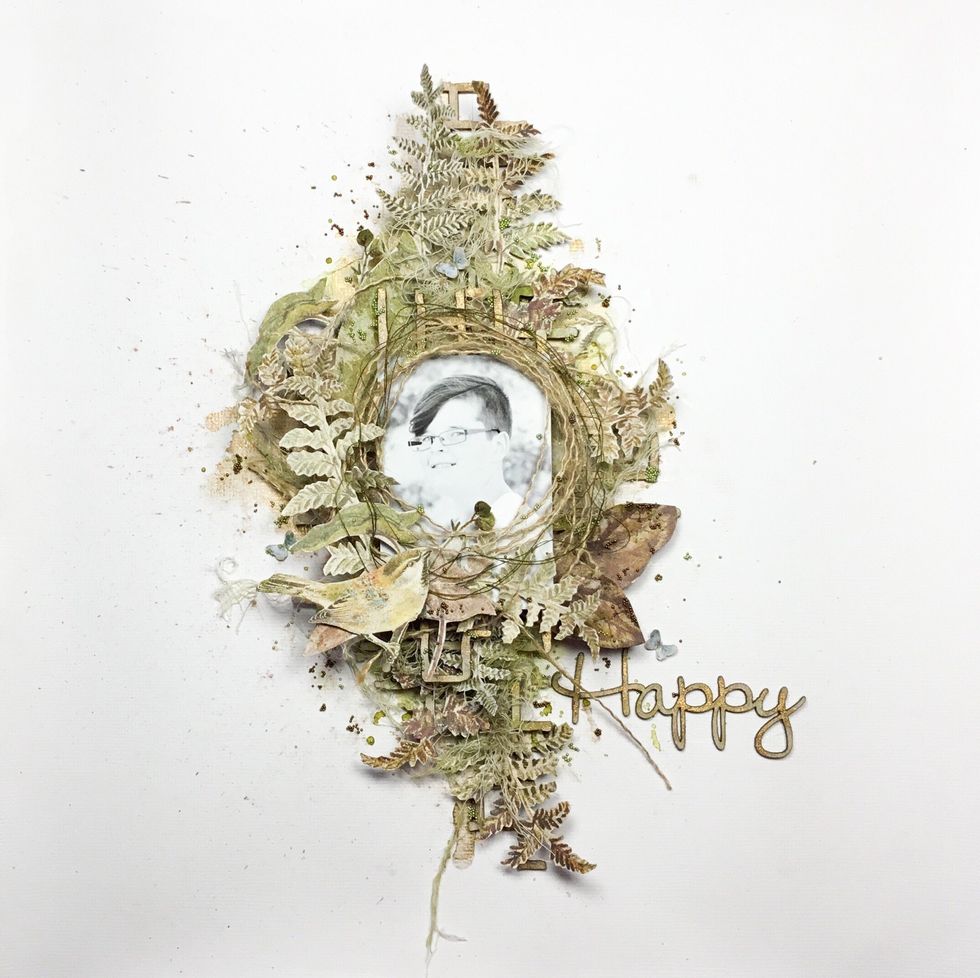 Add title and a sprinkling of seedlings as shown. I fussy cut the little butterflies from the pattern paper label strip. They are fiddley to cut out but they are so cute.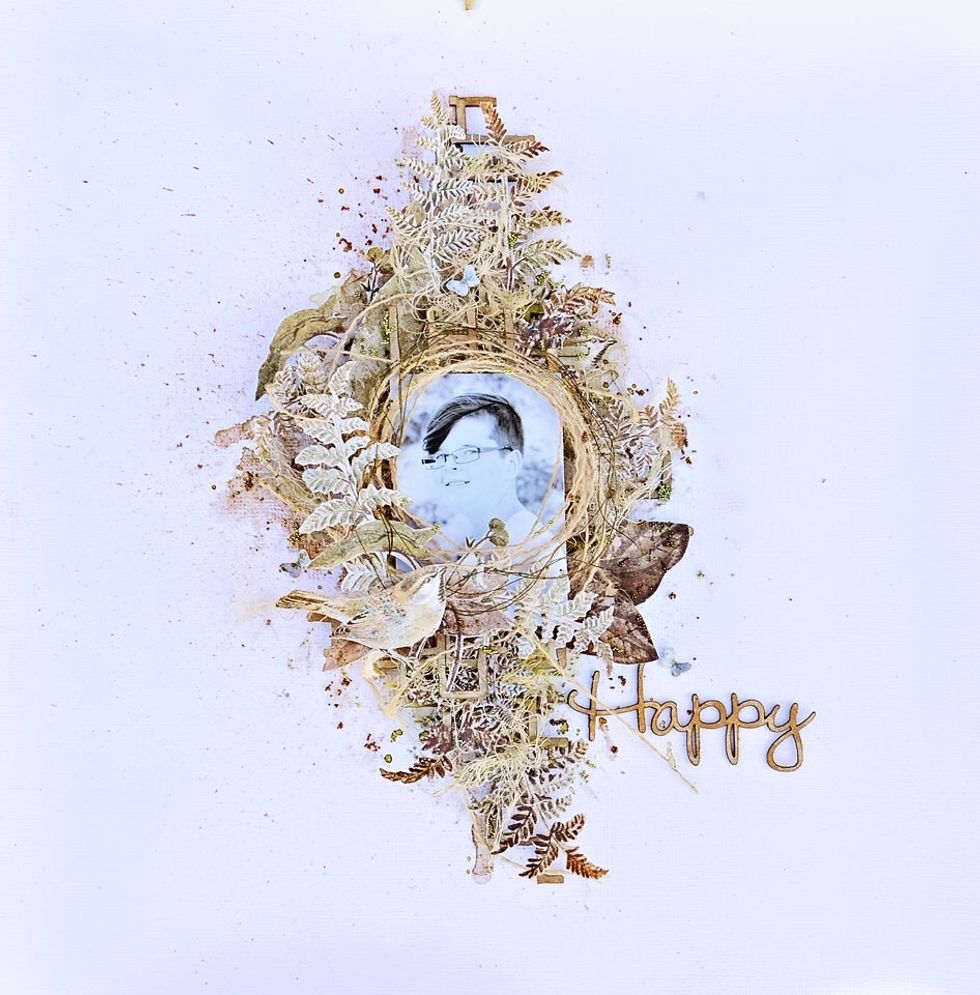 You layout is now finished.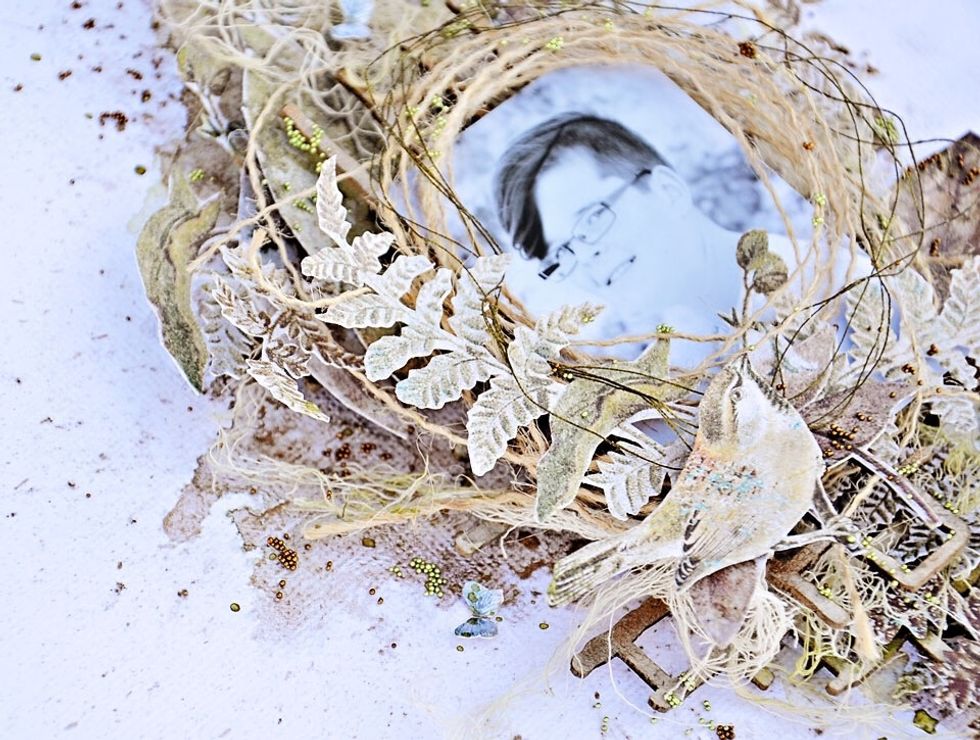 Sharing some close ups of my page.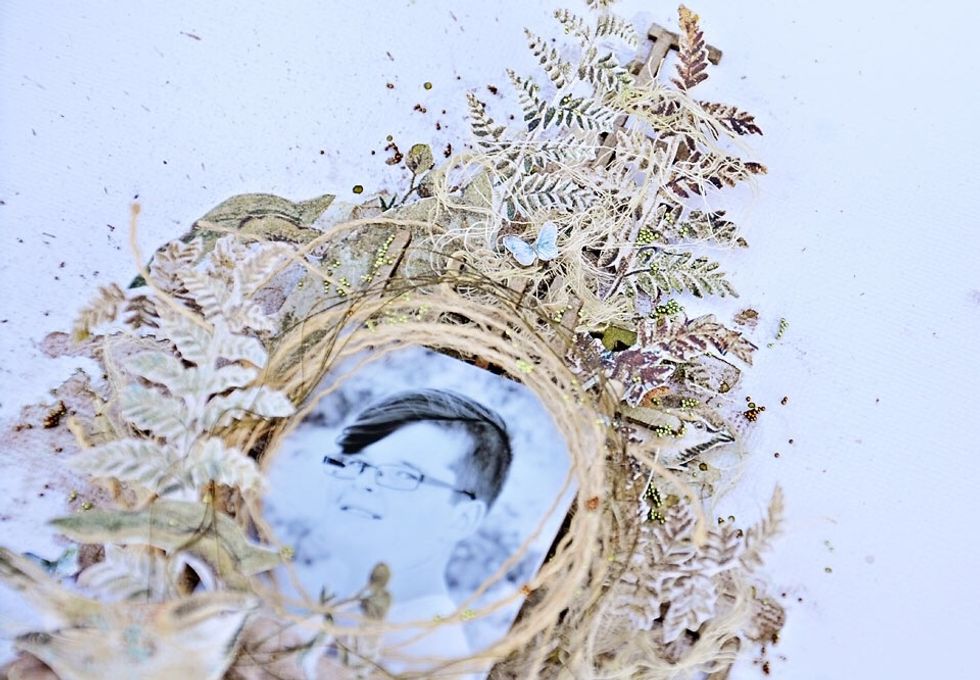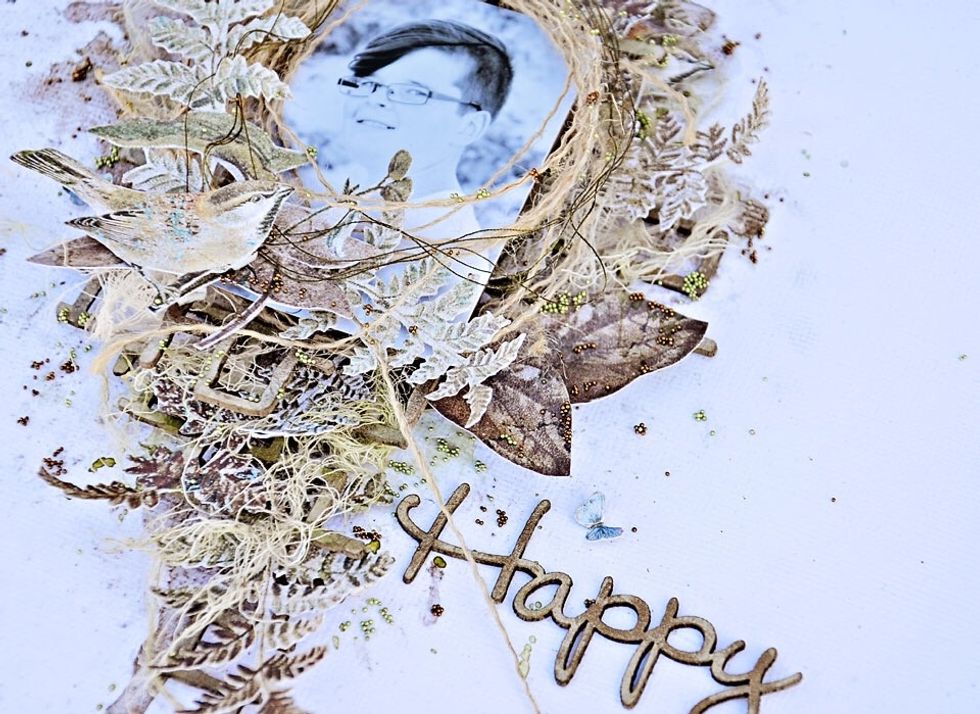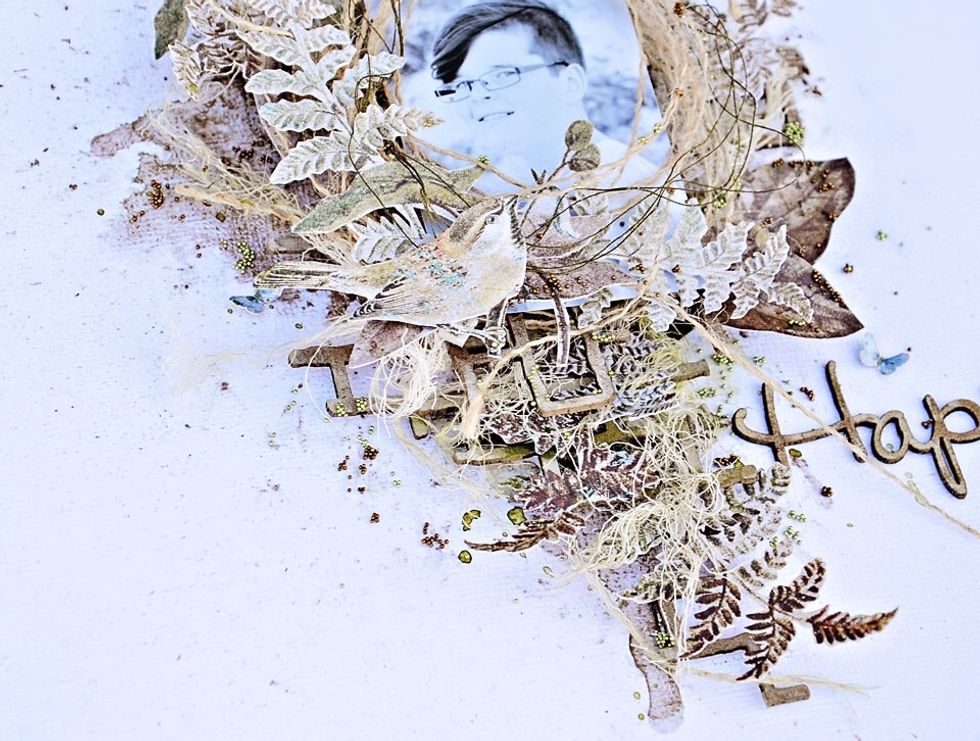 I hope you enjoyed my tutorial please feel free to drop by my blog. www.scrappinforme.blogspot.com.au
BLUE FERN STUDIOS MATERIALS LIST
2x Tranquility Collection - Patience Pattern Paper
Twig Seedlings
Meadow Seedlings
Shabby Brick Bits Chipboard
Happy Title Chipboard
OTHER MATERIALS
Rust Mica Powder or Brown Watercolour Paint
Green Watercolour Paint
White Cardstock
Cotton Thread
Cheesecloth
Jute String