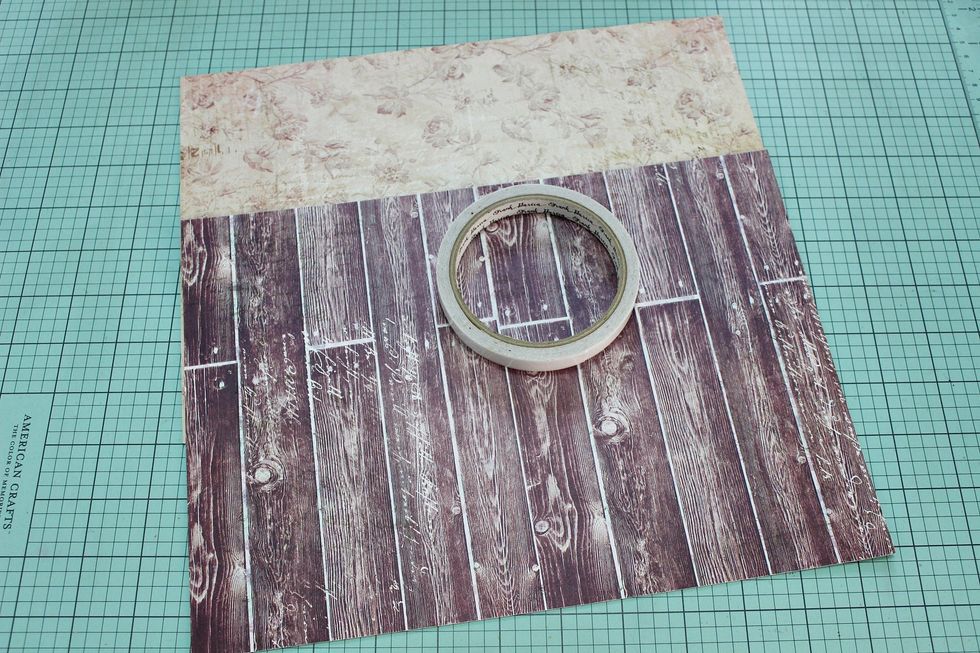 Choose two sheets of A4 pad and use double-sided tape to attach the sheets in size 12 x 12. How we tear the edge, glue only one edge of the paper.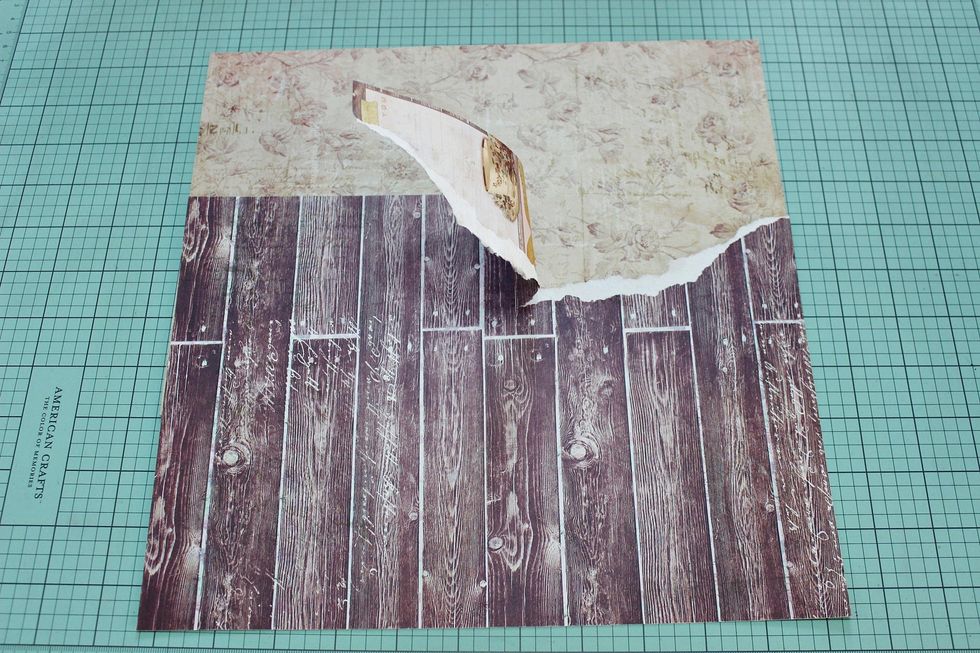 Tear the paper diagonally with your hand.
Do the same thing with the piece of kraft paper.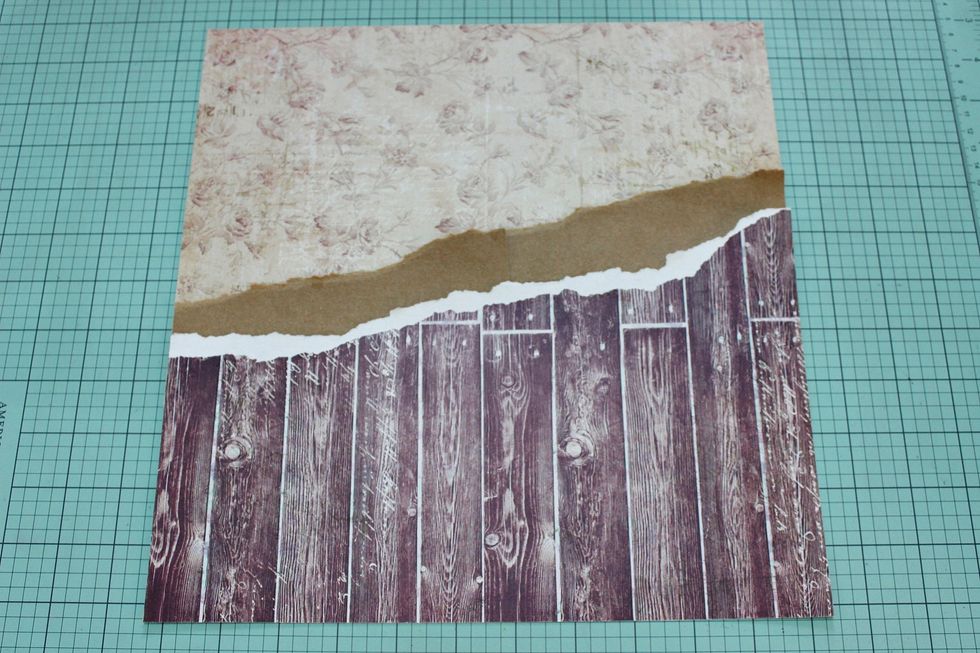 Now put the kraft paper under the torn paper, as in the photo.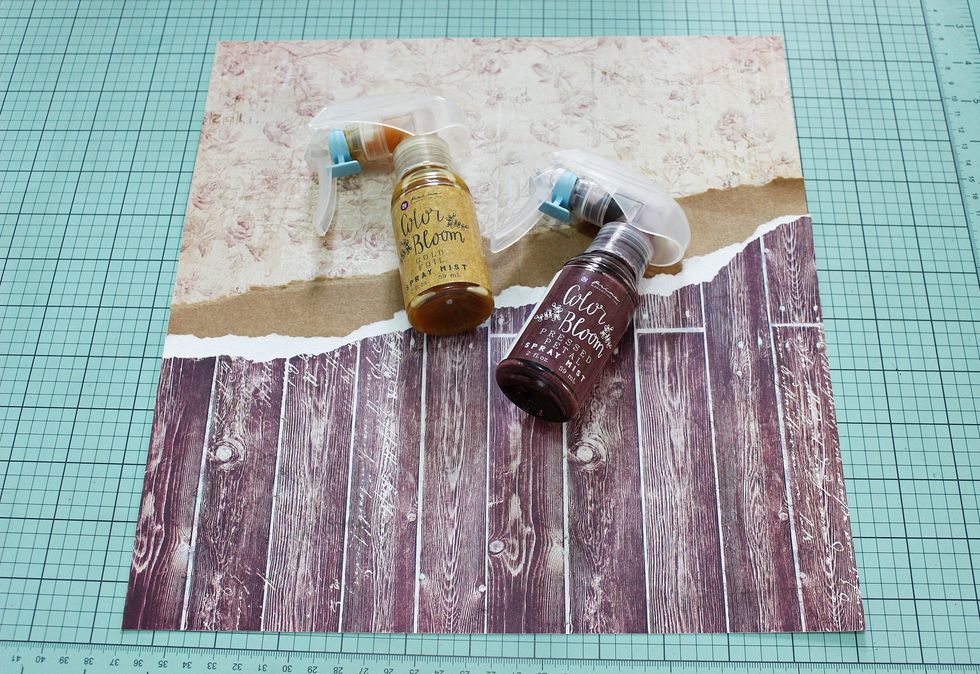 Apply sprays and make a splash.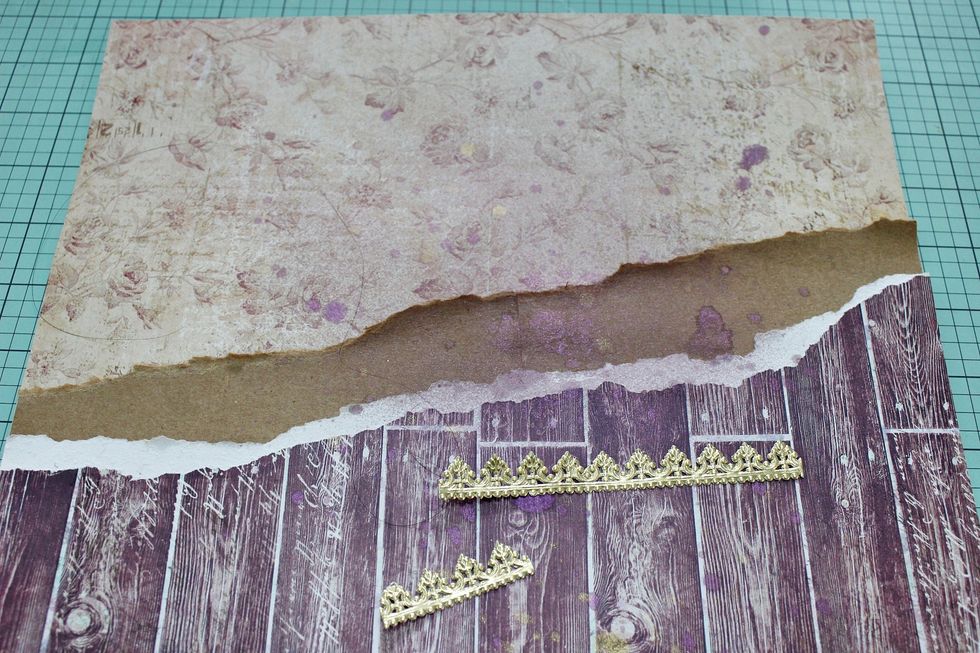 Glue some pieces of Dresden Trim.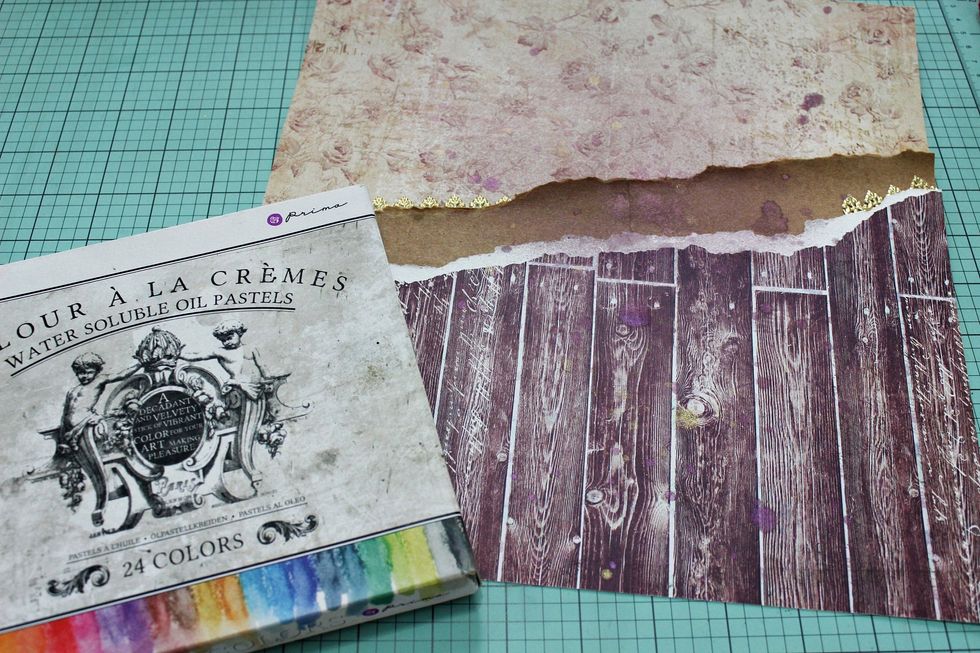 Use of water soluble oil pastel to make some splash in stronger tones.
Choose a color, scratch the mat and spray water.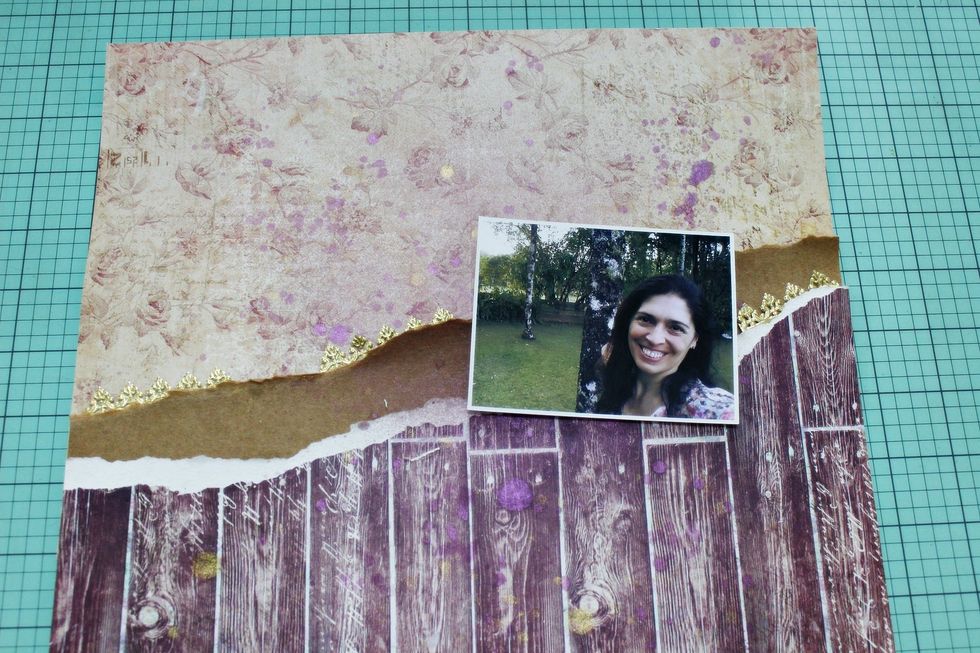 After making the splash, put your photo.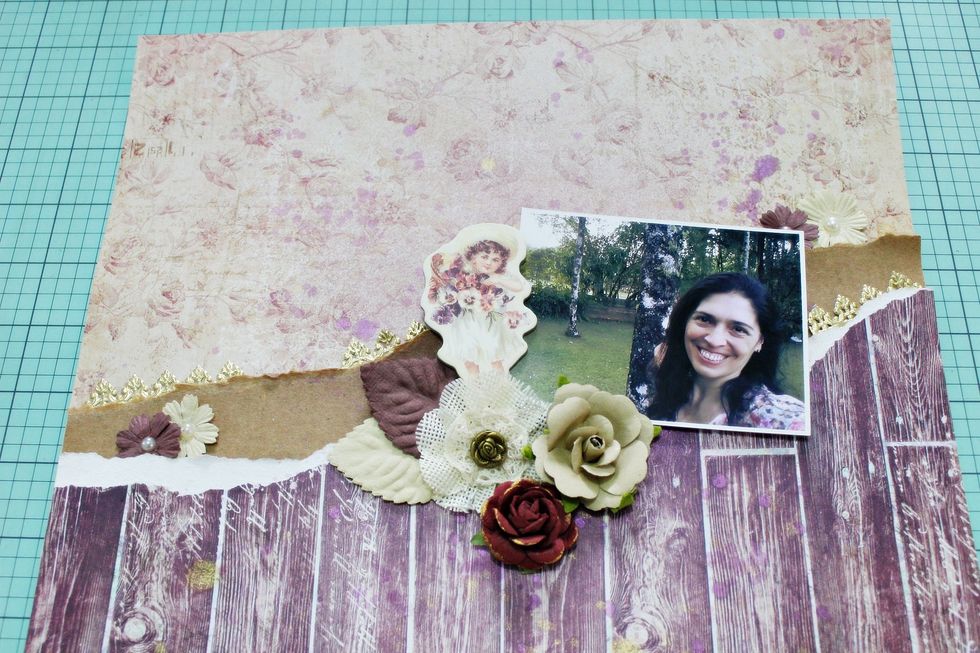 Decorate with some flowers and chipboard.
Choose your title in adhesive rub-on, foil and apply.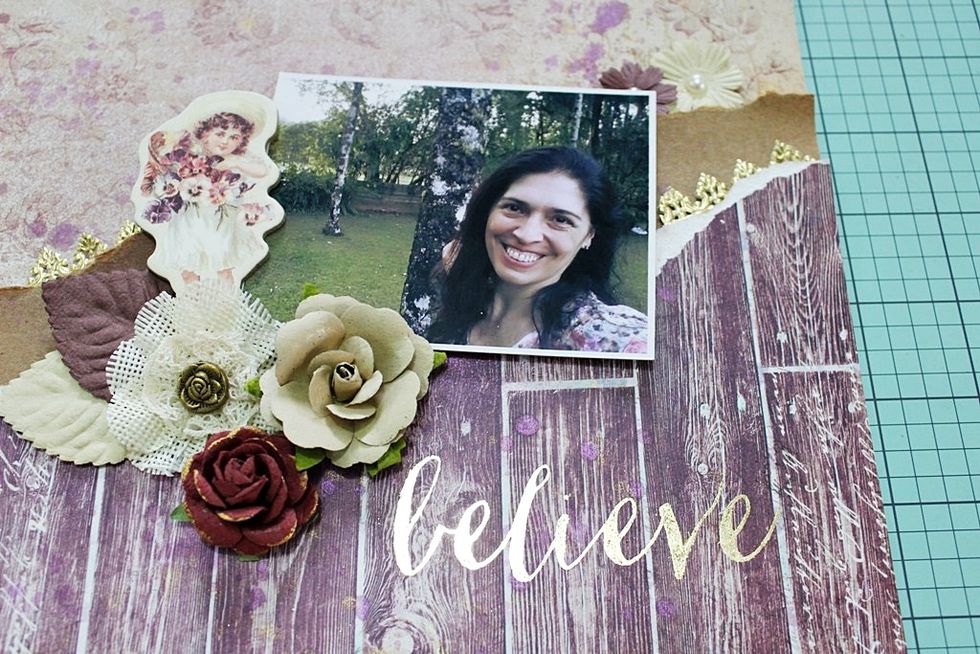 Details.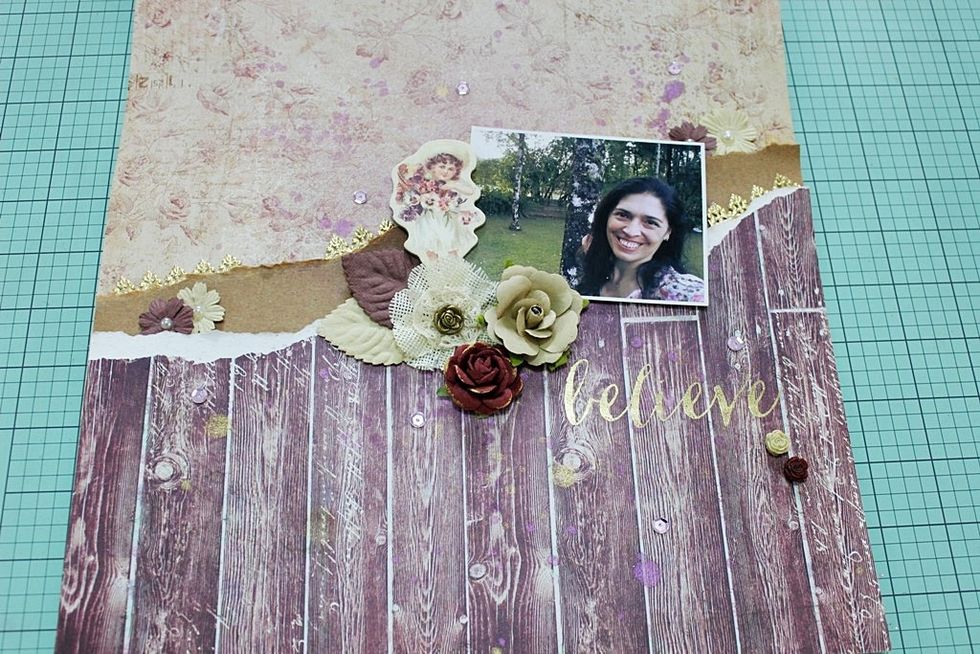 Finalize putting some sequins and brads.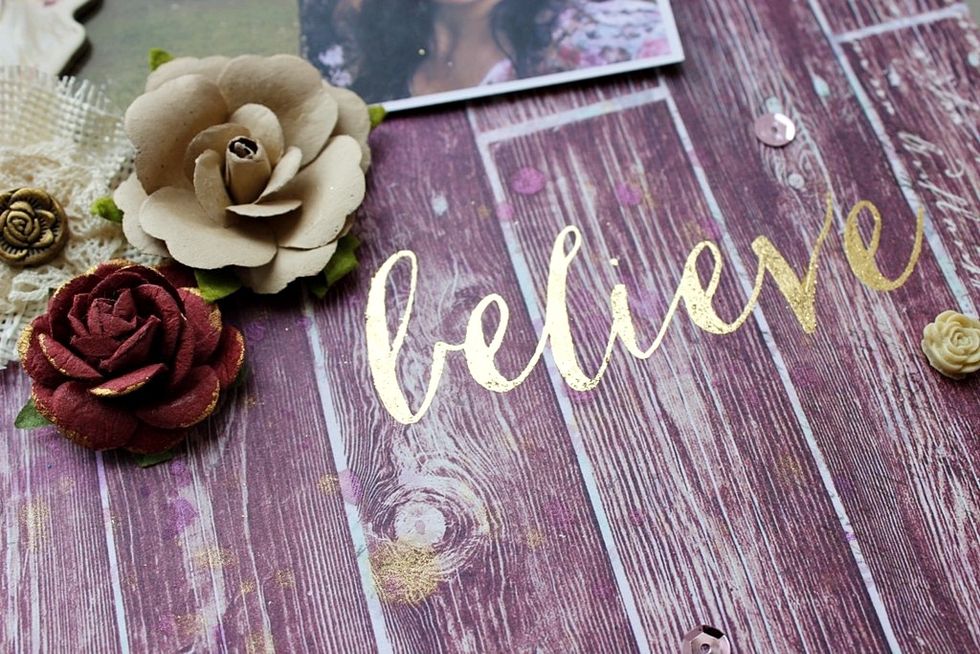 58373 - Tales of You & Me Brads
971403 - Adhesive Rub-Ons
585624 - Rub-on Foil Intergalatic
573881 - Color Bloom - Pressed Petal
573805 - Color Bloom - Gold Foil
990916 - Tales of You & Me Chipboard
549039 - Sugar Bloom Flowers
580650 - Butterfly Chenille Flowers
578220 - Capri Merlot Flowers
581121 - Coy Adelle Flowers
951238 - Butterfly A4 Paper Pad
Paper kraft
Dresden Trim Gold Connected Fleur
Sequins
Prima Marketing
Prima Marketing, Inc. is an established leader in flower embellishments in the scrapbooking and crafting industries!