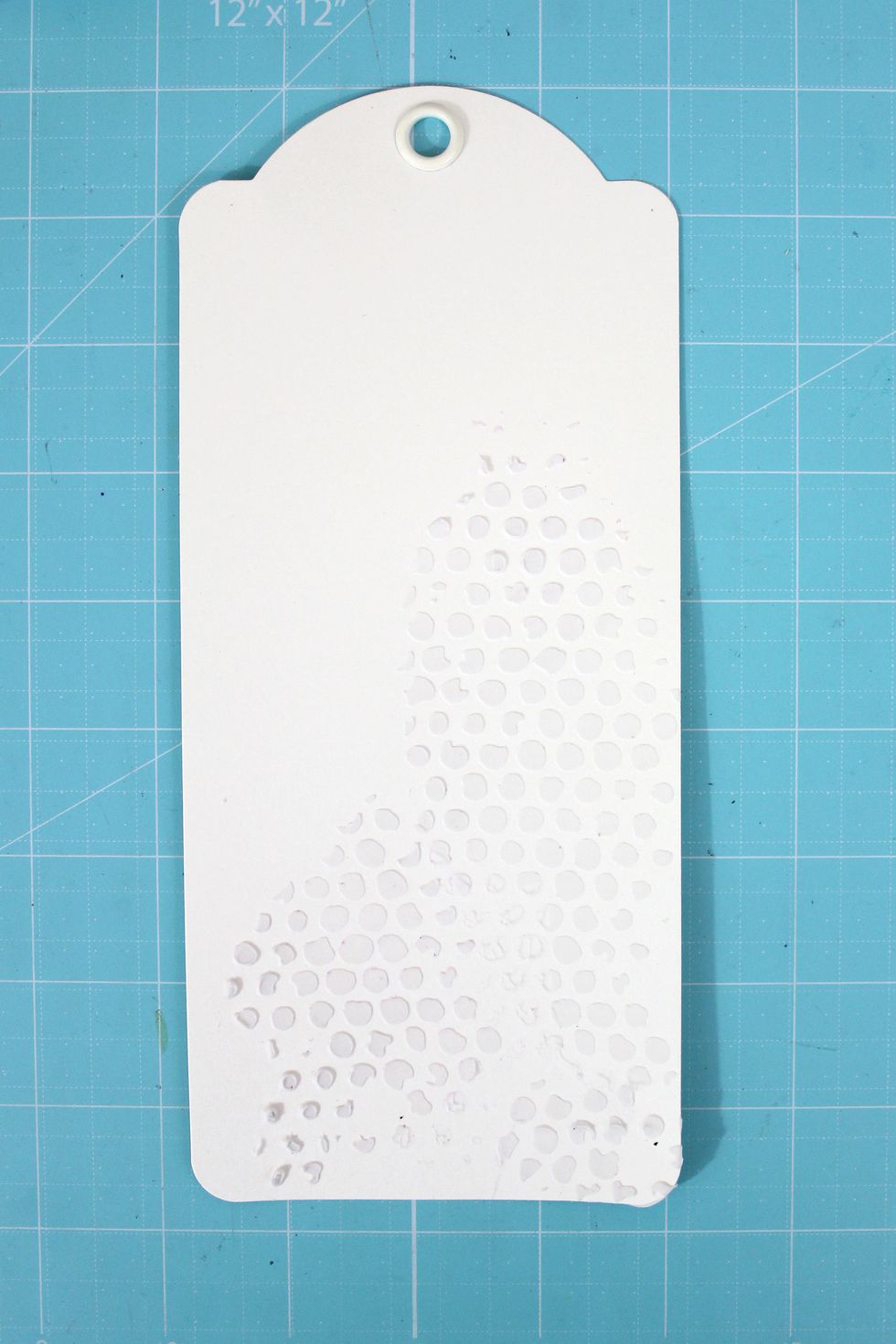 Use a pre-cut tag shape, or create a 4" x 9" tag using ivory cardstock. Using a circle stencil, apply modeling paste to the right and lower section of the tag.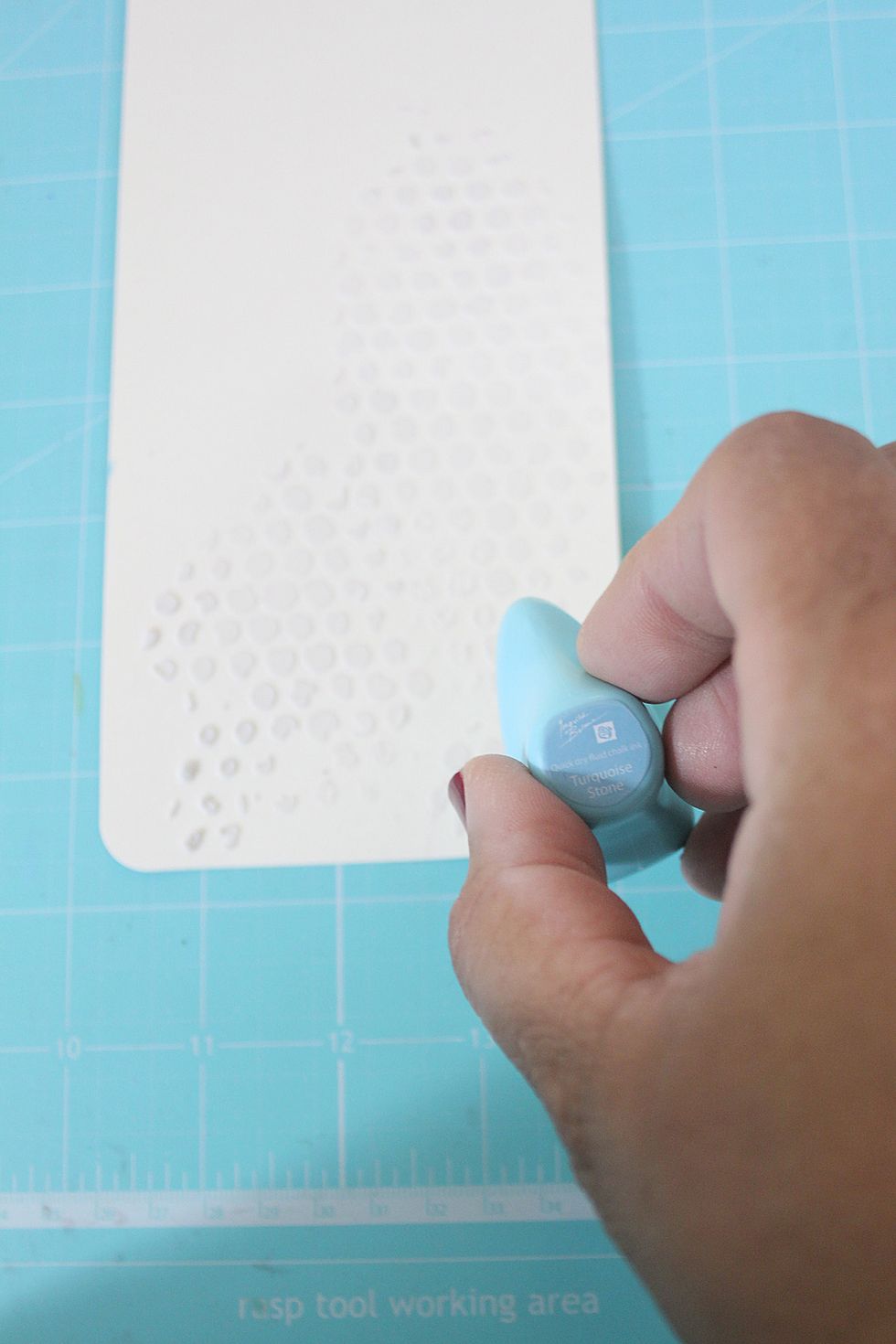 Using the "Turquoise Stone" chalk inker, rub color over the stencil and to the edges of the tag.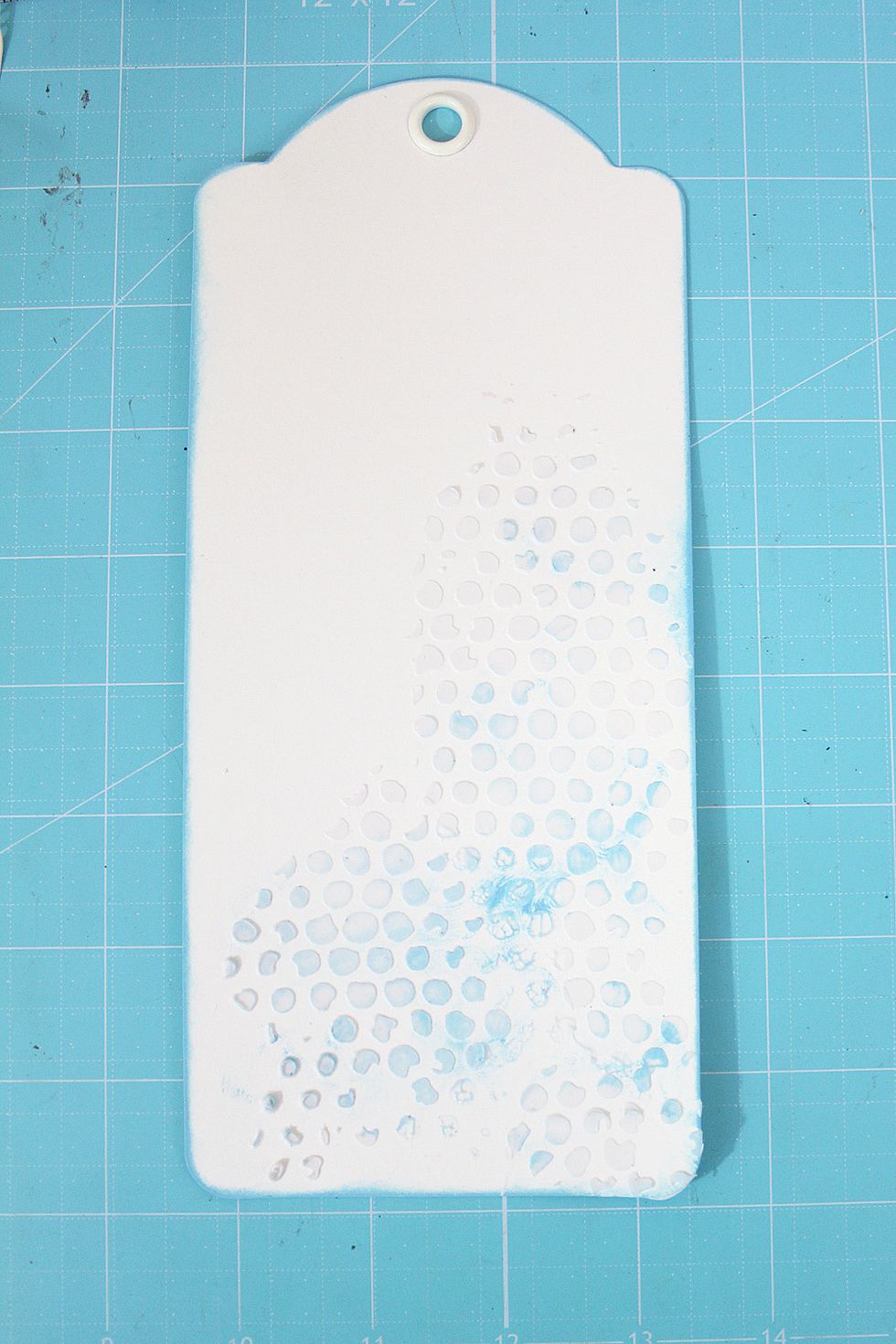 You can add more or less color at this stage. You can also use color bloom sprays at this point.
Cut a 3 1/4" x 6 1/2" vertical strip from the patterned paper shown from the A4 Garden Fable paper pad or the 12x12 "Birdhouse" sheet. At the 4" mark cut at a diagonal, ink edges and apply to tag.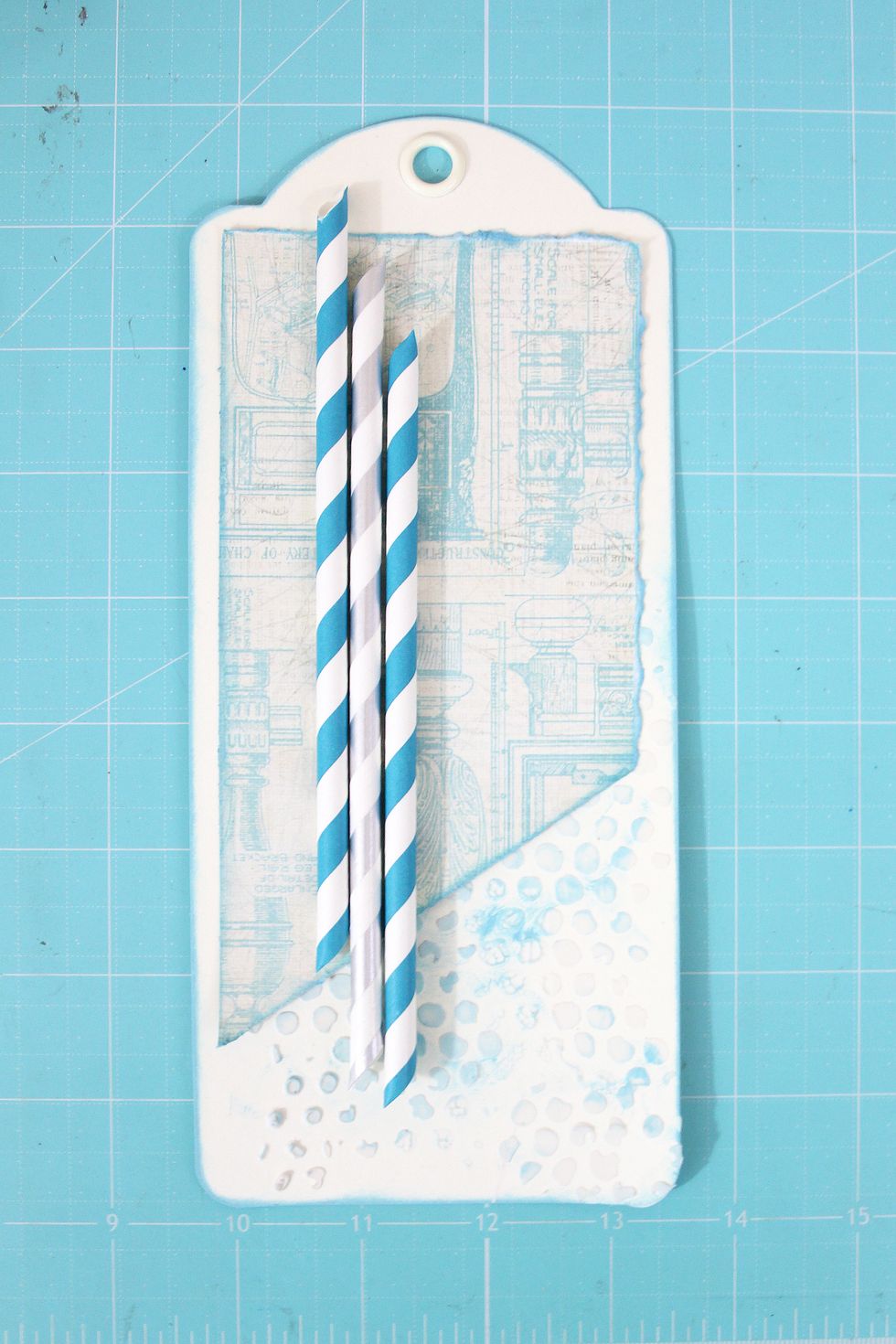 Add decorative straws just to the left of the center of the tag.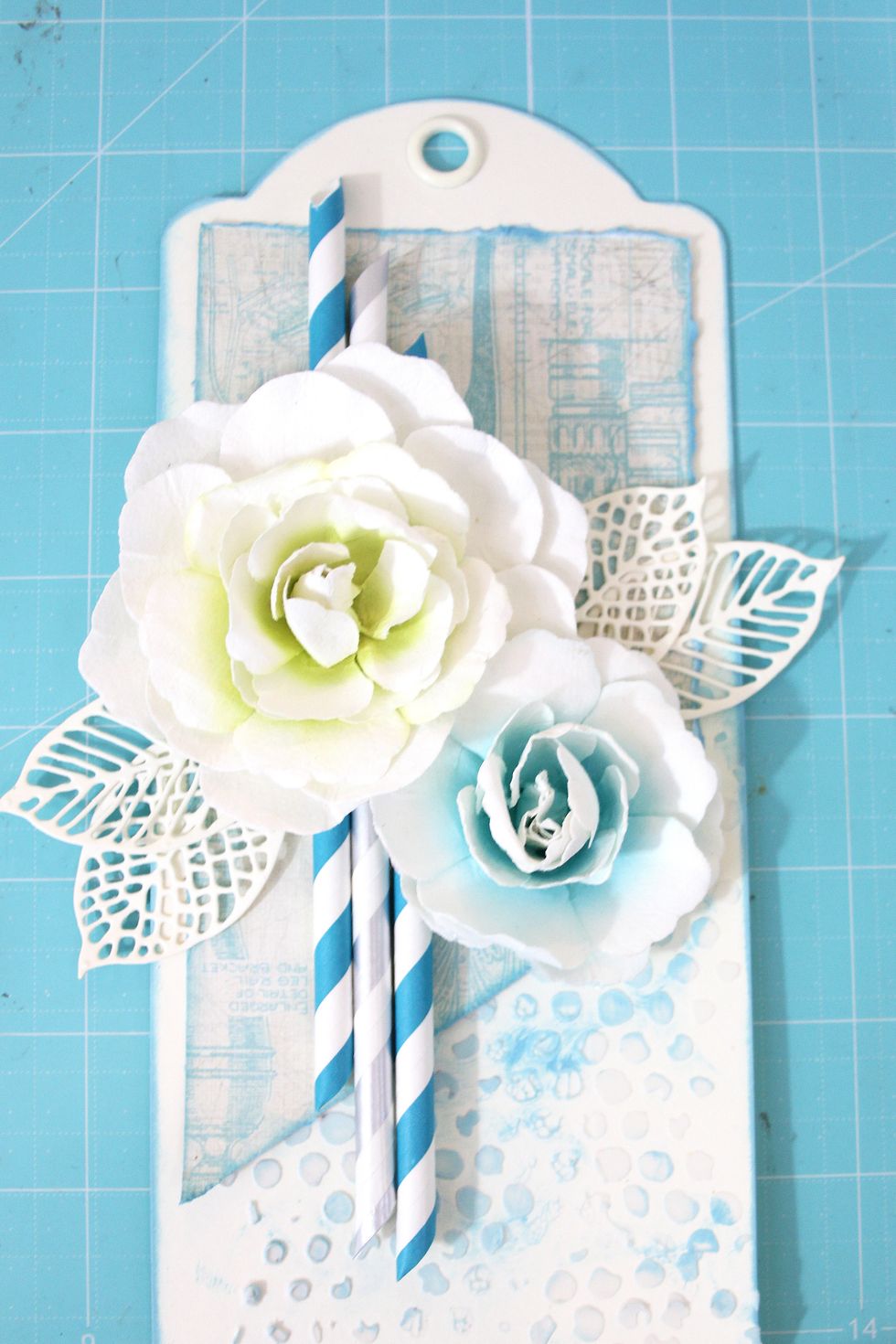 Add flowers to the tag as shown. Die cut four leaves and apply to each side of the flower cluster.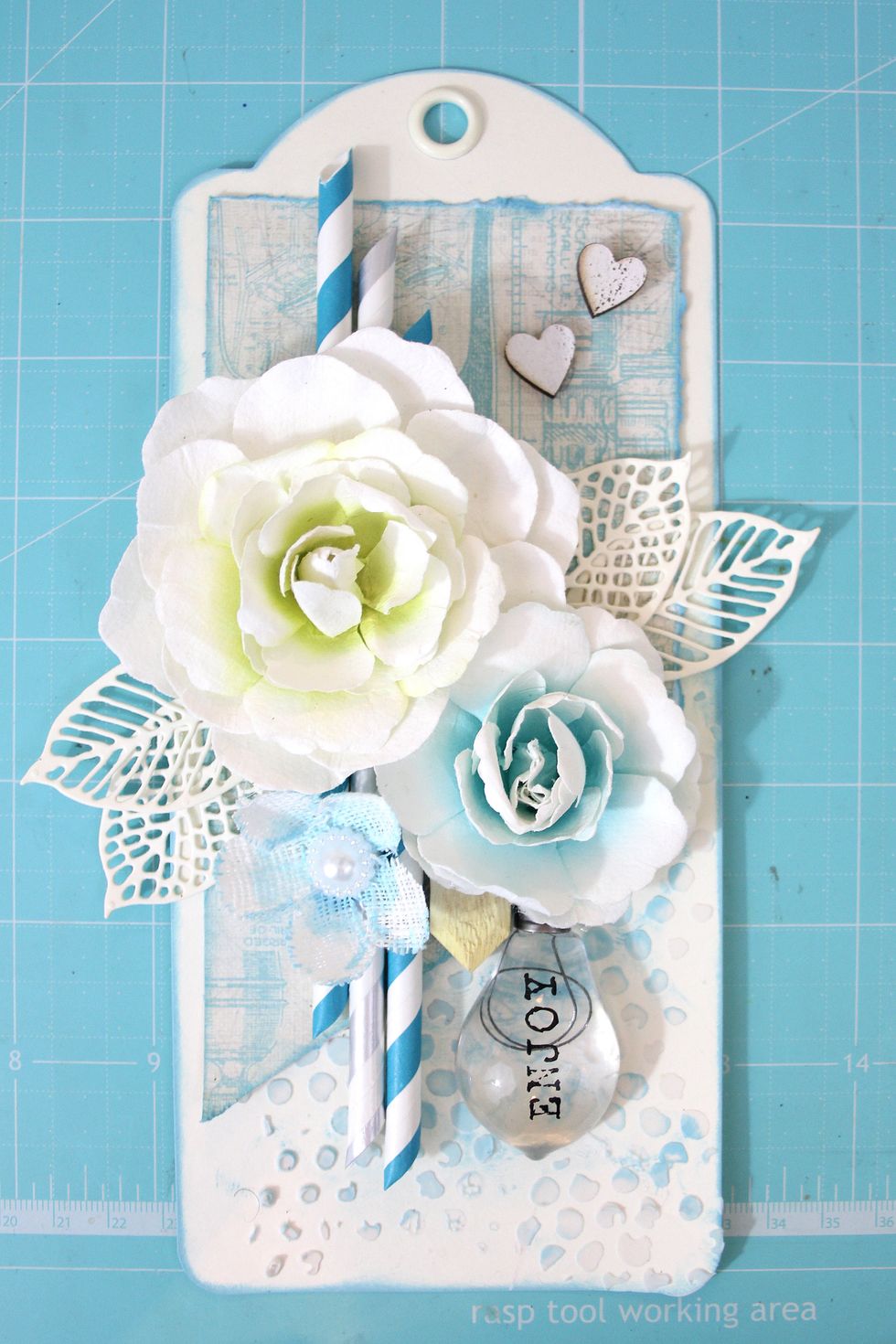 Remove center of the alterable flower, color with a sky blue alcohol marker. Add below the flower cluster. Add the "Enjoy" bulb & 2 wood hearts. Add yellow Geo shape between the bulb & straws.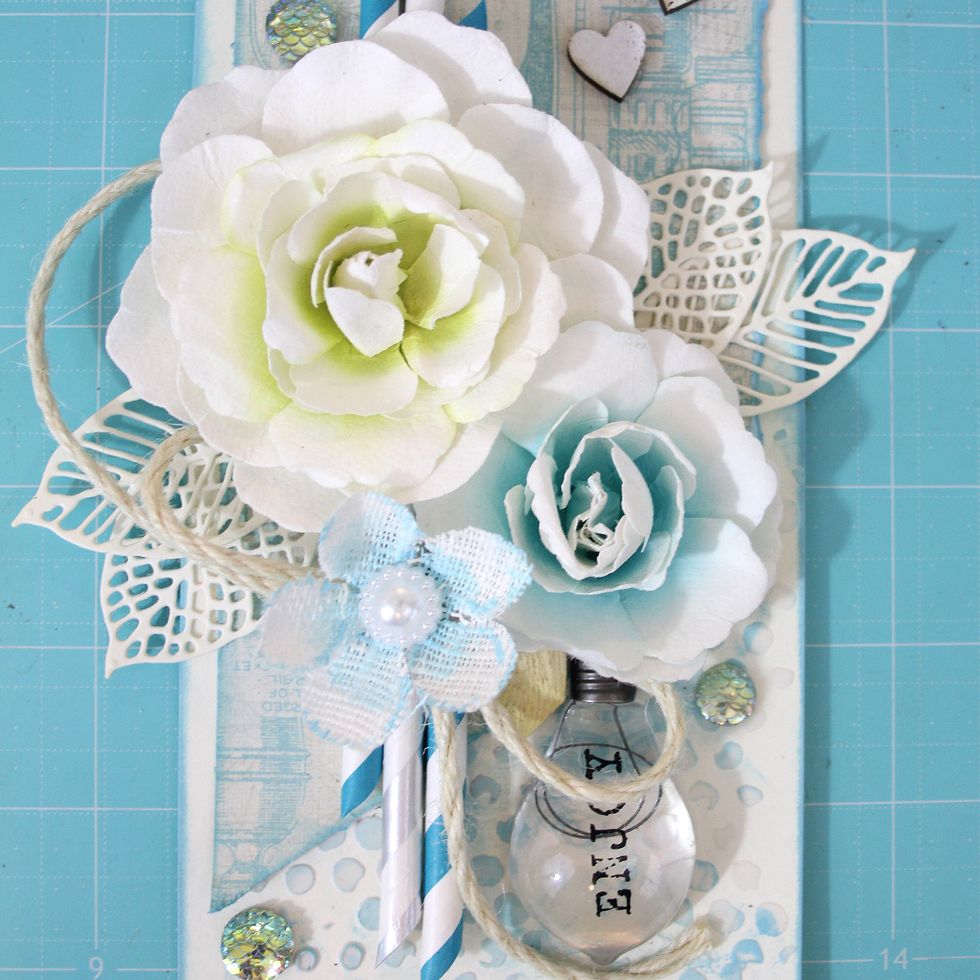 Add crystals to the tag as desired.
Add a bow within the flower cluster using ivory colored twine.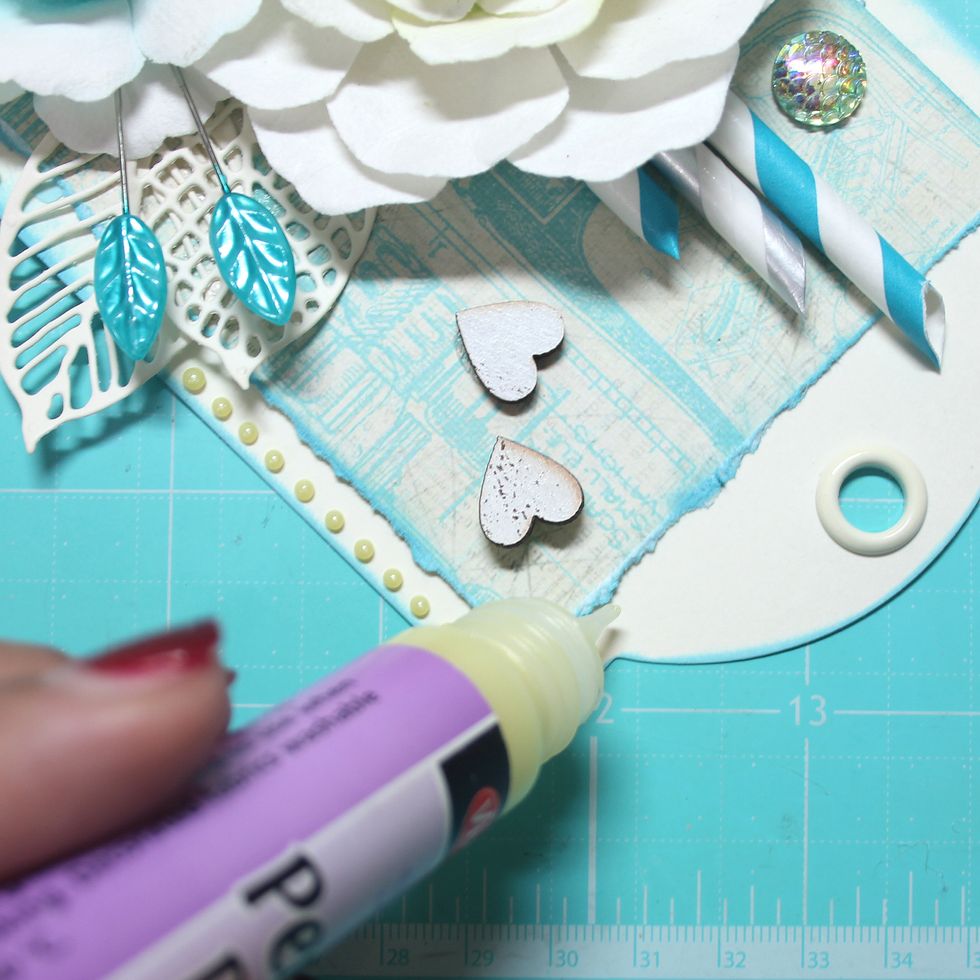 Add yellow liquid pearls to the outer edge of the tag.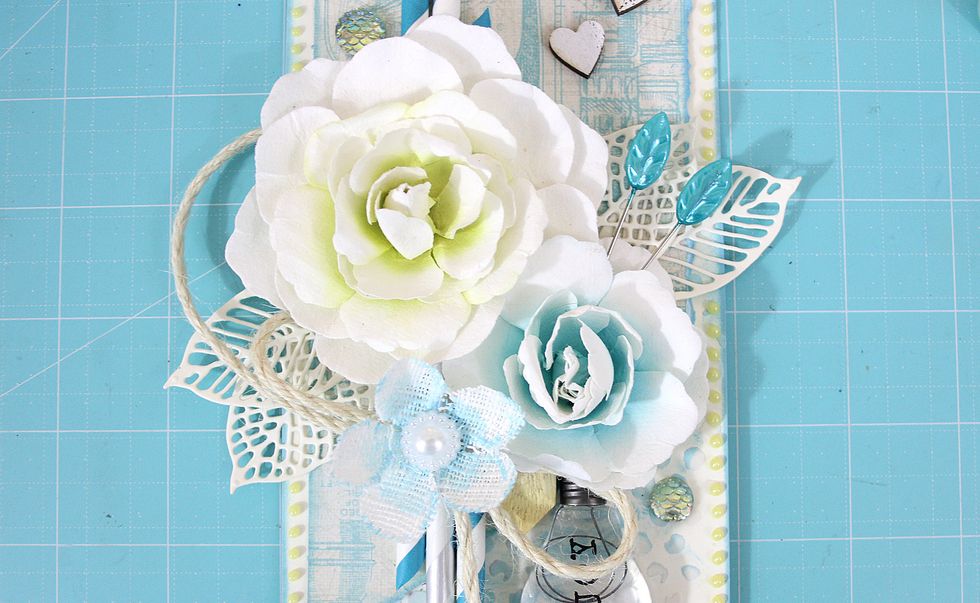 To finish the design add two stick pins as shown.
1.0 584535 - Geo Shapes
1.0 584092 - Prima Dies - Forest Leaves
1.0 891534 – Junkyard Findings – Typo Bulbs
1.0 583293 – Royal Menagerie Flowers – Louise
1.0 579371 – Garden Fable SIIC
1.0 583774 - Salvage District – Wood Variety
1.0 847333 - Garden Fable A4 Paper Pad
1.0 963255 – Art Basics - Alterable Flowers
1.0 961411 - Art Basics - Modeling Paste, Opaque Matte
1.0 Prima Chalk Ink – Turquoise Stone
1.0 573775 - Color Bloom Spray - Sunshine
1.0 573782 - Color Bloom Spray - Soft Teal
1.0 12" Ivory Twine
1.0 Viva Décor – Pearl Pen – Yellow
3.0 American Crafts – 2 - Turquoise, 1 Yellow Straw
1.0 Chameleon Pen – BL3 – Sky Blue
1.0 Maya Road – Stick Pens
Prima Marketing
Prima Marketing, Inc. is an established leader in flower embellishments in the scrapbooking and crafting industries!