Begin with a 5x7 Canvas, adhere various embellishments. I used brads in some of the gears and steampunck corners to add detail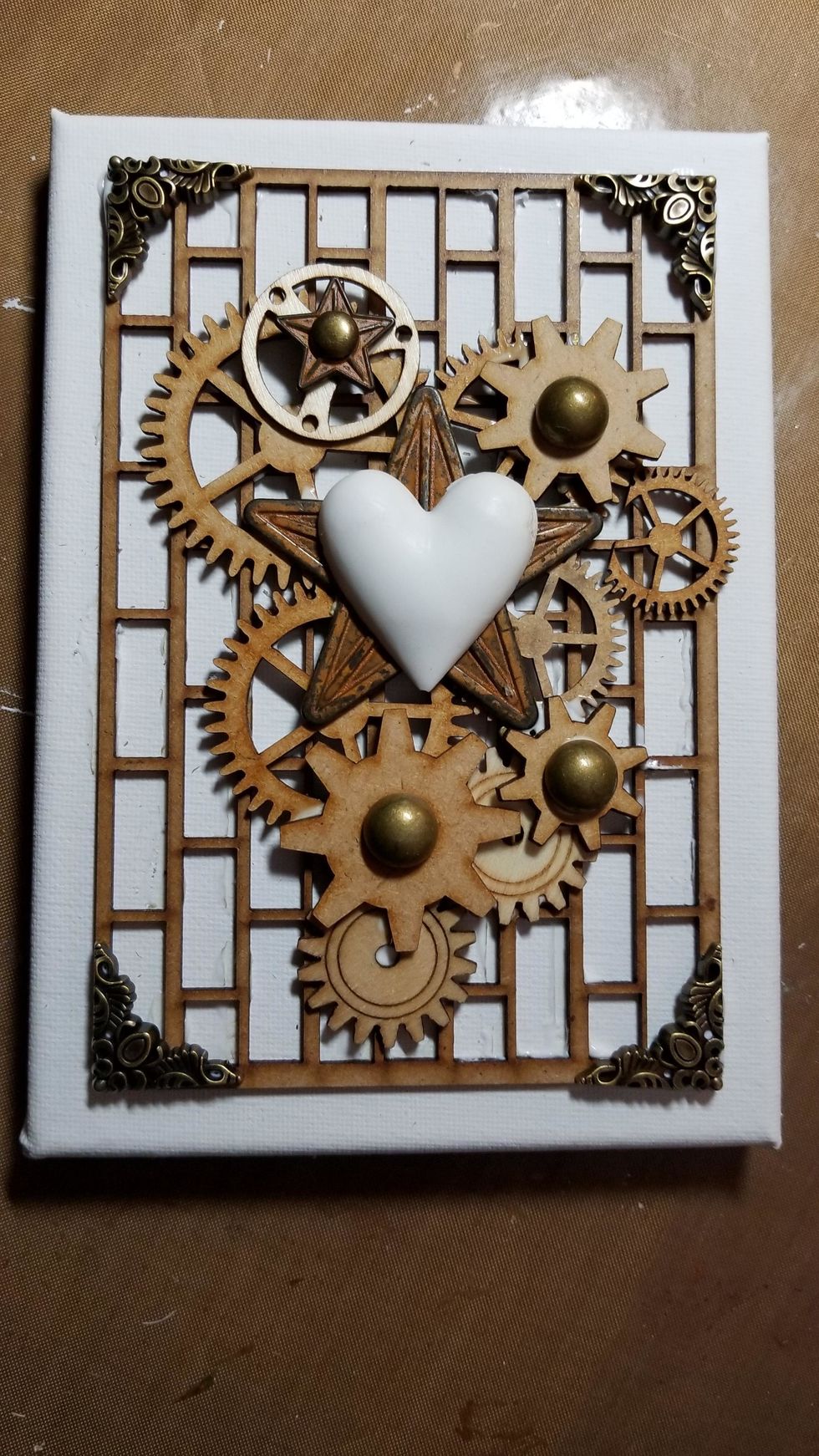 Once everything is secure and dry, add a coat of black gesso.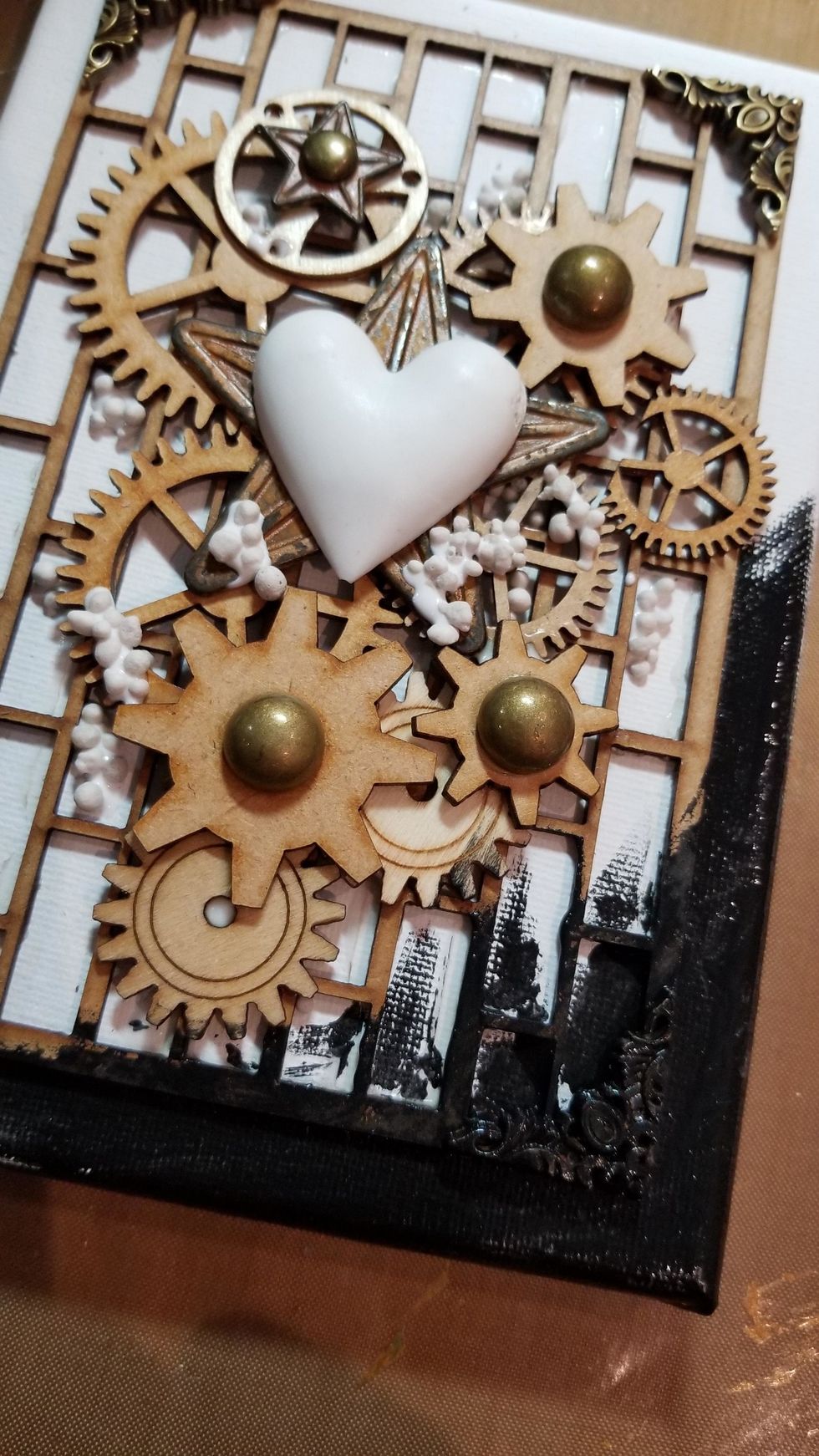 Be sure it is nice and dry before going on to the next step. I did end up adding an extra coat in some spots.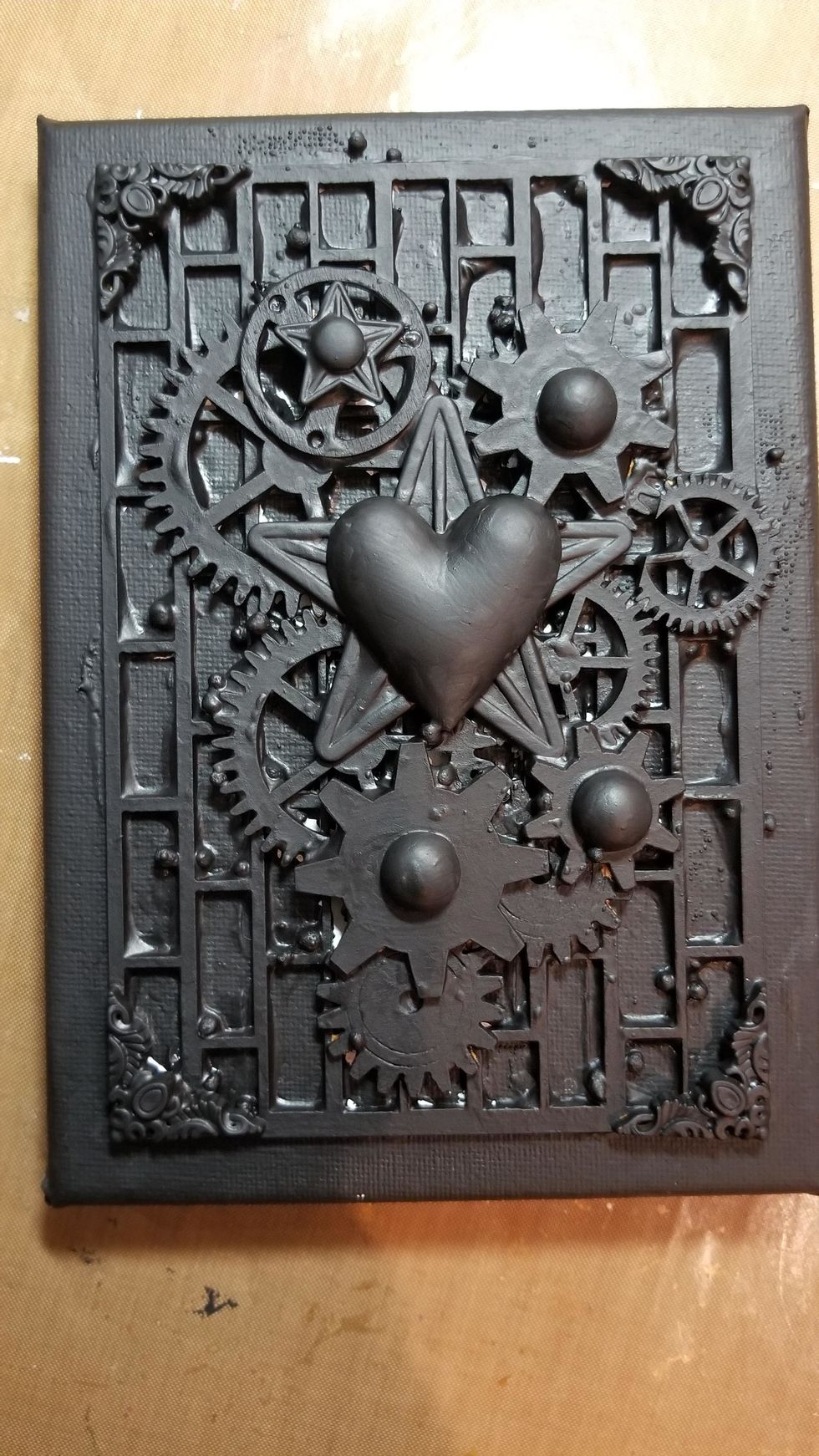 Using Shamrock Velvet and Fiesta brush over the embellishments as shown.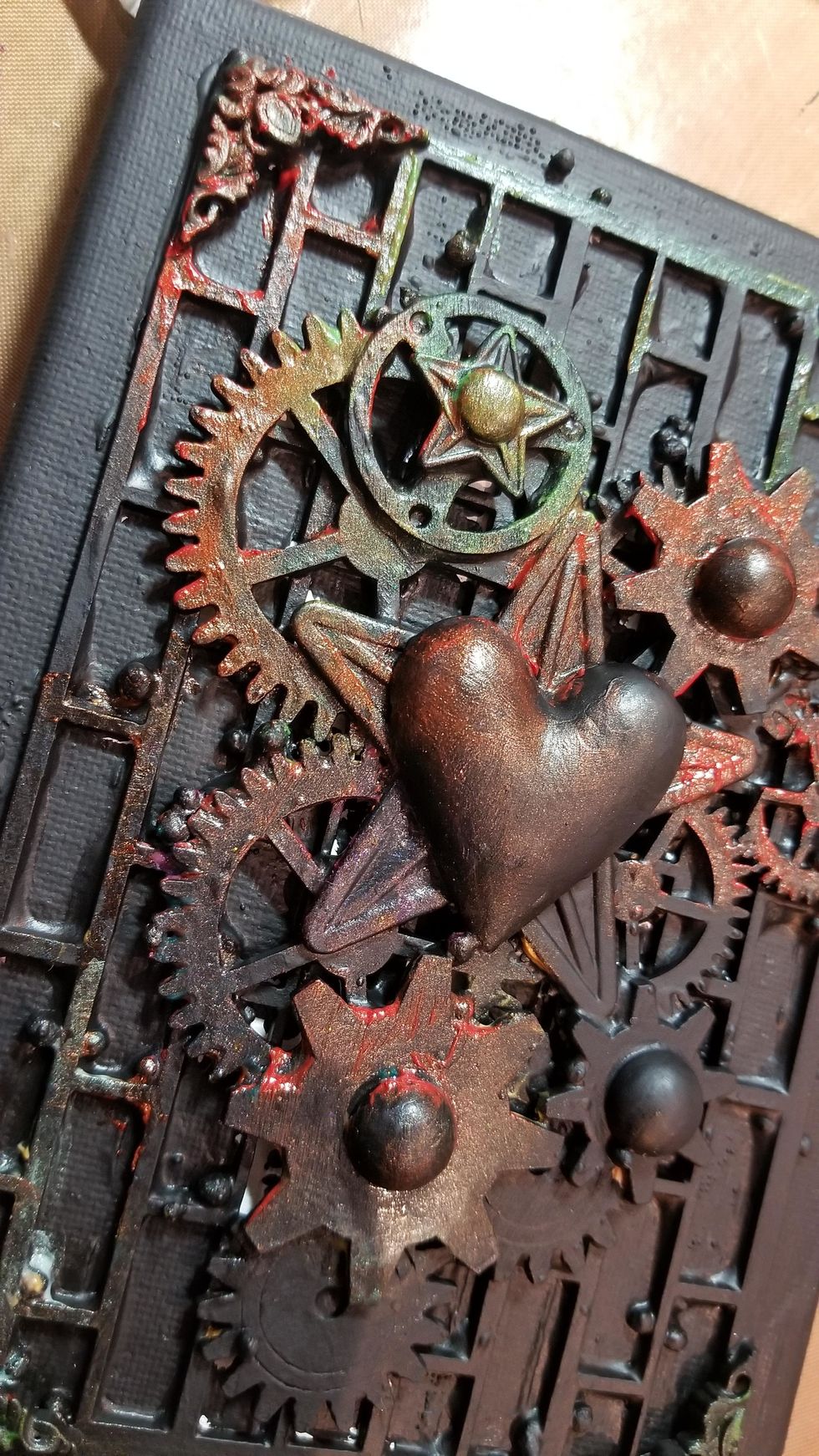 You can see the Fiesta and Shamrock here, it adds a beautiful metallic look on top of the black.
I went over some areas three times with light coats of both colors. I heat set some heavier spots.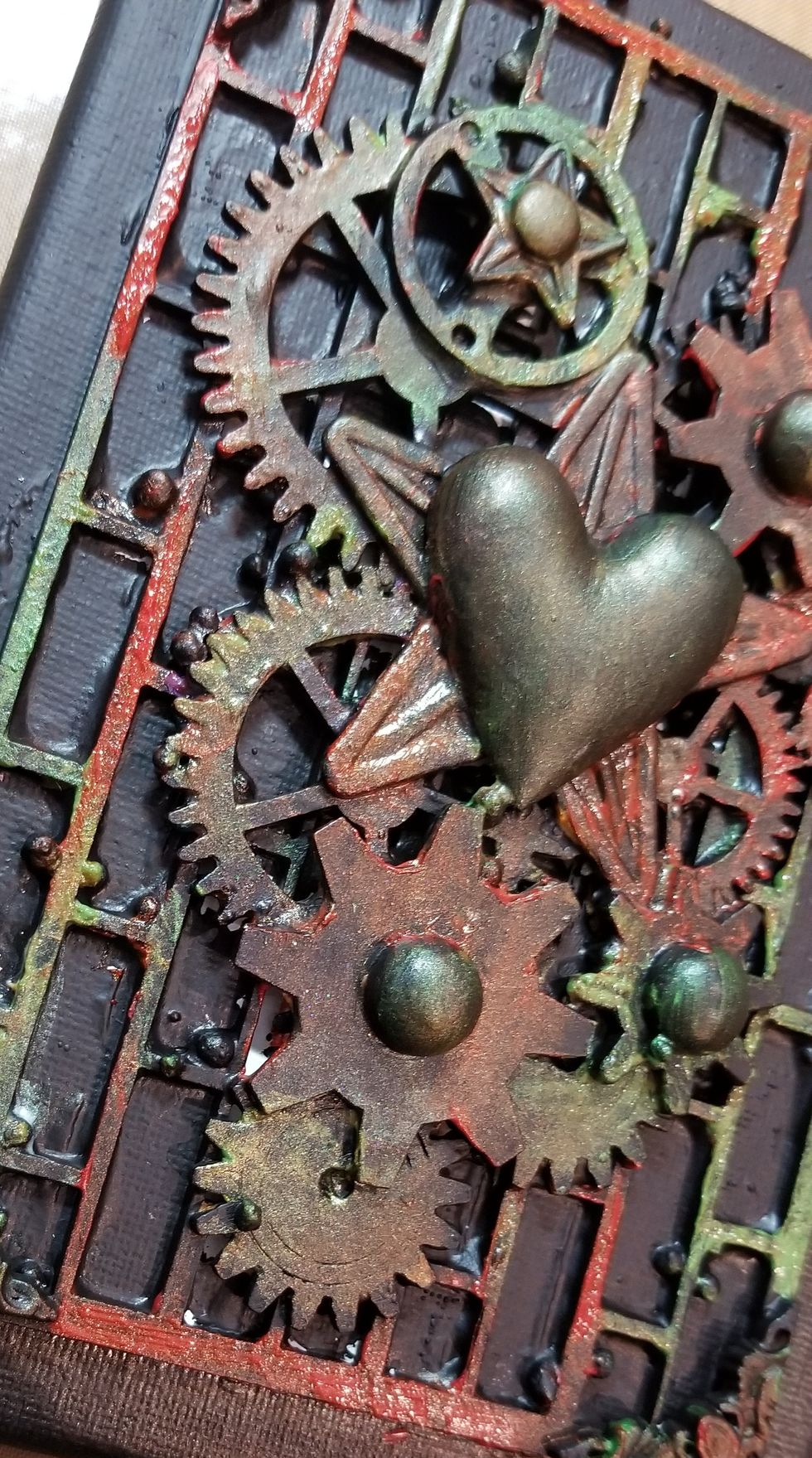 I decided to blend in some Amber Gemstones to add some rust looking effects.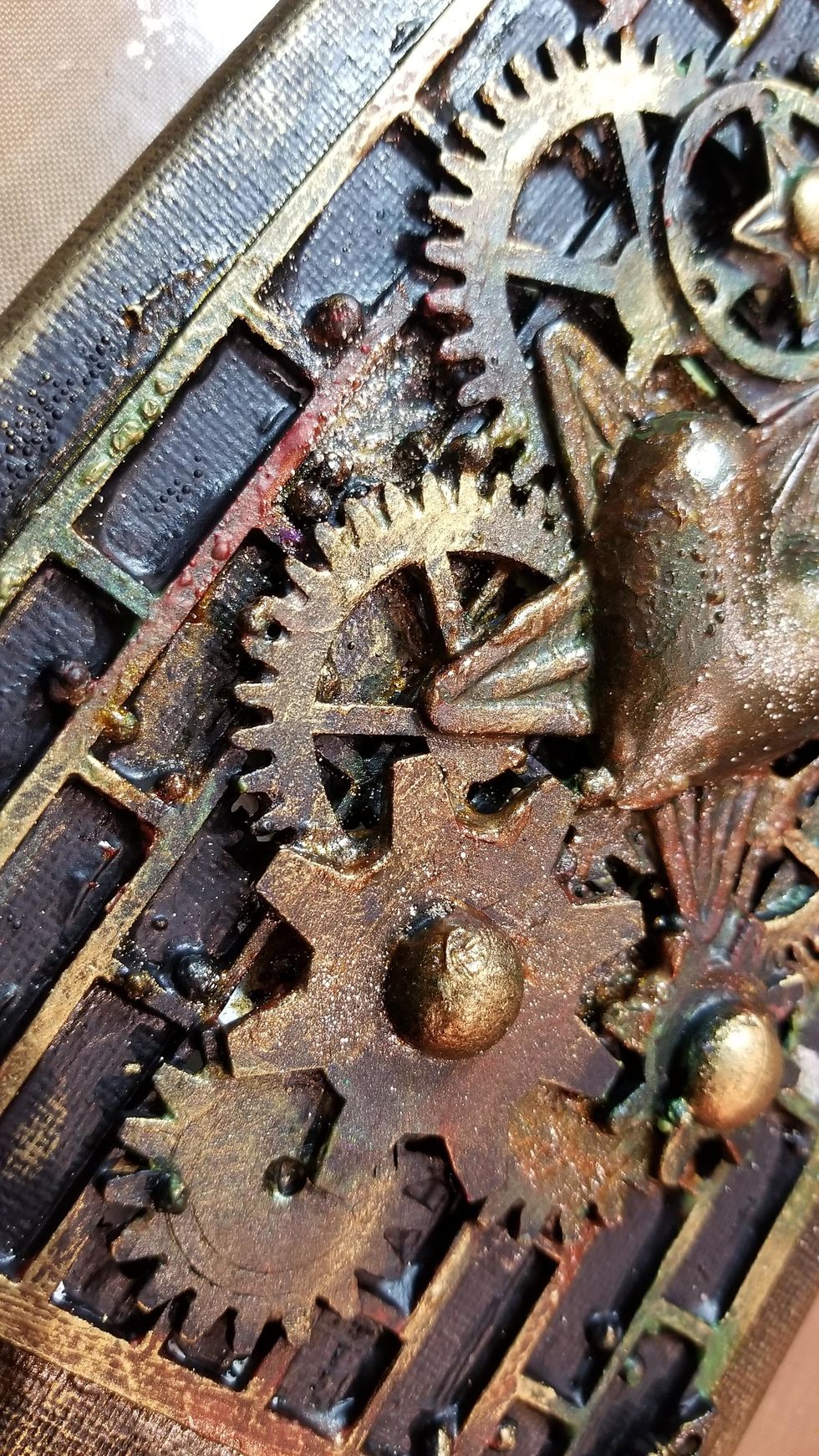 i love how the tones in the colors blended so beautifully together for this project. I typed the sentiment out on my computer and added it to the project.
I went around the edges with some Amber to highlight and some gold wax to enhance the embellishments.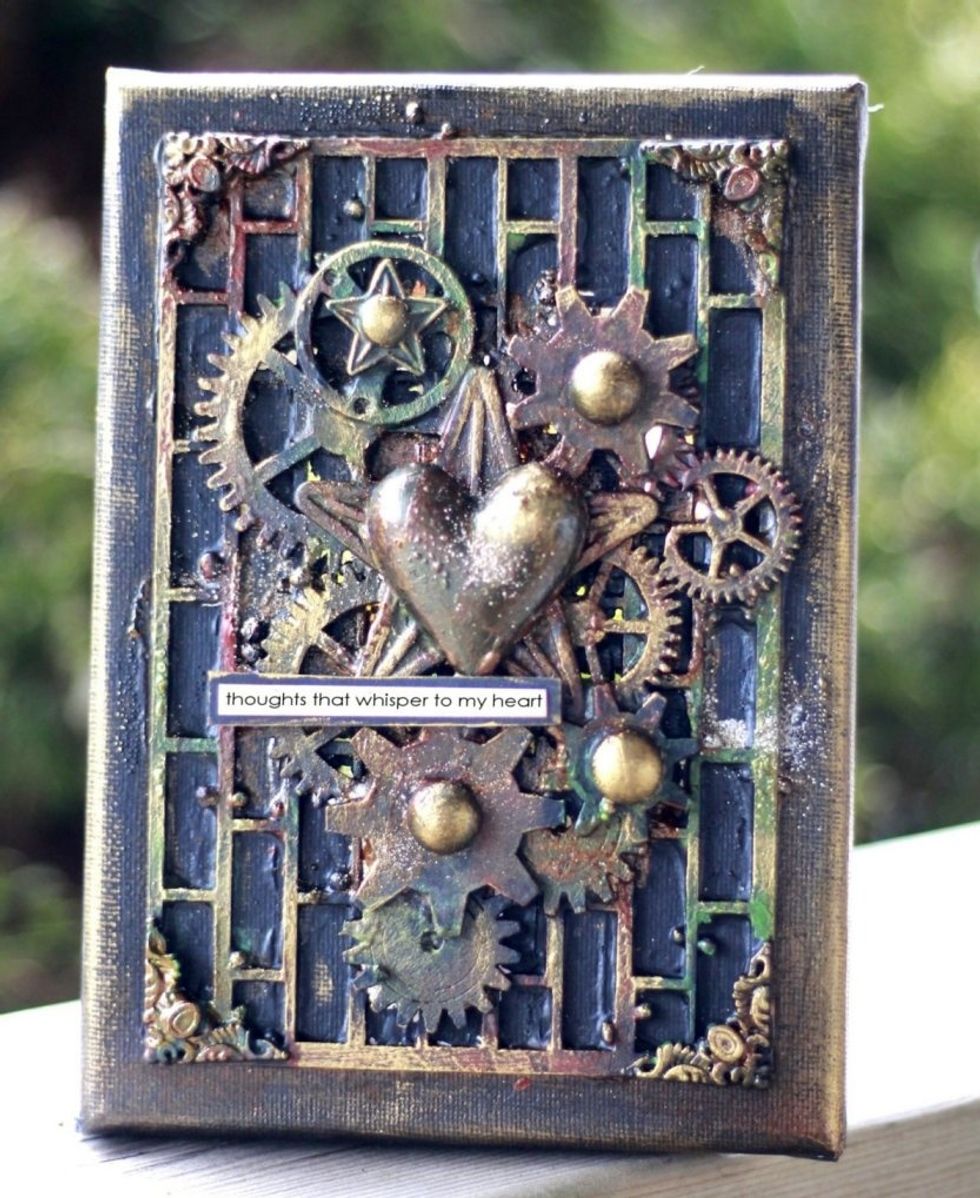 The creator of this guide has not included tools
Art Anthology
Art Anthology is a manufacturer of dimensional mediums.\n\nCome chat with us in our Facebook Group: Art Anthology Adventures in Art