Requested guide from Artist at Heart.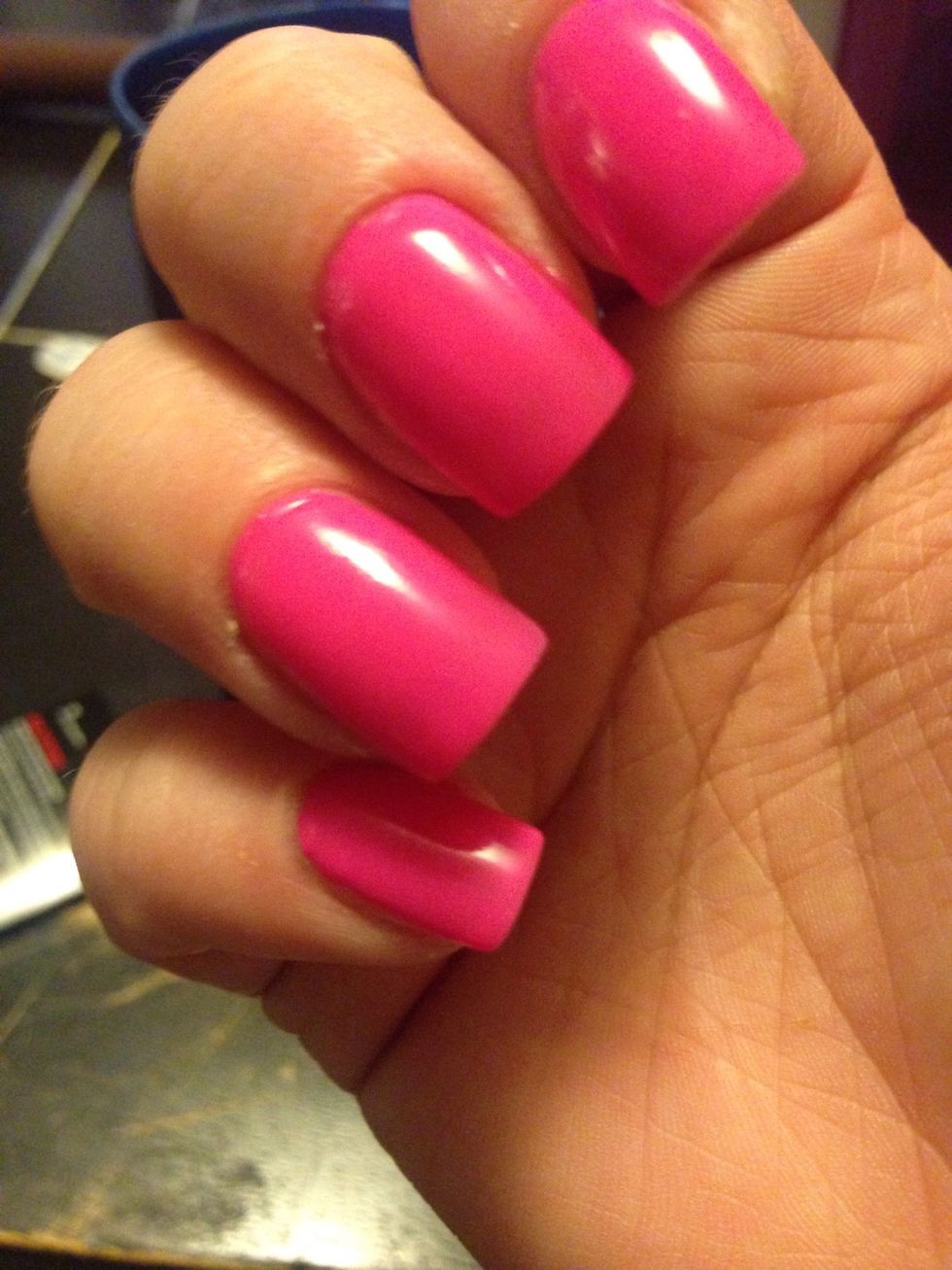 I started with a pink base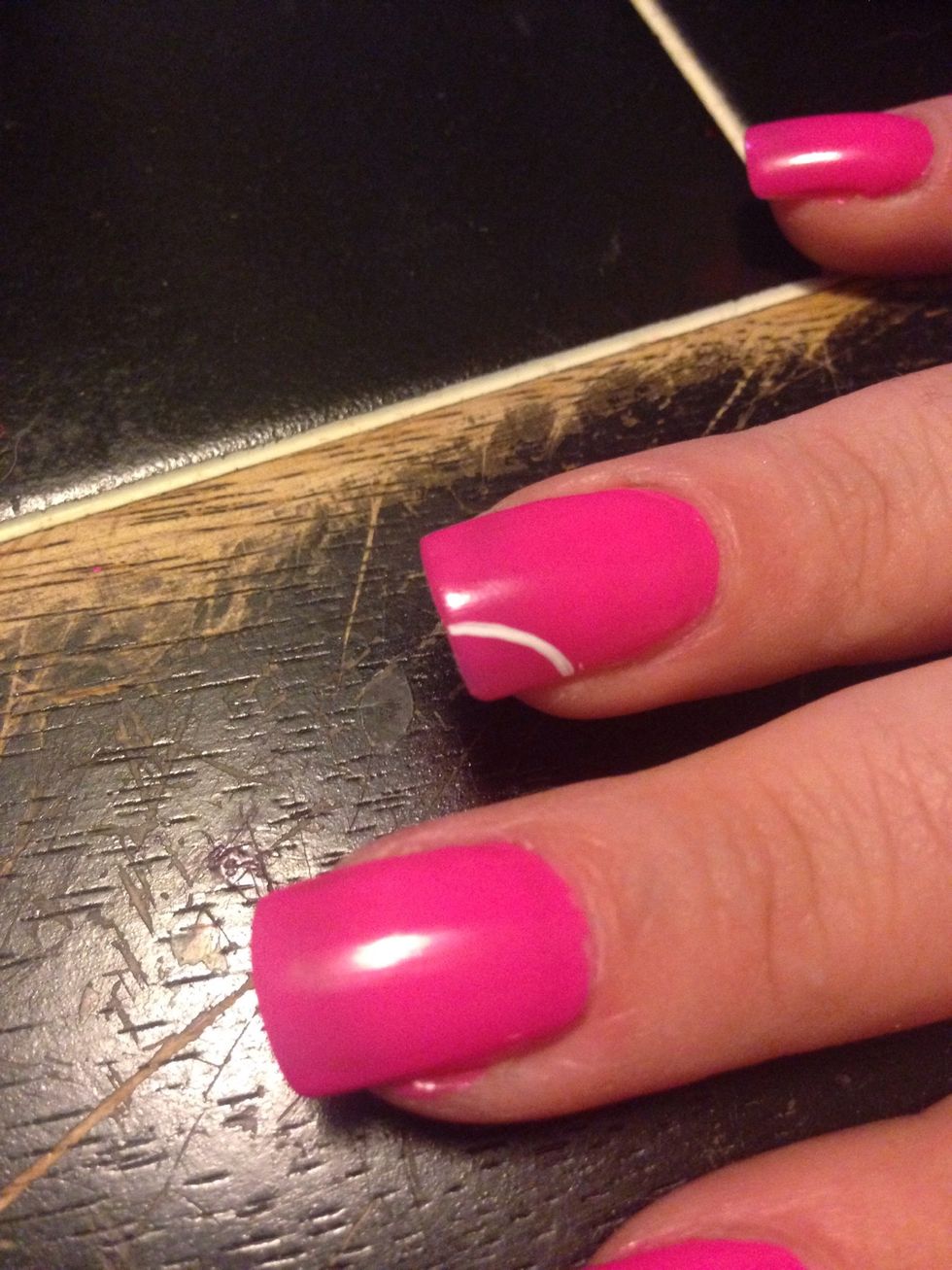 Using white paint create a half circle on the edge of the nail.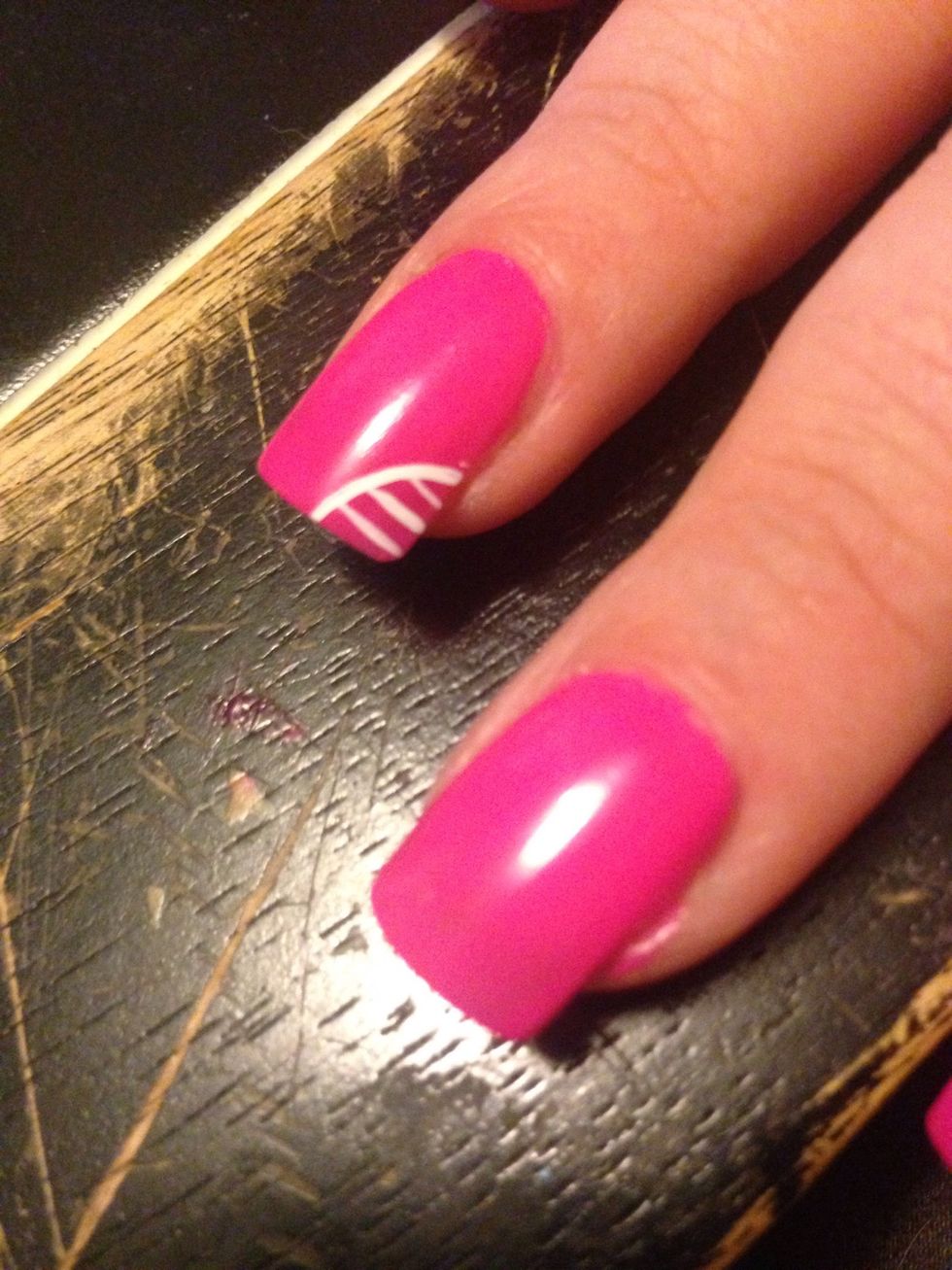 Add some lines in any direction.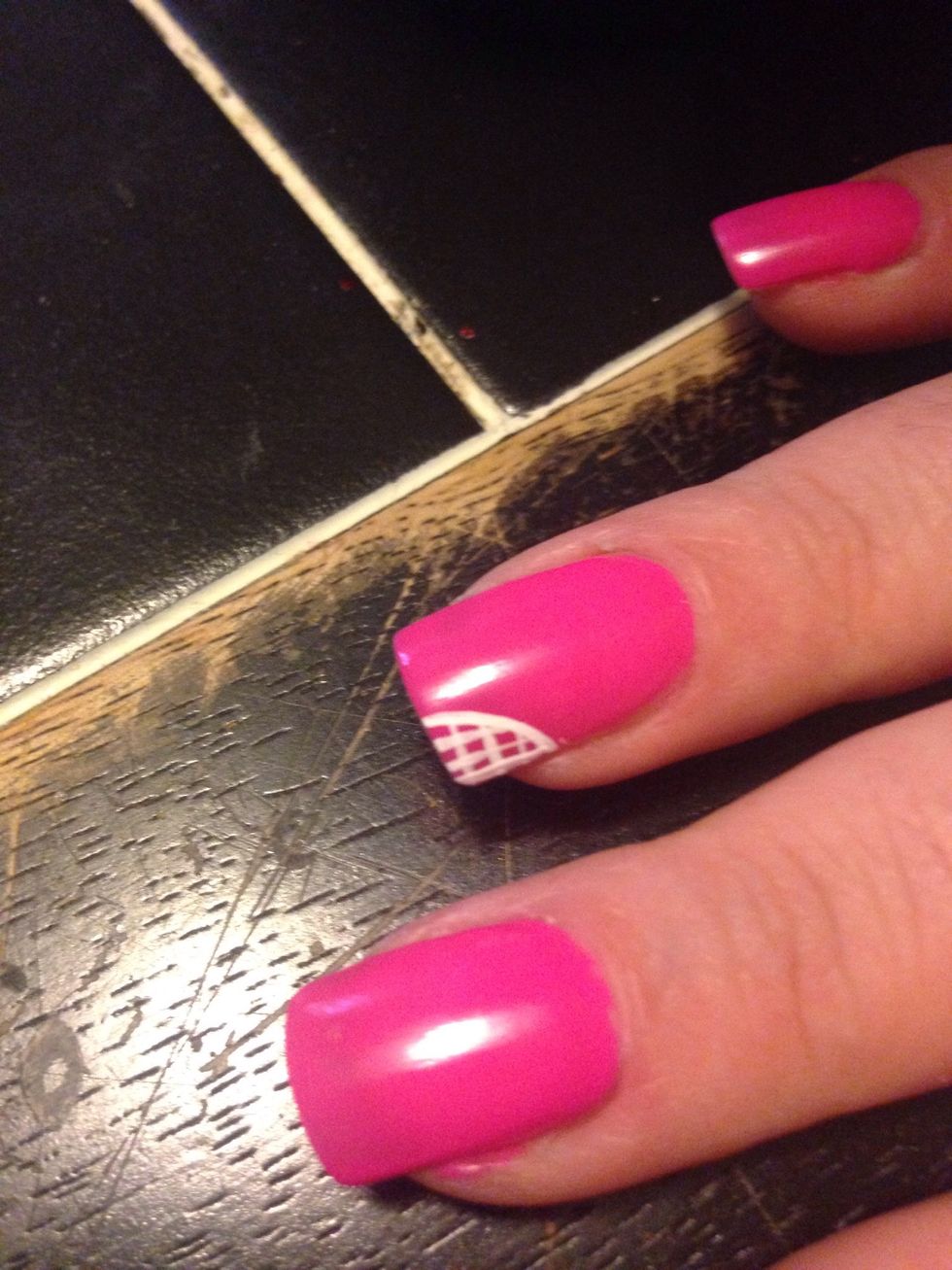 And more lines heading in the opposite direction. This creates a laced look.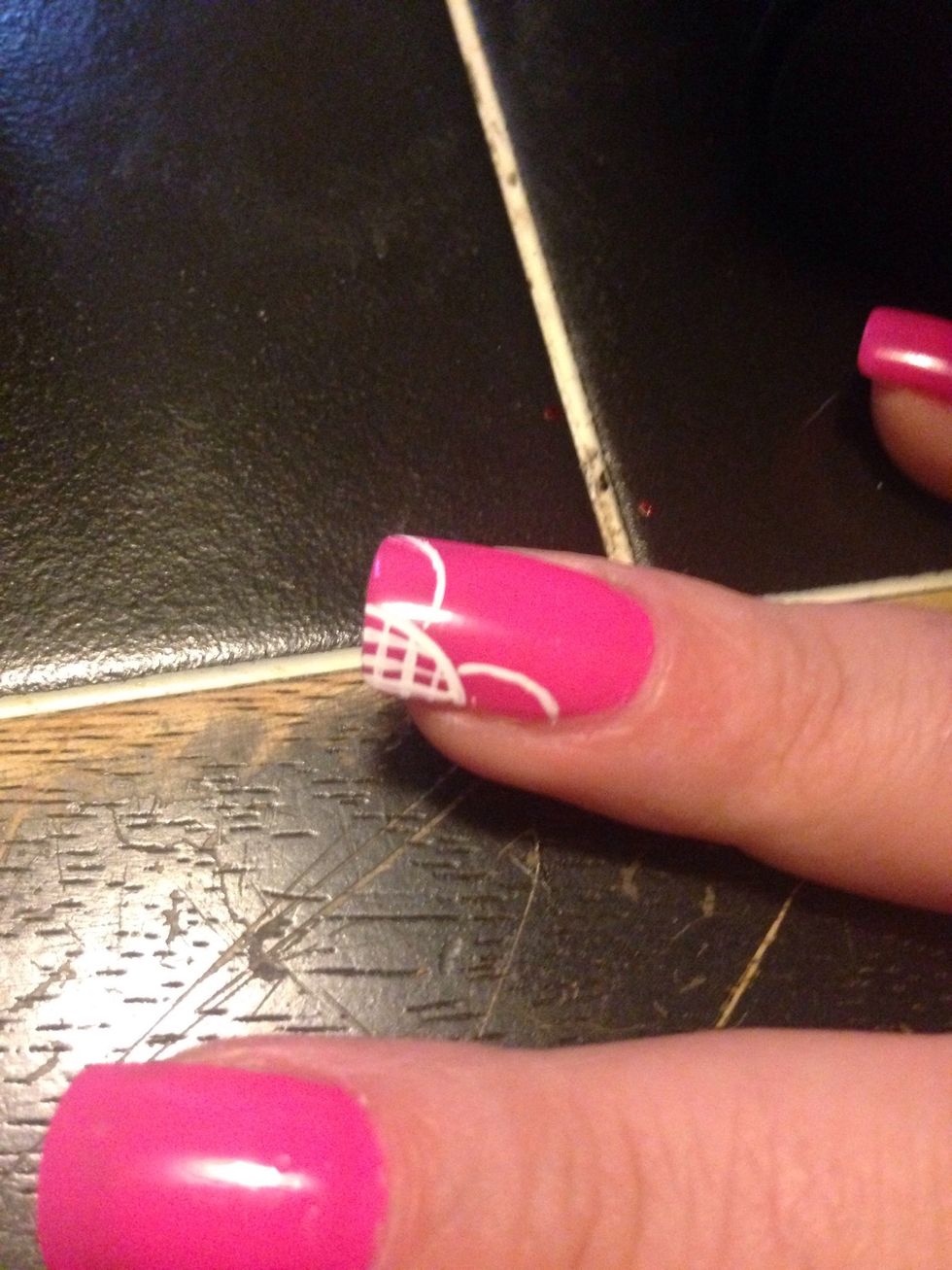 Add two more half circles as I did here.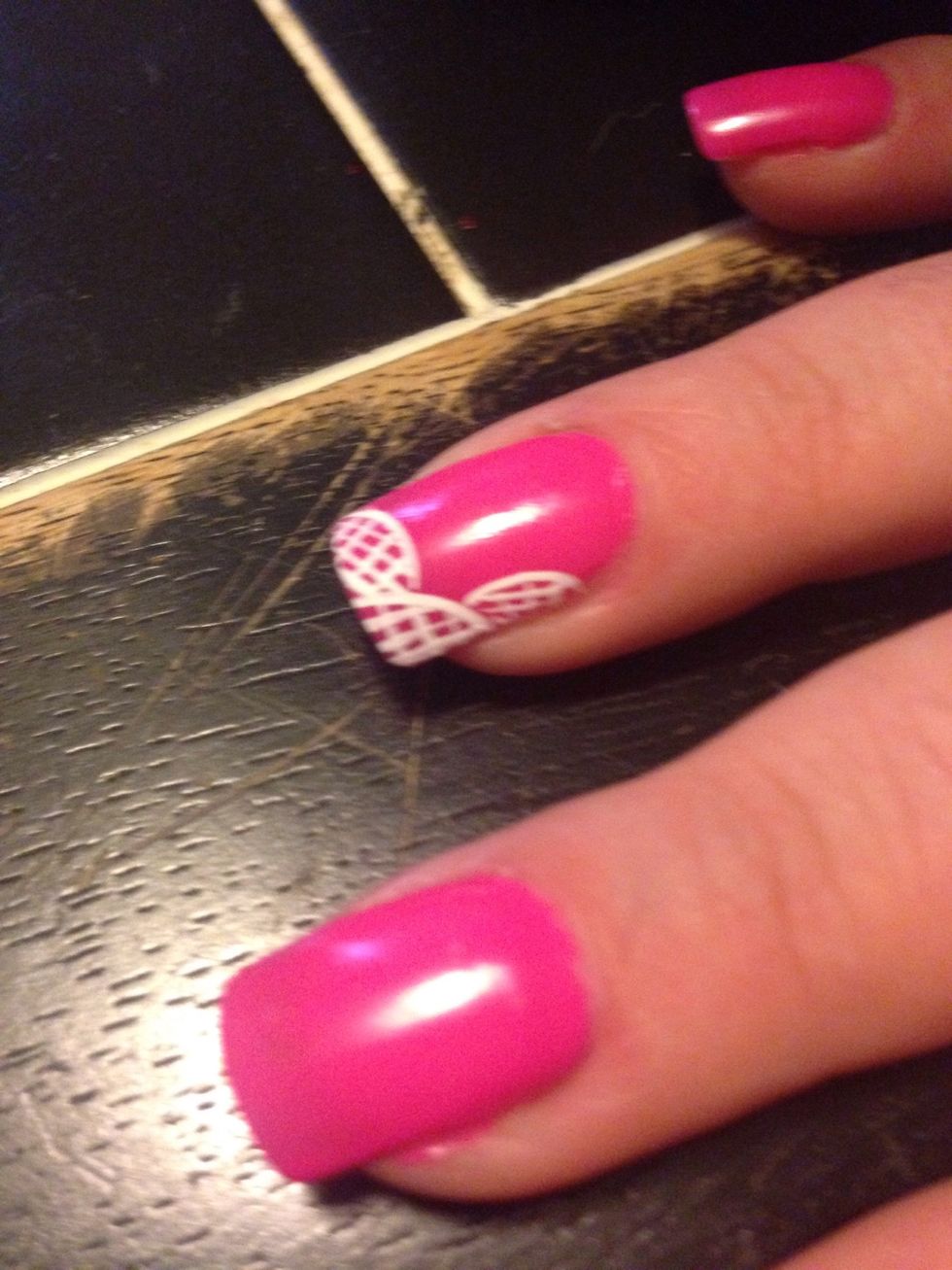 And fill them as we did the first time.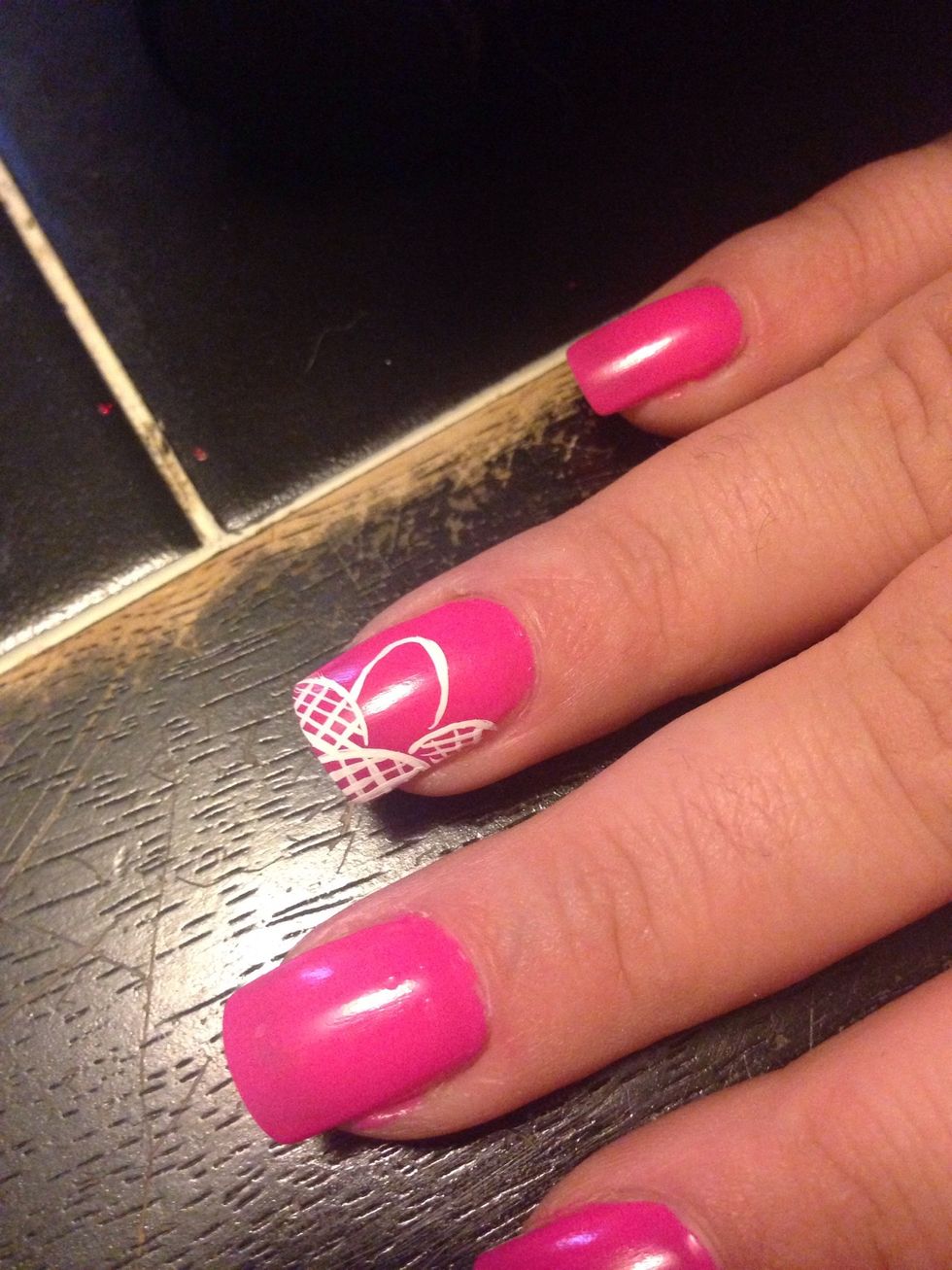 In the small space provided you can add a new piece.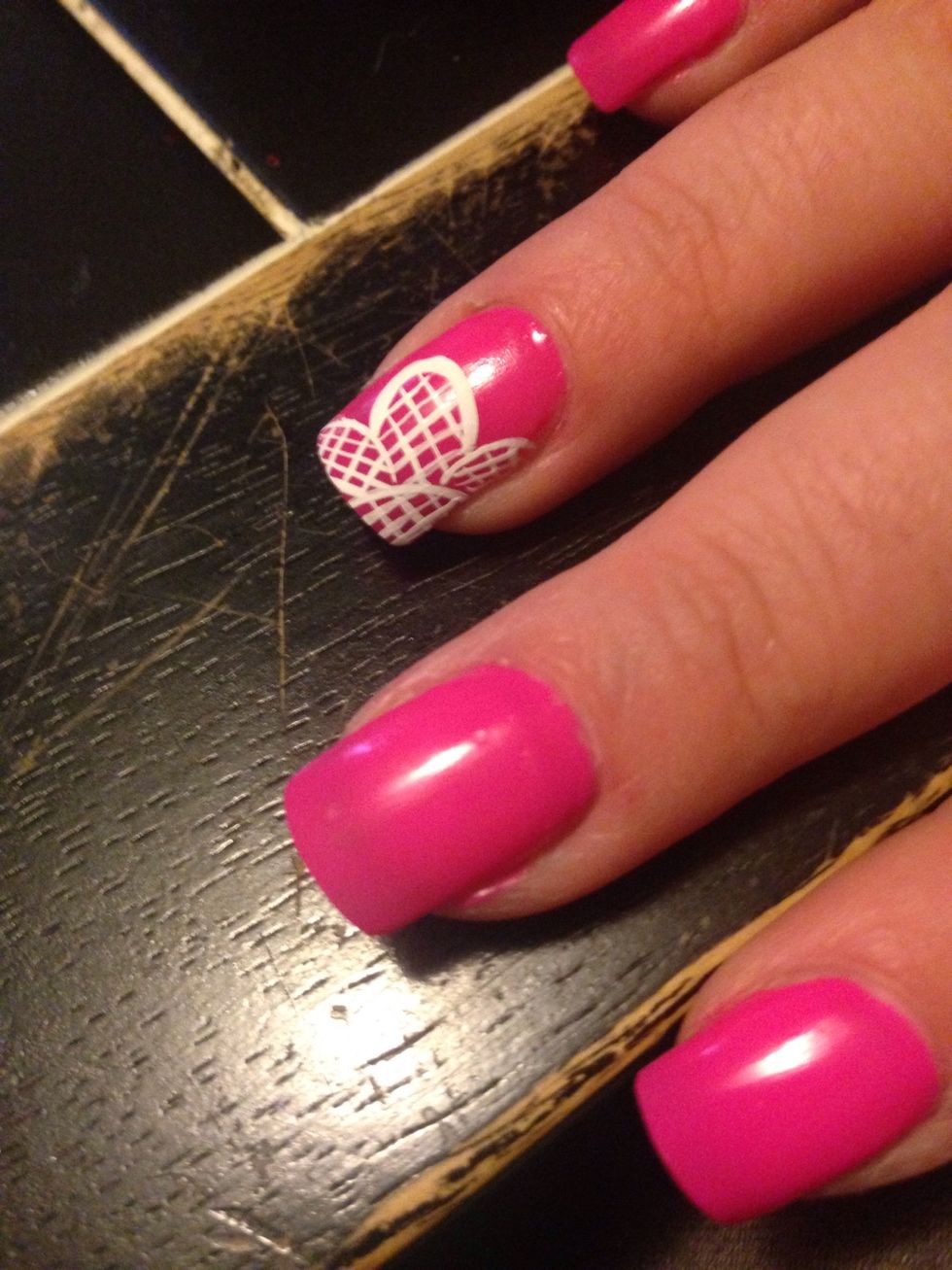 And fill it as we have previously.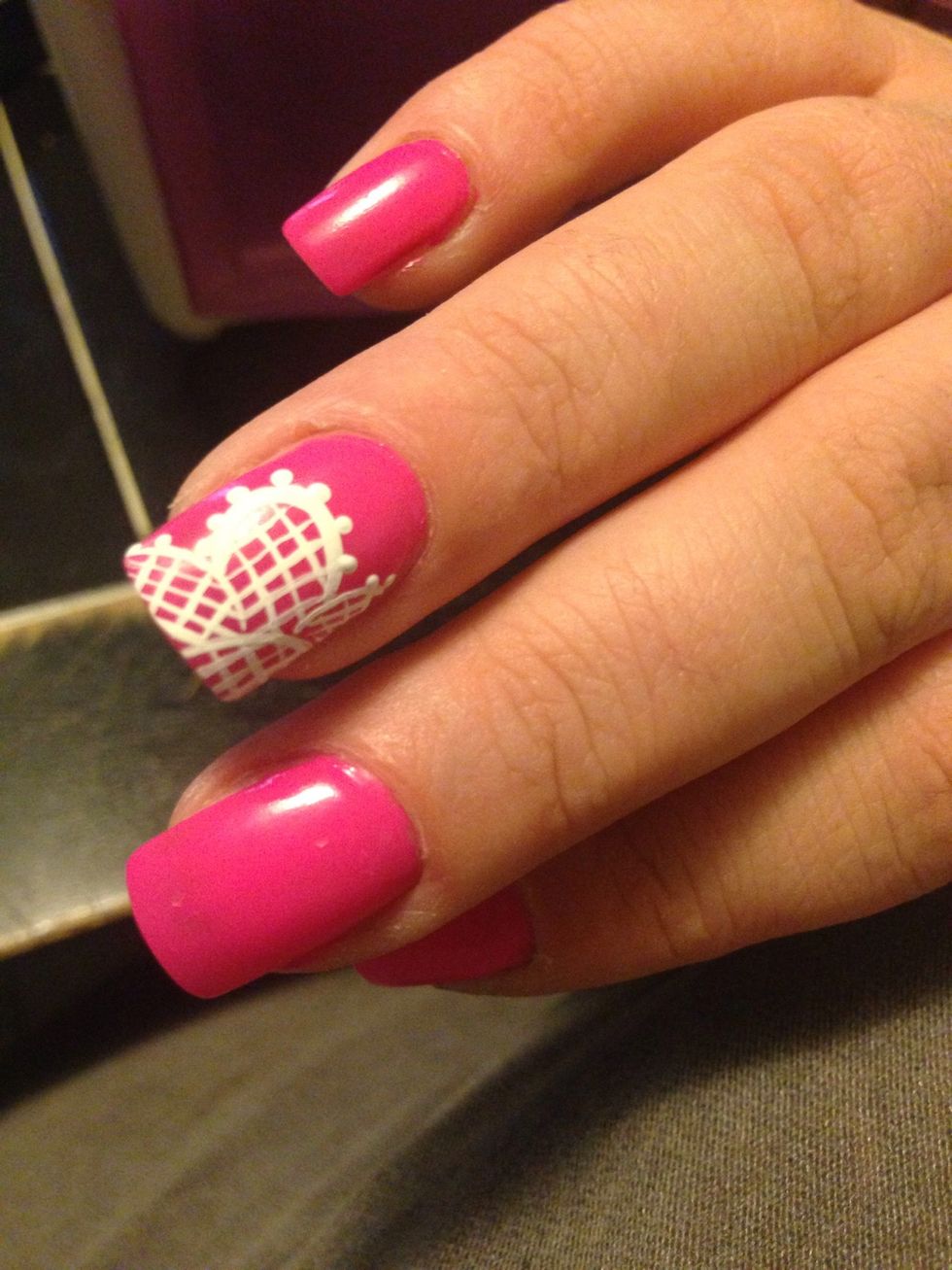 Using a fotting tool or toothpick create small dots along the top of your lace.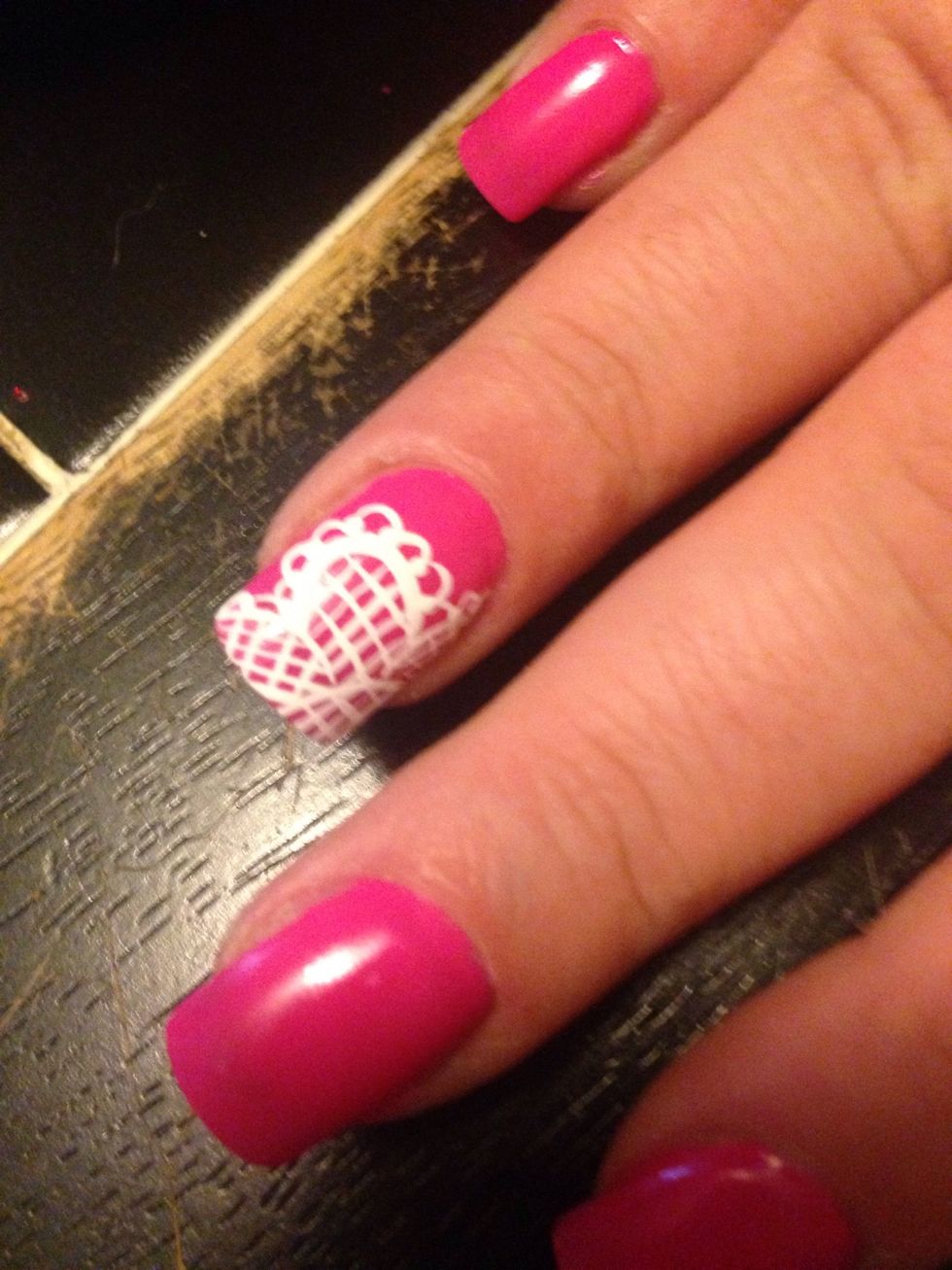 You can stop at the previous step or continue by connecting the small dots with half circles as I've done here.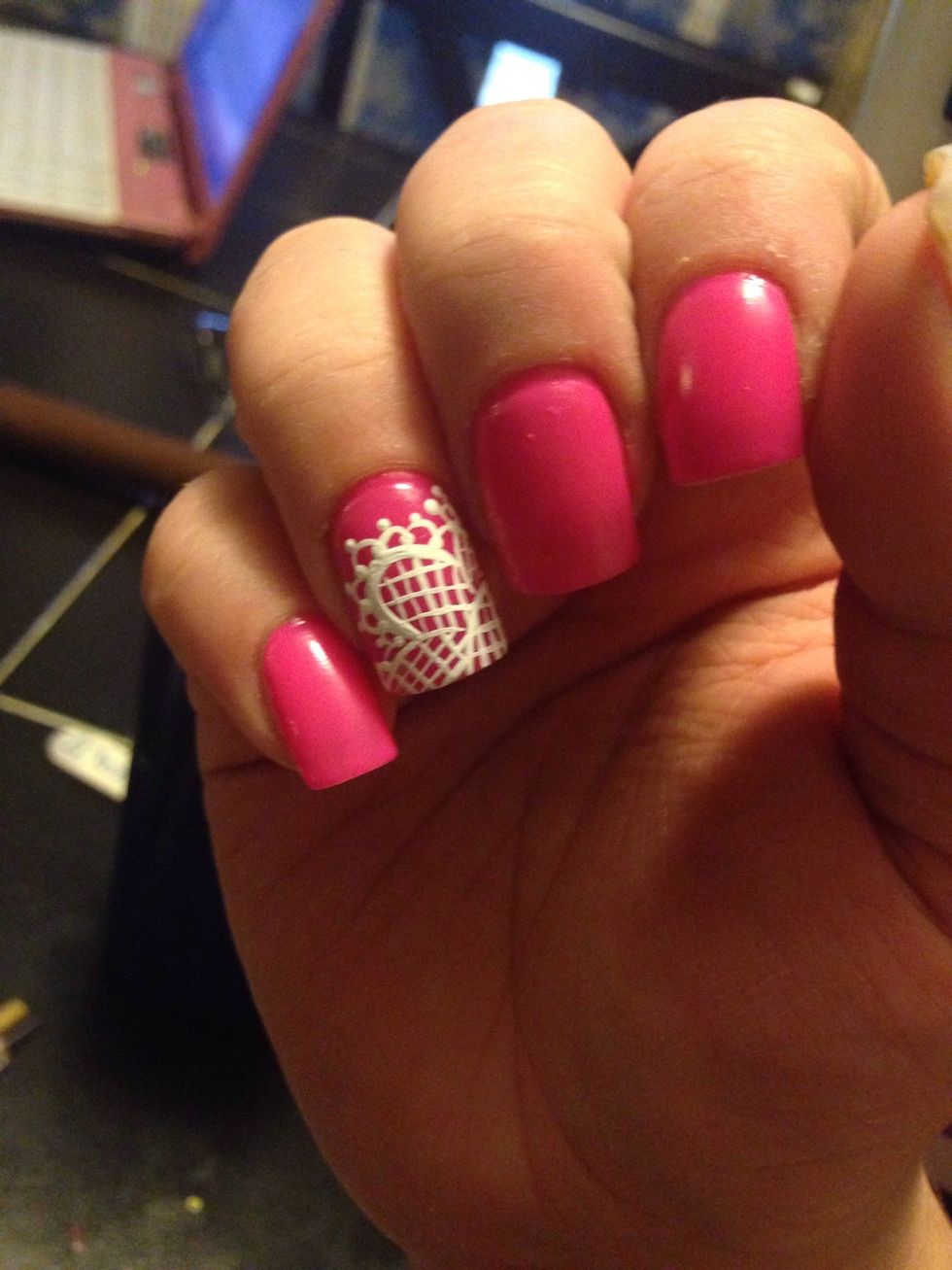 Add small dots on the top center of each half circle.
Here's the completed look. You don't have to do it as I have because lace comes in all different shapes and sizes.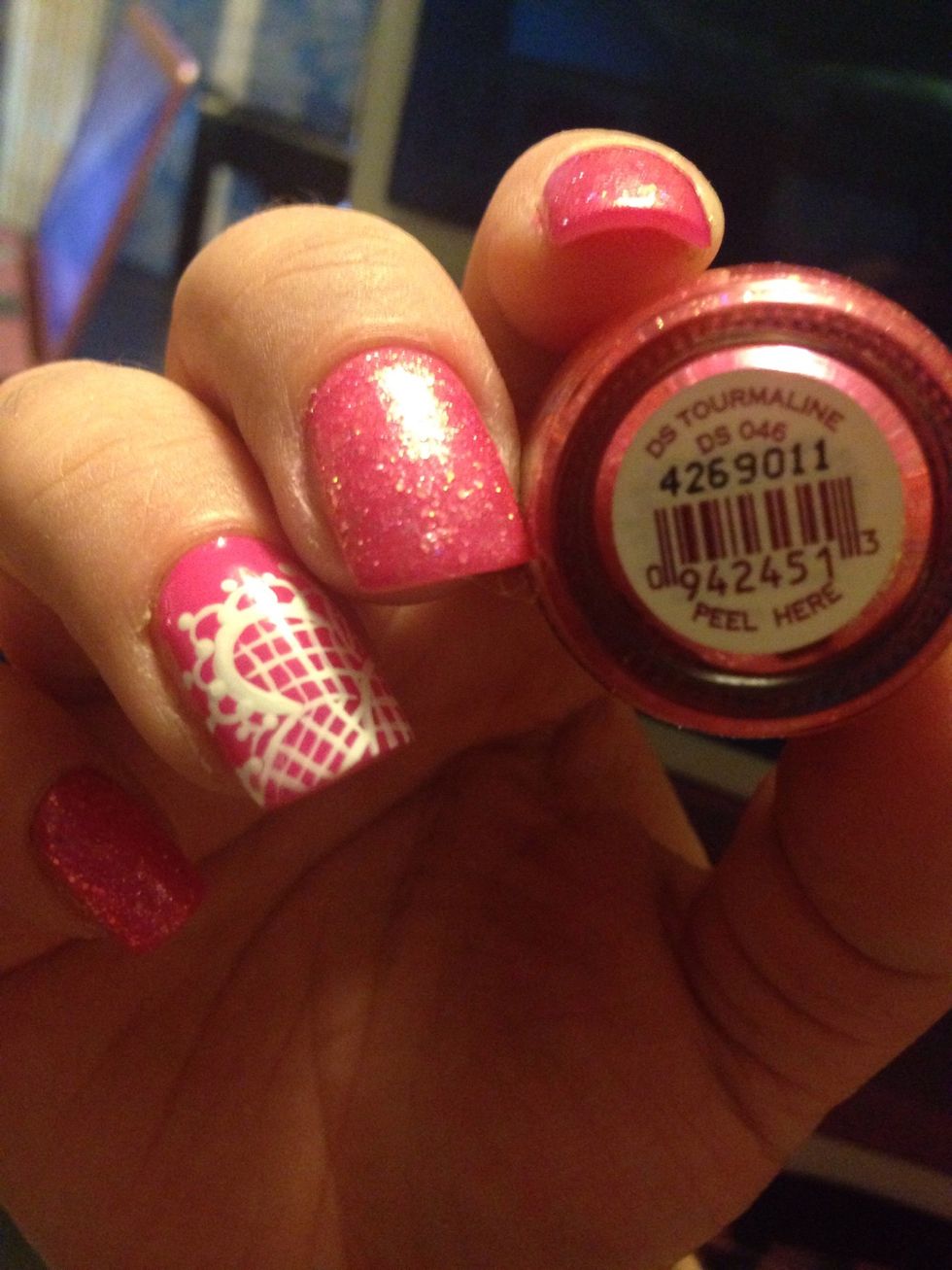 I painted my nails with this OPI polish.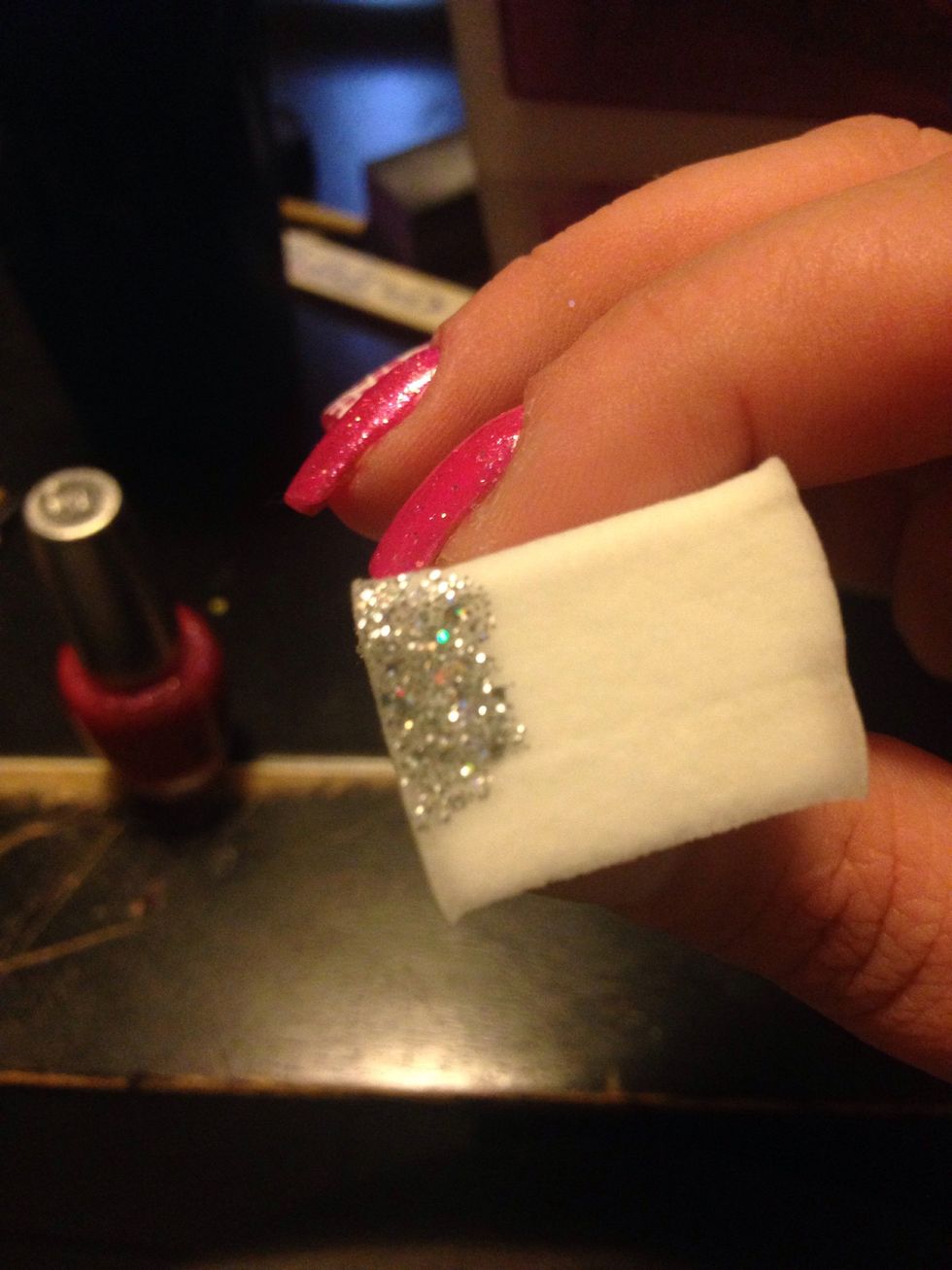 Dabbing silver glitter on a cosmetic sponge.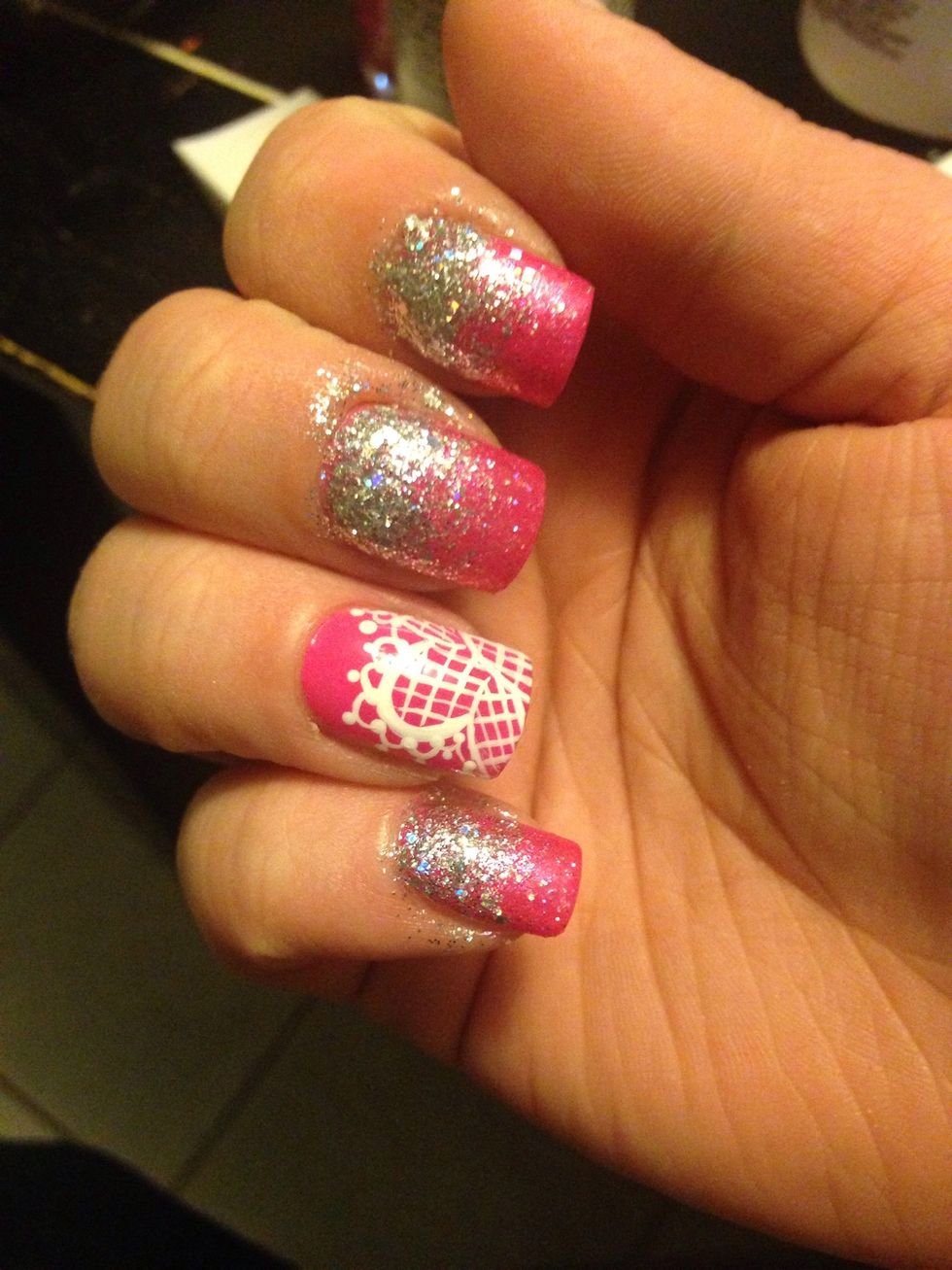 And creating a silver gradient on my other nails.
Clean up and add a topcoat!
The creator of this guide has not included tools
Fabulocity By Jessica
Follow my Instagram @fabulocitynails\n\nPlease feel free to request designs and ask questions.