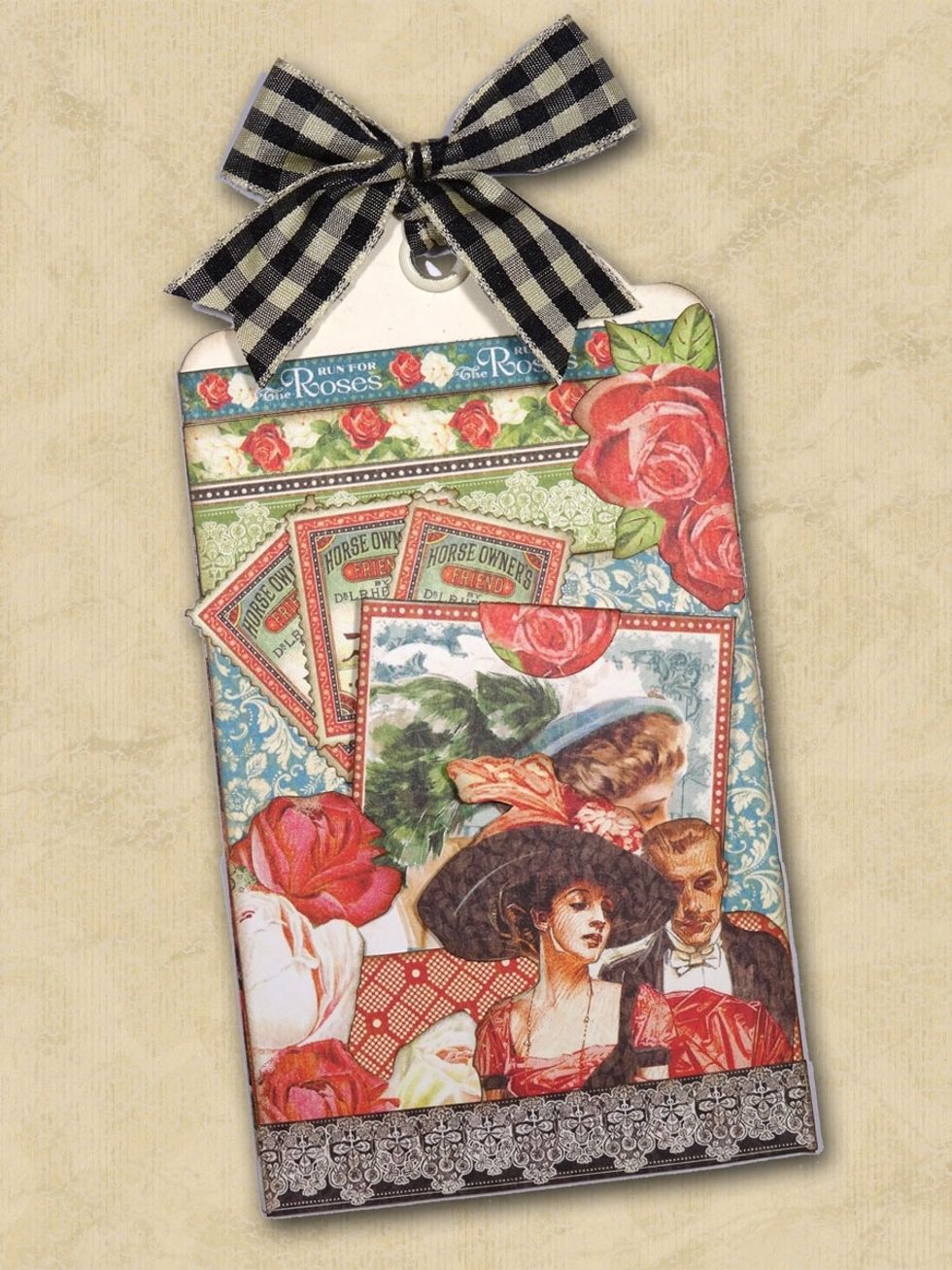 Here's a fun and easy party favor tag you can use for a gift card, tea bag, candy, or money. Perfect for a Kentucky Derby party, or any occasion!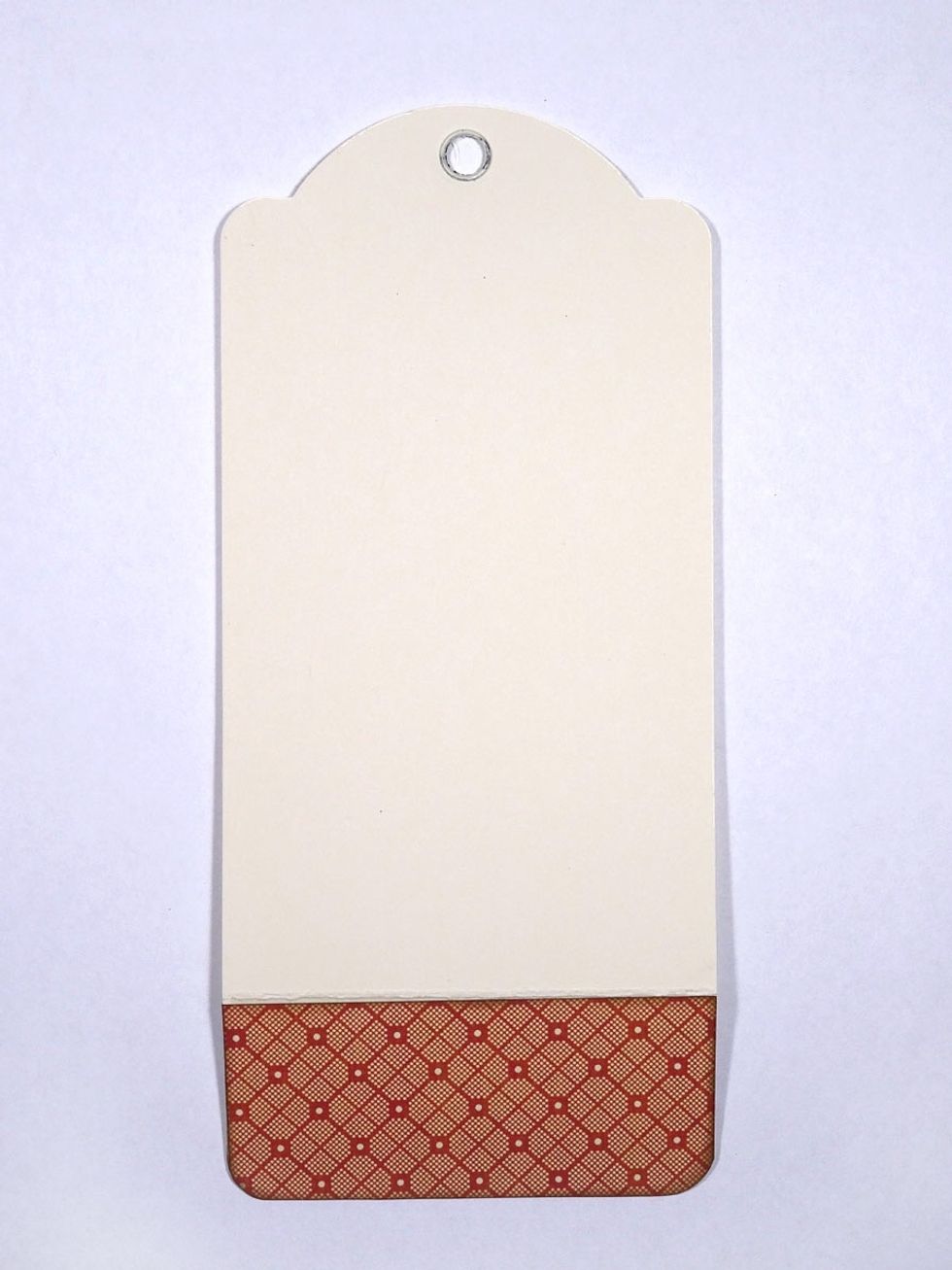 Score a large tag 1 3/4" from the bottom. Fold toward the grommet side of the tag. This will create a pocket later. Cover the pocket with pretty paper.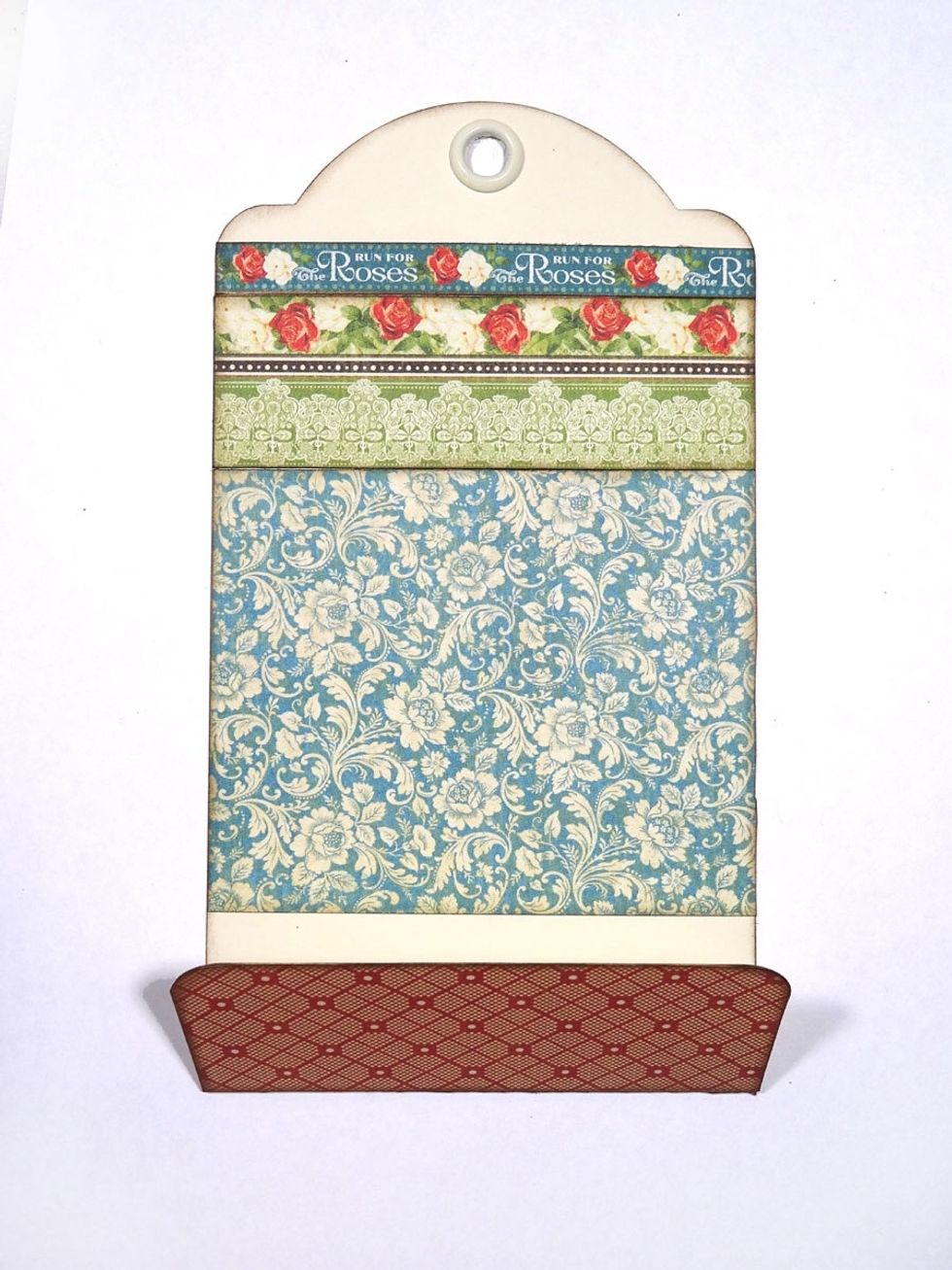 With grommet facing forward, adhere papers to tag. I used 3 7/8" long border strips and a 3 7/8" square piece.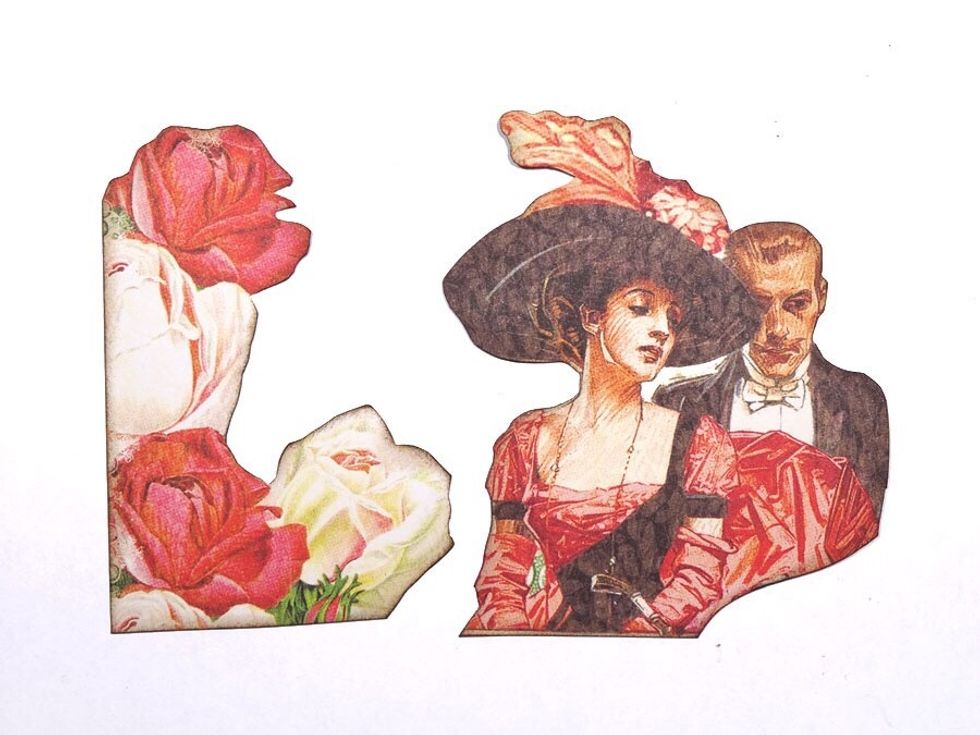 Fussy cut some roses and the handsome couple. Ink the edges if desired.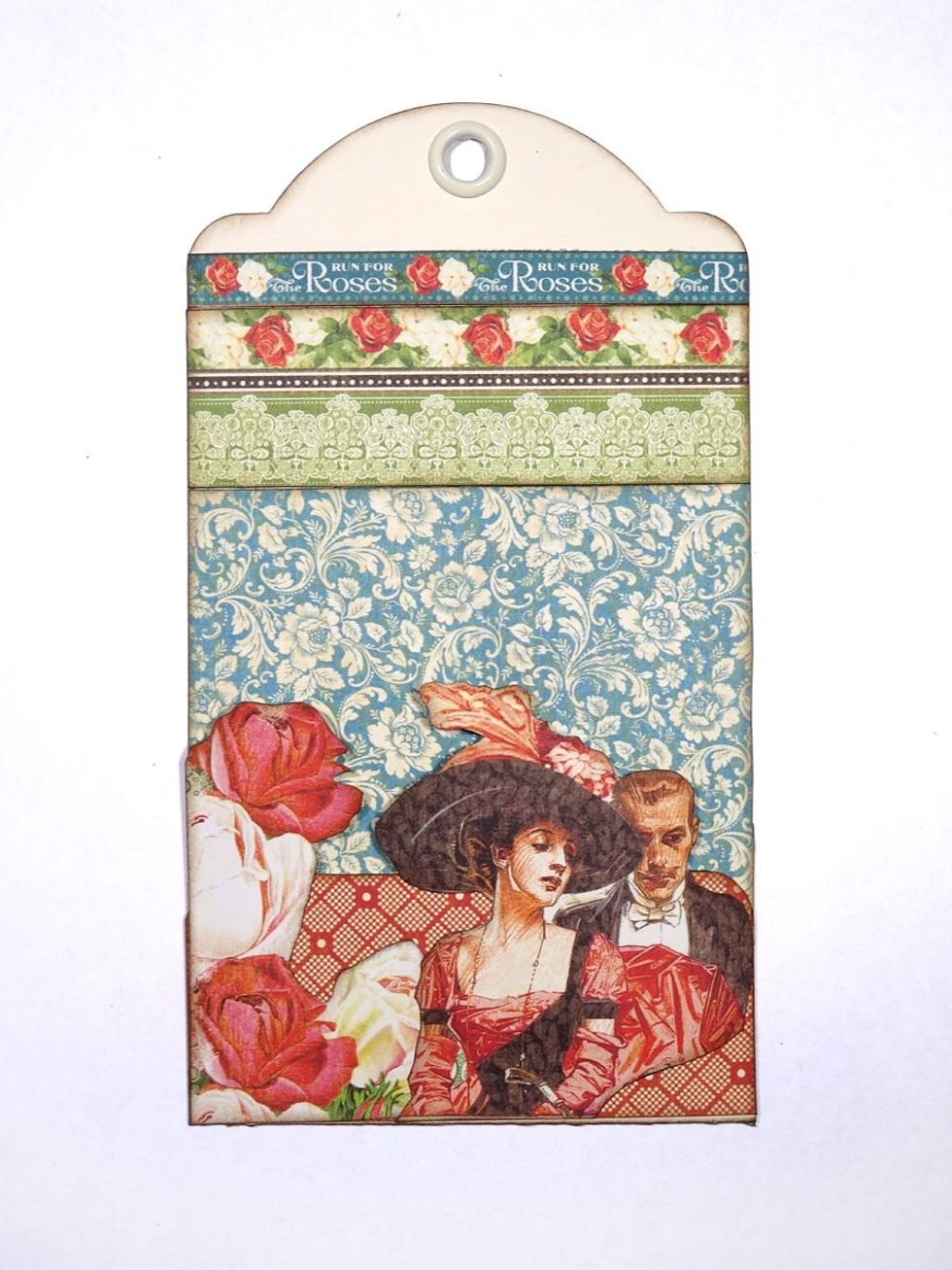 Adhere the pocket on two sides then add the fussy cuts, making sure to only put adhesive where they will touch the pocket area.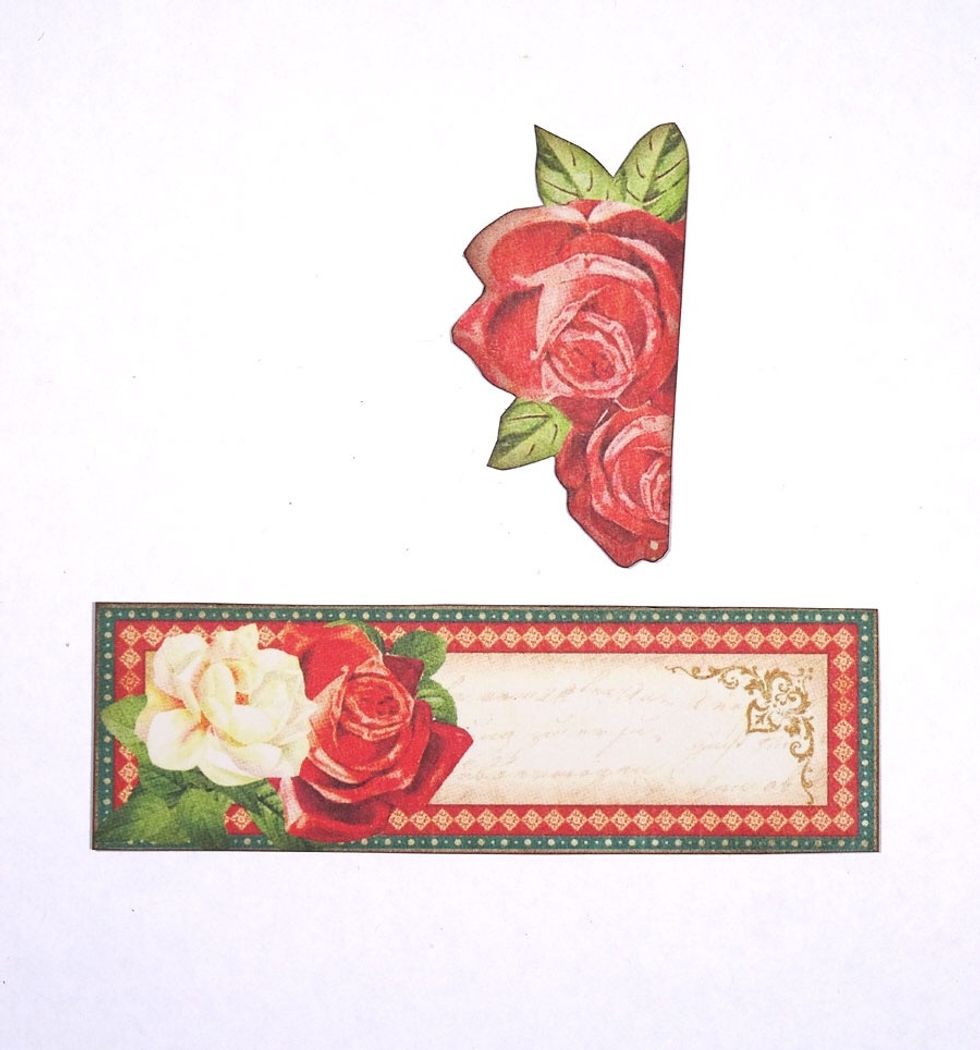 Fussy cut more roses and a label.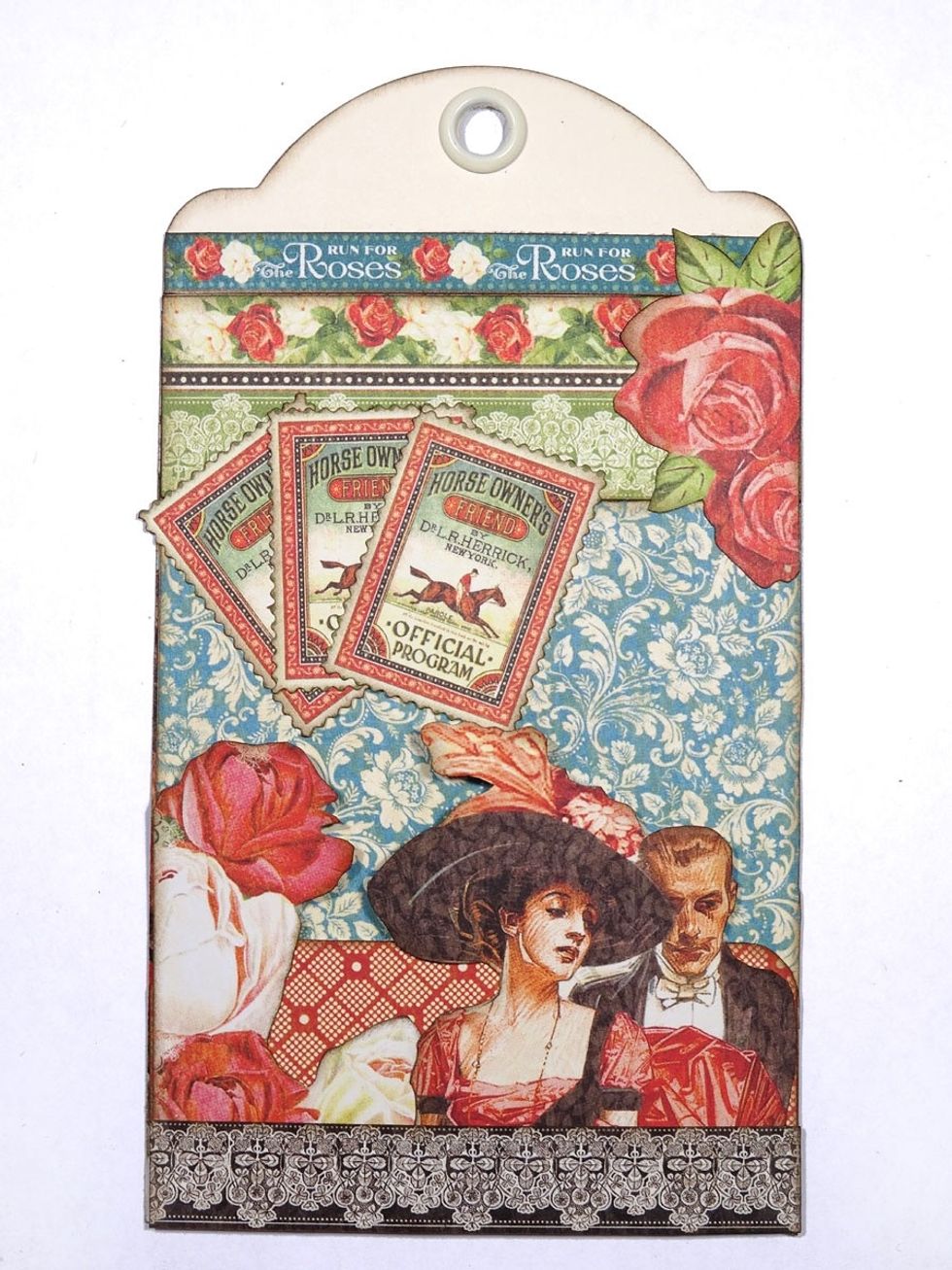 Adhere the roses to top right area. I cut another border (black lace) for the bottom of my pocket, and three postage stamps.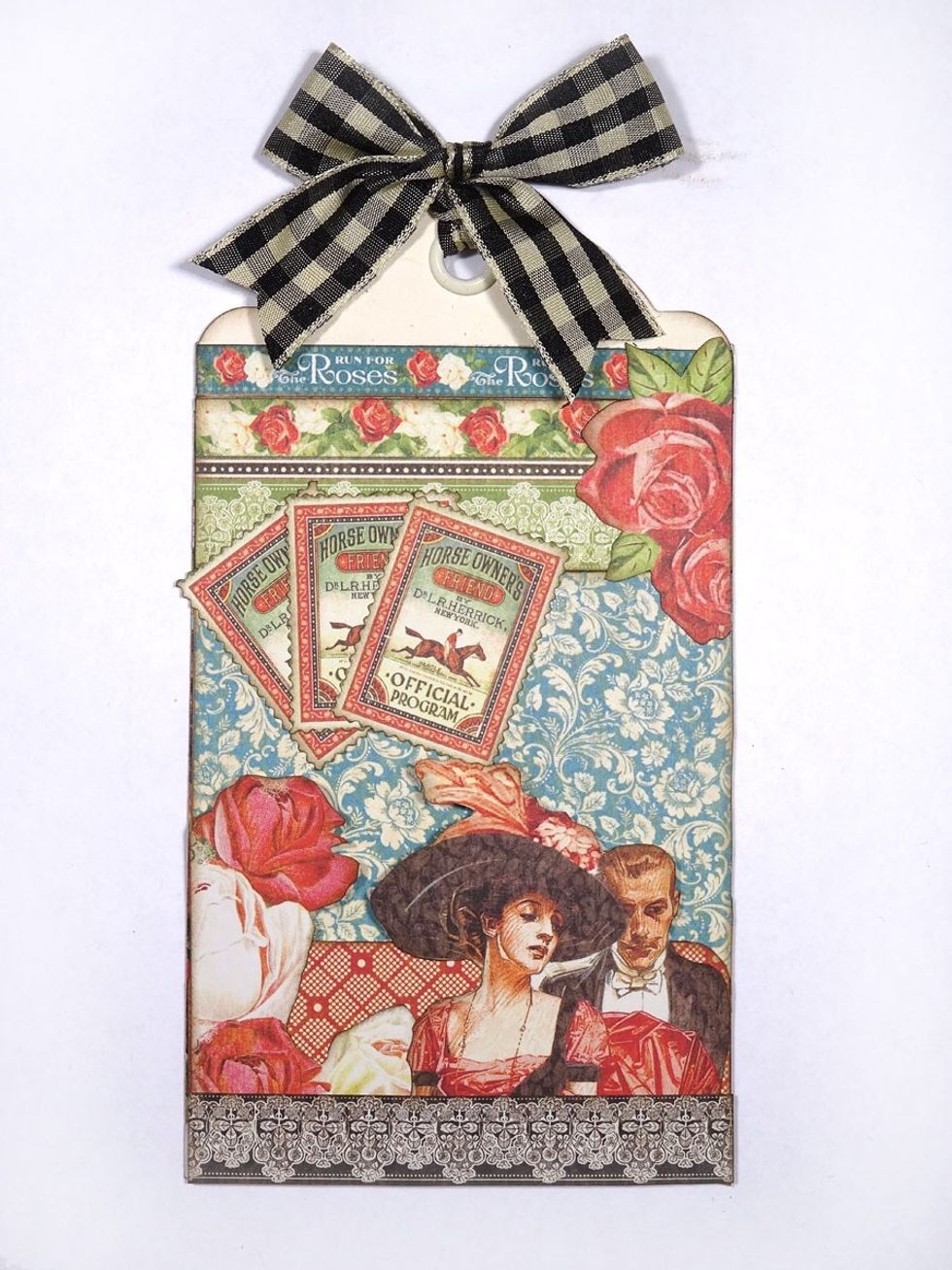 Insert some pretty ribbon and tie into a bow. This ribbon is from May Arts.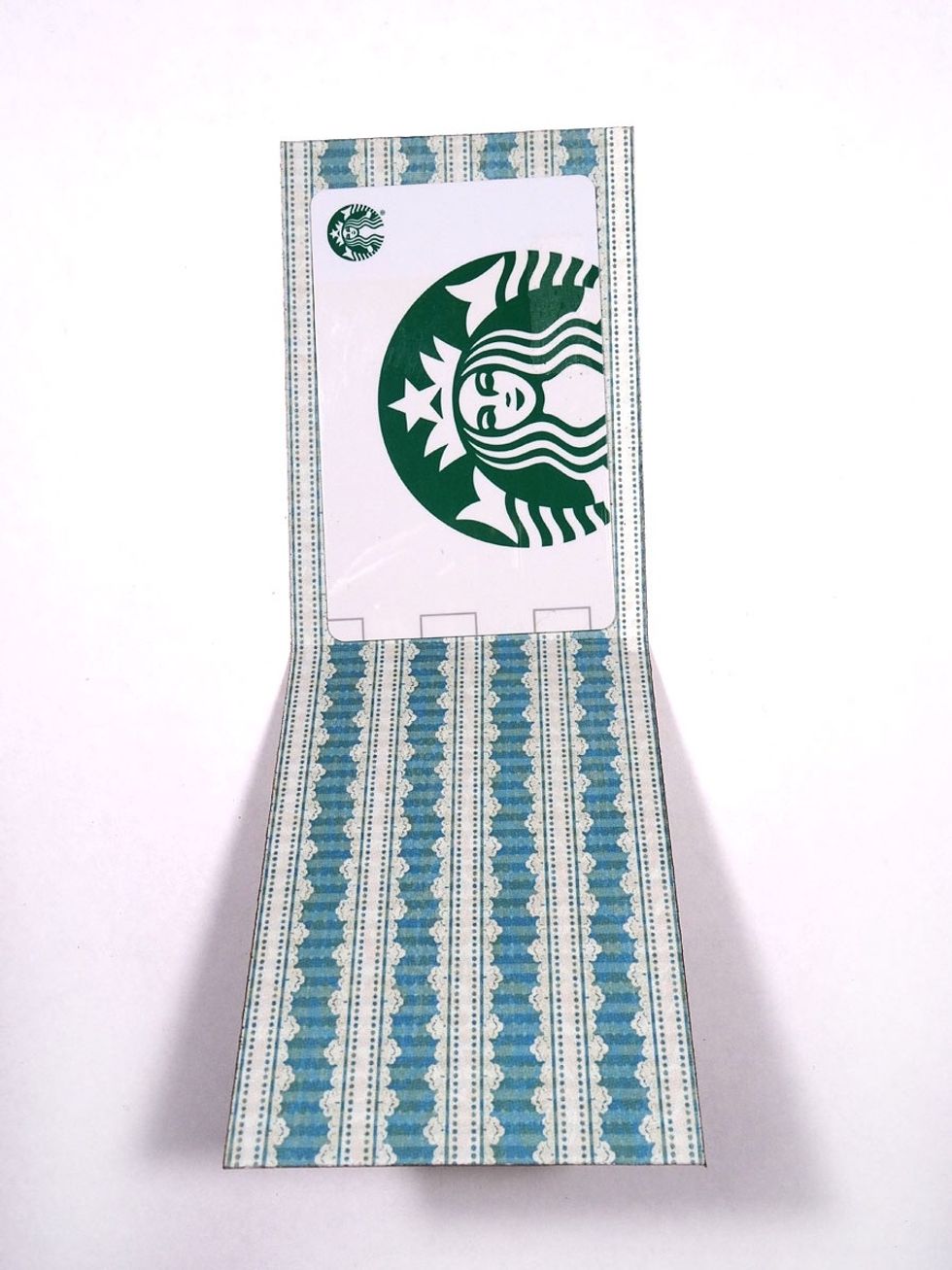 As an added feature, cut a piece of pretty paper 2 5/8" x 7 1/2" and fold at the center. Here is where you can insert a gift card, candy, money, whatever you like.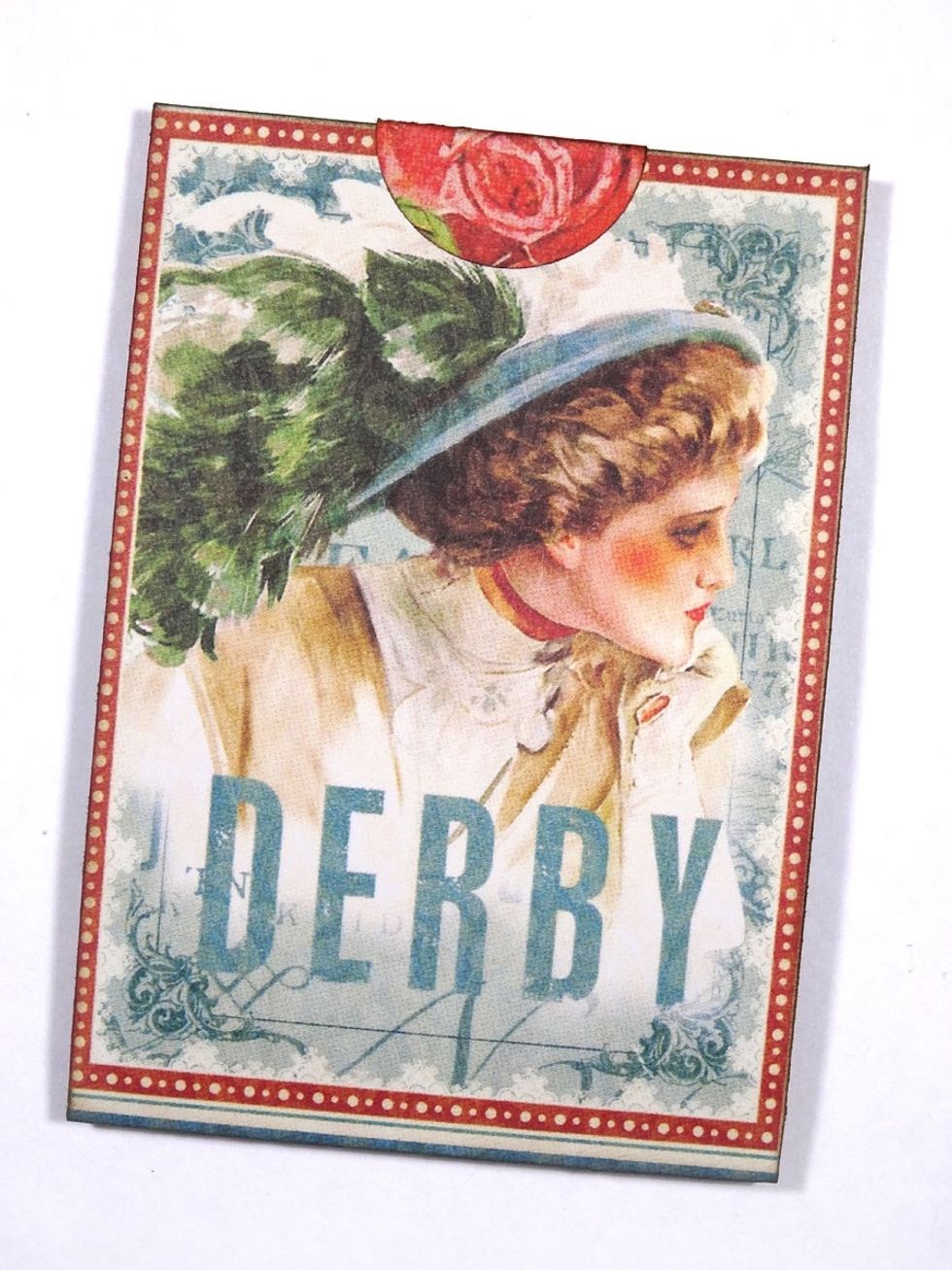 Fold up the paper and secure with a 1" circle of pretty paper folded in half and adhered over the top.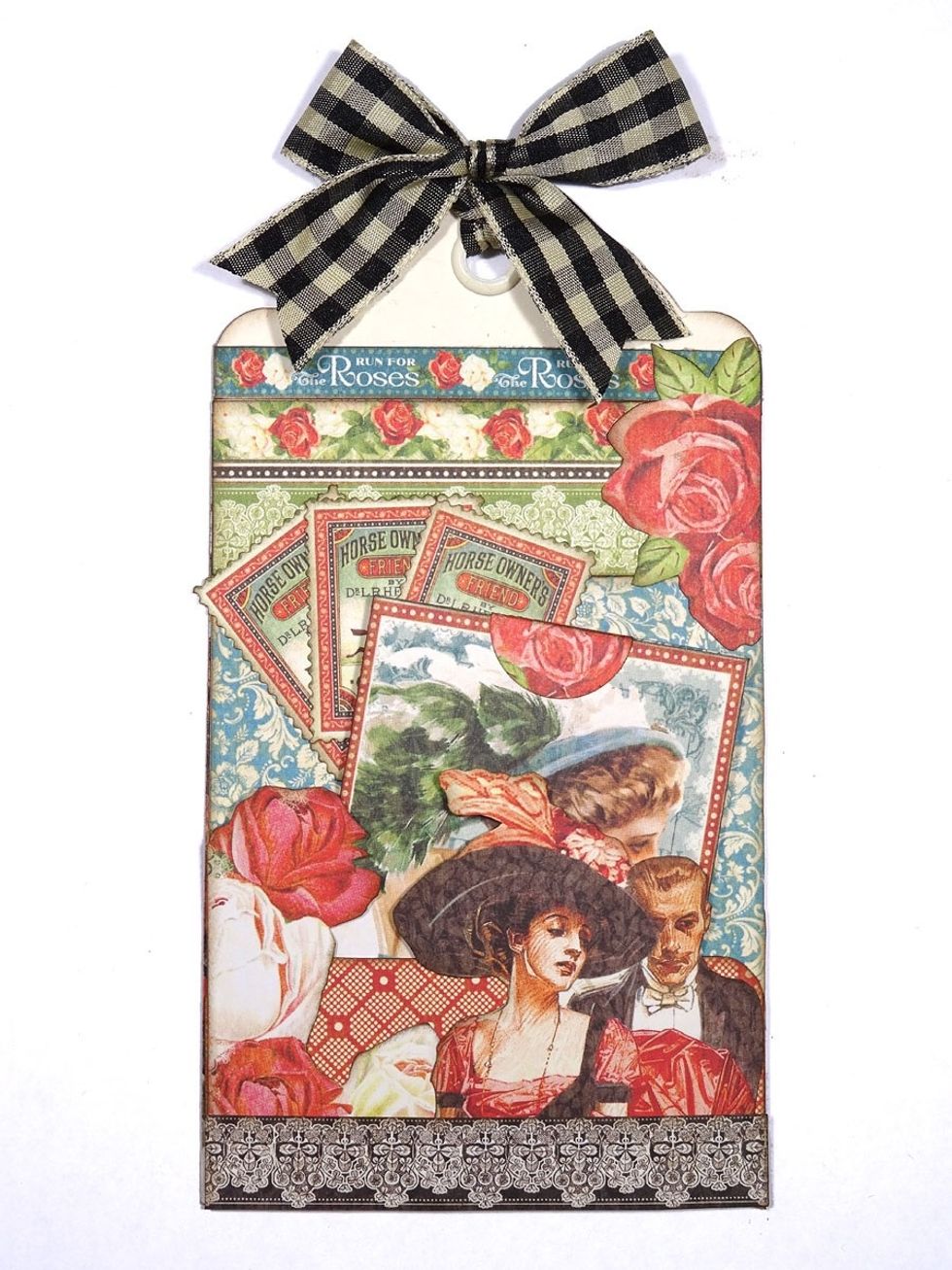 Slide the gift card holder into the pocket.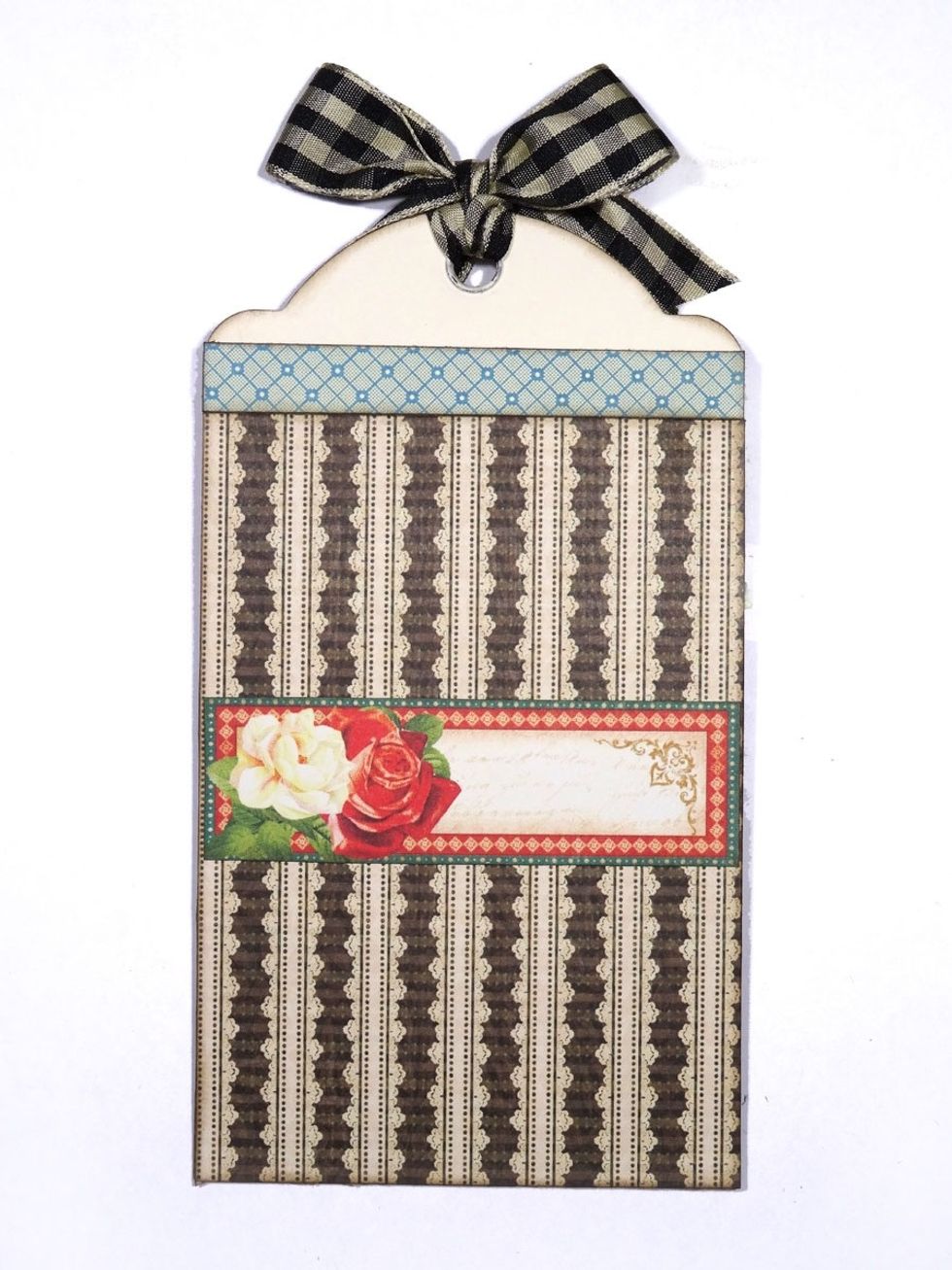 Flip the tag face down and adhere more papers to the back, then the label. Here is where you can write a short message for the recipient.
Now all you have to do is make some Mint Julips and get ready for the Derby! Thanks for checking out my guide. You can find more ideas on my blog: AnnettesCreativeJourney.blogspot.com
Graphic 45 Off to the Races paper collection
Graphic 45 Large Ivory Tag Album
Adhesive
Scissors
Scoring tools
Ribbon