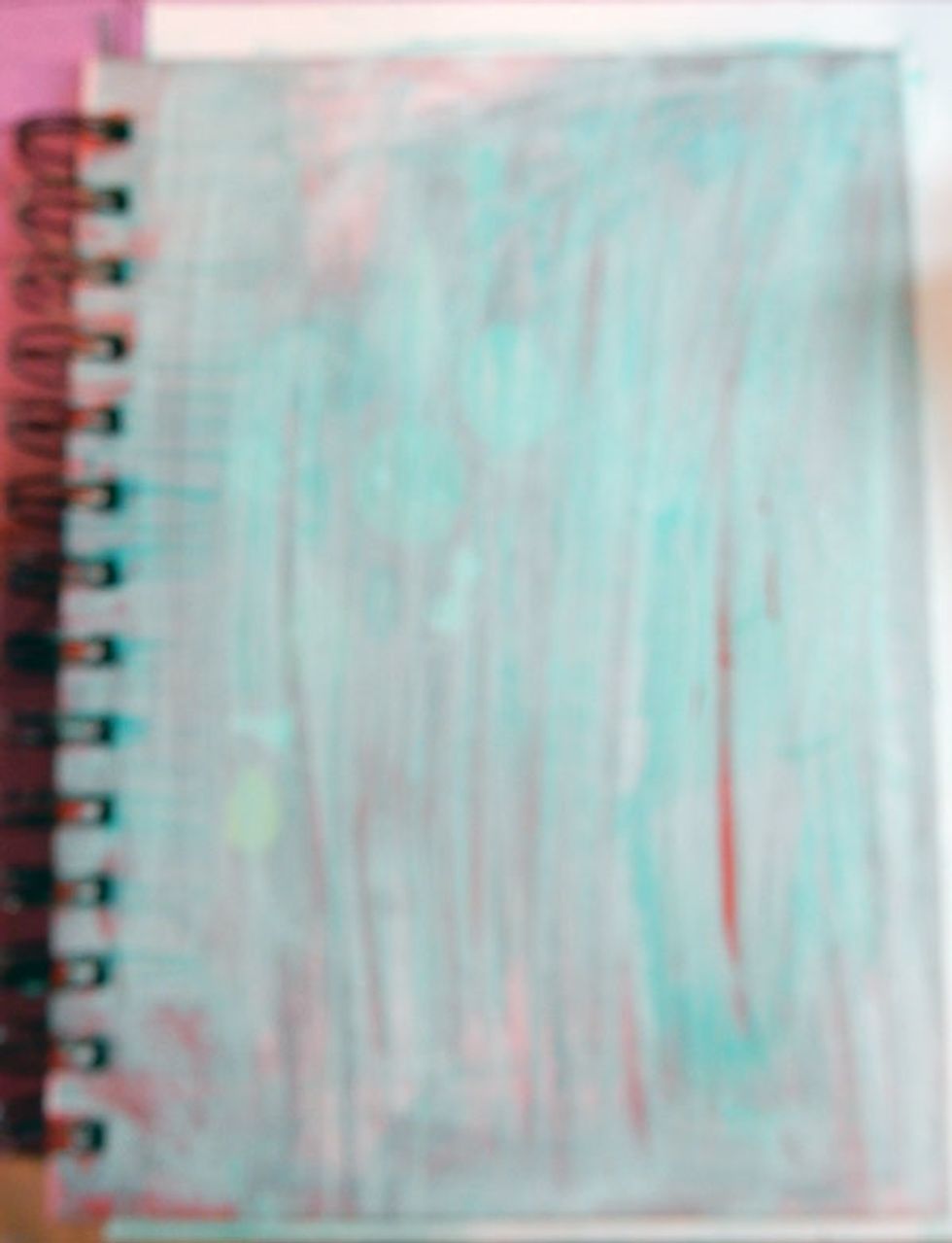 Paint front and back cover with Pixie Sorbet.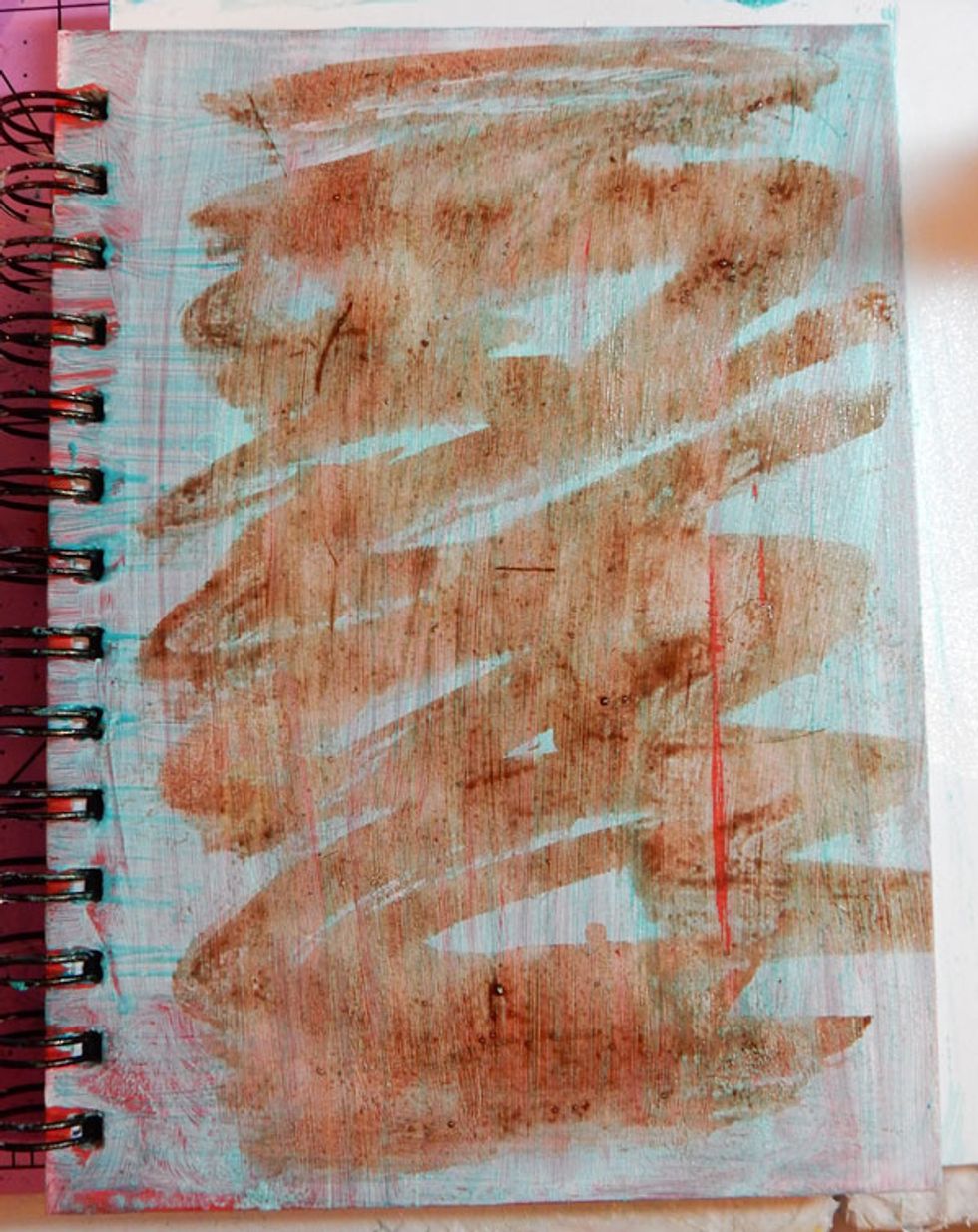 Randomly paint Decadent Minx on the front cover.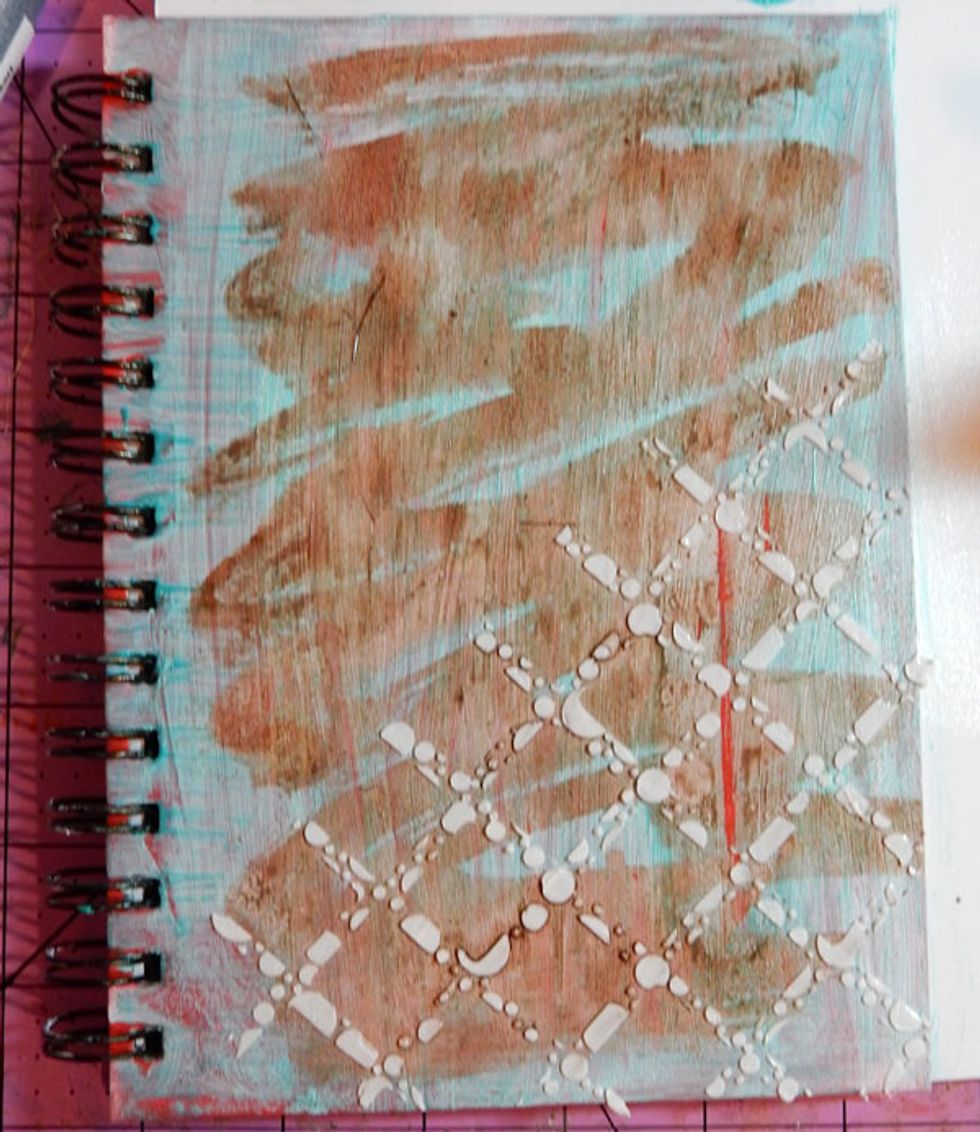 Add texture with a stencil from Off the Grid Stencil Stack and Mud Texture Paste.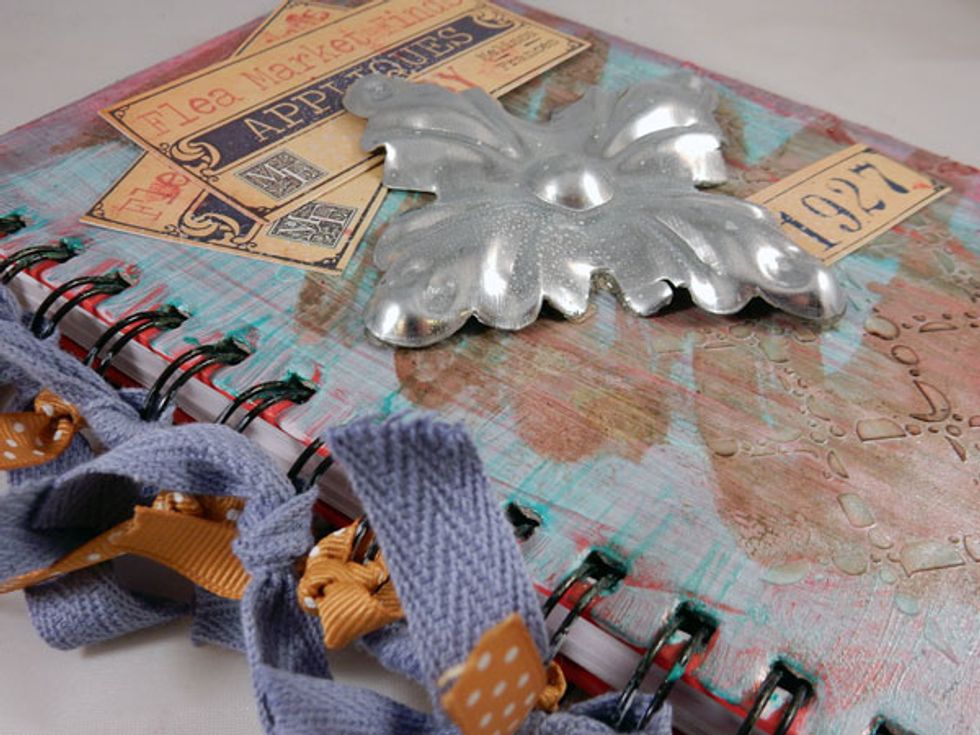 Adhere metal embellishment to center of front cover. Spritz with Ice Fairy Dust.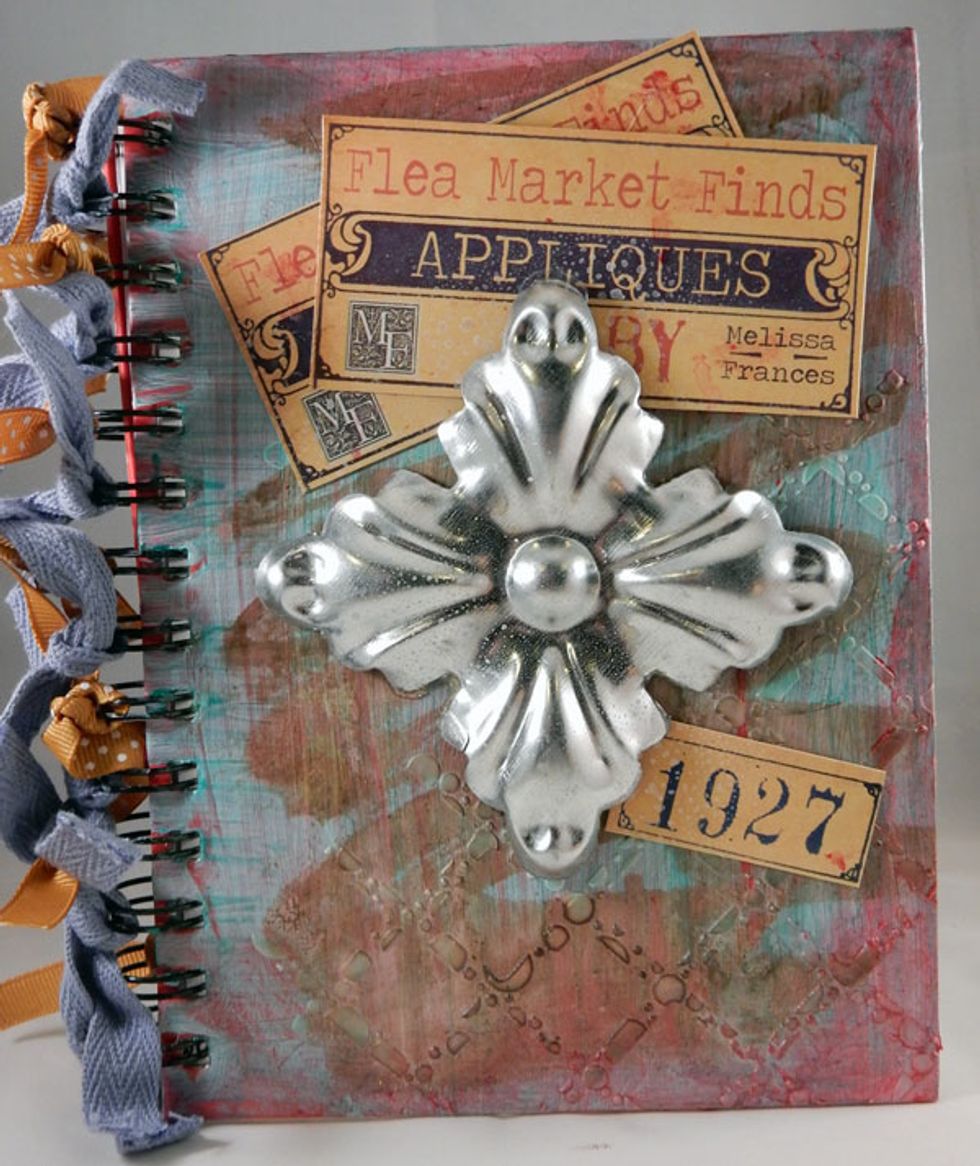 Fussy cut packaging and add the pieces to decorate the front cover. Add ribbon to the spirals.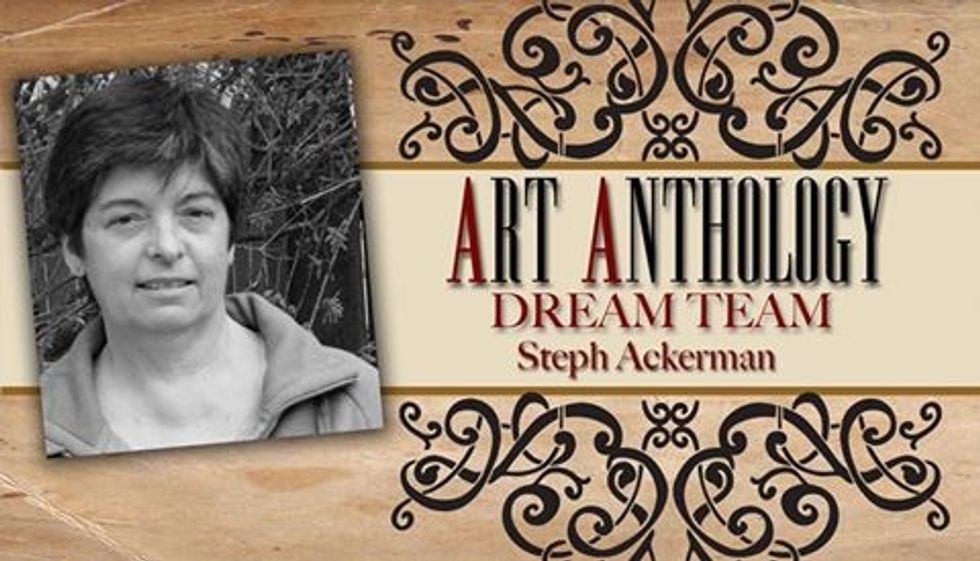 Please visit my blog: www.stephaniescraps.blogspot.com
Pixie Sorbet
Decadent Minx
Mud Texture Paste
Off the Grid Stencil Stack
Ice Fairy Dust
Melissa Francis embellishments
Art Anthology
Art Anthology is a manufacturer of dimensional mediums.\n\nCome chat with us in our Facebook Group: Art Anthology Adventures in Art