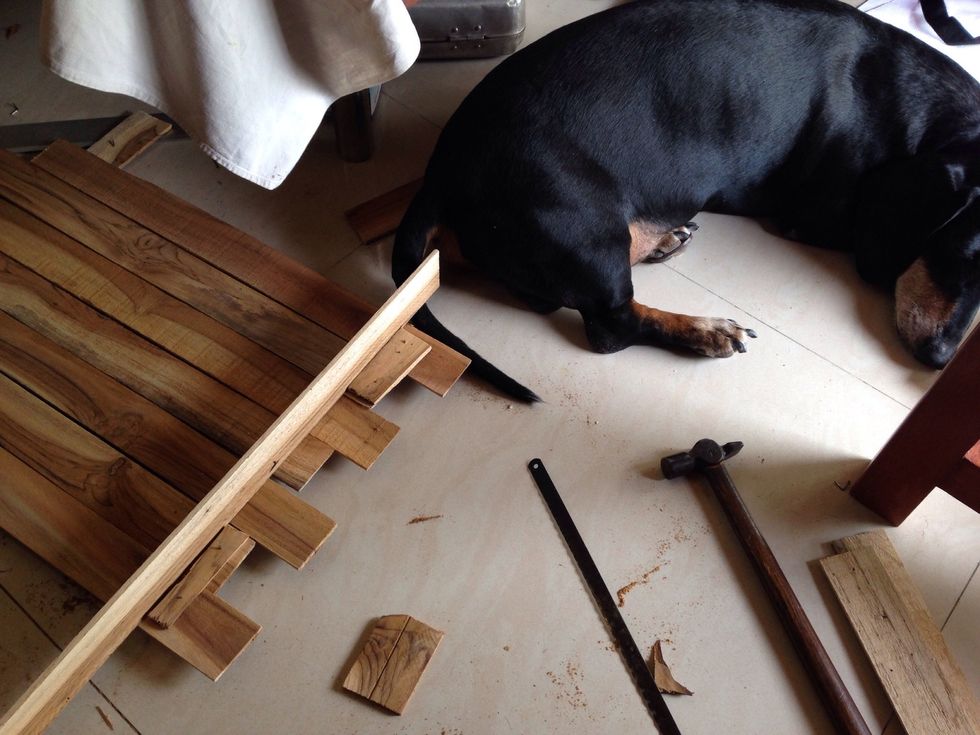 Yes, that's my dog and he loves sitting with me. ☺️
Sadly I don't have too many pictures as I didn't know I would upload them some day. But I have a few. I made this with scrap wood. It's really easy and turned out super cute.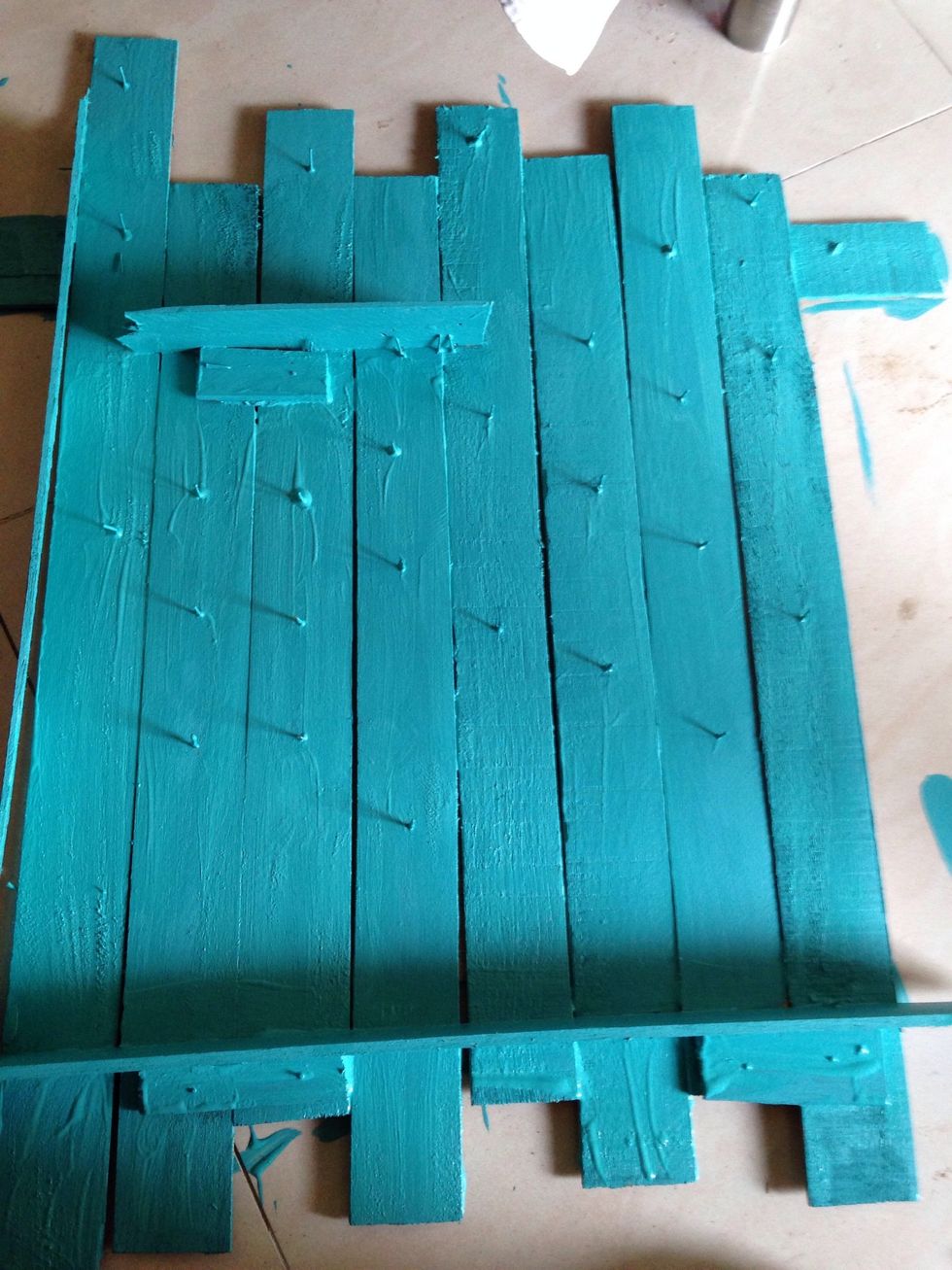 Place all the strips of wood in a way that you can use one long piece to hammer in and hold them together. Like the piece of wood holding the top. Do the same for the bottom.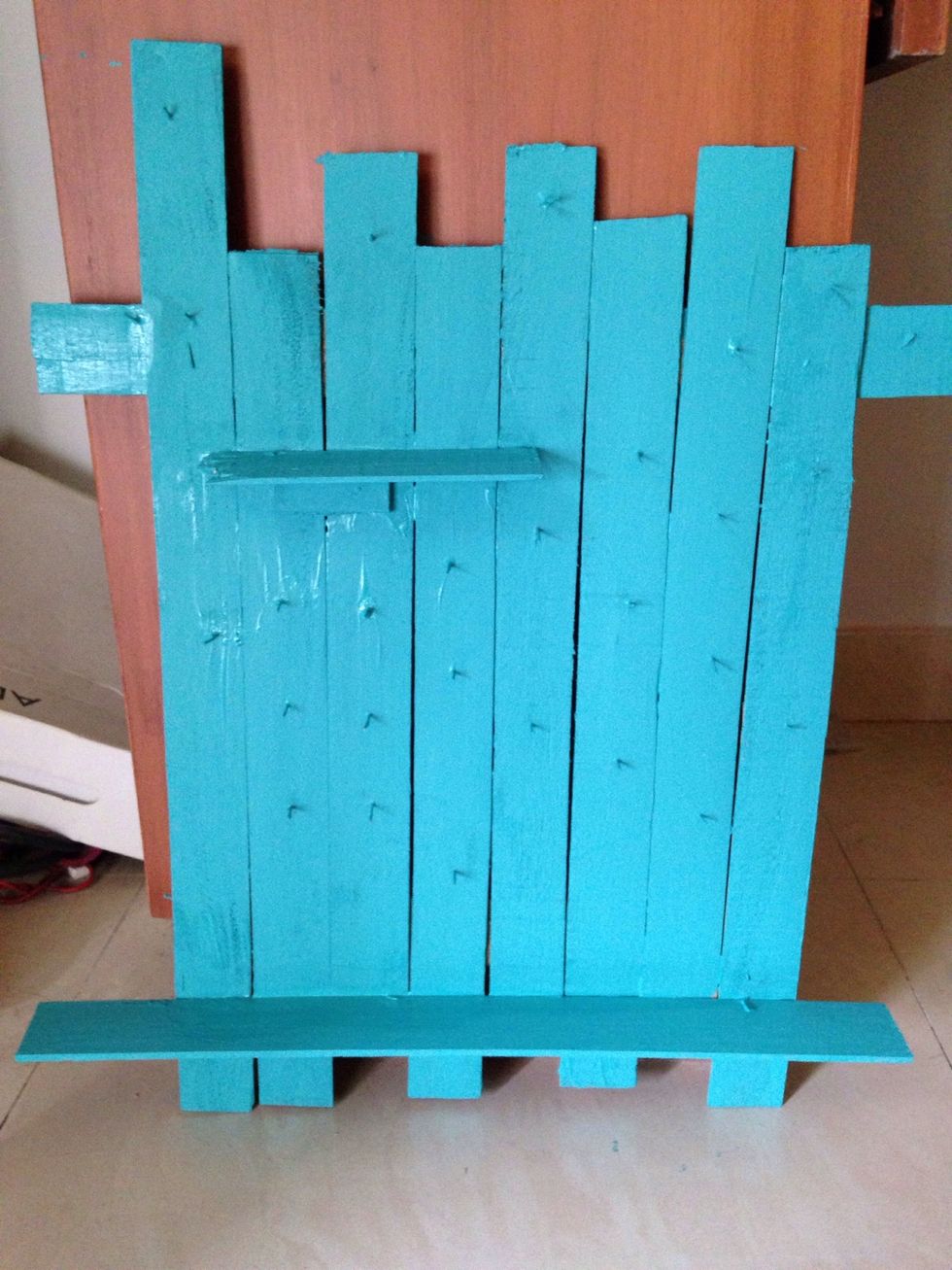 Using small pieces of wood hammer them into long pieces such that they manage to stay together. And form some support. Hammer in nails so that you can hang your earrings on to them.
Paint it a bright color or any color of your choice! I loved the turquoise and that's why I painted the entire thing that color
Before the paint.
And after! ☺️
Scrap Wood
Hammer
Nails
Paint
Paint brush