Attach a sawtooth (or other type) wall hanger to the back. We use thumbtacks, which are secured with glue.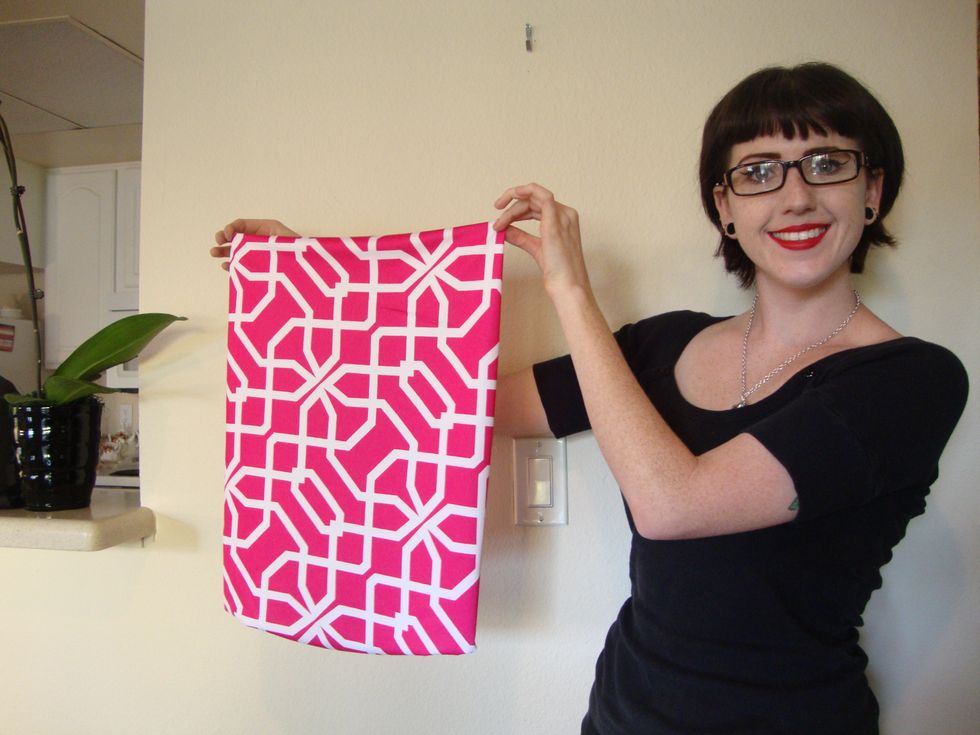 Choose a Frame Wrap design - over 100 designs available in sizes from 11" x 14" to 30" x 30", nothing over $20. This is Frame Wraps style "Candy Cage" www.frame-wraps.com
Slip your Frame Wrap over the foamboard. The lycra-based fabrics wrap over and cling to your support without any additional attachment needed!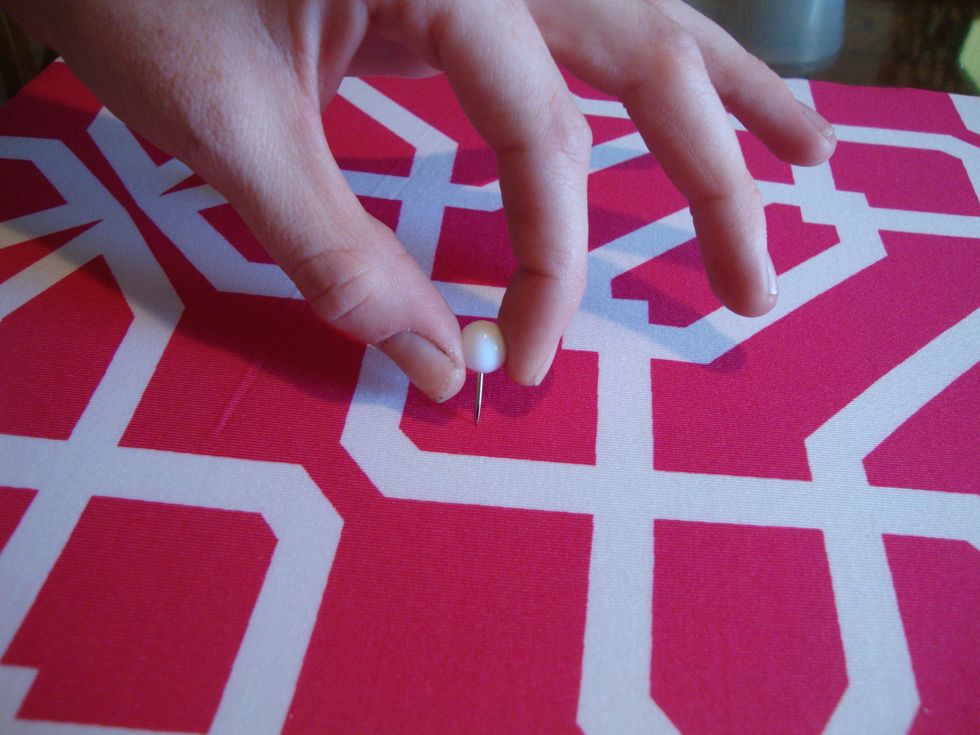 Add decorative push-pins of your choice to the front!
Hang your favorite jewelry, baubles or shiny things!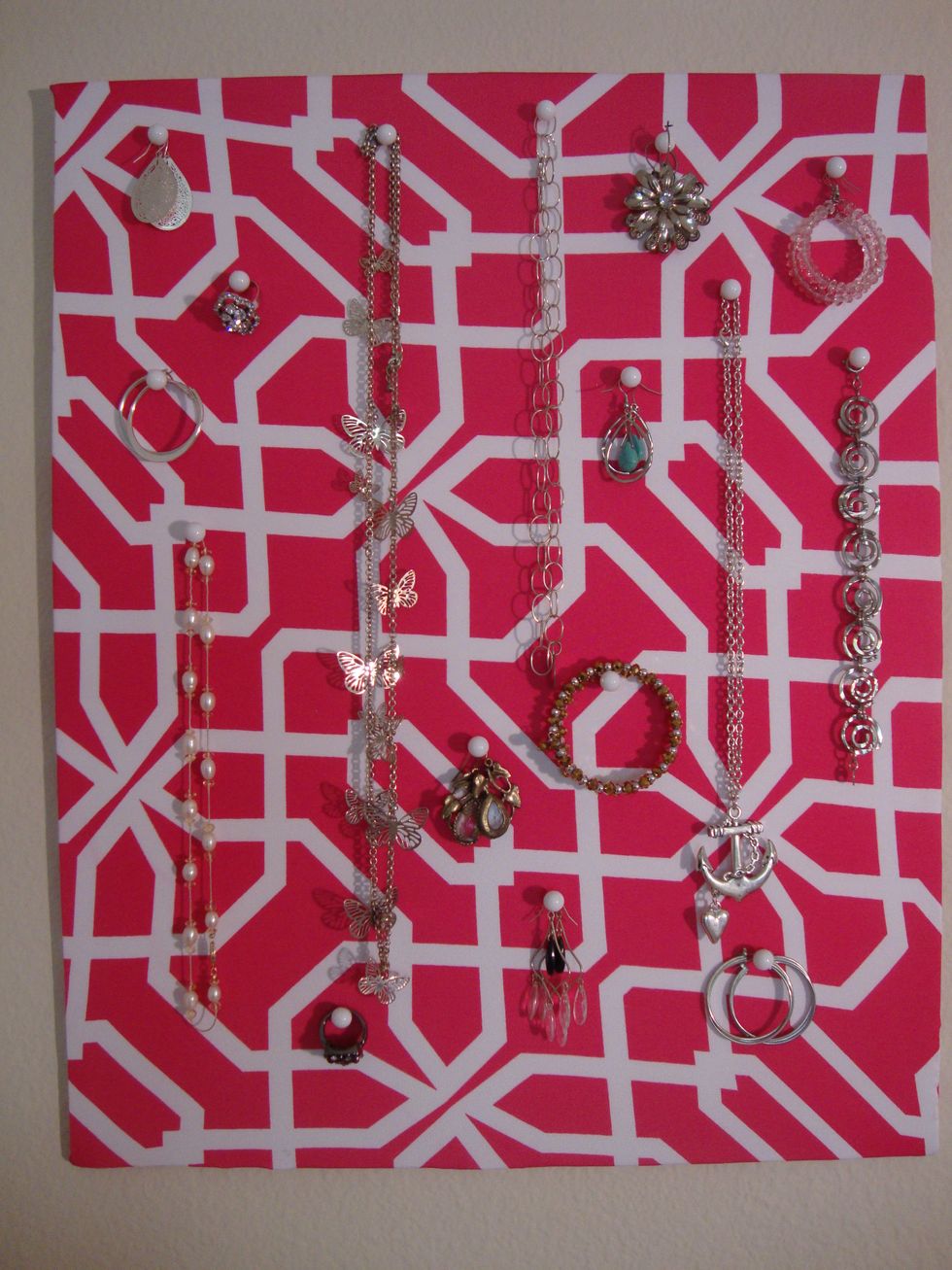 Ta-Da! Frame Wraps remove easily so you can swap the design anytime you like. Over 150 designs and a live video are available at www.frame-wraps.com or https://www.youtube.com/watch?v=HpyQ54VRr3M
1.0 Foamboard or styrofoam piece
1.0 Frame Wrap - fabric slipcover
Sammee Vanarsdale
LOOK FOR US ON THE DIY NETWORK PROGRAM\nI WANT THAT! IN DECEMBER AND JANUARY\n\nCHECK YOUR LOCAL LISTINGS - SEE FRAME WRAPS DEMONSTRATED ON TV!!