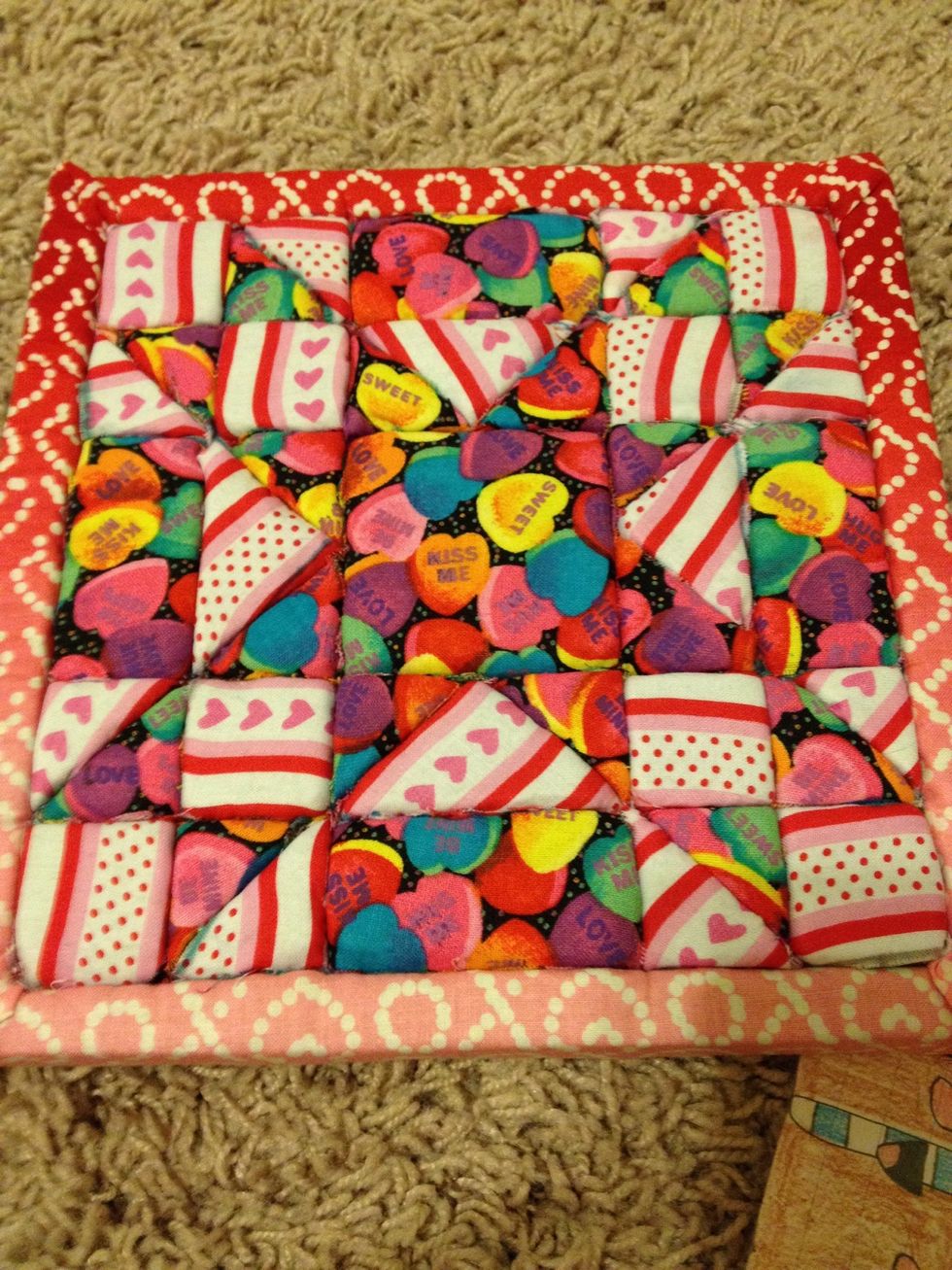 Front...
Back...
Take the foam board, cut it deeply in half with a knife. Next, cut into rectangular shapes in foam board. Then, get a piece of construction paper and trace the shape of the rectangles for each one.
Then, trace the material and then put the material in the slots. Use the butter knife to then shape the material into the foam board. Repeat.
Then, get a bigger piece of fabric and wrap around the creation. You should then fold in a wrapping present way. Fold in tightly, use the butter knife to deeply tick it in, and repeat.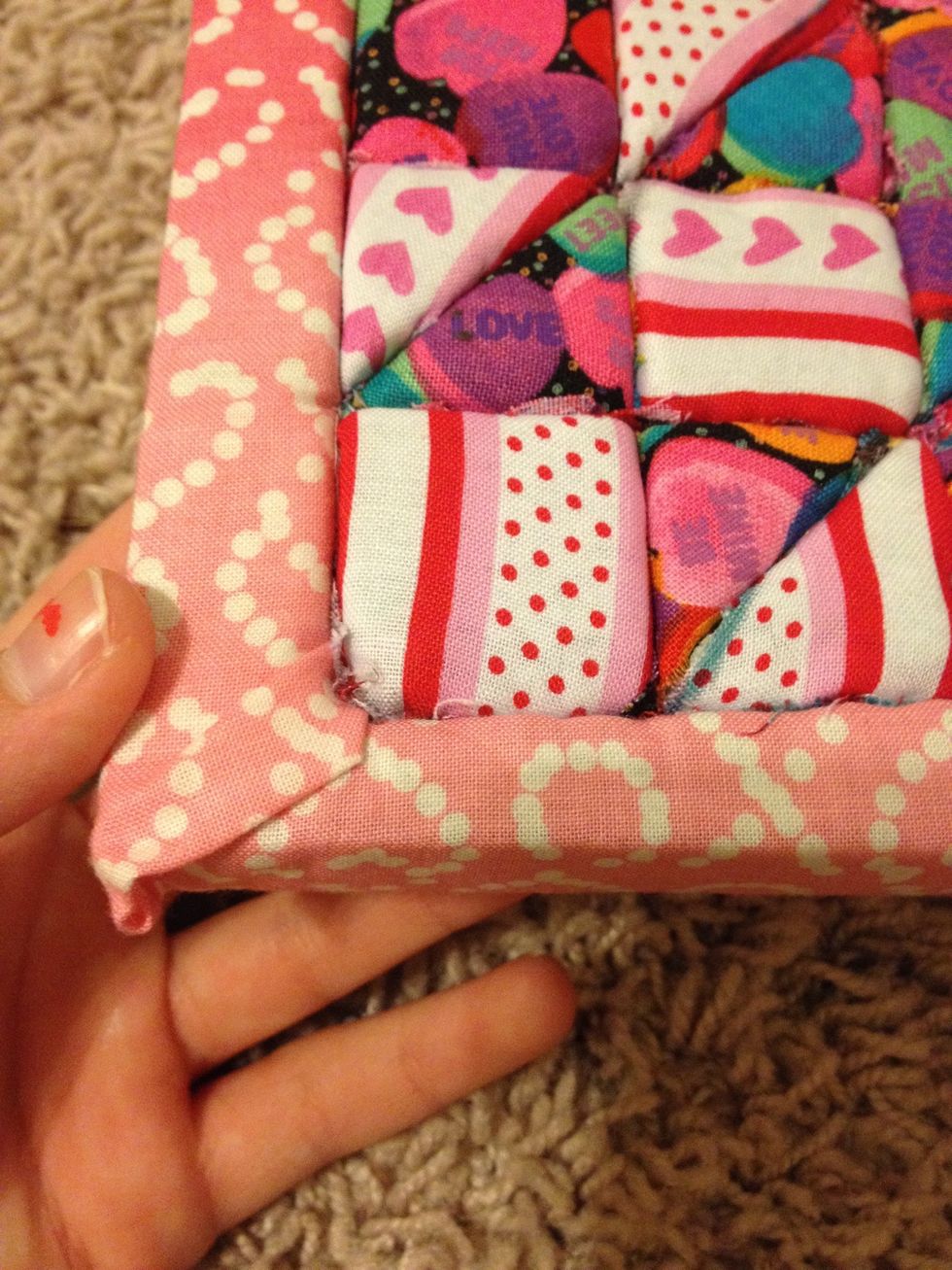 Foam board
Meterial
Butterknife
Construction paper
Paper