How to create a hundertwasser artwork with paint & yarn
Create a Hundertwasser Artwork With Paint & Yarn
78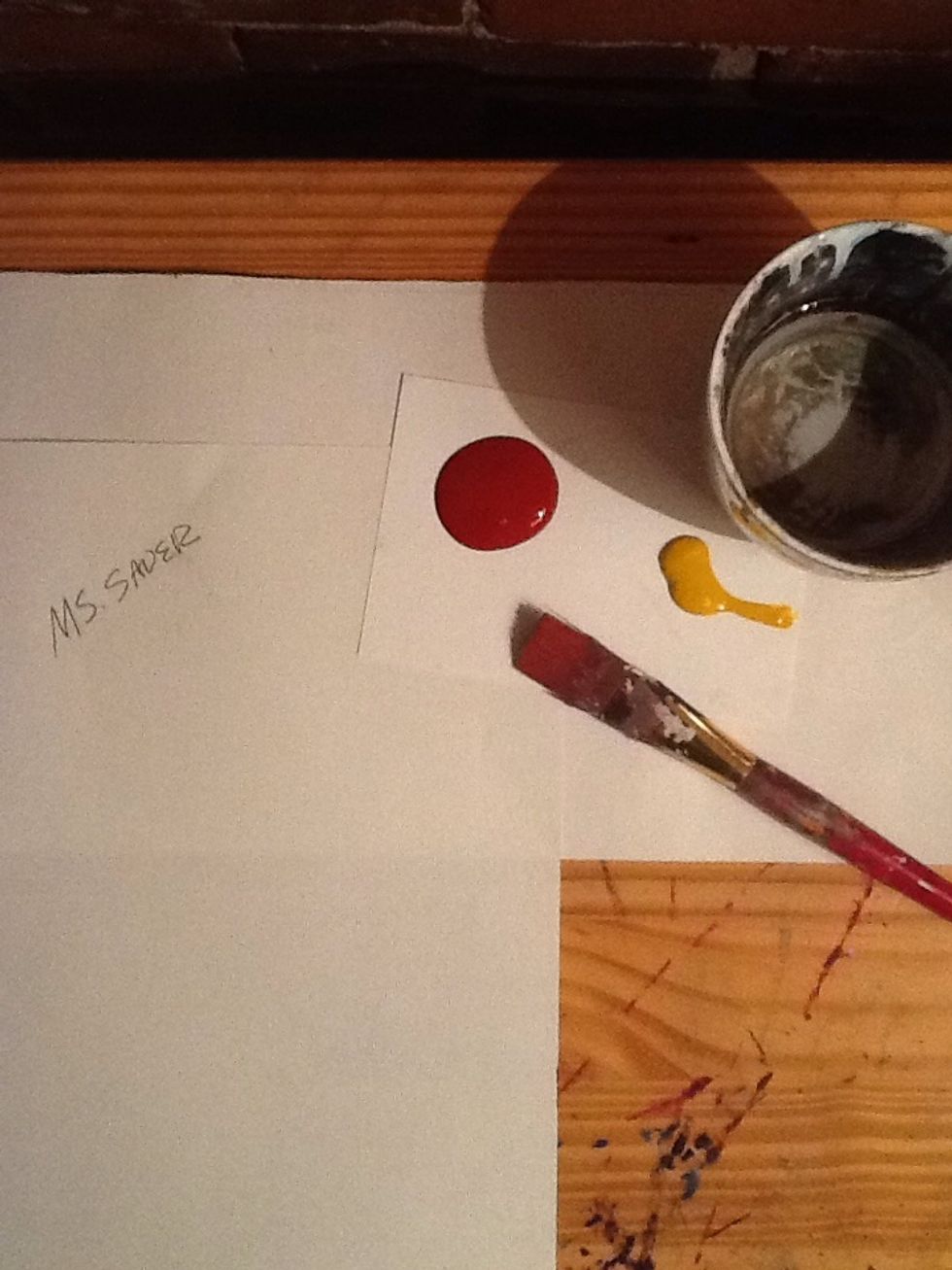 Gather your paper, placemat, brush, and water. Write your name on the back of your paper! Pump either warm colors or cool colors onto your palette.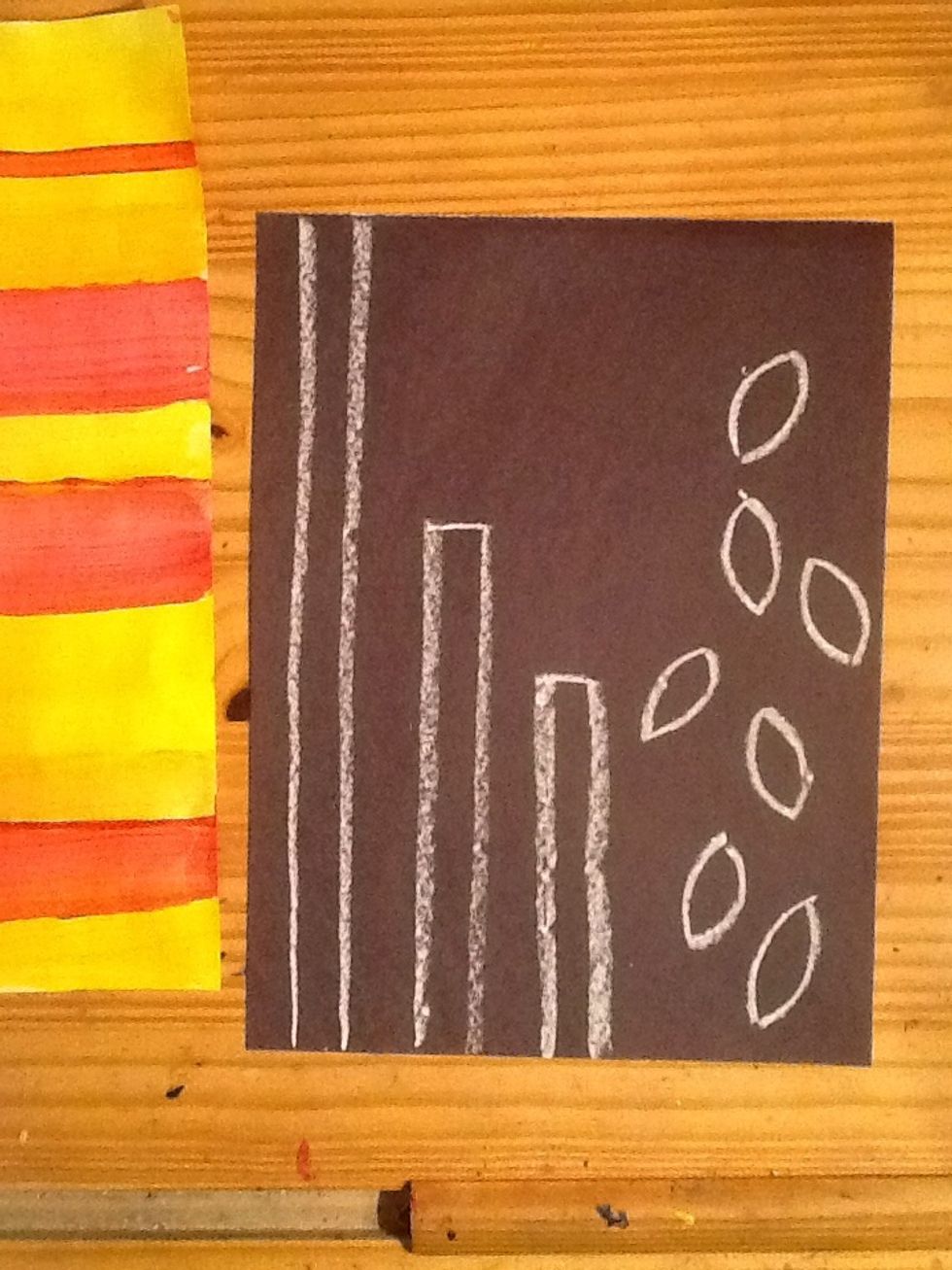 Set your painting on the drying rack and draw 3 stems and some leaves on black paper with white oil pastel. You should have one small stem, one medium stem , and one large stem. Set aside.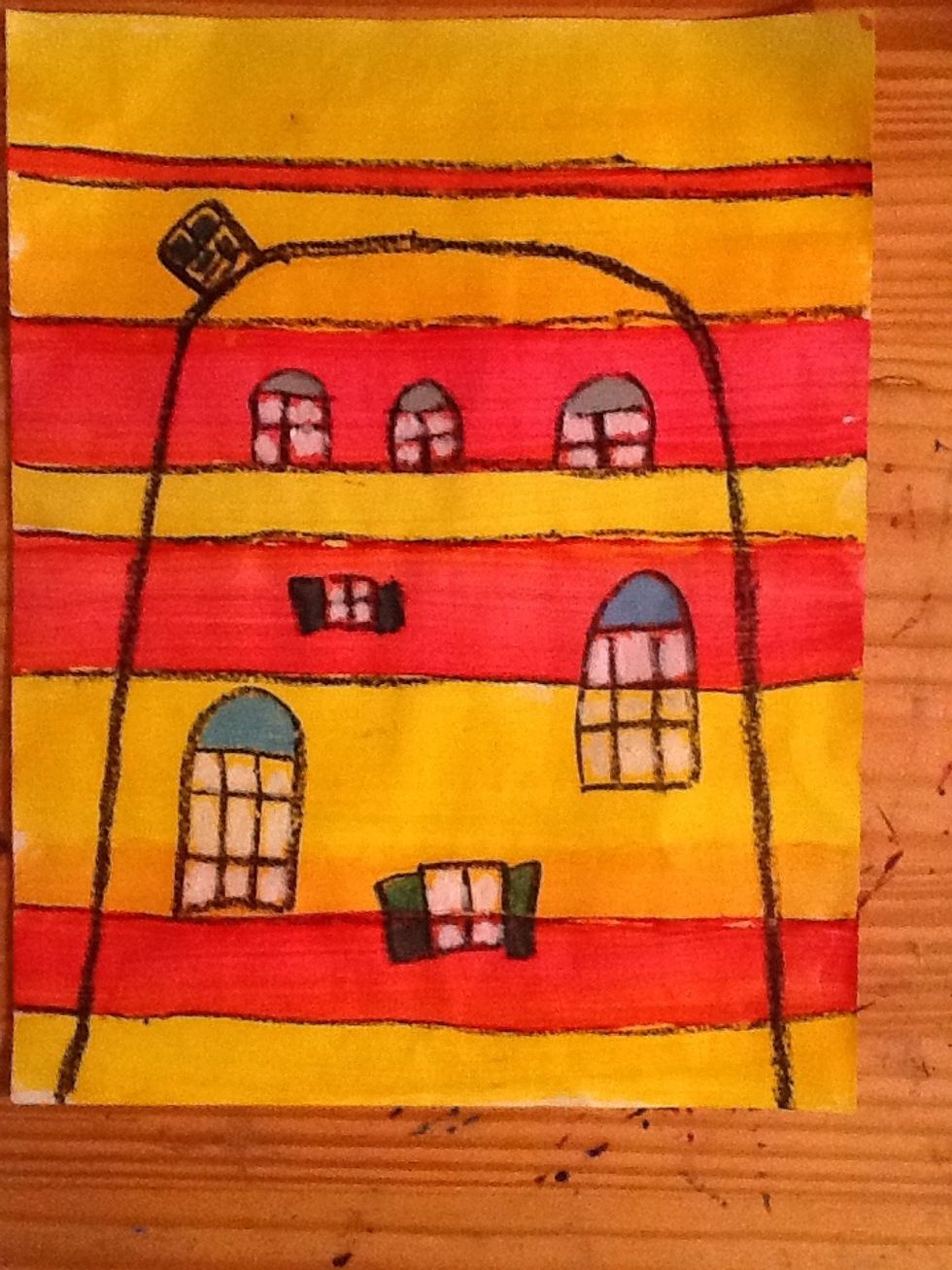 Once the painting is dry, use black oil pastel to draw a simple building with windows and doors. Color this in with oil pastels.
Glue stems and leaves to create a nice arrangement on your painting.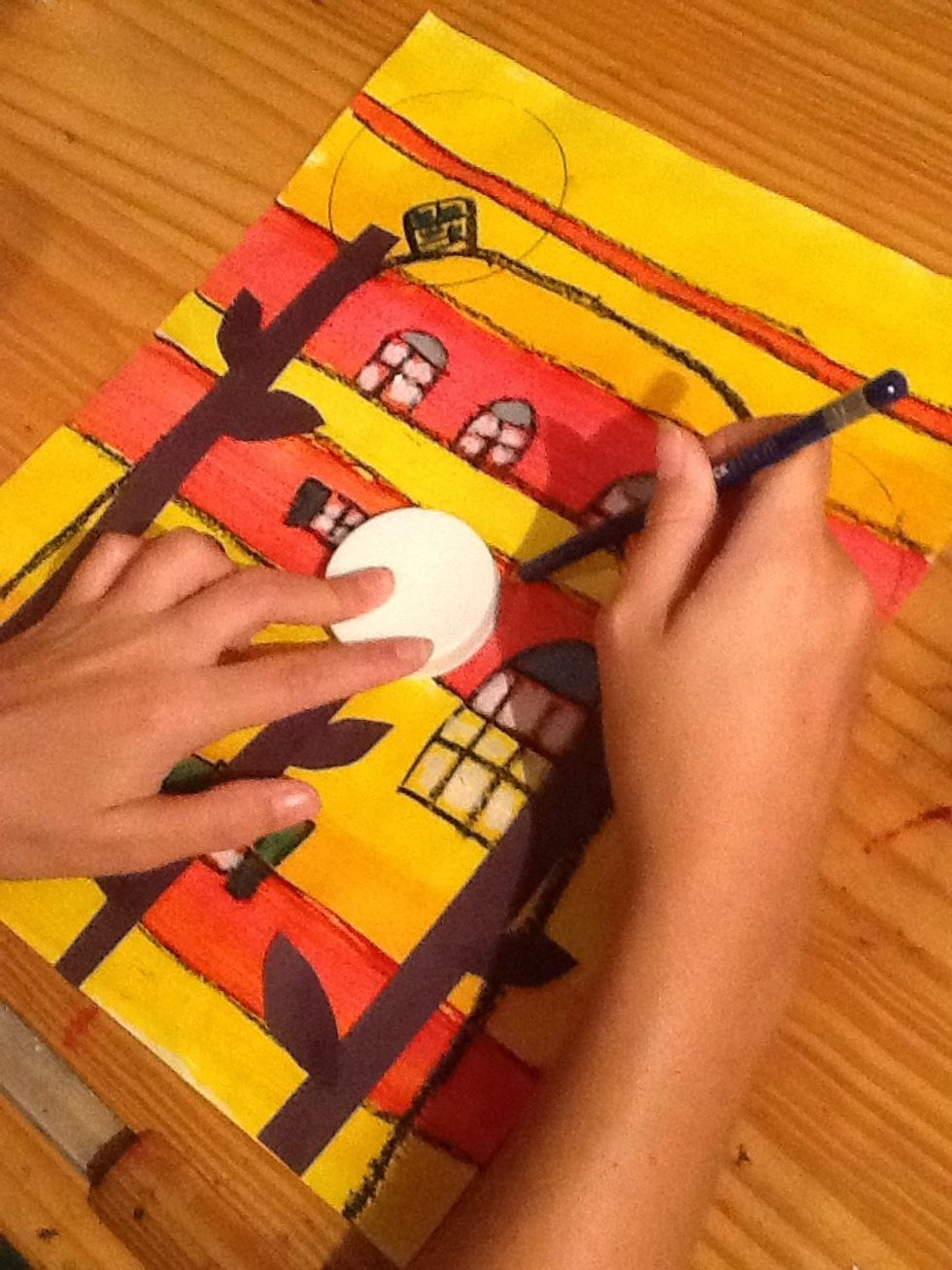 Grab an item in the shape of a circle and trace it to create the tops of the flowers.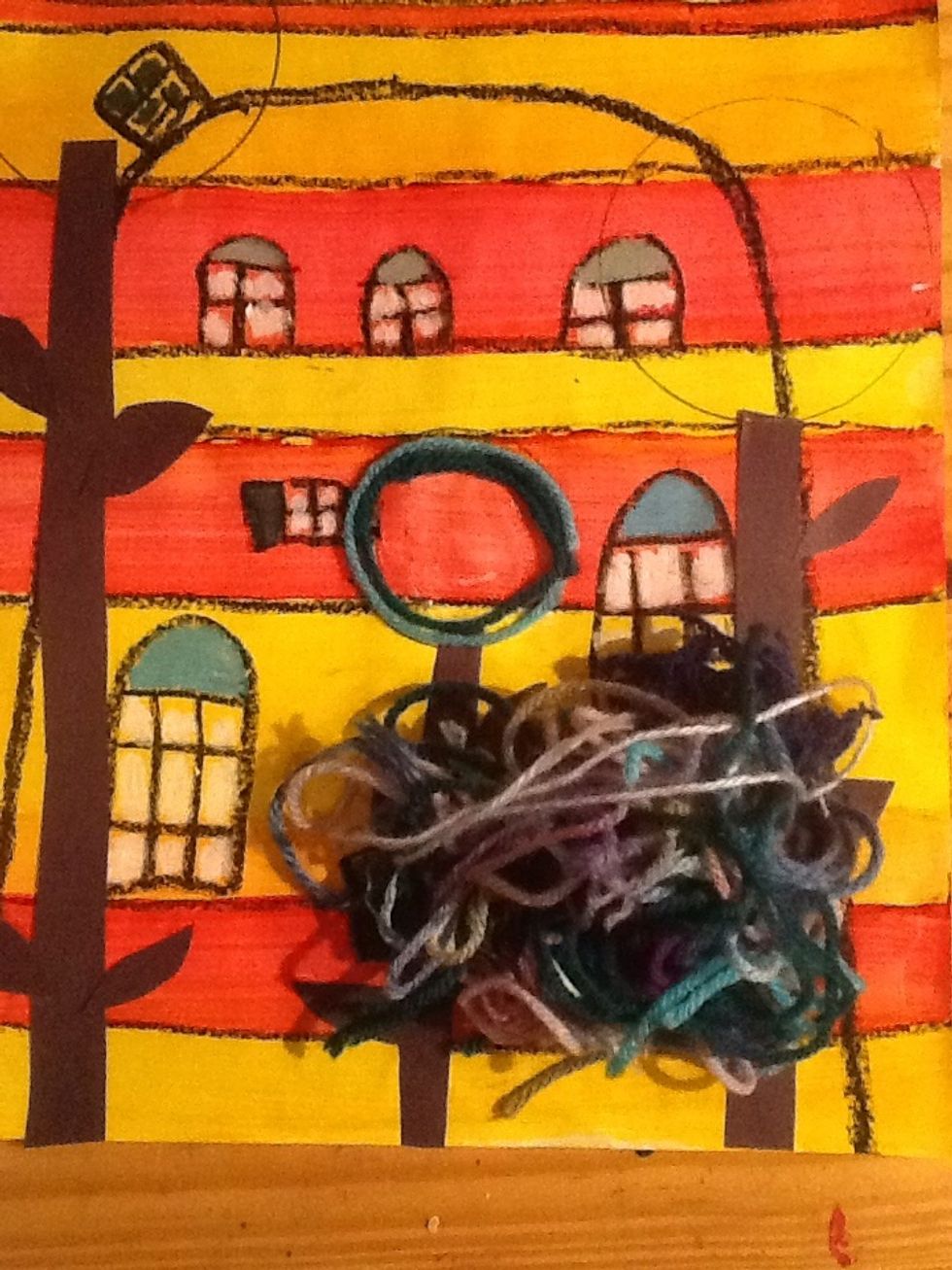 Use scraps of yarn to glue onto your piece. This yarn should be the OPPOSITE color of your paint. In my case, I painted my paper in warm colors, therefore my yarn is cool colors.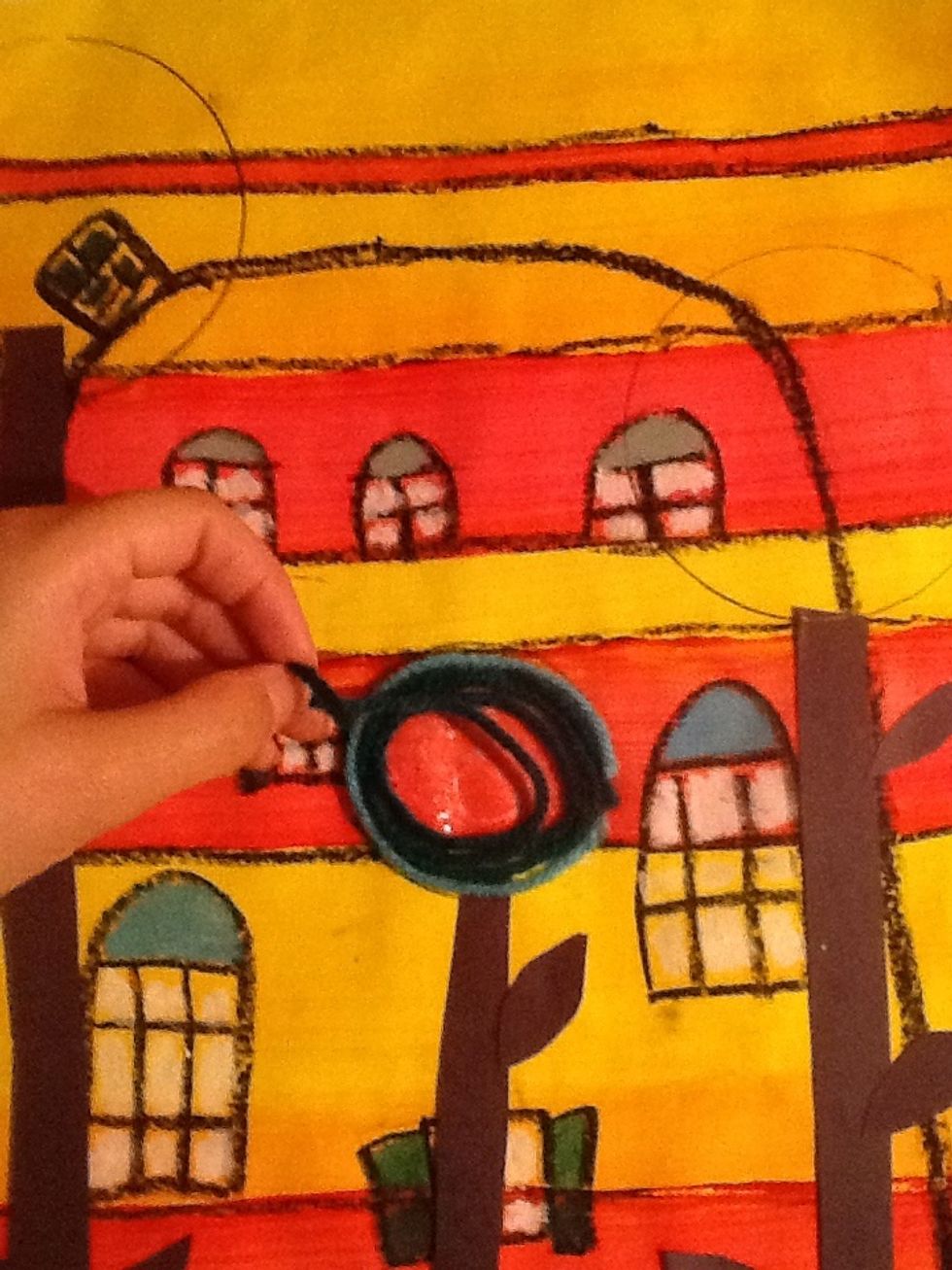 Place the yarn down over the wet glue.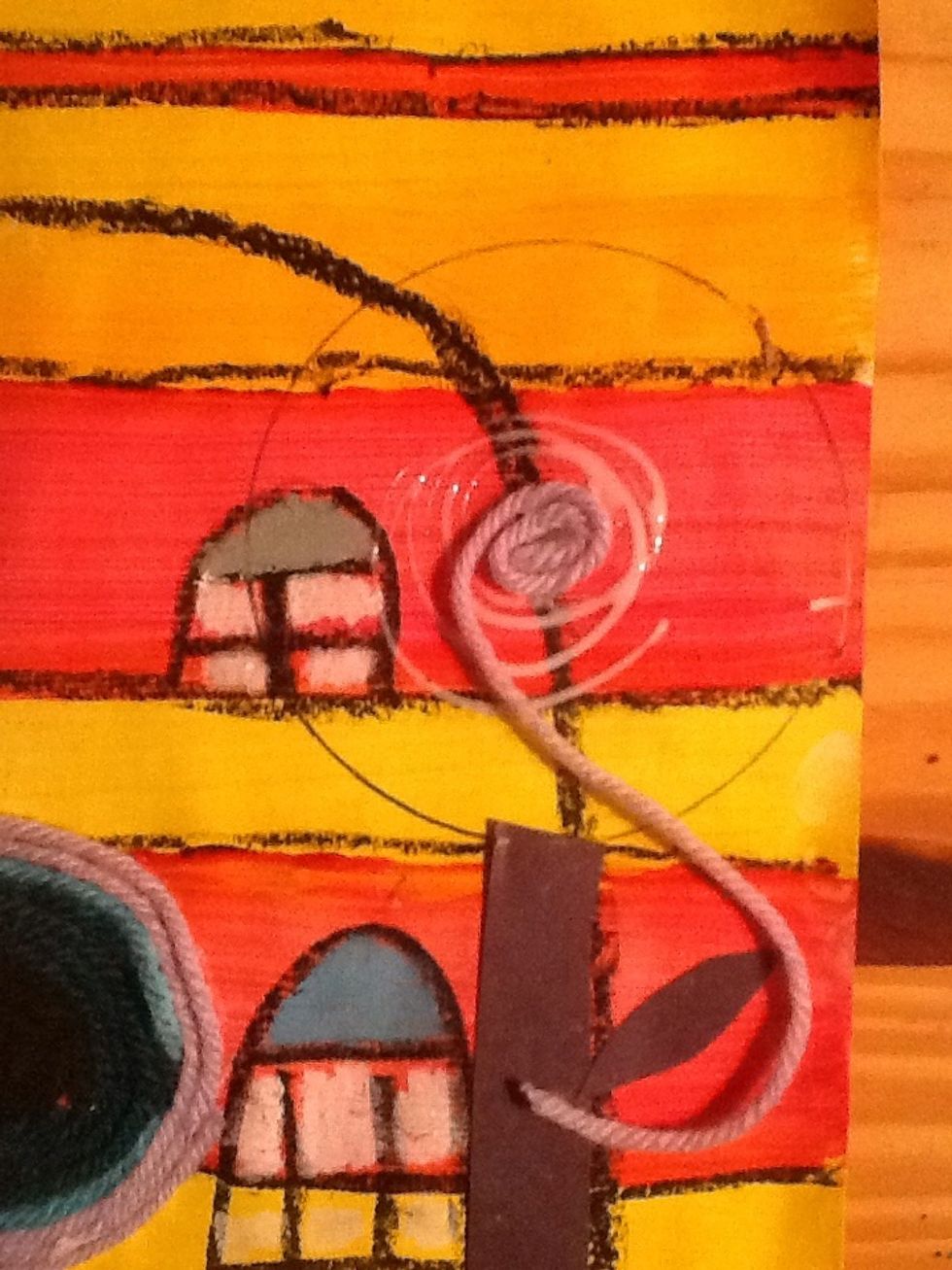 OR you can start in the center and work your way out!
See your teacher to hot glue buttons on your flowers.
All finished! Place your artwork on the drying rack.
1.0 White sheet of paper
1.0 Placemat
1.0 Cup of water
1.0 Paintbrush
3.0 Tempera paints
Scissors
1/2 Black construction paper
Scraps of warm/ cool colored yarn
Oil pastels
buttons