The first thing you do, is go to the website twitter.com and signup. First Name, Last Name and email. You will pick a twitter handle once you are logged in.
Search Hootsuite in the AppStore search bar.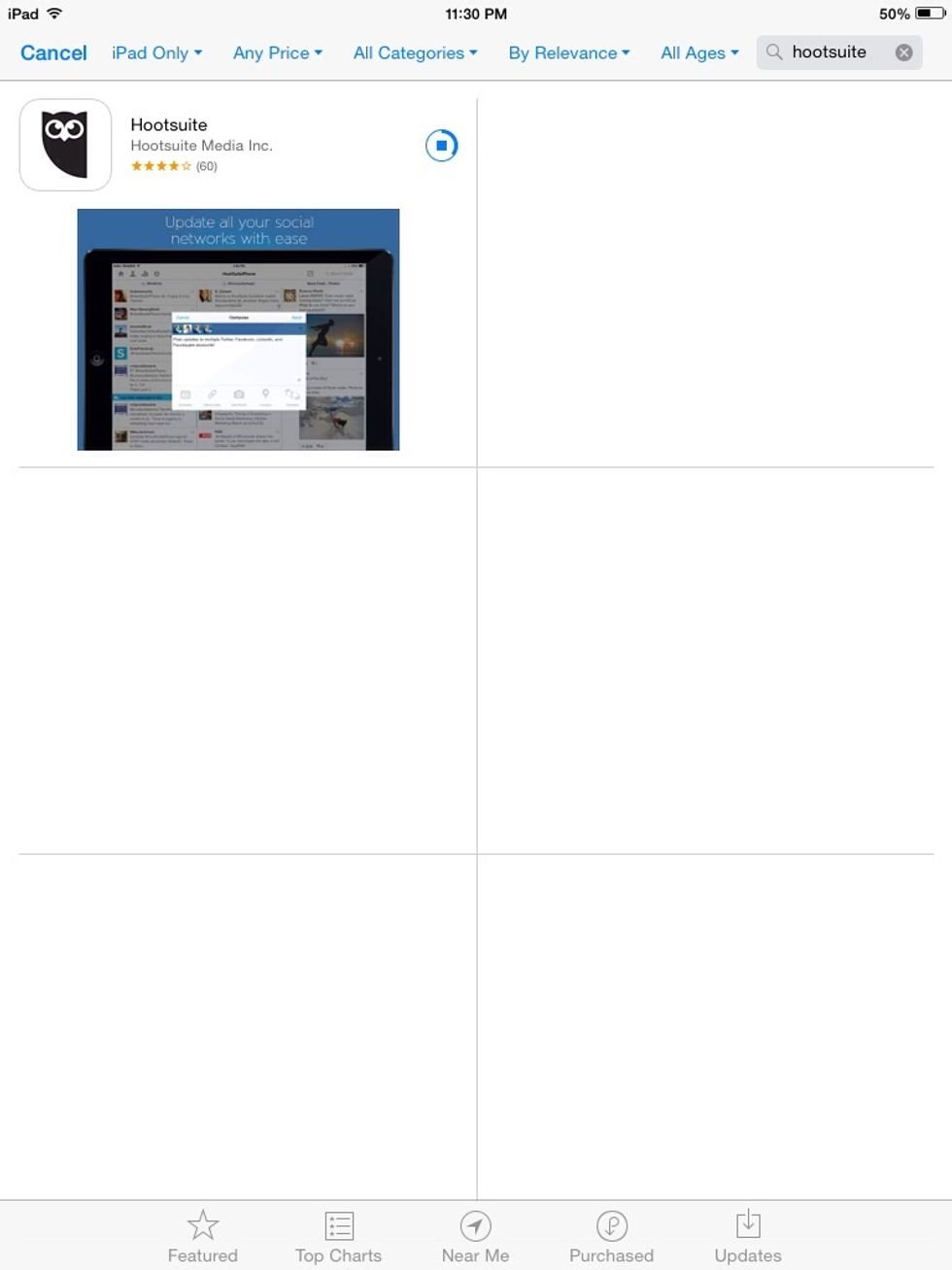 When you find it, click on the free button to install app onto iPad. It will show a open circle that fills in as the app downloads.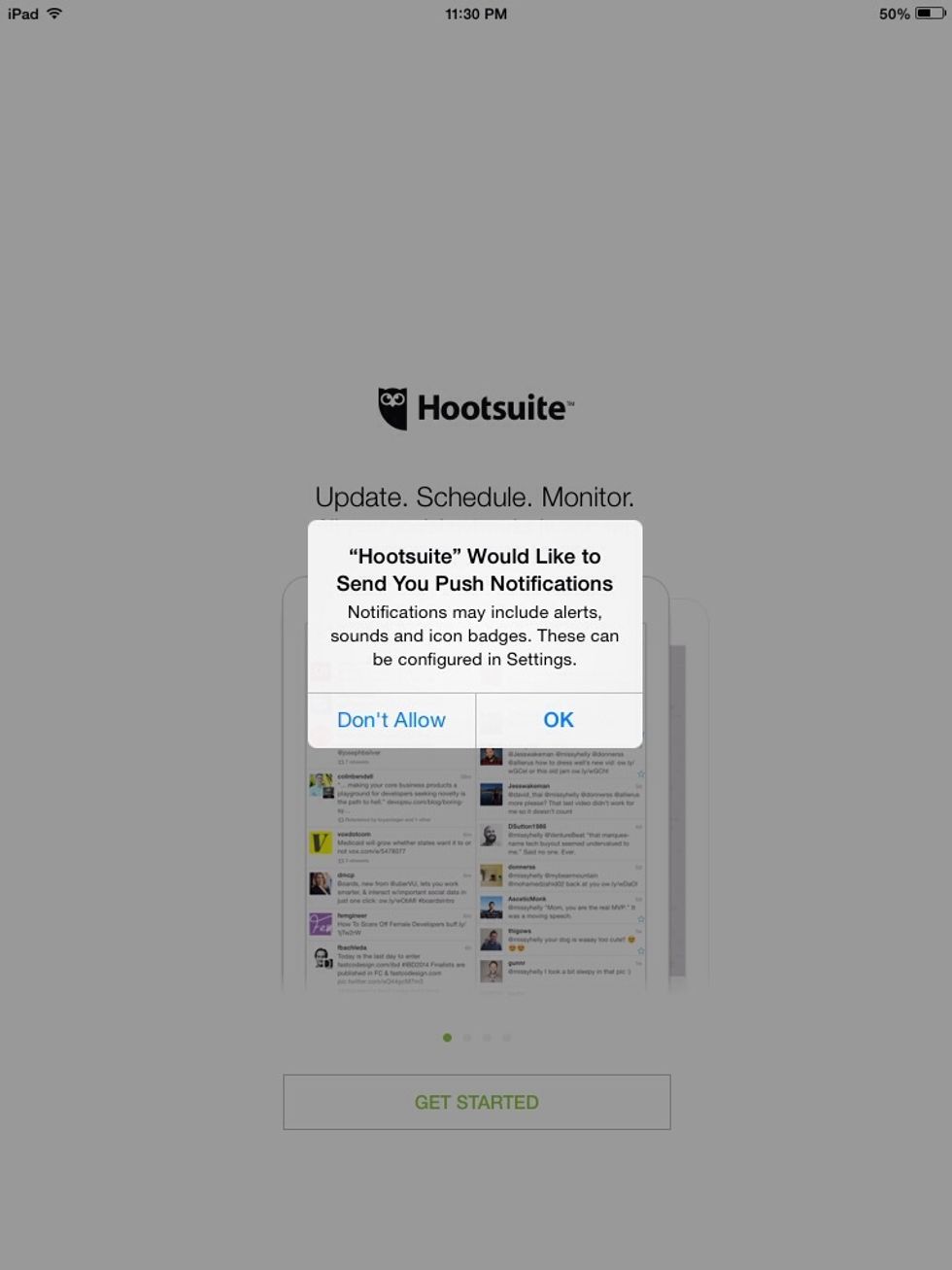 Once the app is installed, you will be given the option to have push notifications allowed or disallowed. Allow if you want to be updated on each notification or don't allow to block notifications.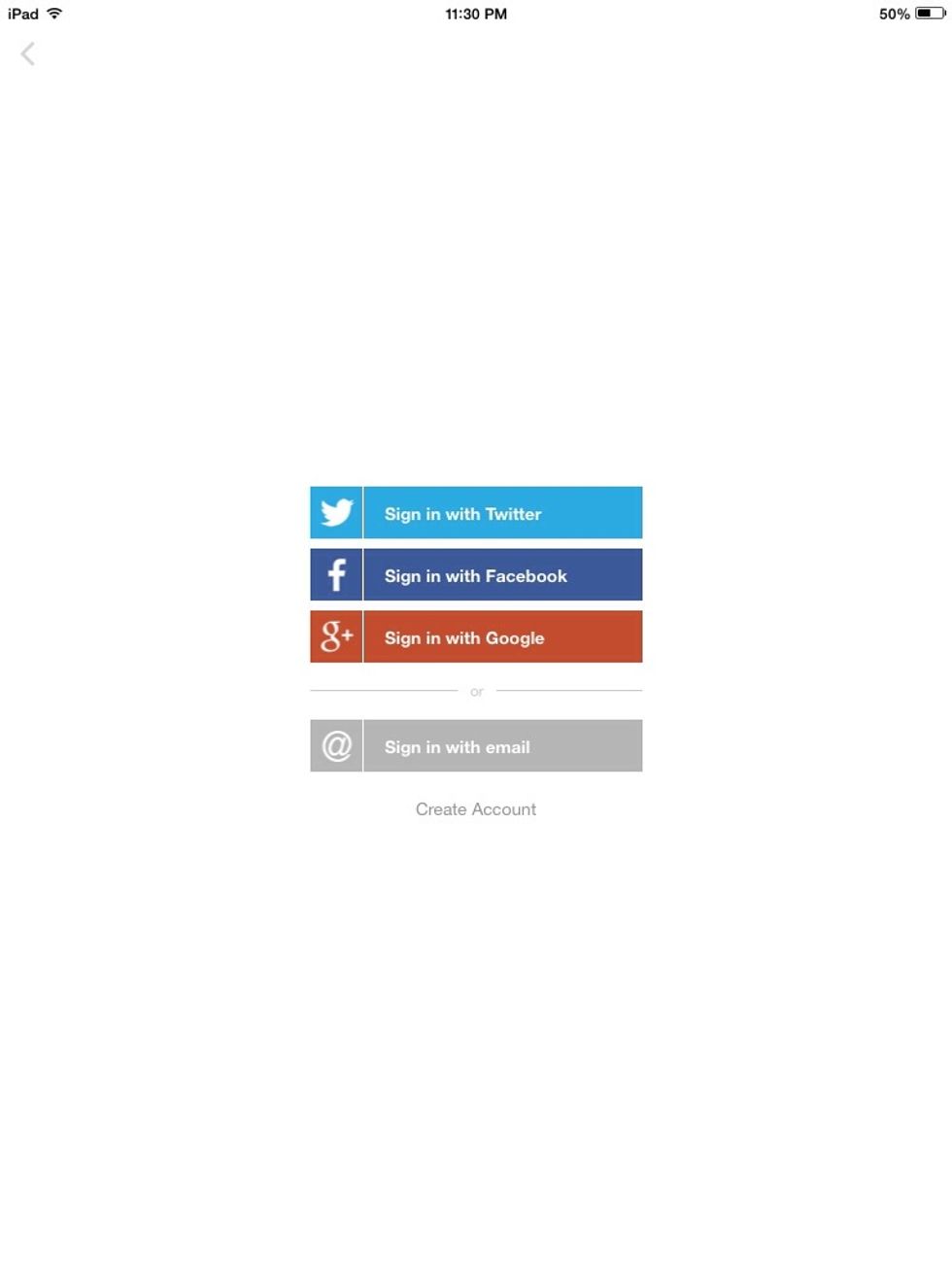 Once you have chosen your notifications option, you will log into your twitter account using the sign in with twitter button.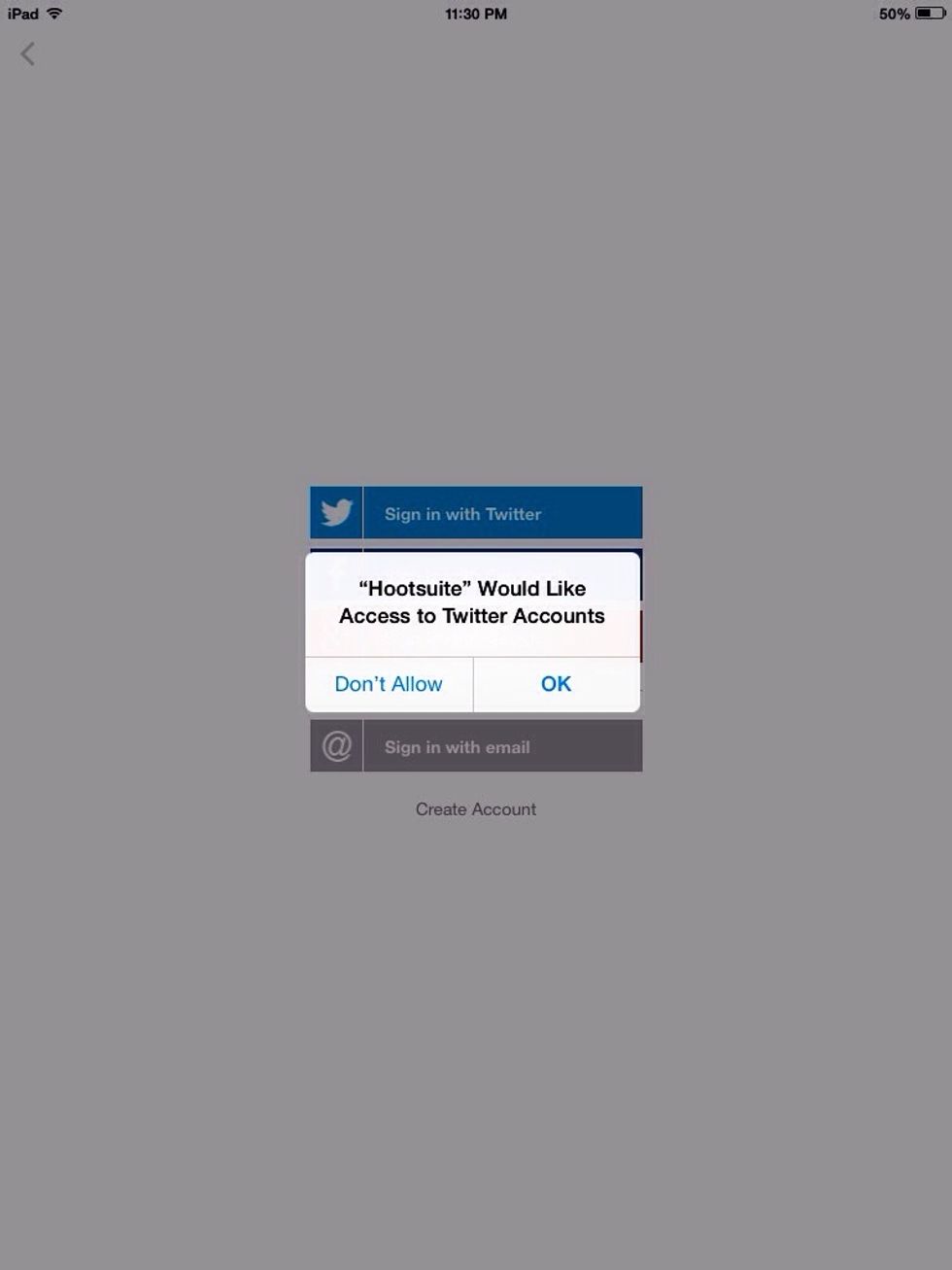 When given the option to allow Hootsuite to access Twitter accounts, you must click OK.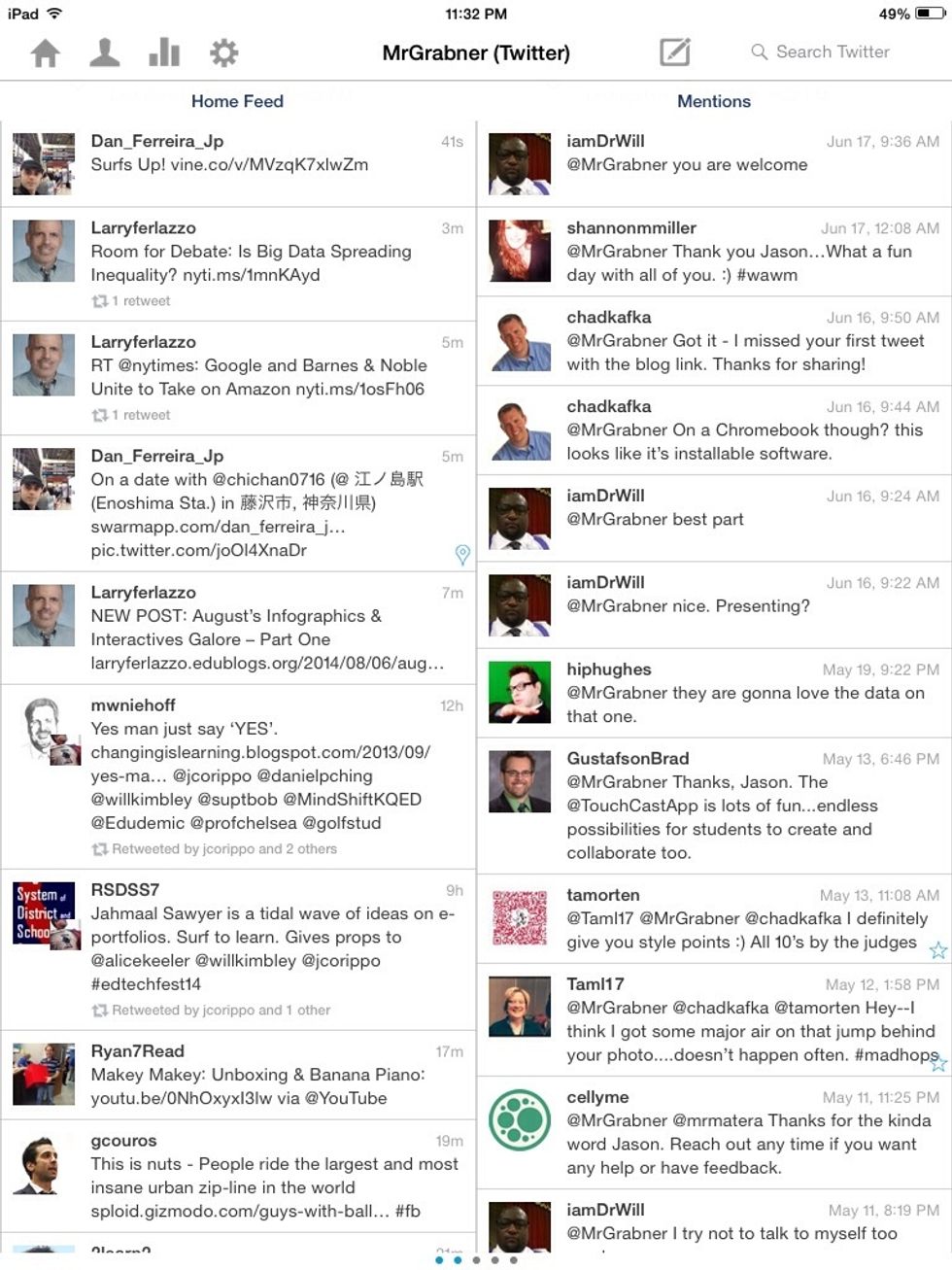 Once logged in, you will go to the home screen that has your home feed and 4 icons on top left of the screen. The compose icon on the center right and a search bar on far right.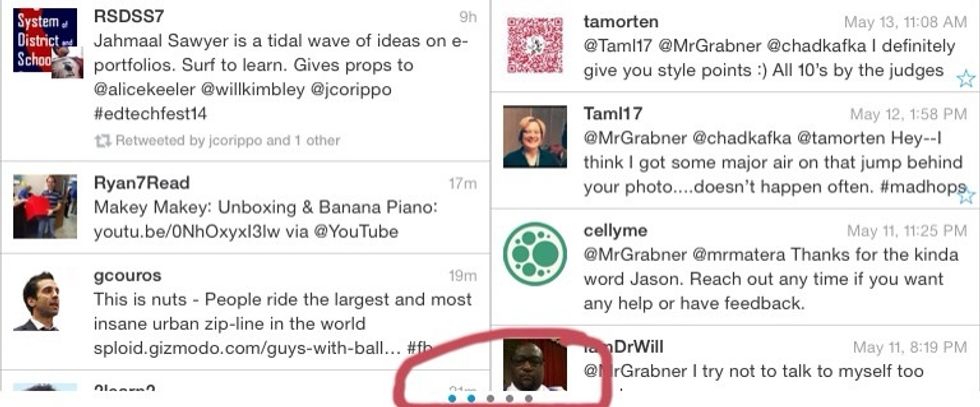 On the bottom of the screen you have dots that signify the number of columns you have in Hootsuite. You can access other columns by swiping your finger to the left.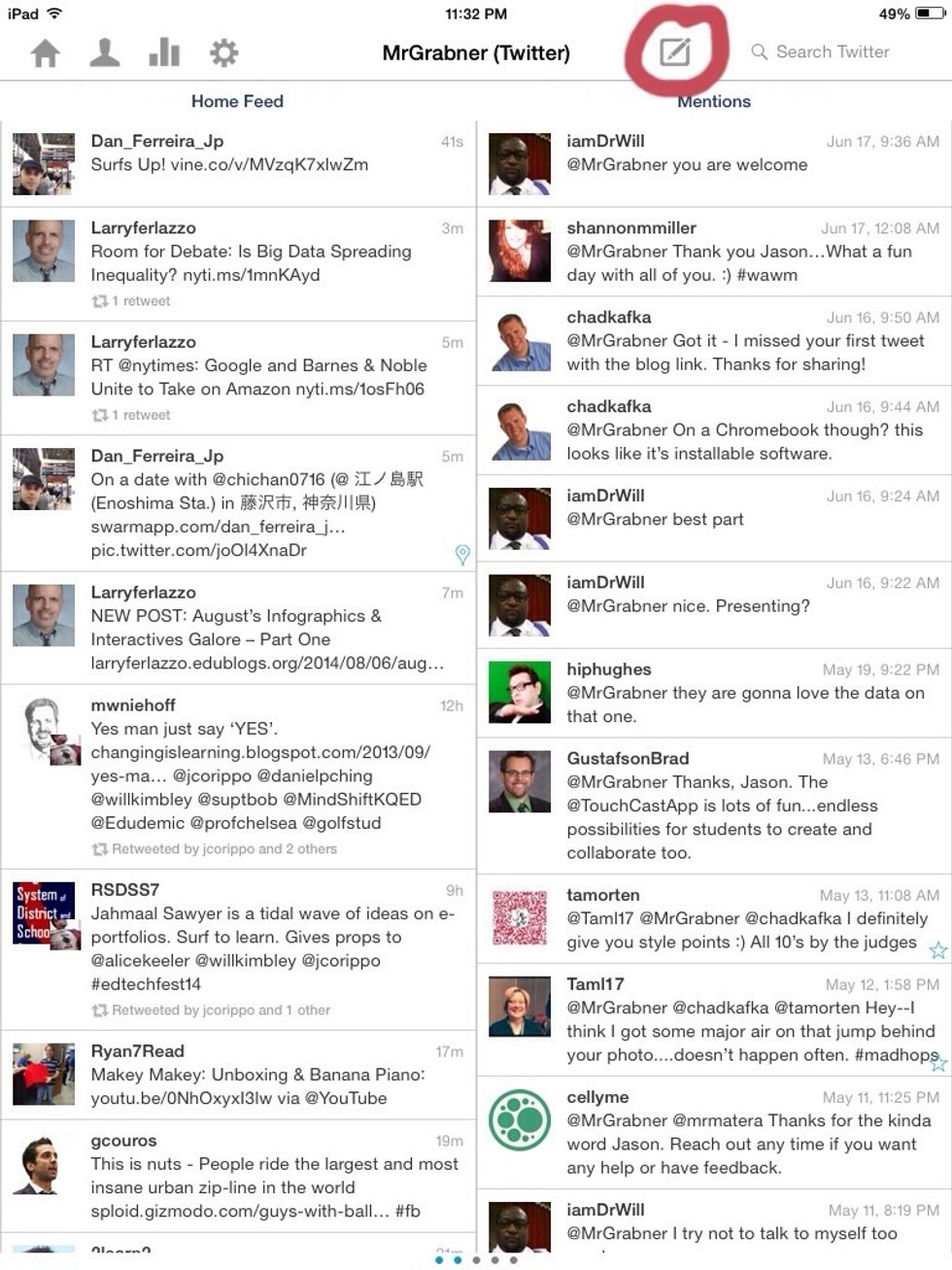 The most important icon is the compose icon. The compose icon is the icon that looks like a pencils and a box, it allows you to write tweets and and add photos.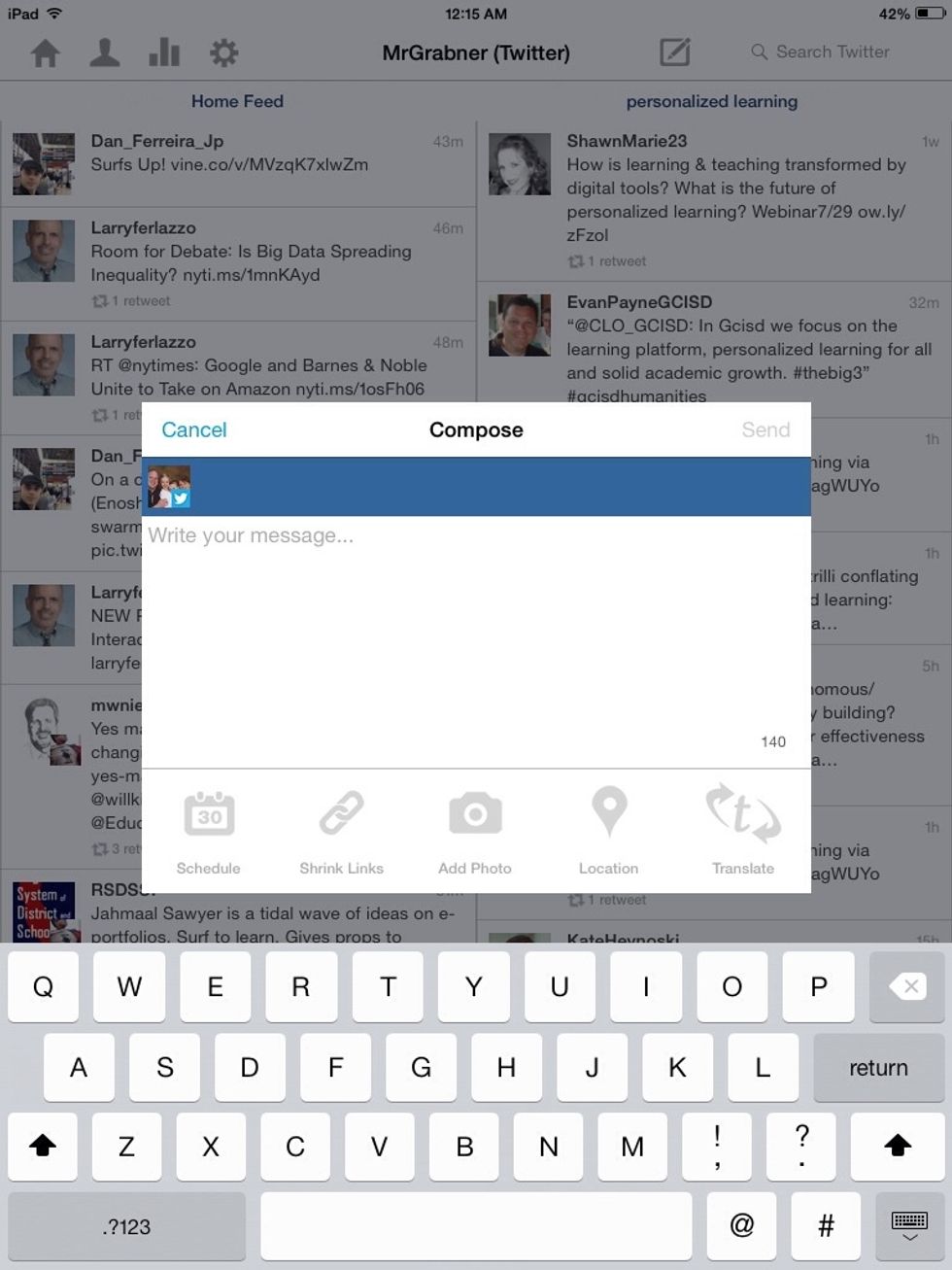 Once compose icon is chosen, you can send an instant tweet, schedule tweets in the future, shrink a URL, add a photo, a location or even translate your tweet into a foreign language.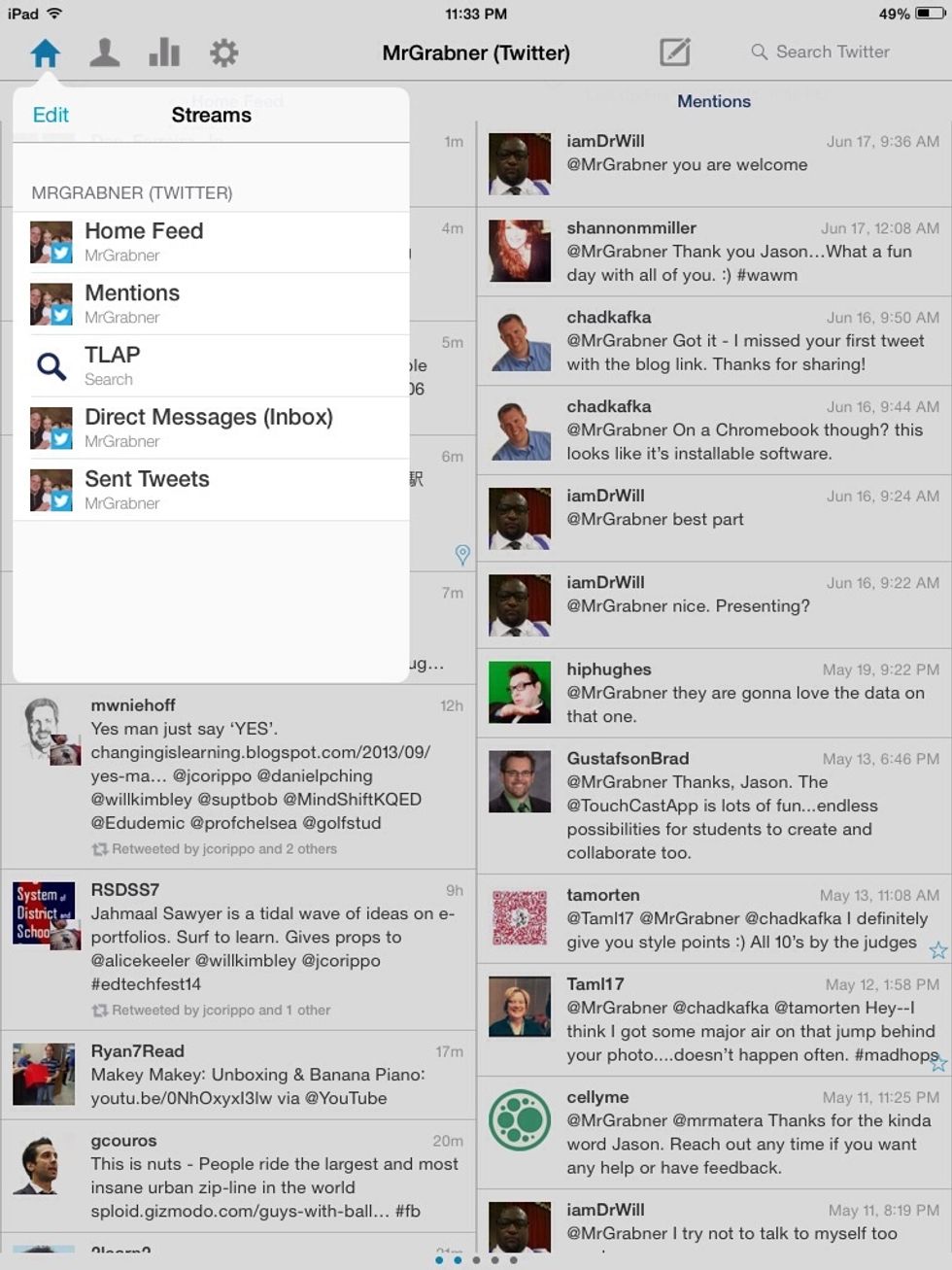 The first icon on the left is Streams, this is where the columns in Hootsuite are listed Clicking the edit button allows you to add new columns for important people and important hashtags.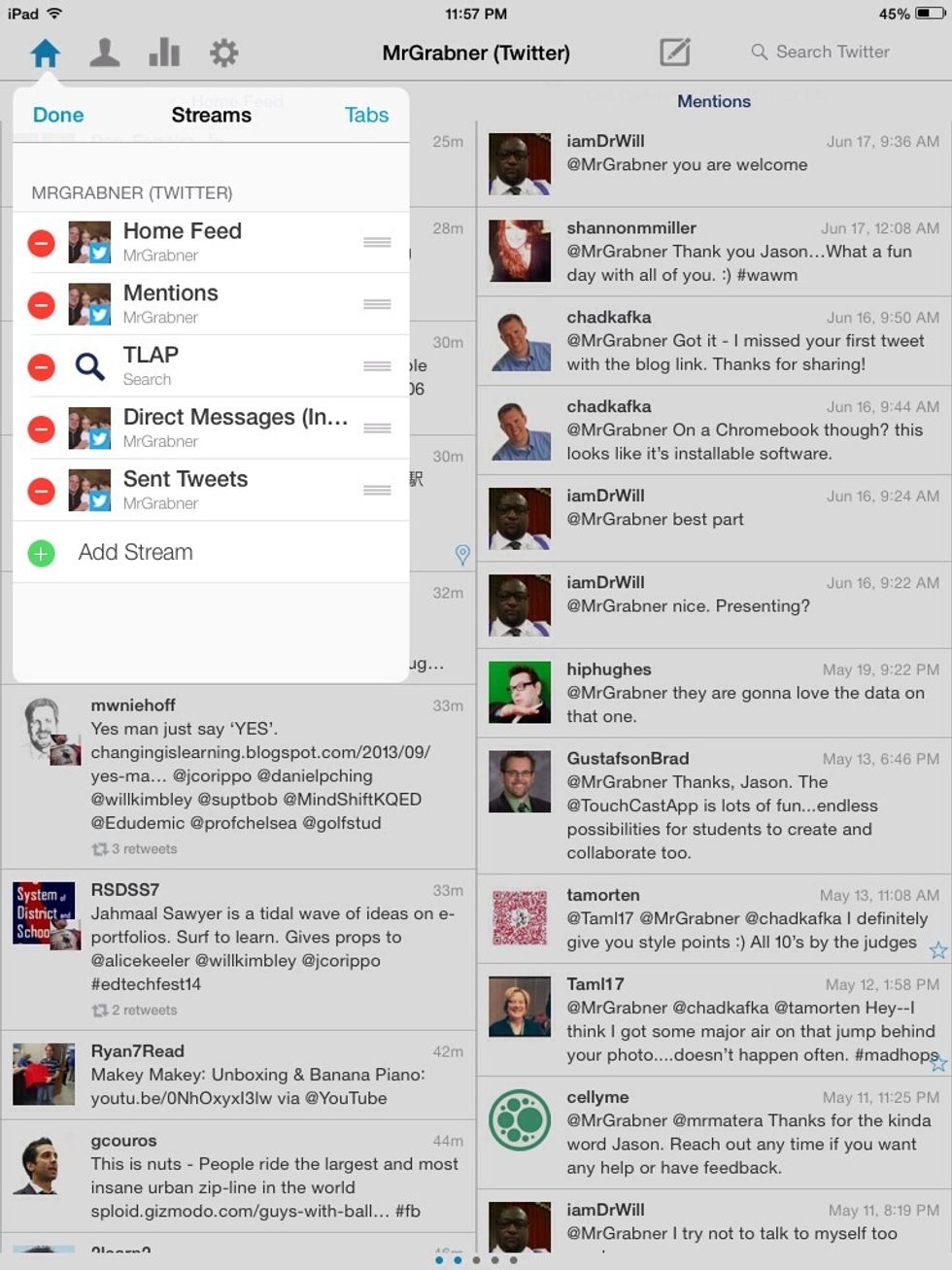 Once you click on the edit button, you can delete columns in Hootsuite or add new columns by clicking on the Add Steam plus sign (+).
In the Add stream function, you can choose a feed such favorite tweets, scheduled tweets, direct messages.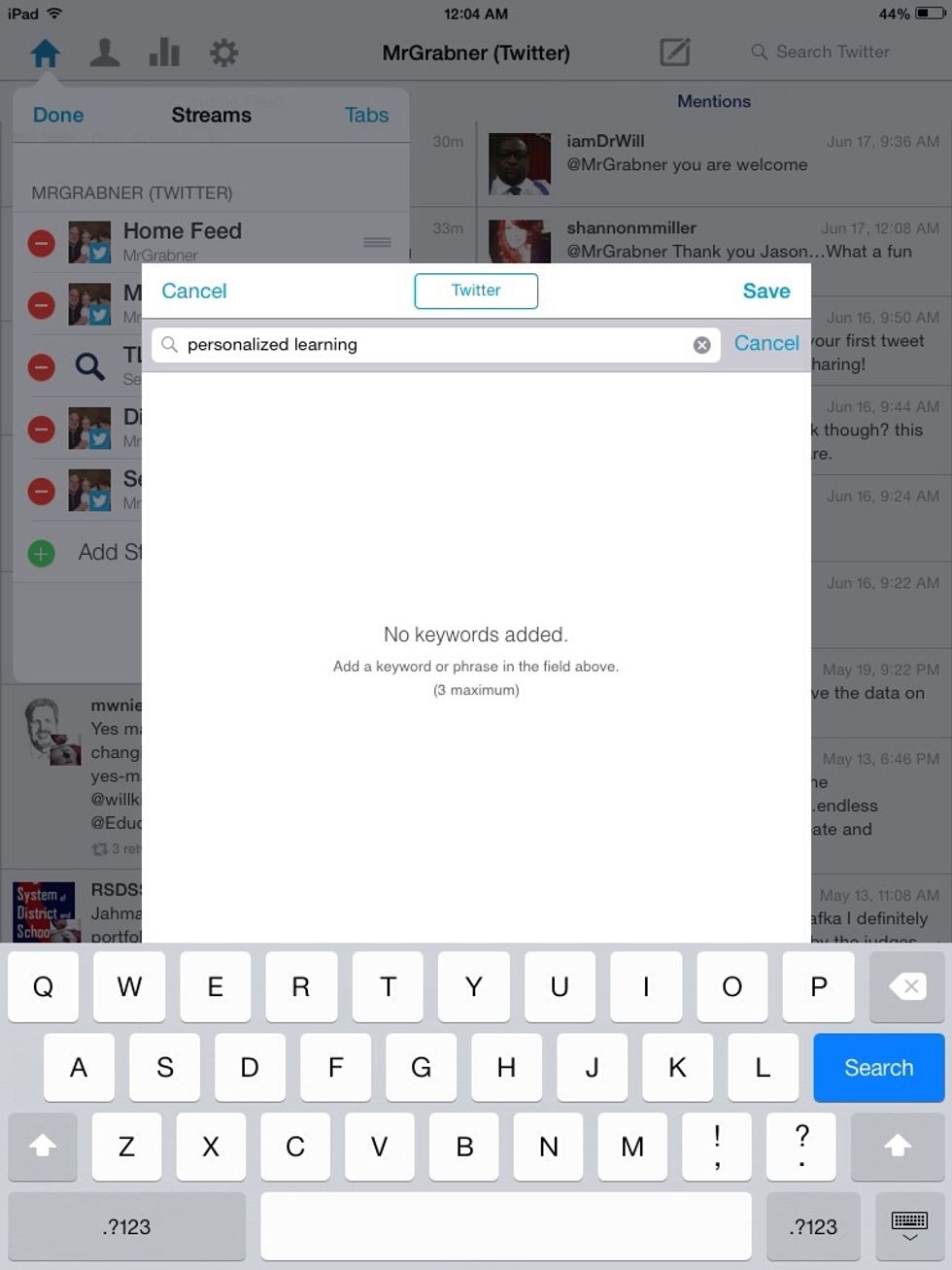 In the Add stream, you can search for keywords such as personalized learning. This will query all tweets that have these key words.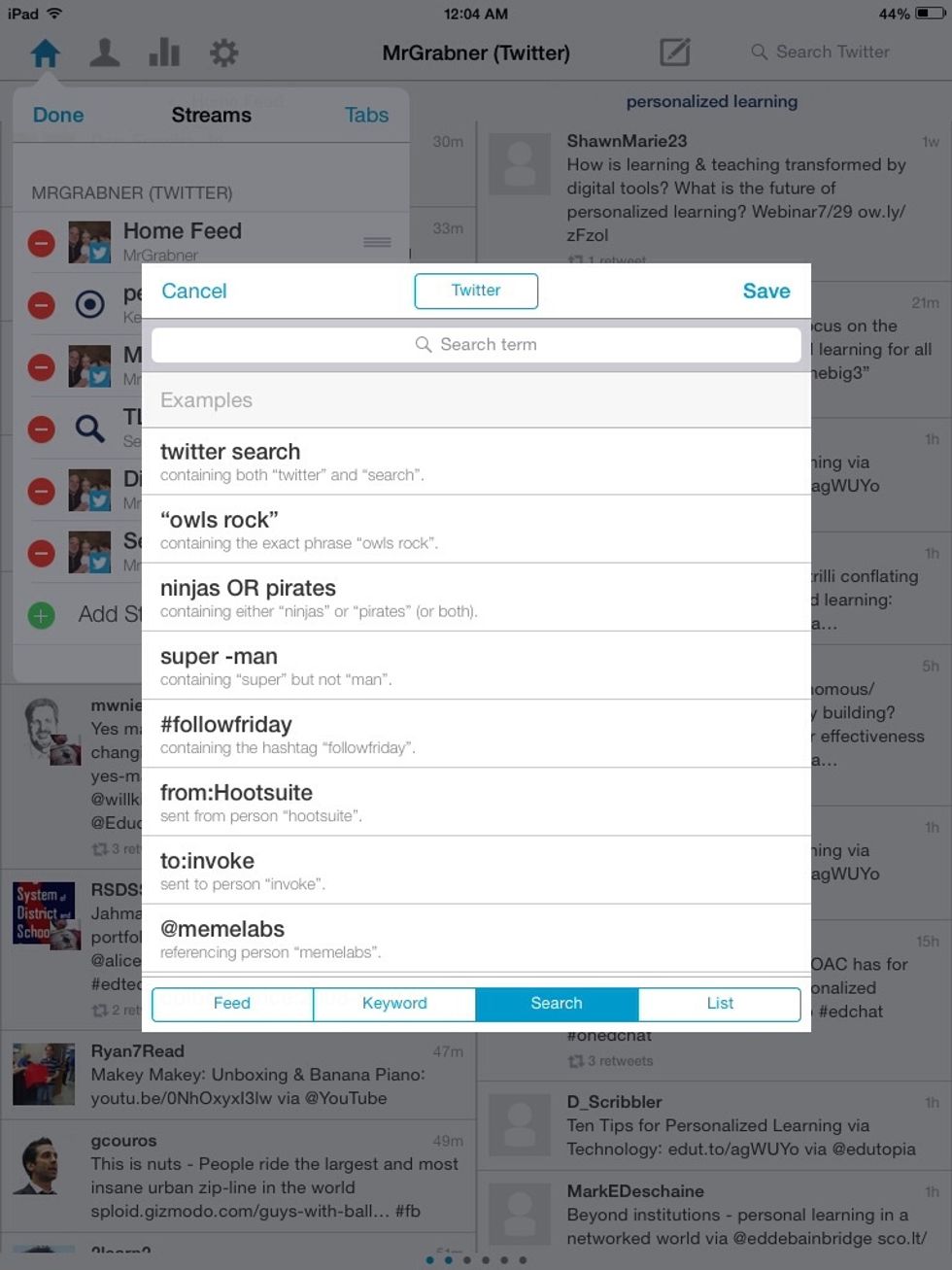 In the Add Stream you can also complete an advanced search such as hashtags, and/or searches and specific tweets from a specific person.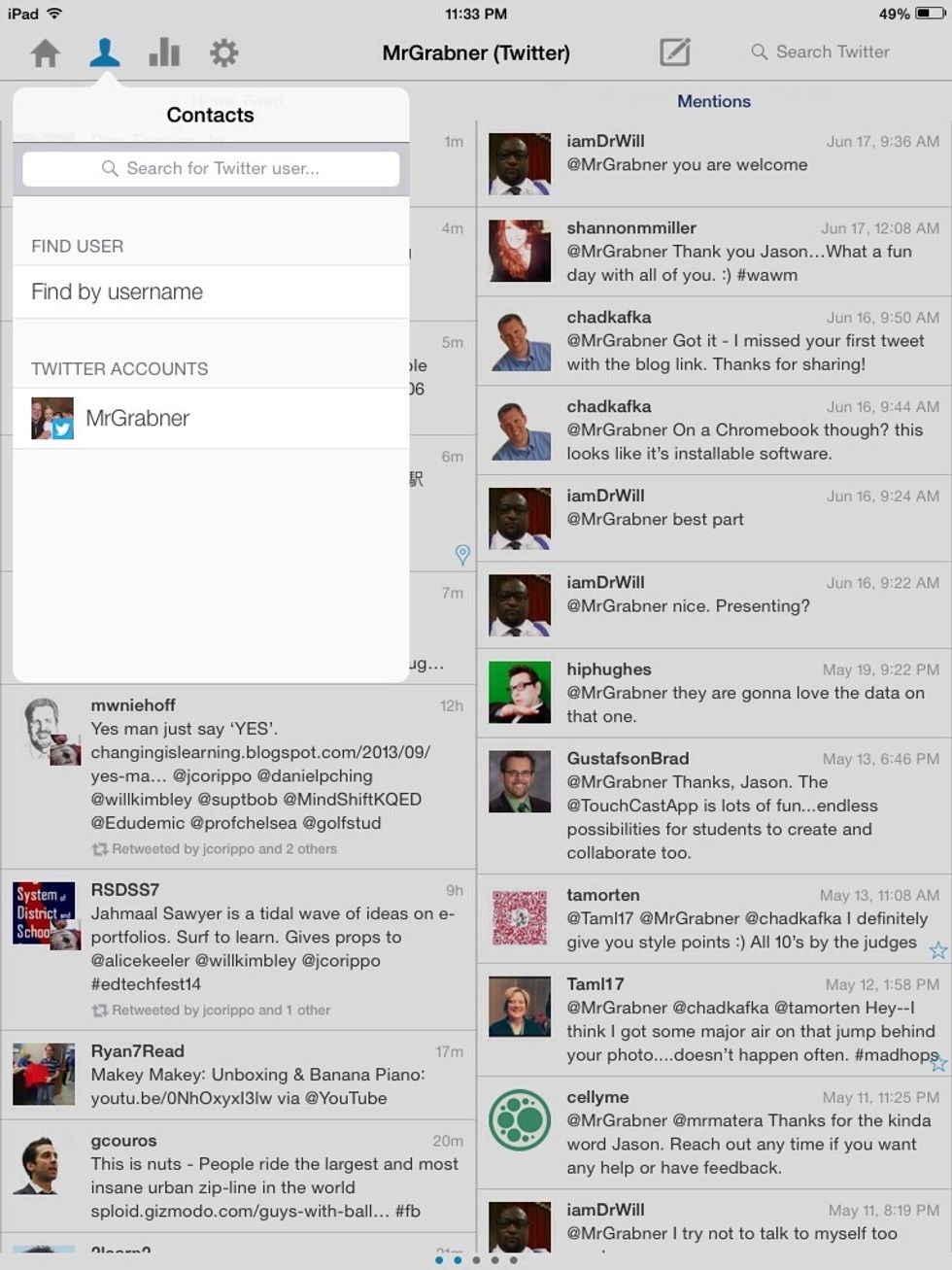 The second icon on the left is the contacts box, this allows you to search twitter for a person, or it allows you to click on your twitter account and browse for people you follow or followers of you.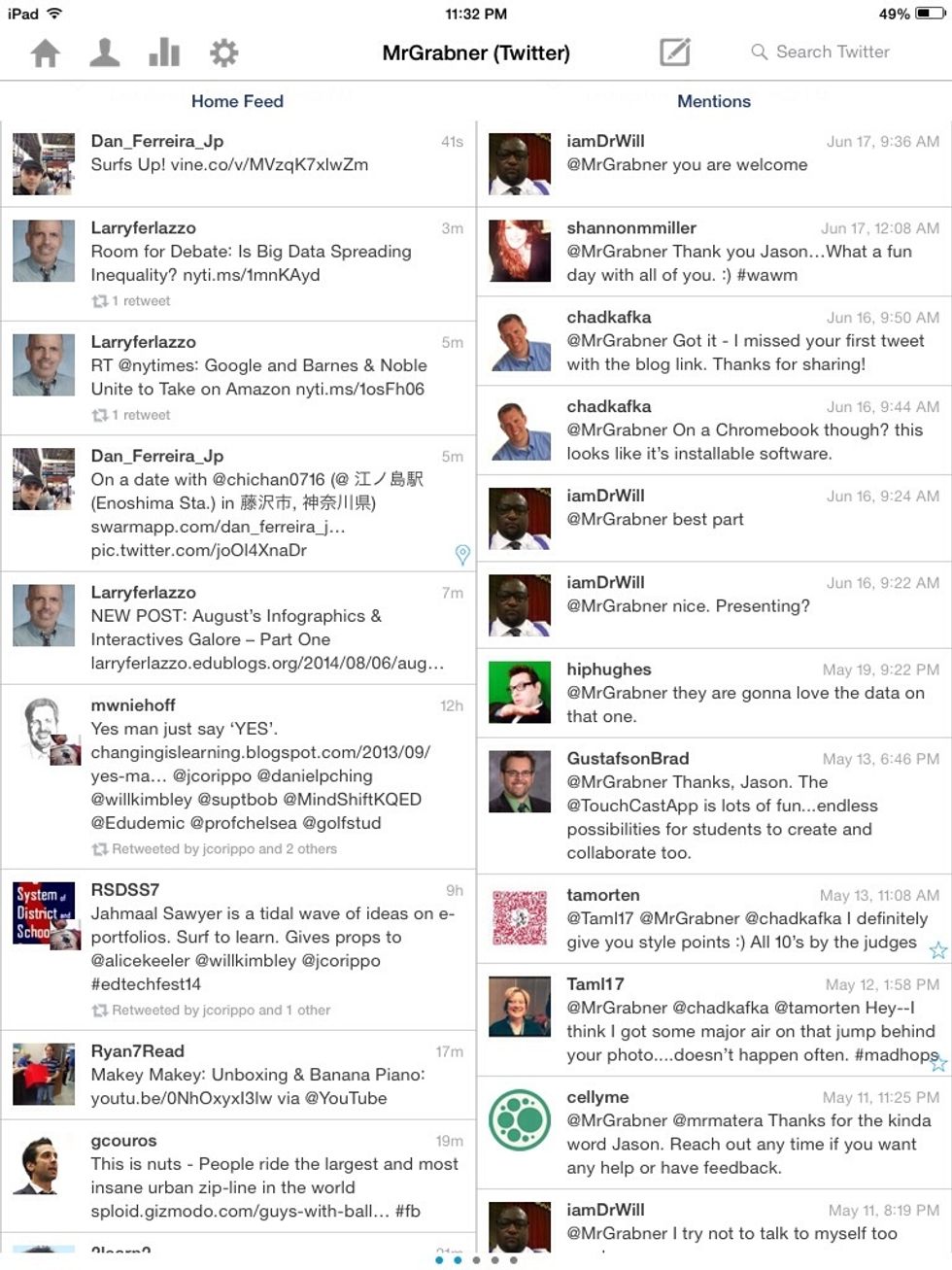 The third icon is the stats box, this box allows you to see which of your tweets have been retweeted and by how many people.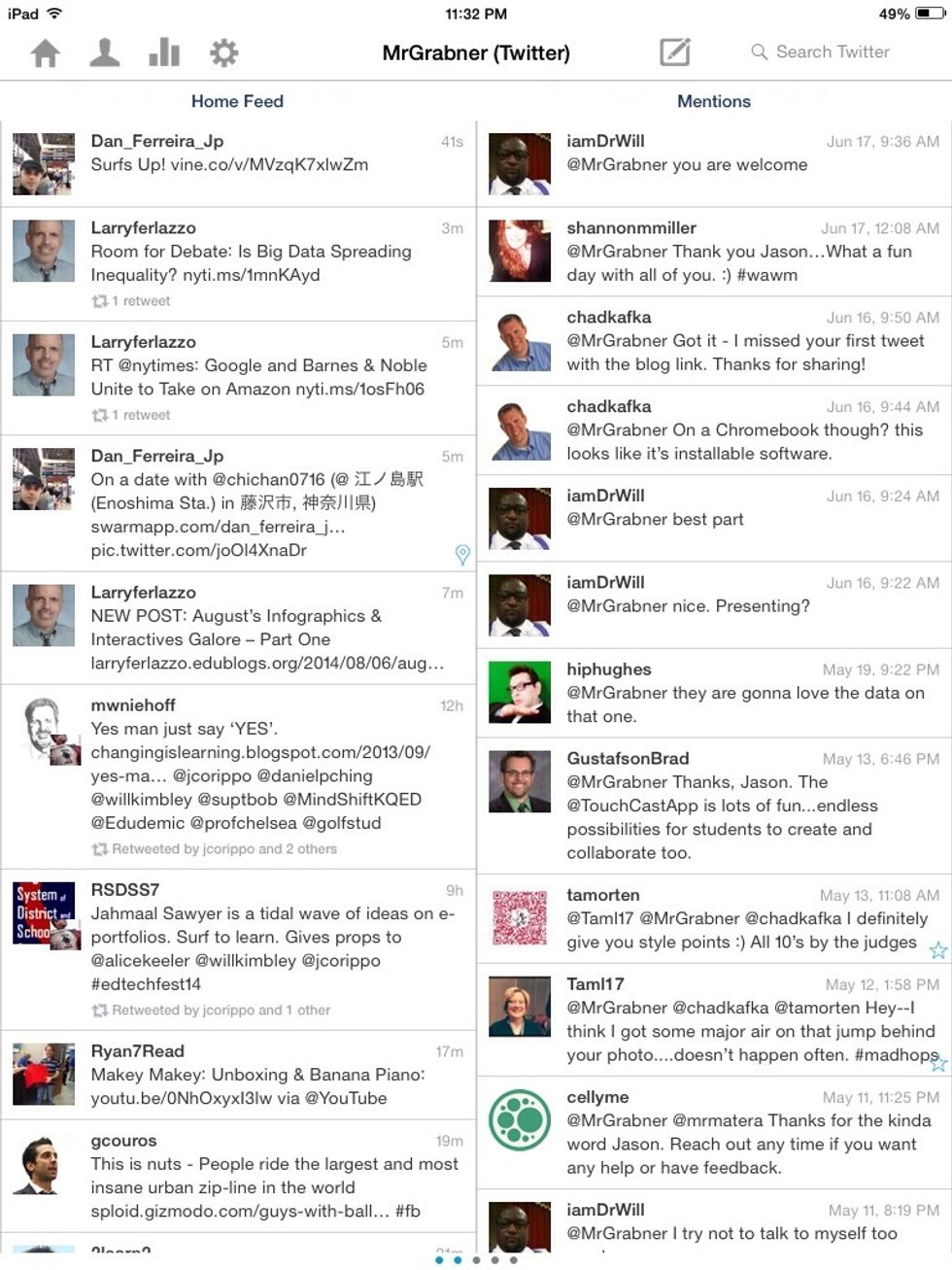 The fifth icon is the setting box. This box allows you to add social network accounts to Hootsuite such as Facebook, and LinkedIn. You can also change notifications and font sizes in the app.
Thank you! Enjoy using Hootsuite.
www.twitter.com
Hootsuite App
http://www.edudemic.com/guides/guide-to-twitter/