Note:If there is a jacket over the book take it off.
Cut out a random page with the X-Acto knife and keep it aside.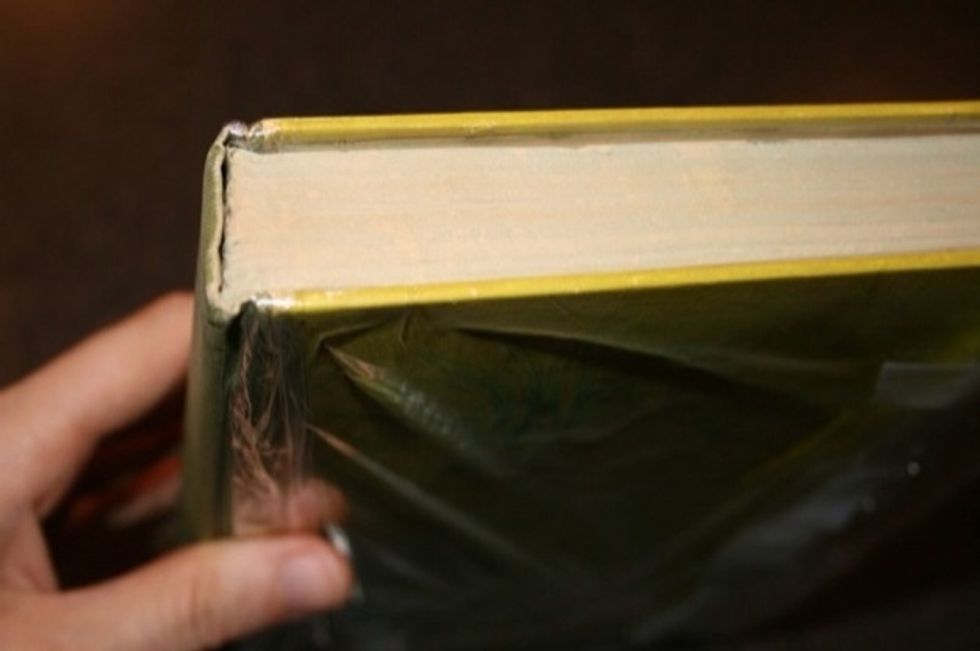 Keep your book like this. Then, take your glue and paintbrush and coat the edges where you can see the pages. Make sure there is enough because it has to hold all the pages together.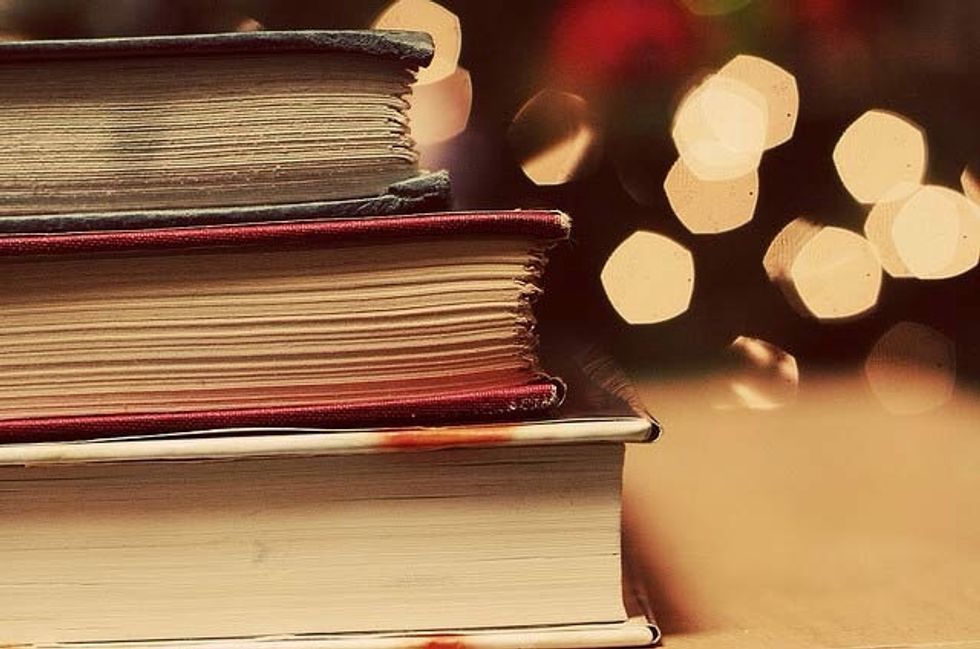 Place heavy books/items on top of the book you just glued for about 30 minutes.
Tip:If you find that your book has not dried fully or that you need more glue, go ahead add more glue if needed and keep it under the heavy items once again for 15-20 minutes.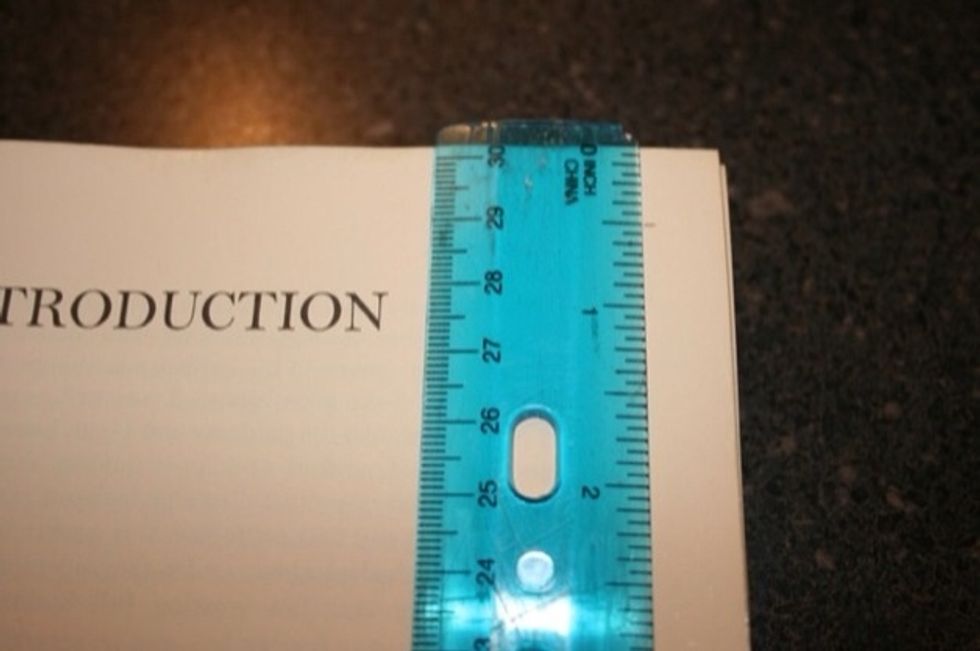 Open your fully dried book. Decide how thick/thin you want to hollow out your book. Place your your ruler on that spot. Don't forget the top and bottom!
Now, take your pencil and go along where your ruler is placed.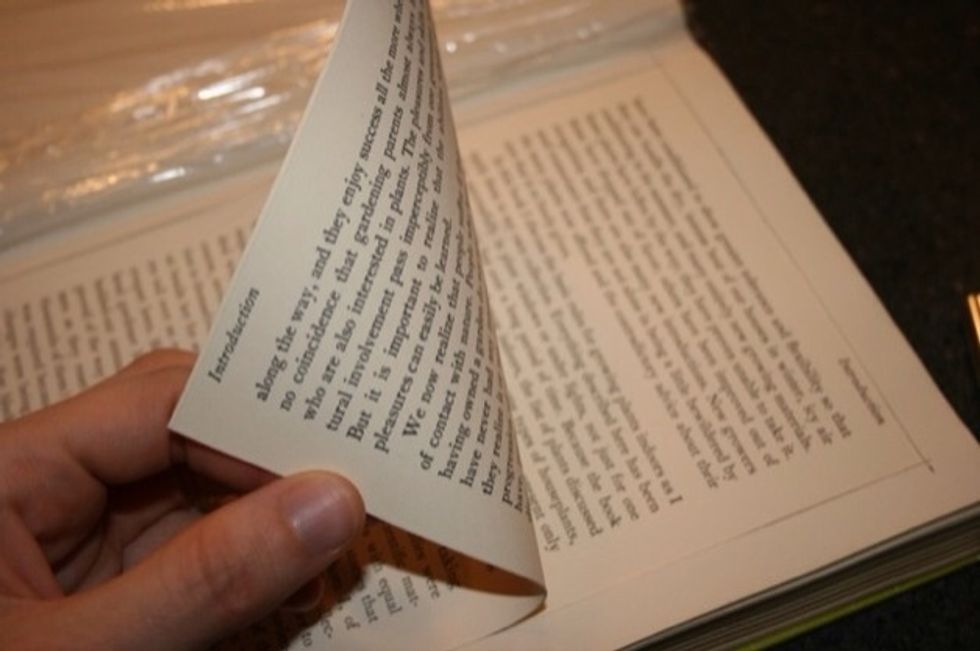 Cut out the pages on the line you created with your pencil. Don't try to pull out the pages that aren't cut fully. Make sure that all the pages you are pulling out are cut on all sides and corners.
Keep cutting until your book looks like this.
Tip:If you cut through the back of the book this is where you can stick the page you cut before to the back of the book and then stick the back of the hollow part to that page.
You can use paint and other embellishments to add to your book! After that go ahead and hide your secrets!
1.0 Old book (that you don't need)
Liquid glue and glue-stick
Paint and embellishments (optional)
1.0 X-Acto knife (don't use a blunt blade!)
1.0 Paintbrush
1.0 Pencil
1.0 Ruler
Cup for liquid glue