A few notes before you begin- you can use bamboo or desert sand ink to distress your pieces. I used Desert Sand! Distressing is optional. If you cokes to distress I recommend distressing all pieces.
Card 1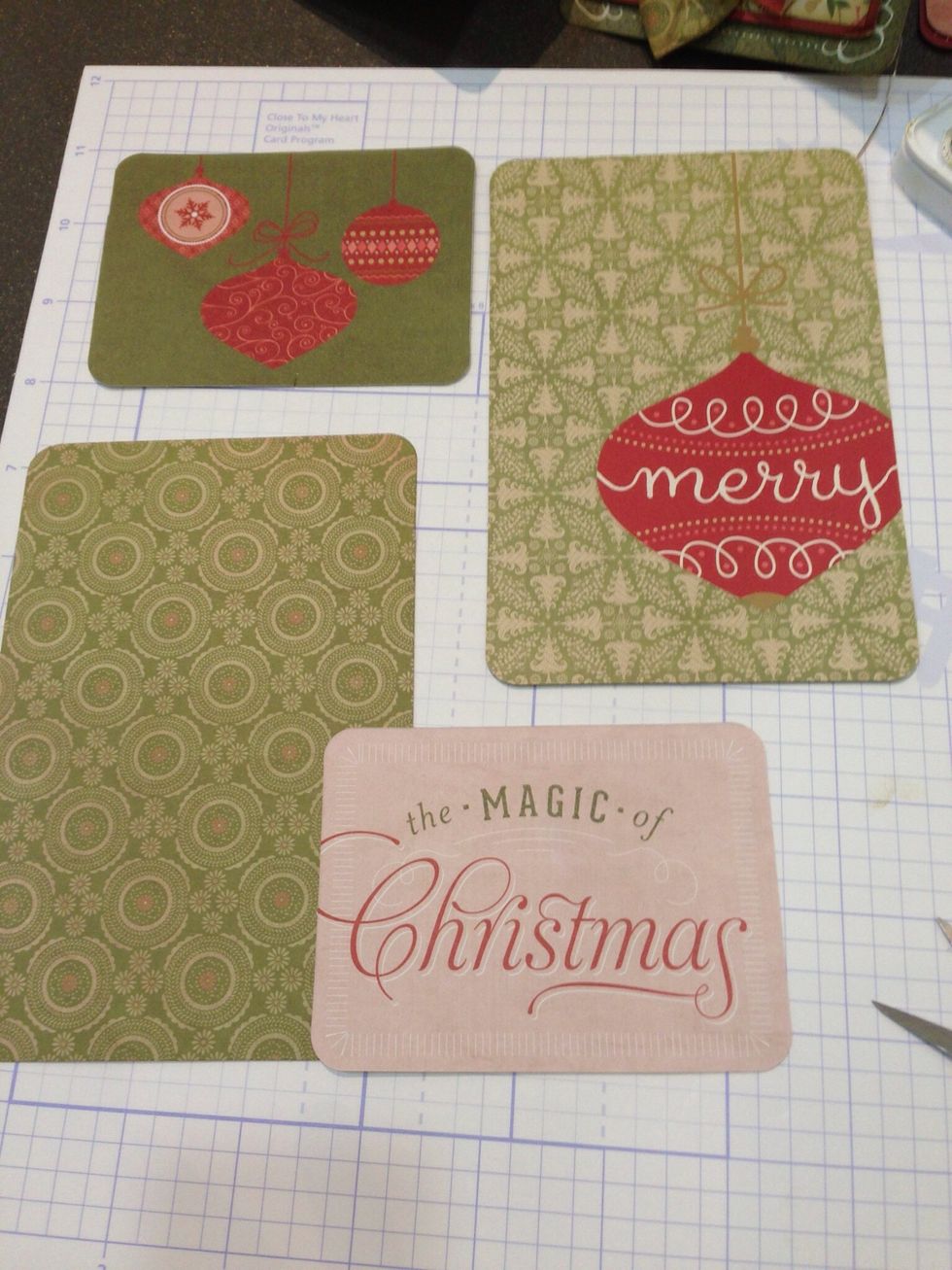 Use the following cards! Cut out ornaments and pop them using 3 d tape. Add ribbon and embellishments. Cut out the word Christmas. Cut into banner and attach!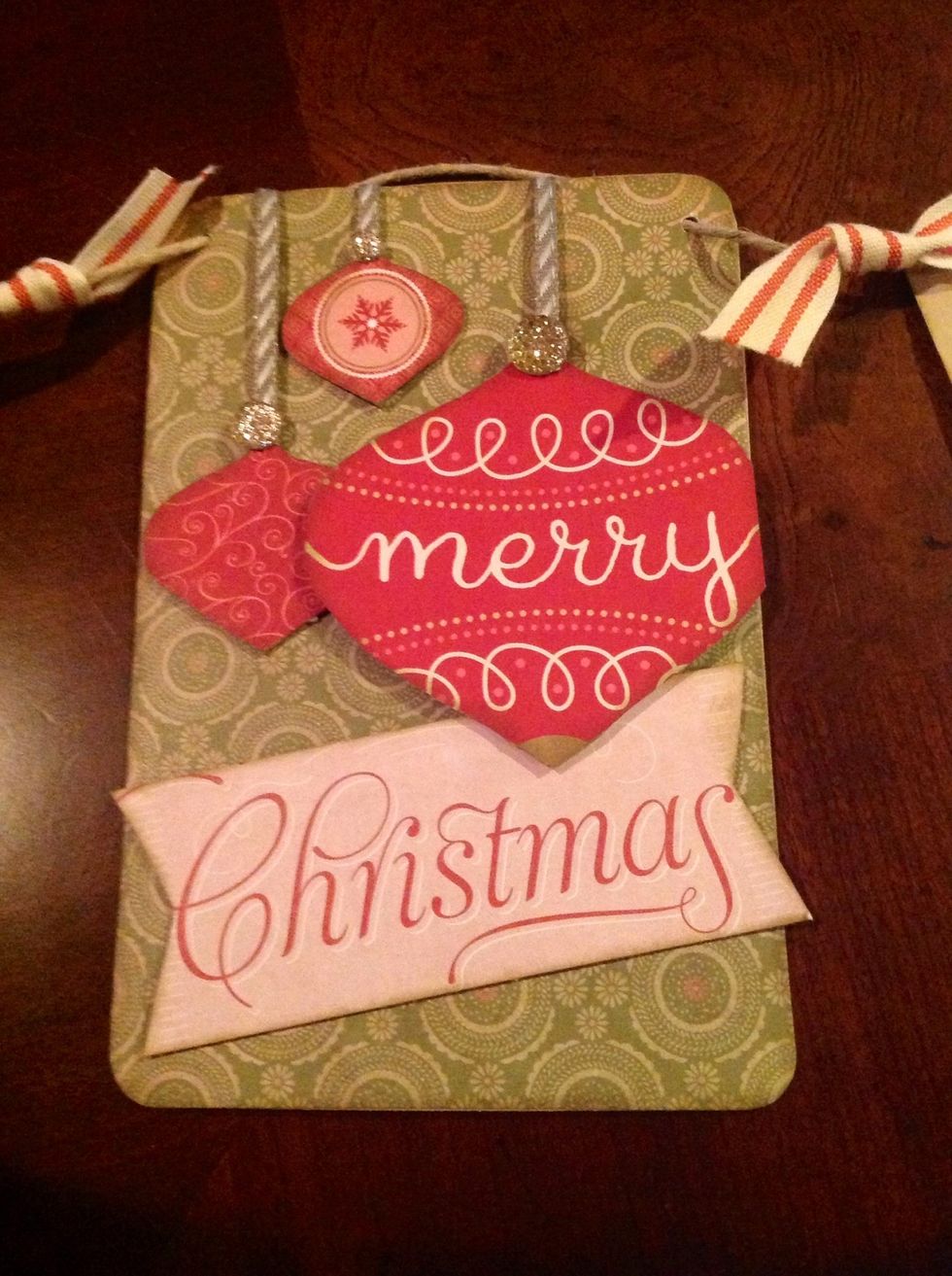 Another look at card 1!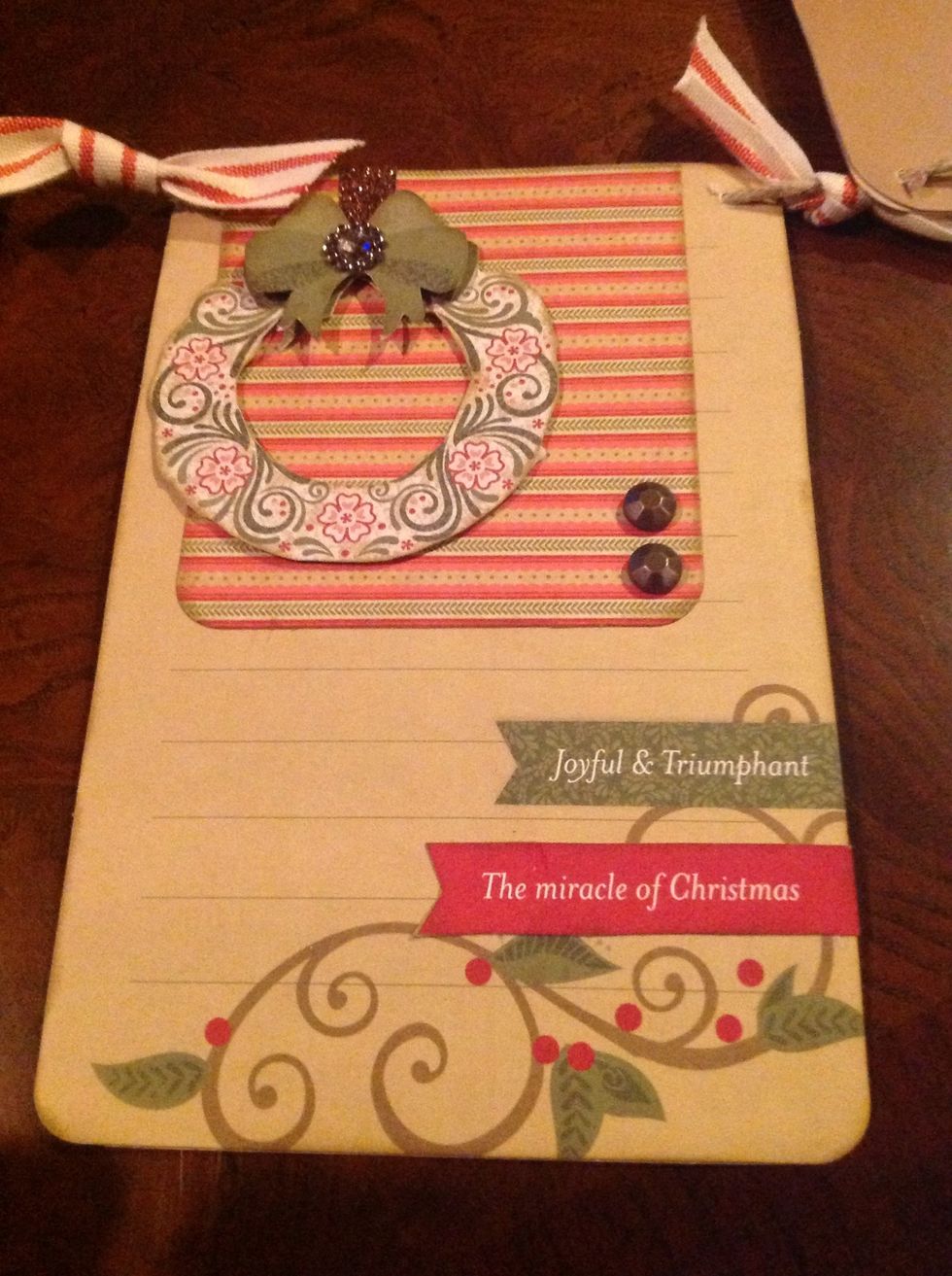 Card 2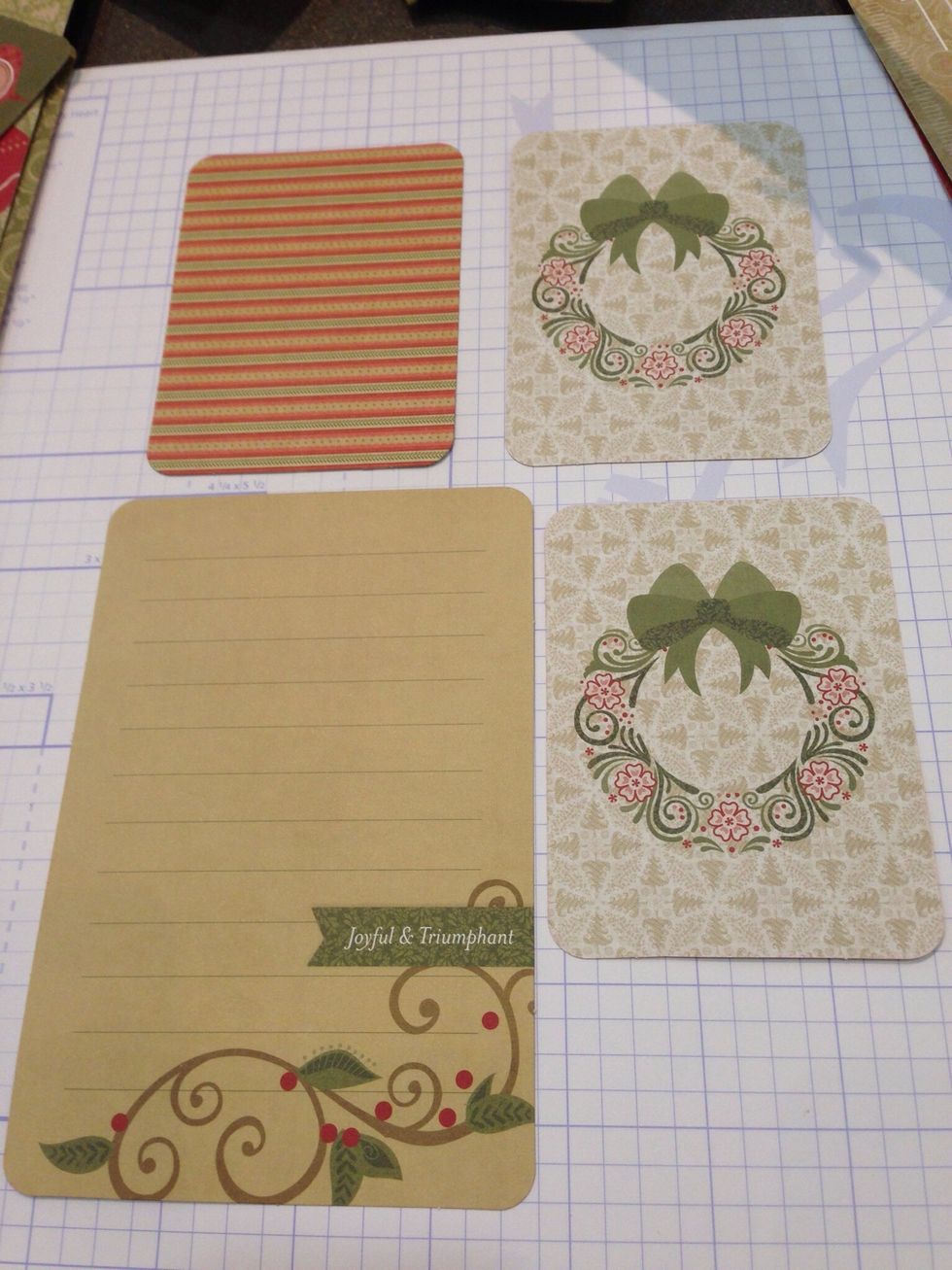 Find Card 2 pieces!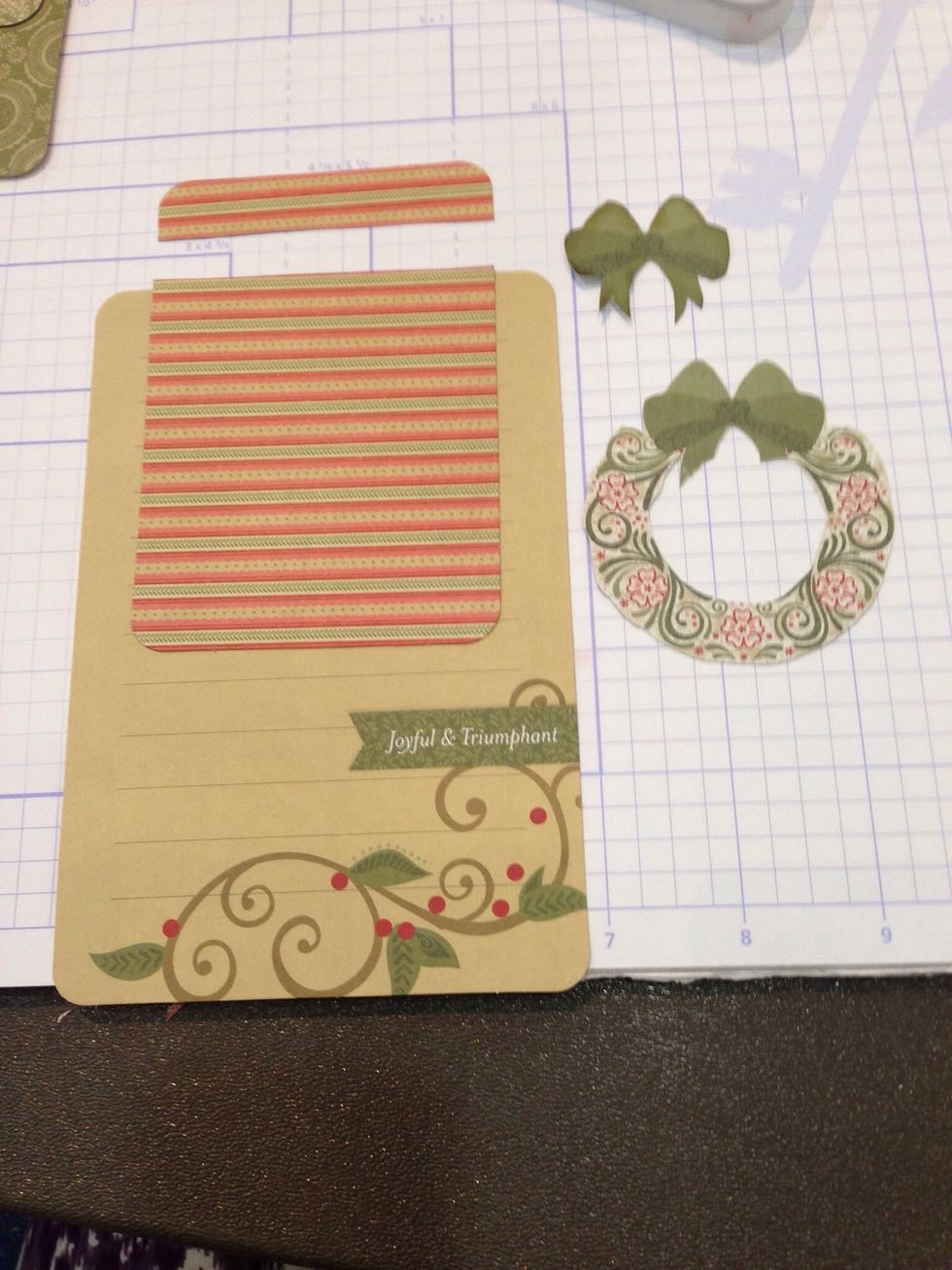 Cut out wreath and bow. Those pieces will be attached with 3 D tape to give dimension.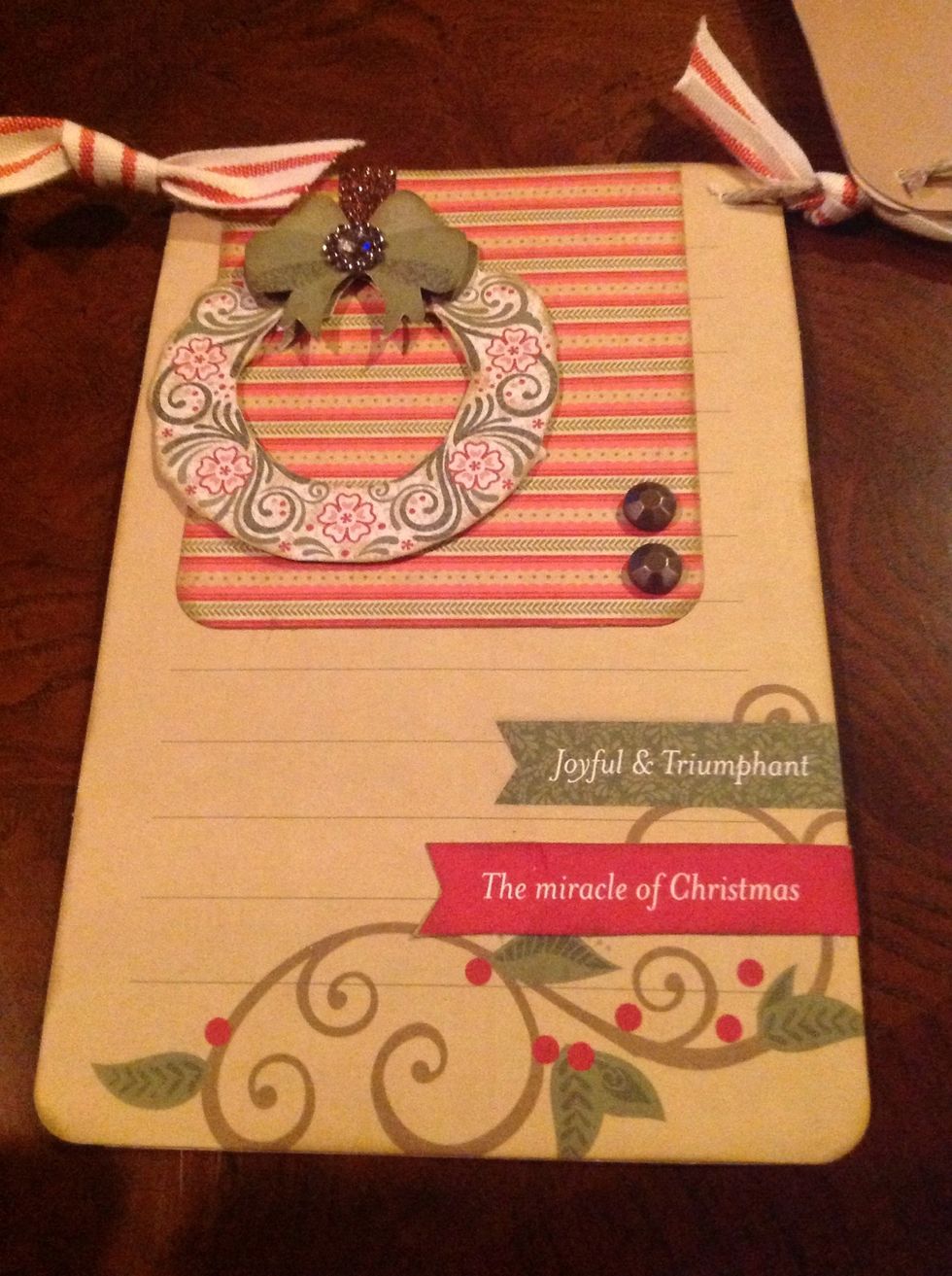 Another look at card 2!
A look at card 3.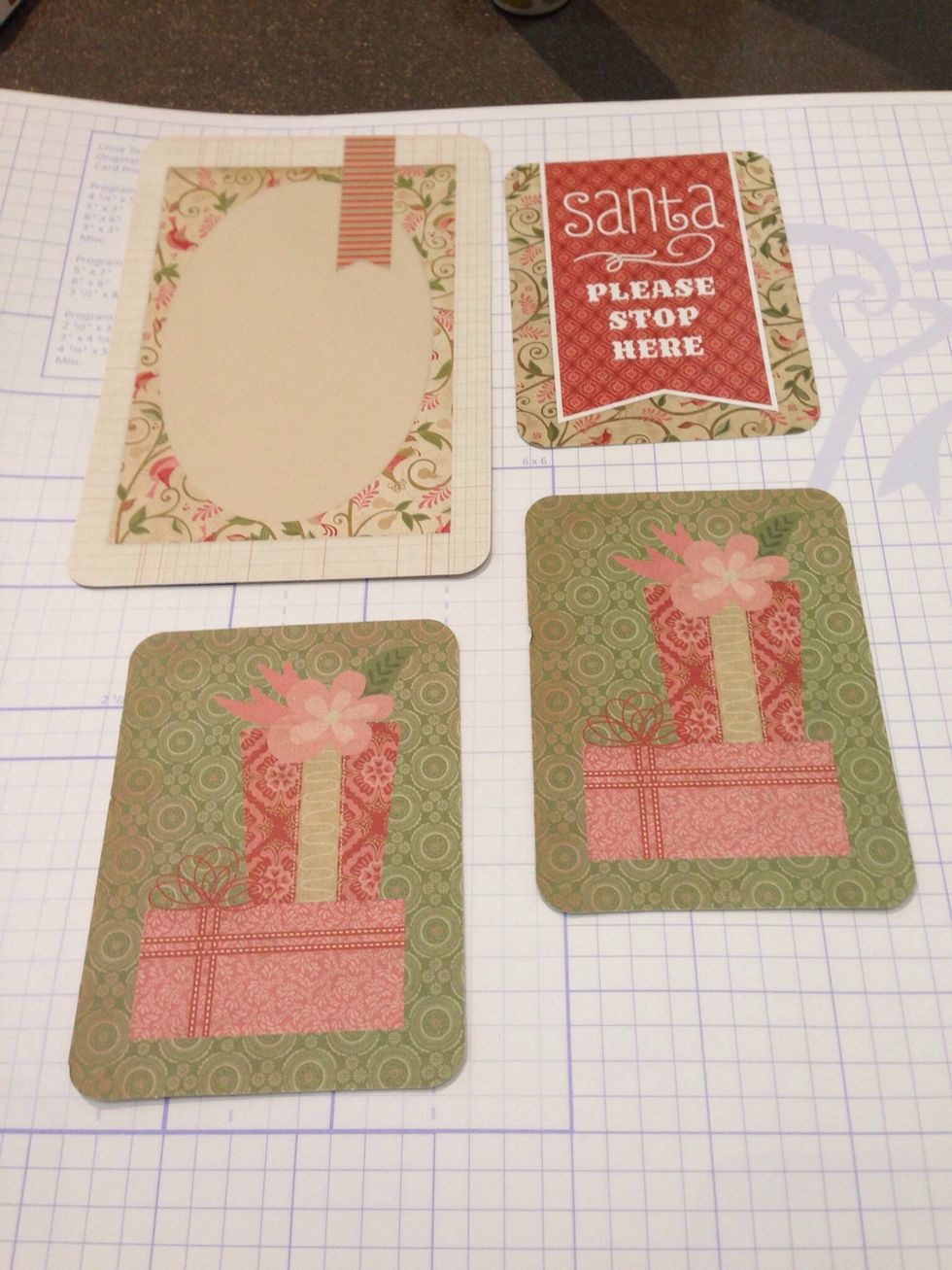 You will need these cards for card 3,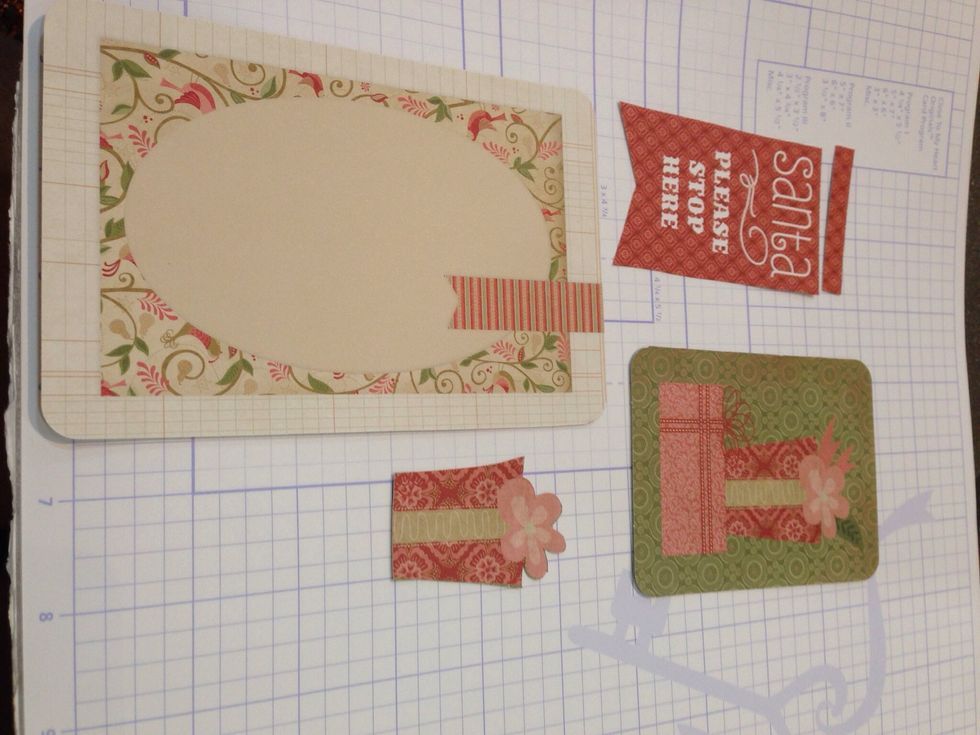 Cut out pieces as shown.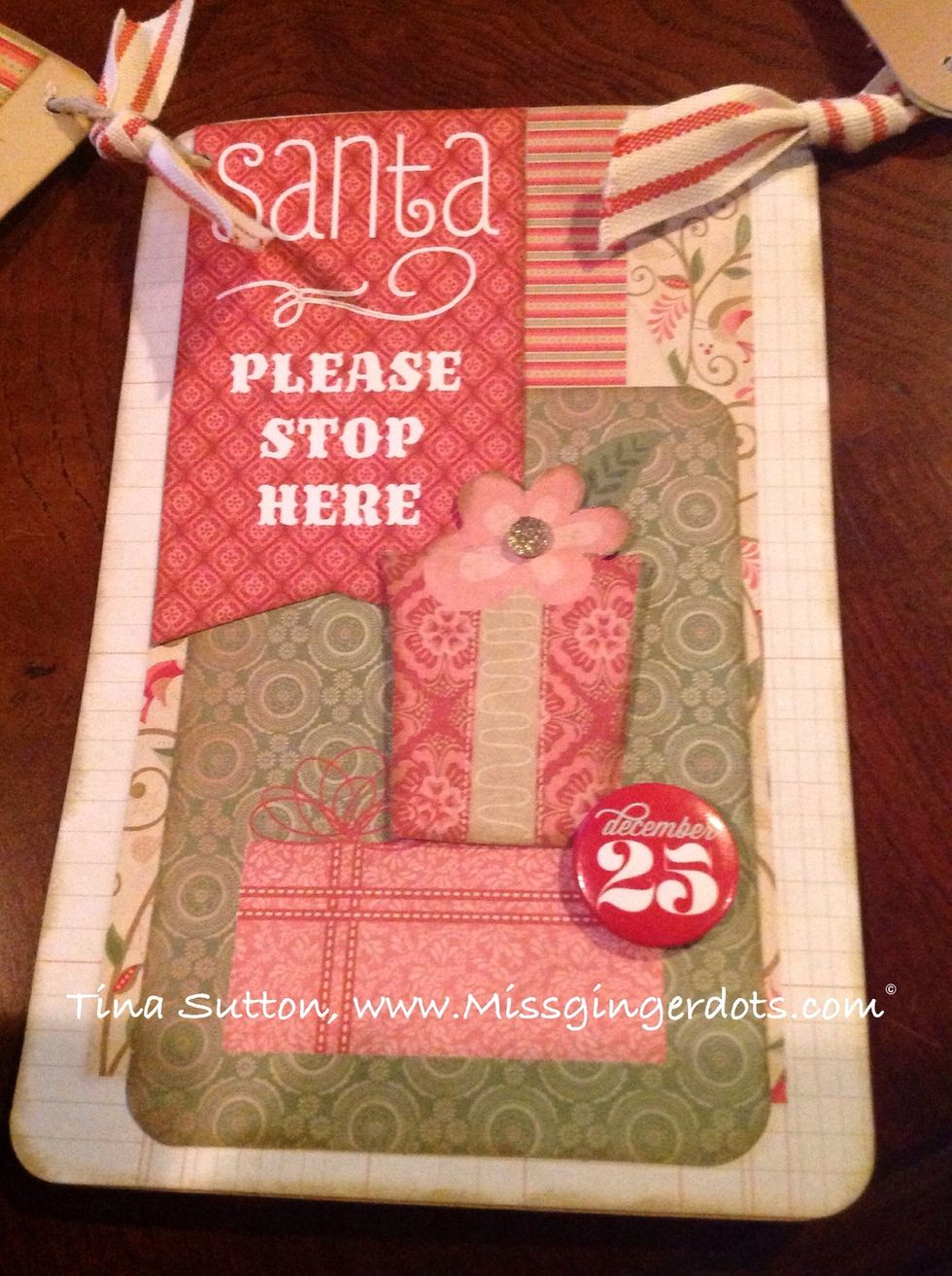 Assemble as shown. The gift is popped up with a pop dot!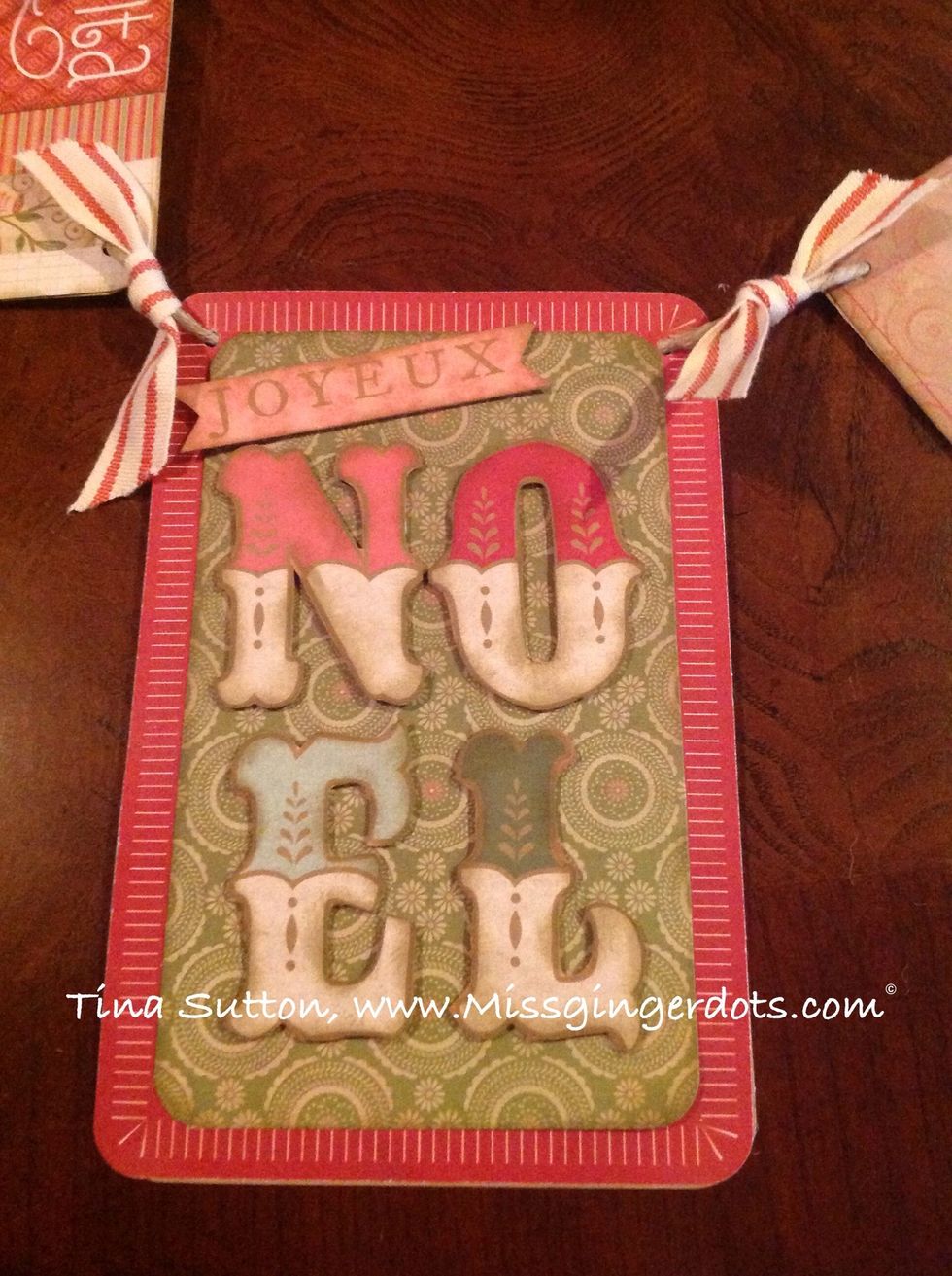 A look at card 4.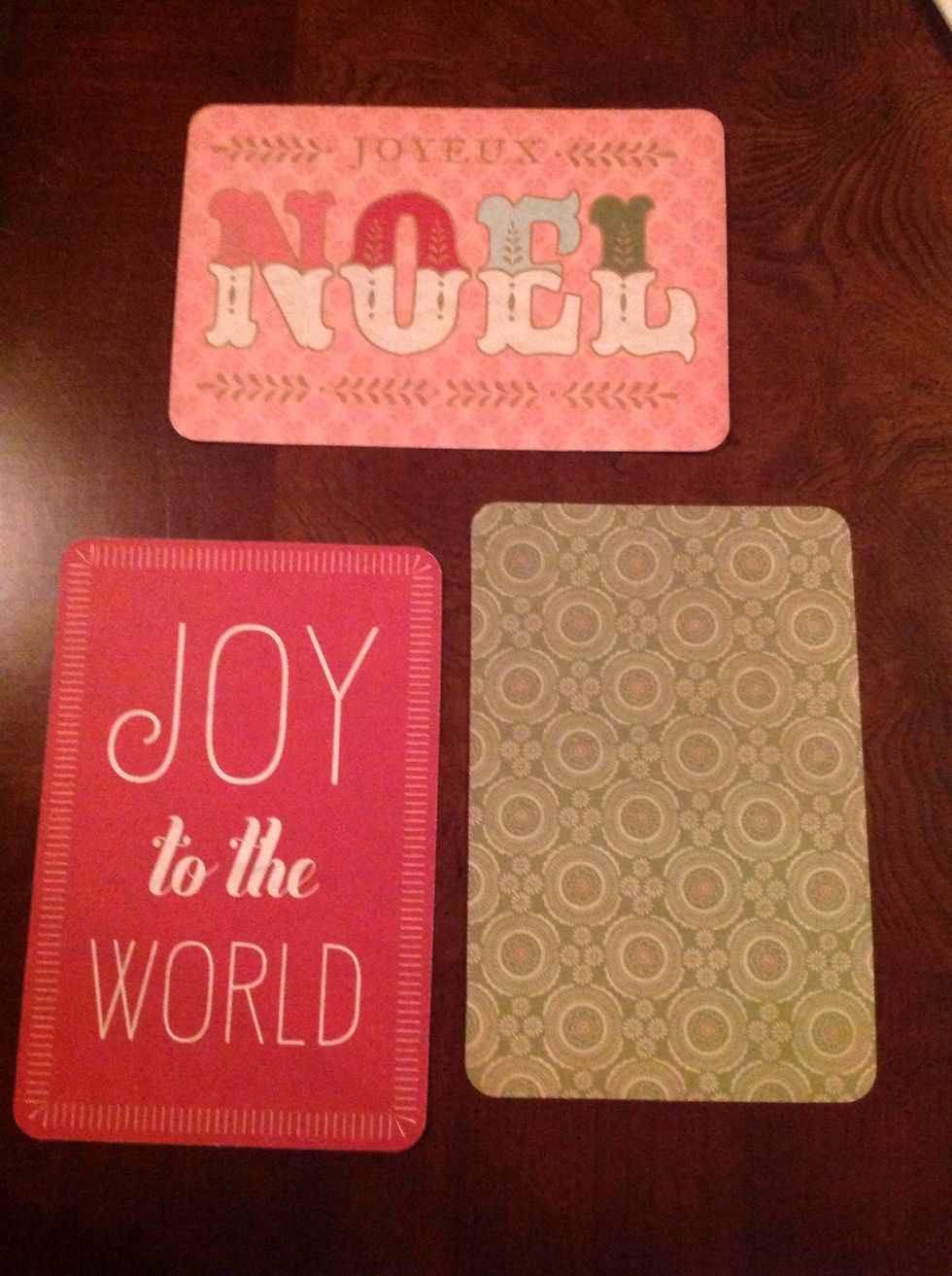 These are the cards that you need for card 4. Cut out letters N-O-E-L. Cut green card to 3 3/4x 5 3/4. Round corners. Glue green card to red card. Add Noel using pop up dots.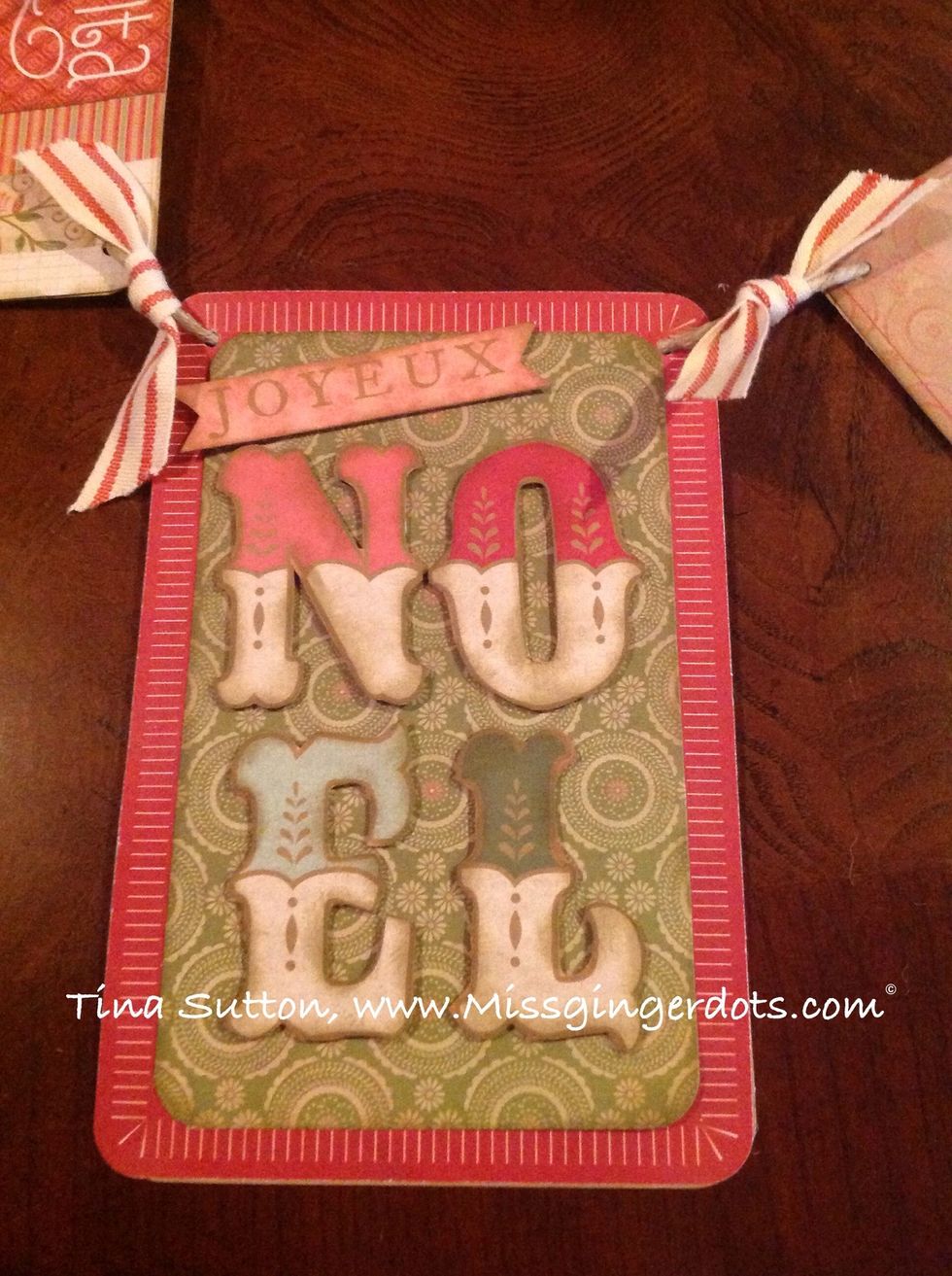 One last look at card 4.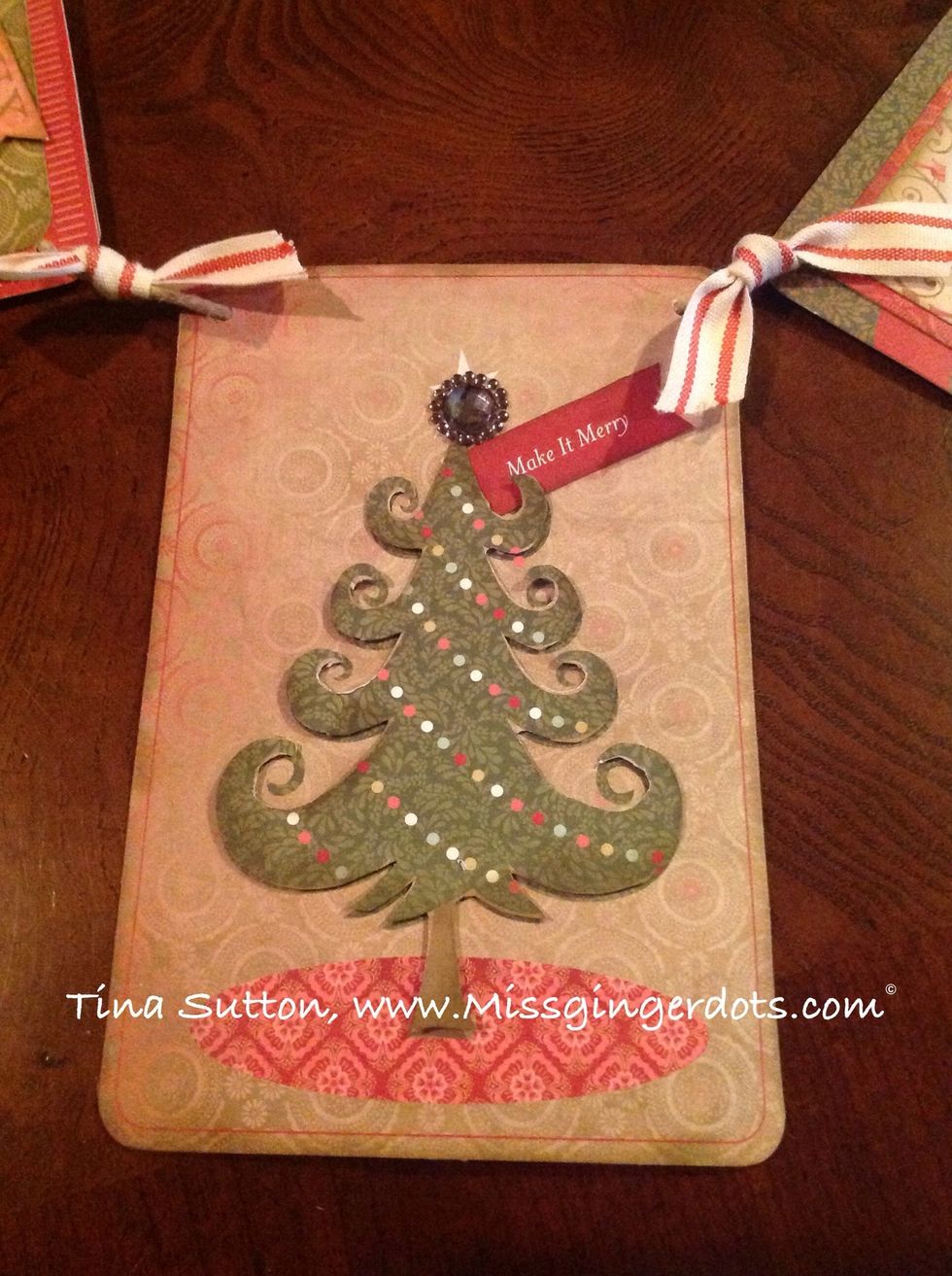 Card number 5.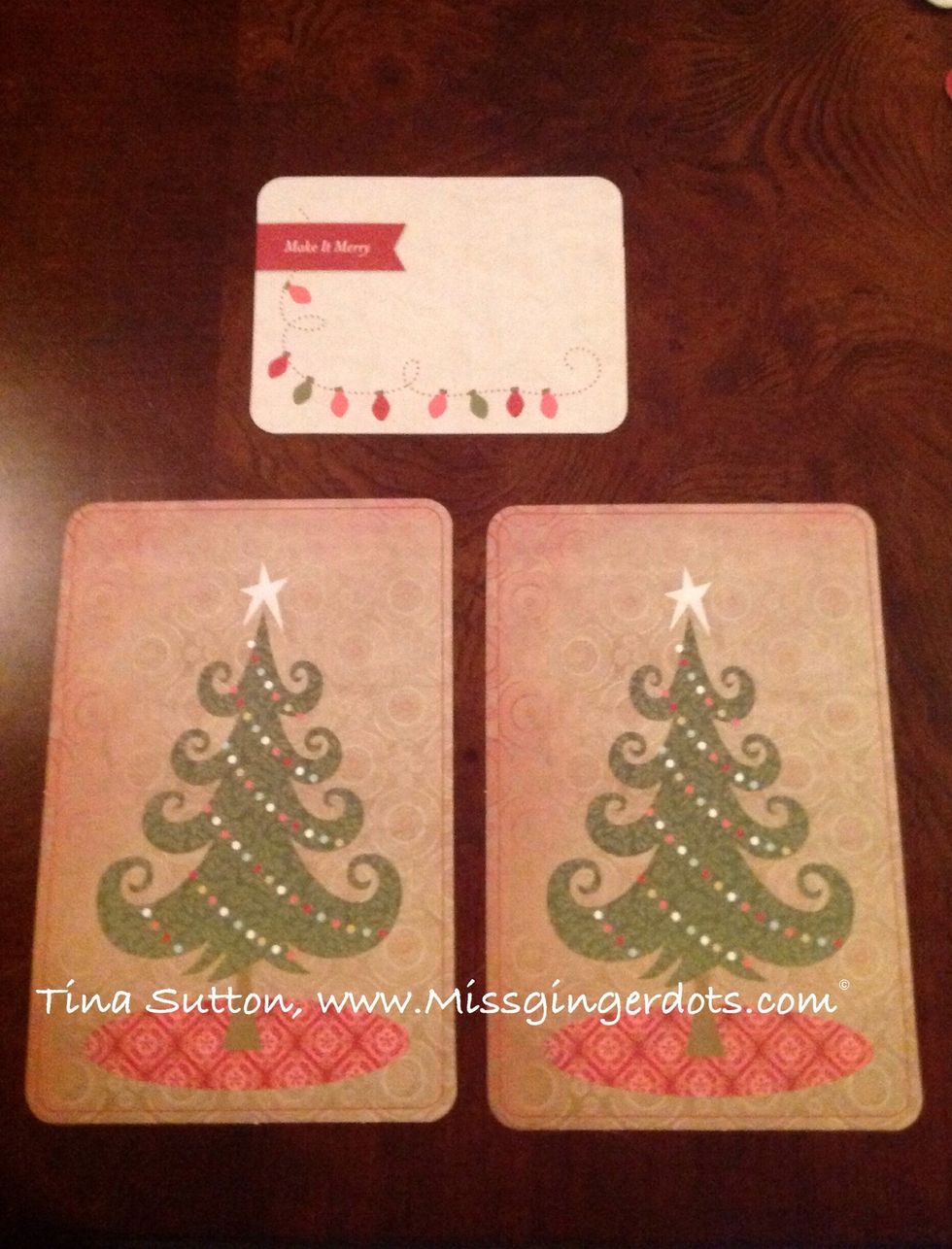 This is what you need for card 5. The Christmas tree and trunk are cut out and popped up with 3 D Dots.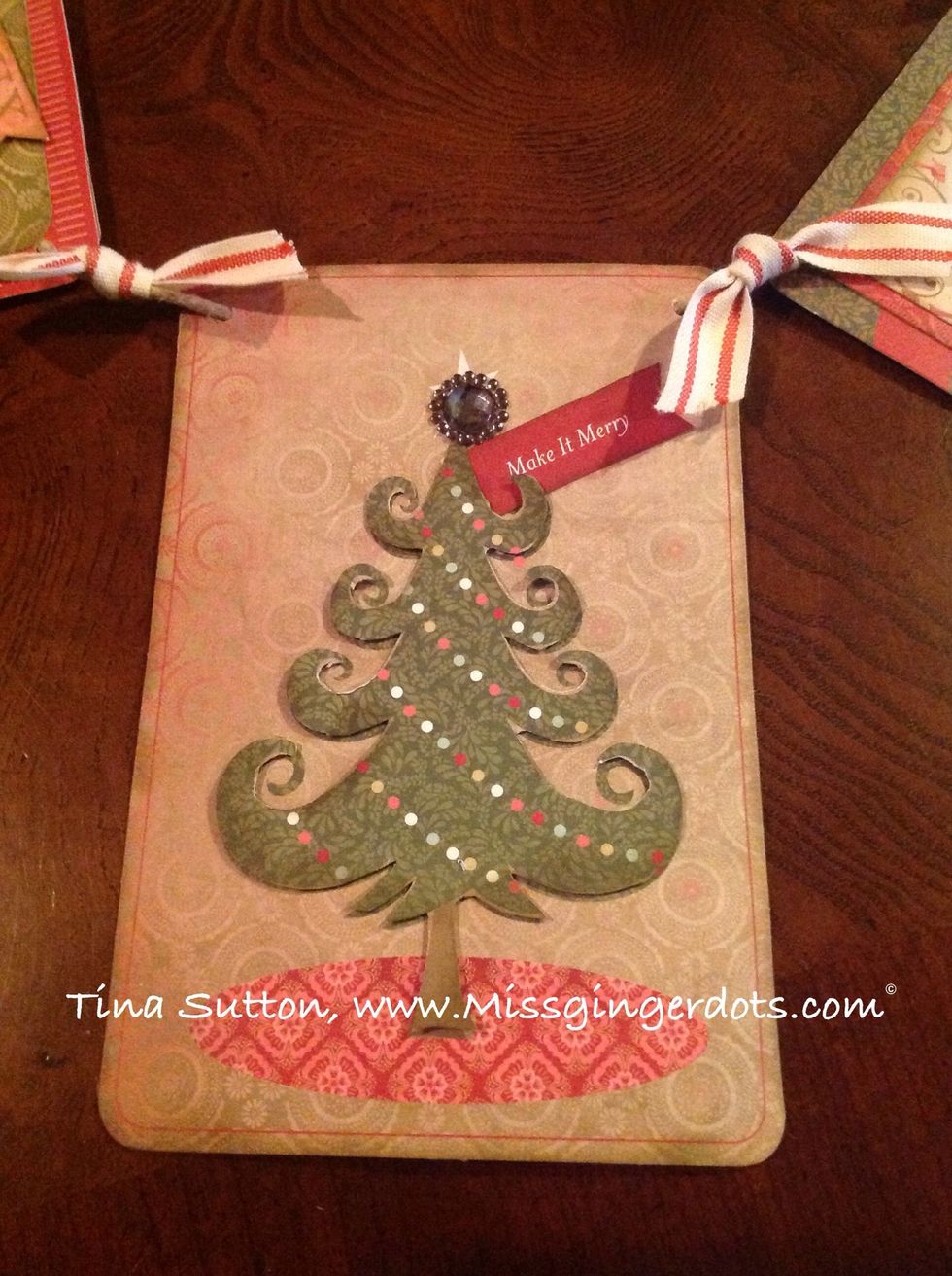 One more look at card 5.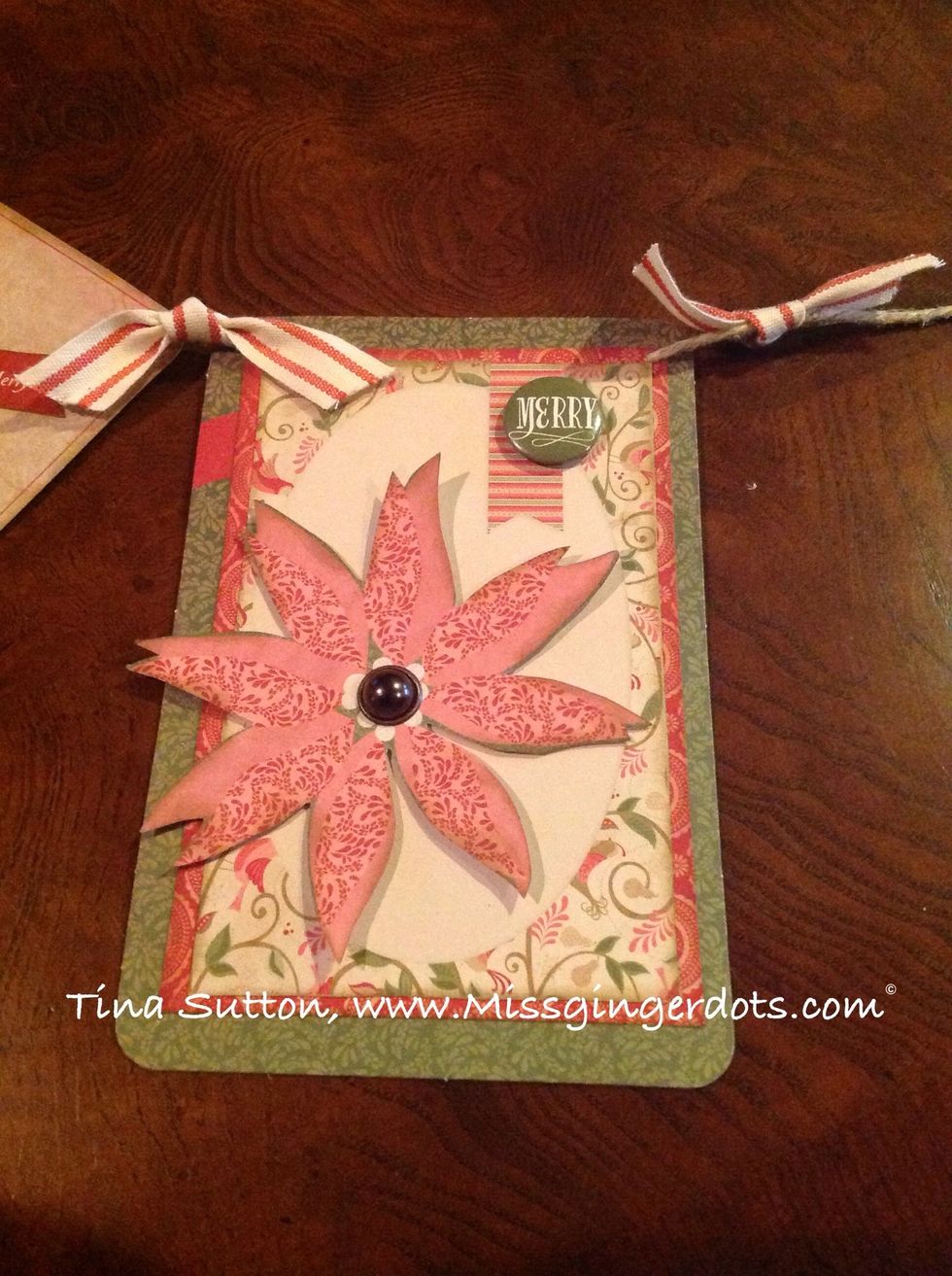 Card number 6.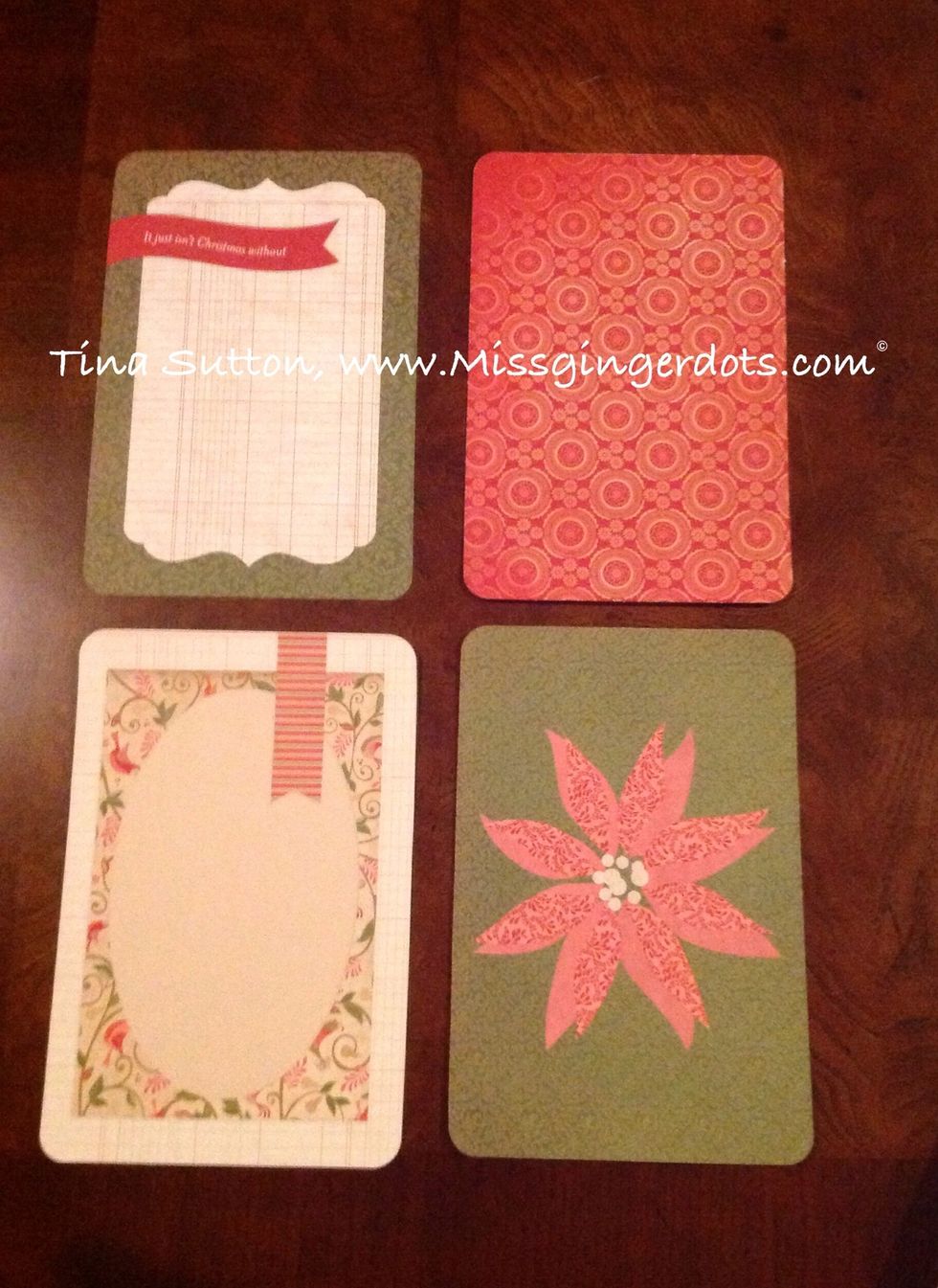 Use the following cards for card 6. Cut out poinsettia. Layer cards. Mount poinsettia with 3 d tape. Embellish as shown!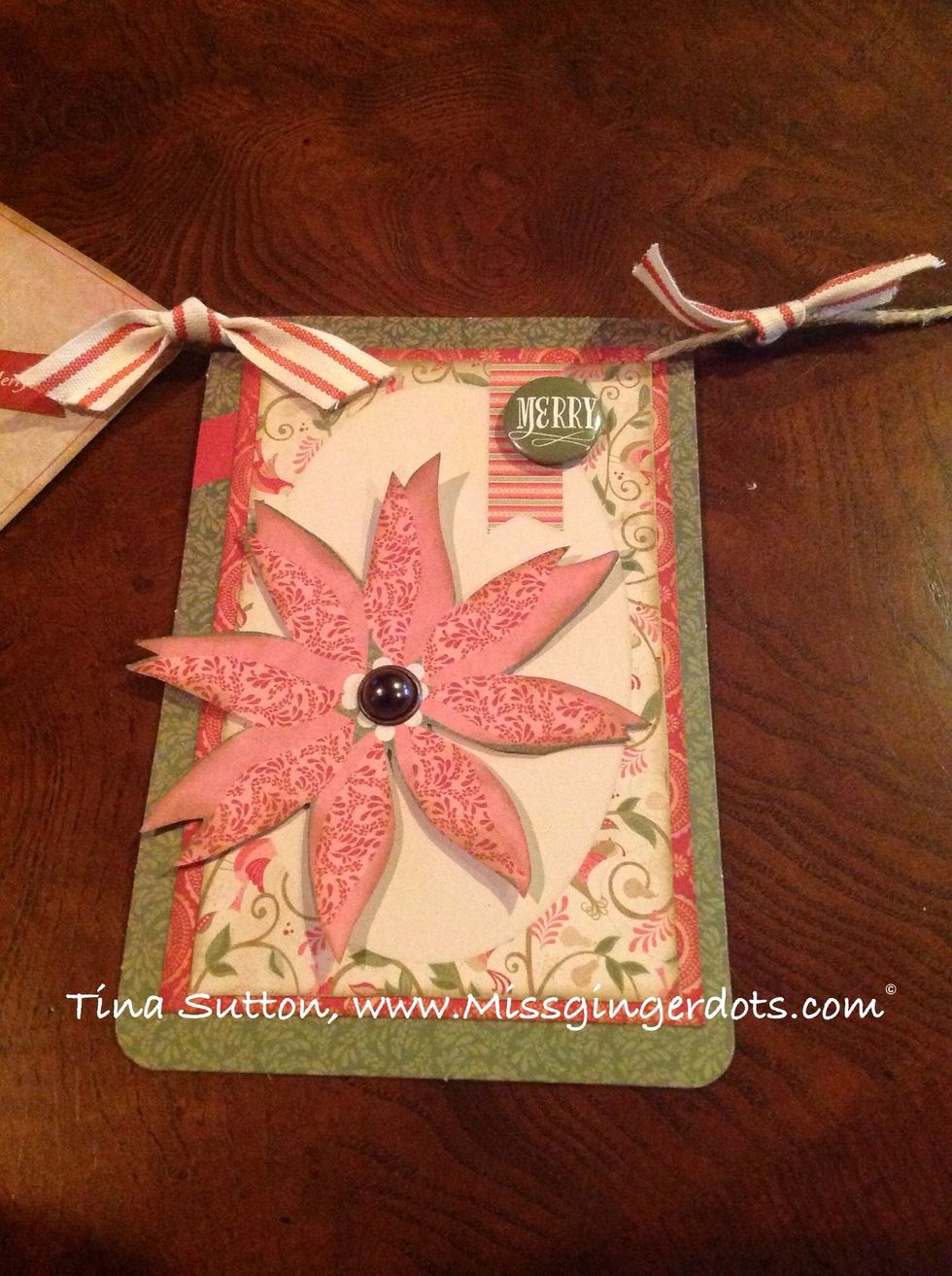 Another look at card 6.
Cut your kraft colored card stock to 4 x 6 inches. These pieces are for your card bases. They make your banner a little more sturdy!
Glue your 6 decorated PML cards to the kraft colored card stock!
Punch holes with hole punch on tips of both sides of cards. Thread with jute, starting on top of card, threading behind card and coming up through the second hole. Repeat with 1/2 inch between cards.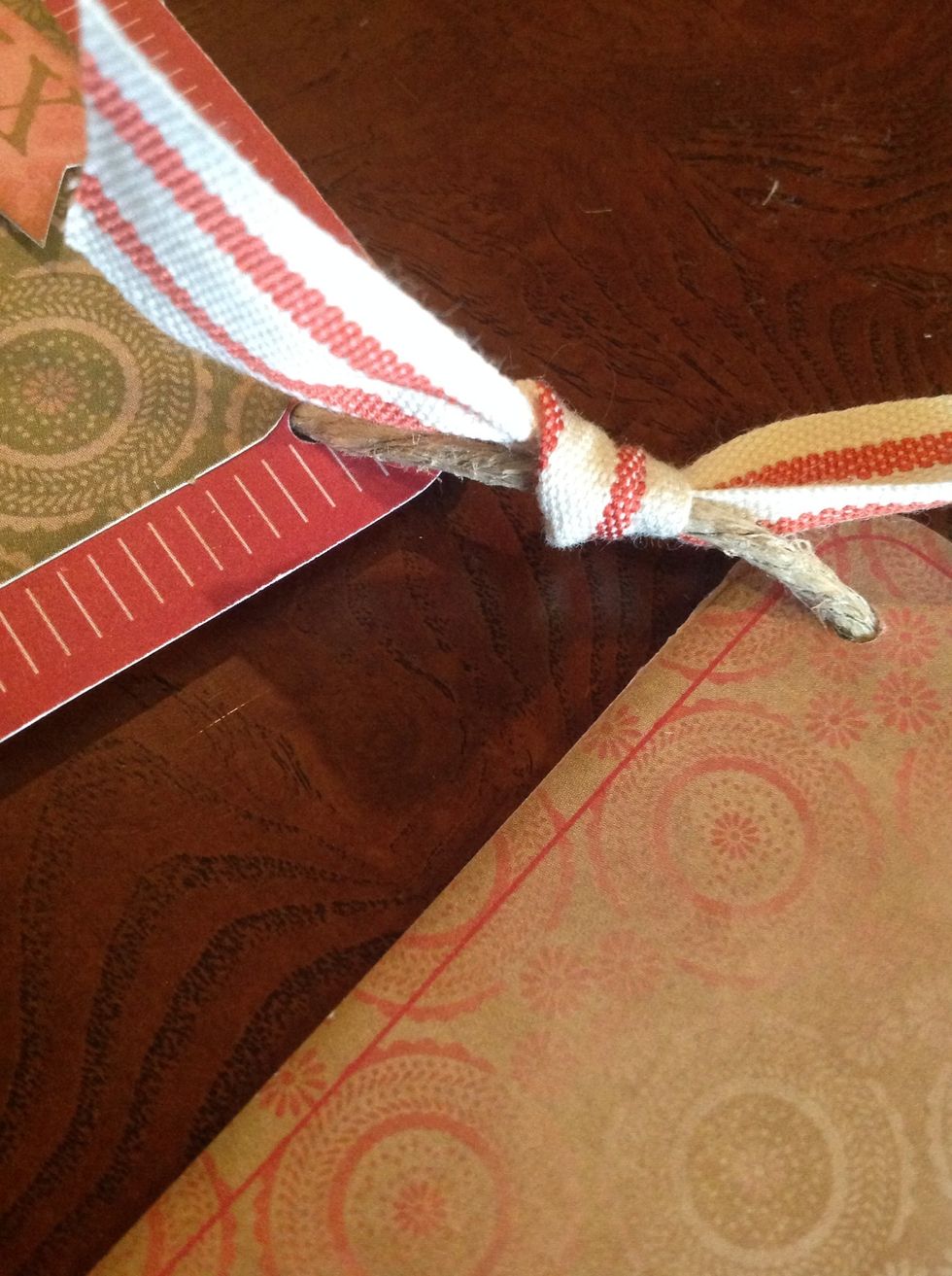 Tie ribbon on jute!
The two round rings are for the ends to hang your banner!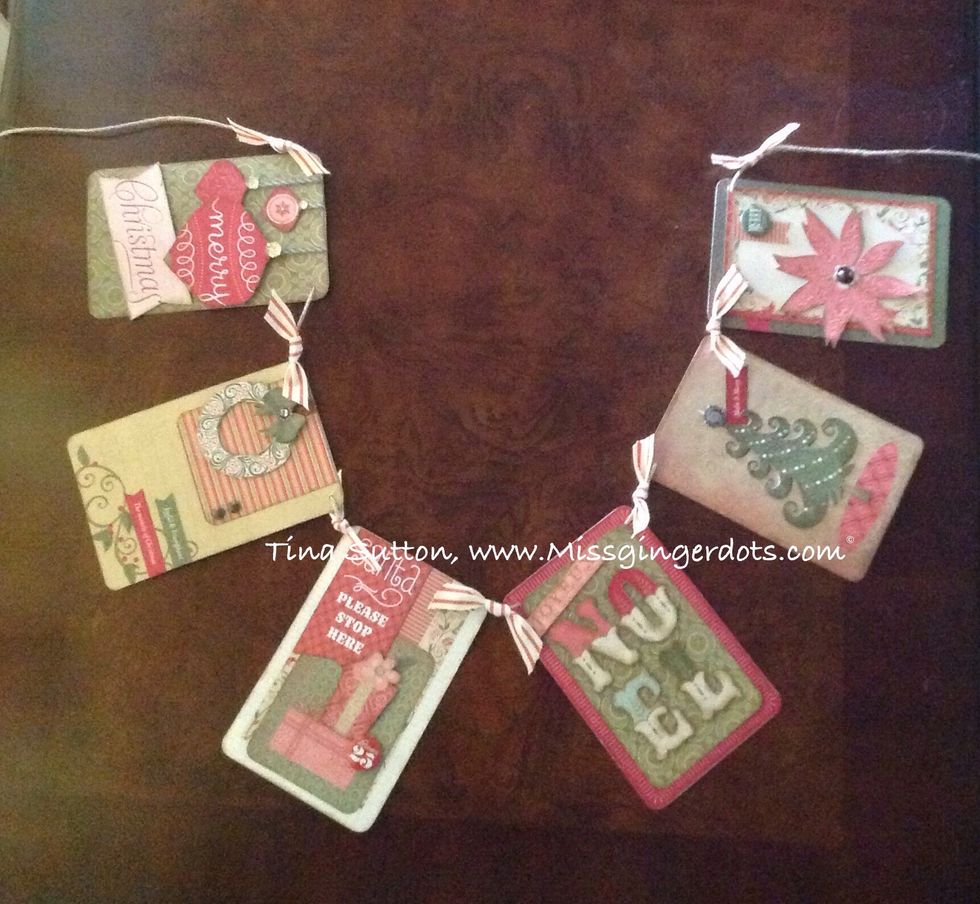 A final look at banner. I had to squish it together for the photo so that I could get all the cards in the photo!
1.0 Picture My life kit -Pear and Partridge kit
1.0 Desert sand or bamboo ink
1.0 Sponge dauber for distressing
1.0 roll of Ribbon
50.0in Jute
1.0 3-d tape
1.0 z2501 My Crush Badge Buttons
6.0 3 x 4 piece of kraft cardstock
1.0 heavy duty hole punch
1.0 Bonding Memories Glue
Tina Sutton
Presidential director with Close To My Heart! Celebrating 20 years with the company! www.missgingerdots.com