I created my cover by applying acrylic paint through The Crafter's Workshop ~ Chickenwire Reversed stencil onto Canvas Corp Brands ~ Canvas Portfolio.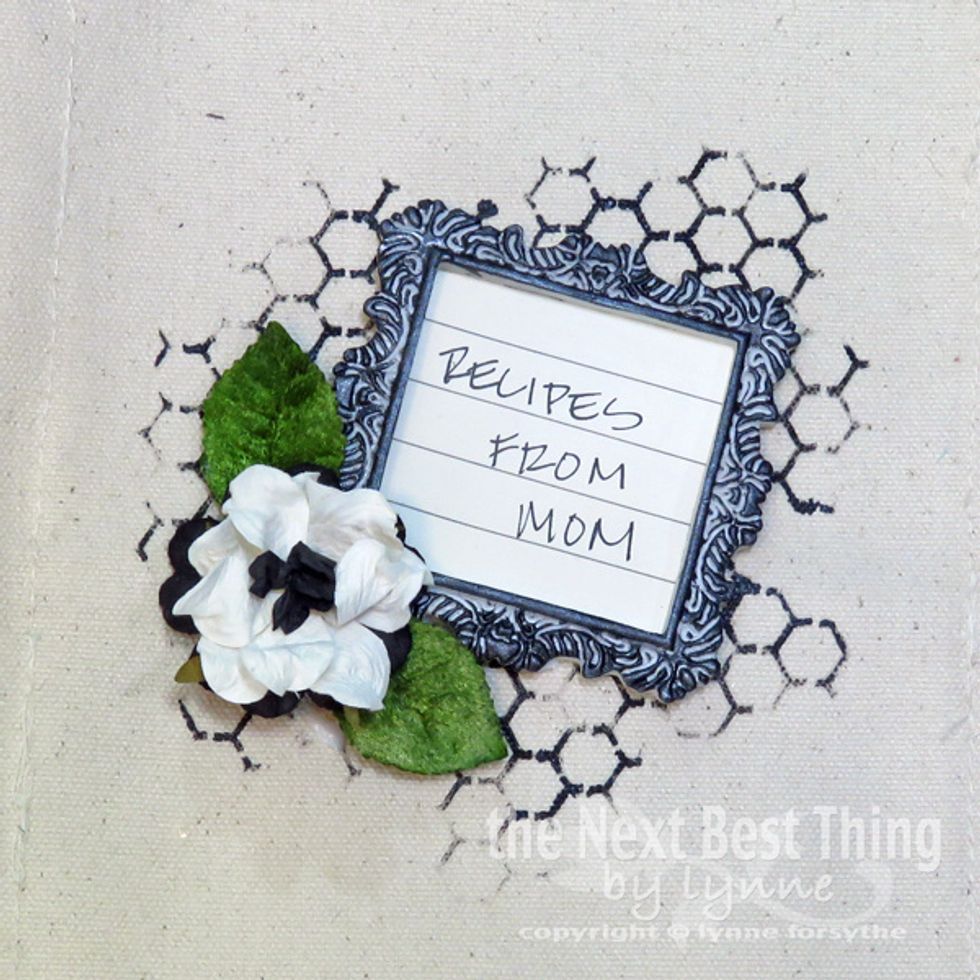 I embellished my cover with a frame and a bloom adhered with Ranger's Multi Medium!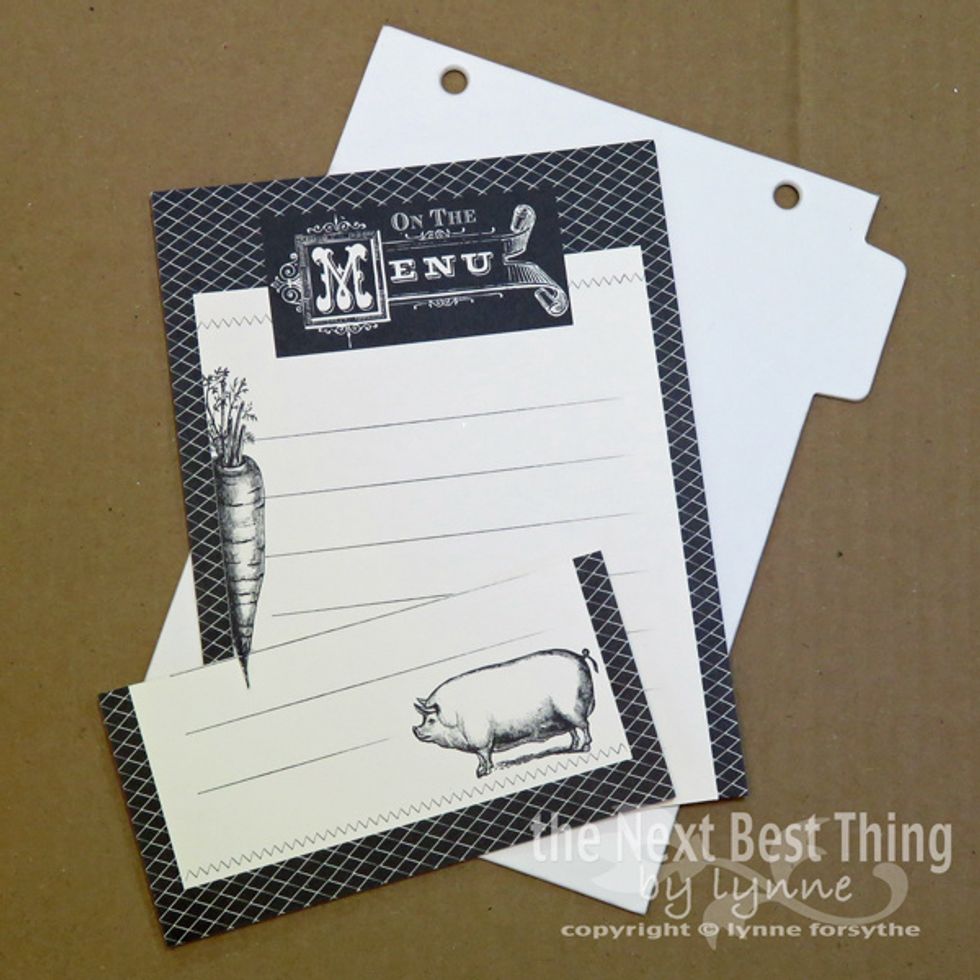 The base for my recipe book is Canvas Corp Brands 5 x 7 Tabbed Book ~ White. For Page 1, I covered the tabbed page with CCB ~ Farmhouse Kitchen Menu Cards. Cut to fit.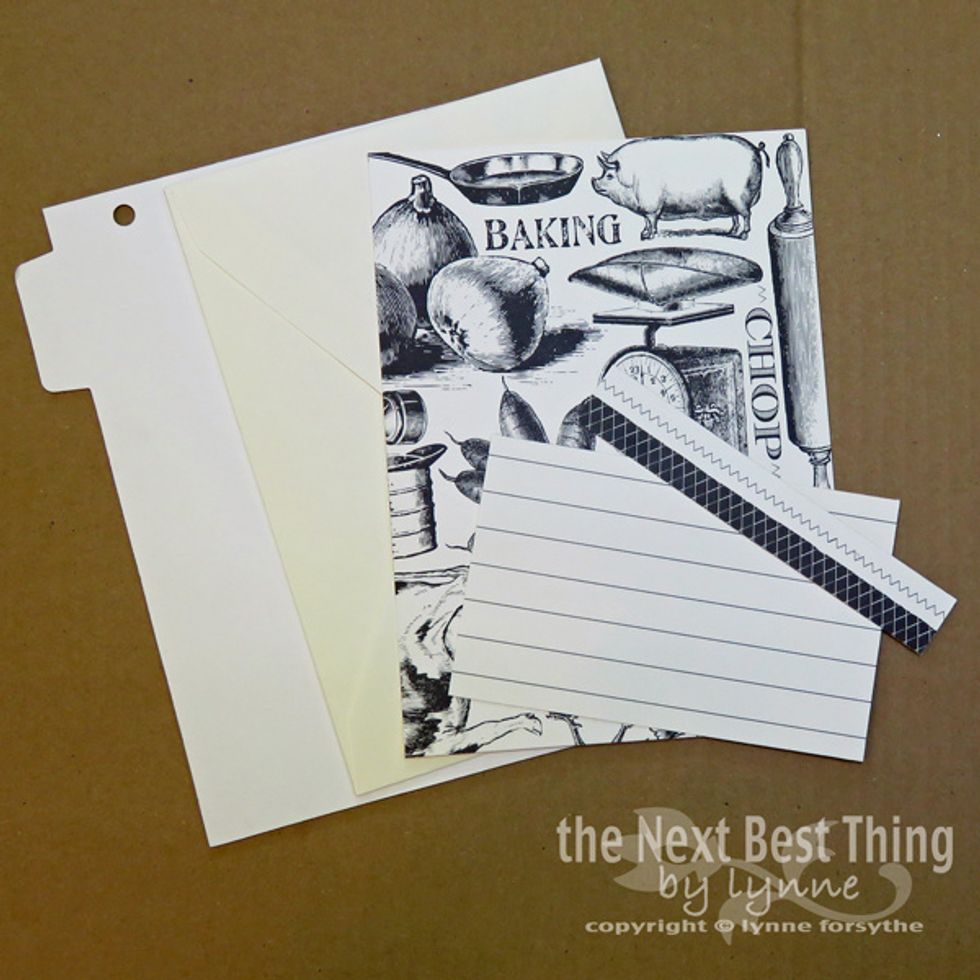 PLEASE DO NOT MAKE THE ERROR I DID ~ ADHERE BACKSIDE PAGES UPSIDE DOWN!!!! I applied cut to size papers to CCB Greeting Card Envelopes to create pockets for my recipe cards.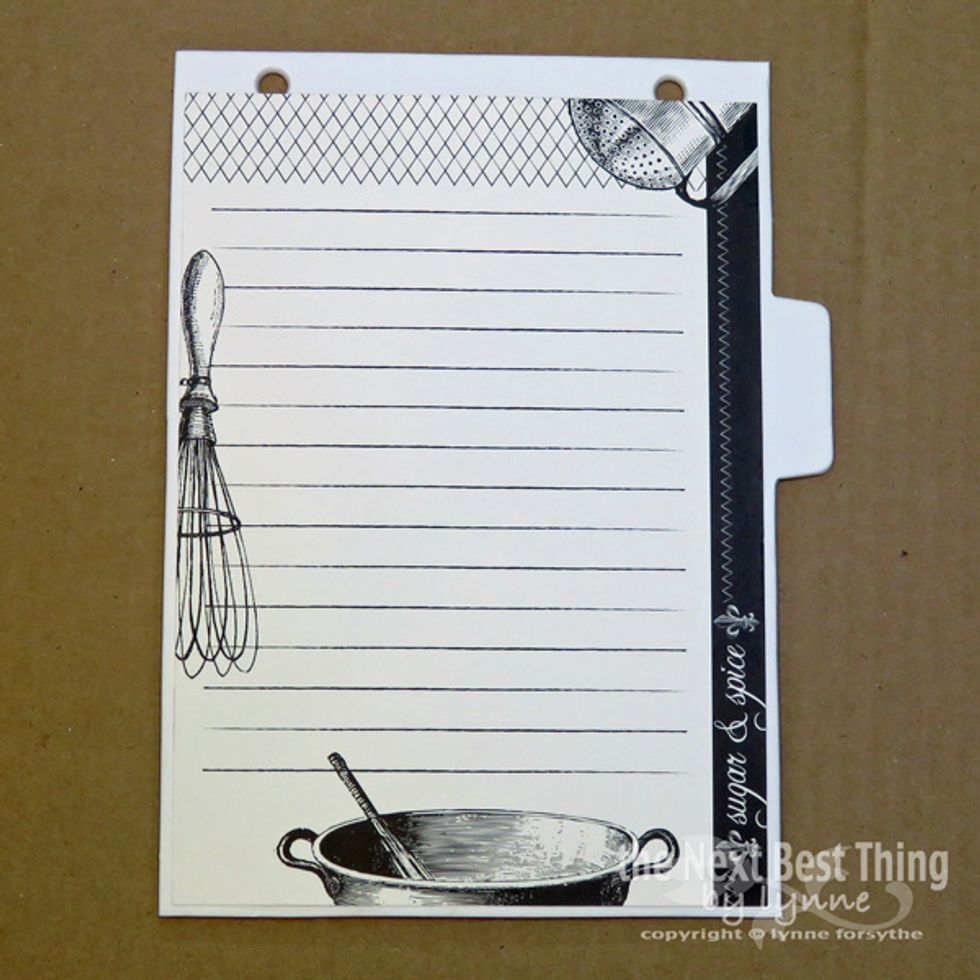 Canvas Corp Brands ~ Farmhouse Kitchen Baker Panel Cards fit just perfect on the tabbed pages.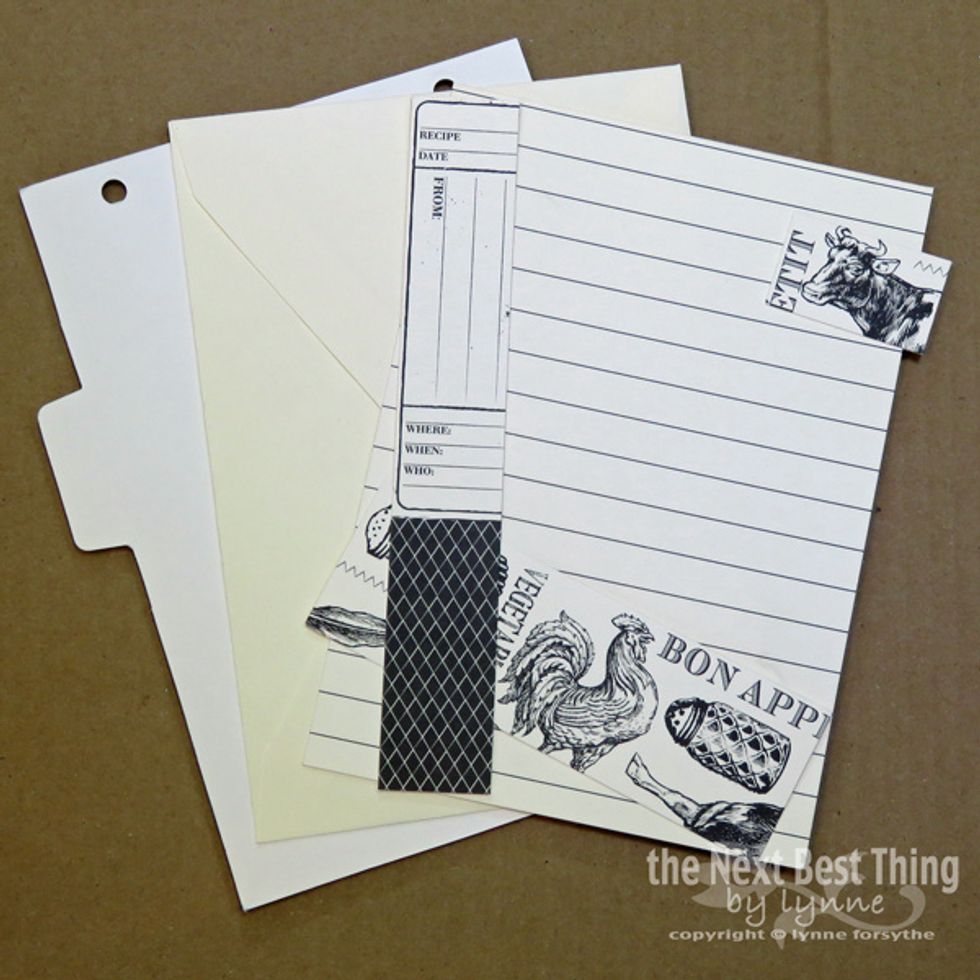 REMEMBER ~ APPLY PAGE UPSIDE DOWN. For Page #4 I used CCB ~ Journal lines on Ivory for my background and left over's from other pages.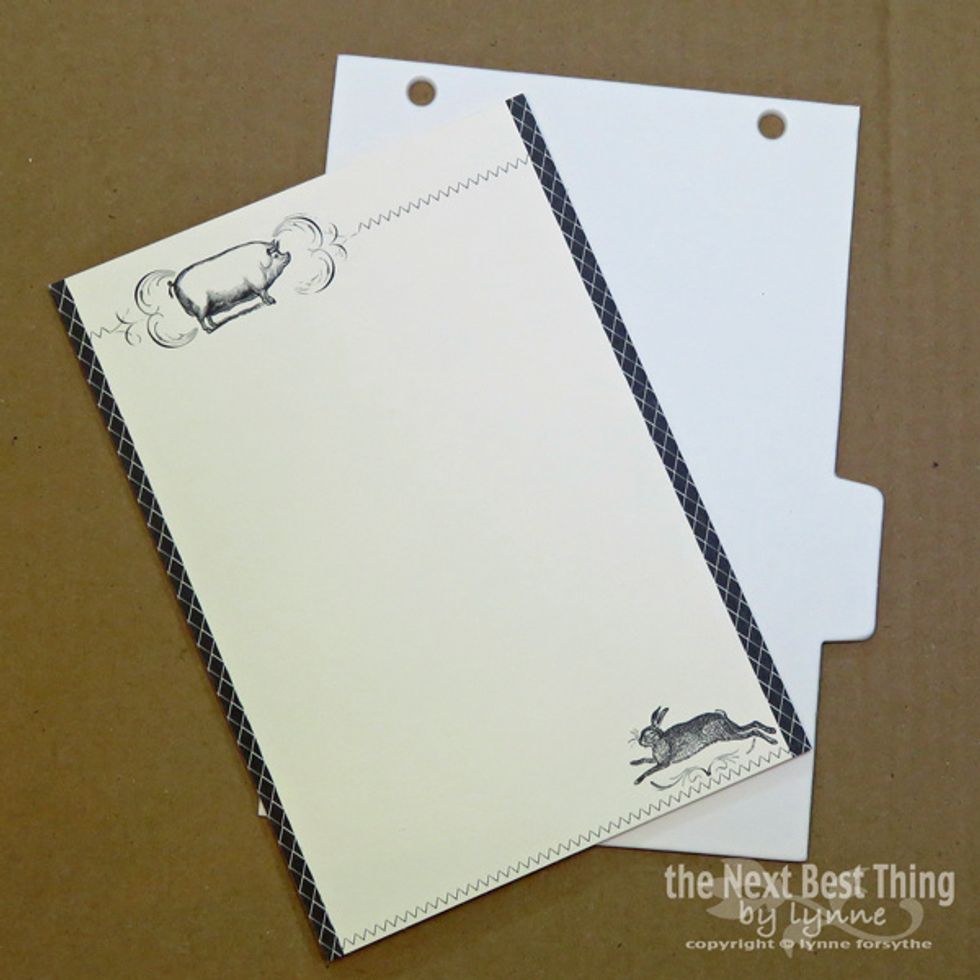 How cute is the Canvas Corp Brands Farmhouse ~ Kitchen Rabbit Panel Card. It also fits perfectly on the tabbed page.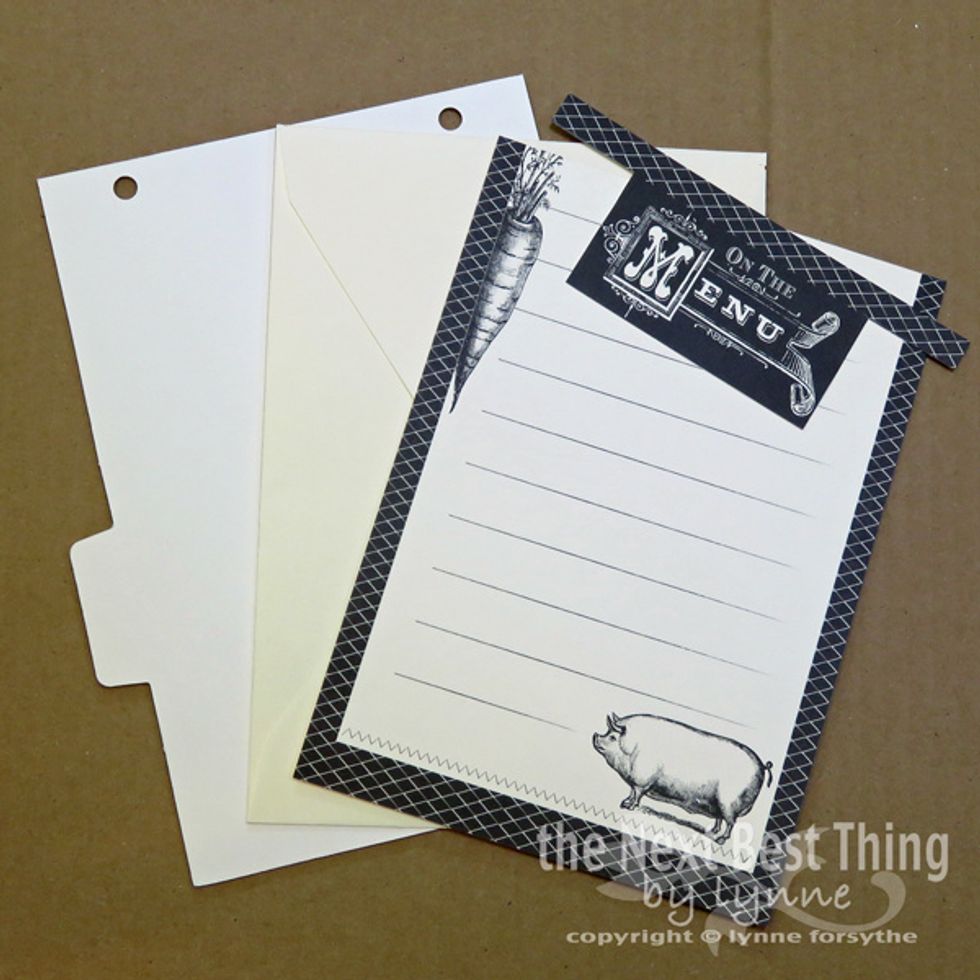 REMINDER: APPLY THIS PAGE UPSIDE DOWN. The Farmhouse Kitchen Menu Cards require a bit of trimming to fit.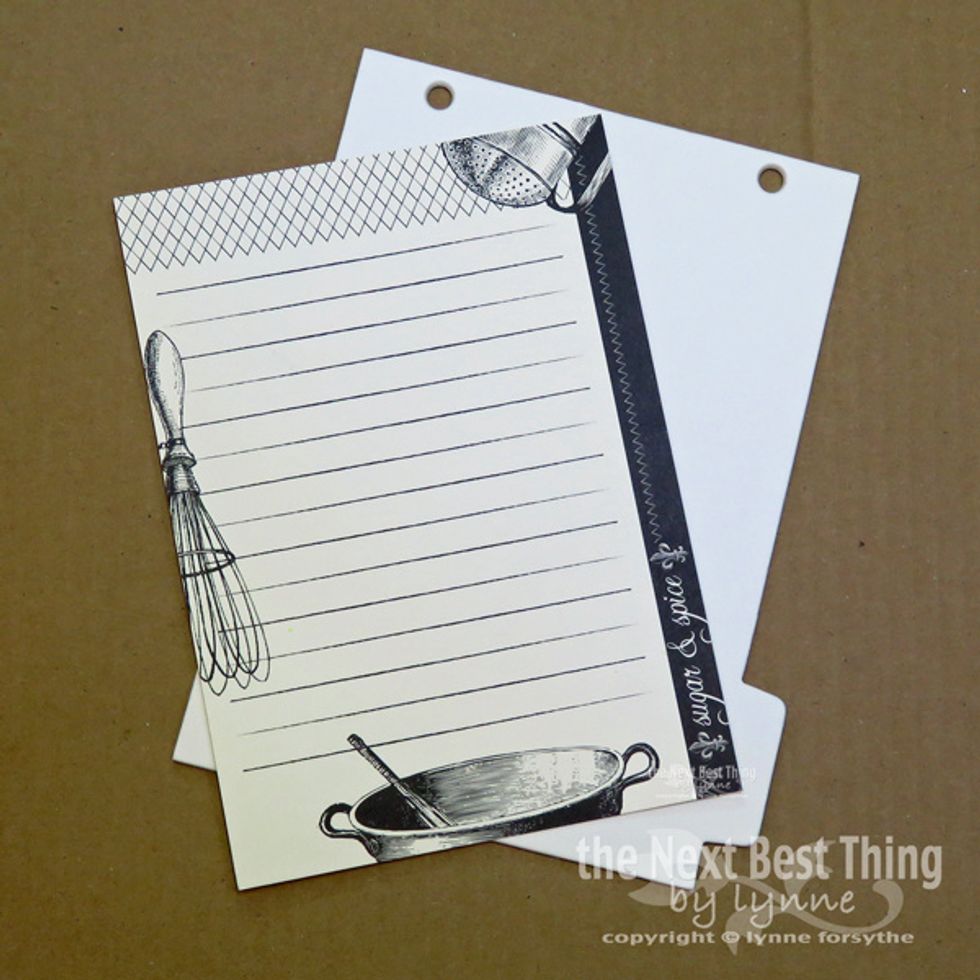 Another Canvas Corp Brands Farmhouse Kitchen Baker Panel Card adhered to the tabbed page. A great place to personalize the recipe book.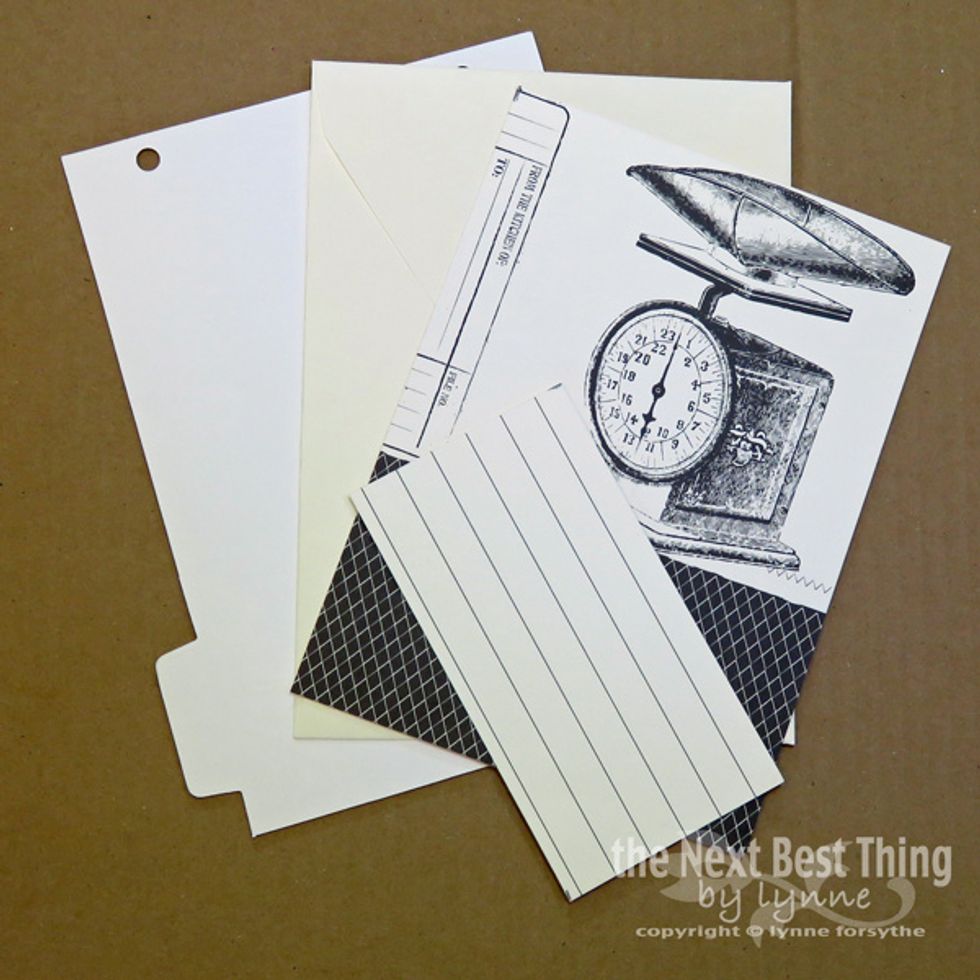 REMINDER: APPLY THIS PAGE UPSIDE DOWN. This time I used one of the Farmhouse Kitchen File Folders and a bit of Journal Lines on Ivory paper.
The last page slides into the pocket of the Canvas Corp Brands ~ Canvas Portfolio, so I chose to keep it simple.
For the "pocket" pages, I applied Ranger's Multi Medium to the tabbed page and placed the Greeting Card Envelop over adhesive. I used a rag to smooth out the envelop.
I then placed a large heavy book on top of the page. While drying I put my "paper pages" together, also placing a large book on top of them. When dry, I adhered the two together.
I once again placed the tabbed page under the heavy book. PLEASE REMEMBER to adhere the "backside" pages UPSIDE DOWN so you don't have to tear your completed book apart as I did.
5 x 7 Tabbed Book White
Canvas Portfolio
Farmhouse Kitchen Menu Cards
Farmhouse Kitchen Baker Panel Cards
Farmhouse Kitchen File Folders
Farmhouse Kitchen Rabbit Panel Card
Farmhouse Kitchen Recipe Cards
Journal Lines on Ivory
Lynne Forsythe
I hail from the small but Beautiful state of New Hampshire. My creative style I would say is Distress meets Shabby and always has a FLOWER!!!
style="margin-bottom:60px;">