Take your two pieces of your 5 foot long hemp and find the center of both pieces.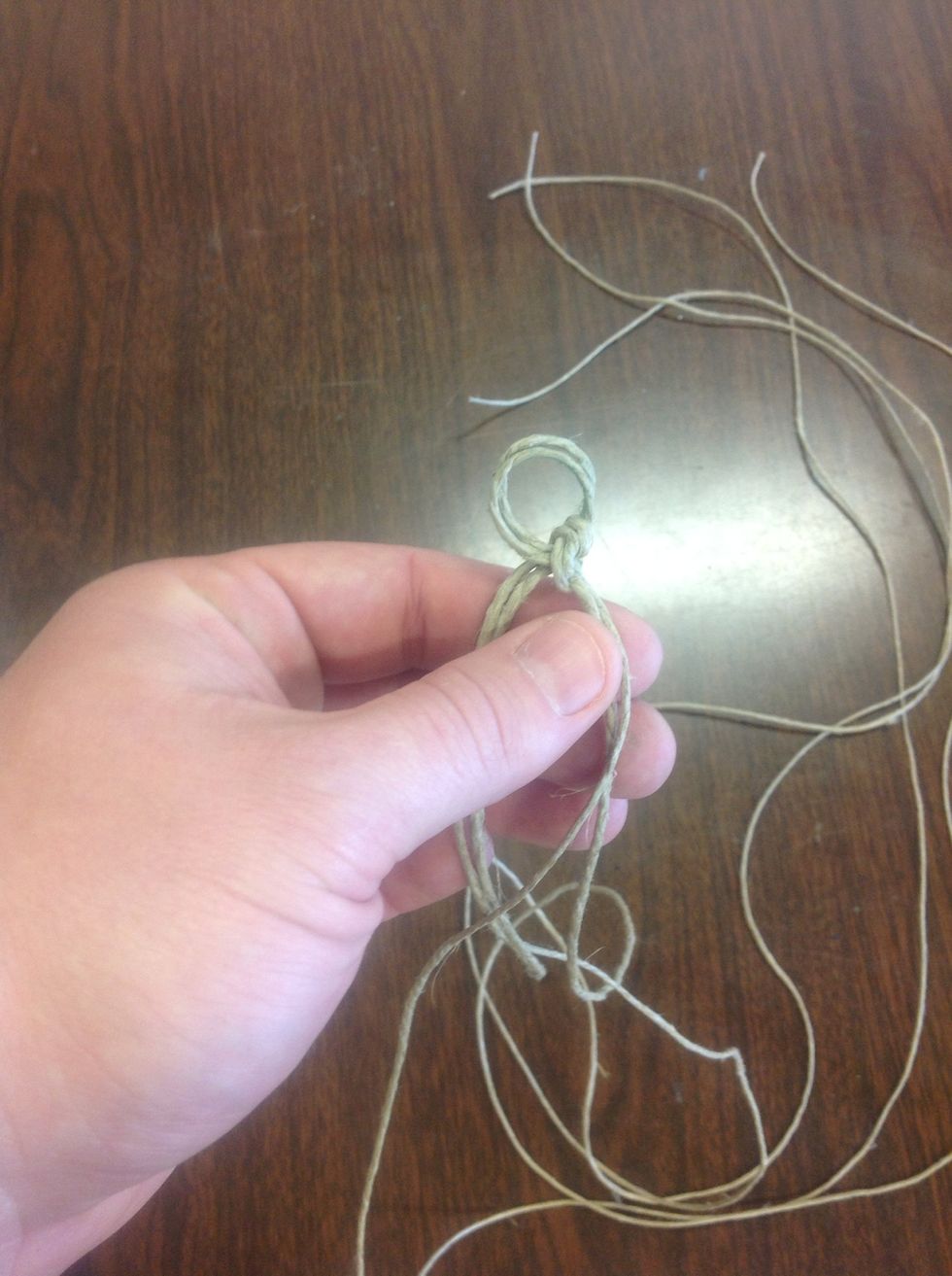 Tie both pieces of hemp into a standard knot around the tip of your pointer finger tightly. This example is knotted twice. It might be helpful to have someone help you with this step.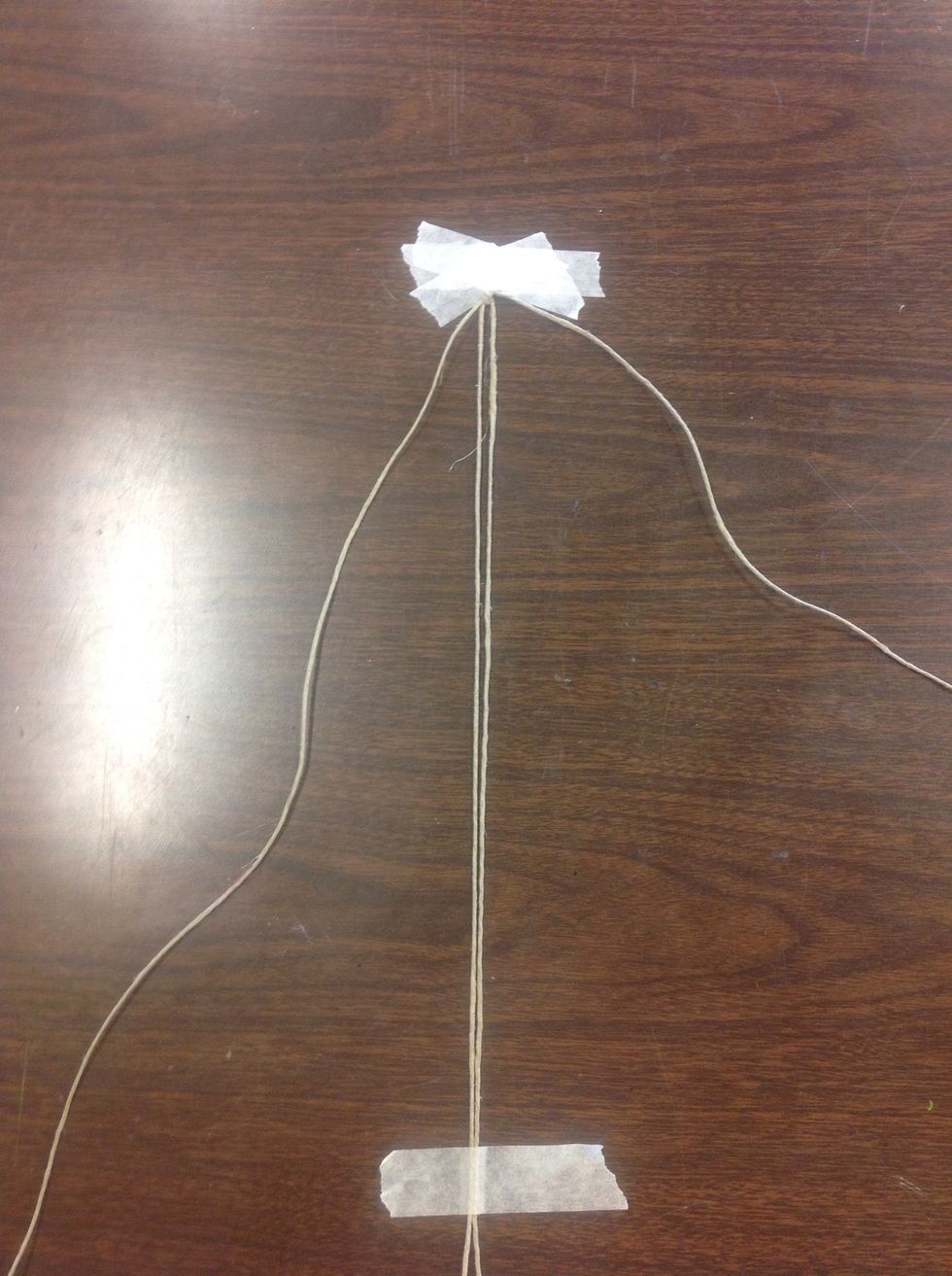 Place 2-3 pieces of tape over the loop, while leaving the knot exposed. Place one piece of tape over the two center pieces of strings, or cords, making sure that they are pulled tight.
With the far right cord, make a letter "P", with the tail laying over the two center cords. With the far left cord, lay it on top of the tail of the far right cord, next to the two center cords.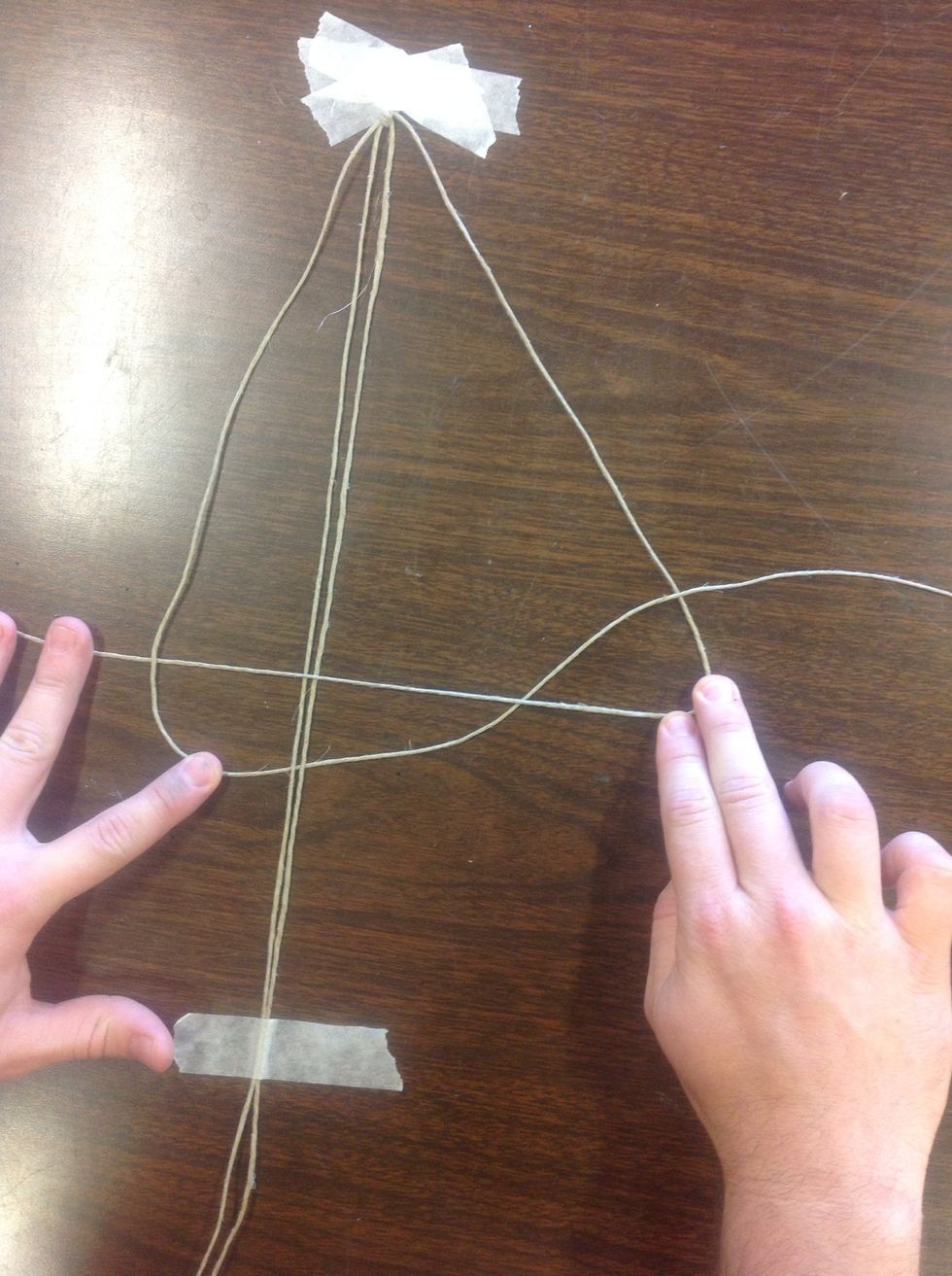 With the far left cord, run it under the two center cords and though the opening of the "P".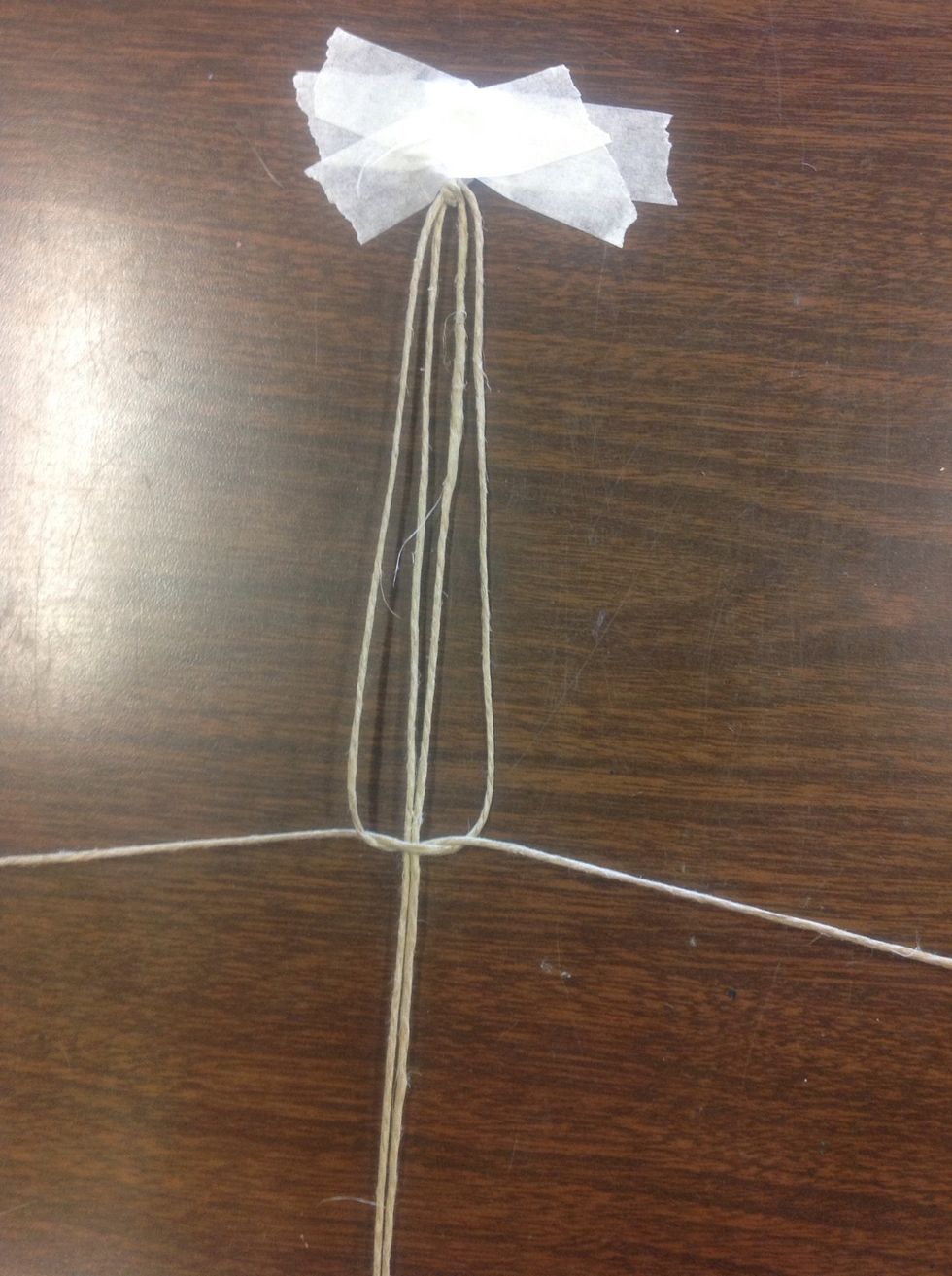 Pull both the far left and right cords outwards at the same time. You should see this pretzel shape, which means you are doing it correct and to proceed to tighten the knot.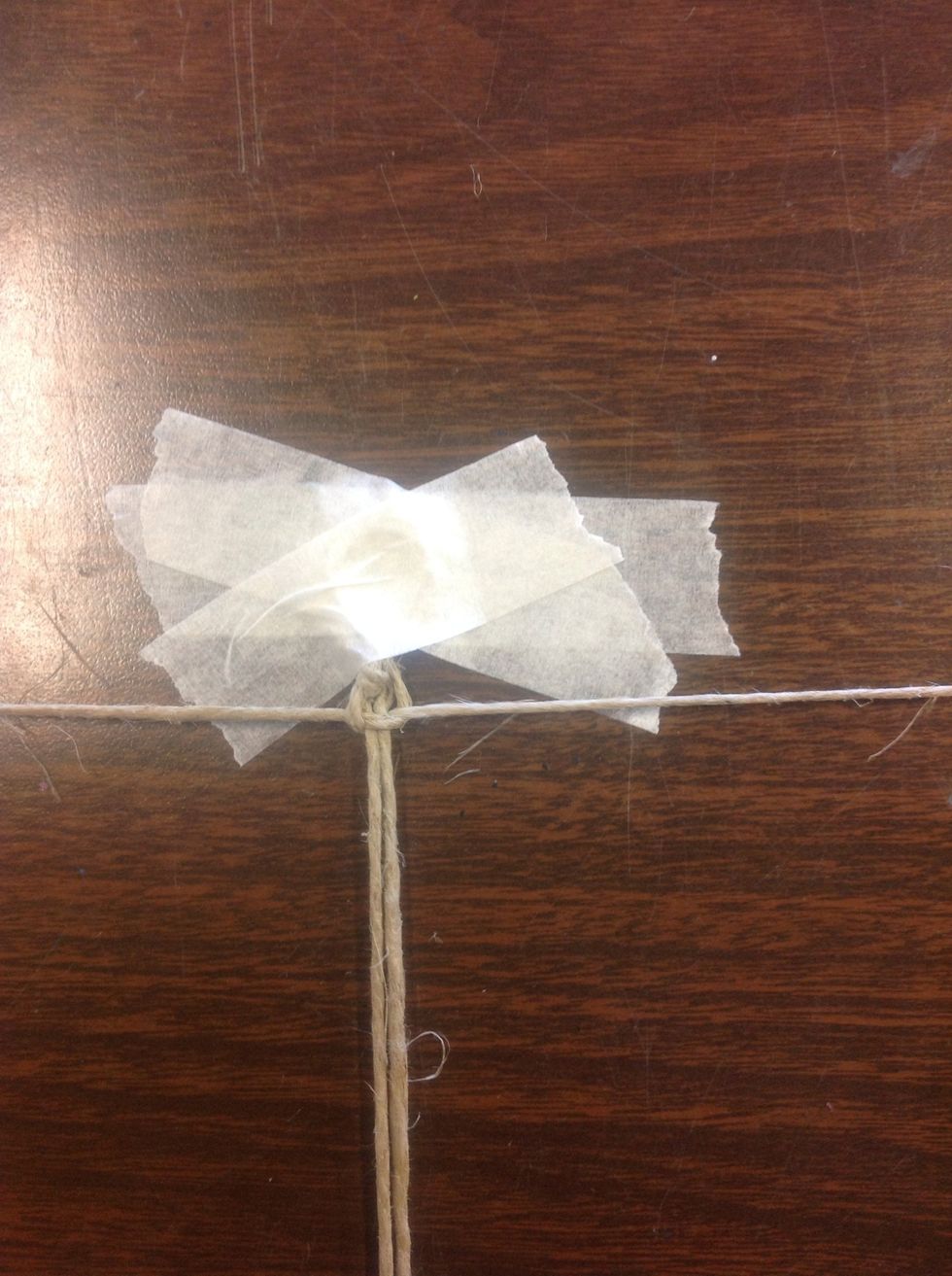 Tighten the knot all the way toward the top, making it very snug. Then repeat the process.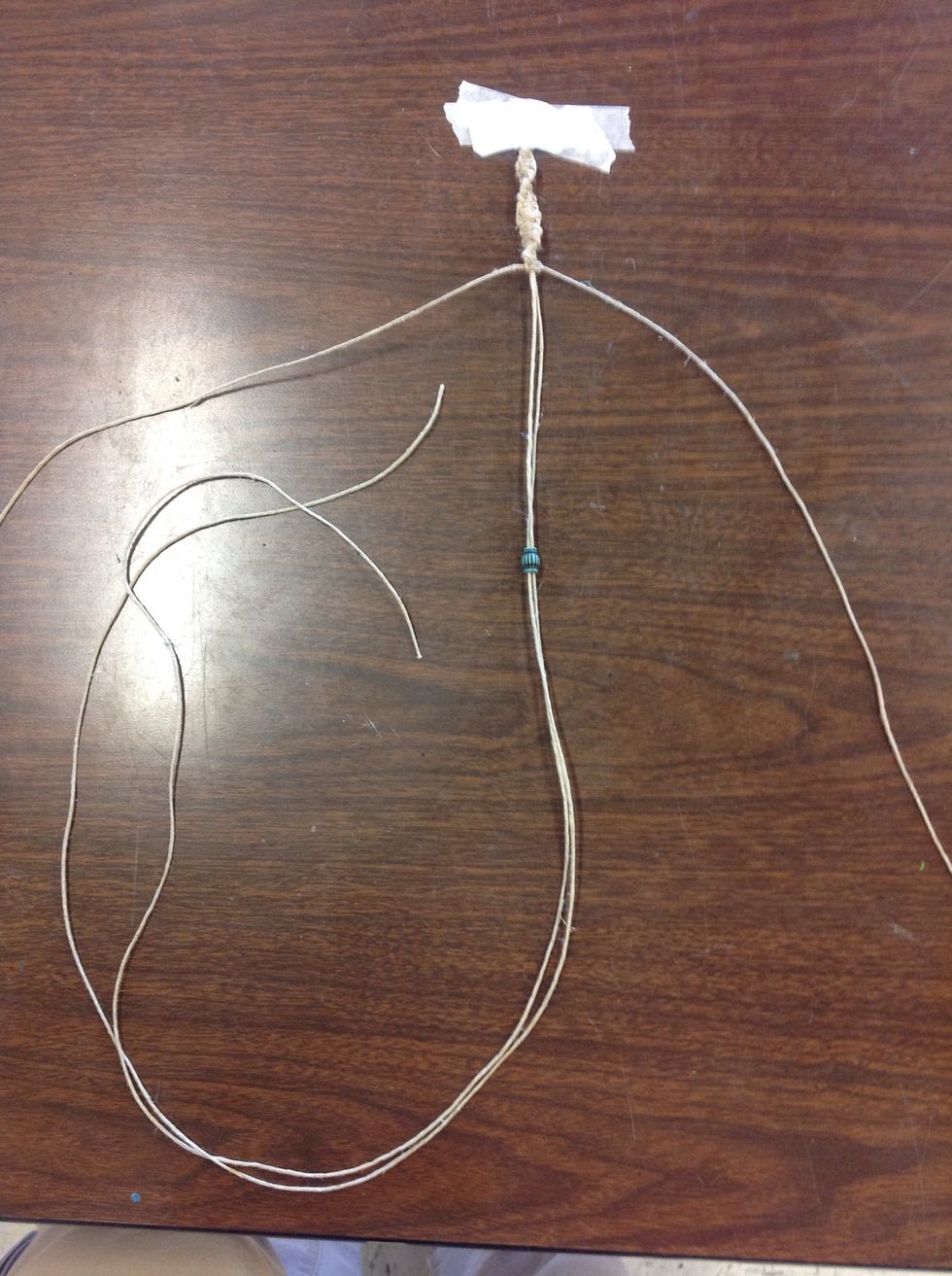 After a couple times after repeating the process, you'll notice your knot start spiraling on it's own. If you want to add a bead,un-tape the two center cords and slide them through the bead.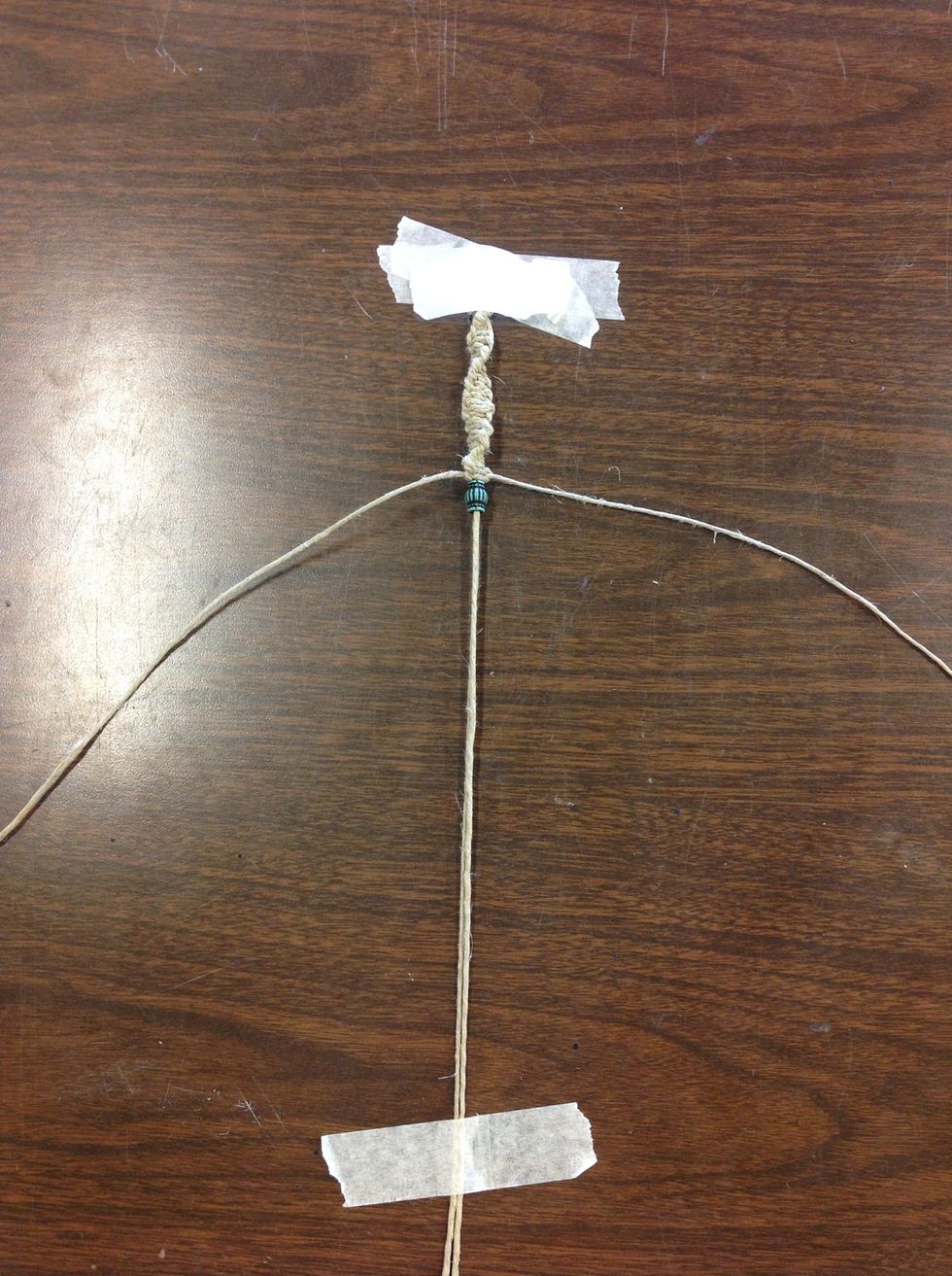 Slide your bead to the top of the knot and re-tape your center cords to the table and continue where you left off with repeating the process until you reach the desired length.
When you reached the desired length, remove the tape and hold your hemp with the loop pointed down and away from you.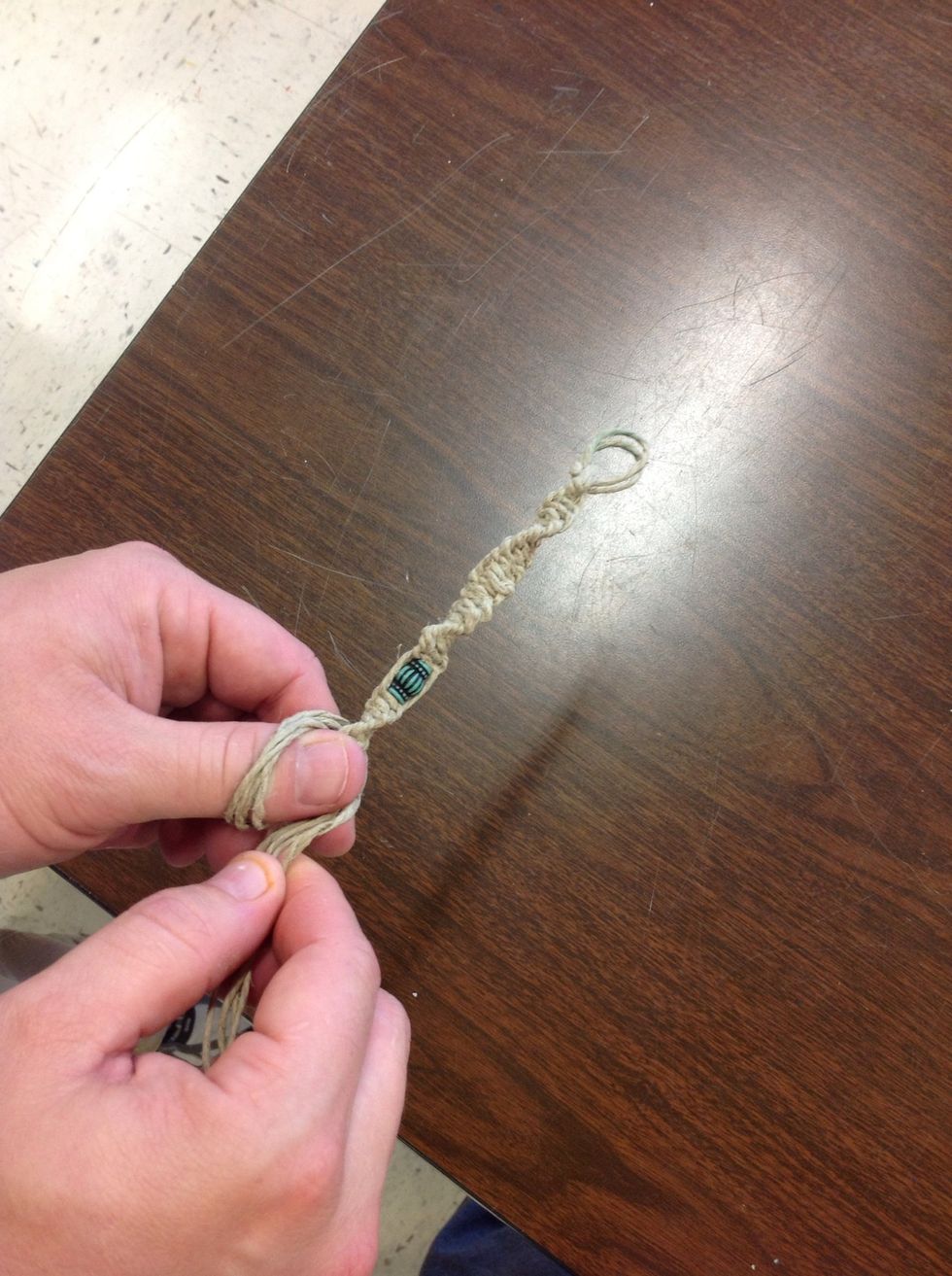 With all 4 cords tie a standard knot.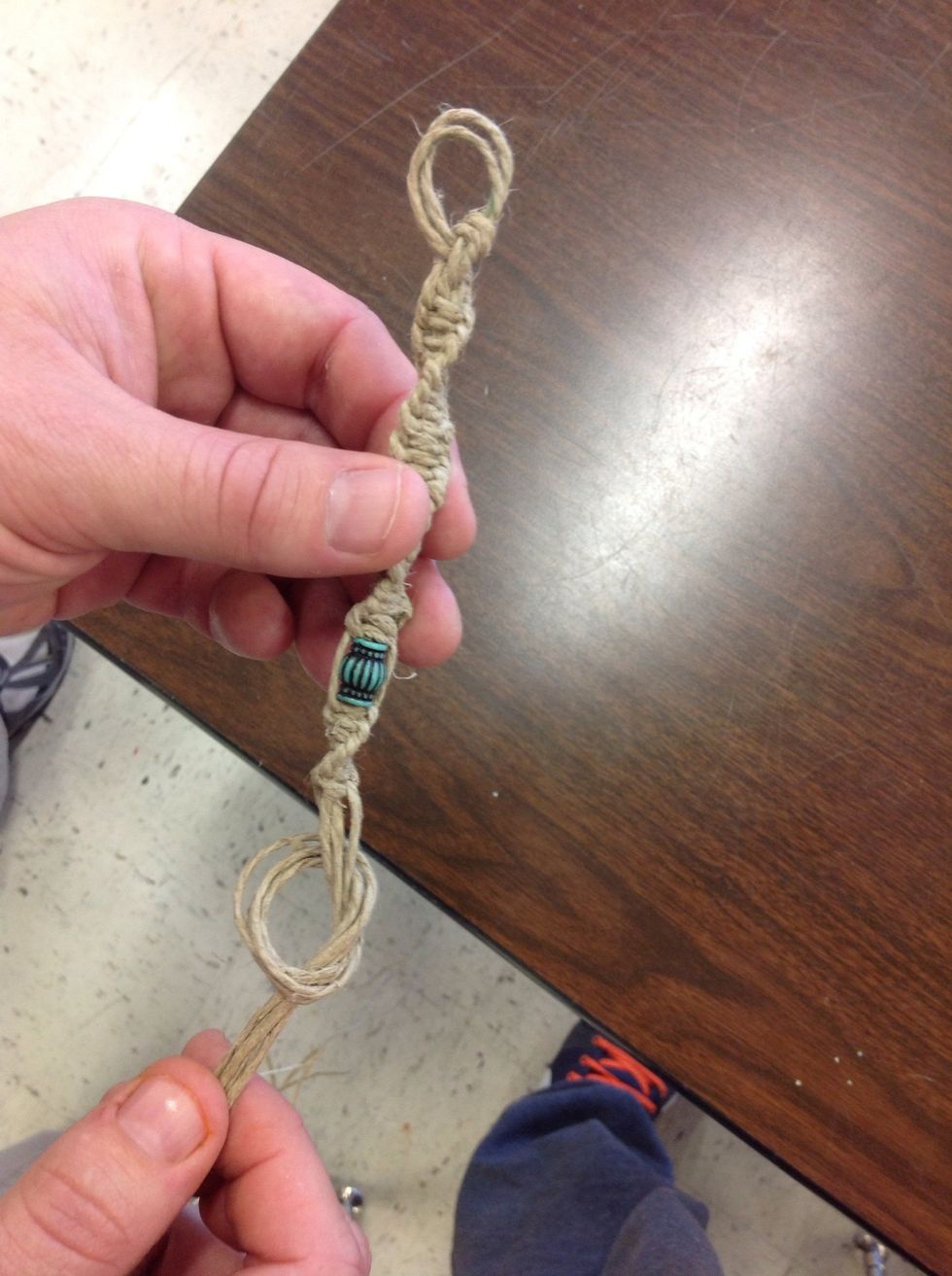 Make sure you push the knot all the way to your last weave and to make sure that it is tight. I often tie 2 knots here to make sure it stays in place.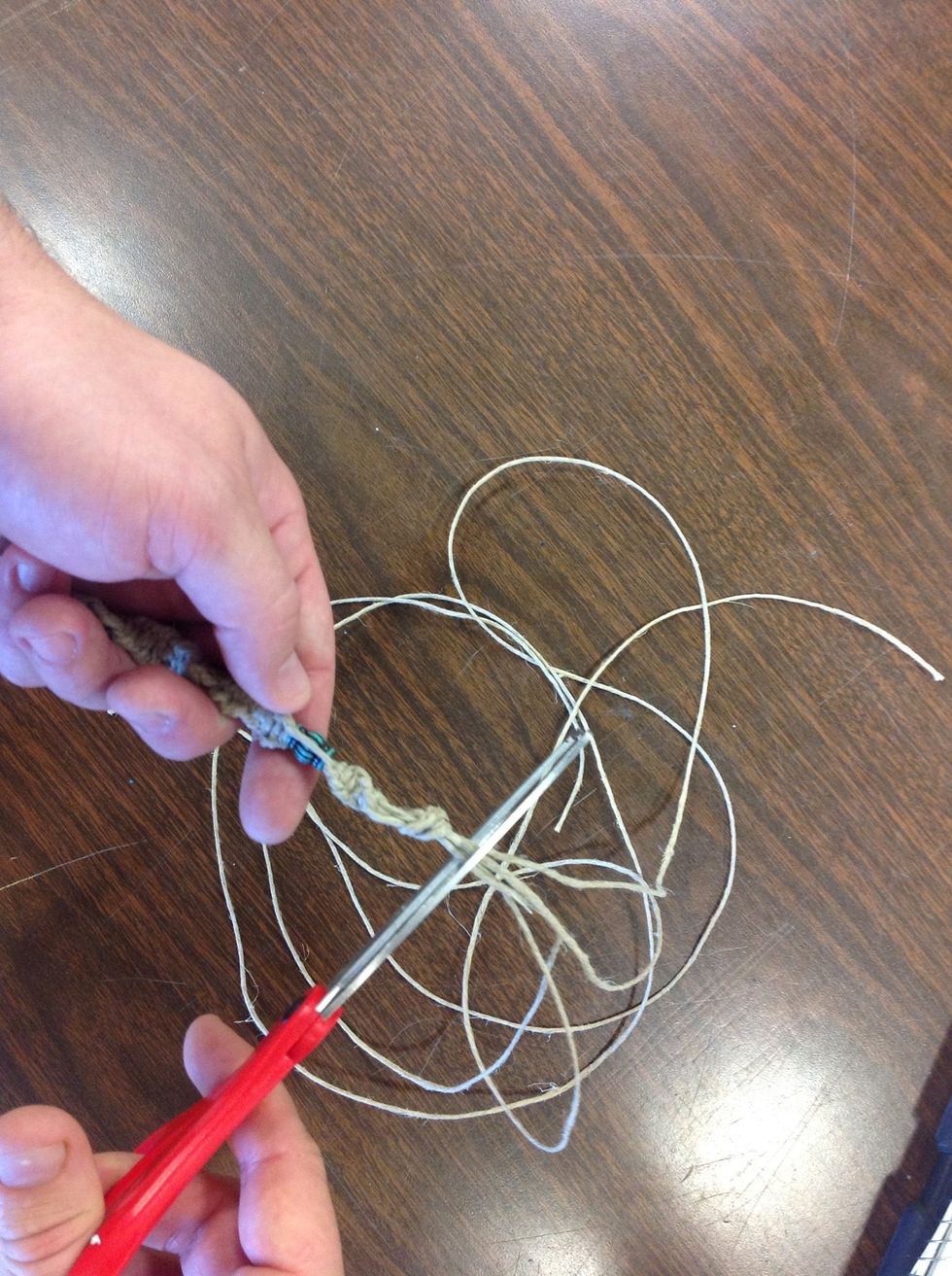 Once your knot(s) are tied, with scissors, cut the remaining hemp off. Make sure you do not cut right up to the knot, leaving a little hemp attached.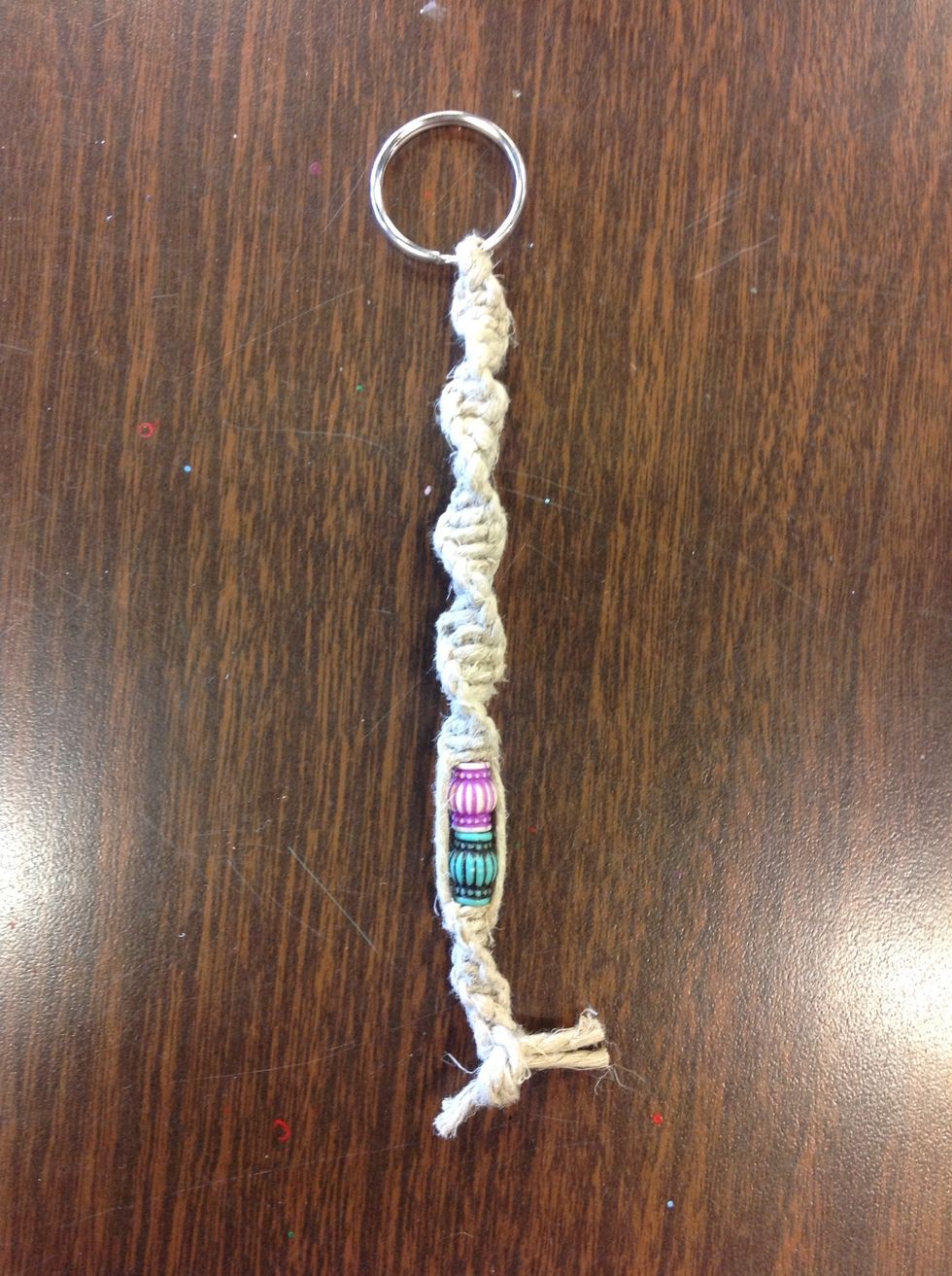 Last step is to enjoy your finished Hemp Spiral Knot jewelry!
Roll of hemp
Scissors
Tape
Beads (optional)