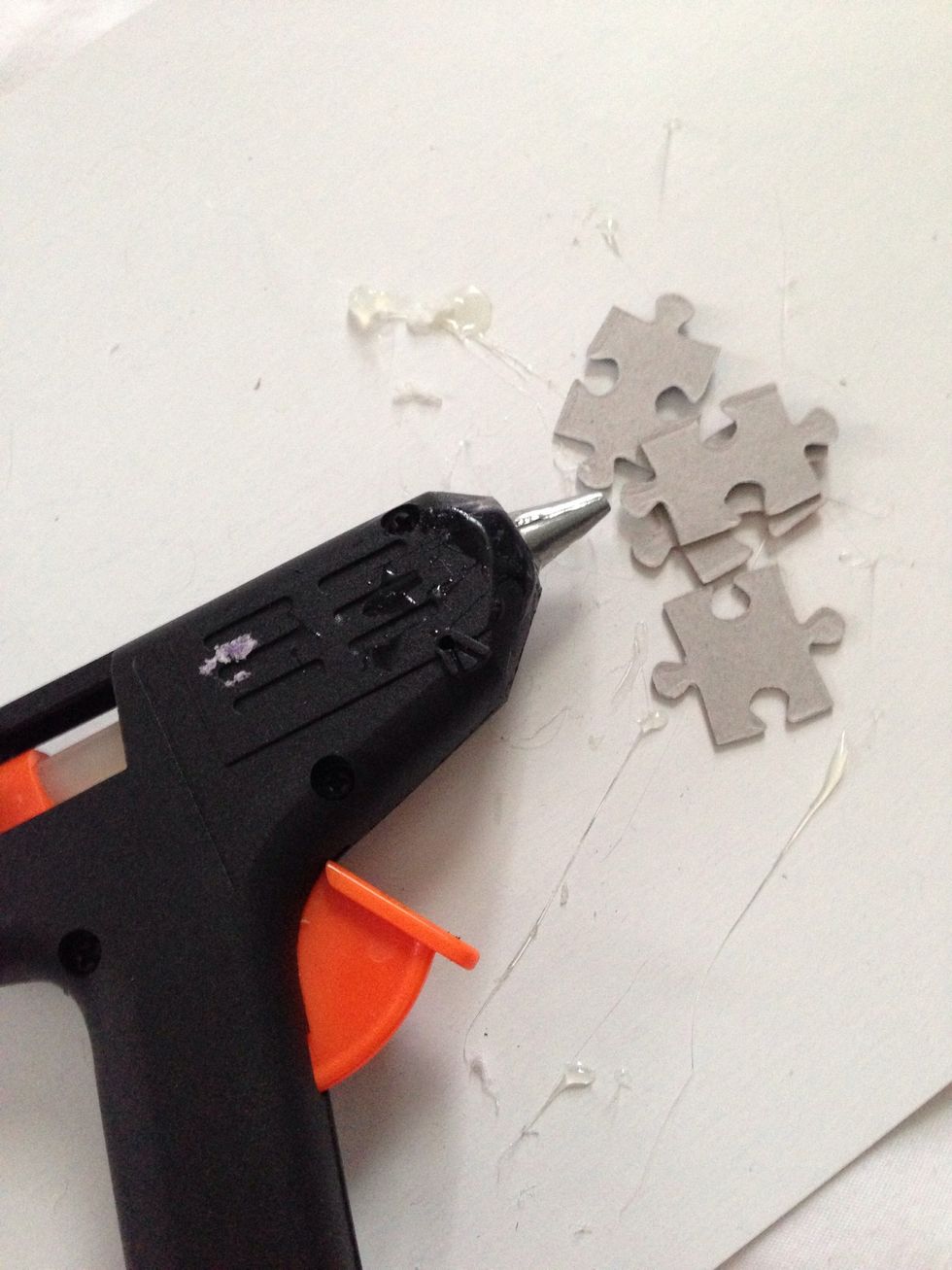 Start gluing your pieces together and remember to form the shape of your hear while gluing.
Once you have one layer of pieces go back and fill in gaps with additional pieces as well as adding an additional layer so that your heart is sturdy.
Once the heart is formed then spray with paint. I used white paint and because I bought cheap spray paint I needed 2 coats. Dry before adding a second coat. Add ribbon to back with a glue dot.
Puzzle pieces (I used a 100 piece set)
Glue gun
Glue dots (medium)
Ribbon (your color of choice)
Spray paint