How to create a healthy addiction to sugar (scrubs) 😇
It's easy to make this low-cost, spa-quality scrub that's gentle enough for every day. I love that after getting out of the shower I can pat dry and get dressed without needing additional moisturizer!
17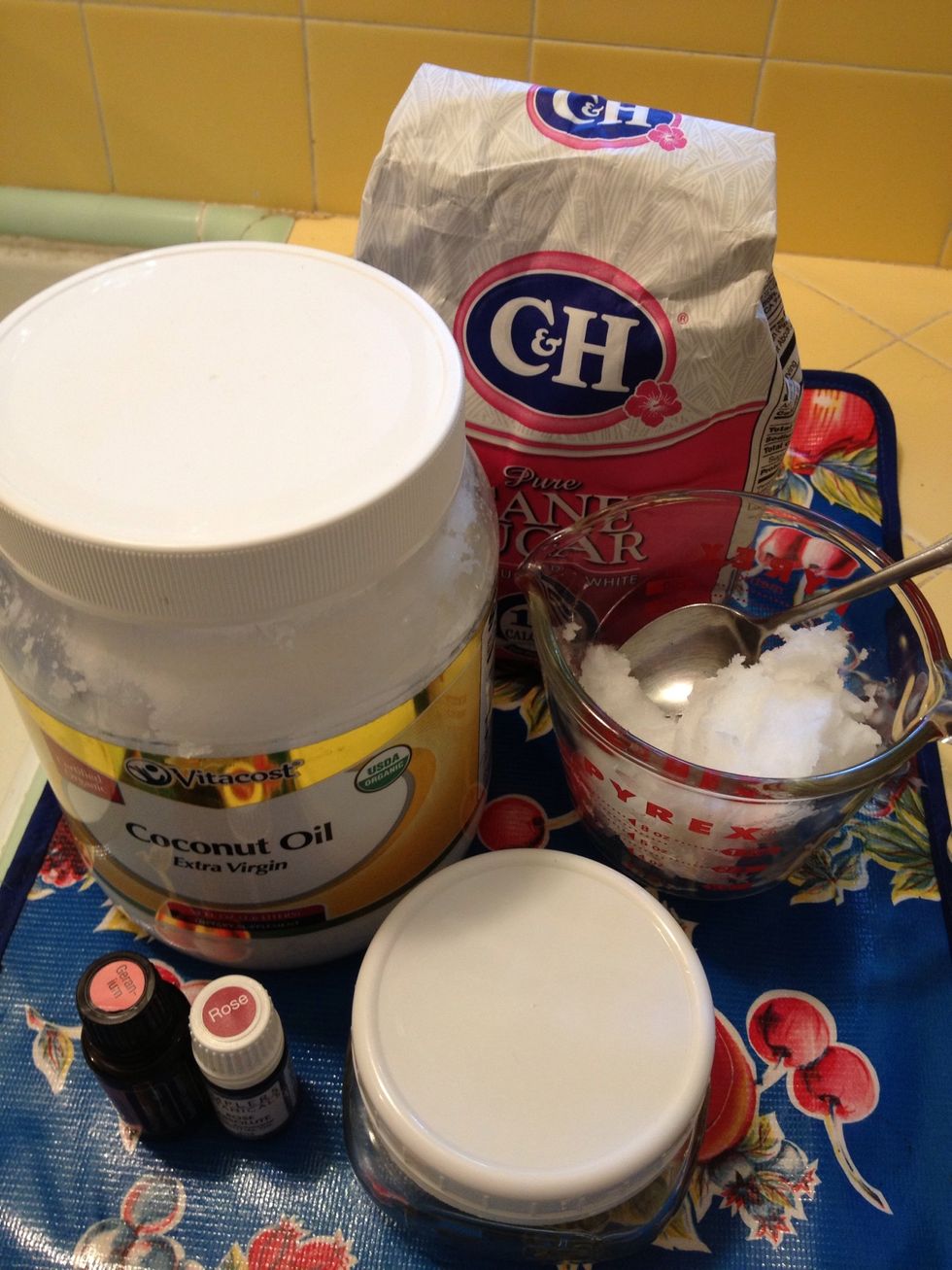 Gather your supplies. Check out Vitacost.com for bargain coconut oil.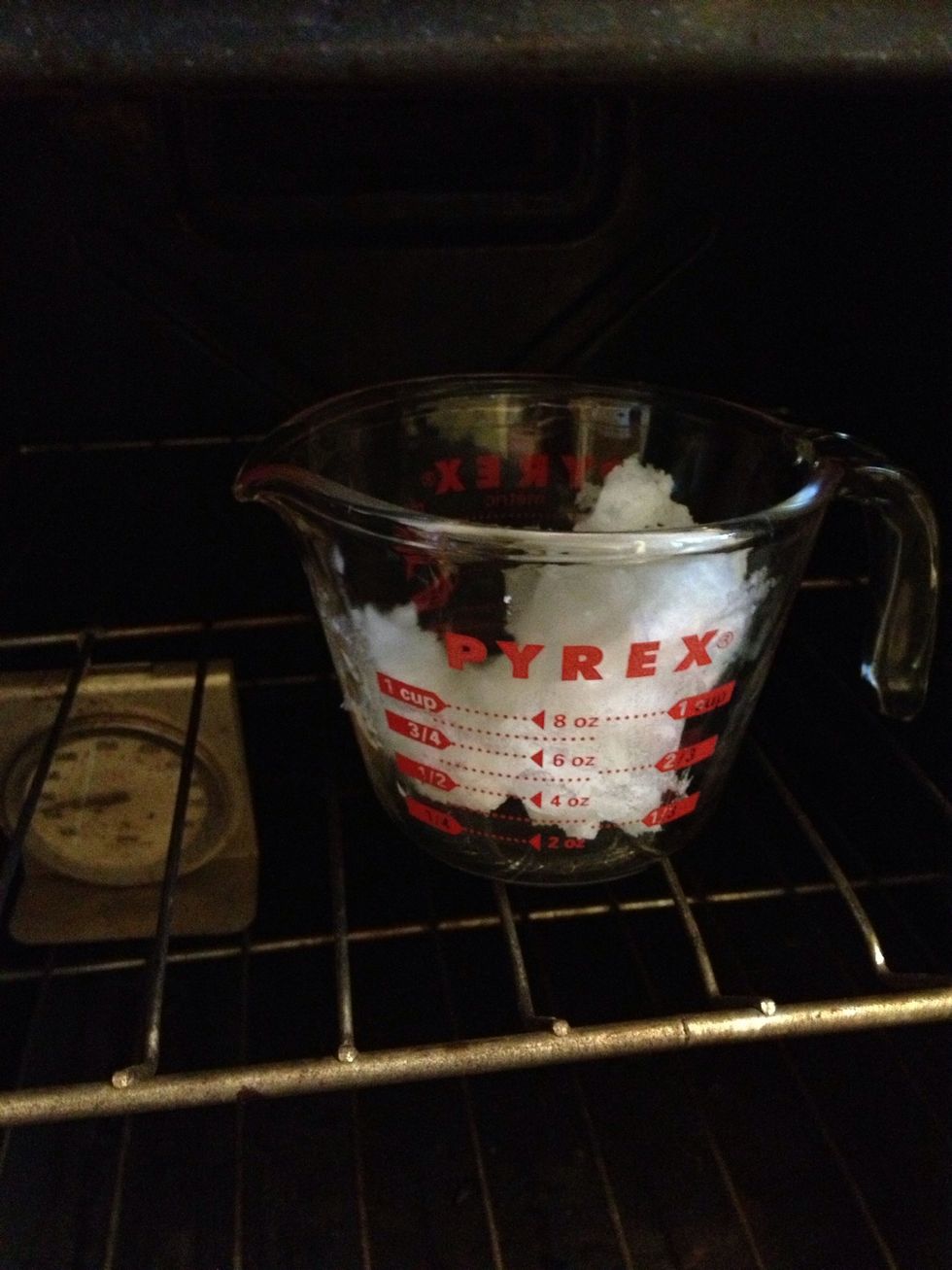 Melt roughly 1/3 cup of extra virgin coconut oil. I like to do this in a Pyrex container in an oven on warm or low. (PS--using virgin coconut oil works, but will make the tub more slippery.)
If you use a high-quality oil you can even use the scrub on your face! Coconut oil is good for many skin conditions, including acne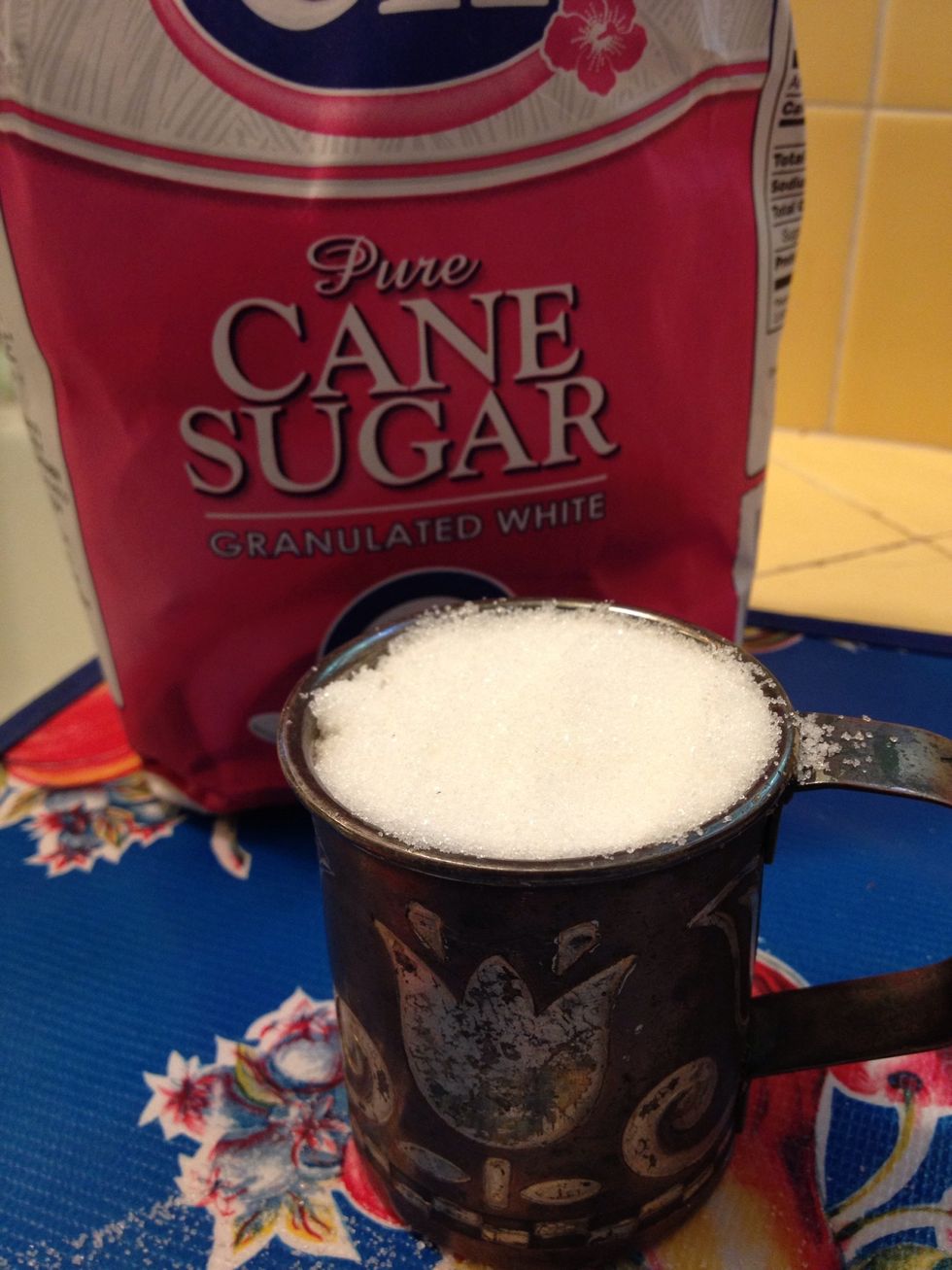 Measure 1/2 cup of sugar. White is prettier but organic works too. You could also use sea salt for this recipe, but it will be more drying on the skin than sugar which has natural enzyme exfoliants.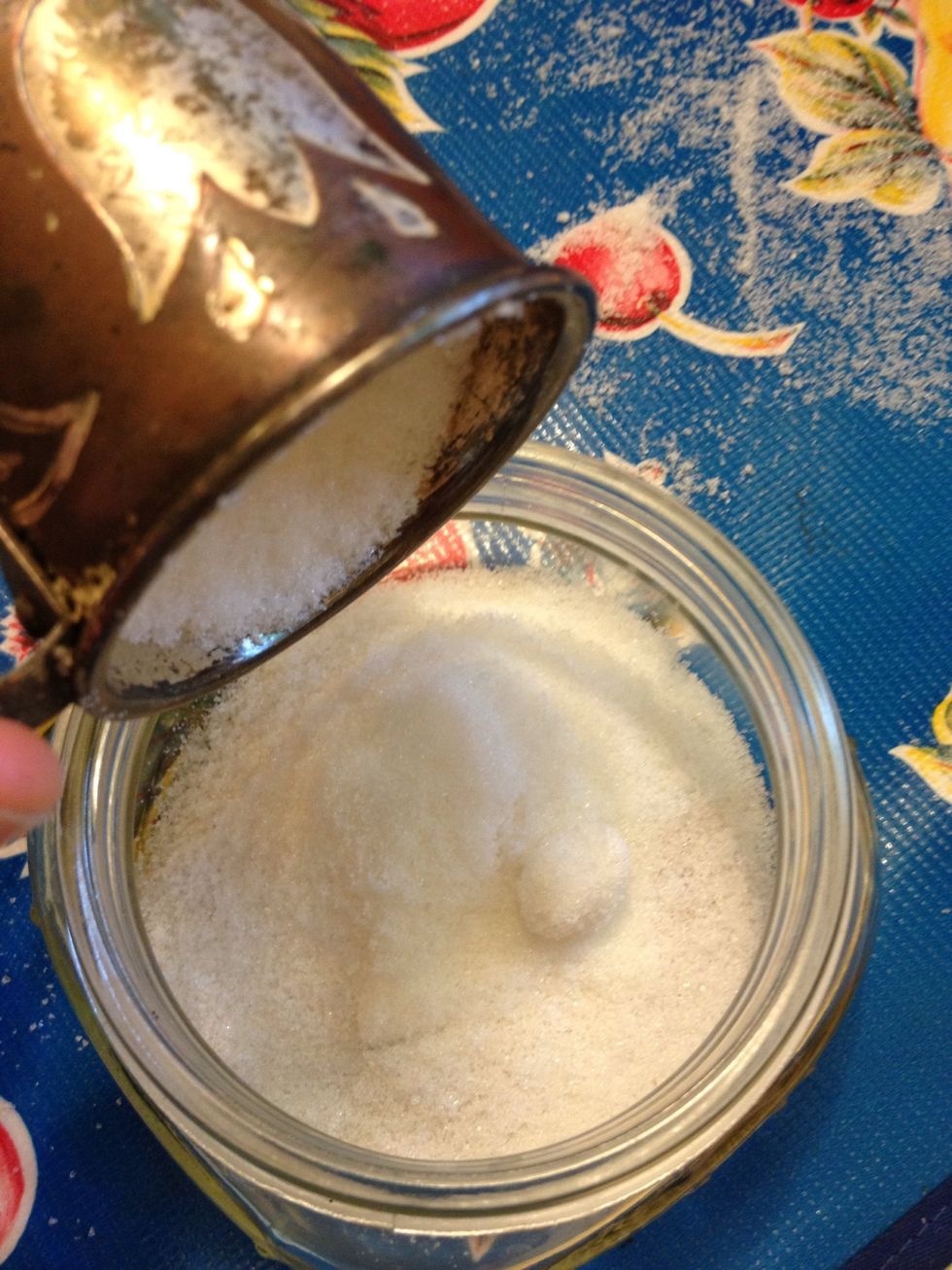 Add 1/2 cup sugar to your chosen 8 oz container.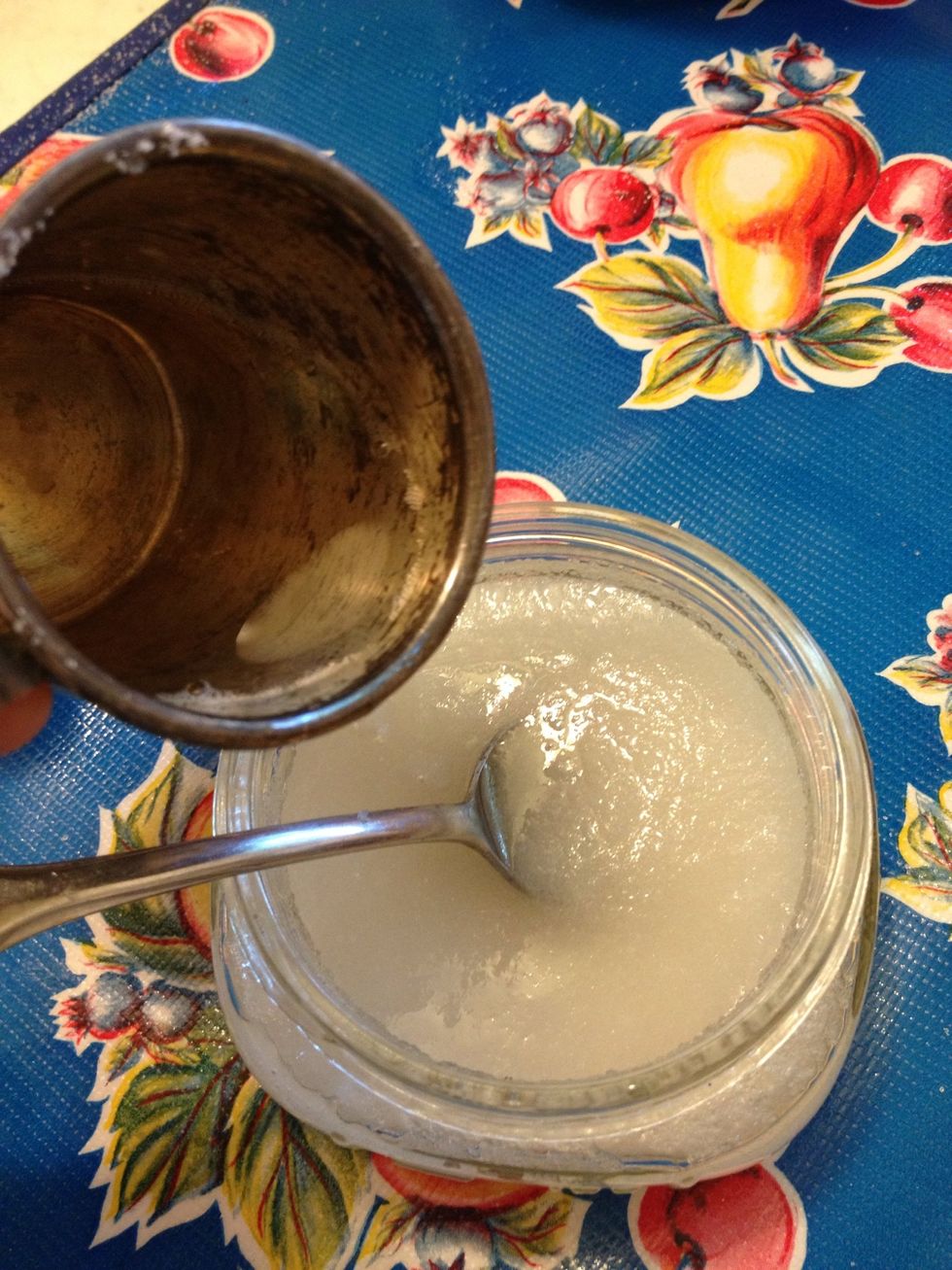 Add a little more than half of the 1/3 cup of melted oil, and stir until mixed.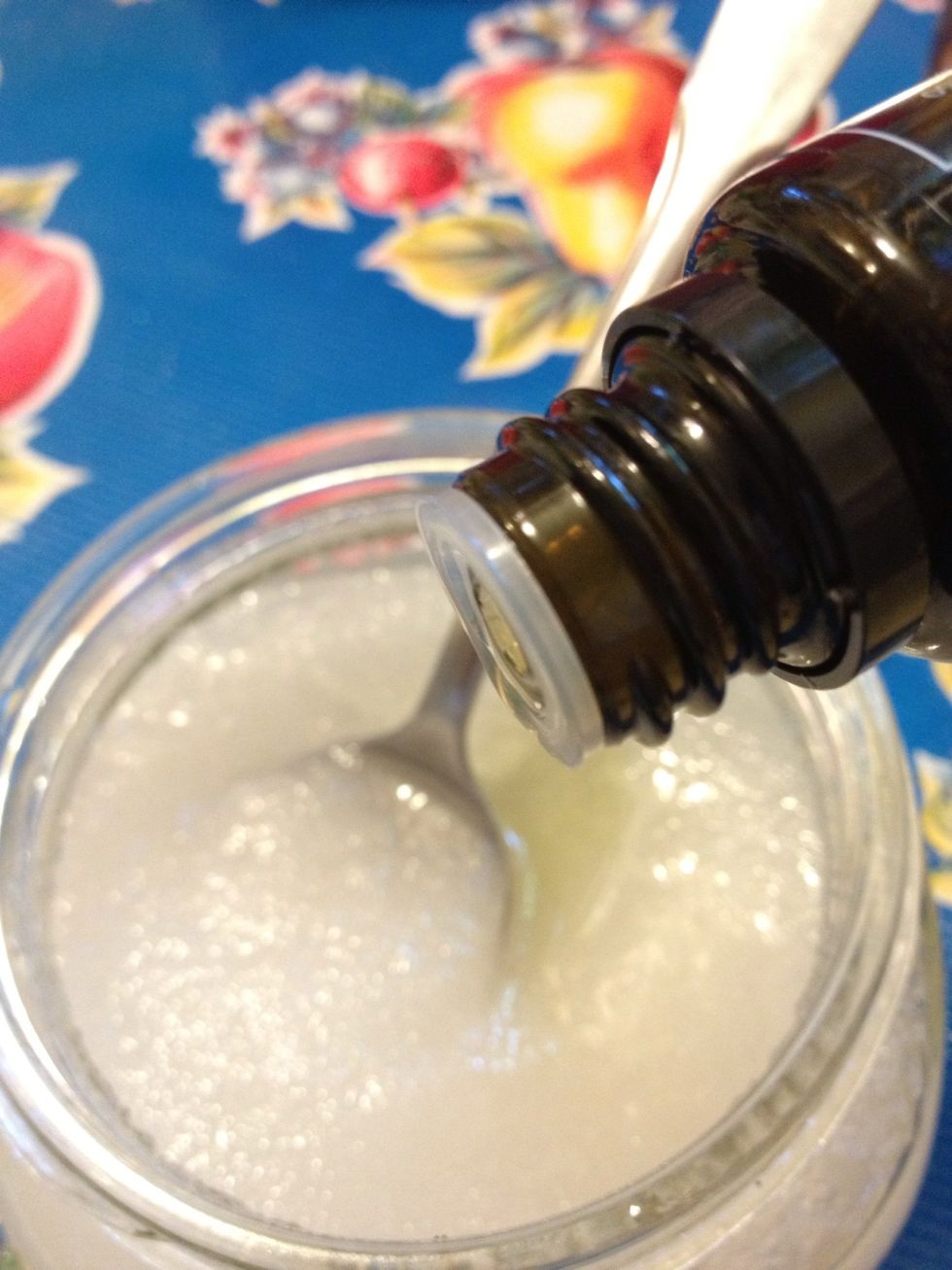 Add your essential oils now. Here I use doTerra geranium.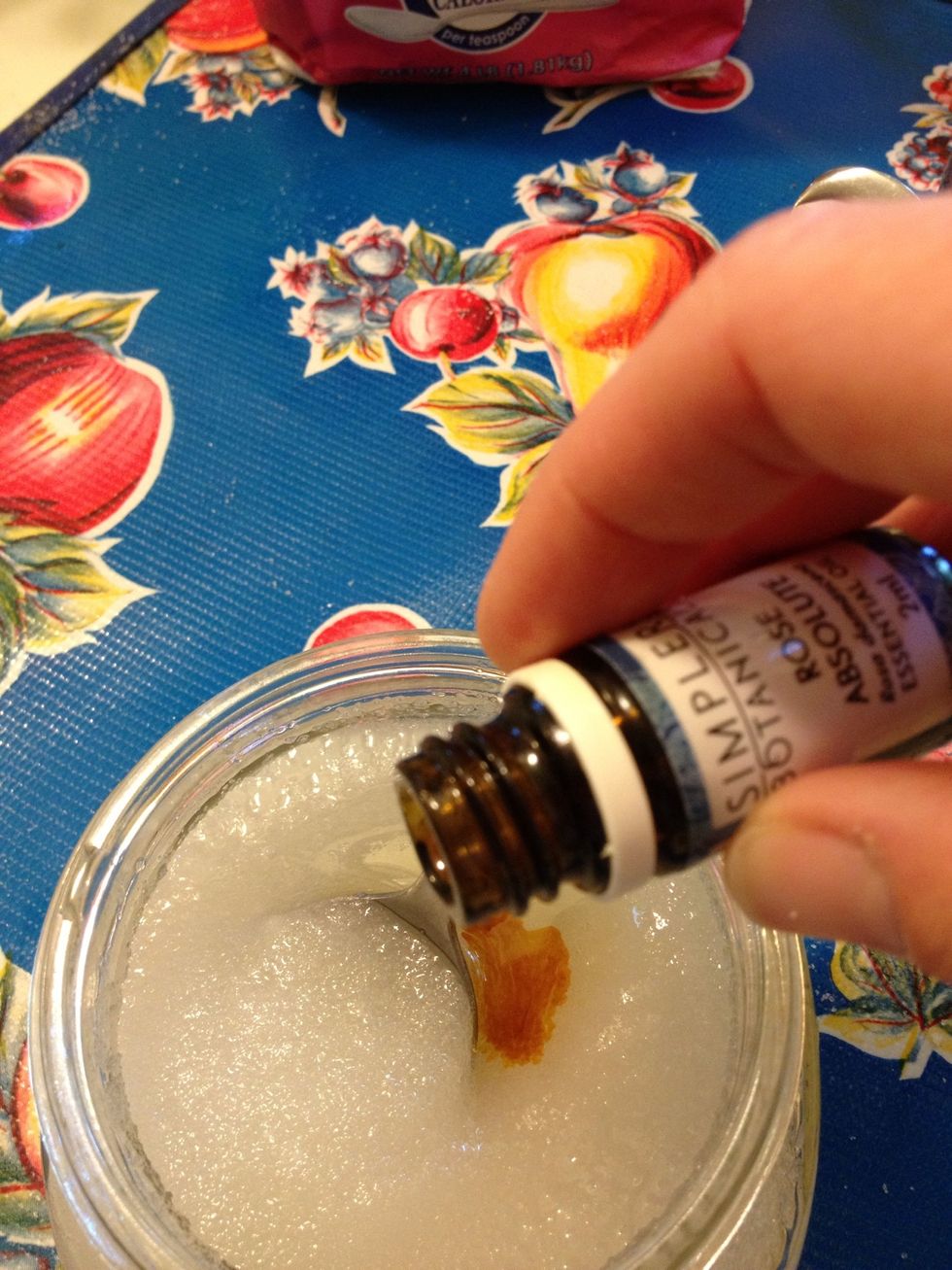 Adding rose oil.
You may choose to add fresh herbs now, like mint, lavender, dried flowers, ground vanilla/coffee beans, anything skin safe. [Some types can clog a drain (get a strainer) and make scrub go bad sooner.]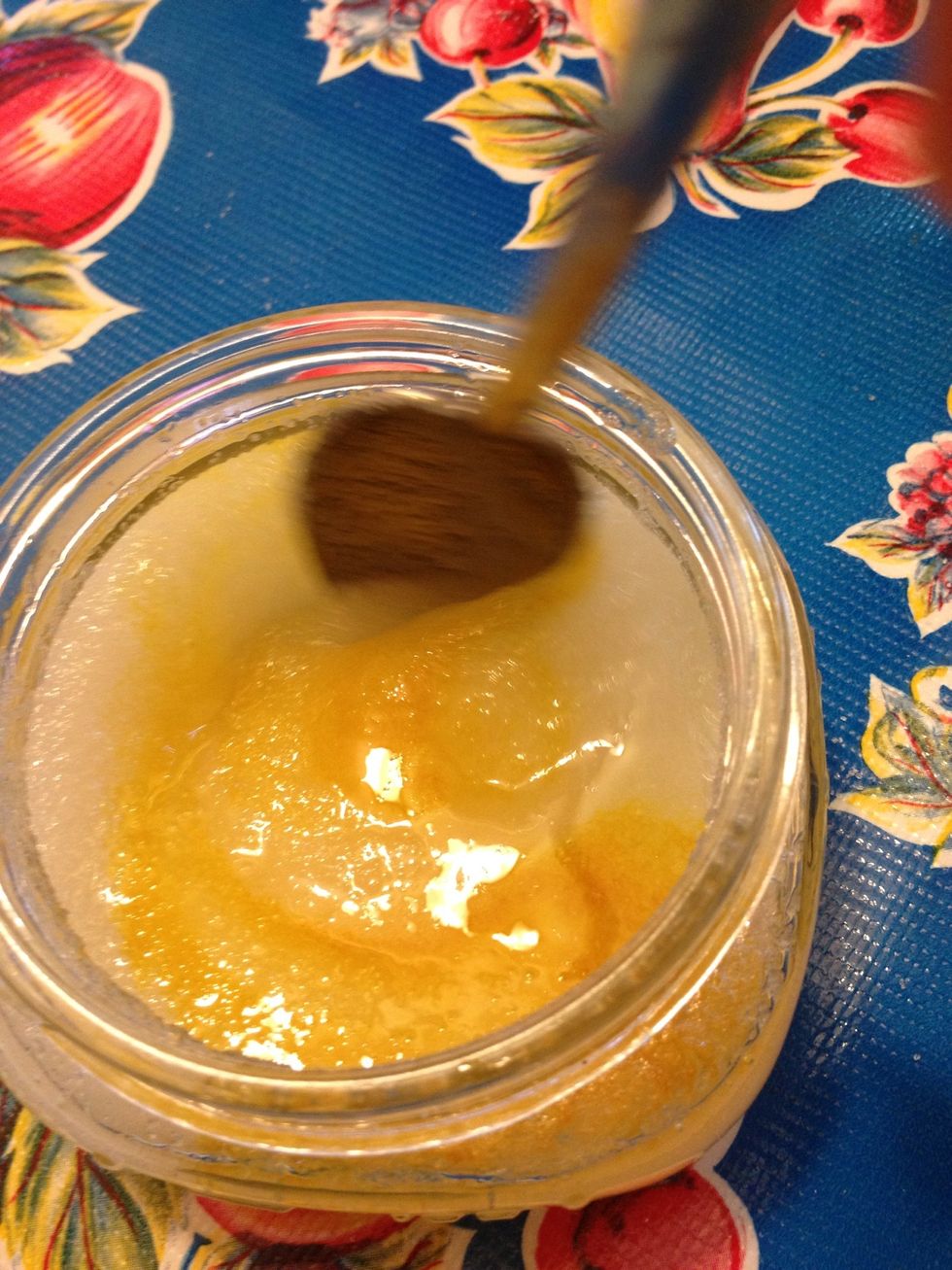 Stir it all up while the stirring is good...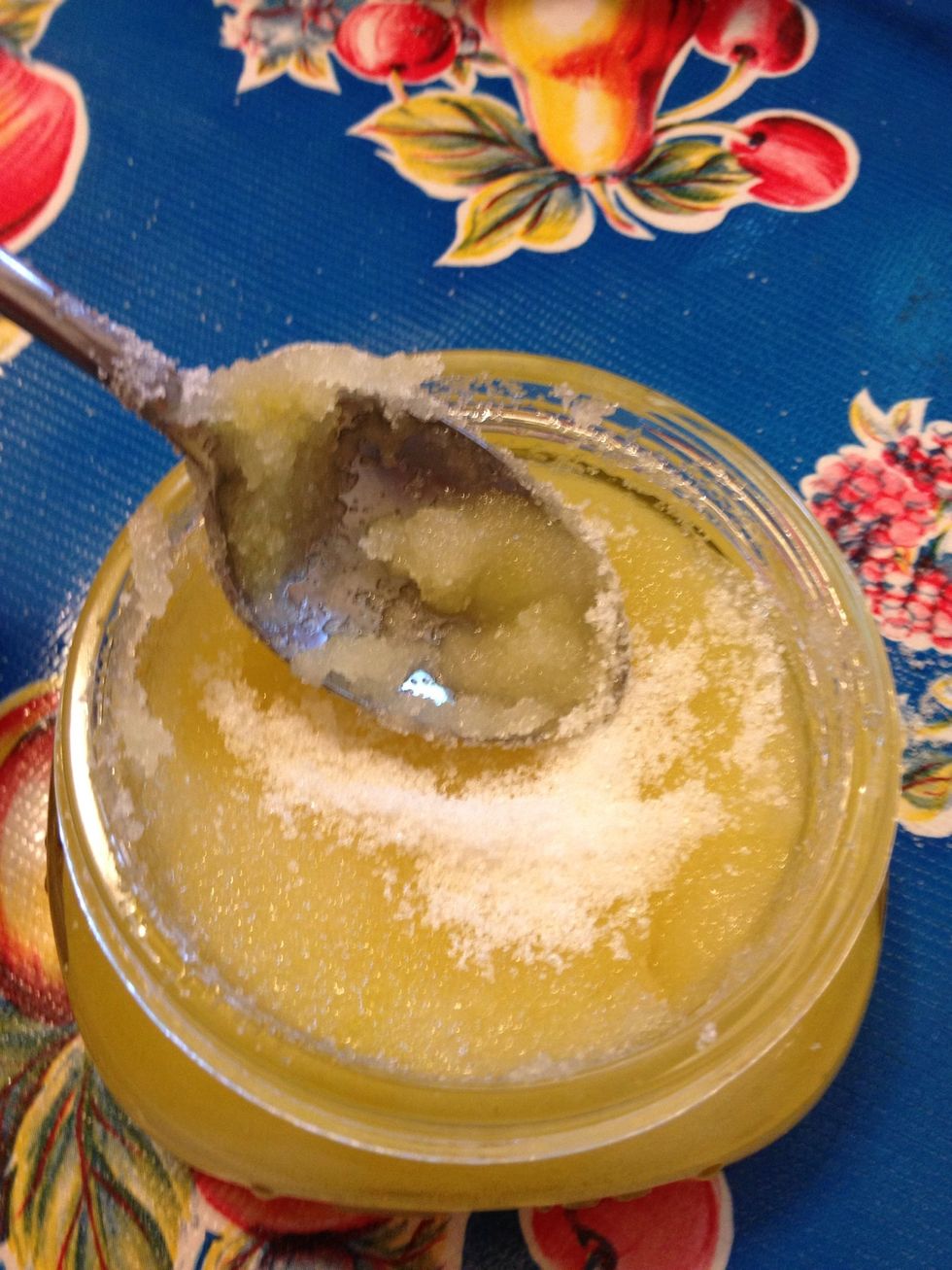 Add the rest of the 1/3 cup melted oil. Stir. Then begin to pack in the other 1/2 cup of sugar. You won't be able to stir up the whole thing now. Now, you are just adding from the top...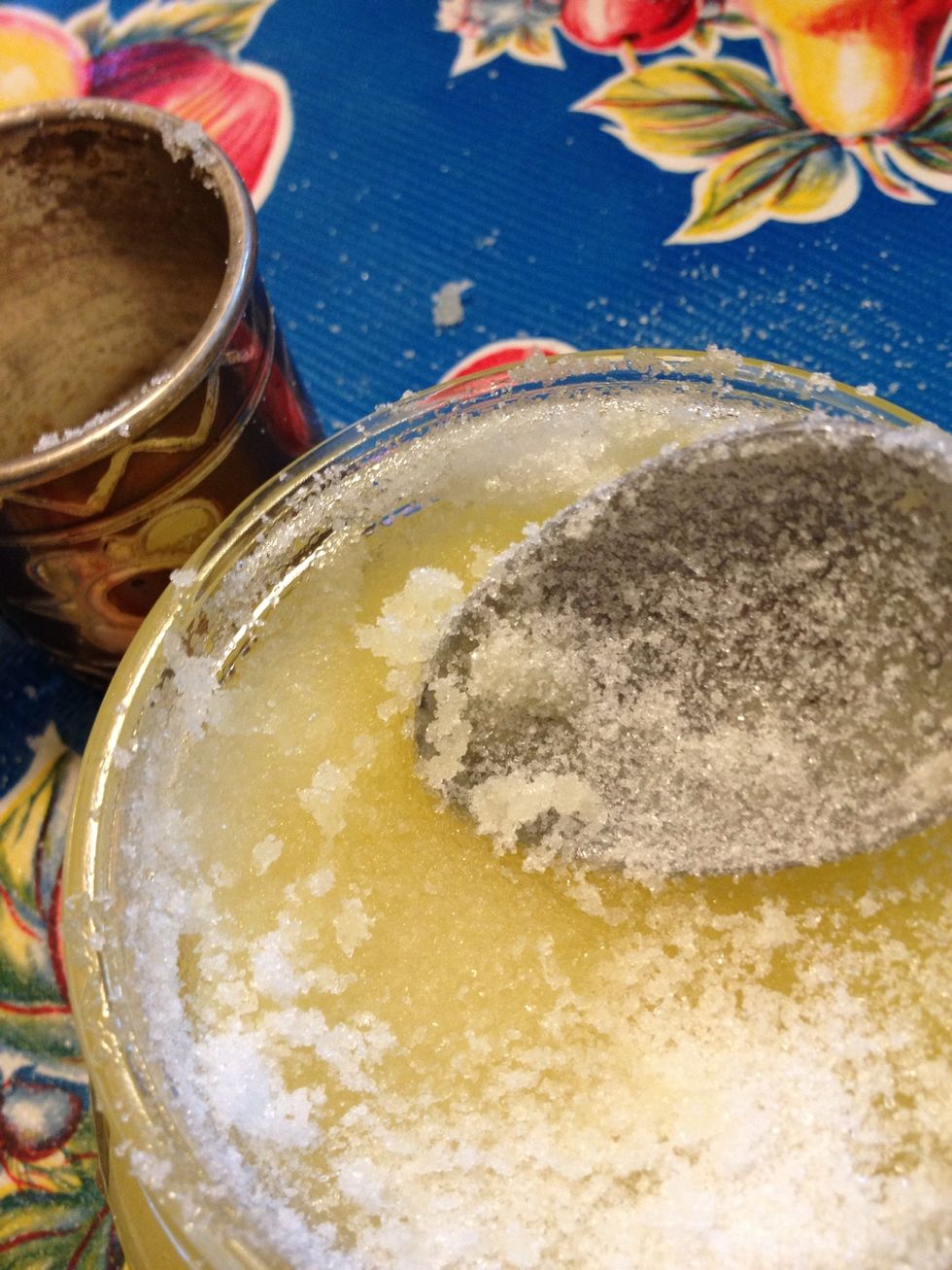 Keep adding sugar bit by bit and pressing it in so the oil absorbs it. You will probably stop adding before you go through the entire 1/2 cup, however.
This is what it looks like when you have the right consistency. A little crunchy. No thin layer of oil should appear when you stop. If it does, keep adding sugar.
And you're done! Ready for the shower. You can use it every day. It is not very abrasive. The sugar is more like a vehicle for the oil which makes skin glow! You can pat dry and skip lotion.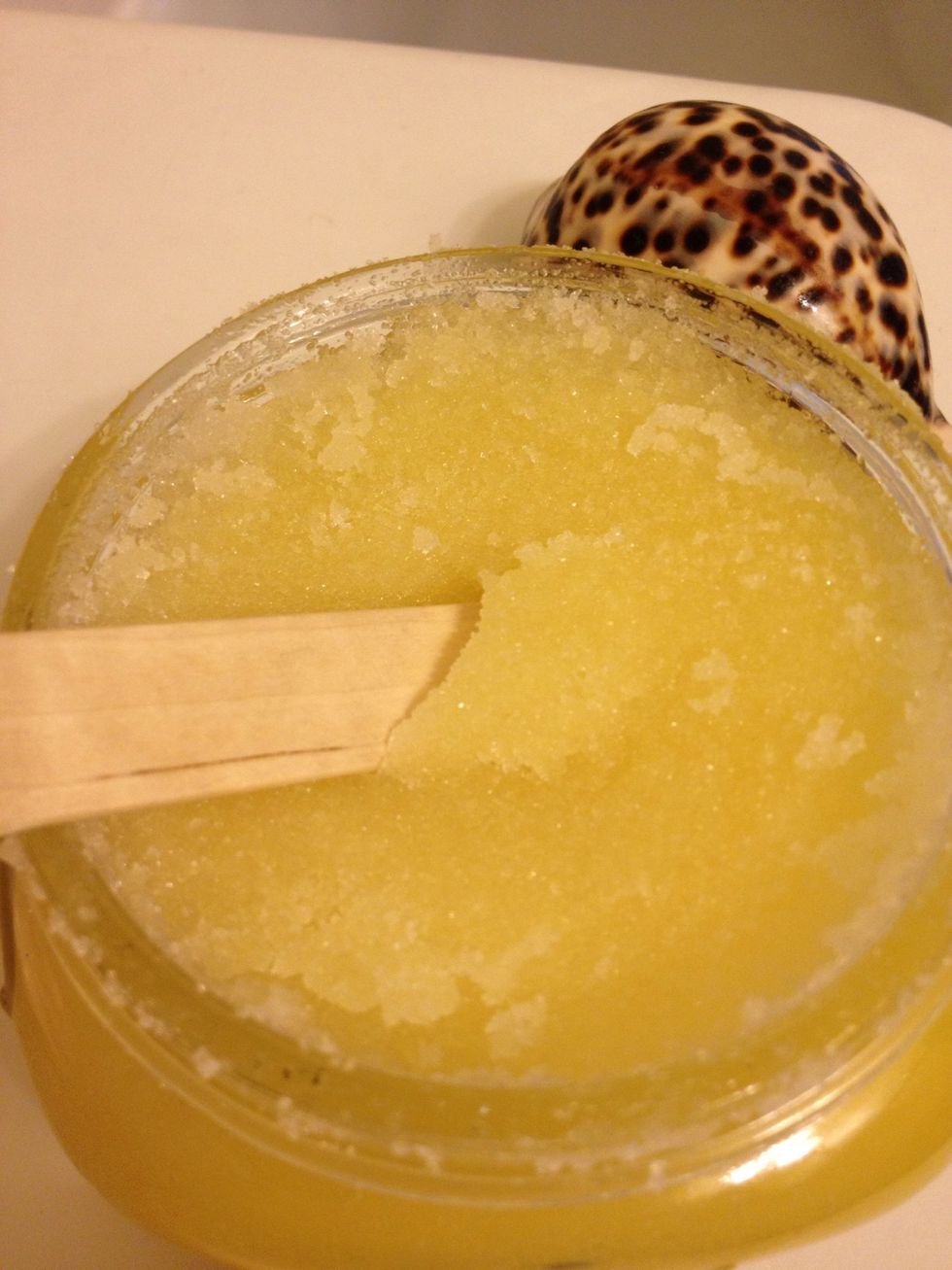 These make great gifts to share! My friends went nuts for it and now make their own in the containers their gifts came in. At Christmas I made mini ones and added crushed peppermint candies. So fun.
Tip #1 Try to avoid getting water into your scrub which will melt the sugar and make scrub runny. You can pour out any water that does get in and leave the lid off for it to air dry.
Tip#2 Using a Popsicle stick can help keep water out and help you break up the scrub if it feels too hard to get out with just your fingers.
Tip#3 Use a scrub made with fresh herbs or other fresh ingredients in 3-4 weeks. Coconut oil can go bad after a time too, so consider this scrub as having a shelf life.
Tip#4 Ants may like this. If you have ants, try using sea salt instead of sugar ;)
My top faves: 1. Fresh mint & fresh lime rind pieces 2. Part of a whole vanilla bean, cut it up with scissors to add 3. Dried, pressed bougainvillea flower pieces just for pretty 4. Bergamot oil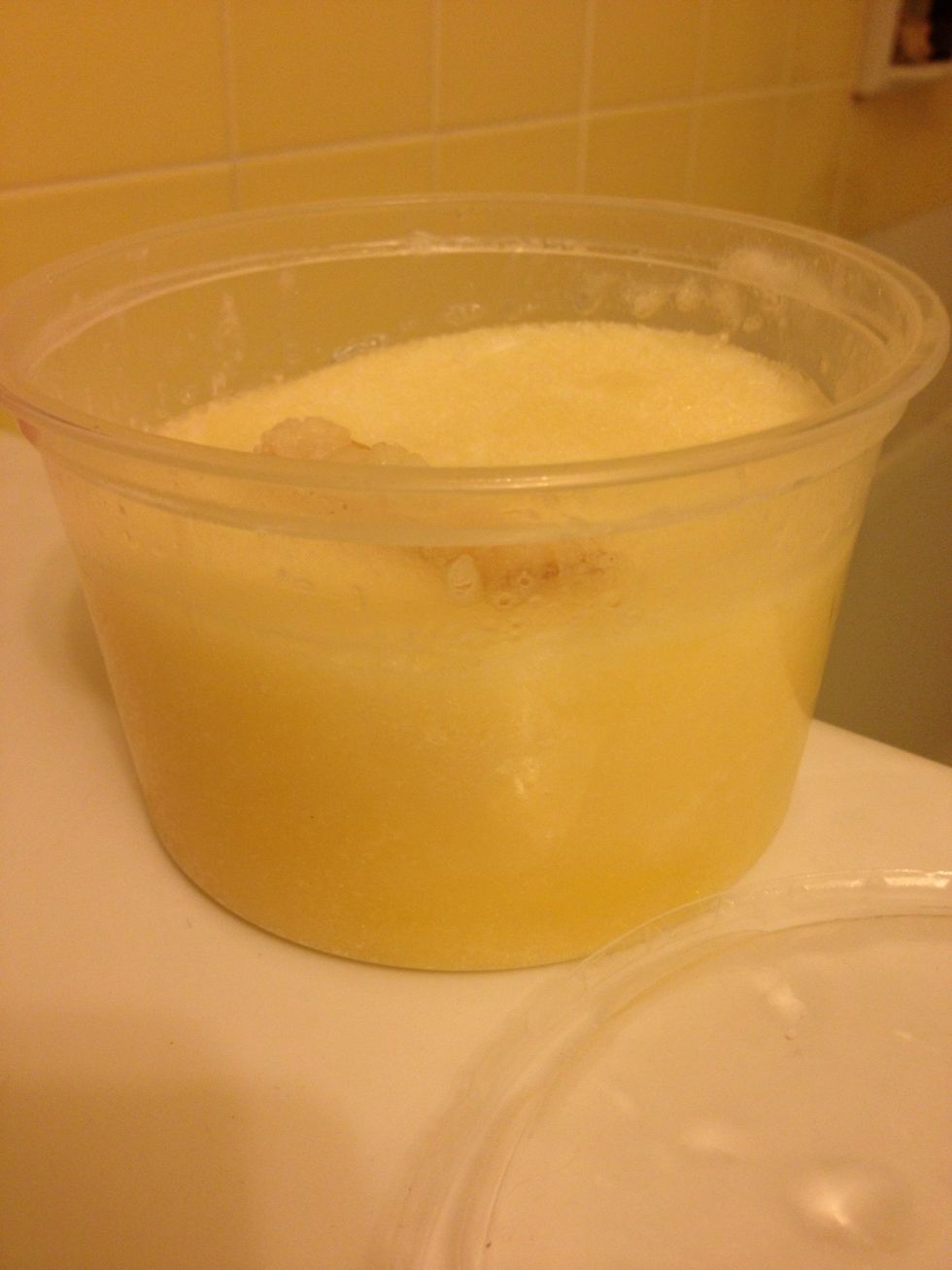 I made myself a double batch in a plastic food container after writing this guide using the "pretty" jar. My skin is so extra soft! It is the only thing that erases dry spots on my arms completely.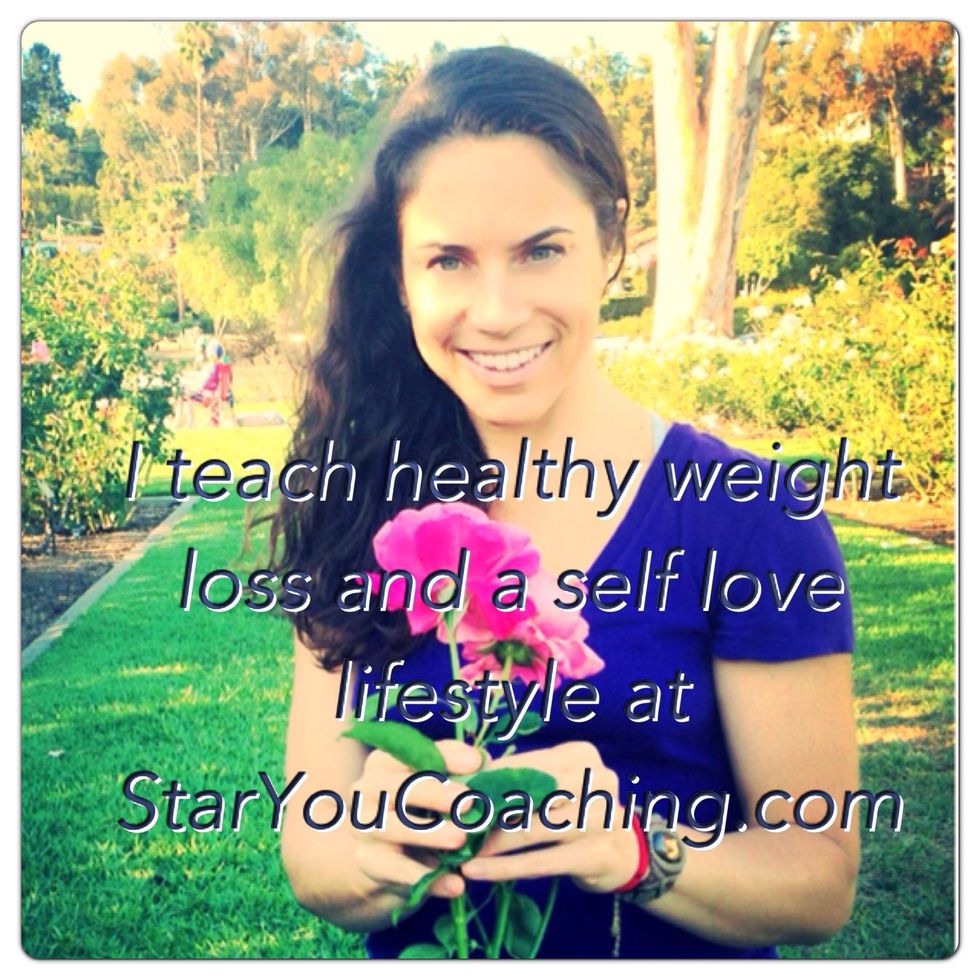 You can request a one-one Love-Your-Body Strategy Session with me over the phone at StarYouCoaching.com ✨💕✨.
1/3c Extra Virgin Coconut Oil (Virgin=slippier tub)
1.0c Sugar (white is prettier, organic works too)
Essential Oils / fresh herbs
Pyrex container for melting
8.0oz Clean container for scrub
A spoon or two
Nicole Fuller
I am a certified personal trainer and holistic health coach teaching healthy weight loss and lifestyle as my passion at StarYouCoaching.com
Santa Barbara, California