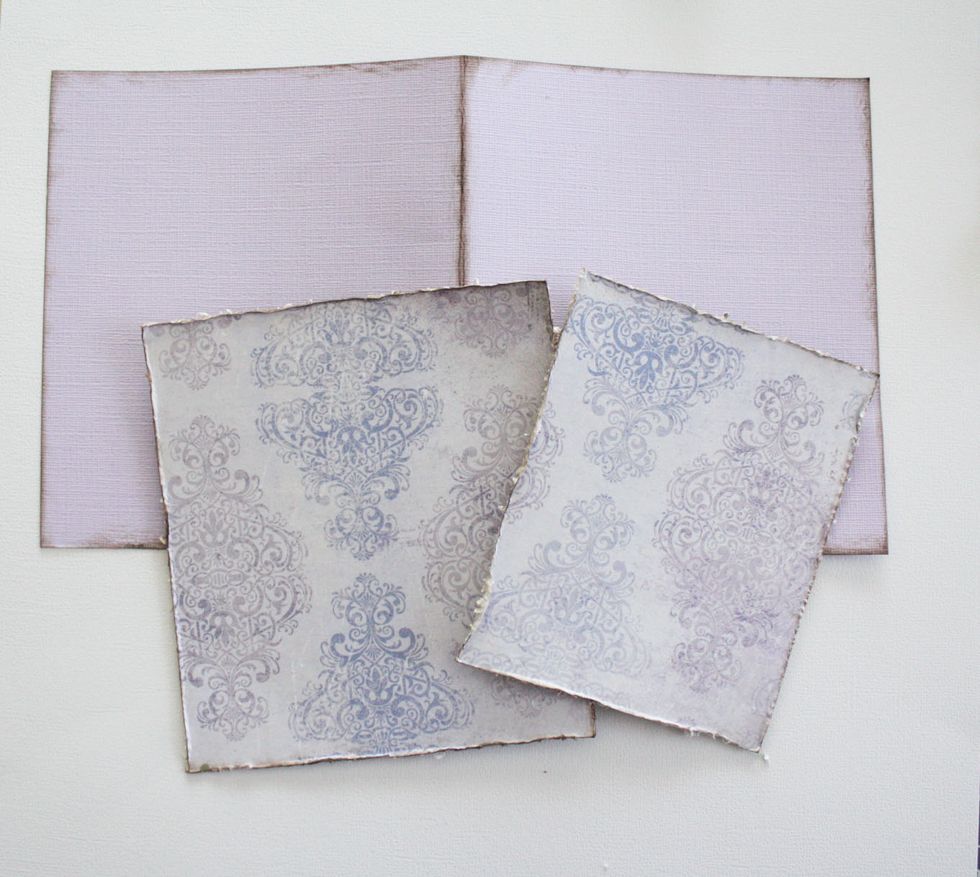 Begin to build your card. Cut a 10"x5.25 piece of cardstock. From pattern paper cut 4.75" x 5.25" and 3.75"x 4.5". Distress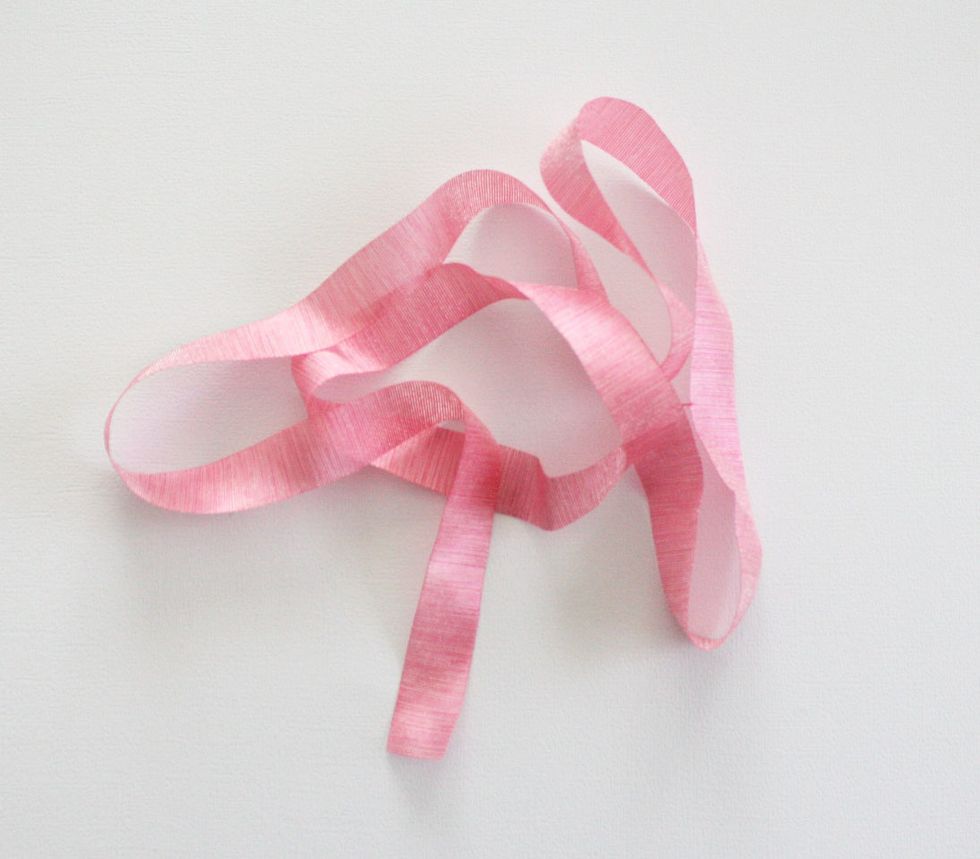 Here is some trim that came in the April Main Kit.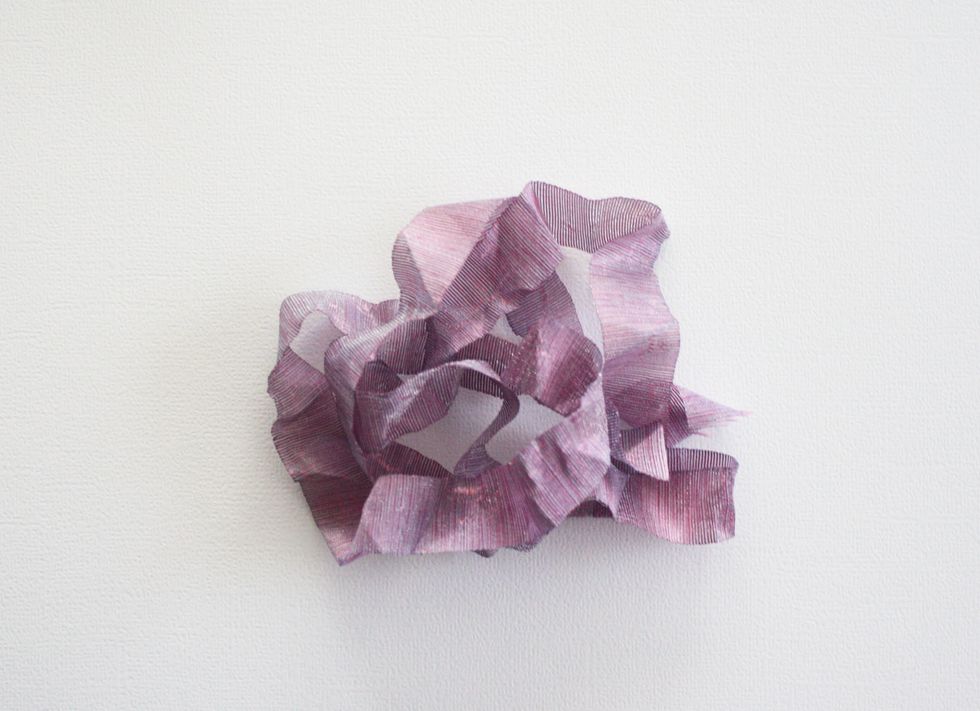 Dye with Blue Mist to better match the card. Crinkle and let dry
Spray a 4"doily with lavender and blue mist. Let dry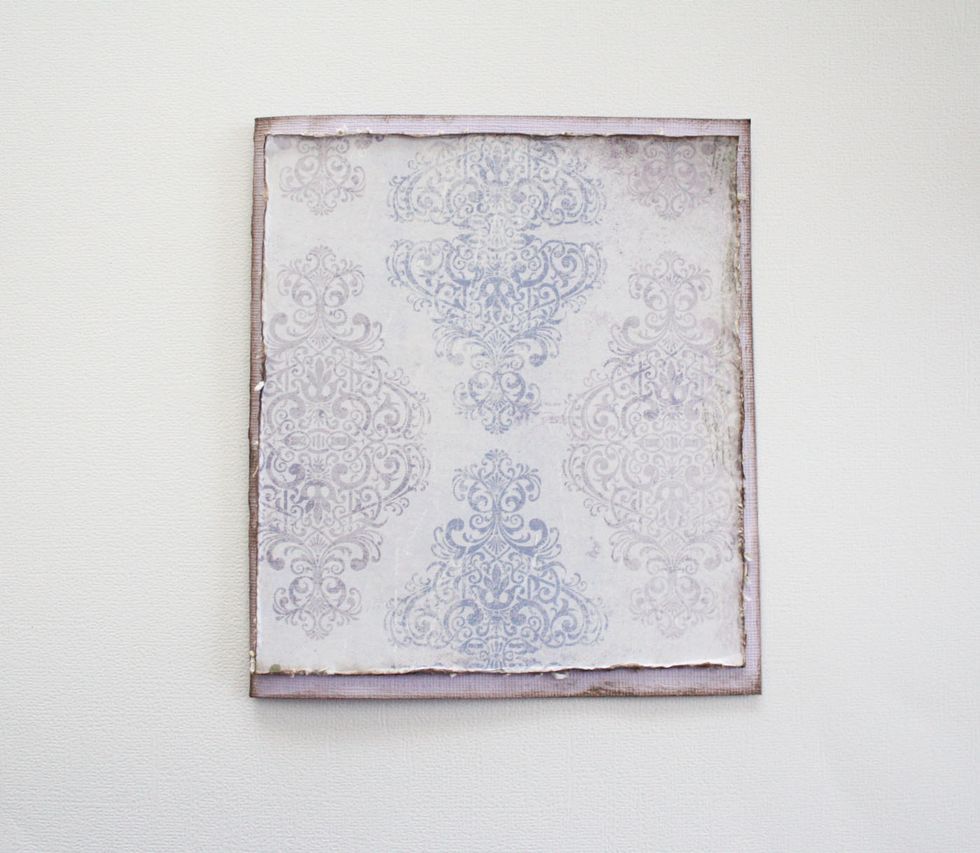 Begin layering your papers. First the 4.75"x5.25" in on top of the folded cardstock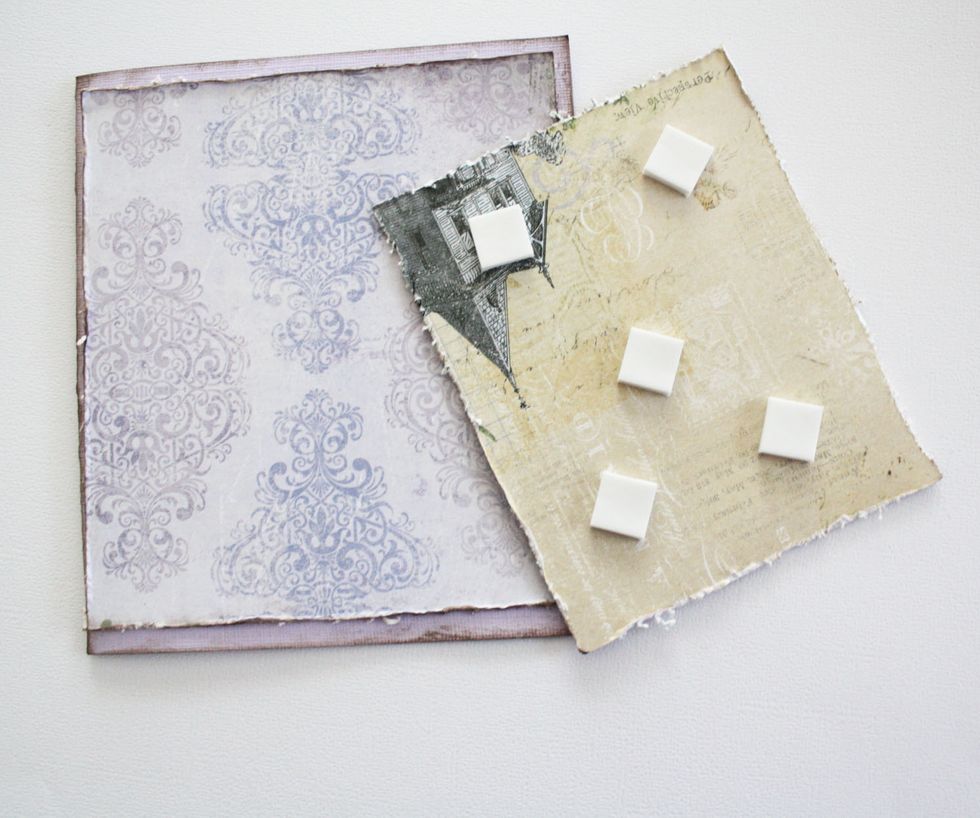 Next layer the 3.75"x4.5" piece on top with foam dots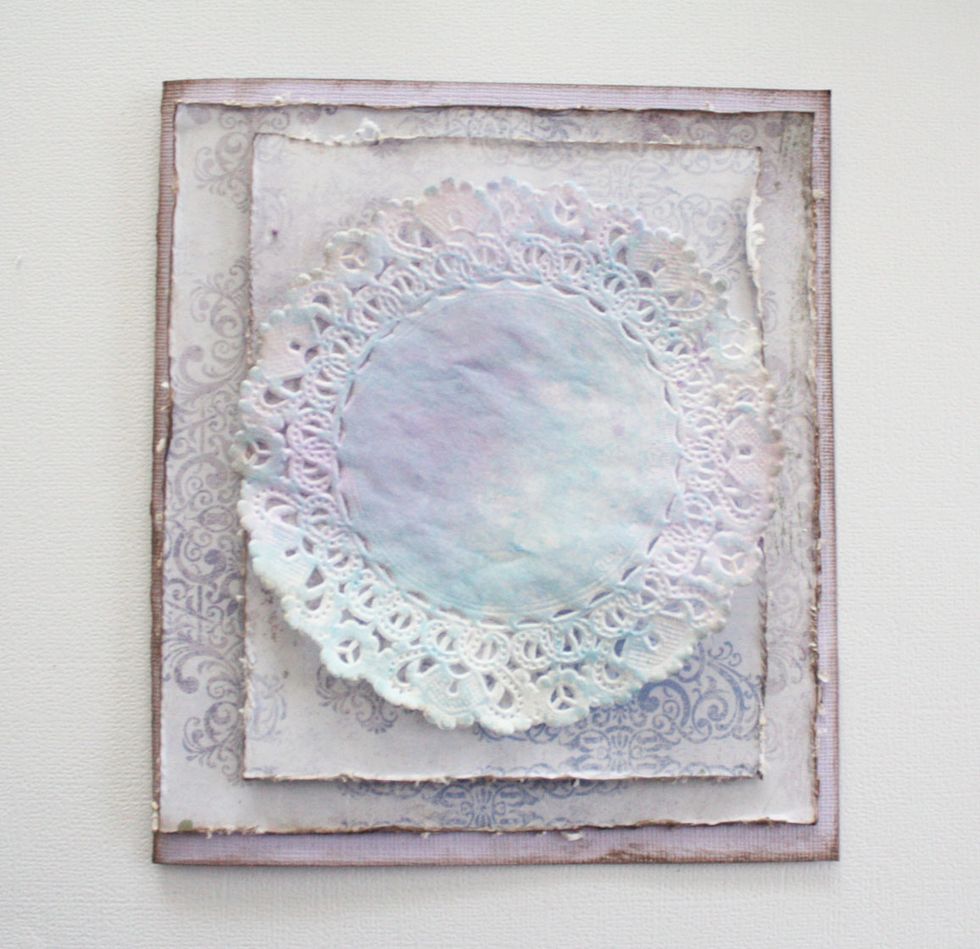 Adhere the doily to top.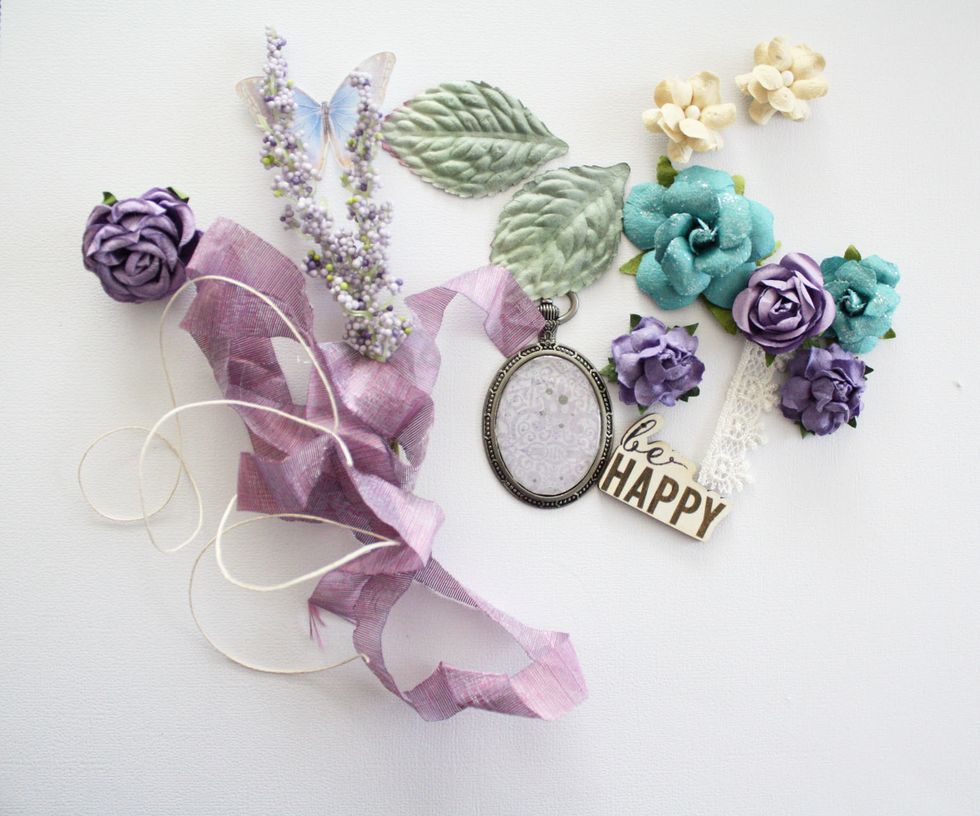 Gather all your yummy embellies.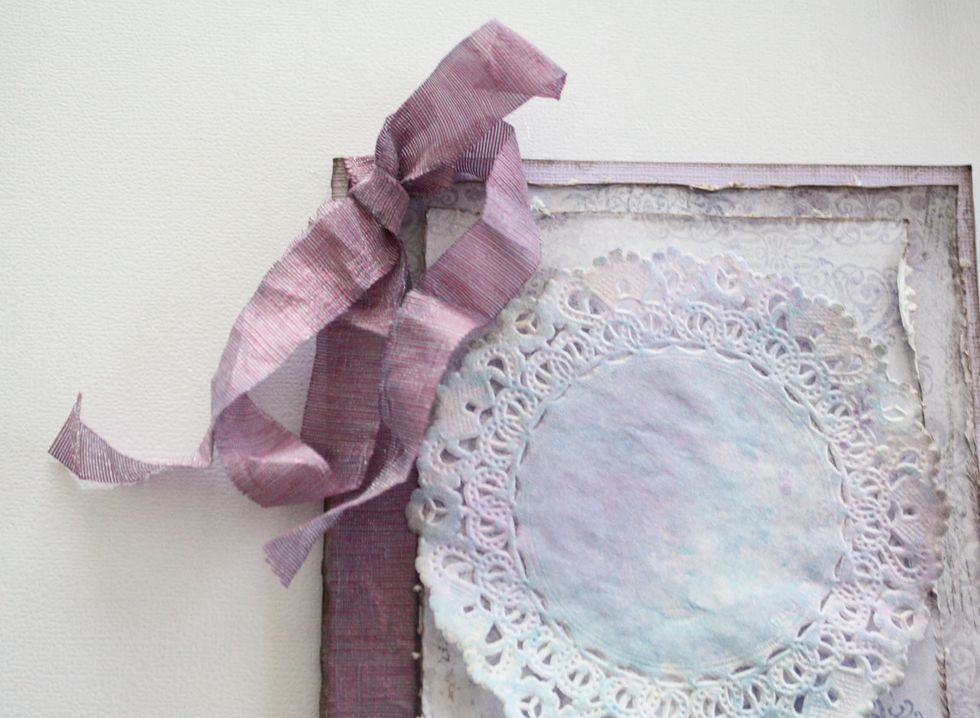 Tie the ribbon to the card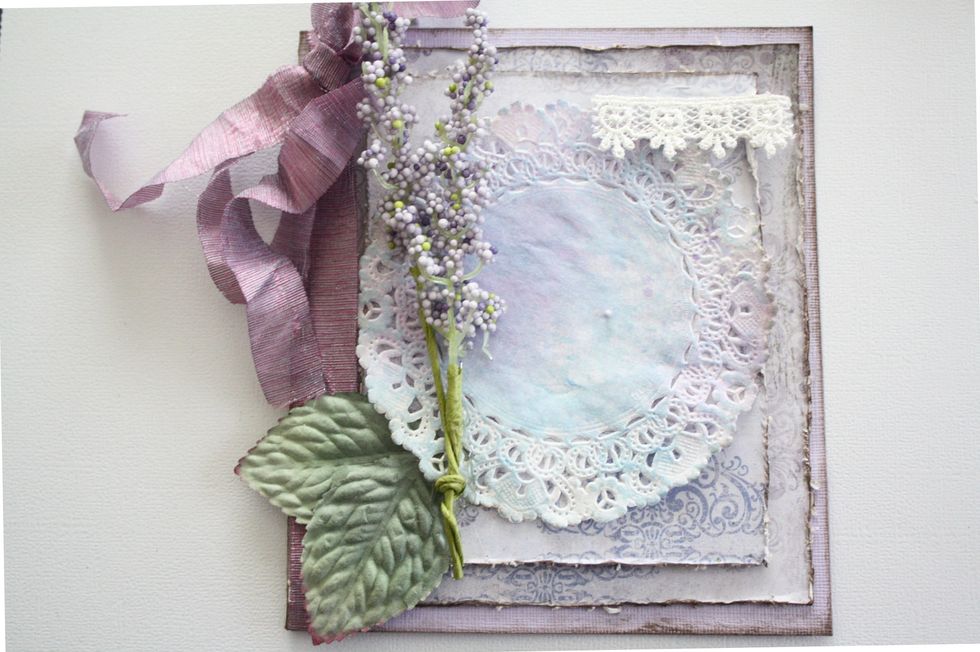 Begin layering your embellishments. Be sure to tuck the embellishments between layers.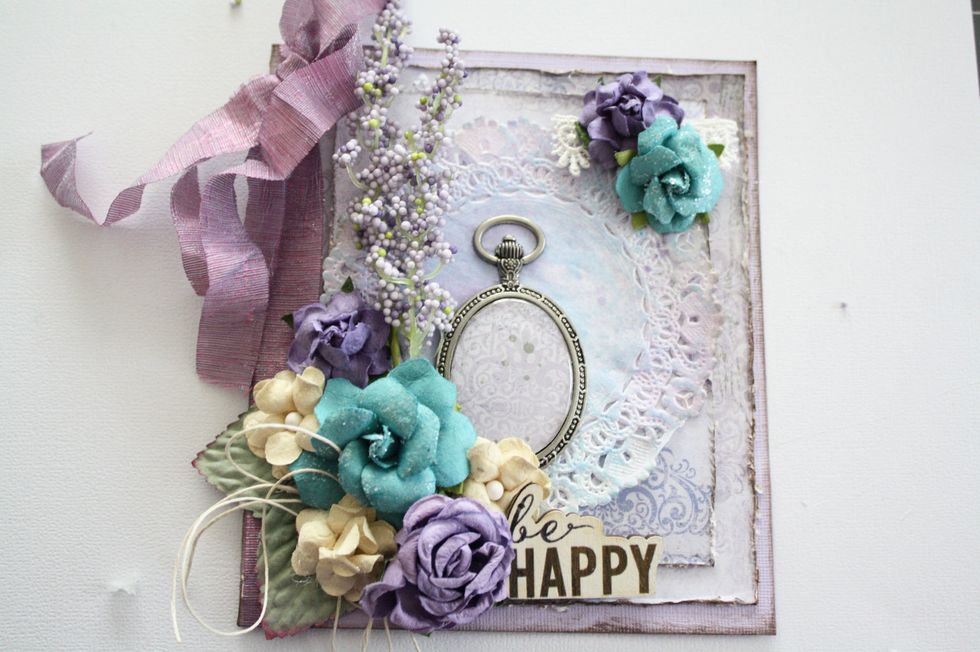 Now add all the pretty flowers
Swirlydoos April Kit
Blue Mist
Lavender Mist
Doily